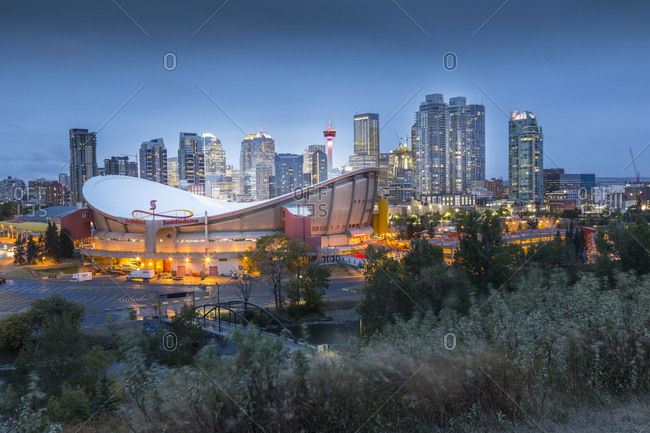 My aunt stays in Pittsburgh to while visiting her last summer we planned a trip to Canada's most beautiful city "Calgary". We took an afternoon flight from Pittsburgh PA to Calgary and reached 9:30 pm at Calgary Airport.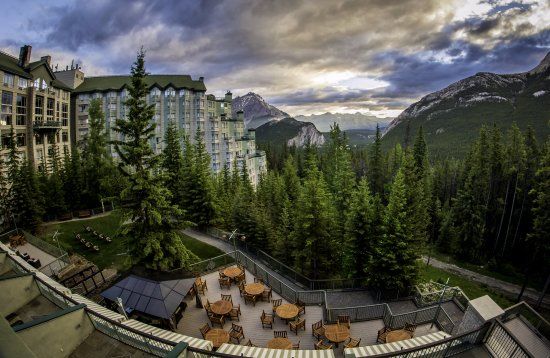 Rimrock Hotel shuttle came to receive us at airport and we headed straight to our hotel where we crashed and called it night!
We started our first day with waffles and eggs breakfast and headed to Calgary zoo. We saw tiger training, penguins and bear feeding which was super interesting. It does mean you have to walk all over the huge zoo back and forth though which gets tiring but overall it's worth it. I'd go back. The most popular attraction is the pandas. Due to the popularity unless you have a pass, need to book an appointment. The food options were limited especially if you are foreigner, we ended up spending. We also took a quick trip to their botanical garden and pre-historic park.
Next we headed to Stephan Avenue for some shopping and eating. This area witnesses art and culture. There is Brotherhood of mankind at 6th Avenue. Standing 21 feet tall, the fixture commonly known as the Family of Man stands outside the former Calgary Board of Education offices. Then there is Conversation that stands on Stephen Avenue downtown. The bronze statue depicts two men deep in conversation, possibly striking a deal or perhaps debating. Also, a giant reflective structure sits outside the Genesis Centre for Community Wellness. When visitors step inside, they experience an audio-visual standard message that can be manipulated by sending text messages.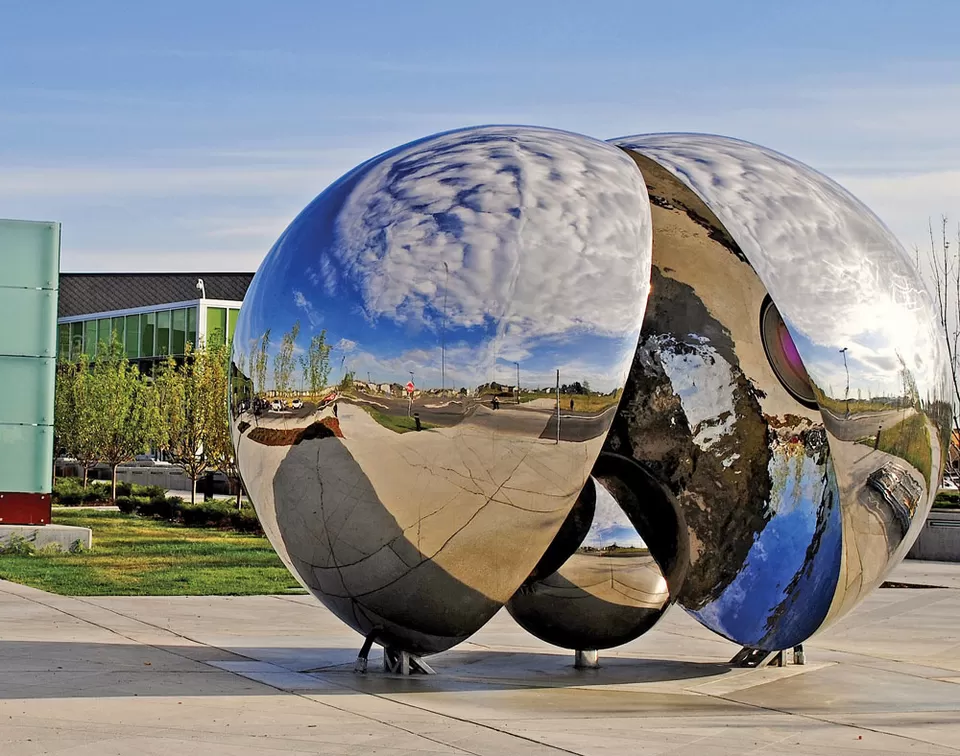 Nightlife at Kensington is very famous, the street has various bars and dance pubs. We had amazing night at Betty Lou's Library. We happened to go there on a Jazz Night. This place is straight out of the '20's. Comfy overstuffed Chris and sofas this place is completely legit. The staff is very friendly and the service is top notch. Cocktails are amazingly good and lovingly prepared by knowledgeable bartenders.
Our second day in the city started at Fish Creek Provincial Park. It sits along the Bow River and perfect for walking, hiking, and rollerblading along its paved trails. This is a great place to stroll especially during the summer when the weather is nice. We rented bike and rode around the park. We saw great blue herons can be found along watercourses along with Ducks and geese. Raptors common to the area include red-tailed hawks, Swainson's hawks and great horned owls.
Now that we had burned some calories we decided to add some by visiting Chocolaterie Bernard Callebaut Factory. When you bite into yummy chocolates here you get an immediate liquid burst of boozy, cherry syrup. Needless to say it wouldn't take too many before you were over the legal limit. Most interesting flavour was definitely the dark chocolate oregano fusion bar. Similar to their rosemary fusion except made with dark instead of milk chocolate, it is studded with habanero and sea salt for that sweet, salty, spicy, herbaceous kick.
We were too tired for the day and decided to just go back to our hotel.