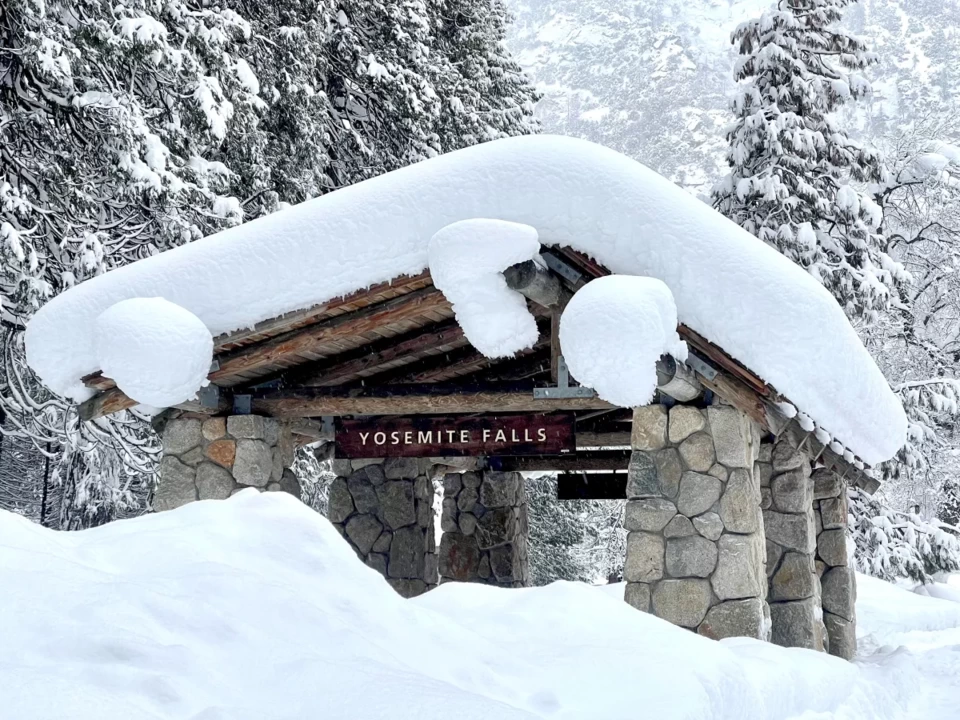 Yosemite National Park has been hit with unprecedented snowfall from two consecutive winter storms, rendering it temporarily inaccessible. Park officials are currently tackling the Herculean task of responding to the epic snowpack, which has blanketed the Badger Pass ski area up to the second floor of the lodge and broken a 54-year-old daily record by several inches in the Yosemite Valley. This is in addition to up to 15 feet of snow in higher-elevation areas, making travel extremely hazardous, if not entirely impossible.
Scott Gediman, a spokesperson for Yosemite and a ranger with over 27 years of experience, said that in all his years at the park, he has never seen such a vast accumulation of snow. The past five years have seen drought-stricken snowpack at the park's ski area, but the recent winter storms have brought enough snow to cover some of the chairlifts and the second floor of the lodge.
Experts suggest that California may experience record-breaking snowfall this year, as a blizzard warning for the entire Sierra Nevada remains in effect until Wednesday evening. The warning cites the possibility of up to six more feet of snow, along with wind gusts up to 75 mph. The park's primary focus right now is clearing the roads and ensuring the safety of staffers while also removing the snow load from roofs, restocking supplies, and restoring power. Luckily, there have been no reports of injuries at Yosemite National Park thus far.
Despite the best efforts of park officials, there is no specific timeline for when the park will reopen. Instead, officials are taking it one day at a time, doing their utmost to clear the snow and make the park safe for visitors. Photographs of the park depict doorways almost entirely blocked by snow, park buildings engulfed by several feet of snow, and telltale signs of a likely avalanche.
In summary, the recent unprecedented snowfall at Yosemite National Park has rendered it inaccessible until further notice. Park officials are working tirelessly to address the snowpack, which is among the largest ever recorded, with up to 15 feet of snow in some areas. The park's main priorities right now are to clear roads, ensure staff safety, and remove snow from roofs, while also restocking supplies and restoring power. Despite the significant efforts made thus far, there is no set timeline for the park's reopening.
Ready to travel for free? Earn credits and redeem them on Tripoto's weekend getaways, hotel stays and vacation packages!
Think we missed out on something? Tell us about it in the comments below. Or write about it here on Tripoto and earn Tripoto Credits!