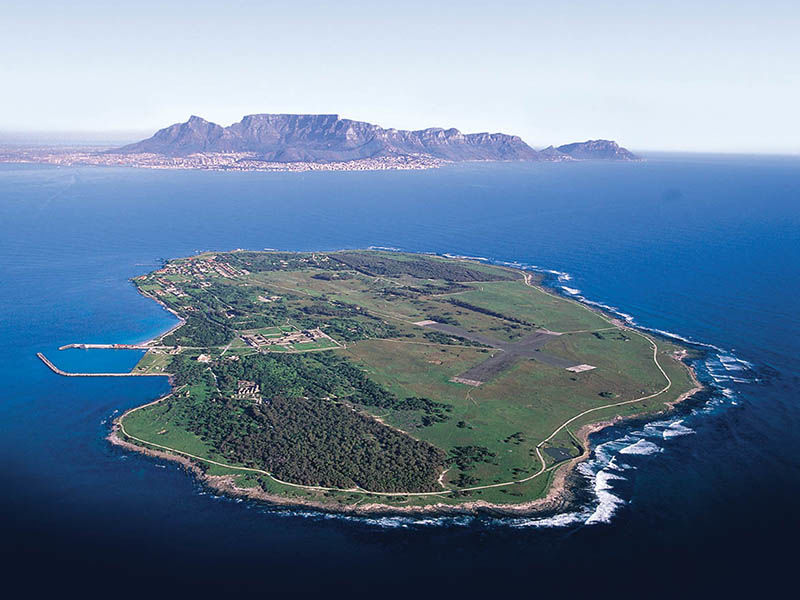 One of the things that you can see in Cape Town in South Africa is definitely Robben Island, located 12 km far away from the coast it's famous to have been Nelson Mandela's prison during apartheid's era.
Unfortunately I realized on my own skin that people who haven't lived in South Africa during apartheid era, don't know so much the events that happened during that times. As always the news that come out are always filtered and what was an apartheid movement at that time, comes to the ears of many only with the name of "apartheid" but meaningless. Without going too much into the core of this movement I recommend you to see the movie "Long Walk to Freedom" to have at least a smattering of what this movement really was, so you can understand better what will be explained in Robben Island's guided tour.
Now let's go back to us. From a lot of viewpoints in Cape Town's coast you are able to see Robben Island in the distance, there's also a guided tour to go to see the Island. Declared UNESCO World Heritage Site, a visit is definitely recommended but don't expect so much from the tour.
Arrived on Robben Island by ferry boat, you'll be taken by bus to the prison where you'd have a guide that will show you all the prison's areas and will explain you its history. Most guides are former political prisoners then you'll have a concrete experience of those who lived the prison in first person. As I mentioned you, I didn't like very much the tour, I really appreciated the former prisoner as a guide but in general I found him very hasty and not very accurate. After I've seen Alcatraz's prison I had a very high expectation on this tour, but we are talking about a trip made by Americans, you know what I mean, if you aren't careful they could sell you their mother, compared to this one organized by South African people, that talking about marketing, they have a lot more to improve!
I suggest you, in periods when Cape Town is assaulted by tourists, to book in advance your ticket and check the weather forecast before booking! The ferry that will bring you to Robben Island takes about an hour and, if there's rough sea, the route won't be a pleasure especially if you suffer from seasickness!
At the red lighthouse (where there is the entrance to get the ferry pier) in Victoria Waterfront you can buy Robben Island's tickets or you can buy them online. If you need more information I recommend you to visit the official Robben Island's website.
This trip was originally published on Lakife
Frequent Searches Leading To This Page:-
south africa tour packages itinerary, south africa holiday package, south africa trip package, south africa travel packages, south africa family tour packages