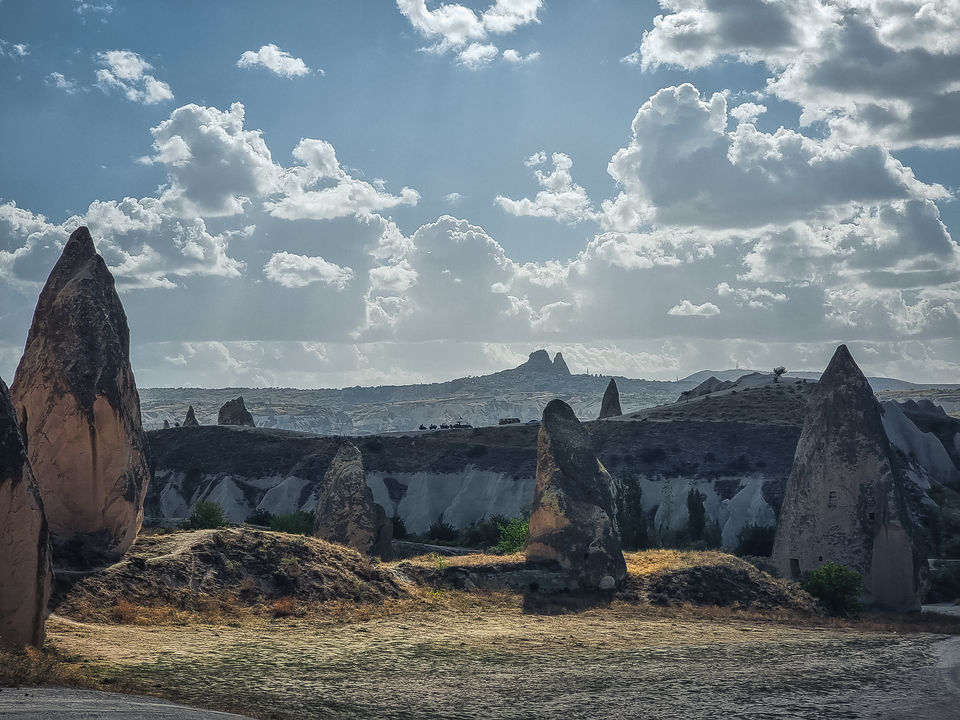 An otherworldly international destination, Cappadocia in Turkey's Central Anatolia, has a history that dates back almost 3 to 4 million years ago. The city was a result of volcanic eruptions that caused solidified rock formations known as 'tuff'. Current day Cappadocian landscape, also called as the fairy chimneys is a result of the tuff rocks eroding with wind and water, thereby forming these unique cave sections.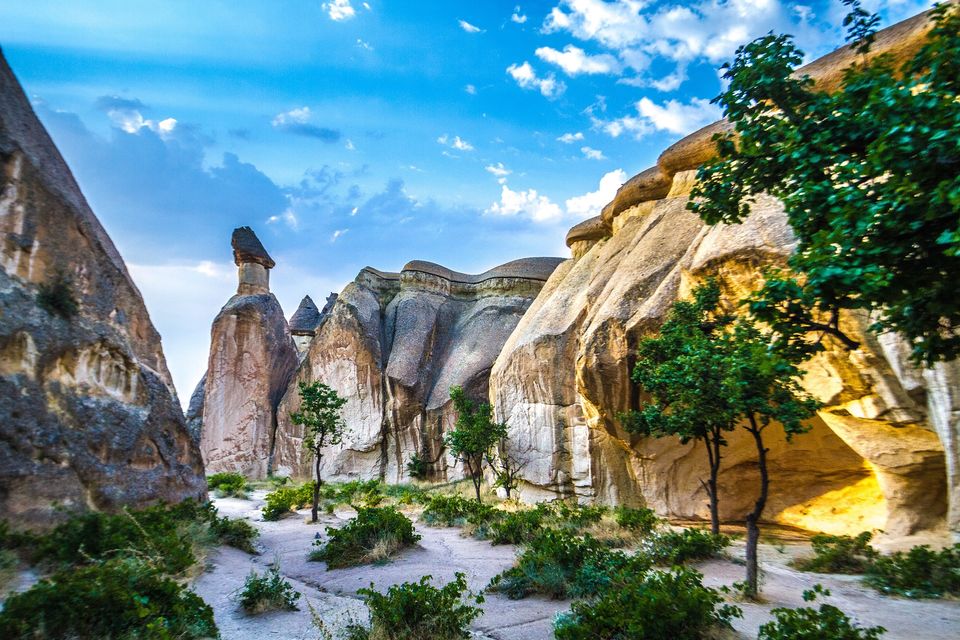 This city is anything but ordinary and the entire stretch of Cappadocia includes the province of Nevsehir, Kayseri and Nigde. All of this and more was once a part of ancient Greece before the Ottoman Empire. The early settlers of Cappadocia carved above and under-ground shelters to keep themselves safe from potential invaders.
Here are the top-10 facts that will make you want to book the first available flight to this wondrous land.
1. Horses and Cappadocia
Cappadocia is derived from a Persian word "Katpaktukya", that translates as "the land of horses". Horses are still an important part of the Cappadocians life and offer an alternate mode of transport for many visitors.
2. Want to walk through an underground city?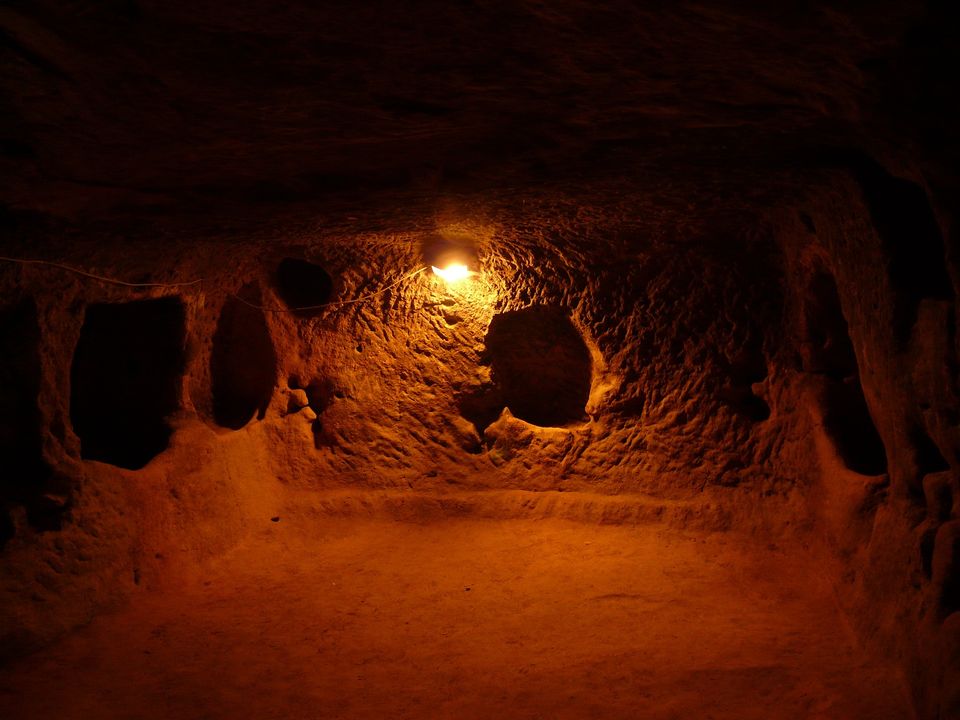 There are many underground cities in Cappadocia where some of them are connected through tunnels.
3. 600 & more
There are more than 600 churches carved out of the soft Cappadocian rock and many more still remain undiscovered.
4. Goreme - the city you cannot see in
The Goreme region is one of the most inhabited settlements in Cappadocia. Most of the tourist operations and activities are held from this little town. The literal translation of Goreme is "you cannot see in here", which pretty much stands for what the city is. The underground caves used to be inaccessible much before tourism began taking over.
5. Wine and Cappadocia
Wine is widely produced in Cappadocia. There are a number of wine-tasting shops in Cappadocia that offer a wide range of selection with some of their local wines winning international awards.
6. Christianity and Turkey
Tokali Kilise Church is one of the best-preserved paintings from the Middle age from Byzantine Cappadocia.
7. Did someone say Monastery?
Cappadocia was a large monastery, which means people often got together here to pray together to the almighty.
8. Hot-air balloon rides
Cappadocia is best known for its bucket list worthy and Instagram worthy hot-air balloon rides. Over 160 hot air balloons rise up and light up the early morning sky of Cappadocia every morning at sunrise and the sight is to behold. It is pure magic.
You will NOT regret spending your time and money on this ride. This is the best place in the entire world to experience the hot-air balloon ride.
9. Hike and hike and more hike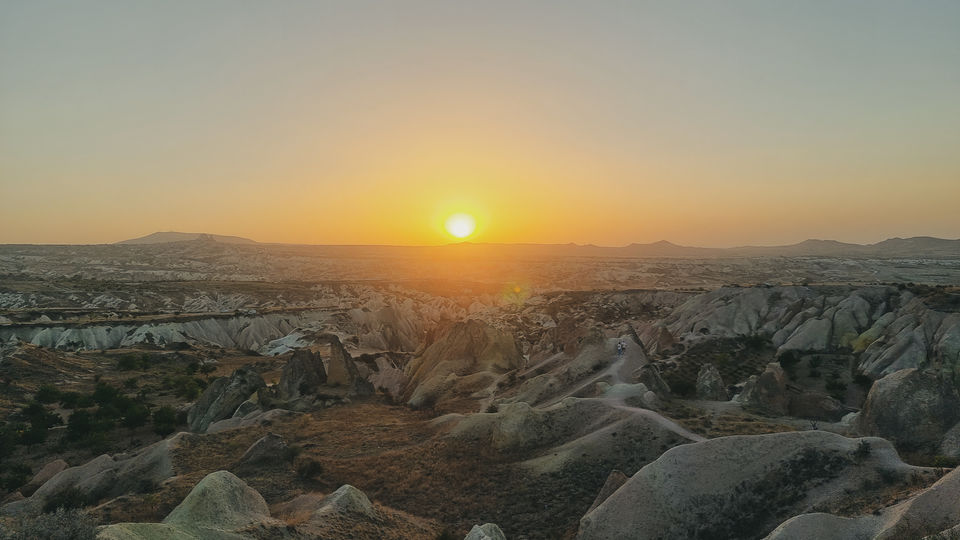 For all the hikers out there, Cappadocia is so much more than just pretty landscapes and hot-air balloons. Central hiking and outdoor activities are a big part of what Cappadocia has to offer.
10. Fascinating history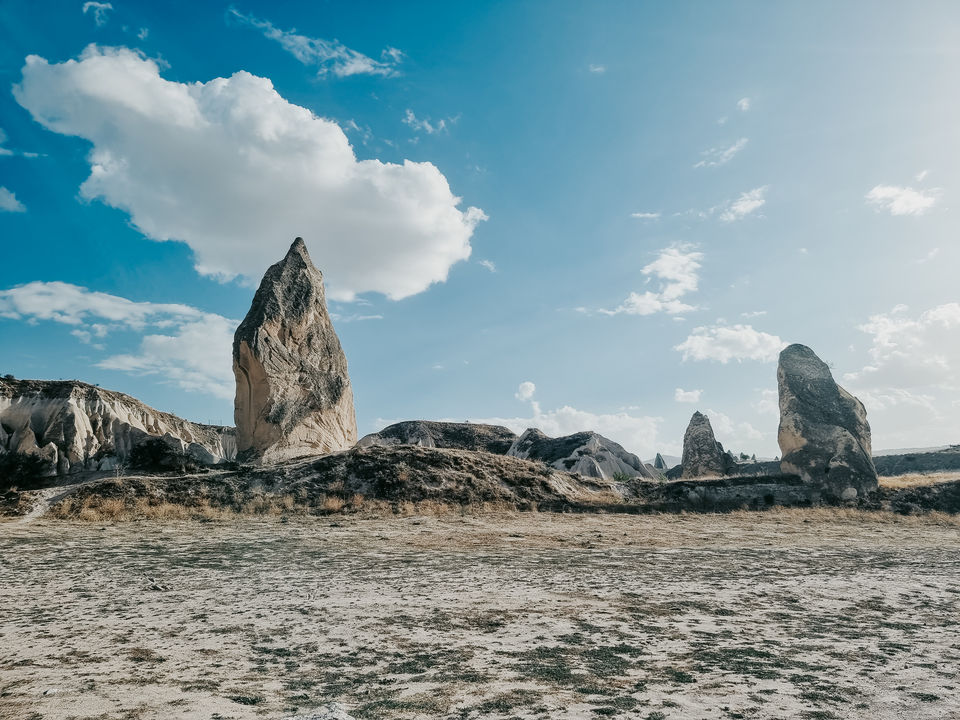 There is rich history carved into this cave-city. Civilizations have come, settled and gone in this region of Turkey. The history dates back to such an extent, that historians are not even sure where to start from. And once you move past the beauty this lovely city has to offer, you will be moved and amused by stories of human history engraved deep into the cave-like walls of this city.
11. A bonus fact!
Cappadocians are the friendliest people you'll ever meet.
If all this and more, excites you, then you know what your next international travel destination should be. Book those tickets NOW!
Have you been to Cappadocia before? Have any more interesting tips and facts to add tot his list? Mention in the comments below. I'd love to hear your stories.
Did this blog help you learn something new about the richness of this beautiful country? Does it make you want to immerse in the culture and history of Turkey?
Be a part of the largest online community of travelers on Tripoto's Facebook page!
If you liked the article, share the love and follow me on Instagram - #Whereizmyboardingpass