Say Yes to Cappadocia Hot Air Balloon
Is a hot air balloon in Cappadocia on your wish list as well? and I said ✔YES✔
It's worth waking up at 3:00 a.m. to go hot air ballooning in Cappadocia, believe me!
The surreal moon-like landscape of this city in Turkey is the best place in the world to float in a balloon. More than 500 thousand people a year enjoy a balloon ride in Cappadocia, up to 100 balloons take off every morning.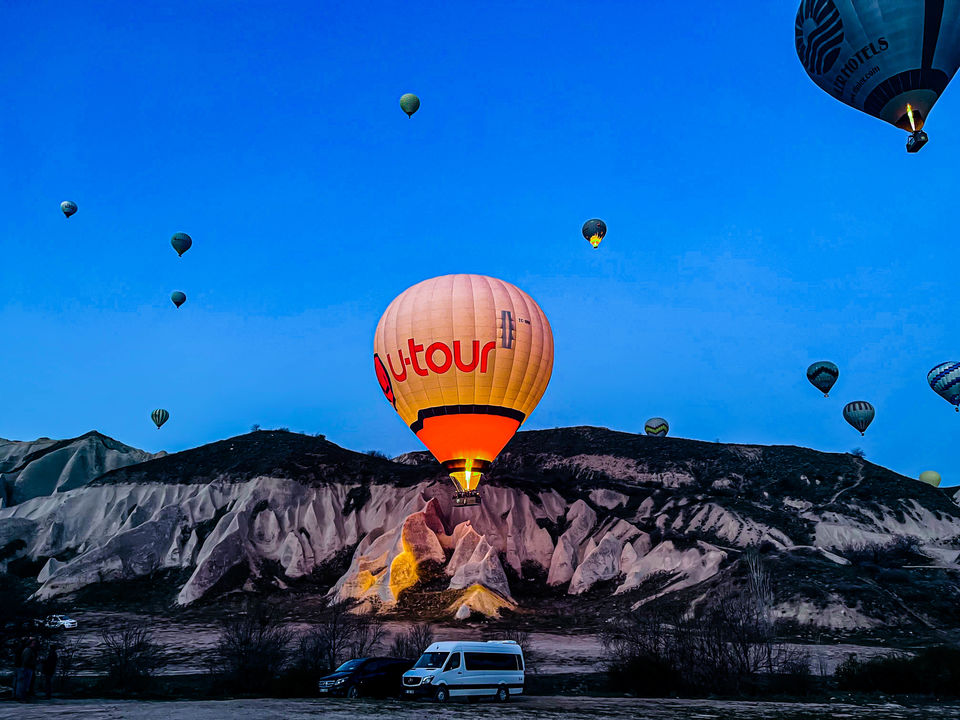 Why Cappadocia? Valleys and unusual landscapes, the rock formations made by forces of nature chipping away for thousands of years, and few areas on the earth come close to an amazing experience and Cappadocia is surely one of them.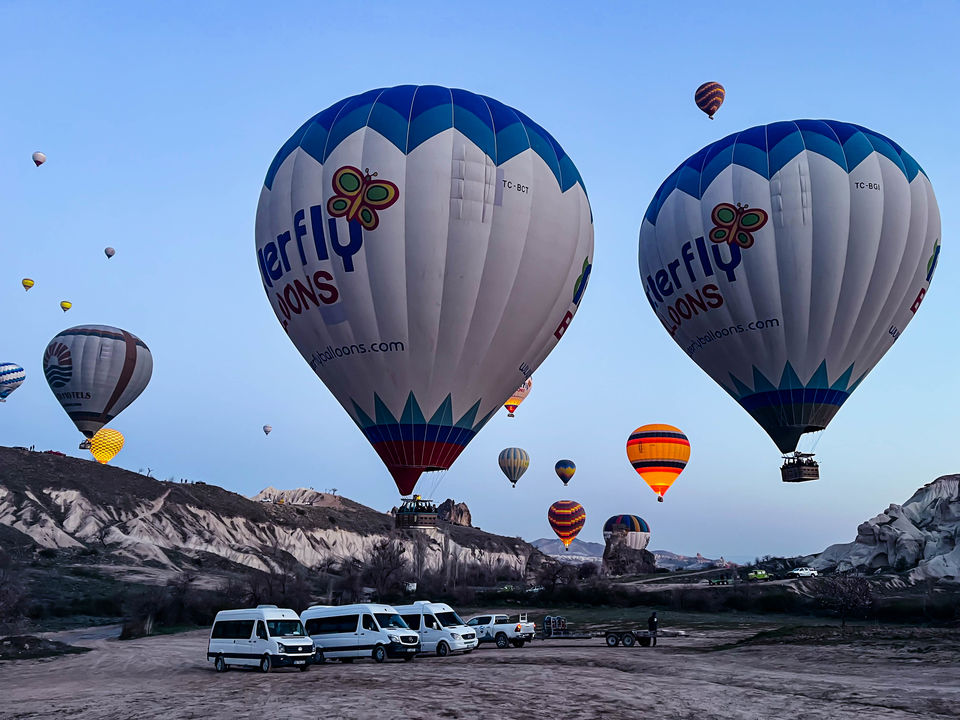 Anyway, there are many things to do in Cappadocia – Riding camels, visiting underground cities and caves, seeing sunset by 4WD, enjoying a cave hotel hospitality and Turkish food but a Hot Air Balloon ride is a MUST-DO. By the way, acrophobia could enjoy ATV riding in the morning to see tons of balloons in the sky.
Step of going on a hot air balloon in Cappadocia:
1. Hotel pick-up (Around 4 a.m. depending on how far from the hotel to the take-off area)
2. Driving to the take-off spot
3. Quick balloon preparation
4. Take off & fly above the landscape for about 1 hour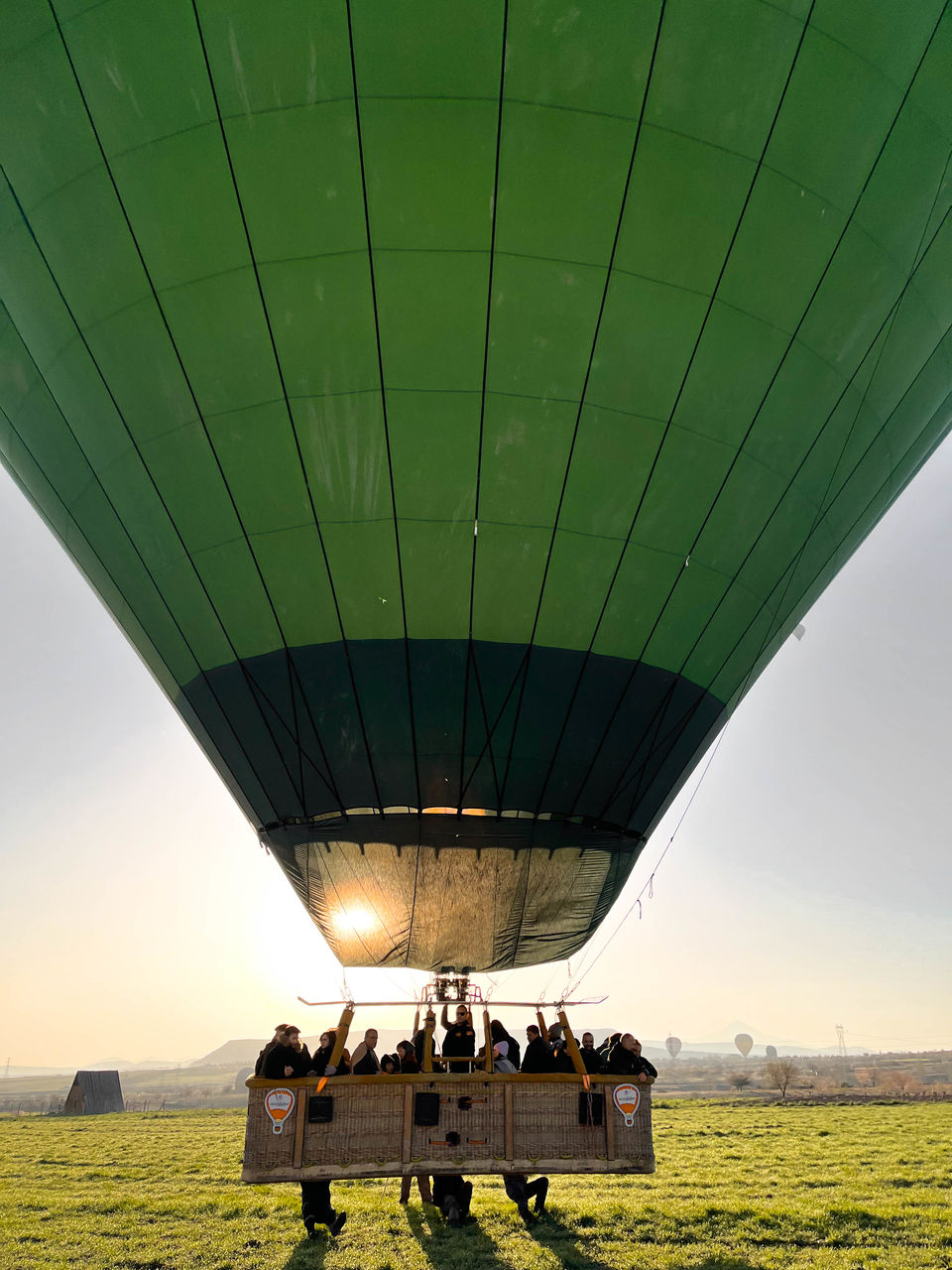 6. Landing ceremony (Champagne and get certification)
7. Hotel drop-off (Arrive at hotel around 7.30-8.00 a.m.)
I got picked up by Dorak Tour (The Best and Biggest Travel agency in Turkey) luxury van at 4 a.m. in front of the hotel and brought to take off area in Goreme, including a breakfast set (Sandwich+Fruits+Juice). Hot air balloons in Cappadocia cost between $130 and $300 per person, depending on the number of people in the basket (the rate always included insurance).
The best time to do a hot air balloon in Cappadocia is from April until November but depending on weather if too windy or snowing the flights will get canceled (Non-refundable!).
Note: Book your flight for the first day in Cappadocia and leave a few extra days in case your flight gets canceled.
Cappadocia is waiting for you...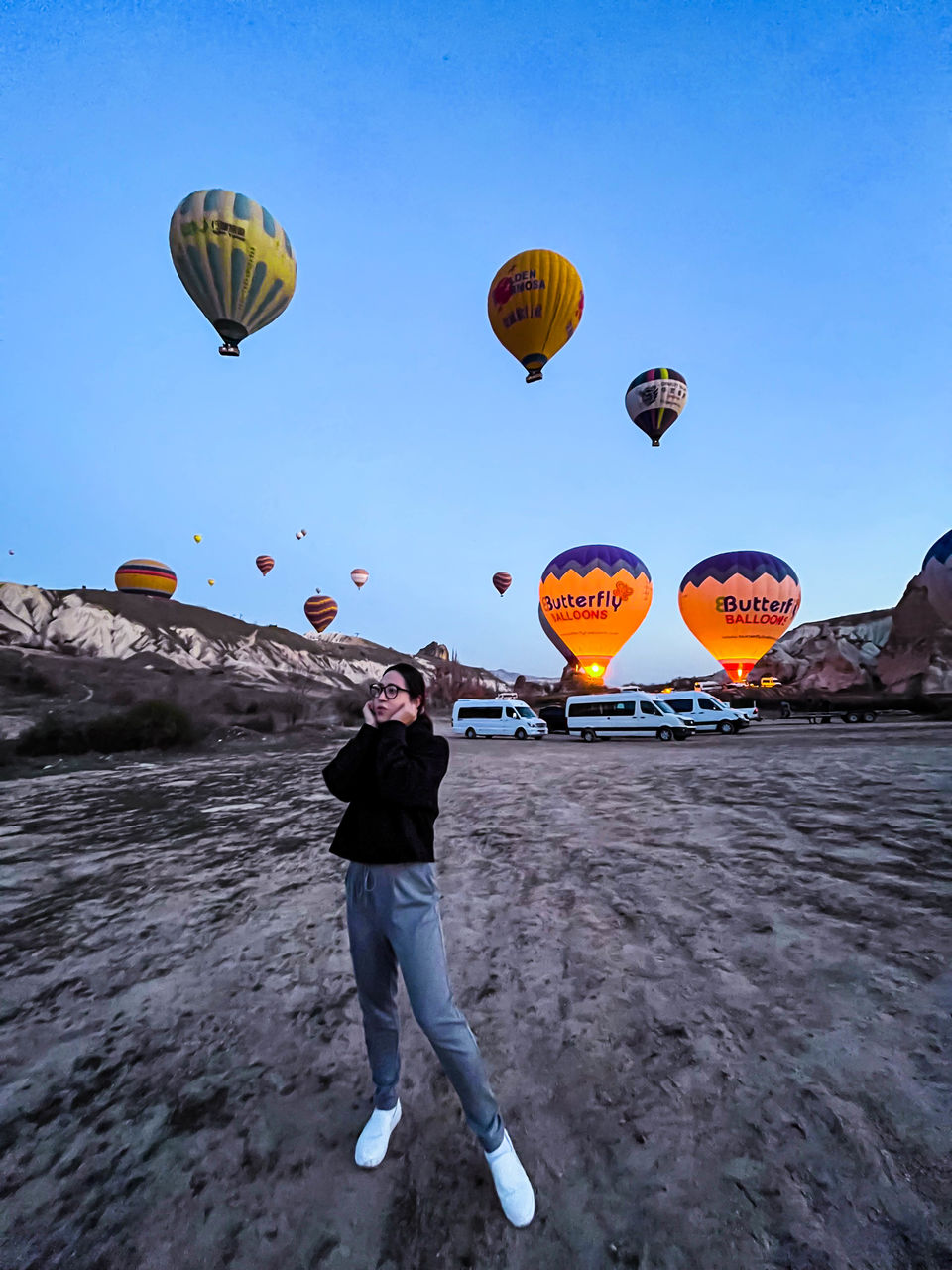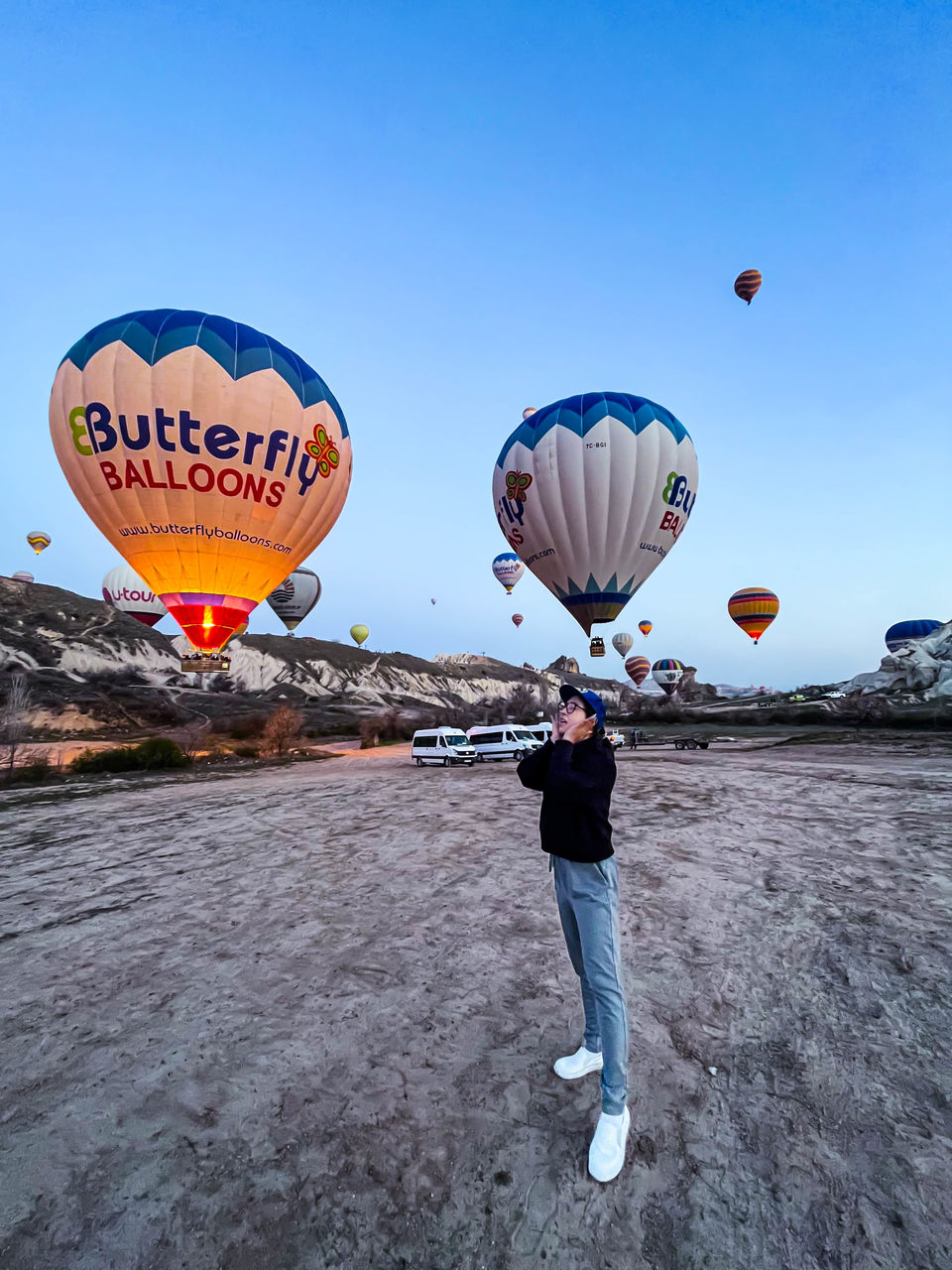 📍My Turkey trip: 9-18 April 2022
📷Photo editor: Ajit Rathore