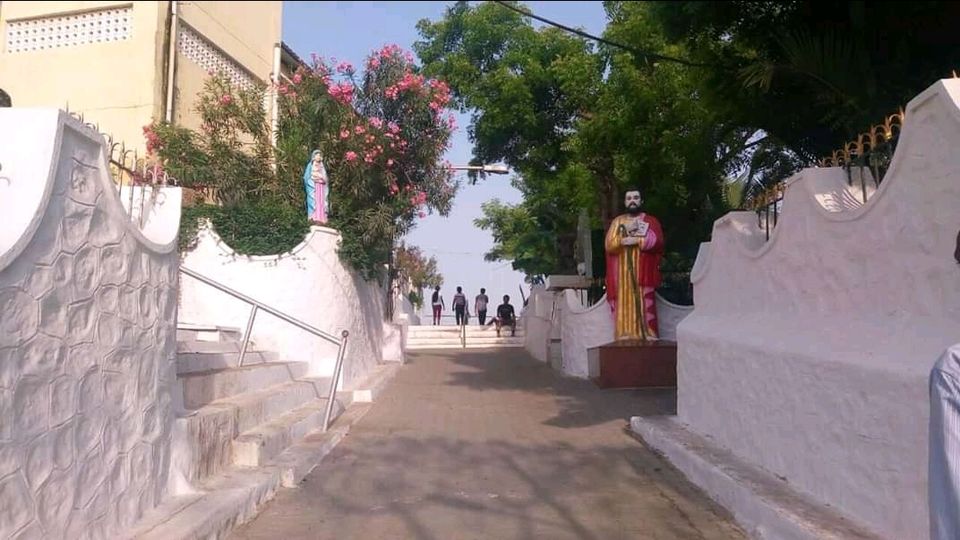 Thomas called the Twin was one of the twelve Apostles of Jesus. His attachment to his Master was so deep and so authentic that he dynamited his companions "Let us also go with him and die with him" Perhaps he envisaged to accompany his Master to the Mount of Calvary but his Master accompanied him to another Mount in Chennai, India to die for Him and to live for Him in the faith of the generations of this country!
He missed one of the first apparitions of the Risen Lord but he was privileged to have a rich faith experience and personal encounter at the feet of his Risen Master when he exclaimed the immortal profession of faith and surrender: My Lord and My God!
It is a well known historical fact that Christianity was first introduced into India by St Thomas. After the Death and Resurrection of Christ, Thomas became acquainted with Habban, a merchant of king Gondophare of India. It was in the company of this merchant that Thomas landed at Cranganore on the Malabar Coast of present day Kerala in 52 A.D.
After building seven churches on this coast, St Thomas crossed over to Coromandel Coast of India's eastern seaboard and enriched the southern part of India with the seeds of the Gospel in a land that had never known what this Gospel of salvation was. It was a hard fight which made him to go into hiding in the Little Mount. When at last he reached the Parangi Malai (present St Thomas Mount), perhaps he found that this place was better suited for his life of solitude and prayer. But that very spot and that very moment of prayer were sealed and sanctified when he became a libation for the Gospel in the year 72 A.D.
His mortal remains were shifted to Santhome where the huge Basilica of St Thomas was erected later to entomb the Apostle's body. Thus the three punctuations of his itinerary in the city of Chennai – Little Mount, St Thomas Mount and Santhome – became places of spiritual energy in the years to come.
St. Thomas Mount is a small church located on a small hillock near Chennai international airport, behind OTA.
St. Thomas Mount by car:
Just search on Google maps for driving route to St. Thomas mount and Google maps will show you the road. There is a road which drives upto the top of the hill and using Auto or by car, one can reach to the top easily.
St. Thomas Mount by Public transport:
Nearest Railway station: St. Thomas Mount and Guindy (2 Kms)
Auto can be hired from these stations (Fair around Rs. 40) for either till the church at the hill-top (Chances are lesser) or to the foot hill of the hillock from where the stairs lead to the church. The walk-way is easier to walk and only take 5-10 minutes to reach the top. Most of the Auto-Guys would drop you here.
St. Thomas Mount Mass Timings:
Everyday: 06:30, 12:00 & 18:00- all in Tamil
Sunday: 07:00 & 18:00 (in Tamil), 12:00 (in English)