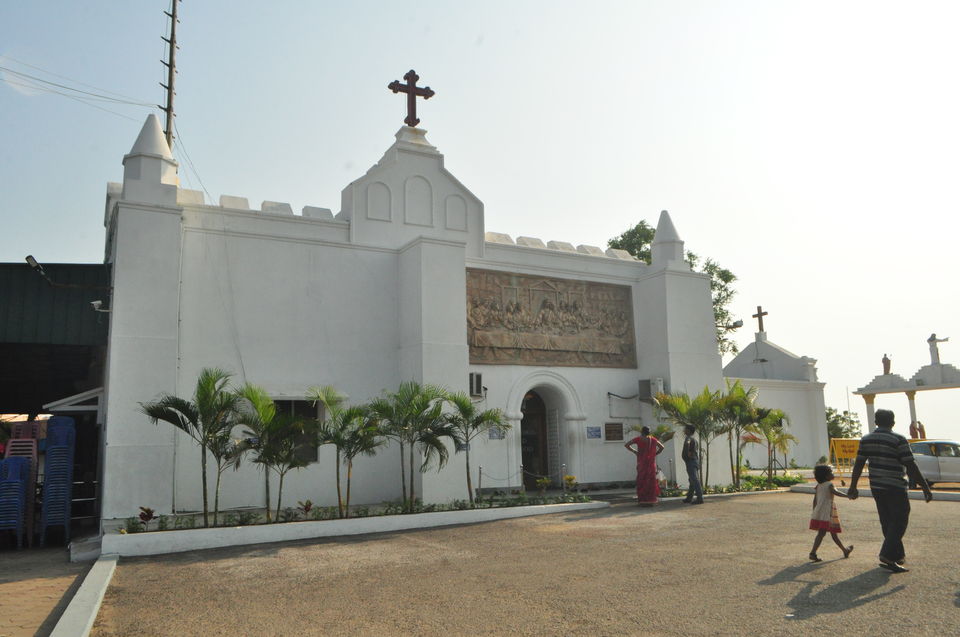 An afternoon getaway for Chennai. St. Thomas mount church is an historic church on a small hillock near Chennai airport. A shrine dedicated to Mother Mary was built at around 1523 AD. Later on extensions were done. The final year inscribed on the church wall says the construction was concluded as seen now at 1726AD.
The church contains relics of many saints. This is the first time I have witnessed something like this.

The steps to the top of hillock is adorned by 15 stations of cross, depicting Jesus on the day of his crucifixion. At the height of around 92 meters from sea level. This church used to be a light house for Portuguese and Armenian ships in 16th and 17th century.

The cross in the alter of this church was believed to sweat blood. Although, the last time it was found so was in 1706 AD.
The foot of the hill also has few more churches of same period but were rebuilt later. From top of the hillock, a panoramic view of Chennai can be seen.