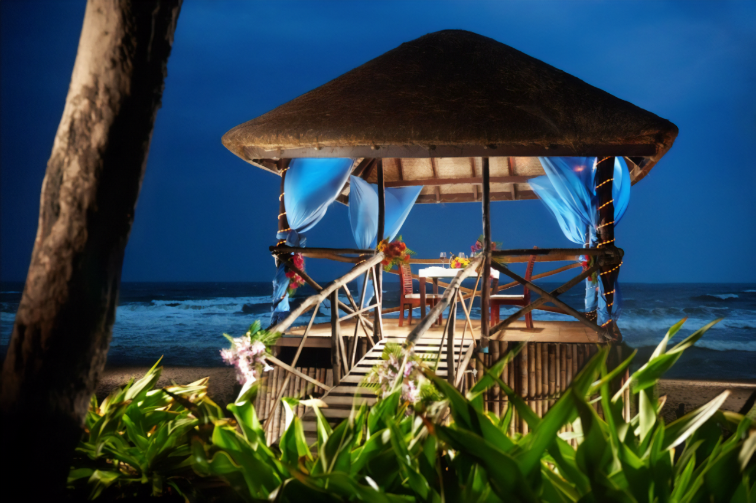 The Tamil Nadu coast is almost synonymous with Chennai, or Pondicherry(though technically it is a UT). But it is full of hidden gems, which are not on the tourist radar. Some of them are pristine beaches, while some retain their colonial charm. Starting from Chennai, these places are calling out to discover their beauty and charm, either as a single really long coastal road trip from Chennai to Kanyakumari, or in parts, as is convenient.
Itinerary: Chennai-Covelong-Mahabalipuram-Pondicherry-Pichavaram-Tranquebar-Nagore-Velankanni -Dhanushkodi-Kanyakumari
1. Take a Sunset Walk at Covelong(Kovalam)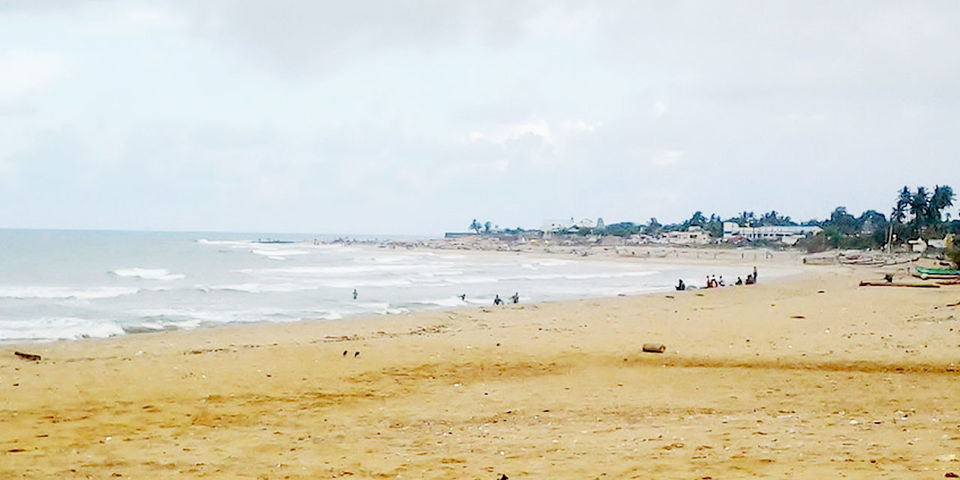 Covelong is a small tranquil fishing village on the East Coast Road(ECR). can be visited either as a pit stop on the way to Pondicherry, or even for a weekend getaway/staycation. Do not miss surreal sunset views while walking on the beach.
Attractions: Covelong beach, water sports especially surfing, colonial era churches and Dutch fort, fishing and eating the catch freshly cooked.
Staycation Option: If you are in the mood for a bit of luxury and pampering, book yourself a stay at The Taj Fisherman's Cove, which was formerly the ruins of a Colonial era Dutch fort.
How to Reach: It is just 40km from Chennai city and easily accessible by road.
2. Visit UNESCO World Heritage Sites at Mahabalipuram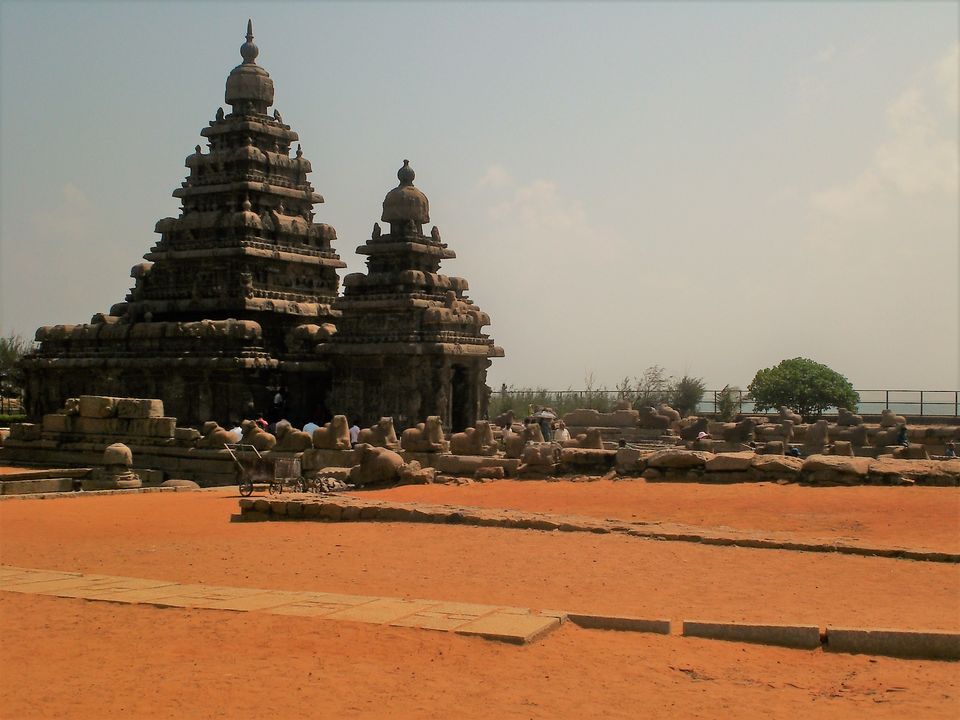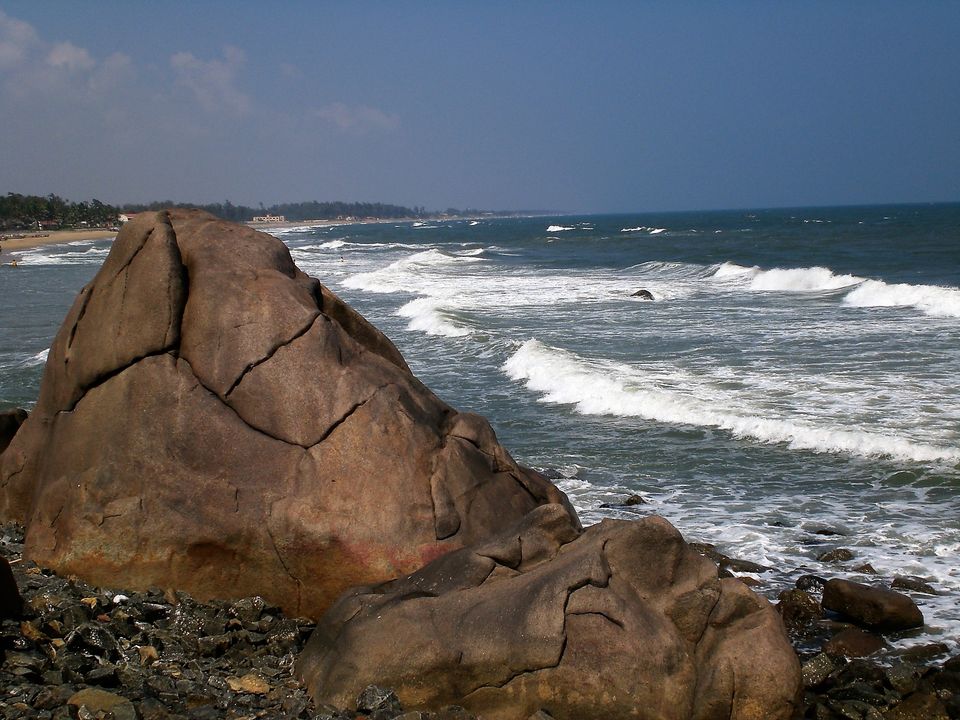 Whether you are looking for a luxurious seaside vacation, or a date with history, Mahabalipuram has it all. An ancient port town, it boasts of monuments built by the Pallava kings in the 7th and 8th Century, which are now recognized as UNESCO World heritage sites. This is also the place, where the final wedding scene of the HIndi movie- 2 states was shot.
Attractions: 7th and 8th Century monuments dating back to the Pallava era, serene beach, Shore Temple where the movie 2 states was shot
Staycation Option: Offering stunning views of the Bay of Bengal, Radisson Blu Temple Bay is an expansive property that will give you the pampering you deserve, as well as keep you engaged with the range of activities they offer including ATV rides and scuba diving.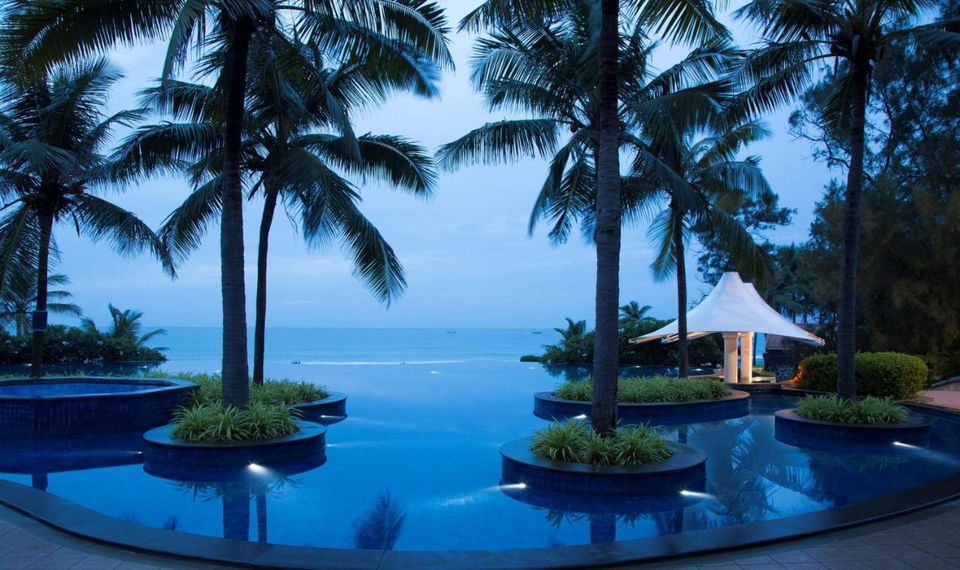 How to Reach: It is just 60km from Chennai city and easily accessible by road. Buses also ply between Chennai and Mahabalipuram.
3. Take a Boat Ride through the World's 2nd Largest Mangrove Forest at Pichavaram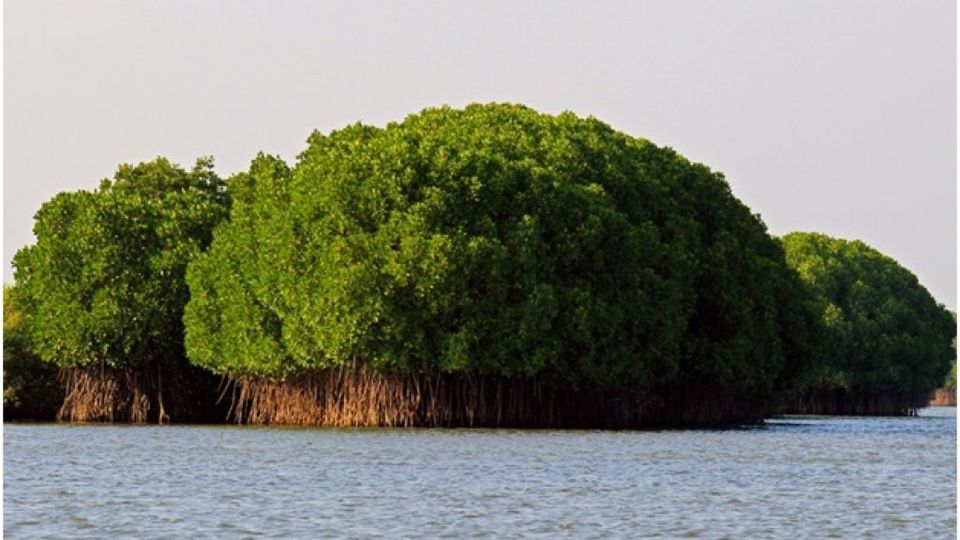 You must have heard of Sunderbans, the world's largest mangrove forests. But did you know, that the 2nd largest mangrove forests in the world are also in India? Visit Pichavaram, just 75km from Pondicherry, and get transported to a different world. Boat ride in a row boat through the tiny canals inside the mangrove forests is highly recommended.
Attractions: Boat ride through mangrove forests, beach, local seafood, temples in Chidambaram(15km away).
Staycation Option: Not Available. Nearest stay at Chidambaram. Luxury Stay at Pondicherry.
How to Reach: Usually approached from Pondicherry as a road trip(75 km away). Nearest Railway Station: Chidambaram(15km). Nearest airport is at Chennai(245 km).
4. Get a Slice of Denmark at Tharagambadi (Tranquebar)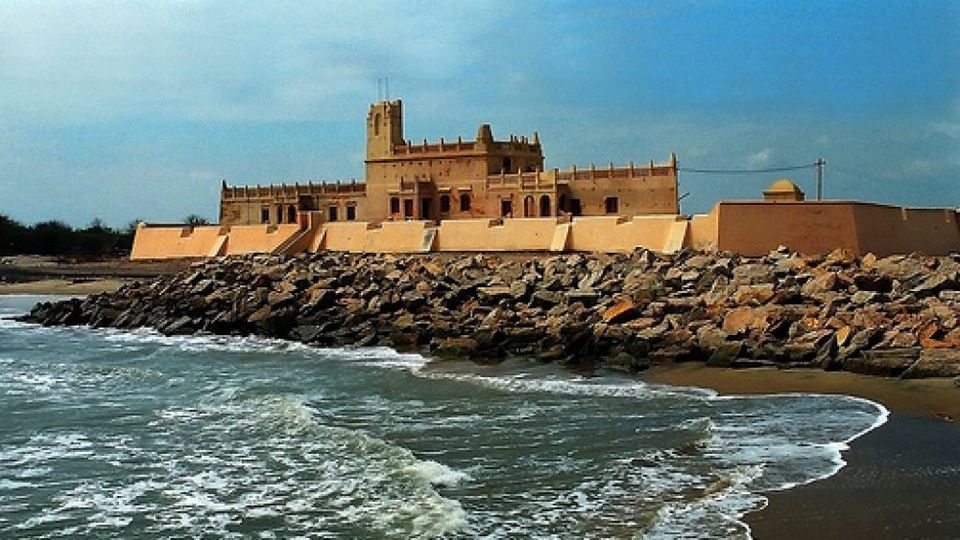 Tharagambadi literally means 'The place of the Singing Waves', and the sound of the wind and waves whistling through the air sure is music for sore ears. This is one of the few places in India where Danish influence can be seen. The Danish Fort is the major attraction here.
Attractions: Town Gate with royal Danish insignia, Fort Dansborg, Beach, 14th century Masilamani Nathar temple, Churches, museum
Staycation Option: Bungalow on the Beach by Neemrana hotels is a restored 17th Century colonial bungalow that promises a fantastic heritage stay and beautiful views of this unique seaside town.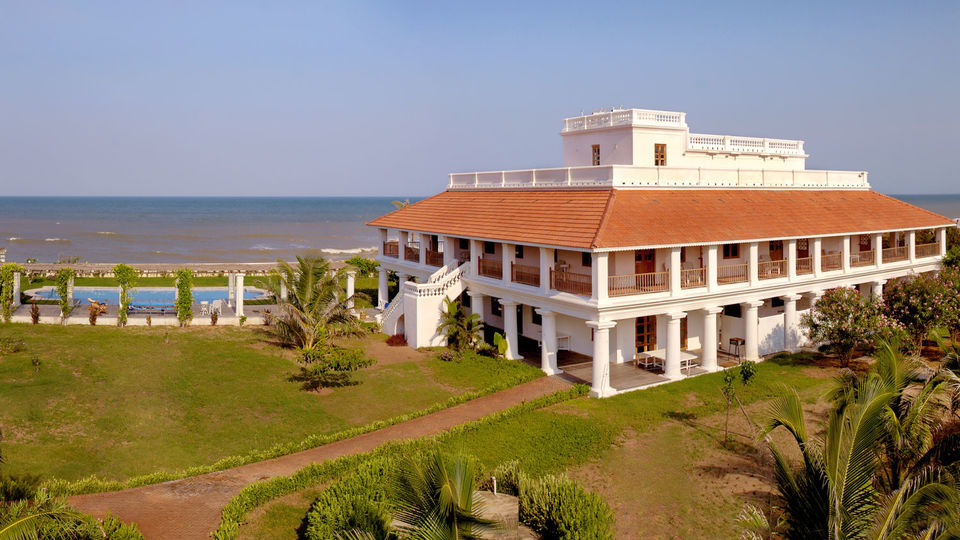 How to Reach: It is possible as a day trip from Pondicherry(120 km). Nearest big towns are Karaikal(15km) and Nagapattinam(34 km). Chennai(285 km) and Trichy(170 km) are the nearest airports.
5. Seek Blessings at Velankanni and Nagore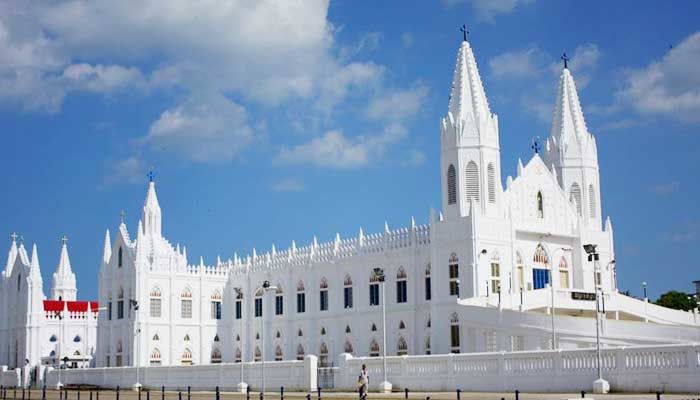 Velankanni is an important pilgrimage center for Catholics in India. The shrine of Our lady of health has a history which dates back to 16th or 17th century, when Mother Mary is believed to have appeared in this small village, with infant Jesus in her hands. It is believed that 3 miracles happened at the same time, which gave rise to the popularity of the place.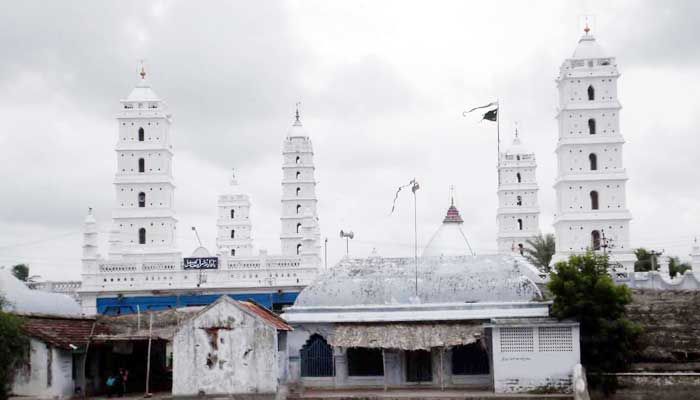 Nagore lies 18 km before Velankanni, when coming from Pondicherry. It is an important pilgrimage center for Muslims in India. The Nagore Dargah is built over the tomb of the Sufi saint Shahul Hameed, who is believed to have performed many miracles in Nagore, and cured the physical affliction of king Achutappa Nayak, a 16th-century Hindu ruler of Thanjavur.
Attractions: Nagore Dargah, Velankanni Church, Beaches
Staycation Option: Not available. Nearest staycation at Tranquebar(27 km from Nagore and 43 km from Velankanni)
How to Reach: Velankanni is well connected by road(ECR). Nagapattinam Railway Station is 15km away from Velankanni. Nearest Airport is Trichy(150 km) and Chennai(330 km).
6. Explore a Ghost Town at Dhanushkodi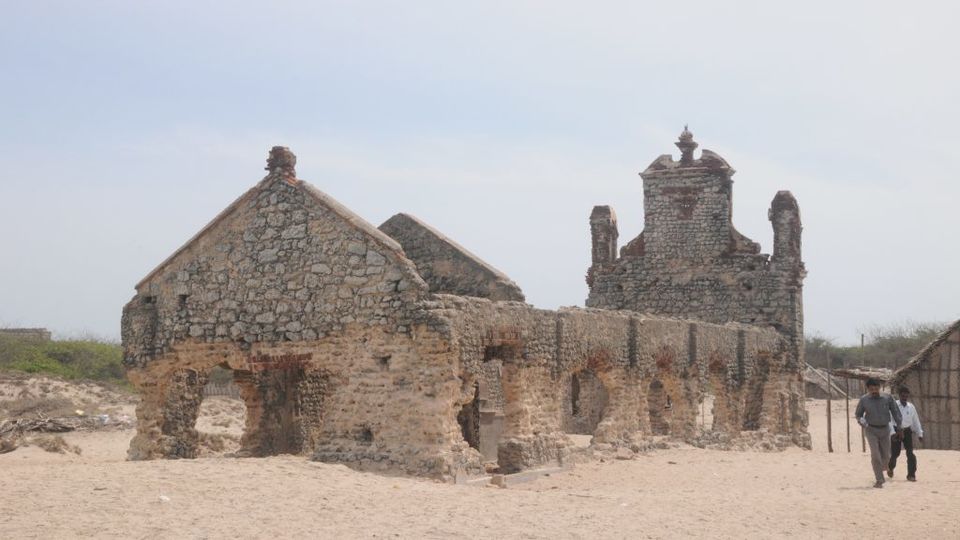 Dhanushkodi is the southernmost tip of the island of Rameshwaram. You can really travel to land's end here. It was a bustling port town, but got completely washed away in the cyclone of 1964. It is believed that this is the place where one can see Ram Setu, mentioned in the Ramayana. The clear waters of the sea, the eerie ruins, and the myths attached to the place, give it a haunted feel.
Attractions: Breathtaking beach, confluence of Bay of Bengal and Indian Ocean at land's end, Ghost town ruins, Ram Setu(not visible), Pamban bridge.
Staycation Option: No accommodation is available at Dhanushkodi. Nearest stay at Rameshwaram. Check into Hyatt Place Rameshwaram for a luxurious stay.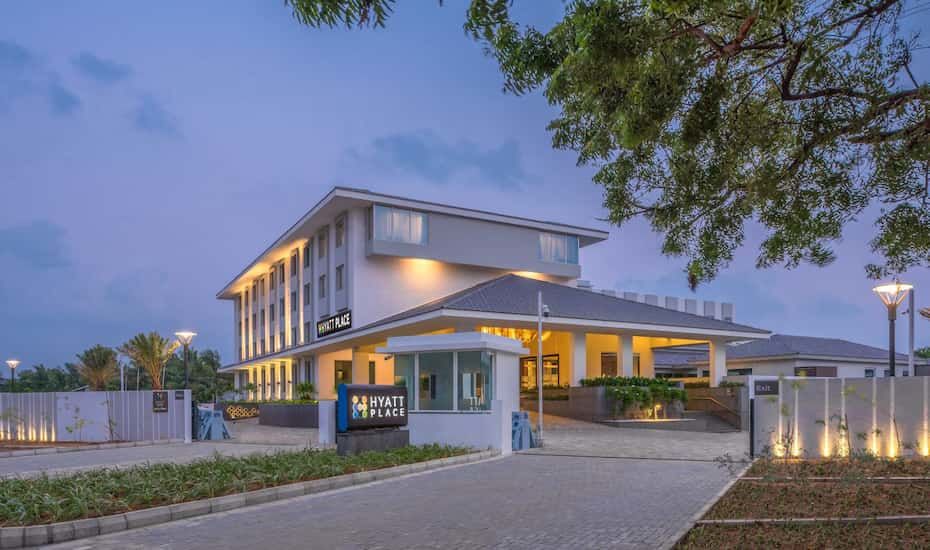 How to Reach: Dhanushkodi can be reached only by road from Rameshwaram. Till Rameshwaram, trains, buses and taxis are available as it is a major pilgrimage center. Nearest airport is Madurai(175km) and Chennai is 580 km.
If you going about the journey as a single road trip, then the last stop would be Kanyakumari. However, each of these places are gems, even in their own right. So, start exploring now!
Ready to travel for free? Earn credits and redeem them on Tripoto's weekend getaways, hotel stays and vacation packages after the pandemic is over!