Chennai International Airport is opening a new terminal, and its pictures are leaving us awestruck! After Bangalore's 'Garden Terminal', Chennai Airport is opening its 'Golden Terminal', and we can't wait to board our next flight to Chennai to check out the new terminal once it opens.
The New Integrated Terminal Building (NITB) is a stunning golden hued structure. Built at a cost of Rs. 2467 crore, it features grandiose pillars and columns finished with stainless steel champagne strips.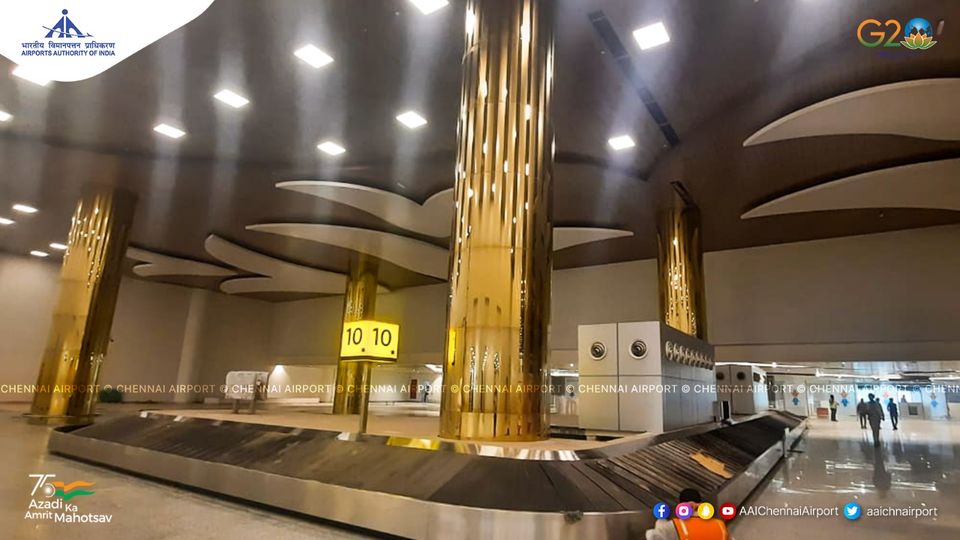 WHAT MAKES THE DESIGN UNIQUE?
The 'Golden Terminal' has taken inspiration from various cultural elements that define the heritage of Tamil Nadu. The design of the roof is said to be inspired from the folds of a Bharatnatyam saree.
The temples of Tamil Nadu, which have been recognized across the world as architectural wonders, have inspired the vestibule of the entrance at the Chennai International Airport's NITB.
In order to reduce its carbon footprint, the airport's roof has been designed with a skylight, which will help harvest natural light, and reduce the energy consumption. Most importantly, it will make the space feel airy and lively for travelers.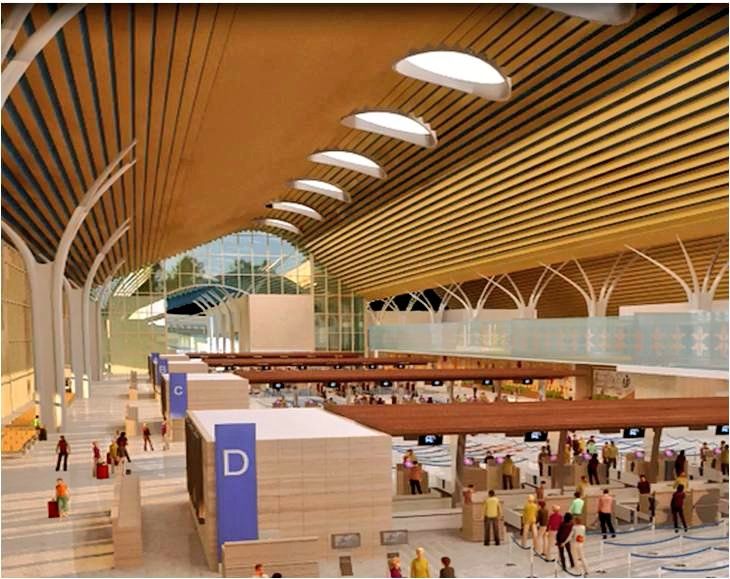 HOW DOES THE NEW BUILDING HELP TRAVELLERS?
The NITB is expected to significantly enhance the passenger handling capacity of the airport and reduce traveler woes. It will add 140 new check-in counters, of which 100 will be operational in the first phase. Reports also suggest that the terminal will feature retail shops selling leather goods, cosmetics, jewelry, skincare products etc.
So are you excited for the opening of the new 'Golden Terminal'? Plan your trip to Chennai and share your experience on Tripoto.
For more stories, follow me on Tripoto and Instagram.