South India is always a famous place to have the breakfast options with lot of variations across the different places.
What comes to mind when one hears South India is either Rajnikant or Dosa and Idlis.
My hunt for the secret recipe that makes these two dishes is always on and it's been 2 years now, it's not letting me stop while throwing surprises.
Here in Mysore, the Royal city of Karnataka there are 2 places in particular that i will introduce to you today.
The finger licking Butter Dosa and the soft cotton Idlis .
Let's go .
I started my day here and ended my day here.
Total of 9 dosas
5-breakfast 4-evening snacks.
1. Butter masala and Plain butter dosa.
Quick history :
It is known to have started around 80 years ago, by a lady who is grandmother of the current owner mr.chandrashekhar.
He says "it's not different dosa that she cooked, but it's a way she cooked the dosa and one secret ingredient that makes it such a savory dish".
This place is Hotel Mylari, about 2kms from City bus station in Mysore serves the world class Dosa.
And who doesn't love to have a hot crispy dosa?
More than hot crispyness it has, it has this speciality of getting melted as you eat it.
If you are a dosa lover you must have had masala dosa that has a potato pallya* but here it's no conventional pallya that is served . It has a blend of coriander chilly chutney with fine chopped onion and this adds up a remarkable taste to it. The add on is a non-spicy coconut chutney (unlimited) which makes the perfect breakfast dish .
The place is not a fancy restaurant with royal interiors. It is maintaining the originality of having hardly seating capacity of around 15.
Featured in NDTV, outlook India and many more, this is the must visit place.
Varieties-
Butter masala dosa
Plain masala dosa
Both costs 40/- each .
How to reach it .
Below is the address .
Location: 79, Nazarbad Main Road, Near Police Station, Doora, Mysore
Timings: 6:30 am to 1:30 pm and 3:00 pm to 9:00 pm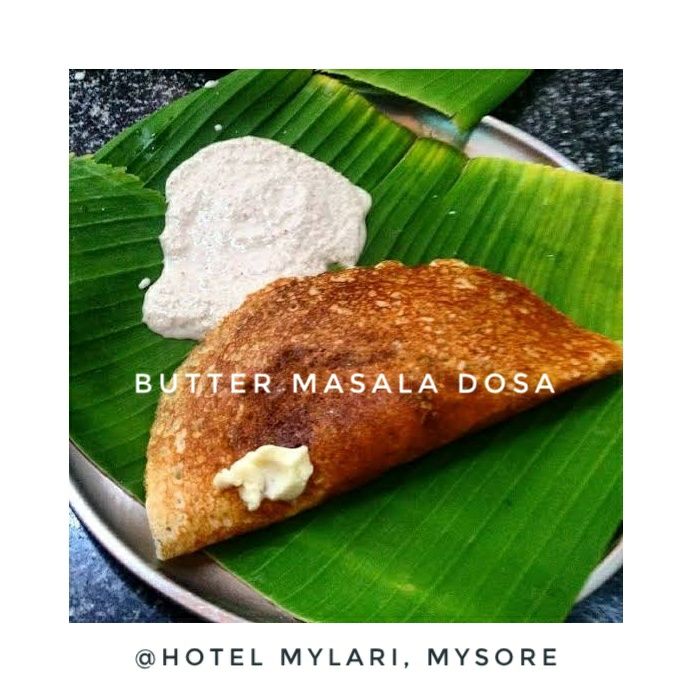 I've covered about 70 restaurants hunting for best Idli varieties in coastal part of Karnataka. But this was the different experience I had in Mysore.
Lemme tell you more about this place and it's signature dish.
Masala idli.
Did not get much time to interact with the owner asking for it's history but, enjoyed every bite of idli I had.
The place is famous for both idli vada and dosa.
Situated in DD URS road walkable distance from Mysore city bus stand, the place has no special visuals from normal traffic.
Masala idli served here are big and soft. So soft that there is no effort to be put to even chew these. The combination of these Idlis and the king sized vada ( spicy doughnut ) is not full without the chutney they serve.
I had to go on and on having the Idlis here and stopped by at 5 Idlis.
It has a lot to do with taste than with ambience and absolutely no place for seating.
Anyone on a road trip, drop by and catch this cotton soft idlis in dosa point.
With less details i would also like to tell you that it has the dosas served with tomato chutney and had got about 6 varieties.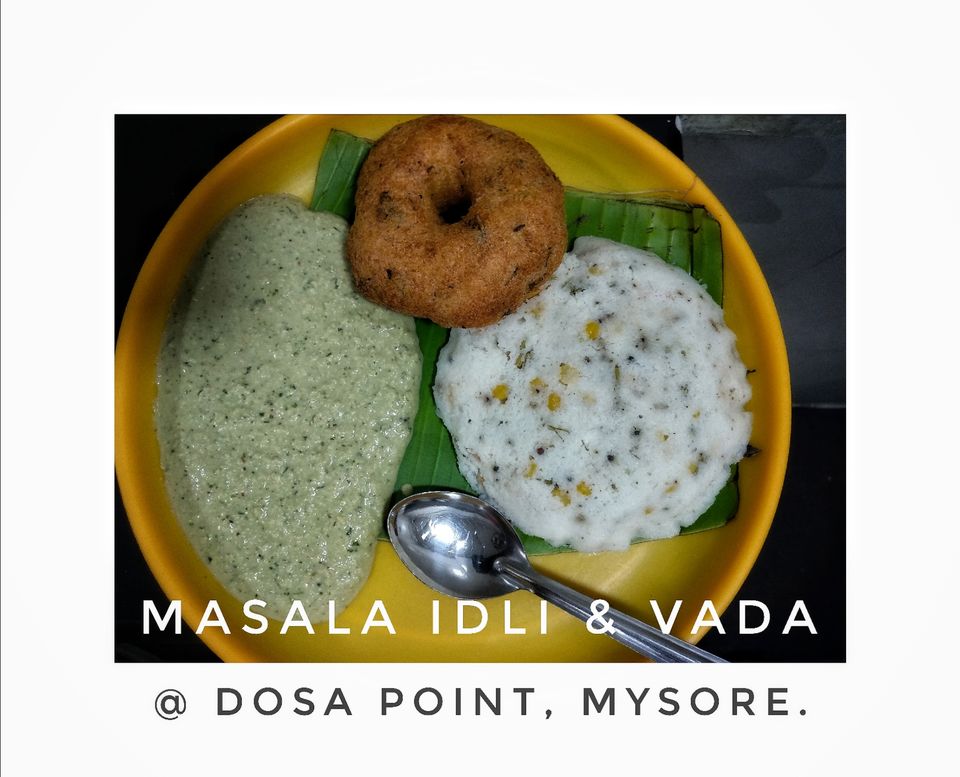 Frequent Searches Leading To This Page:-
things to do in mysore evening, mysore palace plan, mysore palace photos inside, mysore palace pencil sketch, mysore palace photography, mysore palace quotes