Culinary routes to take in Chennai
There is more to Chennai than just silk sarees, coconut trees and sandy beaches. Yes, the restaurants at this metro provide its residents with an array of cuisines to try and a number of places to dine at. From seafood bars to buffet dens; from bakeries to dessert haunts, Chennai does justice to every craving. It is but natural that this excited us as we went about trying to make things easier for you by listing down some of the best restaurants in Chennai.
Now it's your turn to pay them a visit;
Breakfast the Bala jee Way -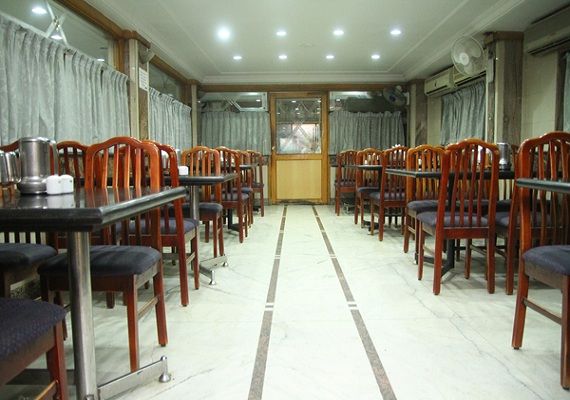 Img Credits - Balaajeebhavan.com
Shri Balaajee Bhavan in Mogappair is the place to get a taste of south and north Indian dishes. The place opens for business at 6:30 am in the morning thus providing the option of a good breakfast. A pure vegetarian eatery, this place is air conditioned to provide some relief from the sweltering heat. You can either dine at the restaurant or have them deliver the food to your residence. Cough up Rs 400/- if two of you decide to dine at this place. You must try some unique items on the menu like the Mulagudani soup and pista cutlet apart from the array of curd rice, meals, dosa and other regulars. There are items like ghee and butter roast. One needs to try them to know what they actually are. A simple place to eat out, this restaurant wins our favour and is on the list of best restaurants in Chennai. It is time they win your favour by paying them a visit and rave about the food that they serve at this place.
In the Middle of a Sweet Connection -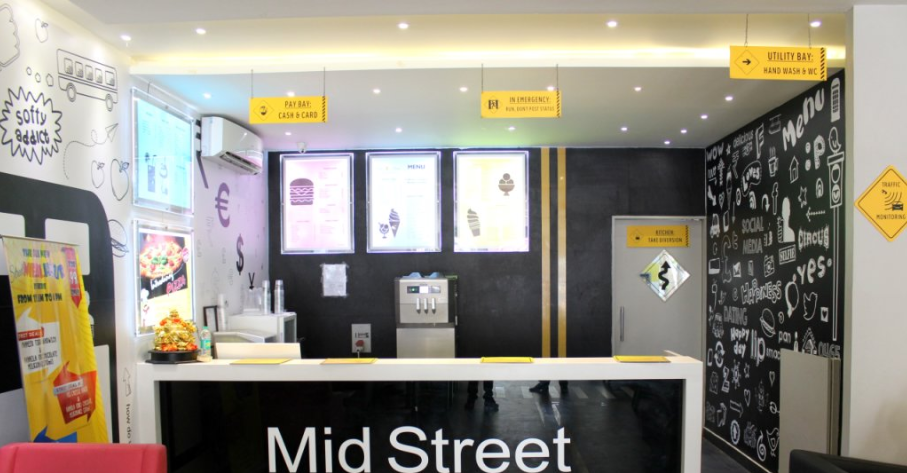 Img Credits - Midstreet.in
Mid Street is a sweet tooth and street food lover's delight. At Mogappair, this place is all hue and colour with its bright walls and furniture. While this place serves fast food, finger delights and street inspired dishes, what makes it really famous is the menu of desserts that it offers. The restaurant devotes two pages to desserts and has everything like yummy sensation (an overload of chocolate), banofy mania (banana all the way), mixed fruit jello, white crumble and more. Chaats, toasts, fries and burgers make up the savory part of the menu. Another vegetarian place, this air-conditioned restaurant offers free WiFi, home delivery when the amount is above Rs 200/- and soothing ambience. You should pay nothing more than Rs 350/- here. Having received a four-star customer rating, there's no way that this place doesn't make it to the list of top restaurants in Chennai. This place has done Mogappair proud and continues to bring in the footfall, without fail.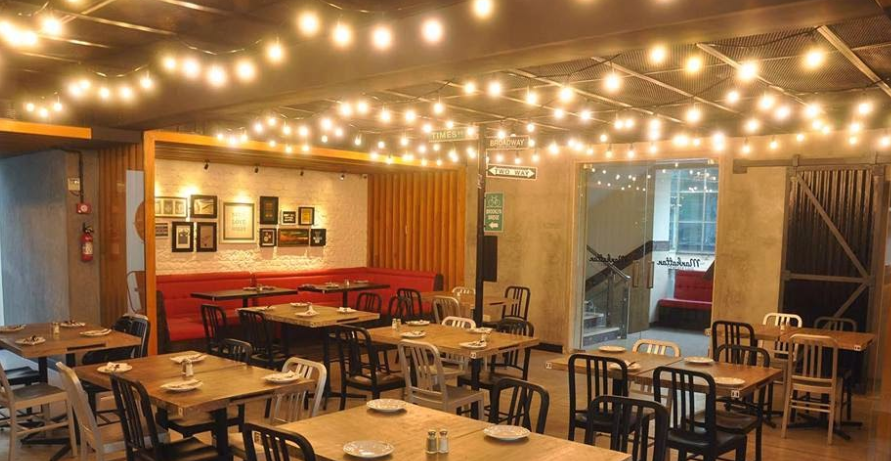 Img Credits - Manhattanfishmarket.com
Are you a seafood lover? Get yourself to The Manhattan Fish Market at Mylapore, a restaurant that has a plus 4 rating and that exclusively serves seafood. It's all things fishy here as the menu has items like fried calamari, crispy anchovy, herb infused mussels, chipotle fish skewers and it just goes on. Chowders and tuna salad seems to go down very well with the corporate crowd of Chennai. While the place has a beautiful and swanky dine out place, no home delivery service is offered. Yes, free WiFi is an additional benefit but what is amazing is the cheerful demeanor of the staff who make it a point to make your visit special and definitely not the last one. Rs 1500/- should suffice for a meal here. When there, you must get your hands on their shrimp agilo olio and spicy tuna spaghetti. Vegetarians can try their creamy mushroom penne. Yes, the ever tasty, fish and chips are also on their menu and have a number of takers. Its fish all the way here and its uniqueness make this place one of the top restaurants in Chennai.
Buffet Bonanza at Zaica -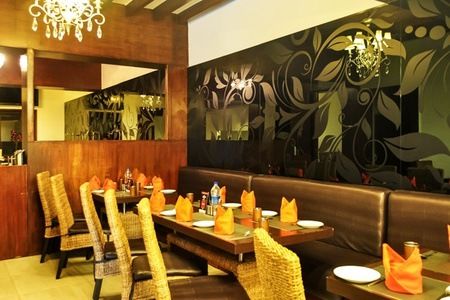 Img Credits - Zaica.dinein.in
Zaica Fine Dinning, located at Gopalapuram is a buffet den for those with an appetite. However, it does have an 'A La Carte' menu as well. The restaurant pays homage to the provinces of the North West Frontier Region and tags a bit of China along. The menu is a mix of Punjabi, Mughlai and Chinese food. The restaurant functions twice during the day; from 12:30 pm to 3:30 pm and then again from 7 pm to 11:30 pm. The buffet spread comes at Rs 339/- (excluding taxes and served during lunch time from Monday through Sunday), Rs 440/- (excluding taxes and served during dinner time from Monday through Saturday), and Rs 440/- (excluding taxes and served during lunch time on Sundays). The menu stars dishes like shahi paneer labadar and makai palak for the veggie lovers and murgh dhaba lahori and achari gosht for the meat eaters. Aromatic rices, soft rotis and fresh salads make up the rest of the menu with a long list of kebabs as well. Should you have a family member that needs the help of a wheelchair to navigate, bring them to eat here as the place is wheelchair accessible. Meal coupons are accepted here and the restaurant offers home delivery against an order of Rs 500/- or more.

Img Credits - Midnightexpresschennai.com
The Midnight Express in Alwarpet open at 7 pm and does business up until 2 am in the morning thus living up to its name. The menu here is a mix of Chettinad and North Indian cuisine with home delivery made possible when you order above Rs 350/-. This place is a non –vegetarians best friend and the menu outdoes its contemporaries with the number of dishes it serves. Biryani, along with seafood like nethili curry and prawn masala, dosa and vada, kothu and papadam, egg podimas and mutton nalli kuzhambu are dishes that one must try here. Regulars at this restaurant love their vada curry and egg dosa and consider it to be the best on the menu. This place is perfect to come by with your friends at the stroke of twelve and grab a decent bite.
Check out other articles on -
Best Restaurants in Chandigarh, Best Restaurants in Gurgaon, Best Restaurants in Udaipur, Best Restaurants in Guwahati, Best Restaurants in Mumbai, Best Restaurants in Delhi, Best Restaurants in Kolkata, Best Restaurants in Pune, Best Restaurants in Ahmedabad, Best Restaurants in Noida, Best Restaurants in Bangalore