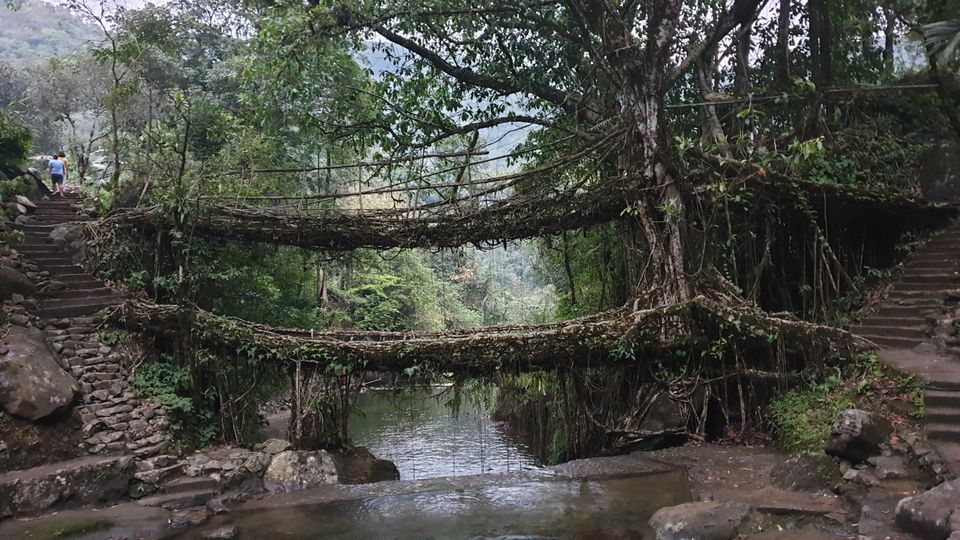 The heart was full of excitement and Google Maps kept the excitement awaited for another 3 hours by showing us a different starting point of trek. If you are planning to visit this place, my humble suggestion is not to rely on Google Maps which shows "Double Decker Living Root Bridge" a different trekking point where you would find no basic amenities required to begin such trek. However, it is well said "whatever happens, happens for good". In that route, we witnessed a rarely explored waterfall name "Dainthlen". We started our drive from Shillong at 8:00 a.m early morning and by this time, it was already 12:40 p.m.
From here, we(myself and two of my friends)headed towards the original trekking named Tyrna without wasting any time and with the assistance of locals. Witnessing the beauty of landscapes of Cherrapunji, we managed to reach the trekking point at 02:30 p.m. Since the trek (to and fro) is 4- 5 hours long, we decided to reach the destination in an hour and would stay overnight. This was the best part of entire trip. Soon after collecting basic amenities like bamboo, umbrellas and water bottles, we initiated our most awaited journey. It was a complete dense forest through which stairs went down till we reached a rope bridge made over river channel. After 40 mins of downstairs trek, we began to trek upstairs. For the next 40 mins, we kept on heading towards our destination. Just before reaching living root bridge, we found a homestay and dropped our bellongings over there. By 04:00 p.m, we witnessed the most popular Root bridge of the region which is 3kms long from Tyrna village. Reaching the upper bridge ,which is 20m long is tough but worth- it task. We bathed in the famous natural pool surrounded by the densed forest and the living root bridge in front. The most rejuvenating bath one can ever take in the lap of nature. One can have Maggie and snacks in various homestay over there which we did. After having dinner, we took rest in a timber hut. The pleasant sound of river flowing over rocks and pebbles had sent us to deep sound sleep.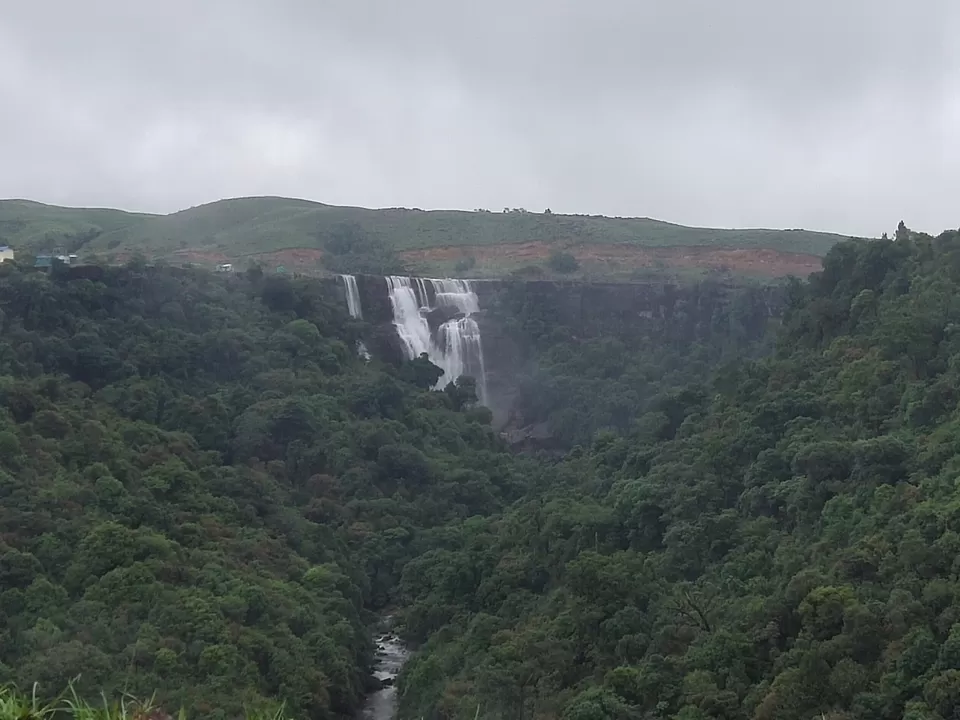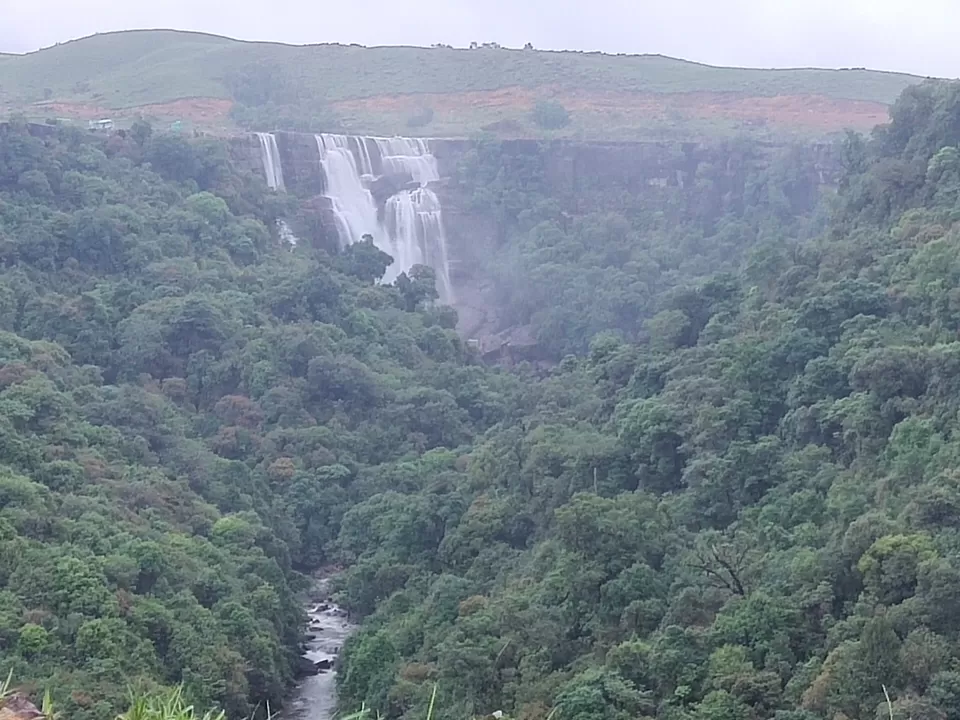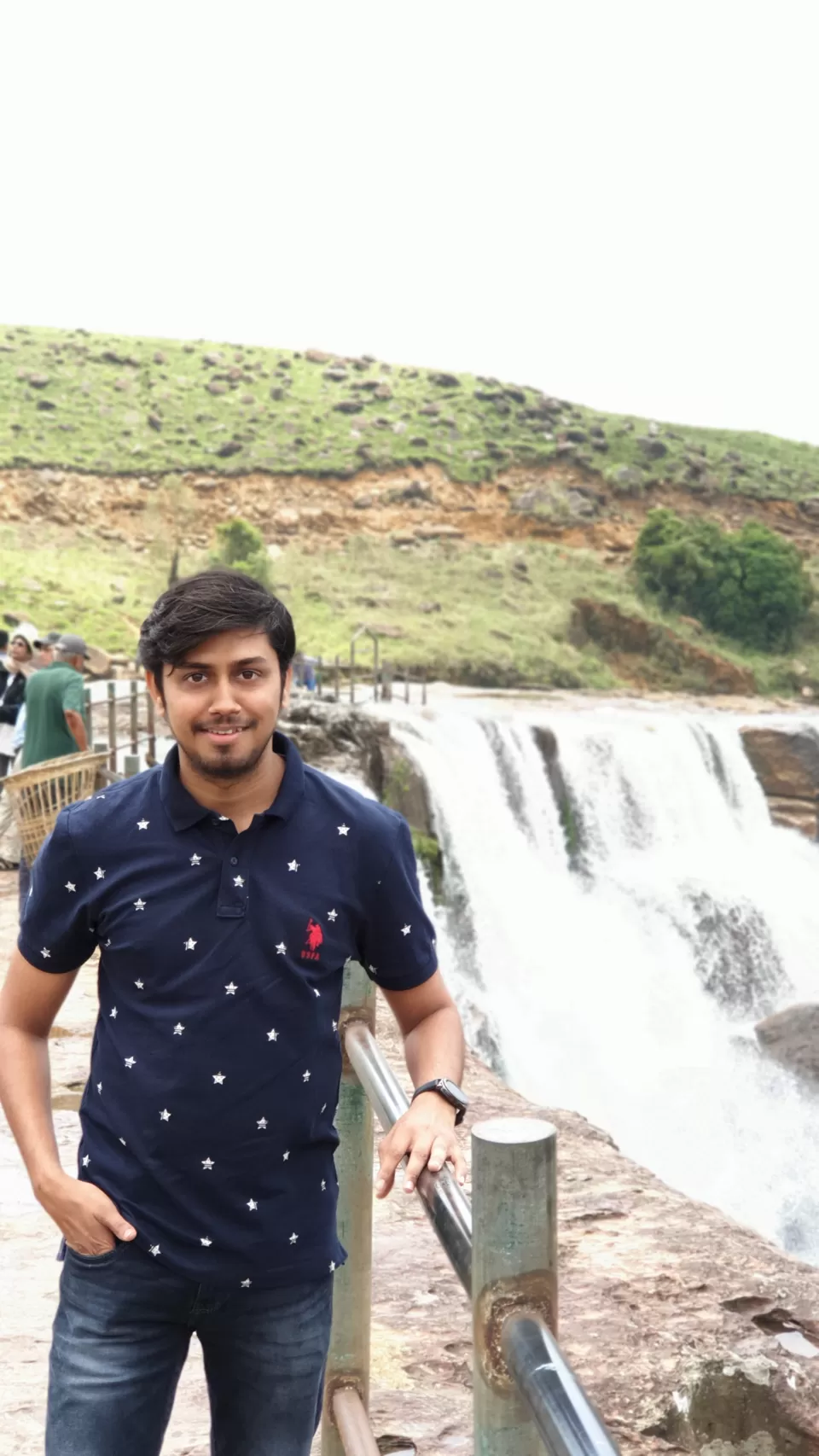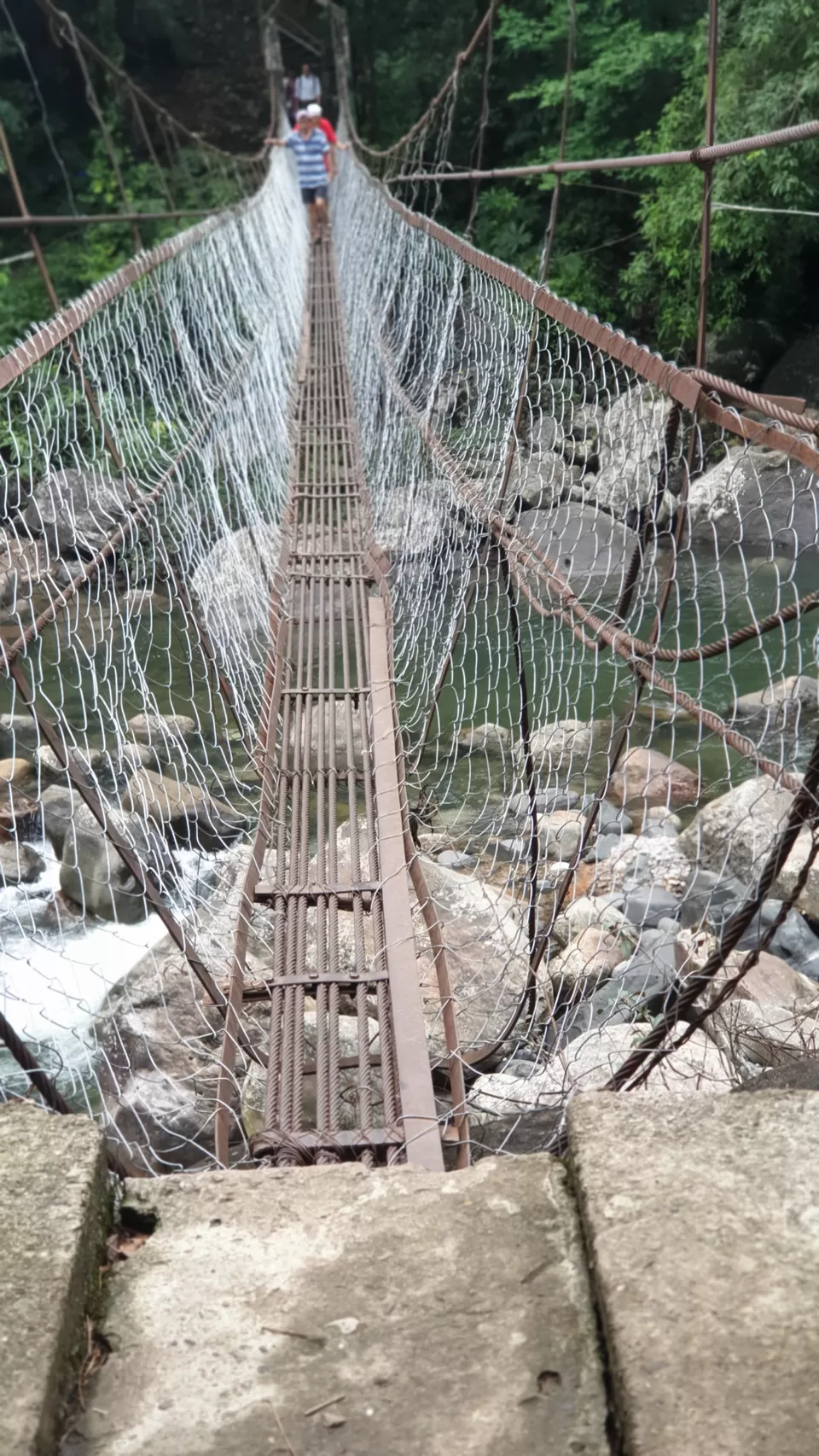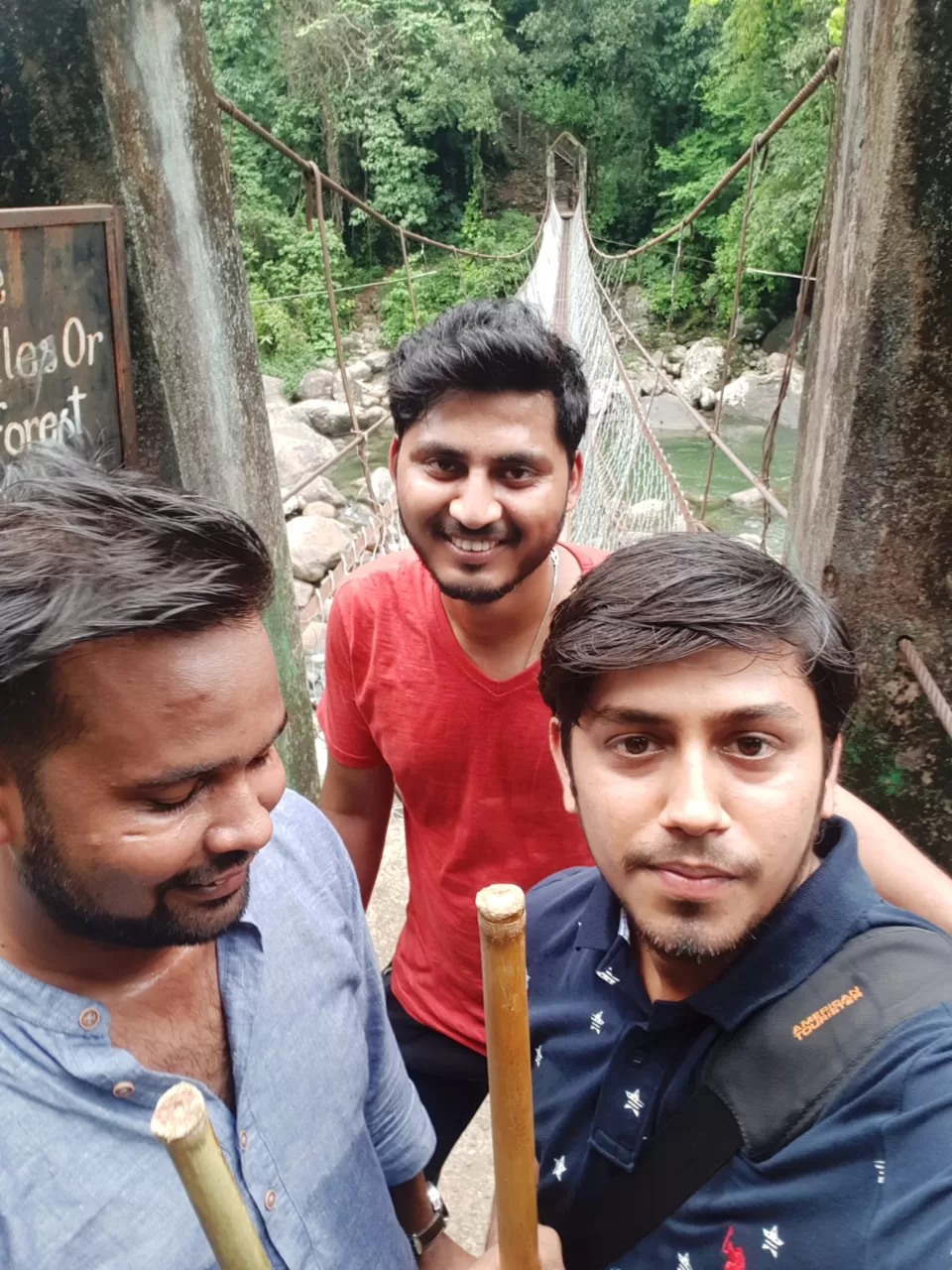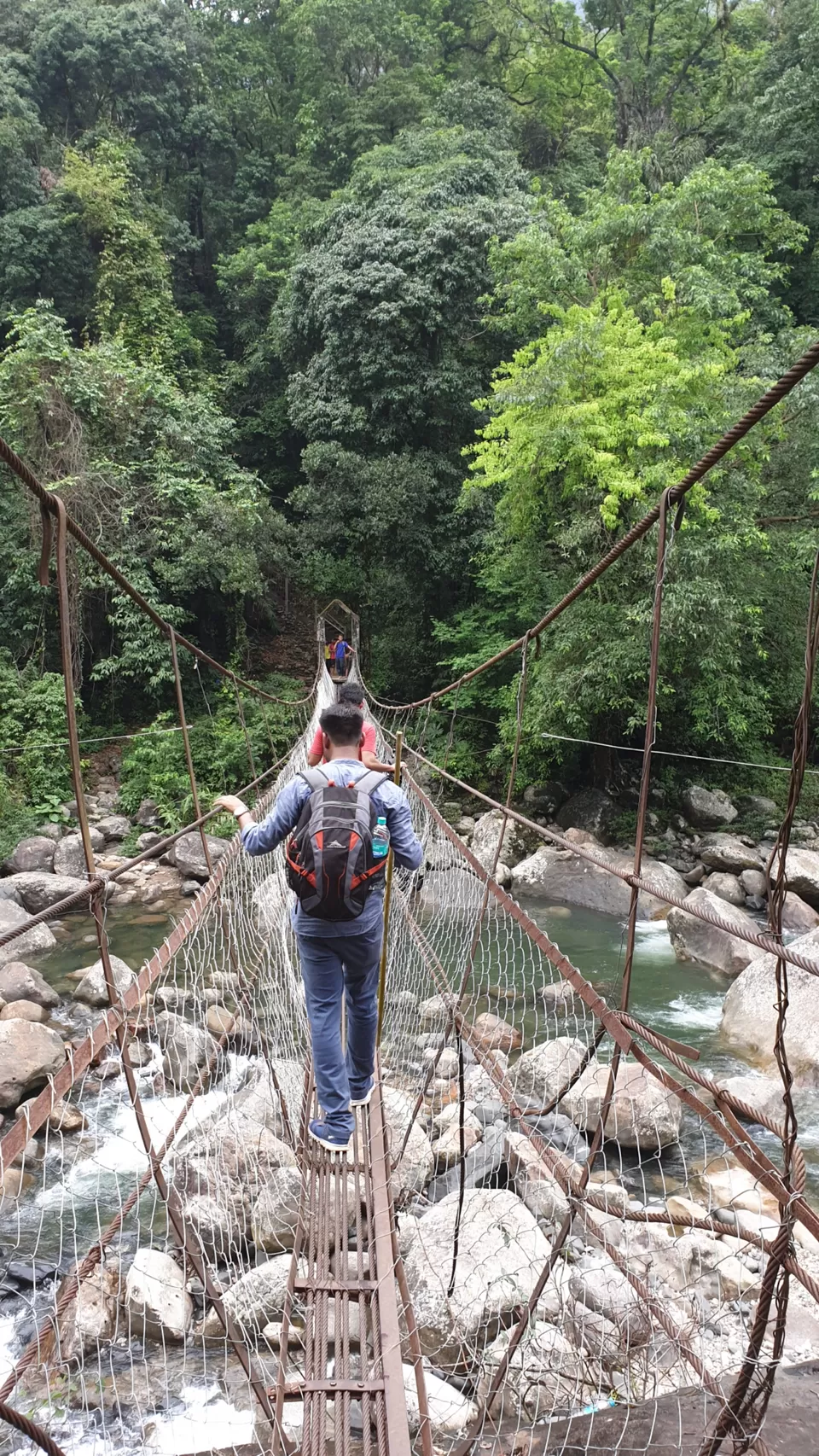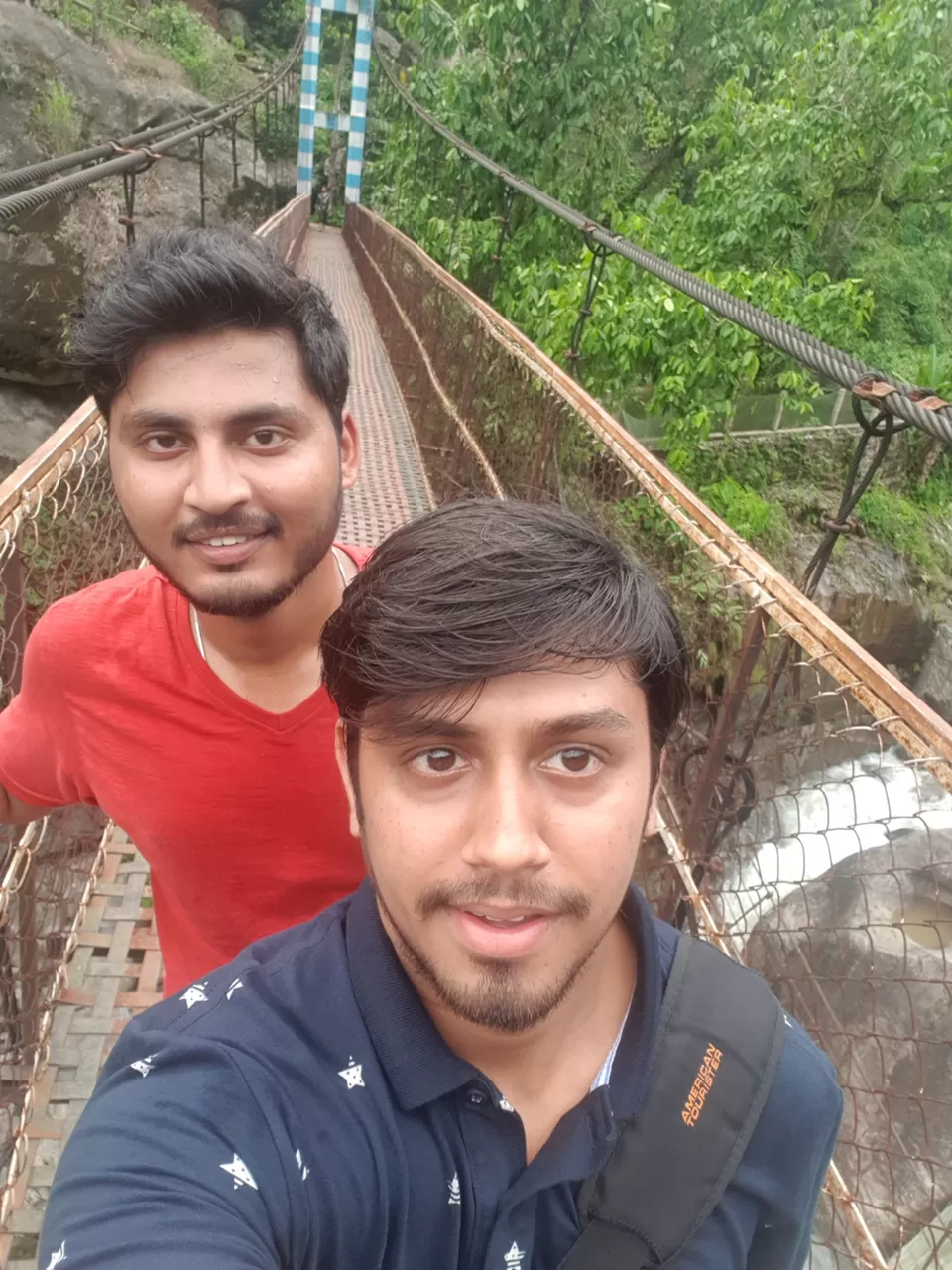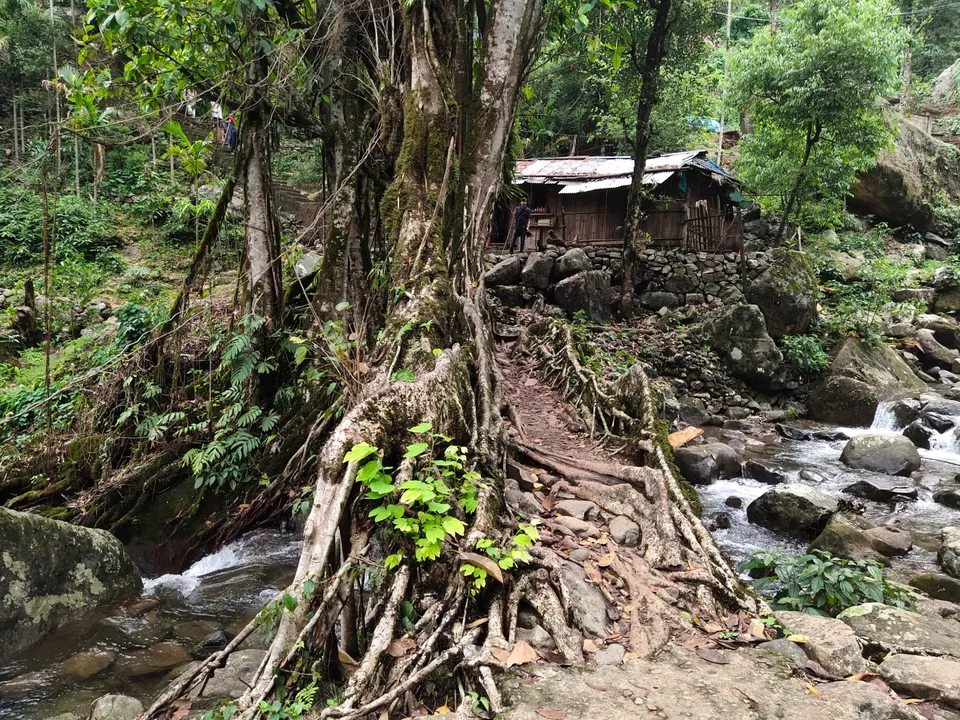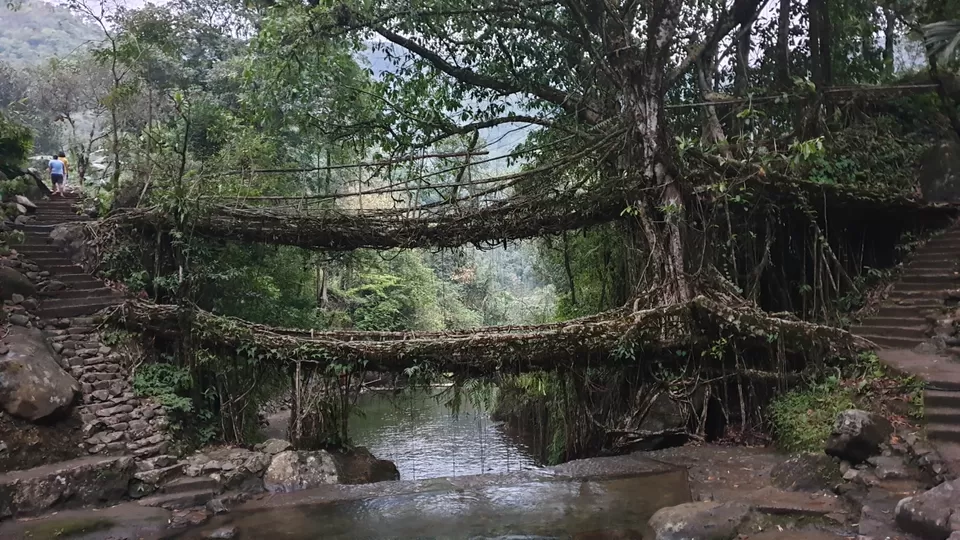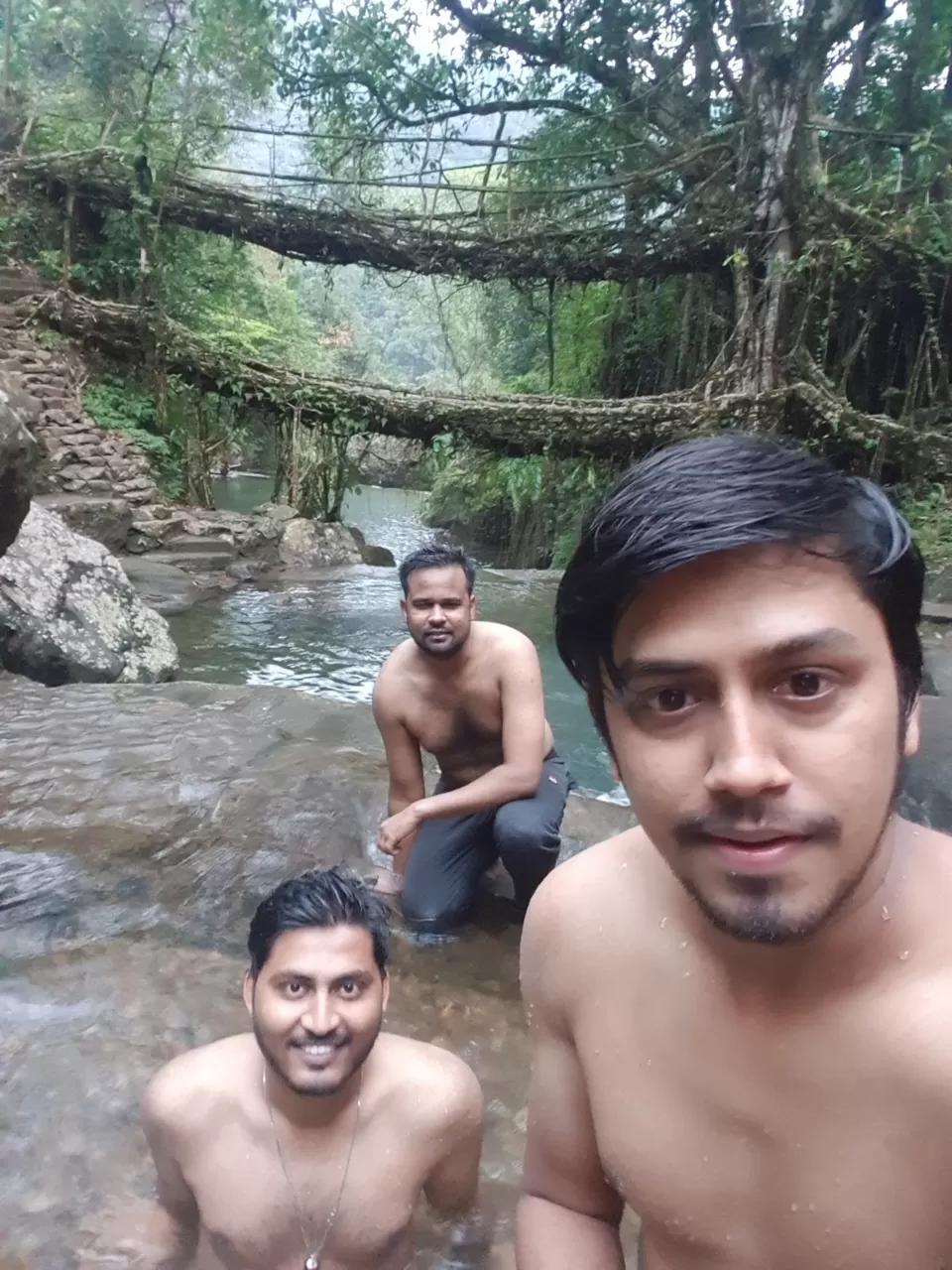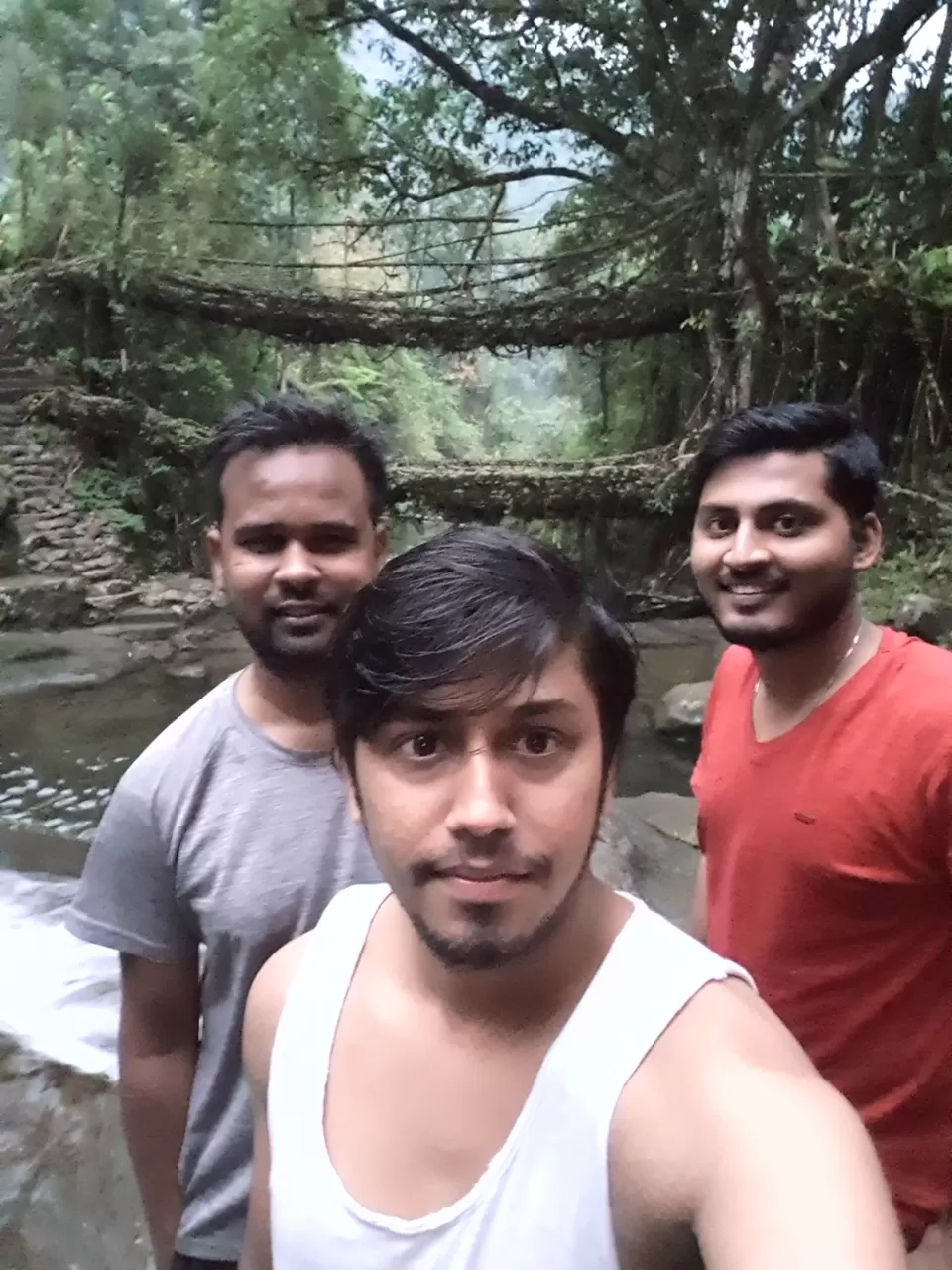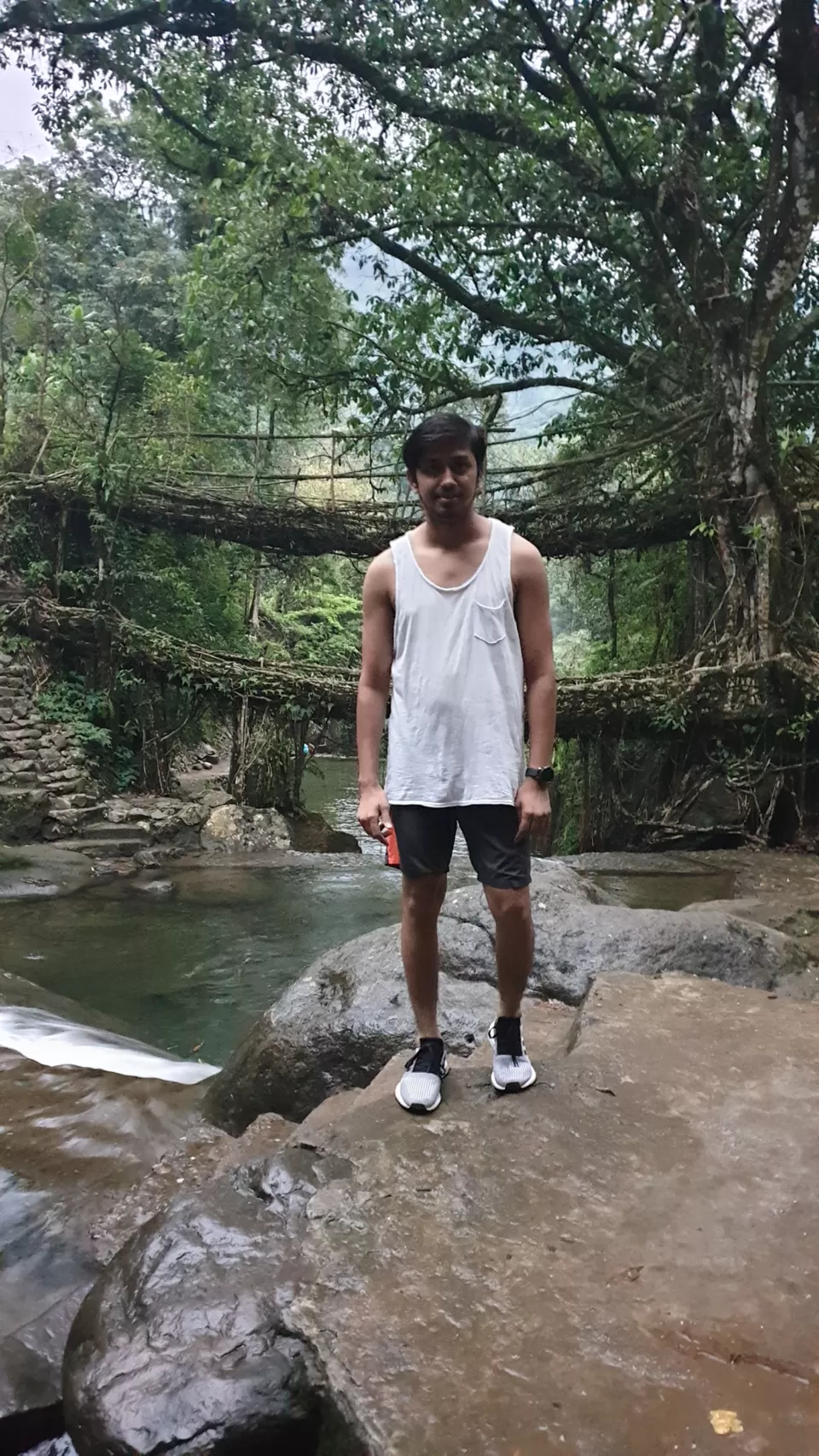 Woke up early in the morning at 06:00 a.m and after having breakfast and tea, we started to trek back to starting point. While coming back, we mostly climbed the stairs which was a real test of anybody's stamina. Although it was tough and tiring, but scenic beauty of mountains, forest, river and waterfalls throughout the way made it feel mesmerizing. Started to trek back at 08:20 a.m, I reached at starting point at 09:20 a.m. If you keep taking a bit of rest, it may take one and half hours depending upon person's stamina and mood as well. Photography throughout the trek may add to your time.
"I must refer to it as one of the mesmerizing most experiences of my life".