Who doesn't love a road trip? And especially when we were locked in our homes for straight six months. Who would not want to roam around and cherish nature once again? Well, if you are planning a road trip with your friends or family you are in the right place. A road trip from Shillong to Cherranpunji can be the trip you are looking for. Not sure why? Let us help you decide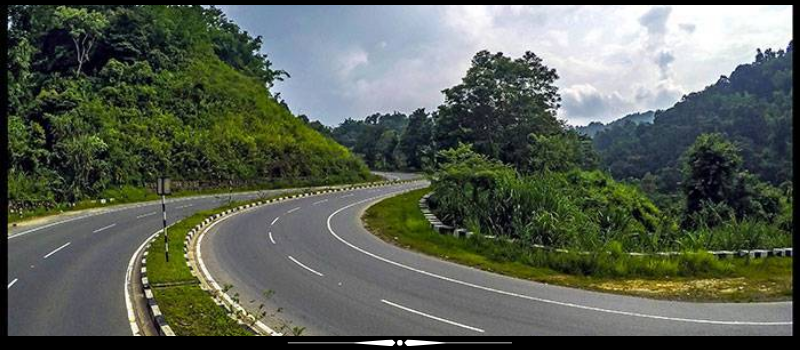 .
Safety measures that everyone should carry around:
Before starting your trip don't forget to carry these things. These things may help you without even noticing.
● Portable charger: short trip or long trip, road trip or just a trip, irrespective of the situation always carry a charger around. You never when your phone is going out to run out of charge.
● Packed foods: always try to carry around packed foods. Foods like Biscuits, or maggi are always great to carry around. Because you can never be sure of the circumstances.
● Soft pillows/cushions: after the long drive you might want to relax a bit. Carry soft pillows or cushions for your support.
Road trip begins:
Shillong to Cherranpunji will take you almost five hours, but time will pass by and you would not even feel it. All because you will be really mesmerized by its beauty. When you will start your journey, you will behold the combination of greenery and clouds together. After a long journey, you can take a halt and grab some breakfast at Ca Phe Hanoi, 206 Dagim or Pekin. These all restaurants are great to have breakfast at. They all have decent interiors and food. They all are hygienic as well; you will not be disappointed. However, when you will resume your journey and come closer to Cherranpunji you will start witnessing other beauties like waterfalls or little caves. They will surely make you feel less exhausted and will relax you a bit. As you climb and reach a high peak you will find yourself in between clouds. It will all be surreal, hard to see and colder. This feeling will be so powering and fascinating.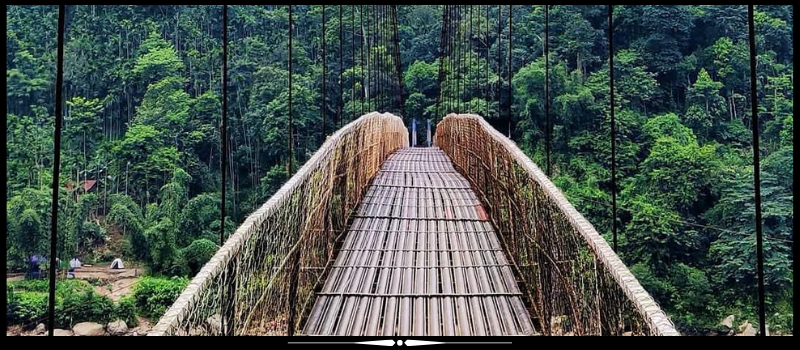 Cherrapunji is a sub divisional part of Meghalaya and holds the record of the wettest place on earth. And as this place is turned into a tourist place it has become so much easier to find a place to stay or spend your holiday. It has got us options for every kind of tourist. Whether you are looking for a luxurious place to stay or you are looking for a decent place. Sulawado Resort is for people looking for a luxurious place. It's attractive interior will lure you. It also provides free wifi, spacious rooms and a private parking lot. You have assured a comfortable stay. If you are looking for more budget- friendly hotels you can look through Sen Nayal Resort or Labana Hotel. They are decent and budget-friendly too. Accommodated with spacious rooms, free wifi and private parking lot. They also maintain hygiene and take good care of their guests. You don't need to go out of your way to find your beautiful stay at Cherrapunji.
Foods that are 'must try' in Cherrapunji:
Foods that would not want to miss out on in Cherrapunji area: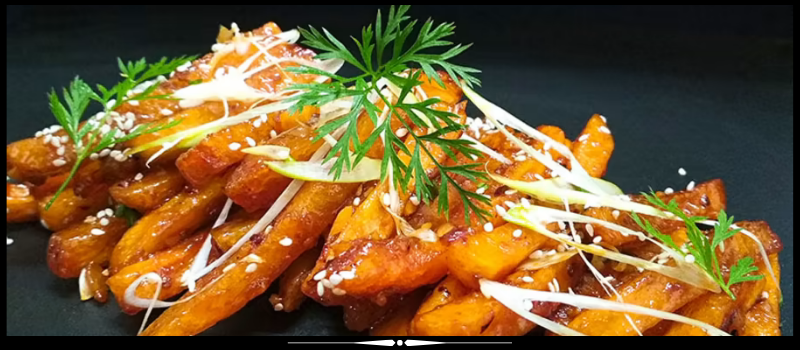 ● you will miss out on big time if you don't try momos here. Momos are served with a spicy chutney which basically is the life of this dish.
● Kothes: these are another variety of momos. These are half fried and also served with hot red chutney. You can also find some different cuisines in different restaurants. Restaurants are easy to find too and you can find any type of food you wish like Chinese, North Indian etc.
Shillong to Cherranpunji is really a great trip to spend your holiday. You can connect with nature and admire every corner of this place. You should definitely visit this place and enjoy every bit of it.
For more blogs you can visit are official site www.ridobiko.com