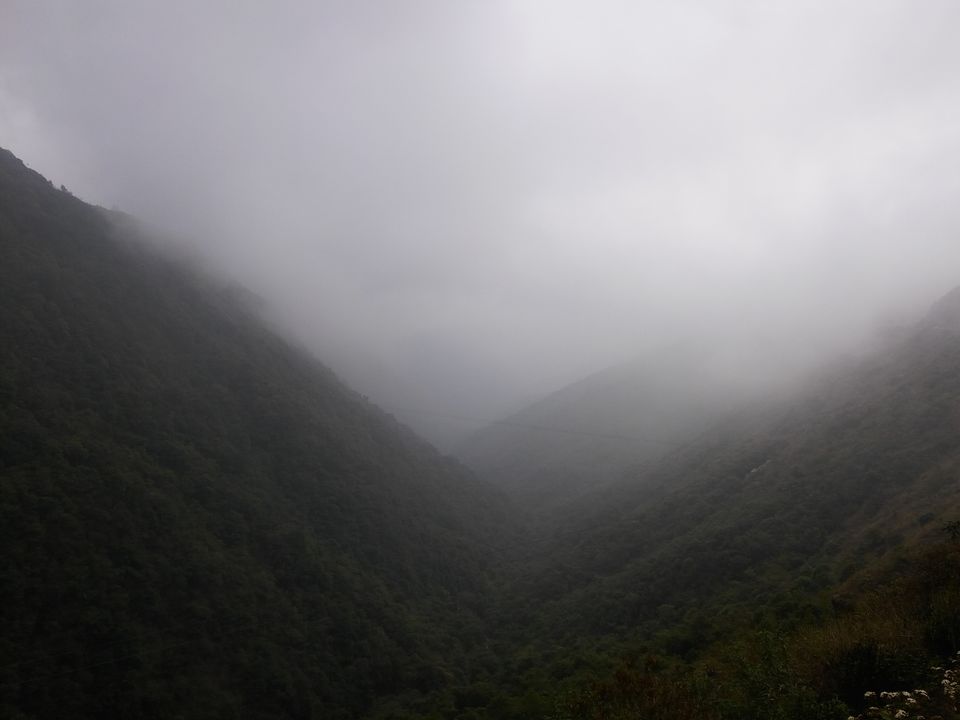 Cherrapunji is about 1.5 hours drive from shillong. The drive is super smooth with lots of turns and twists making it hell of an adventure if your driver is cruising all the way. It was in our case and we asked him to pull it over when the visibility dropped to just a feet. Yes, it can get really foggy along the way to Cherrapunji with clouds kissing the earth most of the time.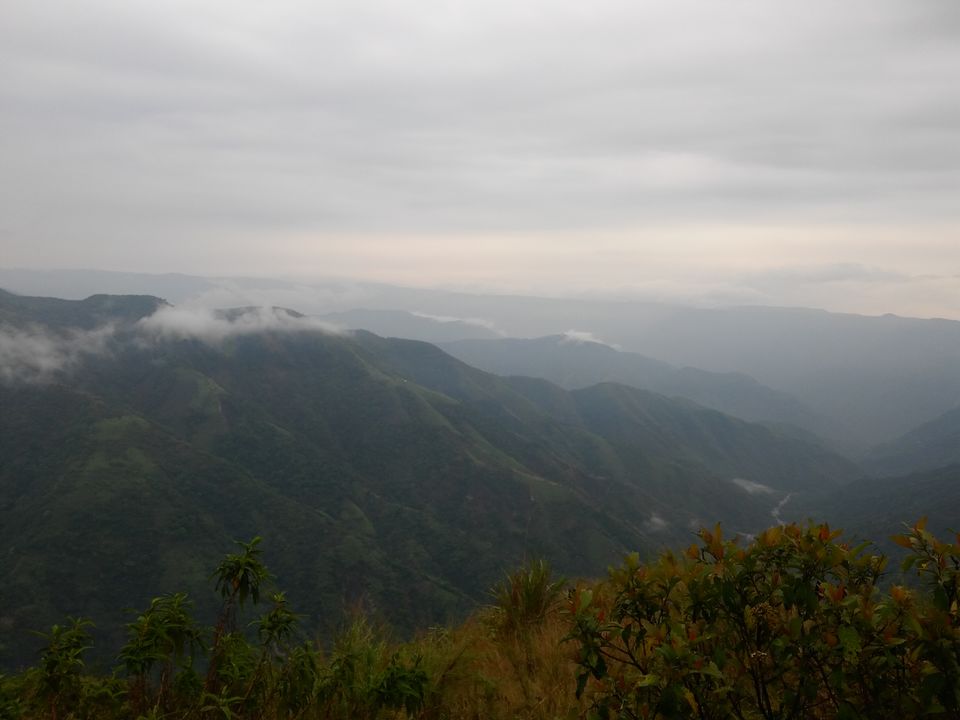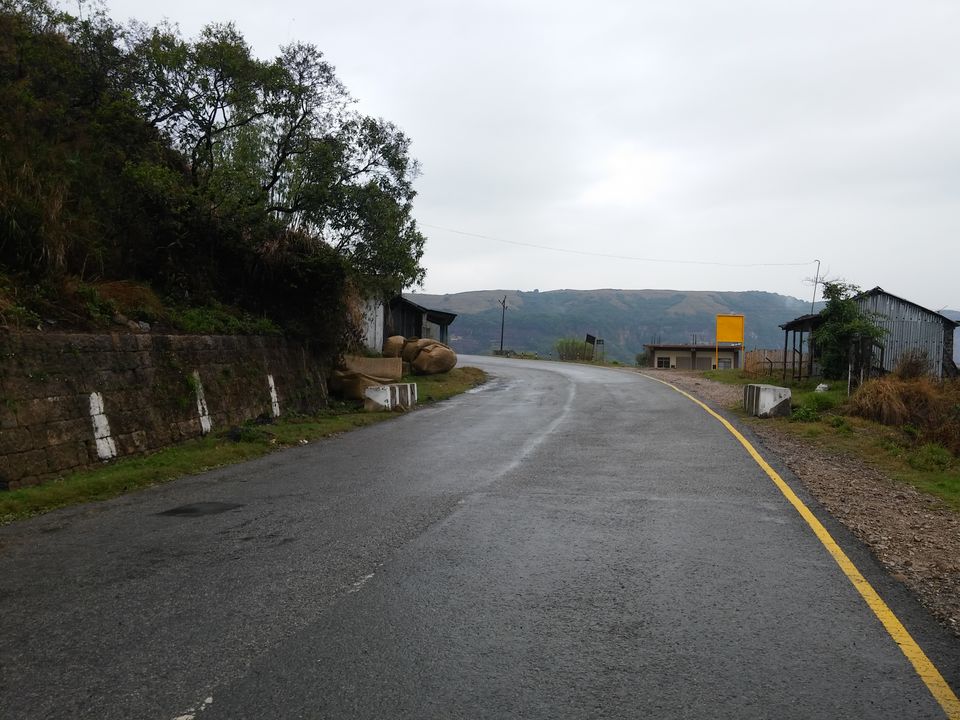 Finally we reached Cherrapunjee and squirreled to a fantastic pure veg restaurant 'Orange roots'. Spic and span , sumptuous food and lovely location with its own convenience store as well.
Off we went to Mawsmai caves which was just 10 minutes drive from there. Its again 10 minutes walk to the cave but the walk is pretty enchanting through dense undergrowth on one side and the vast valley on the other. Since it was drizzling, there was a thin layer of mist floating by. It was magical all the way.
The cave was definitely worth the visit . It was almost a 15 minute walk to reach the other end of the cave. My brother started feeling claustrophobic after just 10 minutes inside. There was a tiny streams of water flowing at intervels which was like music to the ears in the deafening silence. It was pretty dark at few places so if you are on your own , dont forget to bring a light source. One can use the services of the guides as well. We used it and was worth every penny.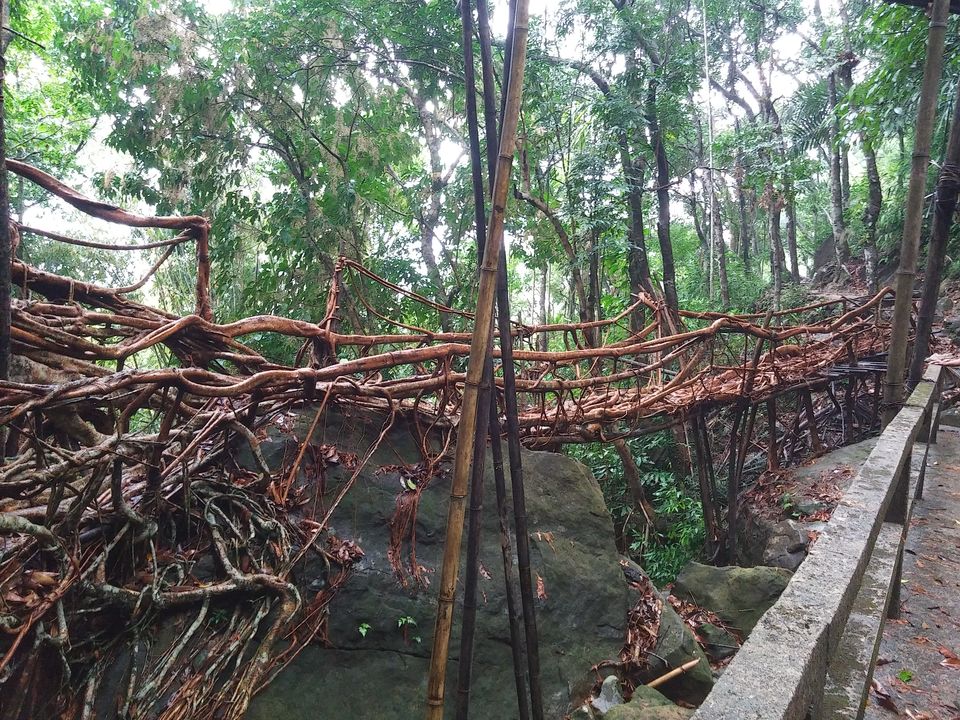 Our next attraction was the living roots bridge. Not the world renowned one but a smaller version of it. My brother along with her wife had accompanied their friends earlier to the original one and said that though the bridge location was awesome , bang in the midst of the forest. But an almost hour climb down via really steep stairs and then again climb up via the same route was really exhausting. Well, they did not carry a decently fit body, hence were bed ridden for the next 24 hours. And since I did not wanted to take the risk of sending them to a coma this time around , I avoided the trip and took an easy stroll of mighty 10 steps to the cute sister bridge.
There are a couple of accommodations in cherapunjee but the ones that really stands out are the cherrapunjee holiday resort, very scenic location with a huge common area for the guests to mingle and get to know each other. And the newly opened Jiva resort, exclusive and luxurious in an equally breathtaking surroundings.