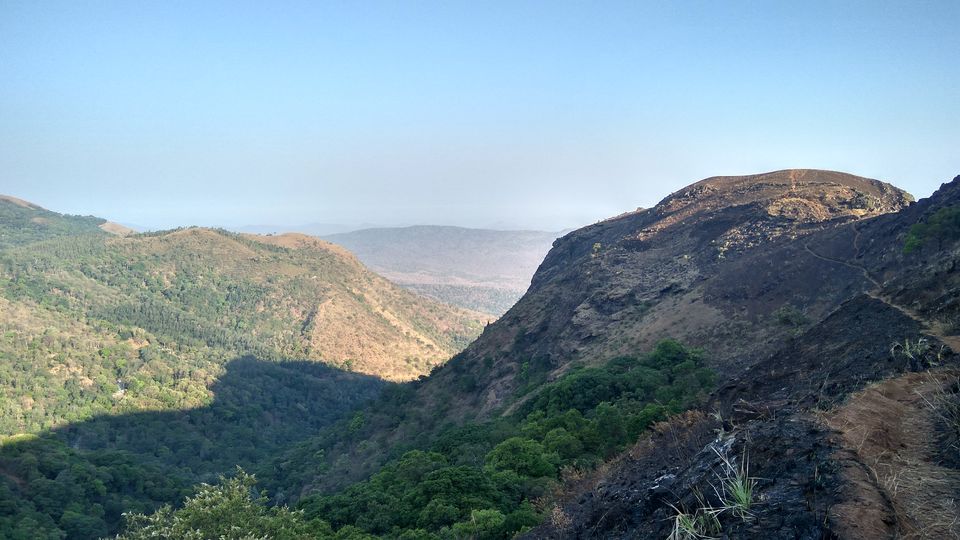 When people say Chikmagalur, the first thing that pops up in mind is Mullayanagiri and the areas surrounding that place. Very rarely people dare to venture in new areas and discover things which are not already listed on some travel website.
Z - point is one of those places, which are off the radar and still relatively unscathed by the problems of population. Let me begin by providing a little background to this trek. Z - point was part of a biking excursion in which we planned on staying in Kemmangundi and exploring the nearby areas. Z - point was under those. Kemmangundi is the last point of Chikmagalur after which there are only two places. One is Hebe falls for which there is a separate safari + hike and the other one is Z - point.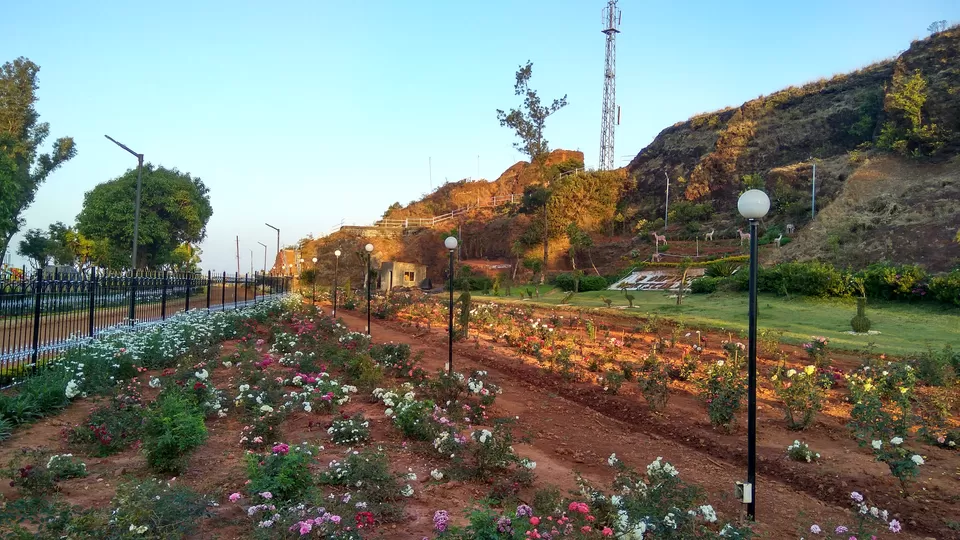 We started off early morning from our home stay to witness the sunrise at Z - Point. We were a little late but still went off. Out of the group of 8 people only two of us were willing to go for this trek. Others claimed that they already went to that place. Most people who go to Kemmangundi confuse the end of road which leads to a Horticulture farm for the Z - point. It's because despite being such a great trek for adrenaline junkies, Z - point is not actually marked properly along the road. When you are going forward from Kemmangundi, you'll see the road turning into a ghat section road and this curvy road leads to the Horticulture farm. Midway on one of the turns, there is a board which directs towards the Z - point. And that board is so old that it's very easy to confuse it's marked direction for the direction of horticulture farm. To make matters worse, there is no road separately for Z - point. From that board, you have to go off road directly in the jungle with bikes for a good 200 m. After those 200 m you'll come across a bridged crossing over a small stream. This marks the beginning of your hike to Z - point.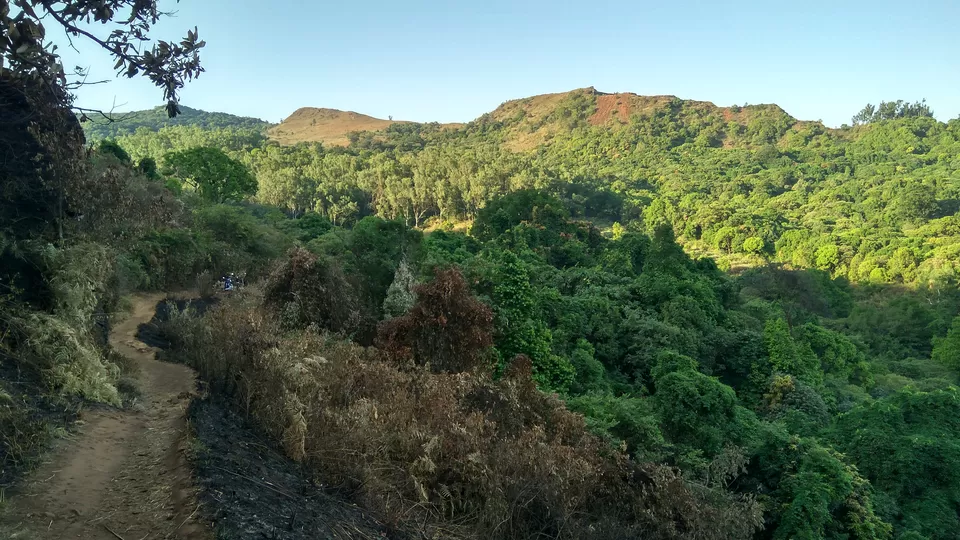 Taking your bikes any further is difficult because the trail keeps on getting narrower to the extent that only one person can walk on it, let alone a bike. Once you start your hike, the first landmark is a small waterfall which you have to cross to continue towards the point. After crossing this, the trail will become extremely narrow and it will stay so for the rest of the trek.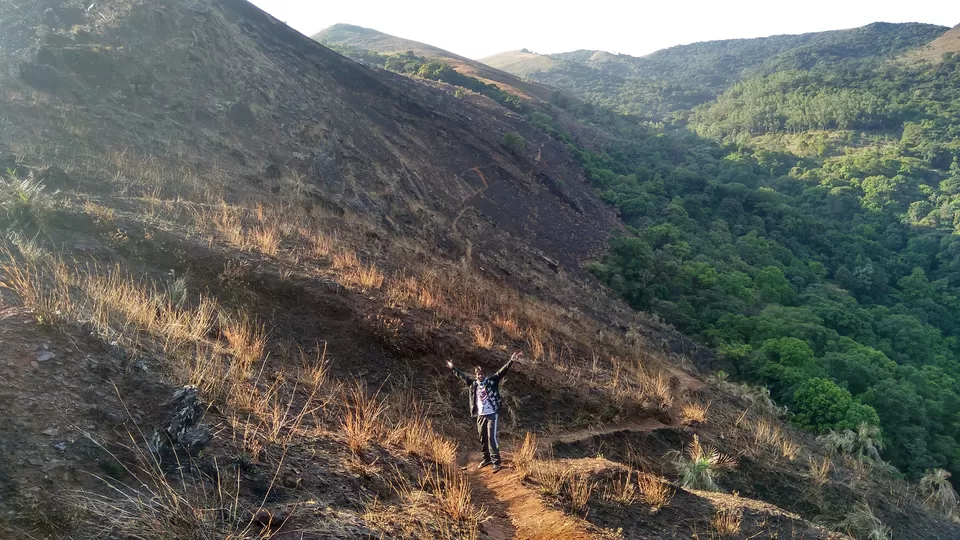 Now the reason I said this trek is a must do for an adrenaline junkie is the narrow trail has a steep valley on one side while a big mountain leans over you from the other side. There is barely enough room for one person to walk and if you stare too long into the valley, you might start feeling dizzy. It's at a great height and there are no fences or railings to support you in case you lose balance. Despite being so dangerous, the views you'll get to experience are insane! You can easily see the trail till it's very end point wrapping around a hill and leading to the peak. The feeling of walking on that trail can't be expressed in words.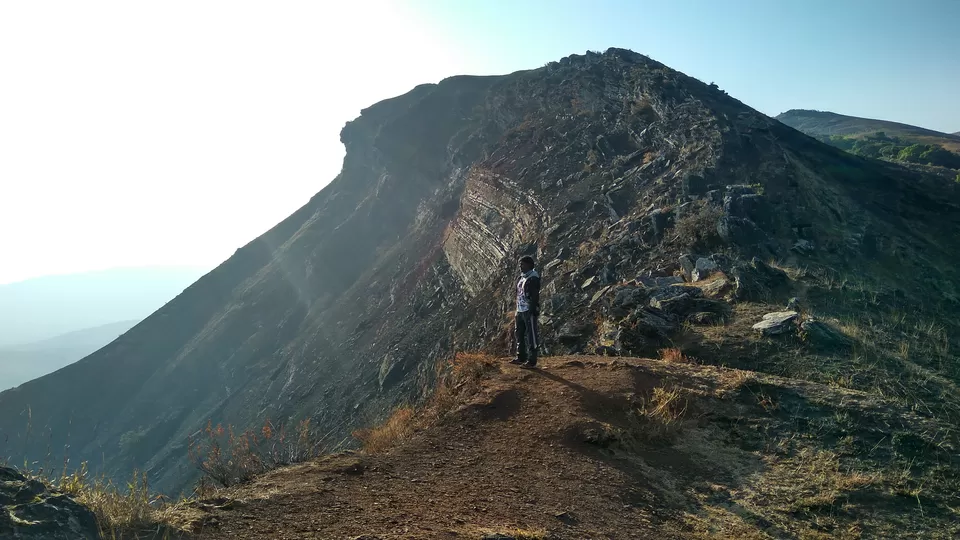 After continuing for a good 40 minutes and jumping here and there on the trail while carefully balancing yourself, you'll finally reach some flat ground where you can see the elevation you are currently at. If you have been to Hebe falls, you can also see the off road trail which the jeep takes to lead you to the hiking point for Hebe.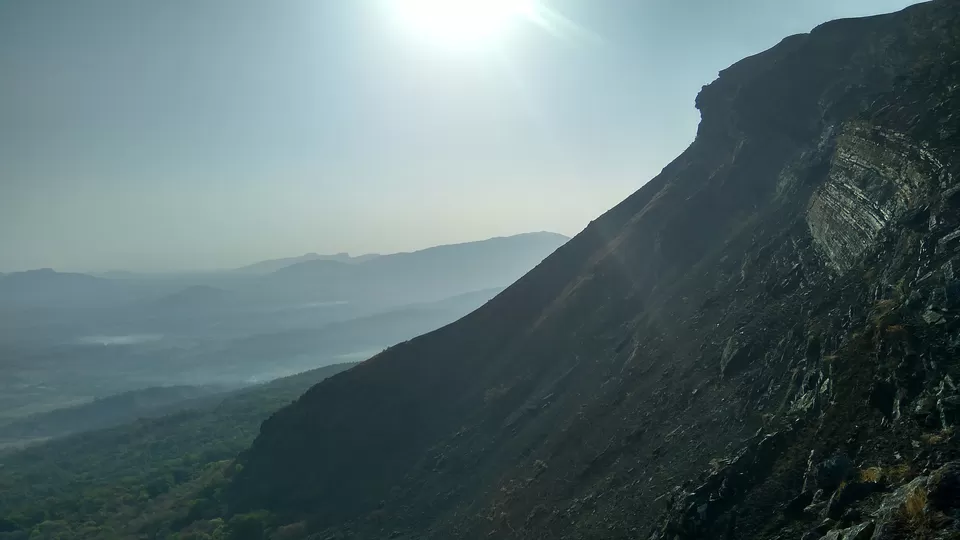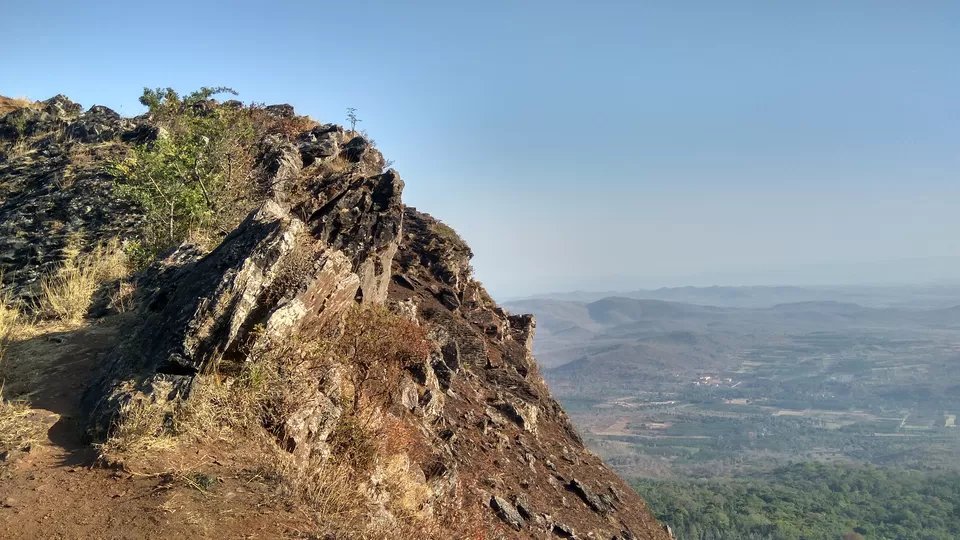 Continuing for another 10 minutes on this relatively flat ground will lead you Z - point. On reaching here you'll realize that how aptly this place has been named. You start from the A hill and cross hill after hill to reach the the last one which is the Z. After such a daring hike, obviously the views are rewarding. Funny thing was, because of the elevation both of us were actually able to get network on our cellphones. We video called rest of the gang and showed them the adventure they missed ;)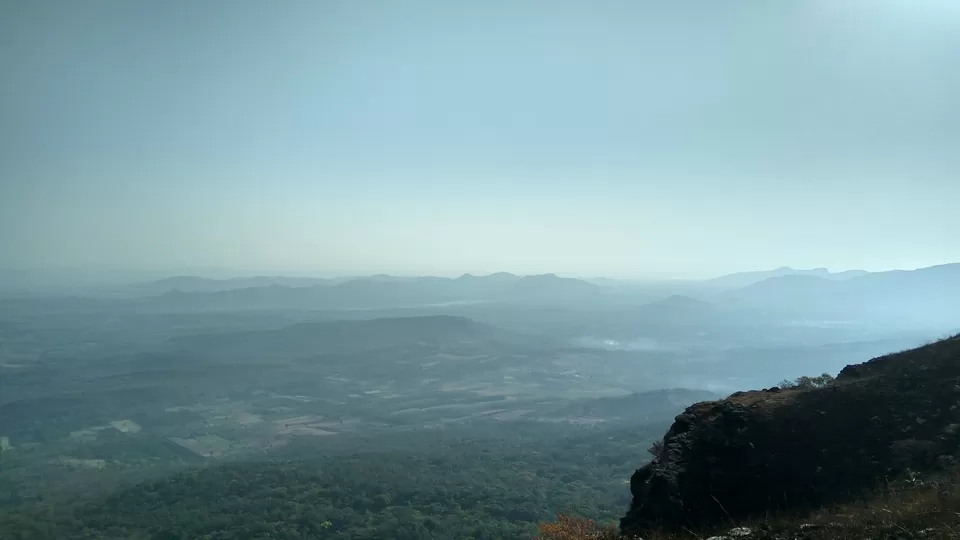 After resting for some time and taking pictures of the panoramic views, we started our hike back to the bikes. The way to go back is same as the way you reach here. We had to exercise extreme caution on the way back as the sun was up and a few hikers were on their way to the Z - point. Crossing people on this trail is extremely dangerous and should be done with extreme caution. The steep valley on the side will keep reminding you of that though. Here is a video which will show you the terrain on which we were hiking.

After reaching to our bikes, we again went to the horticulture farm to see Z point from a distance. And that is the moment we realized how big of a risk we took going there but also how it gave us a whole lot of memories to cherish.
How to reach:
If starting from Bangalore, you have to first reach Kemmangundi after which you have to take the road leading to Hebe falls. At the end of this road instead of taking a right for Hebe, go left and this road will lead you to the Horticulture farm.
In between the Hebe falls turn and horticulture farm, on one of the hairpin bends you'll see a board directing towards Z - point. From this board, instead of taking the complete hairpin go inside the jungle and follow the trail.
After this there is only one way to go and that will lead you to Z - point.
Things to carry:
1) Shoes are a must for this hike. You need as much grip on your soles as possible. The trail is very narrow and there are pebbles on the way. So get shoes with nice grip and go carefully on the trail.
2) Carry some water bottles. The point after you enter jungle is totally off charts and there is not a single sign of human life there. The trek along with the ride is going to take a total of about 3 hours so it's advisable to carry your own water bottles.
3) Camera and spare batteries. You would definitely want to capture the beauty of this place. I myself took hell lot of pictures after I got comfortable of the narrow trail and even recorded how walking on that trail felt like.