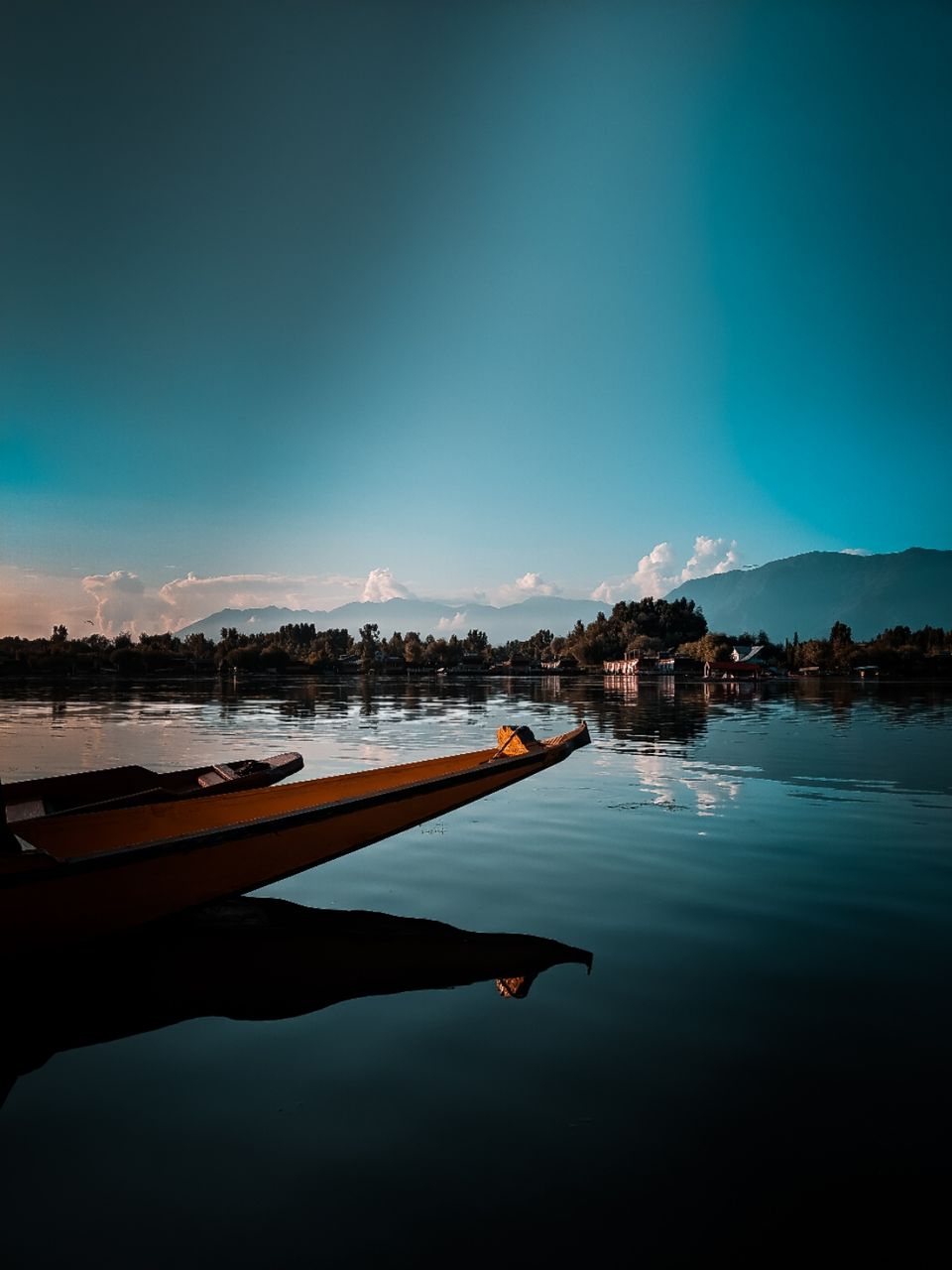 Dal Lake – one of the most beautiful lakes in India

"Gar firdaus, ruhe zamin ast, hamin asto, hamin asto, hamin ast." Thus said a Persian poet. I always wondered, how can a place be so beautiful that the poet compared it to the heavens? I realized that when I travelled to Srinagar.

Going to Srinagar was the first day of our plan.

We reached there in the afternoon. The cab from the airport dropped us beside the lake and off we set out to the other side where our house boats were floating.

There is a long row of boats beside the road and very houseboat has a designated boat for itself.

I found it very interesting to see lots of floating shops. There was a floating ice-cream parlour as well. By the time you reach your houseboat, you are likely to be approached by several sellers with products ranging from jewellery, saffron, leather bags. You will also find some photographers who will take the perfect – 'Ye Chand Sa Roshan Chehra' shot of yours like in the blockbuster – 'Kashmir Ki Kali'

After about 20 minutes, we finally reached our houseboat – Morning Star. The first thing that caught my attention was the intricate wooden carvinng.

–
Read about my experience on the Floating Flower and Vegitable Market on Dal Lake, Srinagar
–

We sipped cups of Kahwah, which is a traditional green tea made with saffron strands, cinnamon bark, cardamom, crushed nuts, usually almonds or walnuts. This is a popular drink in the whole of Kashmir valley.

Then, we went to the old city to see some places which I will cover in a separate post.
The evening was lovely watching the moon.