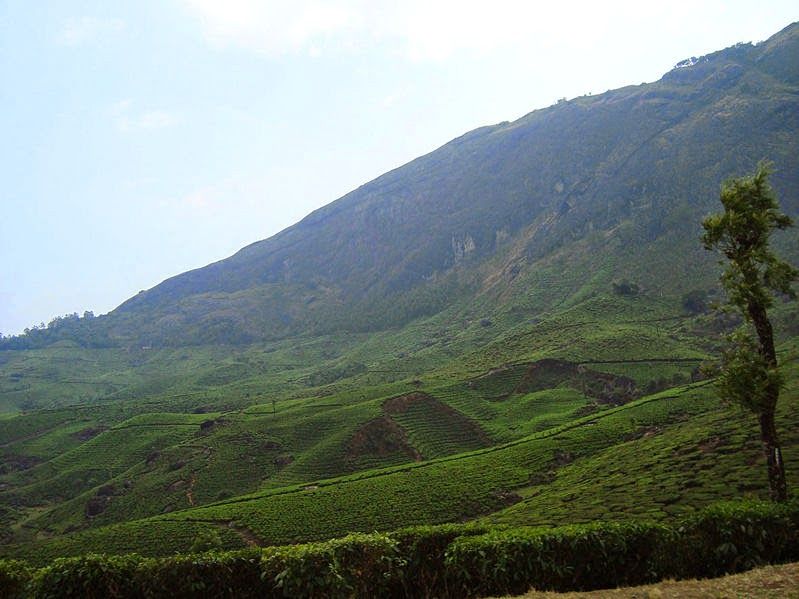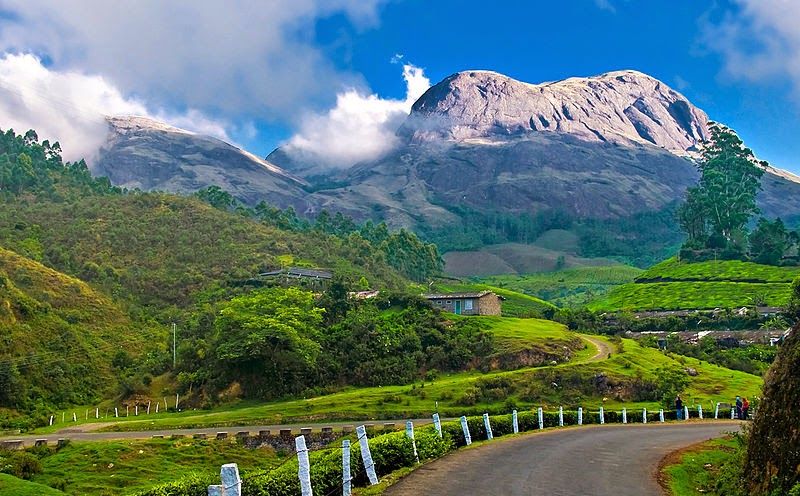 A favorite destination for Indian honeymooners, family vacationers, solo backpackers or those looking for a good time in nature's lap, Munnar definitely tops the list of holiday destinations in India. Whether it is the vast expanse of the tea gardens, the scenic mountains or the pleasant climate round the year, Munnar is undoubtedly a jewel in the crown of God's Own Country, Kerala. Perfect countryside tucked away in the hills, Munnar is an erstwhile summer retreat of the high and mighty among the British. So, your choice of Munnar as the next hotspot is bang on target. This is undeniably one of the lovely destinations that bolster Kerala tourism.
Things to see
Scenic views are galore in Munnar with waterfalls, mountains, greenery, lakes and lot more.
Atukkad Waterfalls: Drive through the 5 km narrow road to the Atukkad Waterfalls that lies in the midst of hills and jungles. You will more than agree that the roller coaster drive was worth it. Blossom Park is also good enough to while away your time or soothe your tired nerves and travel fatigue. The Pothamedu View Point can offer you some panoramic views you would love to capture in your cell phone. Echo Point is a popular hotspot among tourists and locals alike. To hear your voice resonate in the azure waters of this tranquil lake is simply amazing. The effect comes from the captivating hills surrounding the lake. Salim Ali (Thattekkad) Bird Sanctuary is home to a whole lot of birds that include the woodpecker, Ceylon frogmouths, rose-billed rollers, parakeets and the Malabar gray hornbills. You never know, you might just discover the ornithologist in you like the legendary Salim Ali in whose name this sanctuary is named. Activities like boating, trekking, hiking, cycling await you while in Munnar making it a memorable trip along with family and friends. Shopping always forms an integral part of an itinerary because you want to take away something from your place of a visit. Munnar is no different. You can queue up in stores to buy exotic local spices or fresh tea from a neighborhood factory outlet. Grab some tasty chocolates from John, the authentic chocolate manufacturer of the region. What and where to eat Famous for its fish curry, chilly vegetable cuisine and rice platter, eating out is a joy while in Munnar. Step into Bamboo Hut, a reasonably priced restaurant in G.H. Road. The Bob Dylan songs in the backdrop only add to the ambience of this fantastic eatery. Try Saravana Bhavan for typical south Indian dishes served on banana leaves. Spicy, tangy and lip-smackingly delicious, the taste is surely going to stay with you. There is the Silverspoon Restaurant, right in the middle of the main market which serves cornflakes, toast, omelet and Indian breakfast at a very low price. Where to sleep Finding a hotel to stay in Munnar is never a problem, even if you have a list of endless criteria to choose one, be it budget, luxury, hygiene, service or simply your safety. Club Mahindra Munnar Resort is a sought-after place to check in to because it offers the grandeur view of the three mountain ranges that converge here. Friendly service, spacious rooms and the perfect atmosphere to enjoy your vacation, you will know why it is a rage among tourists. Misty Mountain Resort is another place you can try out. Avail a flurry of amenities like banquet, karaoke, bonfire, party spaces and lot more. If you are looking for budget hotels in Munnar, then check out places like Kaippallil Inn Resorts, JJ Cottage, Allens Cottage, Eightlands Holidays, Hotel Misha or the Theresian Cottages (Homestay). You will definitely like these budget Munnar hotels that offer a comfortable stay without breaking the bank. So, what are you waiting for, pack your bags and get set for a rollicking time in Munnar, making it a cherished vacation for a long time to come. How to reach: The nearest airport is the Cochin International airport which is about 110 Kms by road from Munnar. Take a cheap flight to Munnar. From there you can take a taxi to Munnar, enjoying the scenic views on both sides.
Frequent searches leading to this page:-
Kerala Budget Family Tour Packages, Kerala Holiday Vacation Packages Price, 3 days honeymoon packages in Kerala, Places to visit in Kerala for 4 days, things to do in Kerala