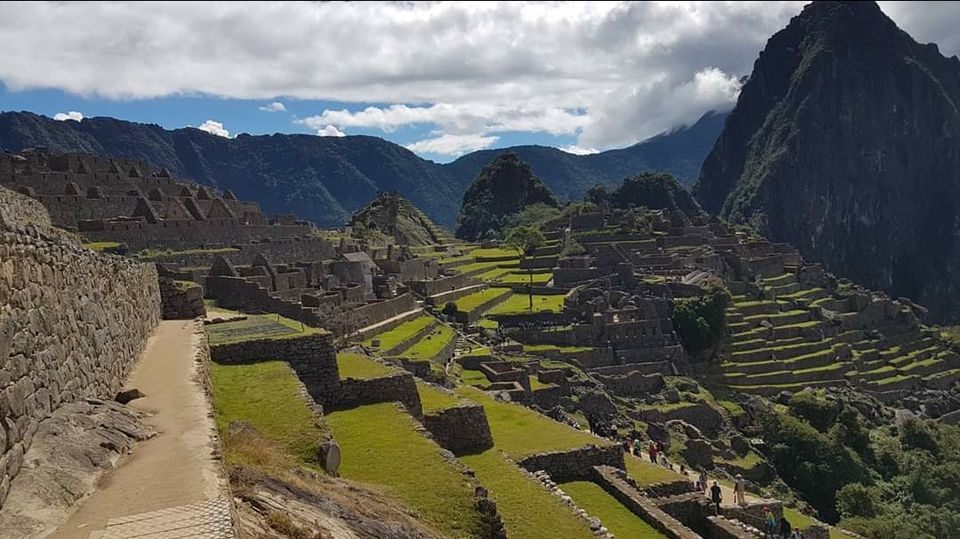 On November 2017 I got a text from my cousin that she is getting married in the month of July 2018 and she asked me to make sure that I attend her wedding in New Jersey, USA. Yes, she told me very early so that I will save some money and plan to come New Jersey, USA for her wedding.
Then I applied for USA visa and I got 10years USA toursit visa, then I started my travel planning. Randomly I checked what are the countries I can travel with USA visa and found out that Peru is one among. From my childhood I always dreamed about going to Machu Picchu, but it was too far to travel from India. So in the beginning I planned to go USA for 10days to attend my cousin wedding and spend some time at new york and Washington. After few research about peru in online, I got to know that its not too far to travel from USA to Peru. Immediately I extended my trip for 21days and started my plan with the flight booking.
On January 2019 I booked my flight ticket for first week of July 2019 from Chennai to Newark both ways by Air India for Rs.65000, because my cousin asked me to book the flight to Newark Airport which is closer to New Jersey.
After that I started researching how to go to Machu Picchu from New Jersey. Then I figured out that I need to reach Cusco city, from there I need to go by train to see Machu Picchu. Then I made a huge mistake of booking flight ticket from Newark to Cusco without doing proper research in online. I booked my flight ticket for Rs.48000 through Avianca Airline from Newark to Cusco without checking my layover and stops. Yes, I got two stops to reach Cusco and 9 hours layover in El Salvador Airport. On my return I got 2 stops to reach Newark and 10hours layover in Medellin Airport. The best part was, except my traveling dates I dint check my detailed tickets because of my excitement until my friend noticed it after a month from booking dates.
I took two months to save more money to book my sightseeings and hotels in Cusco. I have got very good hotel for best deal from www.booking.com for 7days I paid $183 USD including breakfast for a double room at Gringo Bill's Cusco Hostel which was looking more like hotel. Then I figured out for sightseeing in peru is better to book through travel agents because they provide English speaking tour guide as well as a private vehicle. I found a wonderful travel agent where I booked all my sightseeing through www.exploorperu.com and they were coordinating with me through WhatsApp since I booked the tour.
Omg!! what an adventure flight trip I had from Newark to Salvador!! For few minutes I thought I'm going to die in flight crash, due to the turbulence people started screaming and panicking, the best part was a guy next to me was smiling at me and told me that this is nothing compared to other flights. Landed safely and waited 9hours for my next flight to Lima. After I reached Lima at 4am, as usual there was flight delay to Cusco. So I decided to take a little nap and ended up having a long nap. All of sudden I got up and found that my flight is about to take off, thankfully I was sleeping exactly opposite to my gate, so I quickly accessed the front desk and boarded the flight. One thing I noticed in lima airport they were announcing in Spanish which I didn't understand, thats why I din't notice it.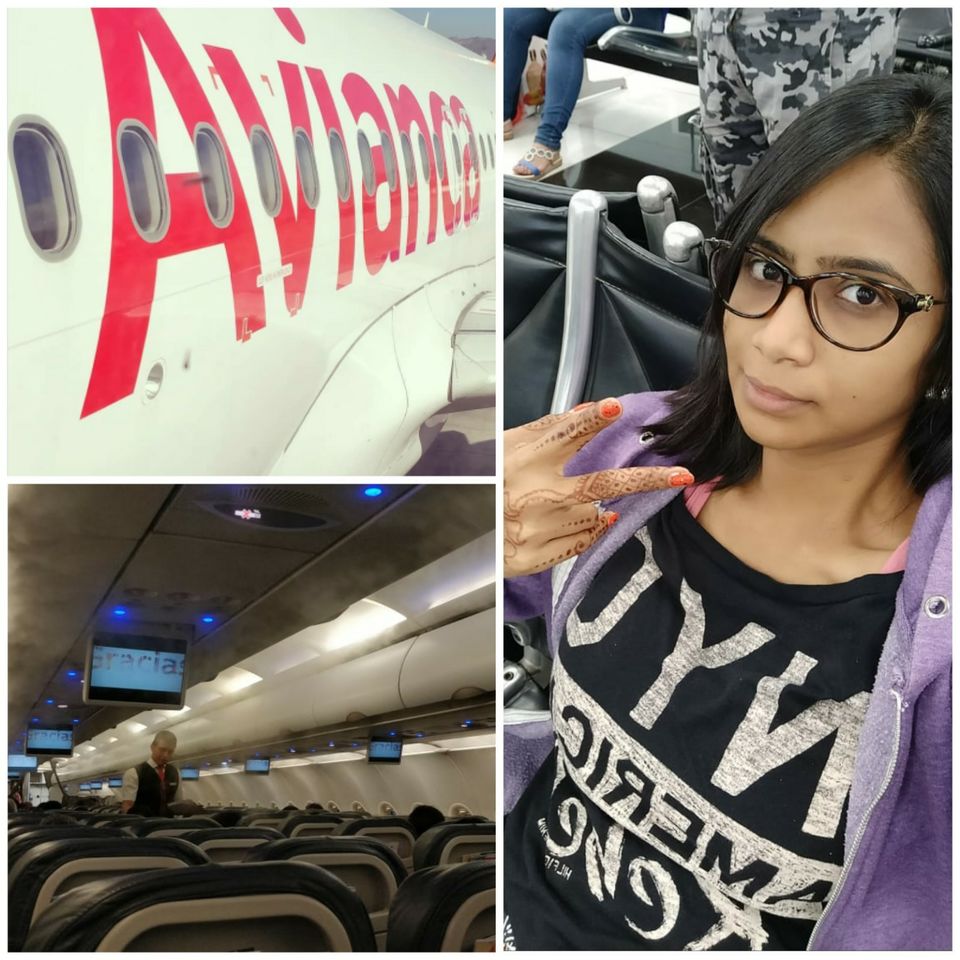 Reached Lima airport, I was waiting for my hotel driver to pick me up. I bought T-Mobile sim card from USA and the salesman who made me to pay for 70dollars for the sim card mentioning that I can use T-mobile network in Peru. But unfortunately as soon as I landed, my T-Mobile network is gone and I couldn't make calls or messages. Everyone was speaking Spanish and I wasn't able to find anyone who speaks English. Fortunately there was an English speaking person who noticed me that i'm lost and helped me out. He called to my hotel through his mobile phone and asked about my pick up service where they told him that I forgot to inform my arrival dates to arrange taxi service which is true, they told him that the hotel is 4km away from the airport. So that person arranged a taxi for me to my hotel and I paid 7Sol. After I reached, I connected to the wifi and asked which network will provide good data package and they suggested me to buy Claro Sim card which is having very good signal all over the place even in Machu Picchu hill. In my hotel no one understands English, thanks to Google Translator. My hotel is situated at main square of Cusco city which is closer to Plaza De Armas cathedral and its easy to access all the places. Went to Claro mobile store to pick up new sim card and it was just two street away from my hotel. All I needed was my passport copy to pick up the tourist sim card and I bought it for 35Sol. Then I roamed around the city and had my Peruvian traditional lunch at Chicha por Gaston Acurio. Evening I got a visitor from Exploorperu travel agent to my hotel and gave my oneday tour ticket to Machu Picchu and gave me an instructions how to reach there on my own.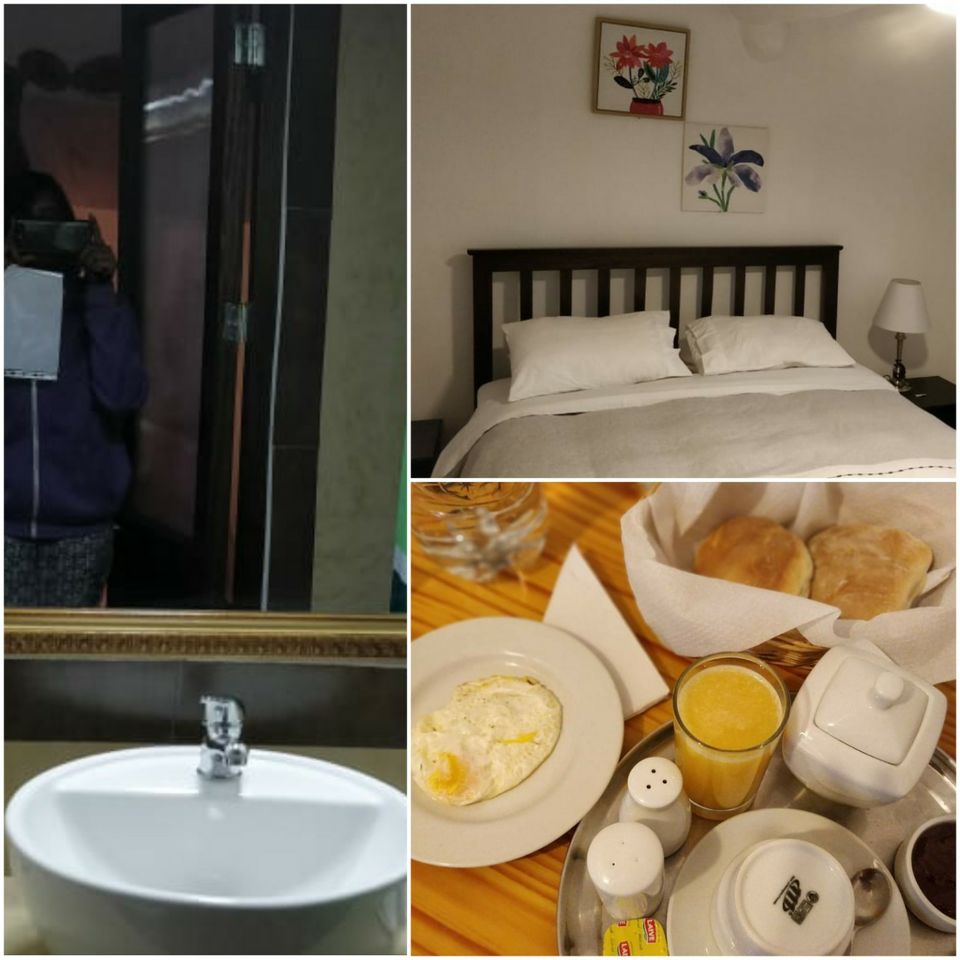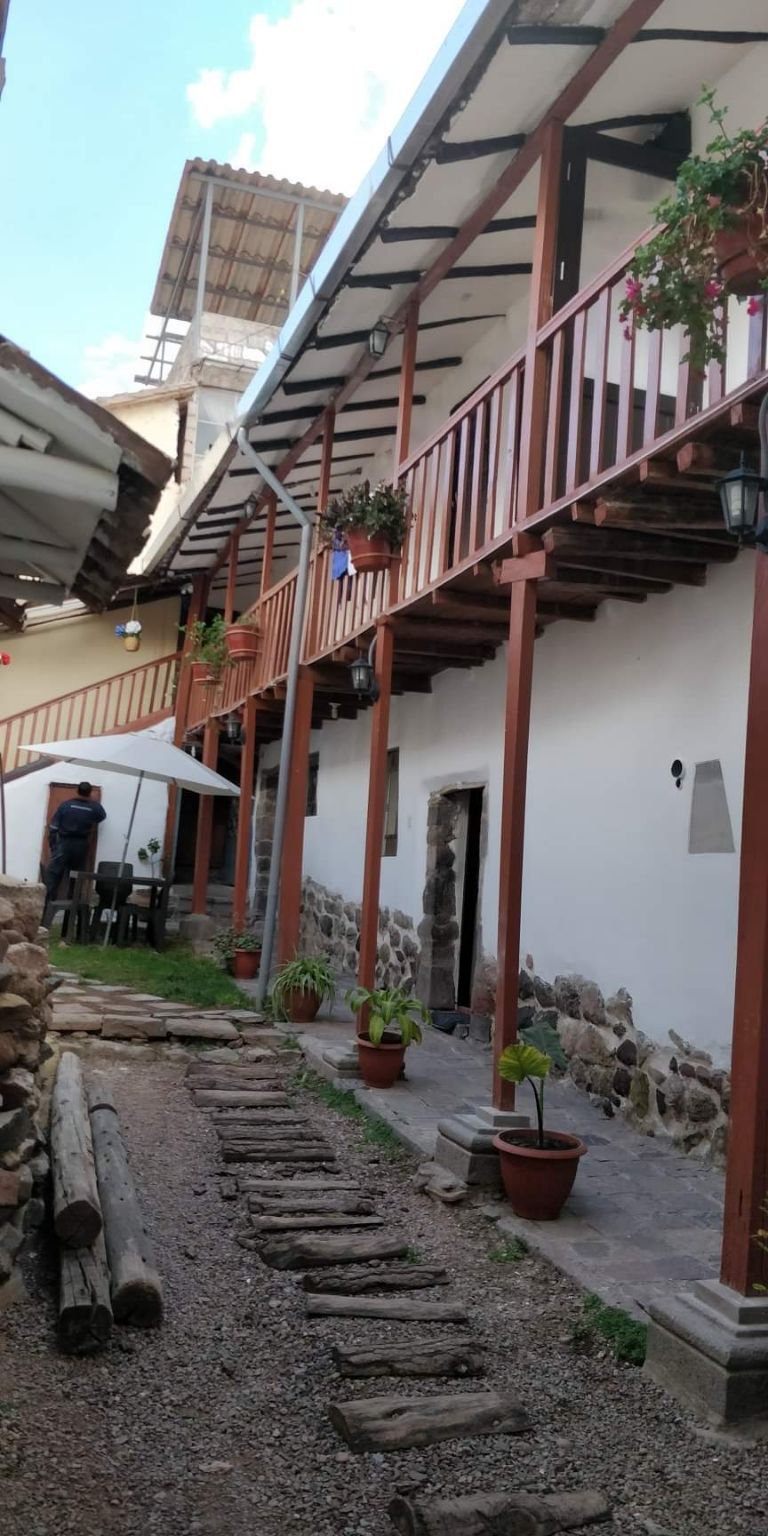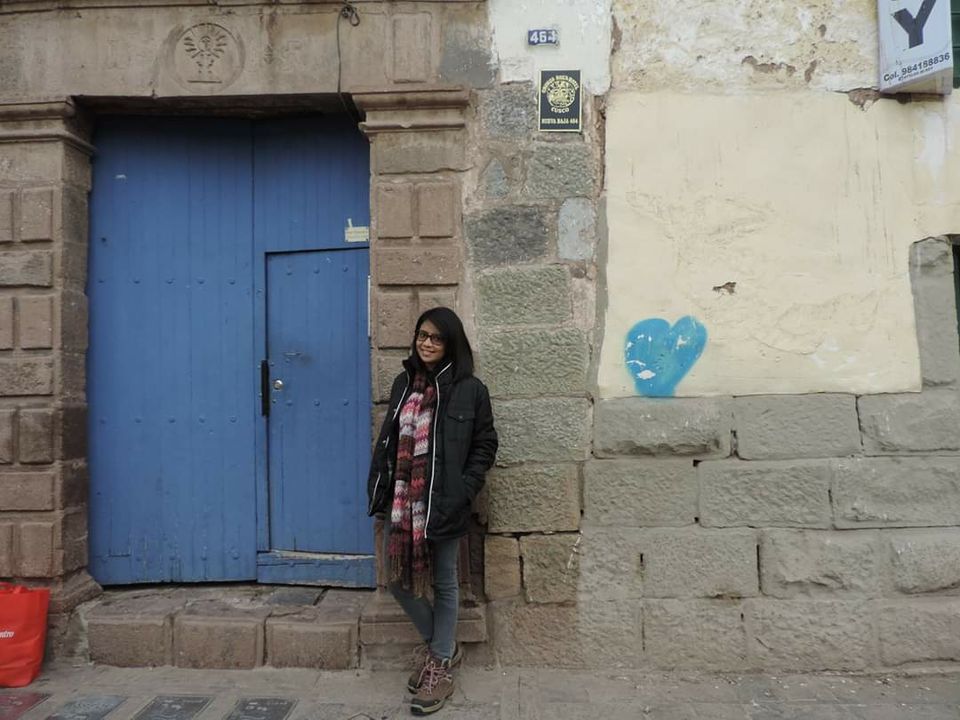 Today is my best day of my life because my childhood dream going to come true, I was so excited in the morning. I booked one day tour to Machu Picchu, I selected 360 Panaroma train compartment option along with Solo Traveler (Tour for 1 Person only) for around 339$ USD from www.exploorperu.com (now the tour package and cost has changed). I got a pick up cab from exploorperu agent at my hotel and dropped me at railway station. I got breakfast and Peruvian drink Pisco Sour included in my package during my 360 degree panaroma train compartment journey where I had wonderful view all the way to Aguas Calientes. Then I reached Aguas Calientes train station and I had bus ticket which was given by my agent the previous day, I went to the bus station, showed my prebooked ticket and got into a bus for 20minutes journey. Thank god I had prebooked bus ticket otherwise I would have stood in line for more than 1 hour. Finally I reached to Machu Picchu entrance and showed my original passport as well as I had hard copy of my passport for entering into the monument. Then I walked towards to Machu Picchu by Inca Empire and its totally feast for the eyes. Its a little crowded, but still I found a spot to sit alone and enjoyed the view. I was having green apple, all of sudden there was something behind me trying to snatch my apple and found out it was Llama which I never seen in my life. For a second I dint understand what animal is this, then there was a security who came and told me that I should not give any food to them. I replied to the security, this animal snatched my green apple from my hand and then I asked the security about this animal and he told me its Ilama. Then I googled it immediately, yes I had very good Claro network at top of the hill and got to know about the llama. Spent sometime with llama and roamed around on my own, took lots of photos and asked strangers to take photos of my me whoever was standing next to me. I got back to the bus and went to the Aguas Calientes train station which was crowded though. Did little bit of shopping, you need to bargain to get good price and also you will get same stuffs for more cheaper price in Cusco city that I found out later on. My return train was to Ollantaytambo railway station in early evening and I got pick up van from the railway station to Cusco. They dropped me at my hotel around 9pm.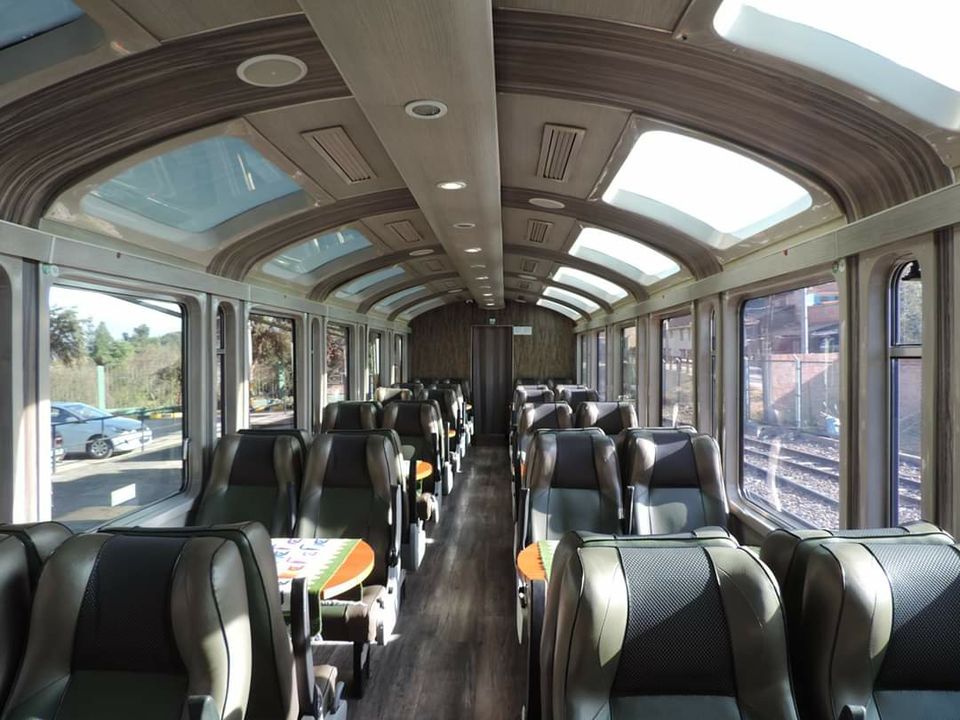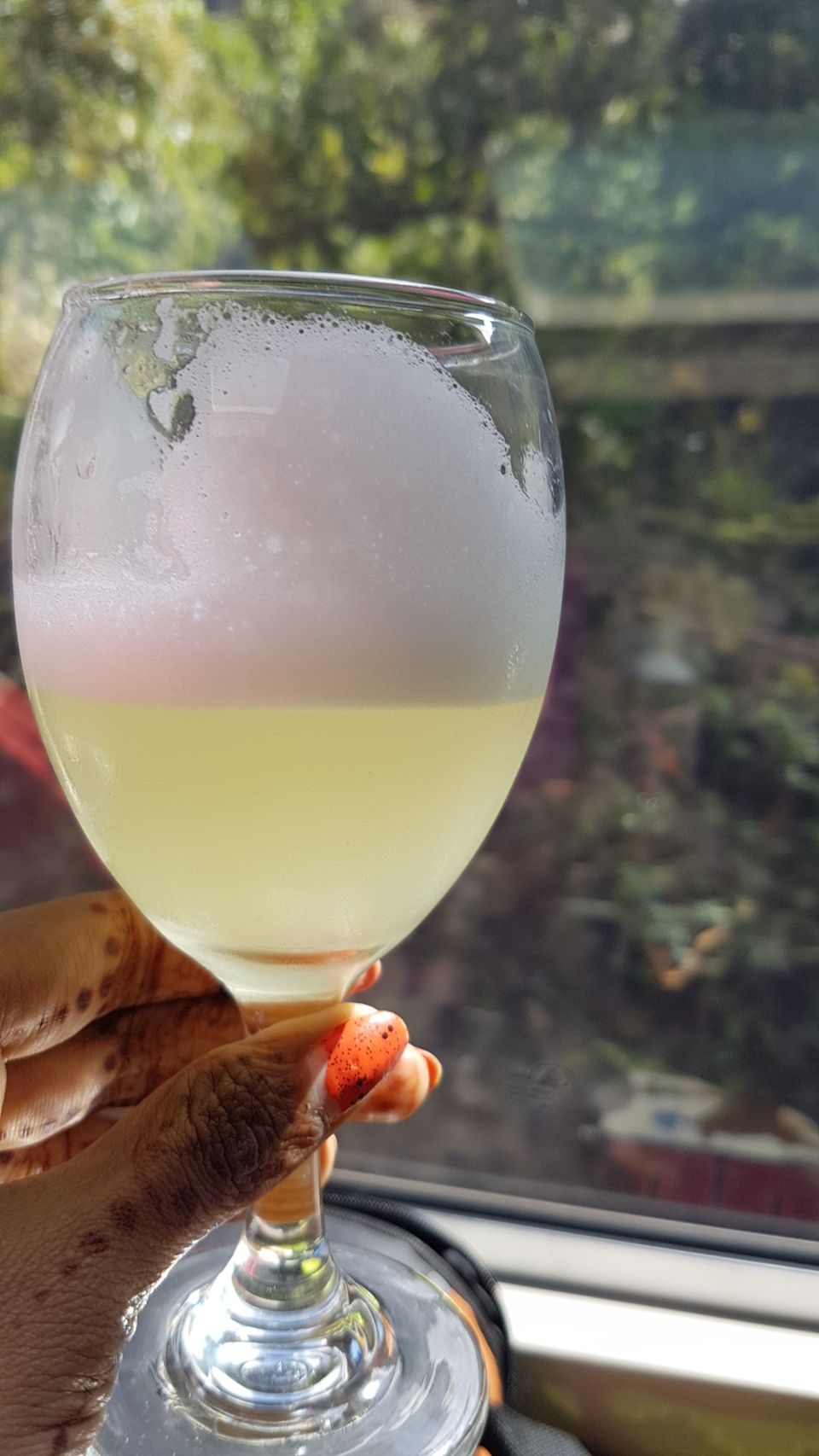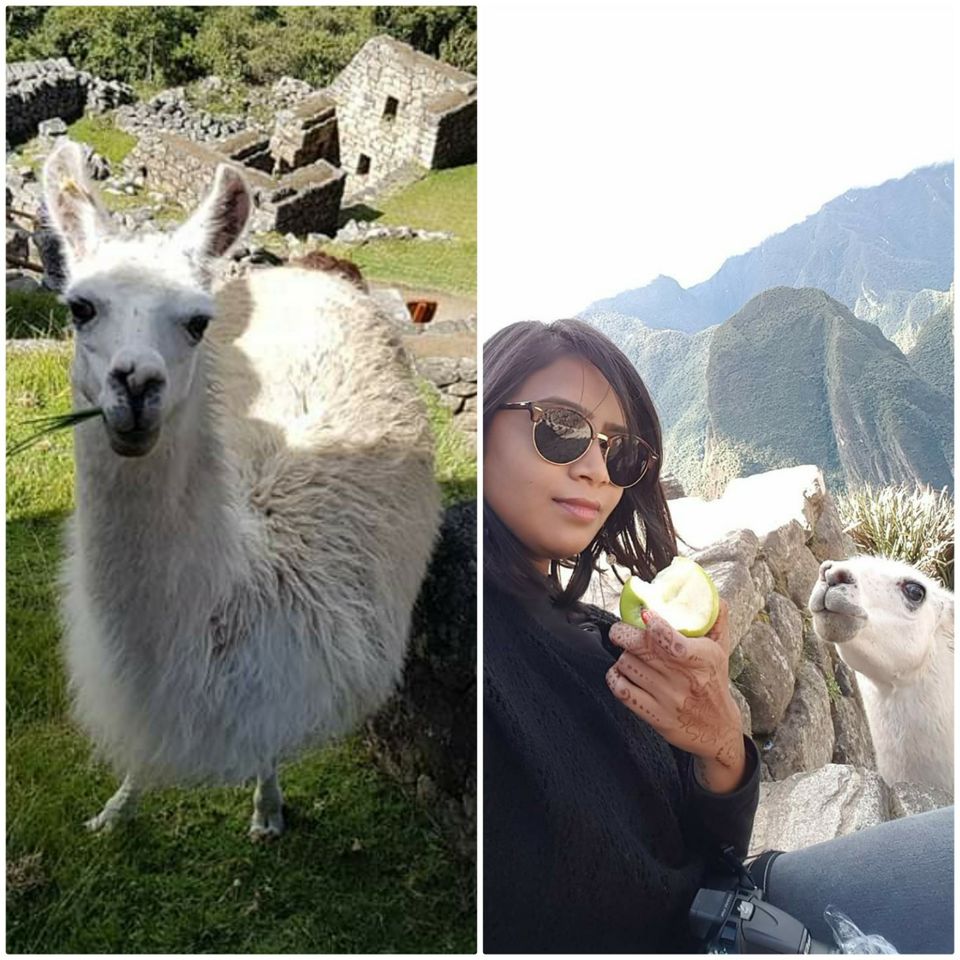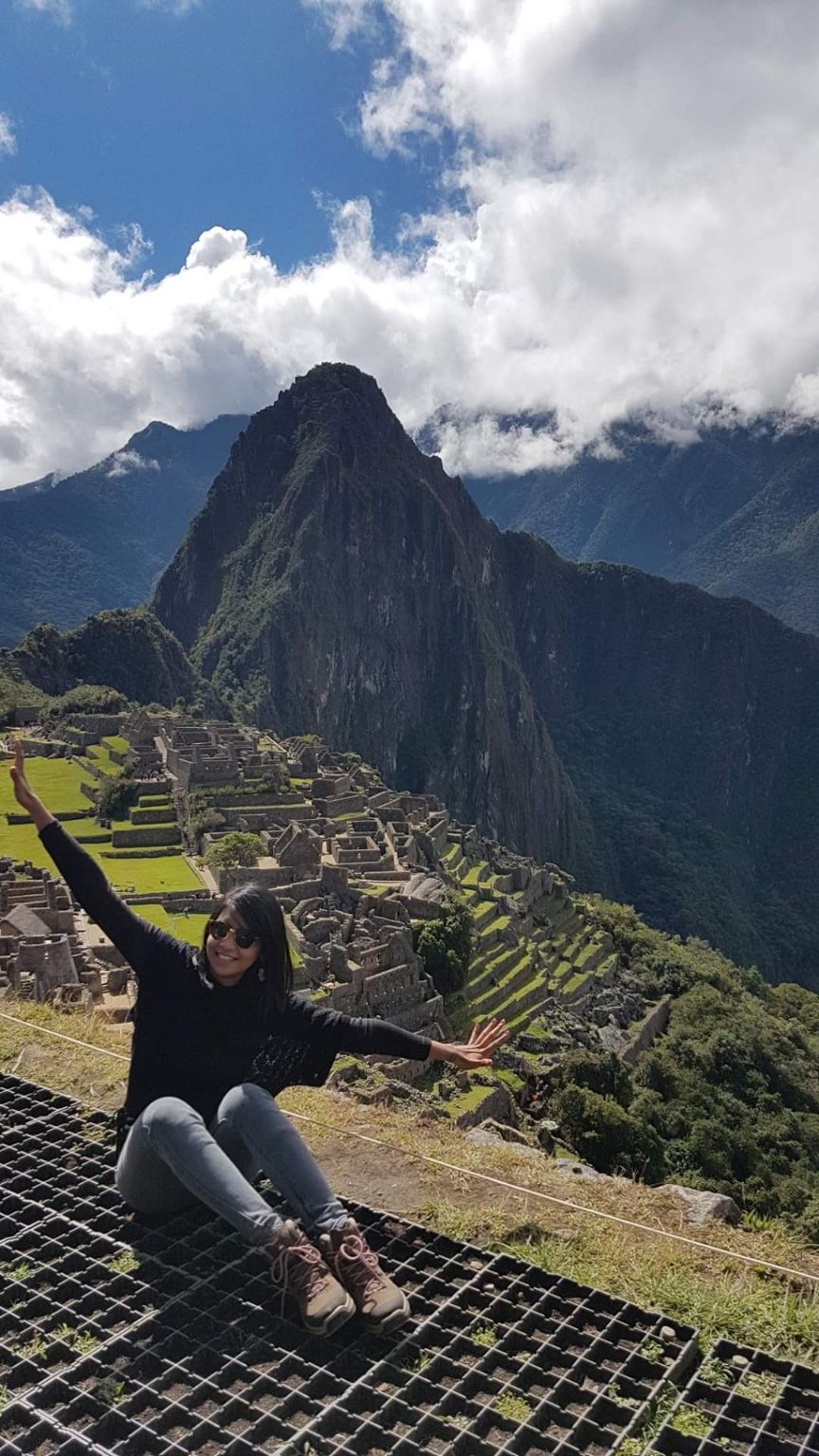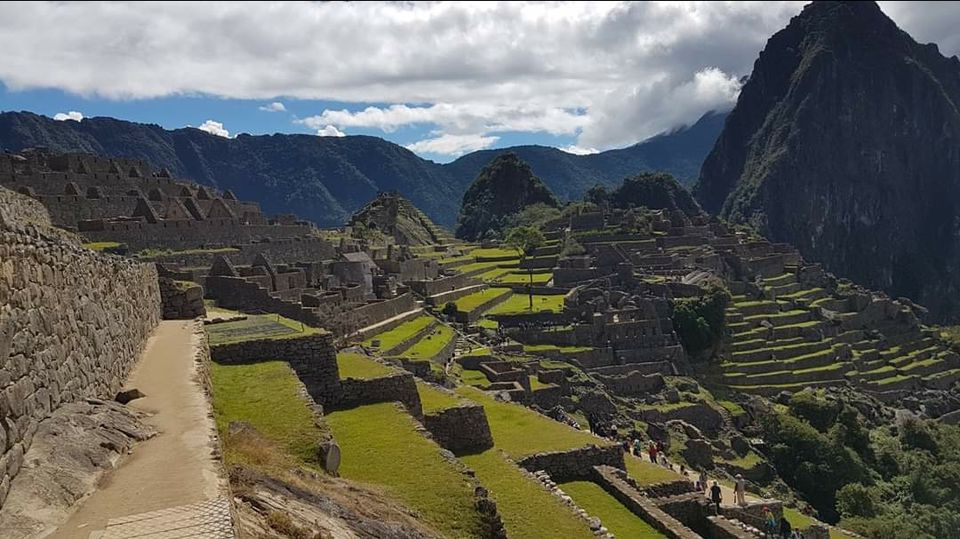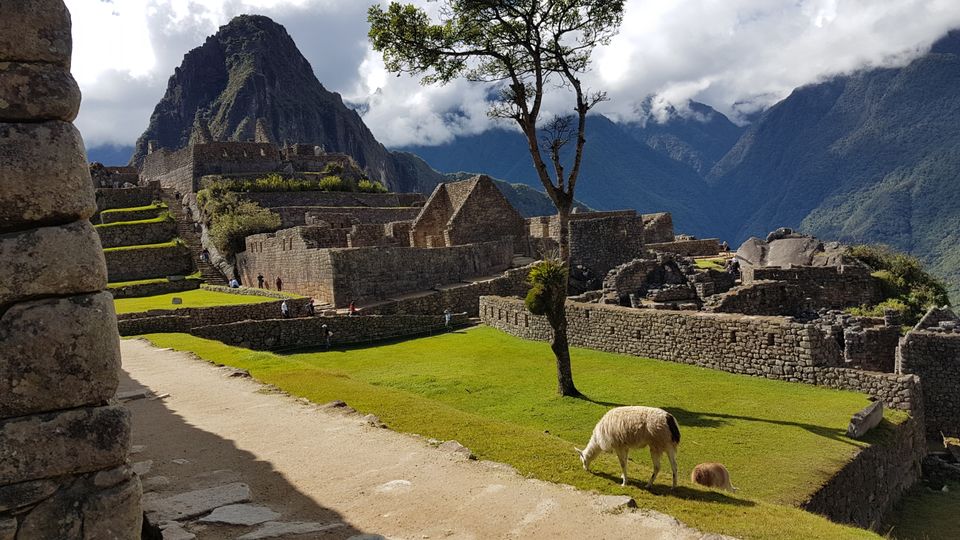 Today morning 4.30am I got a pick up from my hotel to Rainbow Mountain trek, I booked one day group tour from Cusco to Vinicunca Rainbow Mountain and Red Valley Terk, through www.exploorperu.com for 145$ USD including peruvian traditional breakfast and lunch which I really loved it. We reached on top of the rainbow mountain after 3hours of travel from Cusco by mini van, our English speaking tour guide explained about the rainbow mountain during our journey. Then I hiked 2hours through the red valley to see more Ausangate mountain and I saw so many alpacas. Then I decided to climb down on my own and I ended up finding an awesome spot to sit alone and enjoy the red valley mountain view along with my snacks which I carried in my bag pack. Then we reached to cusco around 4pm.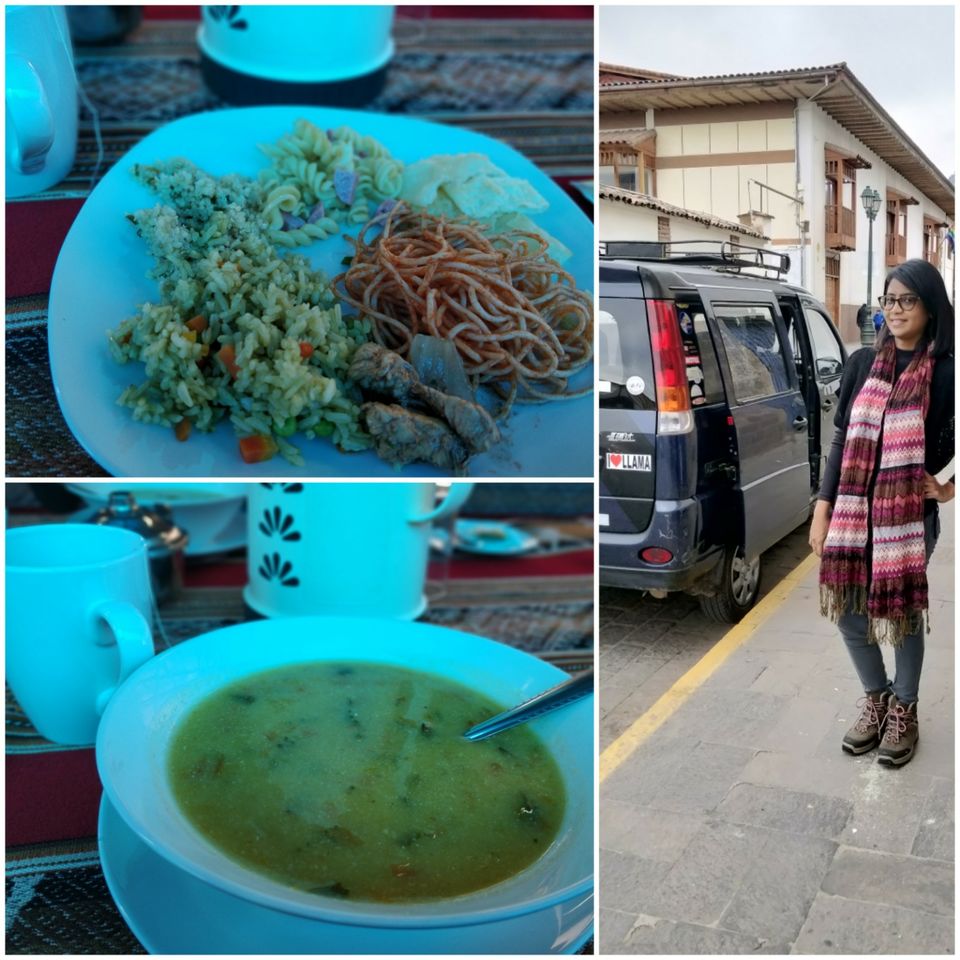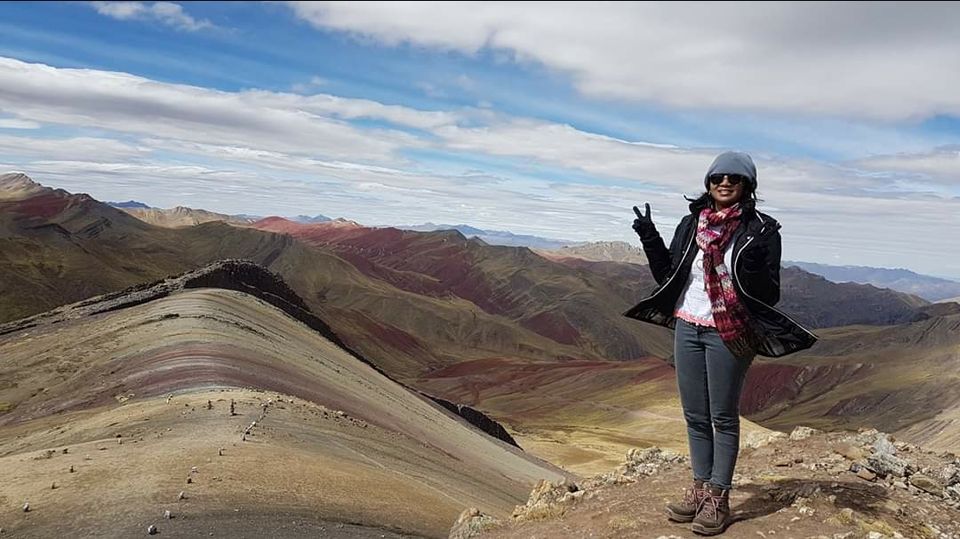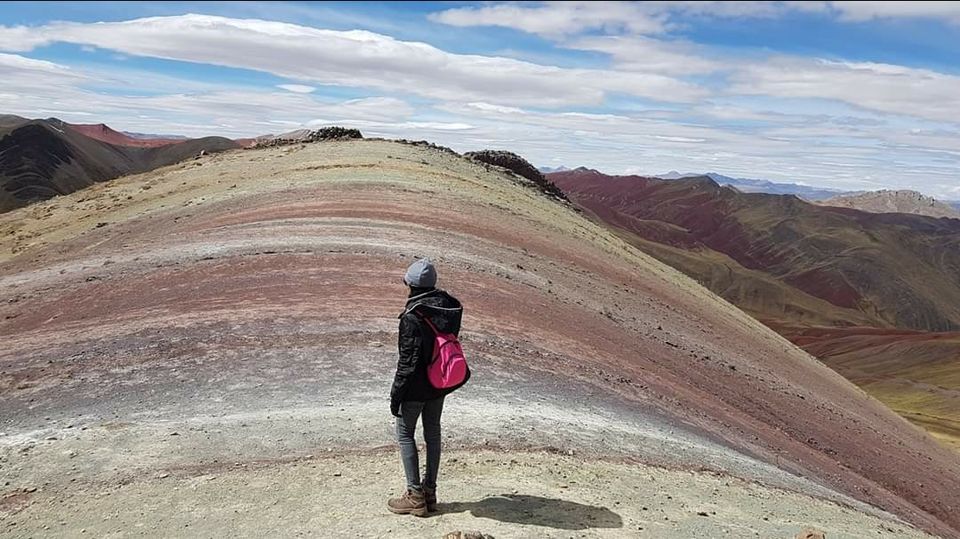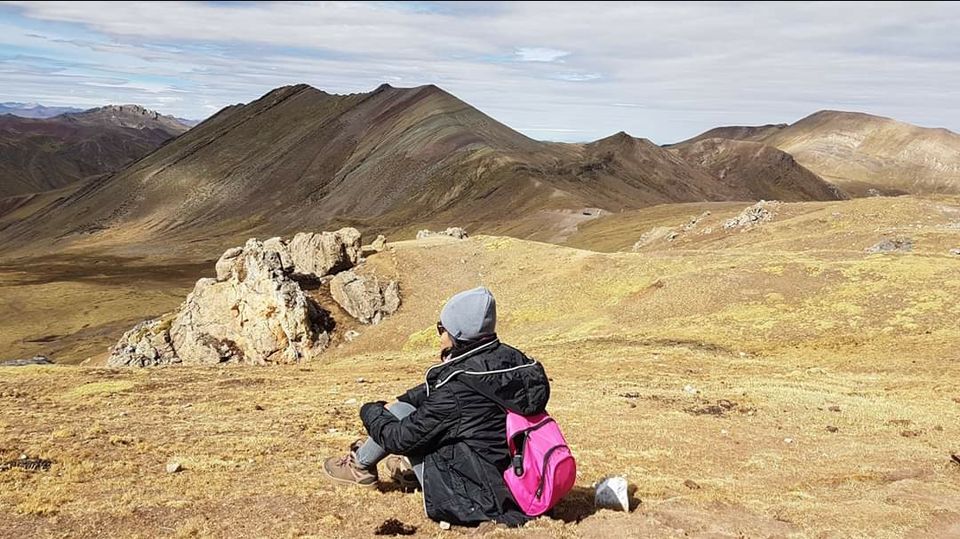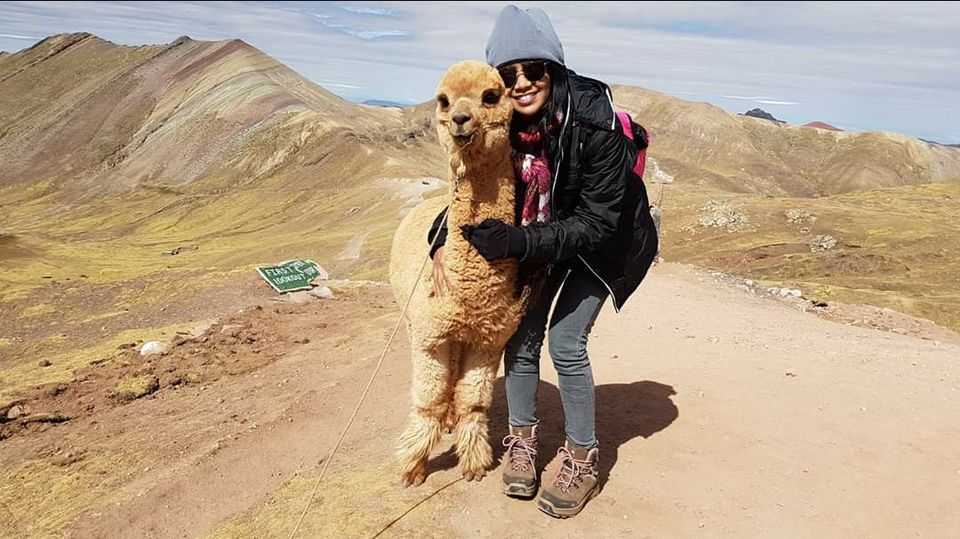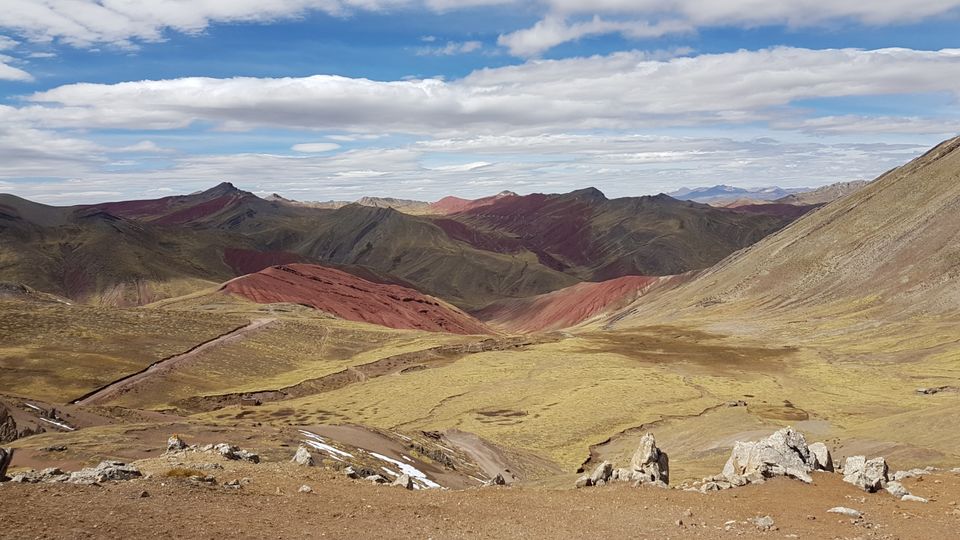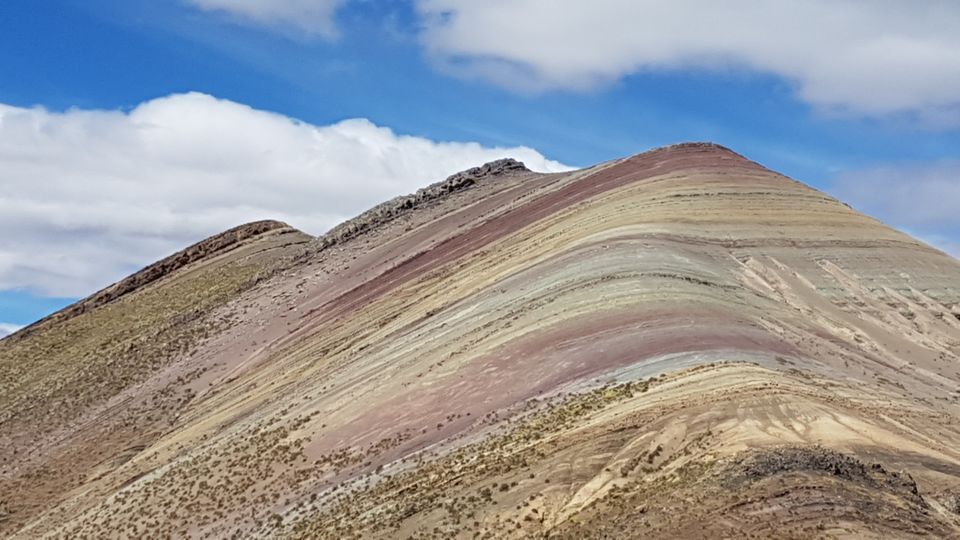 Today morning 9am I got a pick up van from my hotel to Scared Valley Tour, I booked one day group tour to Scared Valley from Cusco through www.exploorperu.com for 79$ USD. Our first stop was at chinchero where I visited an ancient church and also saw few famers who was cleaning the potatoes which I wasn't quite sure about it. Because my tour guide was not able to speak in English properly, but she was explaining in Spanish very well. Second stop was Moray, yes I saw this place before in my windows laptop screensaver and I got excited to see this in real. Third Stop was Maras, its a huge salt mine and you need a sunglasses to see the beauty. Fourth Stop was Ollantaytambo, you need lots of energy to climb up to visit the sun temple. I struggled a bit to climb up, but dint give up because I saw so many elderly people who were eagerly climbing up to see the sun temple. Fifth stop was Pisac, by the time we reached there I was so exhausted to even enjoy the big farming land of Inca. As usual I found a awesome spot to sit alone and enjoyed Pisac town view along with my snacks. End of our trip they took us to silver jewelry making shop and showed us how they make jewelry with stones in Inca style and it was quite expensive though. Then we got back to Cusco around 9pm and they dropped me at the Cusco square. It was a long day, 5 places at one day which was so exhausting and challenging too. But I enjoyed the view, Inca stories, Inca farming techniques in Hill region and the nature.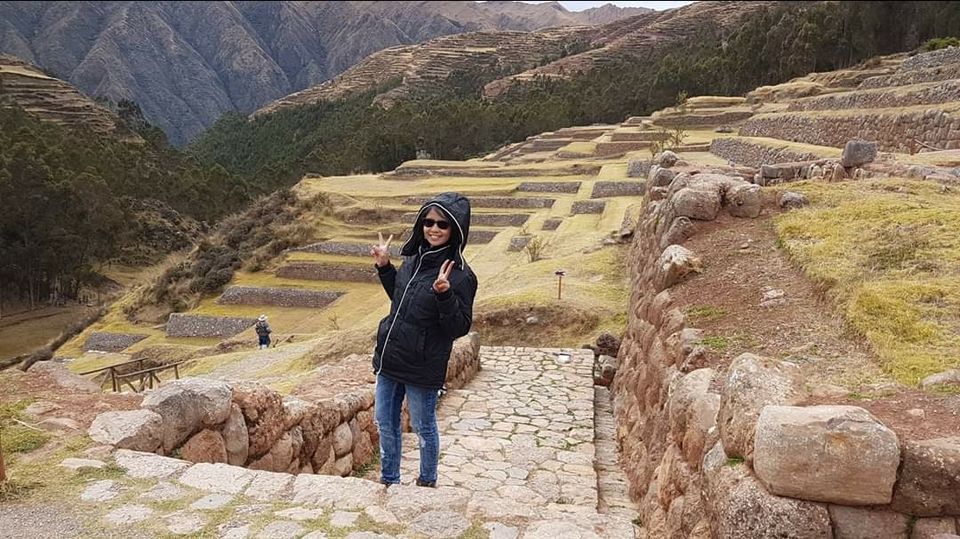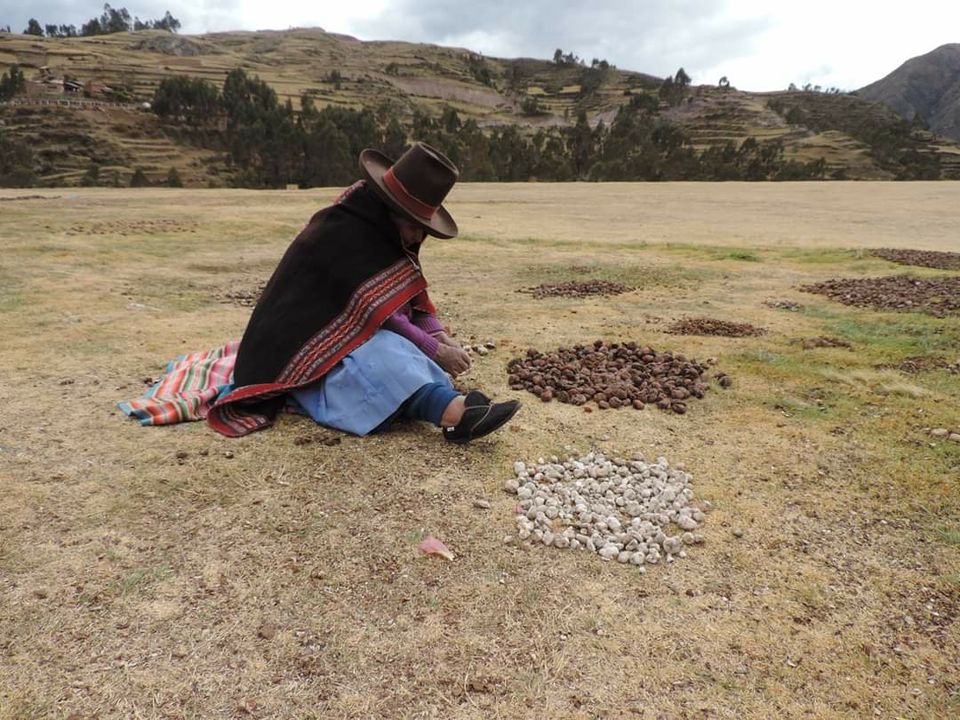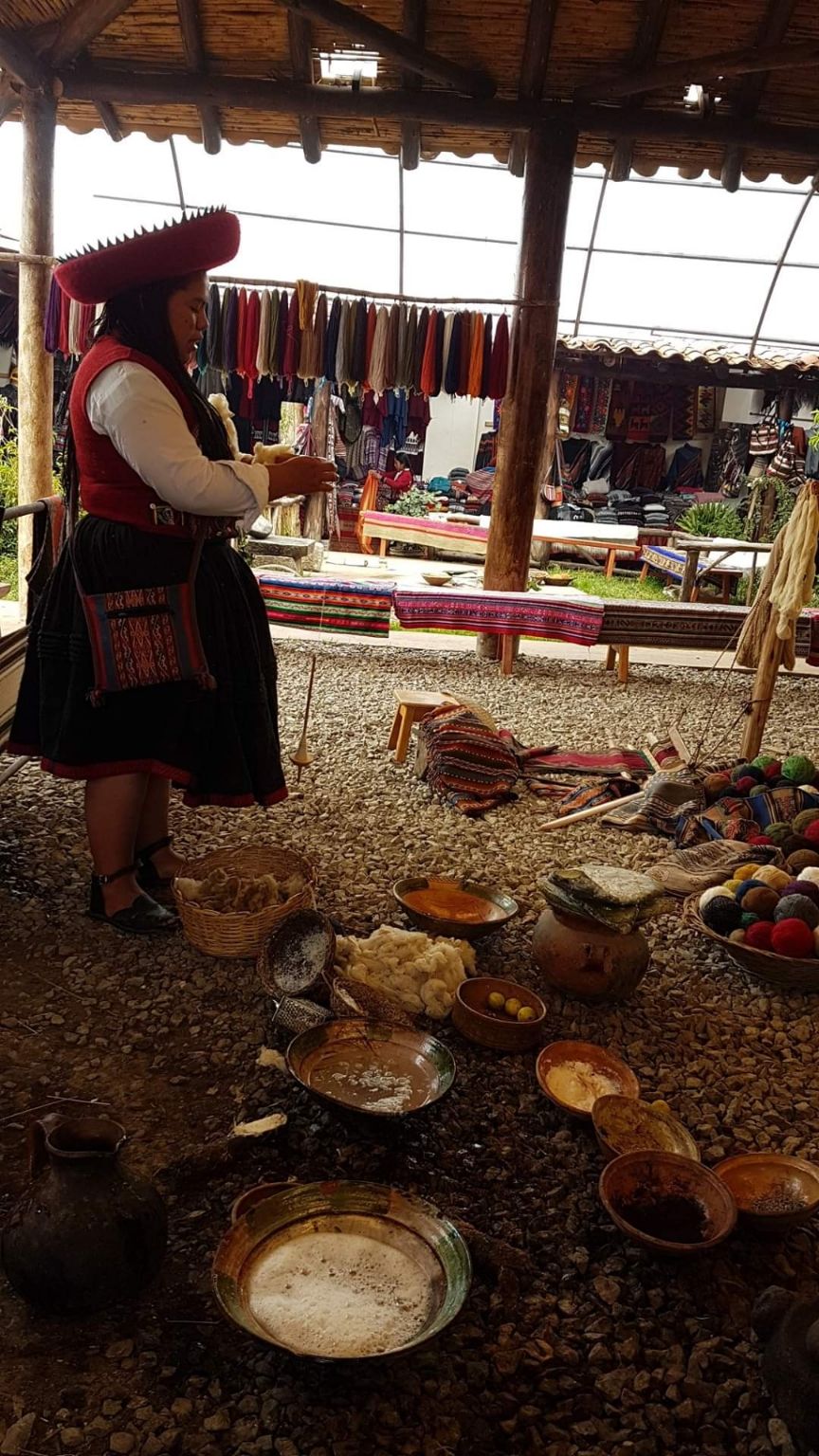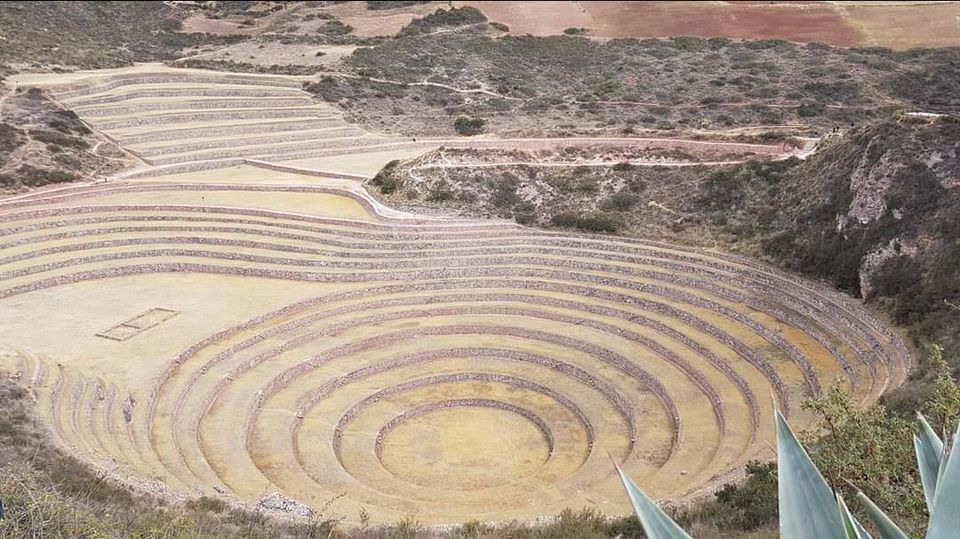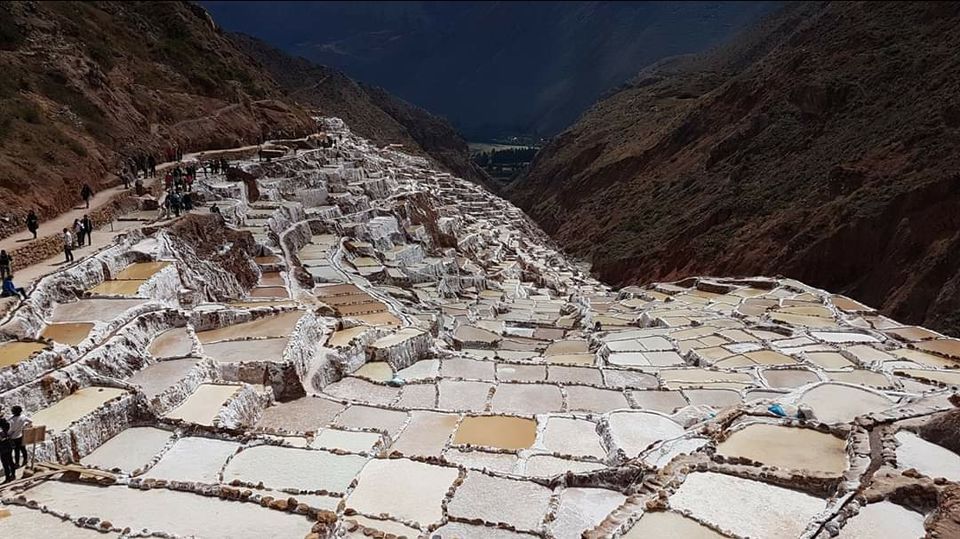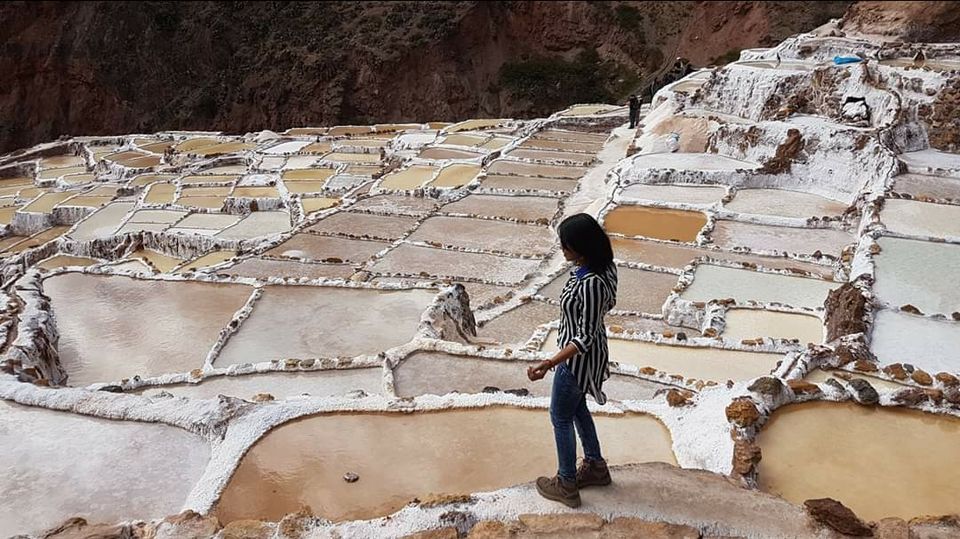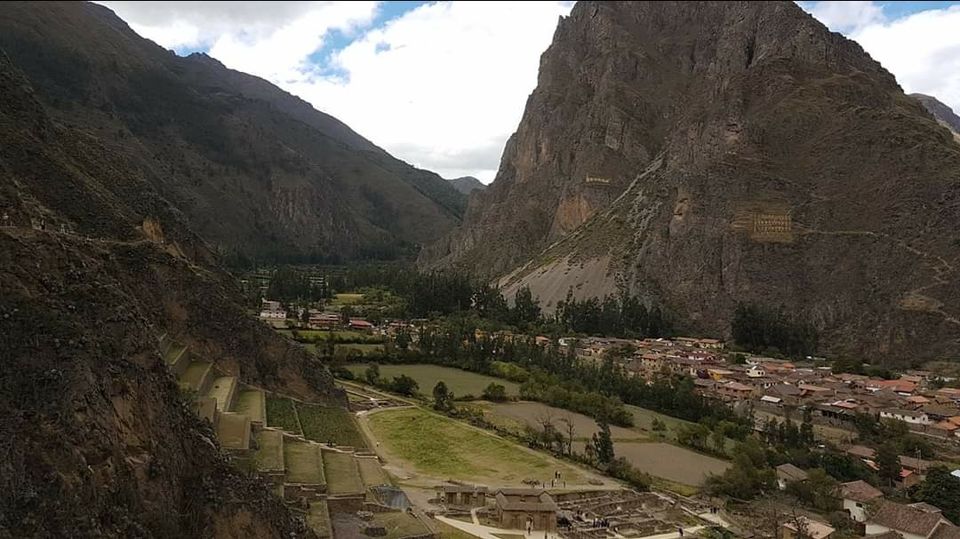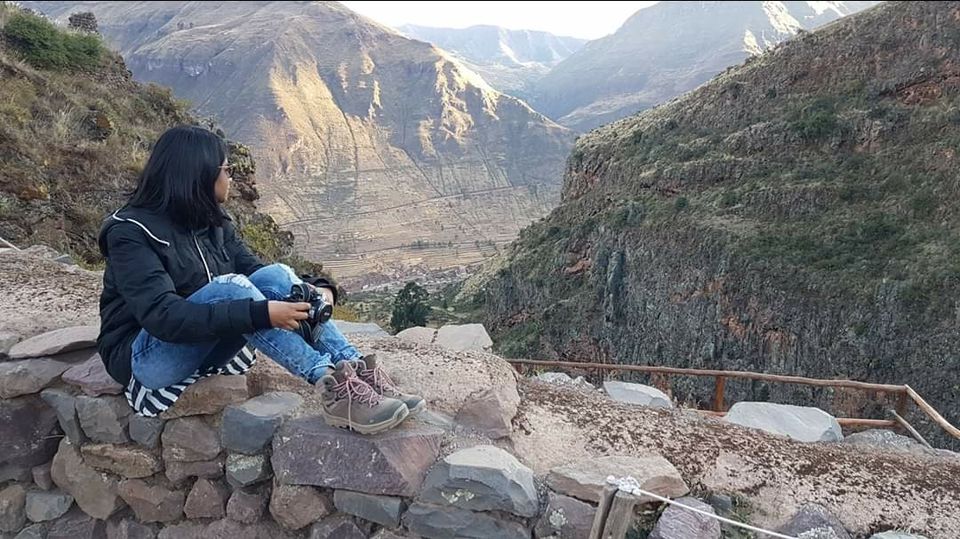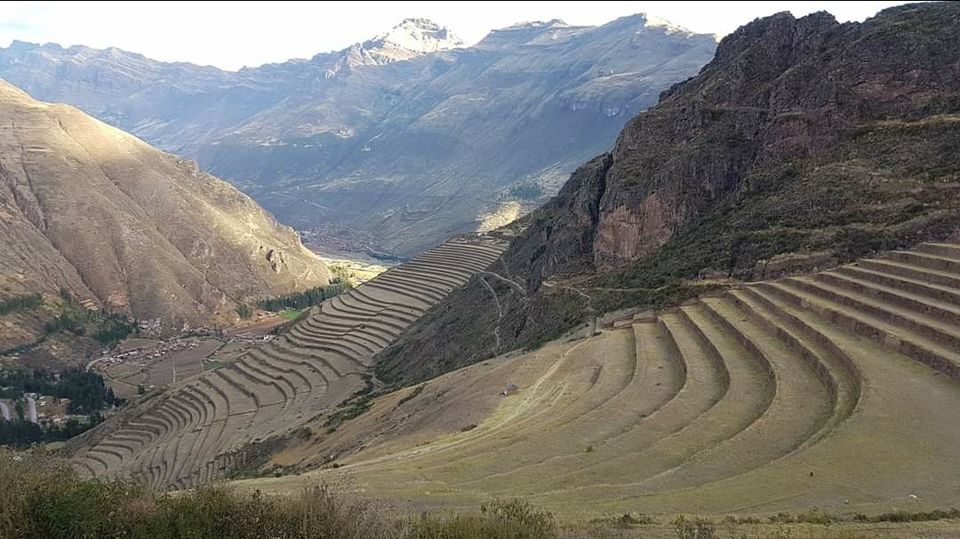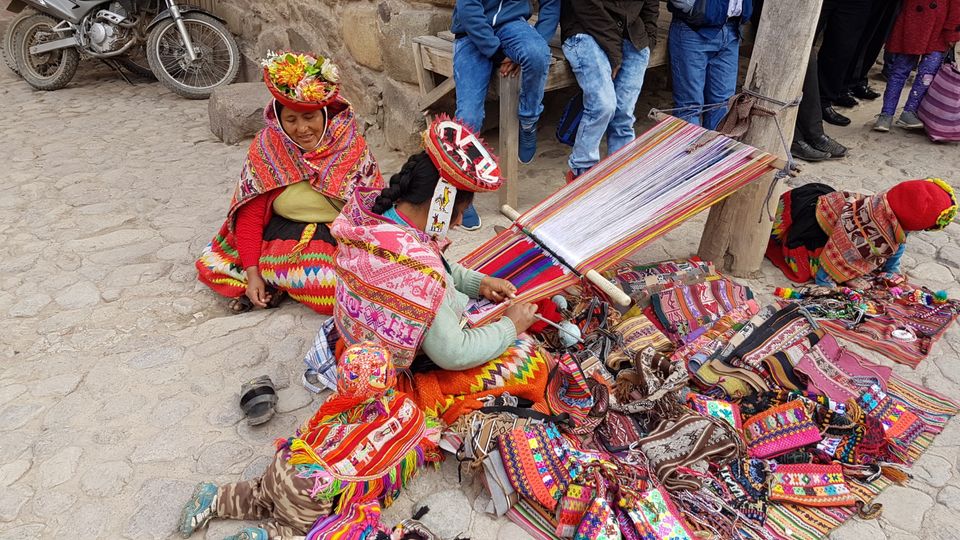 Today I took a break and I decided to get up late in the morning, then roam around the Cusco City. I walked down to the main square of the cusco and visited plaza da armas of cusco cathedral. Then I roamed around the cusco market and bought some souvenirs for better price with my bargaining skills. Most of the shops were having everything you want, so I bought all the souvenirs I wanted at one shop where they gave me a better price even for silver jewelry I picked. Try to buy snacks and foods from local shops or local people who sells on the street, because that is the actual Peruvian food you can taste and enjoy. It wont cost you more than 1sol whatever you buy from the street shops.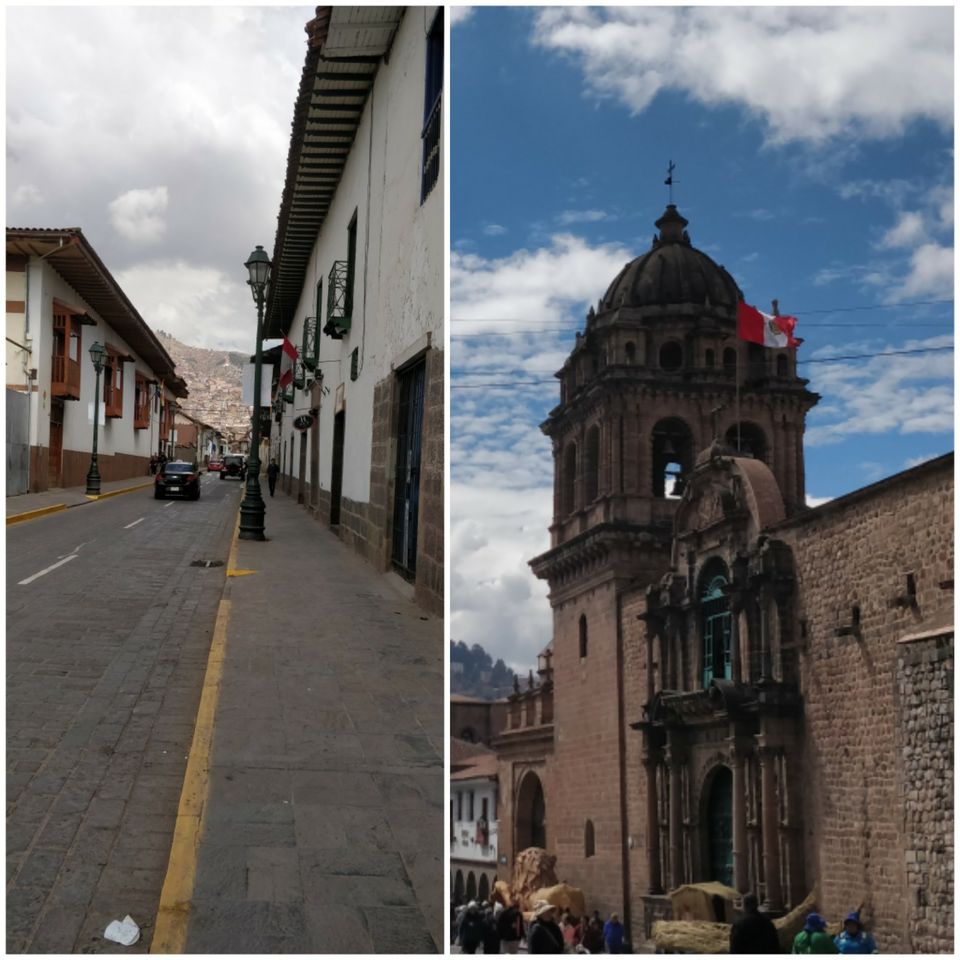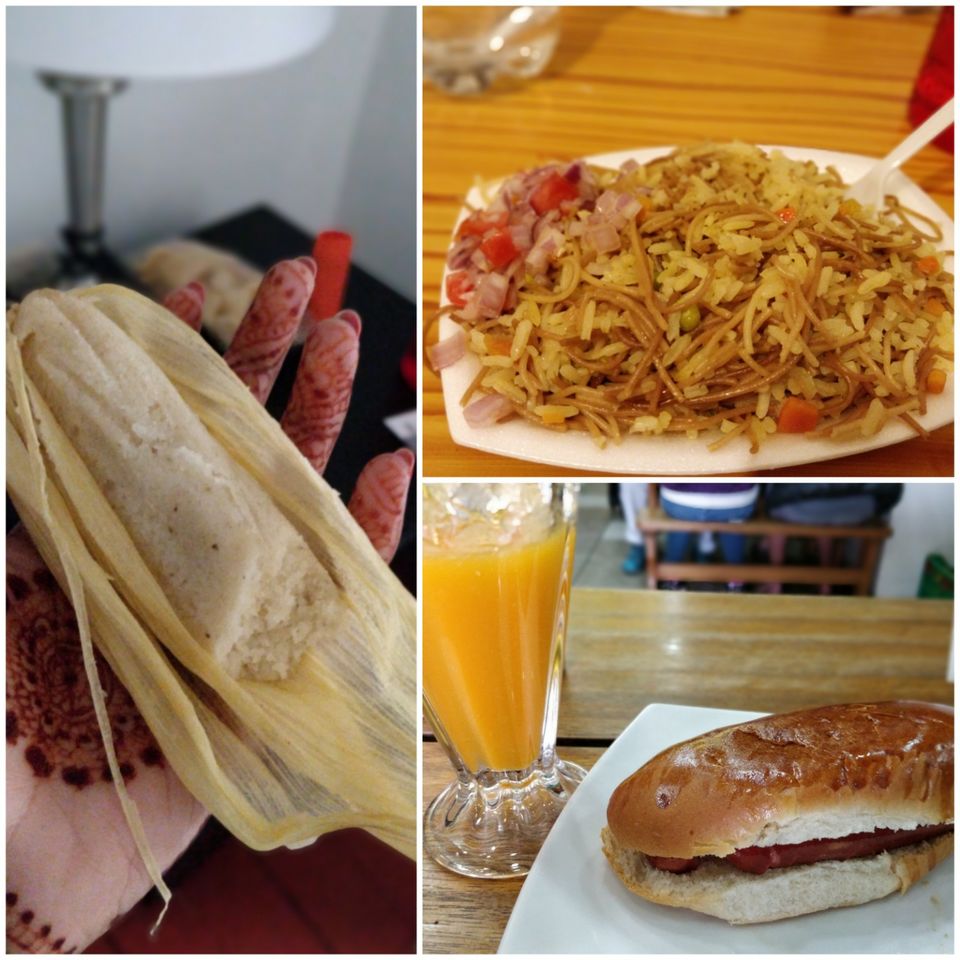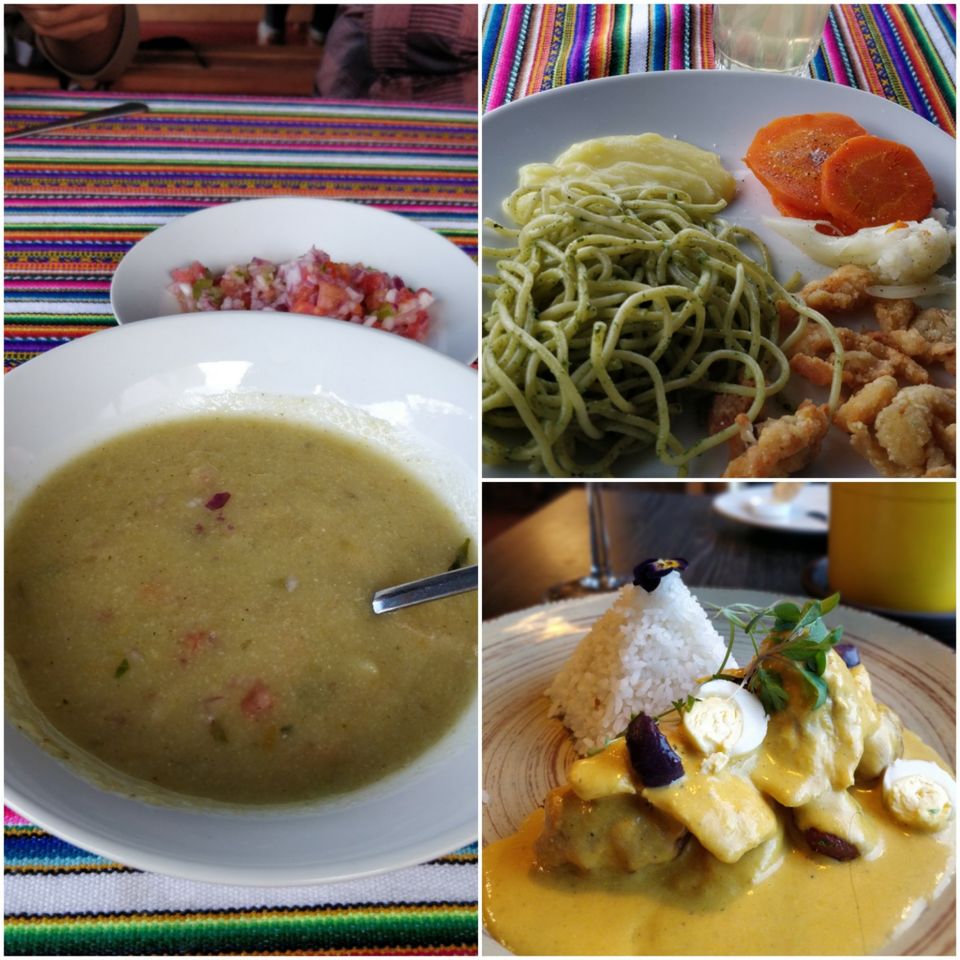 Today its one hell of trekking I ever had in my life. I booked one day Trekking Tour to Humantay Lake (4200m) through www.exploorperu.com for 99$ USD for group tour, but unfortunately group tour wasn't available so I ended up having private tour and paid 50$ USD extra since I don't want to cancel my trip. I got a pick cab at 4am along with the English speaking tour guide and his English was damn good. We travelled 3 hours to reach the trekking spot, in between they stopped for a breakfast which is included. Then myself and my tour guide started walking towards the valley and we reached start of the mountain trekking point, there was horse ride available where it will take you to half of the mountain and other half you need to trek to reach the humantay lake. I paid 90sol for the horse ride to reach half mountain because I was too tired to climb up because of my continuous travel and walking for last 6days. But I will never forget the horse ride because it was like life and death ride, it was full of big stones and hurdles which was scary. But those horses were trained well and was extra careful too, most of the time I closed my eyes so that I don't get panicked and get my horse panicked too. Then luckily I reached half of the mountain and started walking towards the other half, my tour guide took me to the shortcuts so that we can reach fast. But that shortcuts were quite challenging where we need to walk on steep way with full of stones. Finally I reached the Humantay Lake and the lake was amazing and the view was mind-blowing. Then my tour guide told me that there was a spot where I can take awesome photos and he made me to climb up the tiny mountain near by just for the photos. It was kind of risking my life to climb on that rock alone for one picture of mine. Then we stayed there for one hour and enjoyed the wind along with the view. We started climbing down which was quite painful for me, I was literally praying to god that im done and I want to go back home safely without falling down or hurting myself. Finally we reached the parking lot and got into the car, I was so exhausted and slept in the car for 3hrs. In between they stopped for a lunch around 2pm and gave me little strength to get back on my feet. We reached at my hotel around 4.30pm. Evening I went out had my dinner and enjoyed my last day at Peru.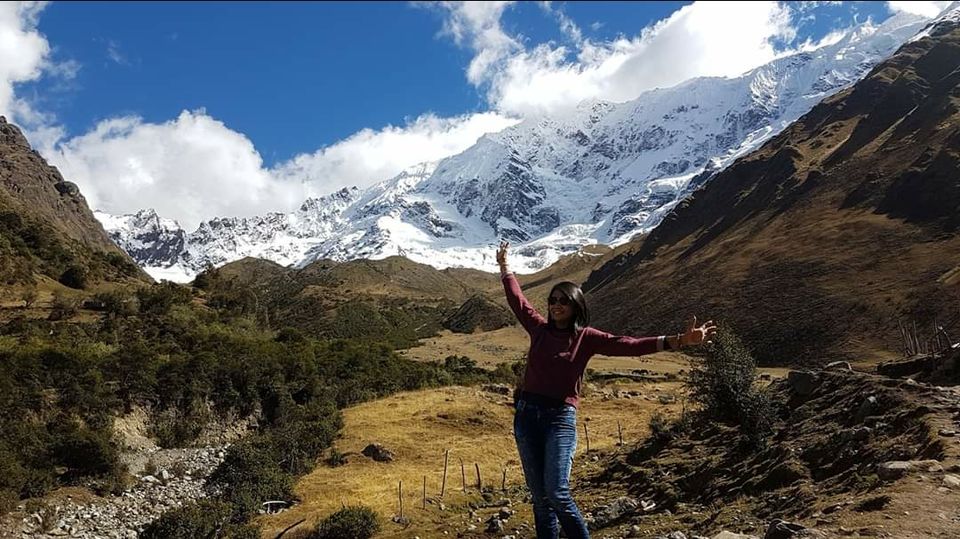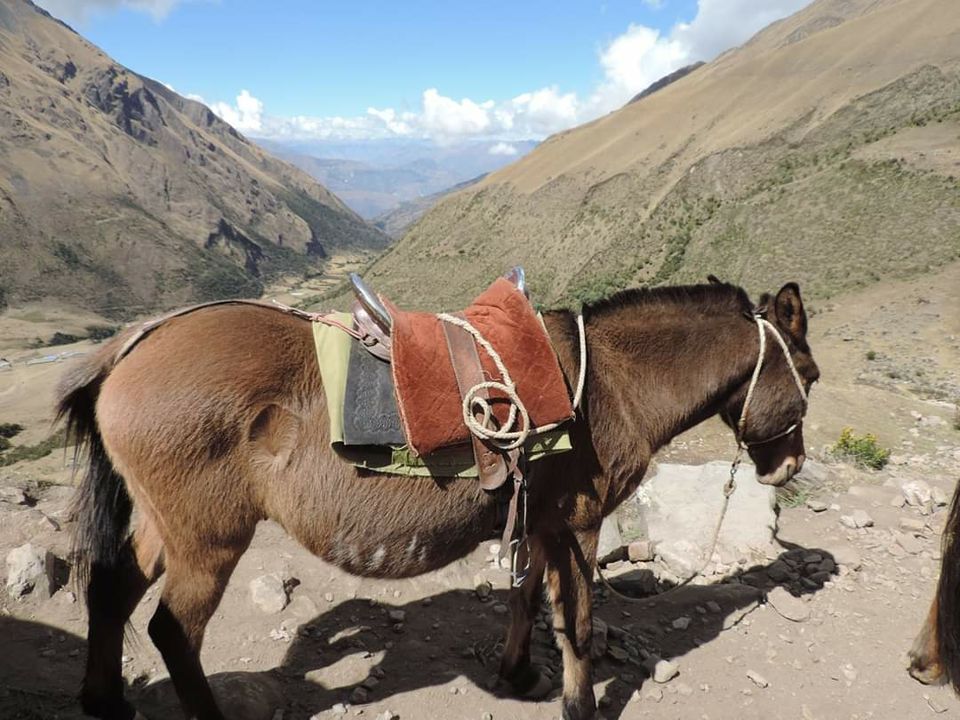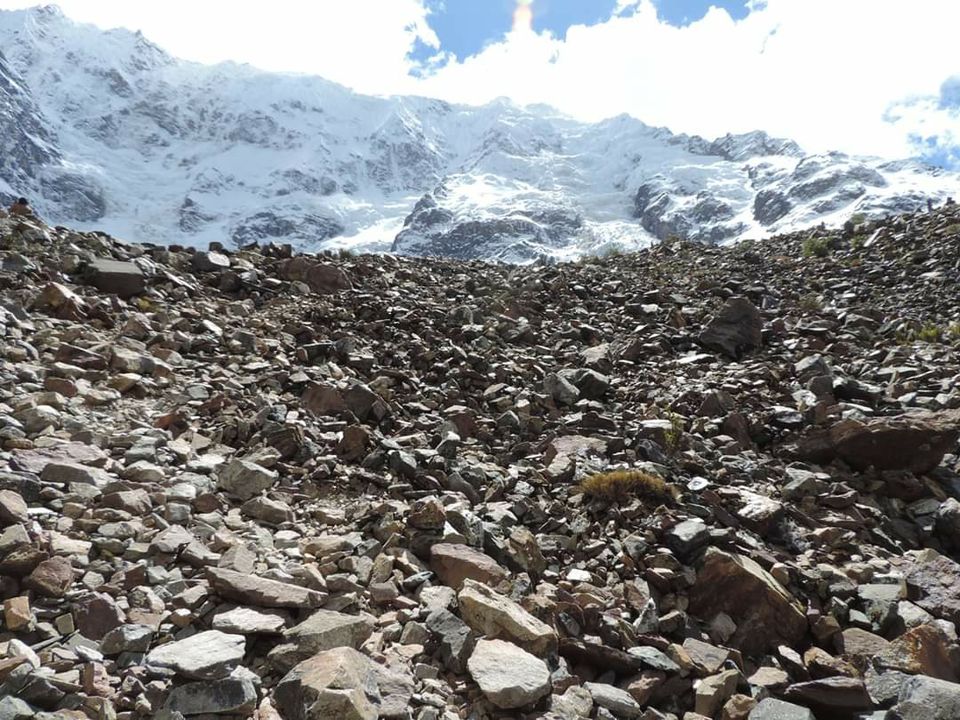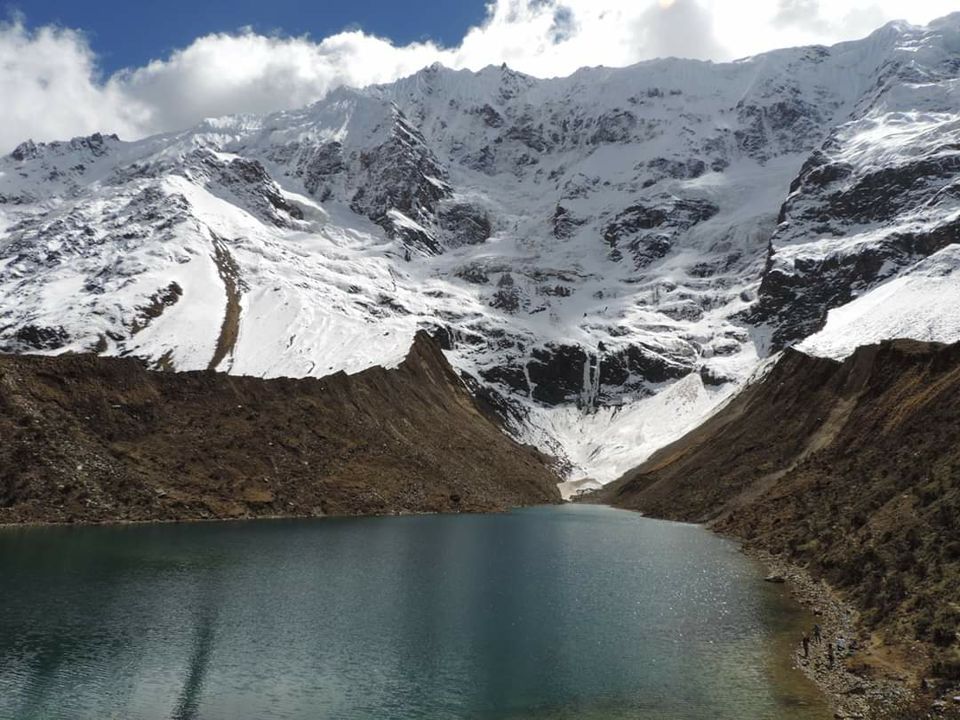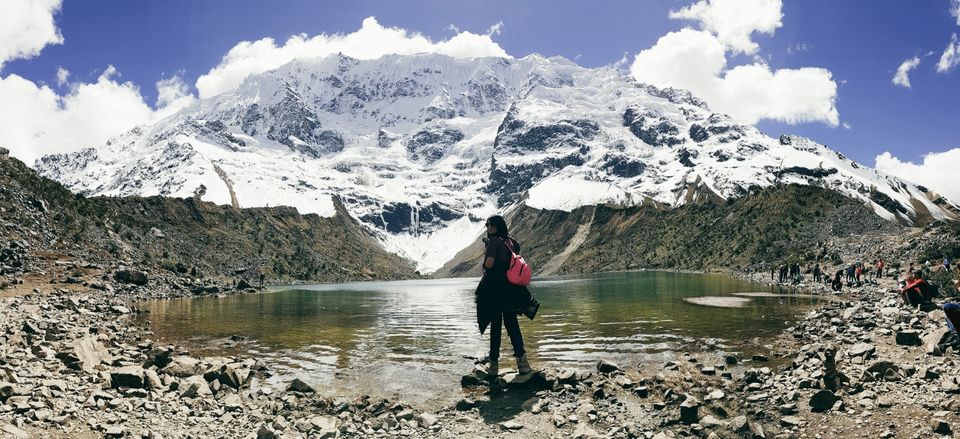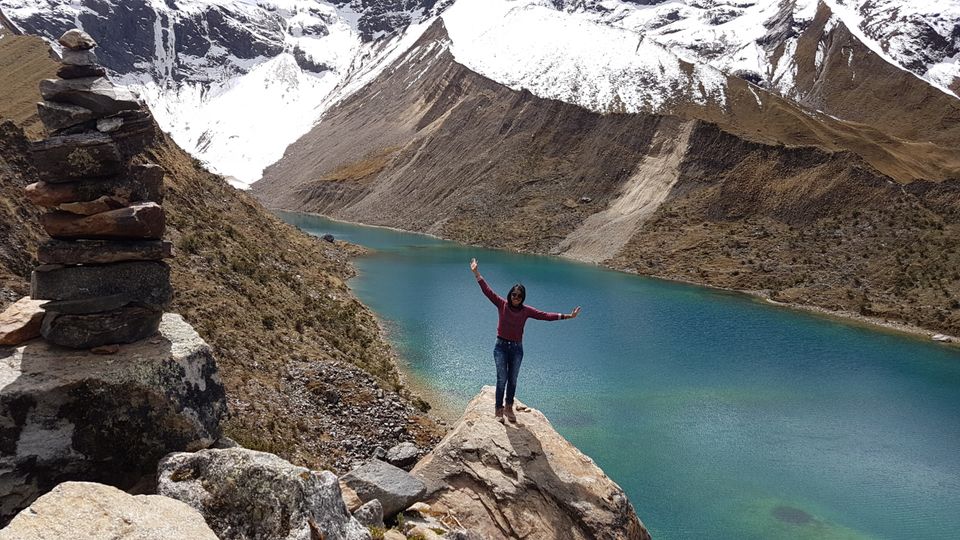 Today morning I had flight to Newark and had two stops. One at lima for 3hours and the other stop at Medellin, Colombia for 14hours layover because my flight got delayed. My layover at Medellin airport was supposed to be 9hours, but I had long layover due to flight delay. The worst part, in Medellin airport was completely empty and I saw only 3 to 4 people were walking around the airport, anyway thanks to Netflix and Prime i could kill my time. Reached Newark airport next day evening, according to my plan I suppose to take rest for two days in USA after my peru trip, due to my flight delay, I had one day only to rest in USA. Day after I took long flight from Newark to Mumbai without any stops and also I had flight delay for 4hours before I took flight to India. After I reached mumbai airport that my connecting flight to Chennai is gone already and Air India gave me another flight ticket to chennai for next day and also they booked a hotel to stay which was very average.
Basically I was flying and staying in airport continuously for almost 4days and constant feeling of flying was still there for a week after I reached to Chennai. I truly appreciate the pilots and air hostesses who keep flying continuously.
My Expenses from India to Peru (Im not mentioning my USA trip and sightseeing expenses here)
Flight from Chennai to Newark, USA both ways (Air India) - Rs.65000
Flight from Newark to Cusco, Peru both ways (Avianca Airline) - Rs.48000
Hotel At Cusco for 7 Days - 185$ USD (Rs.13000)
Sightseeing (www.exploorperu.com) - 339$ + 149$ + 79$ + 150$ = 713$ USD (Rs.50000)
Food, Shopping and Extra Expenses - Rs.24000 (USD 338$)
Total - Rs.2,00,000 (USD 2820$)