Tiny and tucked into the base of Caucasus Mountains, very few people know about or have Armenia on their bucket list! Well, it's a mystical ancient land, and a country unexplored by the crowds of mass tourism. If you're looking to seal the deal – Armenia is extremely economical, making it a perfect destination for backpackers and budget travellers.
Why travel?
Breathtaking views and Mystic Nature: A land of fascination, with awe-inspiring unexplored nature, different climate zones, you can enjoy a different topography! Everywhere you go, you'll witness breathtaking views, mystical sunsets, and bright sunrises.
Local cuisine and delights: Armenian cuisine is an apt example of how history influences the culinary traditions of a particular country. Some specialties that are bound to give you an unforgettable impression about Armenia are apricots, stuffed grapeleaves (tolma), lamb stews, and Lavash (a traditional flatbread).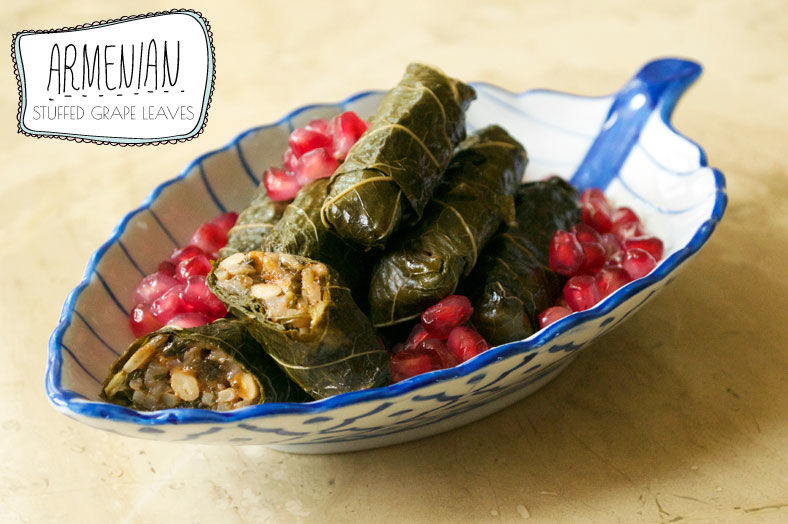 Taste Armenian Brandy and Wine: Armenia has a very ancient history of making wine. Armenian pomegranate wine and Armenian cognac, in particular, is recognised worldwide and also the visit card of Armenia.
When to go?
Armenia is equally mesmerizing during all the seasons of the year. The peak season with corresponding tours to Armenia begins from April and goes all the way through December. Nevertheless, if you are a nature lover, then the peak blossoming season is the end of May till the September and October – a perfect harmony of which not many destinations can boast of, while Armenia is one of the few.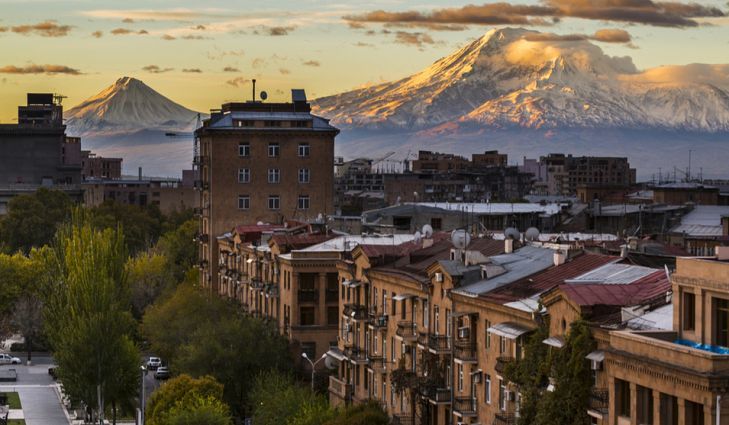 Getting there
Traveling from New Delhi to Armenia: Armenia has become the easiest country for travellers from India to visit in Europe. You can either get an e-visa or simply buy tickets and get a visa on arrival at the airport.
The cheapest and fastest route approximately costs INR 30,000 to 40,000, and takes about 14 hours 34 minutes, including transits.
Accommodation
Where can you stay?
Counted as one of the most hospitable countries, Armenia offers an extensive range of both 5-star hotels as well as hostels. Here's a go-to list of the most popular hotels/hostels in Armenia:
5-Star Hotels and Hostels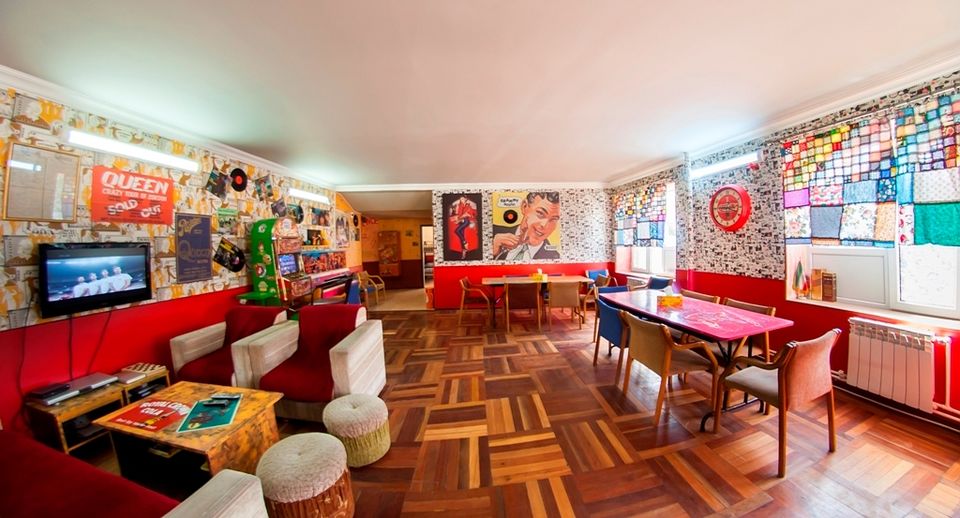 -Royal Tulip Grand Hotel Yerevan: 14 Abovyan St, Yerevan 0001, Armenia (+37410591600)
- Hotel Marriott Tsaghkqdzor: Tandzaghpyur Street 2, 4/1, Tsaghkadzor 2310, Armenia (+37410294141)
- Hotel Hyatt Place Yerevan: 26, 1 Vazgen Sargsyan St, Yerevan 0010, Armenia (+37411221234)
- Grammy Hostel: Aghayan 15 street, Aghayan 15, Yerevan 0009, Armenia (+37455220322)
- Kantar Hostel: 10 Deghatan St, Yerevan 0010, Armenia (+37455180005)
What are you waiting for?
Armenia is blessed to have every ingredient in the recipe for a popular tourist spot. I'm sure that, with time, it'll get the attention it deserves. Fascinating landscapes, endless history, and delectable cuisine; this country is the perfect summary to one of the most interesting corners of the world, erect at the crossroads of Western Asia and Eastern Europe.
Frequent searches leading to this page:-
Europe honeymoon tour packages, Europe honeymoon tour packages from Delhi, Europe honeymoon tour packages from Mumbai, Europe honeymoon tour packages from India, top things to do in Europe in winter, best things to do in Europe in winter