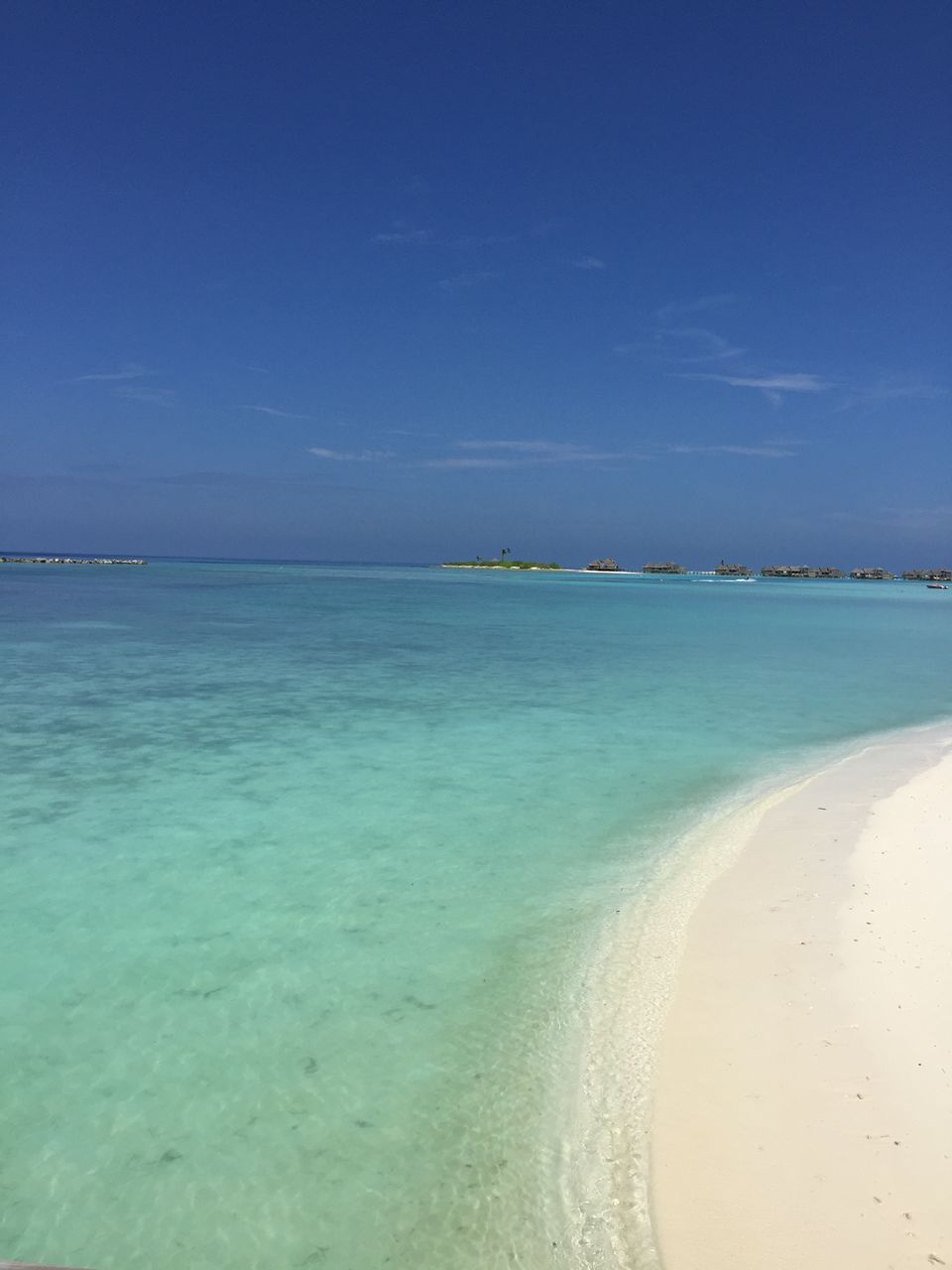 Here's to Honeymoon, to the blue skies and turquoise sea, to pristine beaches and an island dotted with huts and palm trees..!!!!
Maldives is an archipelago and the lowest lying country in the entire world. The country practically lies on the equator and has two seasons, the dry and the wet. Best time to visit Maldives is November to April i.e. the dry season. But expect showers even in the dry season.
Think of a tropical paradise, golden beaches and azure water, beach-side breakfasts and wine in private pools, luxurious villas over the water with every amenity possible. Yes! That's Maldives for you.
Here is a 3 day itinerary we followed on our trip to Maldives.
Arrive at Male the capital city of Maldives.
We took a 7 hours flight from Bombay via Colombo to Male. Almost all flights land at Male and then you get transferred through a boat or a flight depending on the distance of your resort. It took a half an hour of a scenic boat ride to reach out resort. As we were nearing the resort, we realised that it indeed is a slice of Paradise. So serene, so pretty..!!!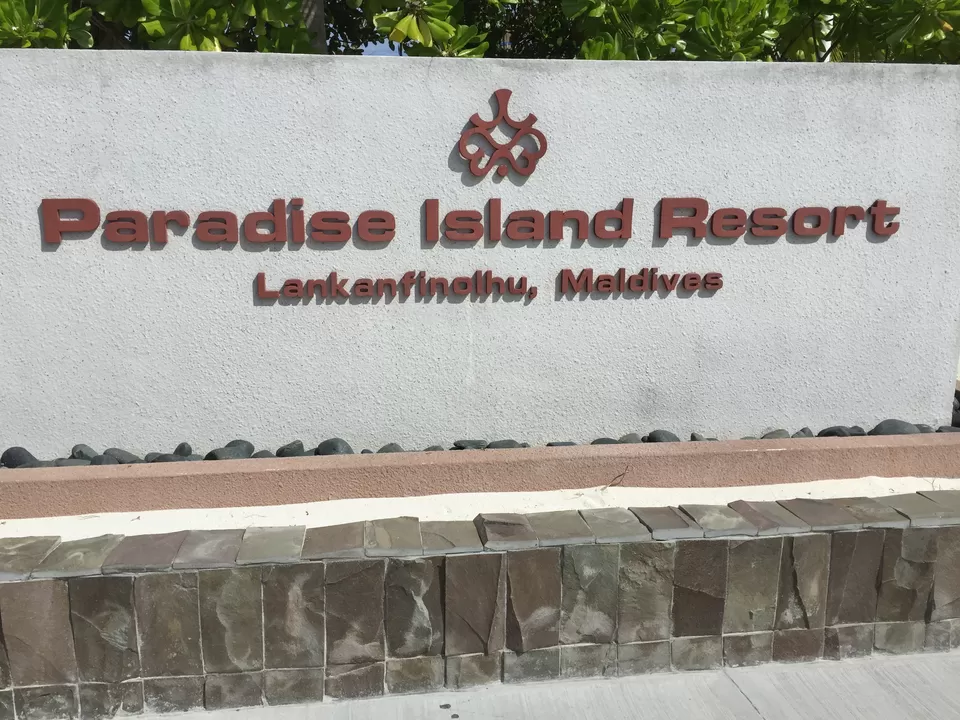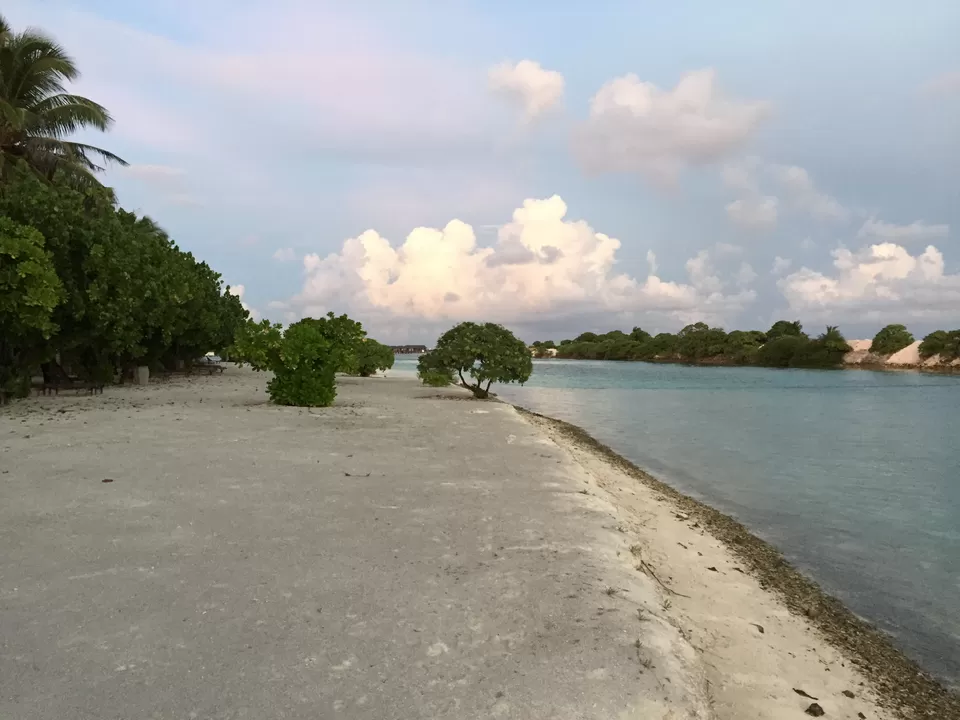 We were welcomed at the main lobby with a refreshing drink and warm smiles. We then quickly checked in, freshened up and set out to explore the island. We couldn't help but be mesmerized with the views.
We had opted for both, the beach villa and over water villa during the course of a 4 nights stay. The beach villa was neat and pretty with the best of the amenities which opened right to the beach. It even had an outdoor shower.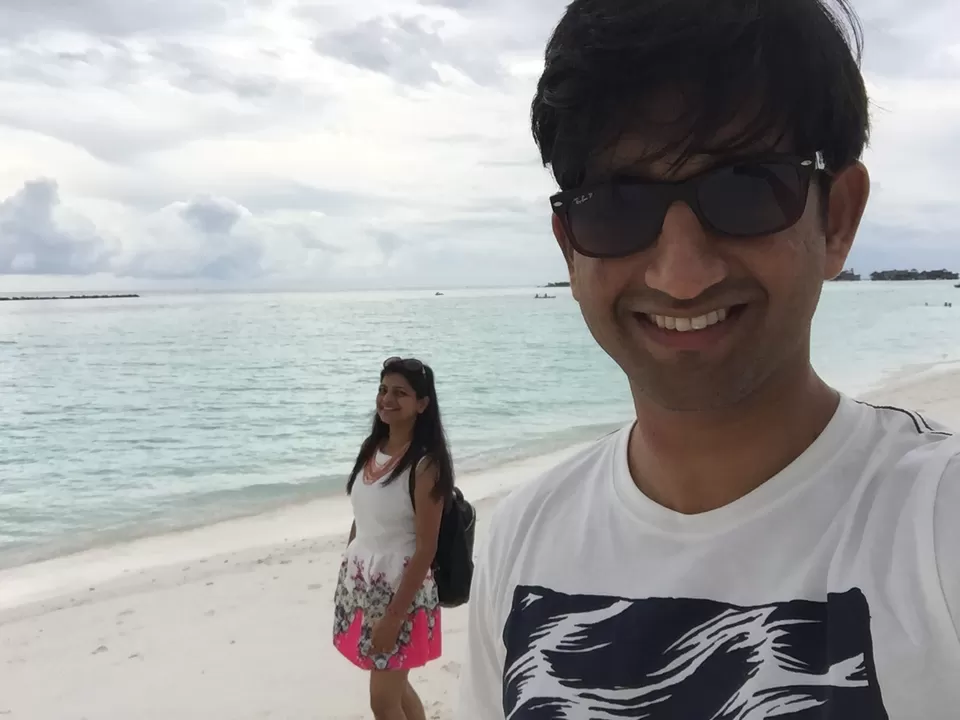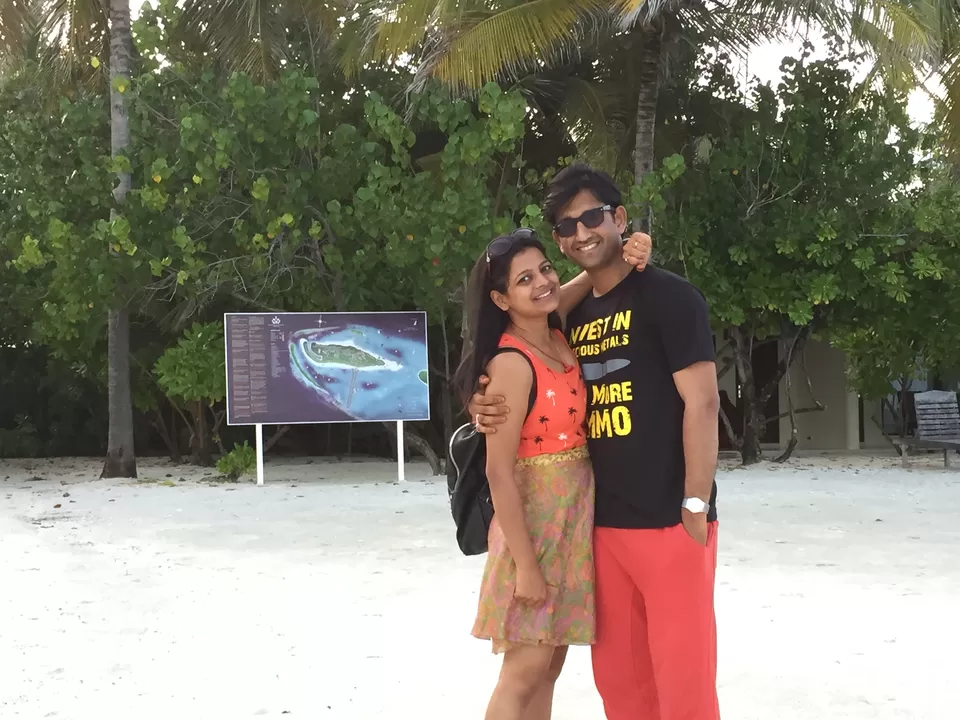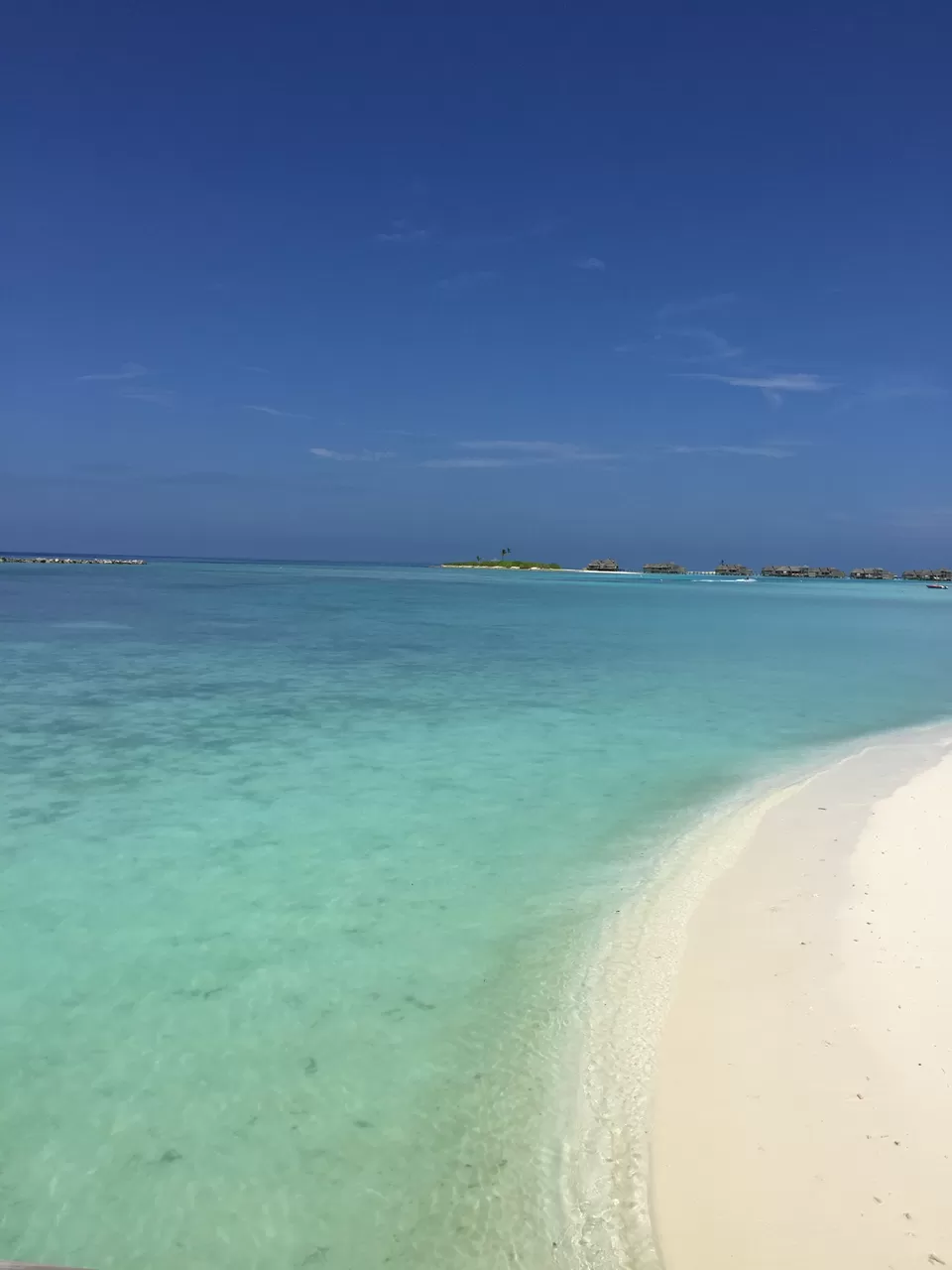 The over water villa was as luxurious as it could get. It was well equipped with all the amenities. The room opened right to the Indian Ocean and we could see a school of fishes right from our deck. The patio had a lounging bed by a Jacuzzi facing the azure sea. We spent out nights star gazing. We could see a thousand of stars twinkling as the sky here was very clear (credits to the equatorial region and zero pollution). It was an incredible experience.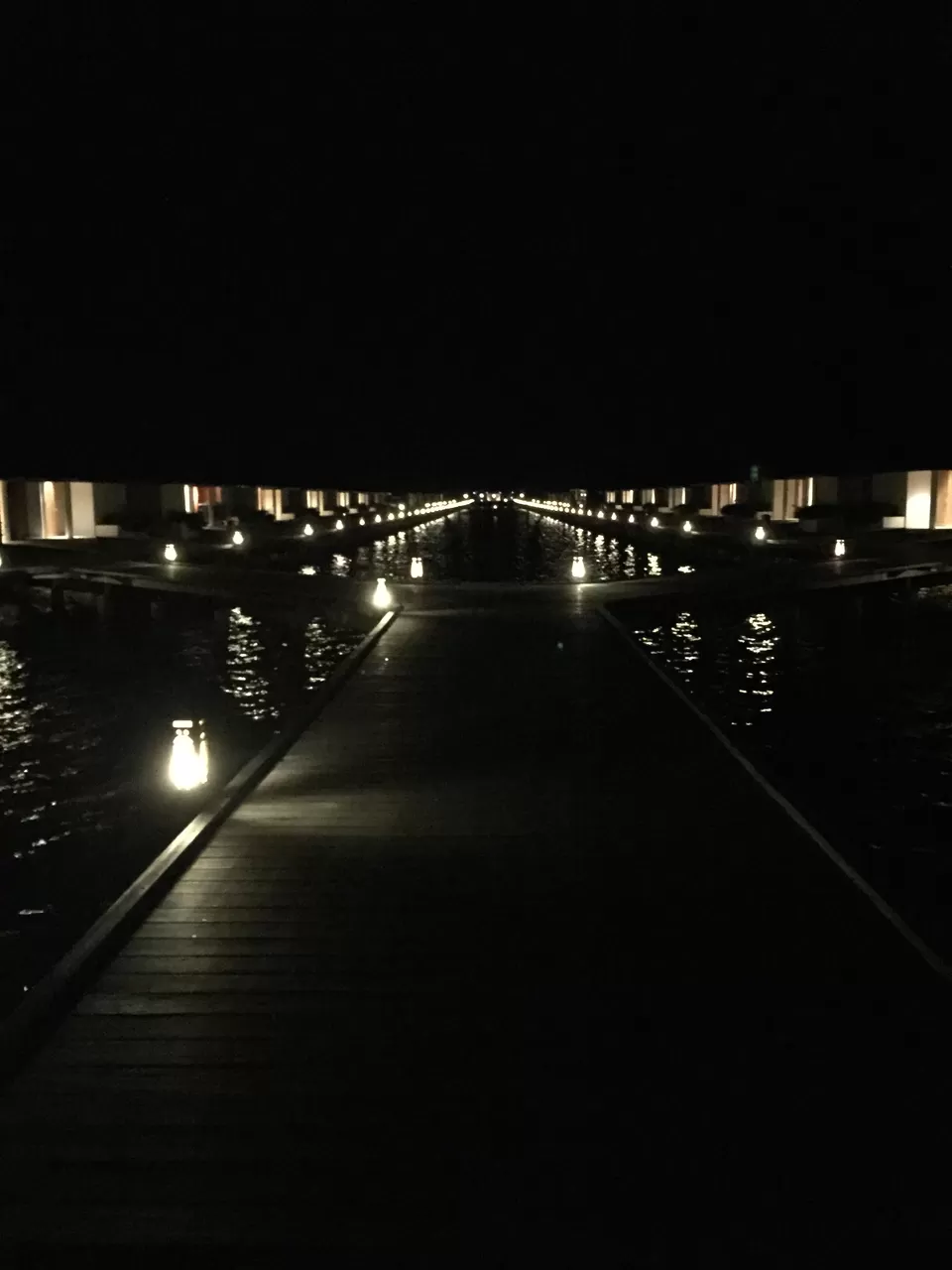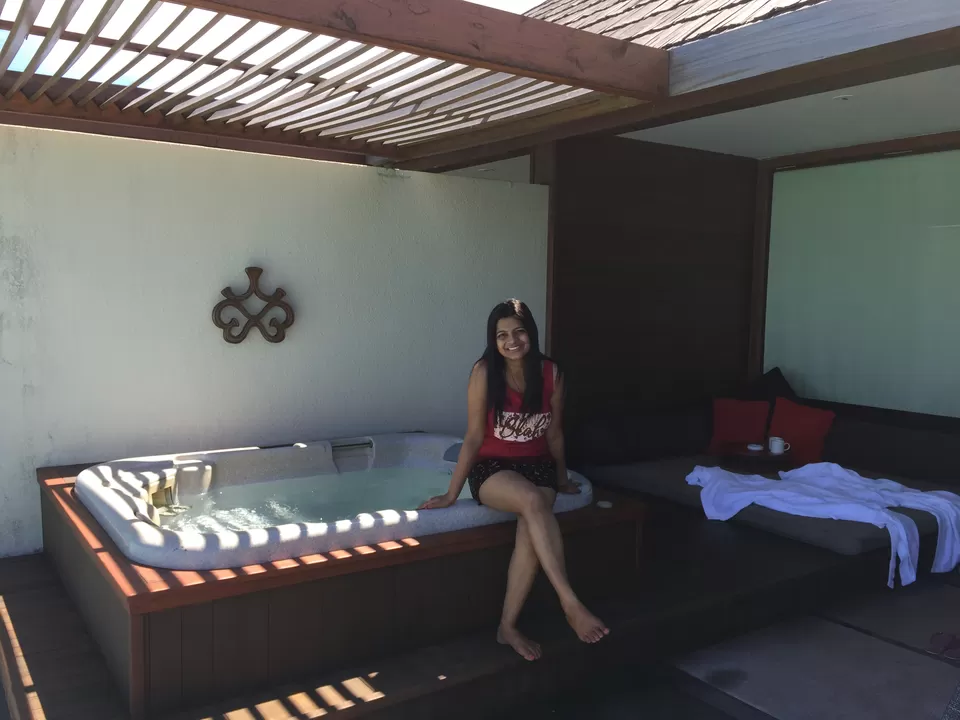 The resort organised activities every night post dinner to keep the guests entertained. You could well participate in the activities or choose to stay cocooned in the privacy of your villa. There were many water activities, recreational facilities and a pool at the resort. They had a spa with some amazing spa on their menu. They even had some boutiques for shopping, though I would suggest not to shop from the resorts as they tend to get very expensive.
We had an evening flight on the last day at Maldives. We checked out and were ferried to the Male Airport. We had some 3-4 hours before checking in for our flight, so we decided to explore the town of Male. It's a 5 mins ferry ride from the airport. We took a guide from the airport itself, as we dint have much time to explore the town ourselves.
Male is a small town easily accessible on foot. Make sure your knees are covered so as not to hurt the sentiments of the locals there. We explored some historic sights, mosques, government buildings and shopped for souvenirs for our family and friends back home.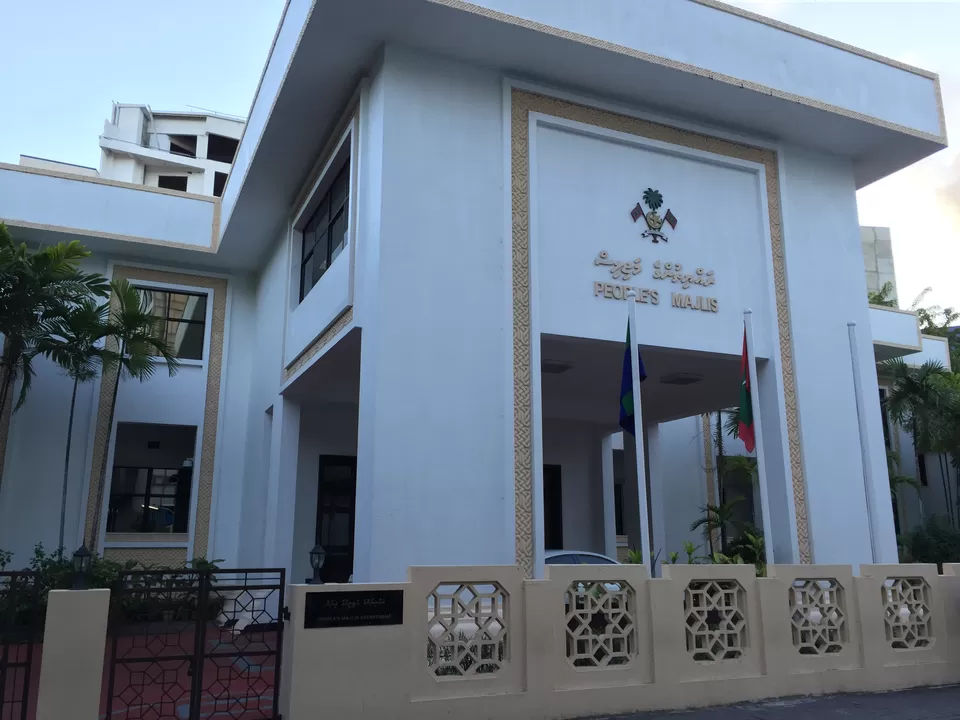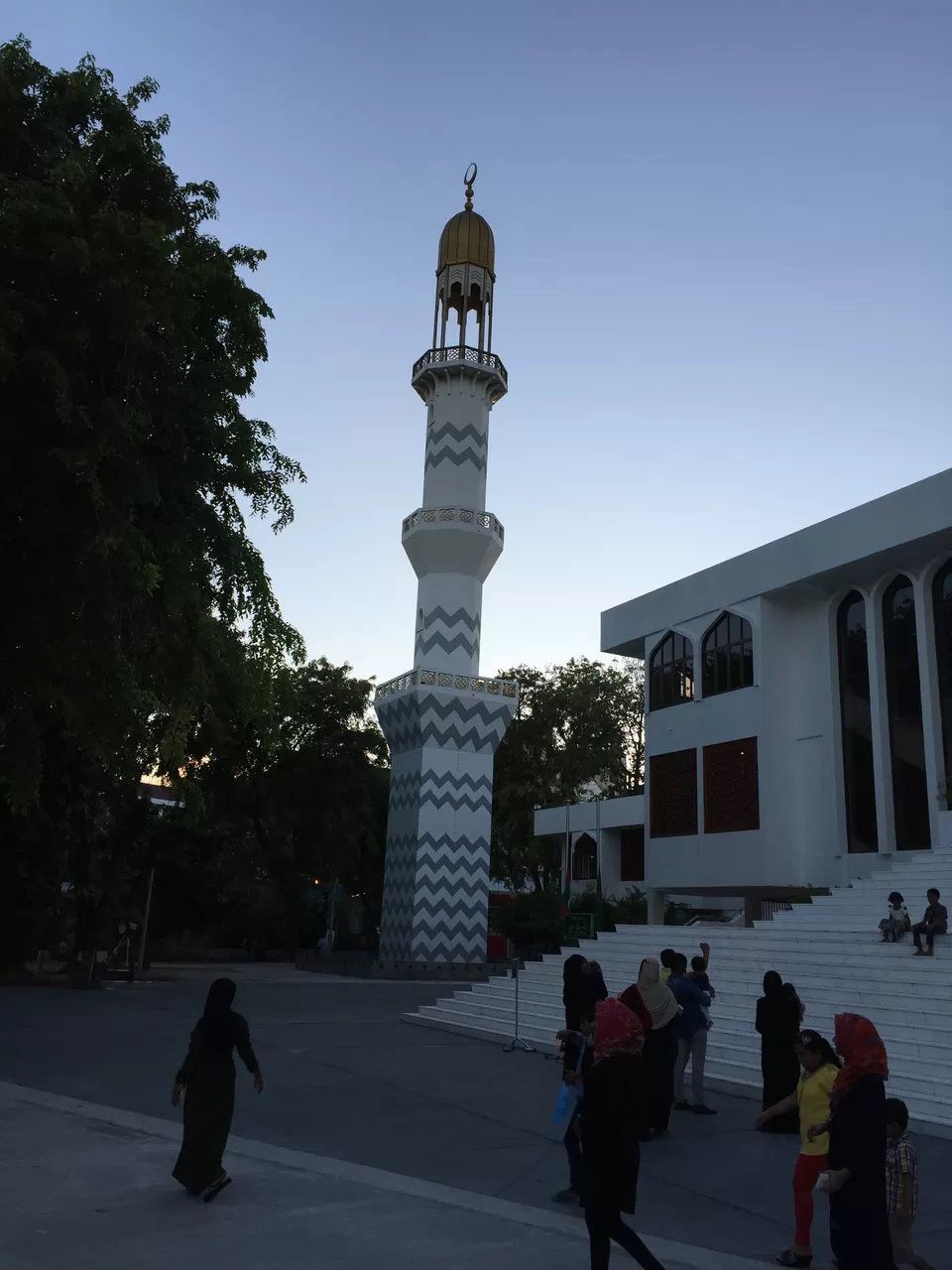 Maldives is a quick getaway from India and the best part is that the visa here is on arrival. Choosing a property here could be very overwhelming, and so here we come to rescue. Check out this link for tips and tricks on choosing a property suiting your requirements.
So, if you had a tiring week at work, a weekend clubbed with a couple of days off, is perfect to rewind and rejuvenate at this Paradise on Earth..!!