Click here for my personal website
Next morning, Subraj came with a plan. He wanted to take me to few places. I was dead asleep and woke up when he started banging my room's door. He told me that he would be taking me to a beach and a U-shaped sacred pool. I got ready and we headed for the day trip.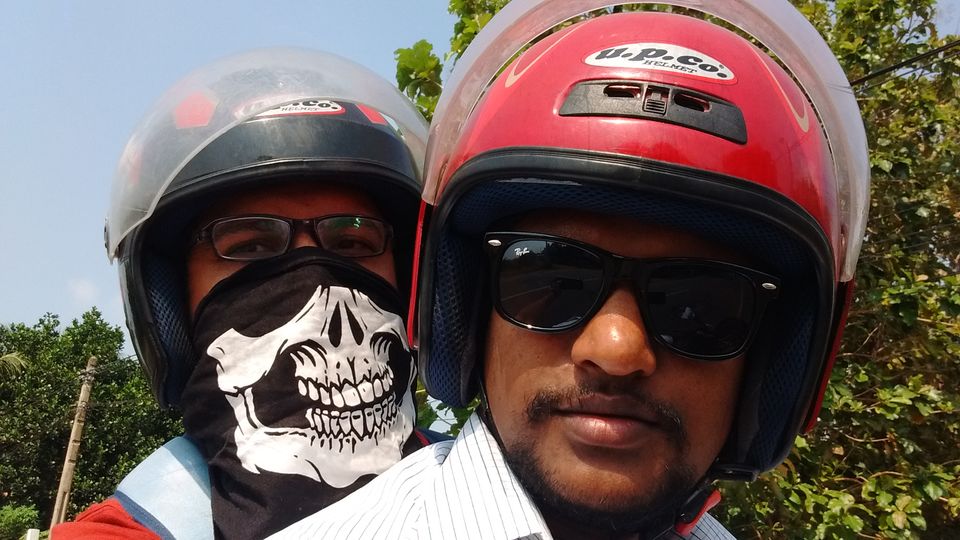 We headed for the beach first, it took good an hour or so to reach the spot. During our ride, I saw Sri Lankan military keeping guard. One could sense the place still recovering from the civil war.
Finally, we reached the KSS or Kankesanthurai Beach. It was the most beautiful beach so far. The water was so clear that I could see the stones at the surface. Another good thing about the place was that there were no people. I was overwhelmed.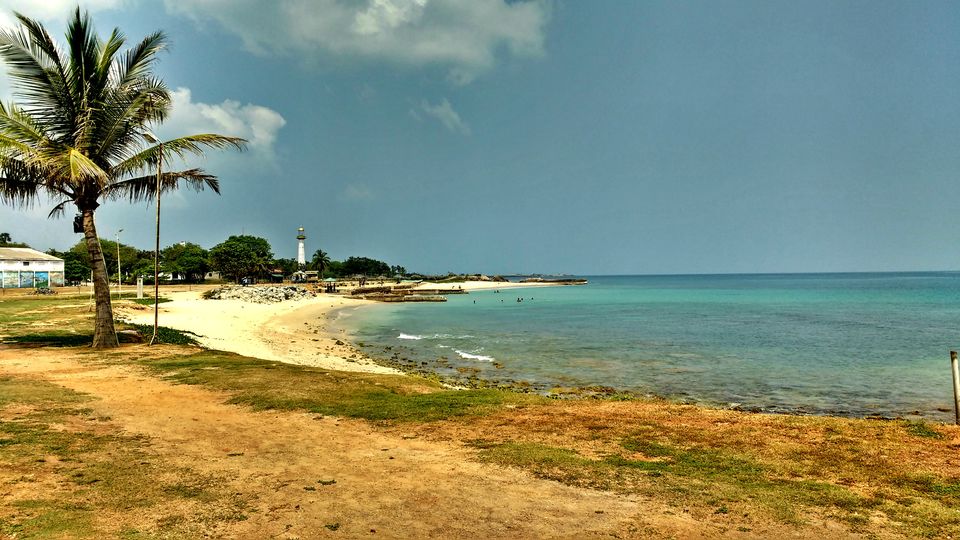 I swam at this clean salty water until I was exhausted. Even my knee pain was reduced due to the upthrust of the water. After a while, few school kids came and we started playing Volleyball with them. I couldn't understand their language but I knew what they were saying.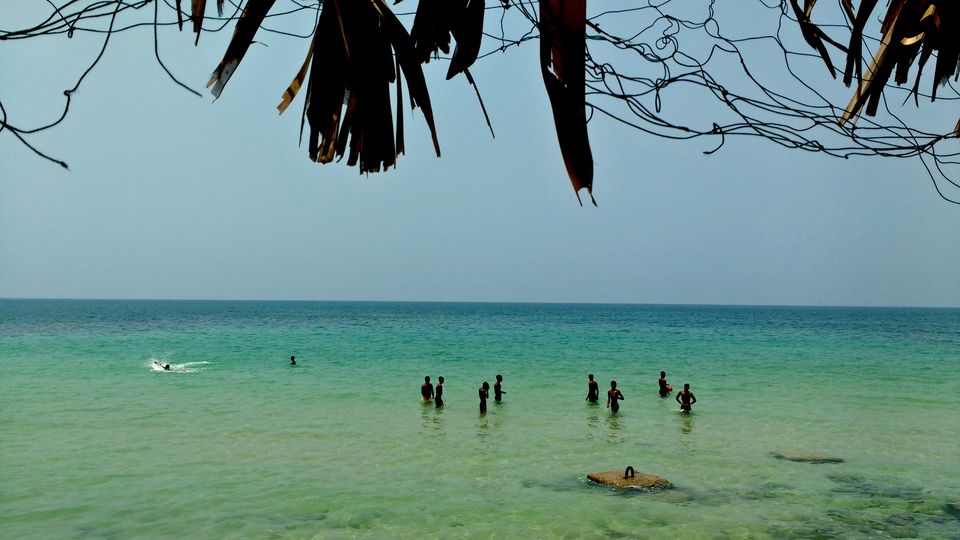 We had spent almost half of the day at the beach. I was all tanned and I skin started to itch, I had suffered a bad sunburn but it did not concern me at all.
Then, we headed to the U-Shaped - Yamuna Eri. The U-Shaped pool is made of carved stones and it is also one of the neglected attractions of Jaffa. There are two similar pools, one of the men and other for the women.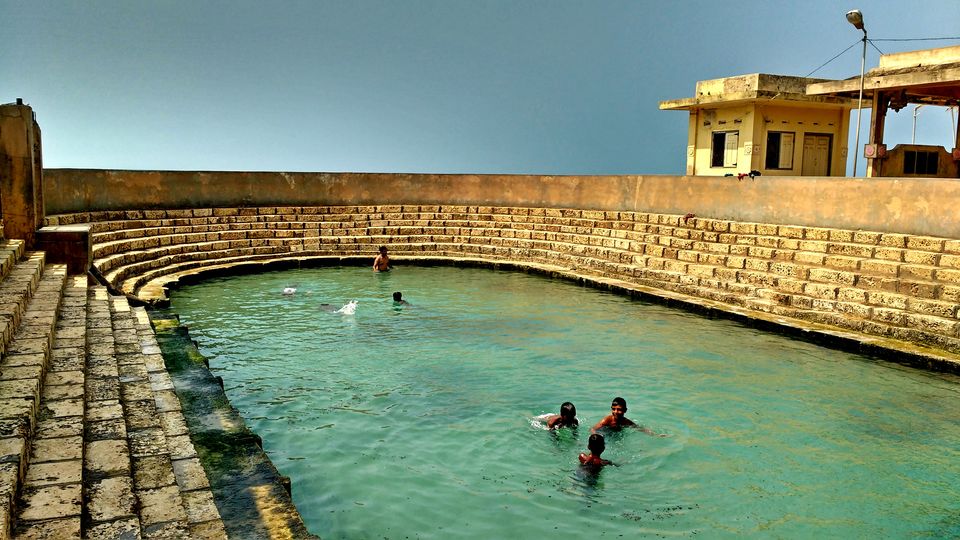 I did swim at the pool but came out of it pretty soon. As the place was not maintained that well. I was not comfortable staying in that water. There were huge rocks under the water with algae on it which made the water stink and it was hard to find ground to stand.
It was almost evening and we both were dead tired. Also, we were famished by now. So, I asked Subraj to take me to Mangoes again for dinner. After returning to hostel, I went off to bed and slept like a baby :)
Day 15 Expenses - 2550LRK (17$)
(a) Accommodation Lion Rest - 1750LRK
(b) Gasoline for Bike - 300LRK
(c) Dinner - 500LRK
Day 16 Jaffna - Colombo - New Delhi
Frequent Searches Leading To This Page:-
Sri Lanka tour best time to visit, Best Sri Lanka places to visit, Sri Lanka tour itinerary, Sri Lanka honeymoon trip, 4 days tour packages Sri Lanka, Sri Lanka beach tour packages