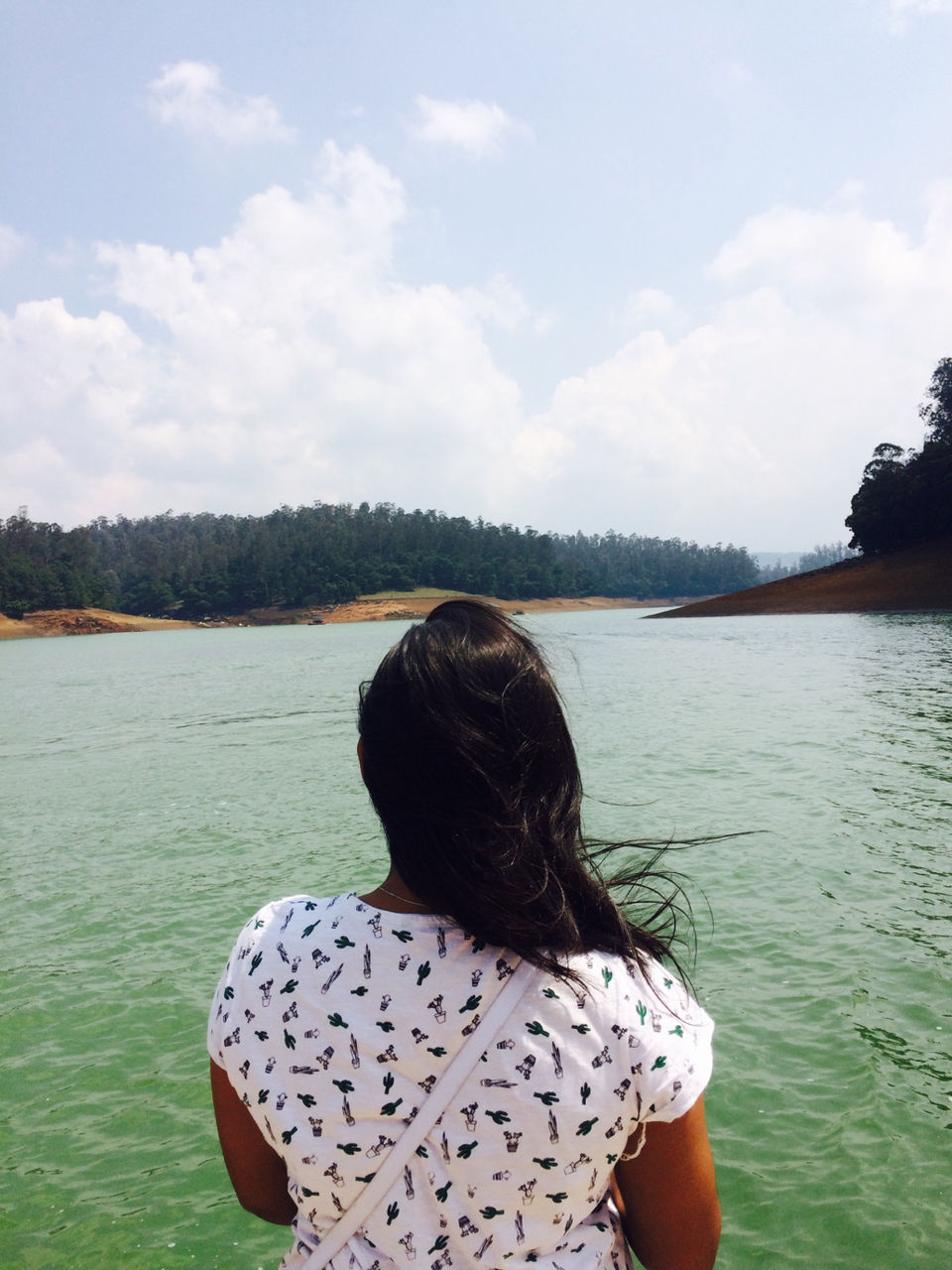 It is located in Mandapam, which is one hour away fron Ramnad. It has like 5 cabanas and is definitely a place to escape reality.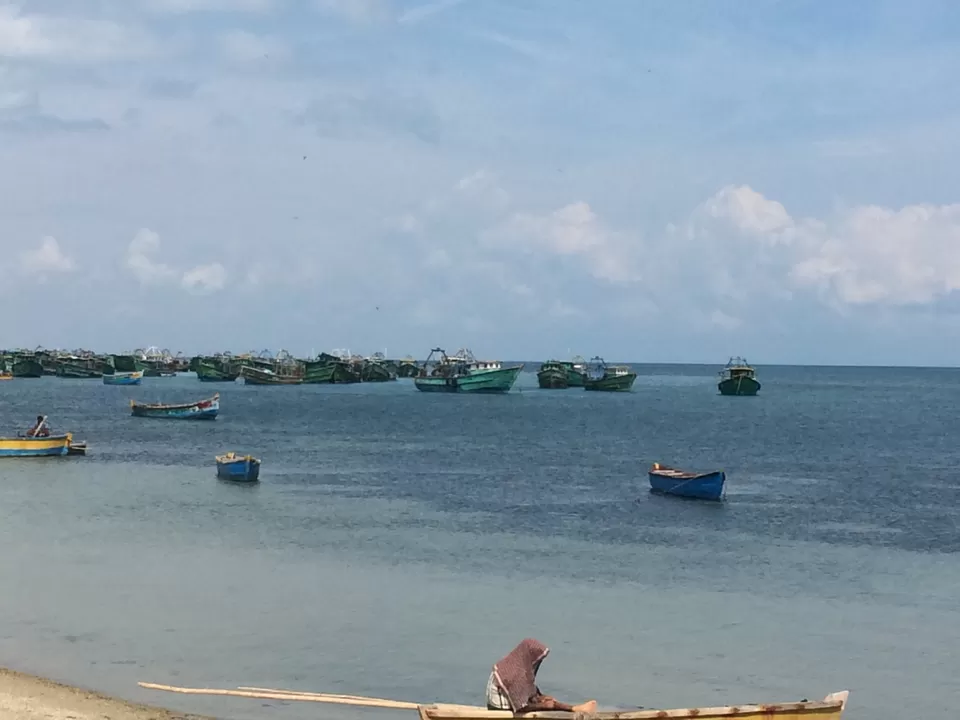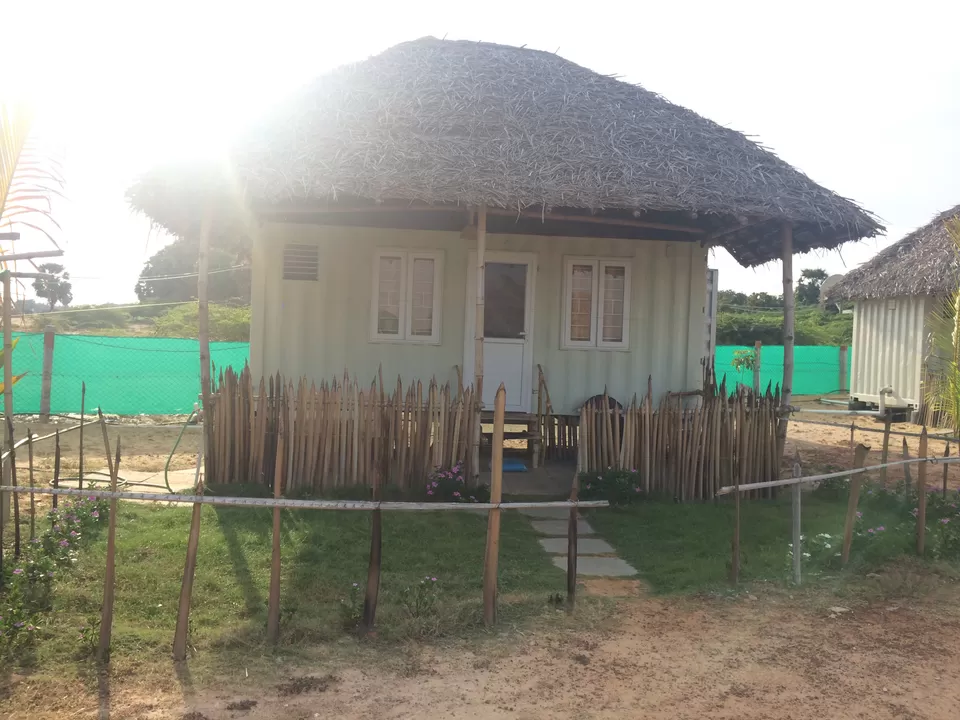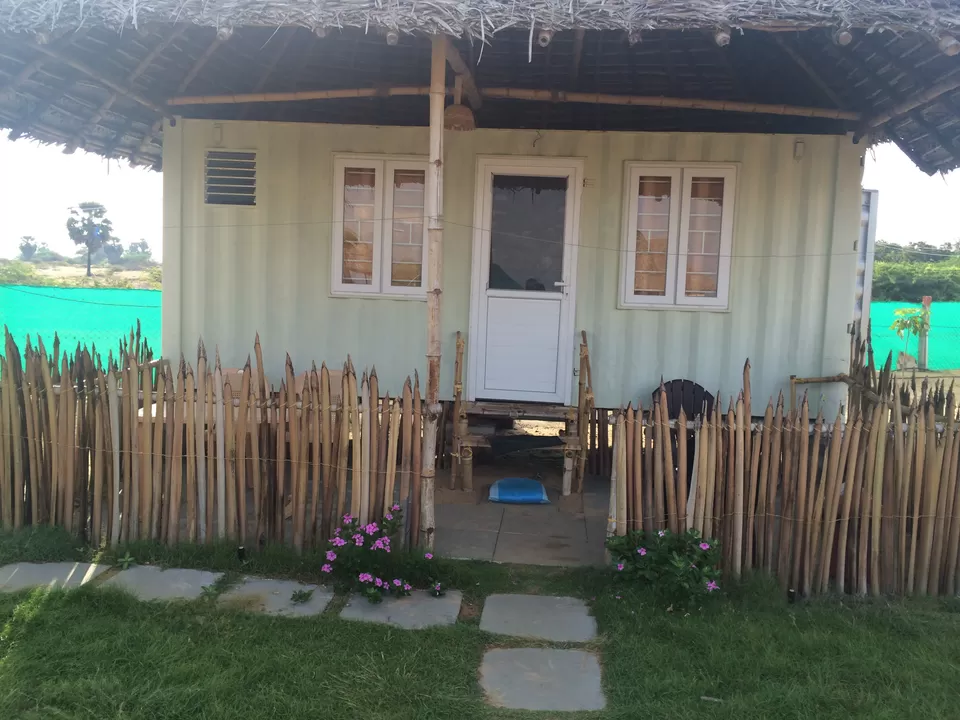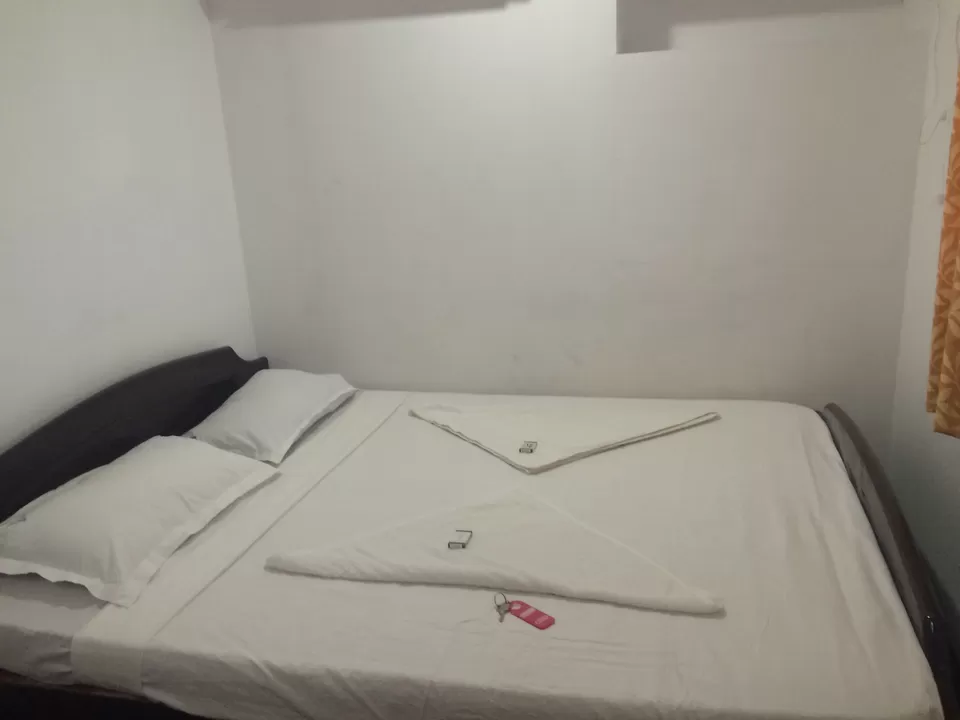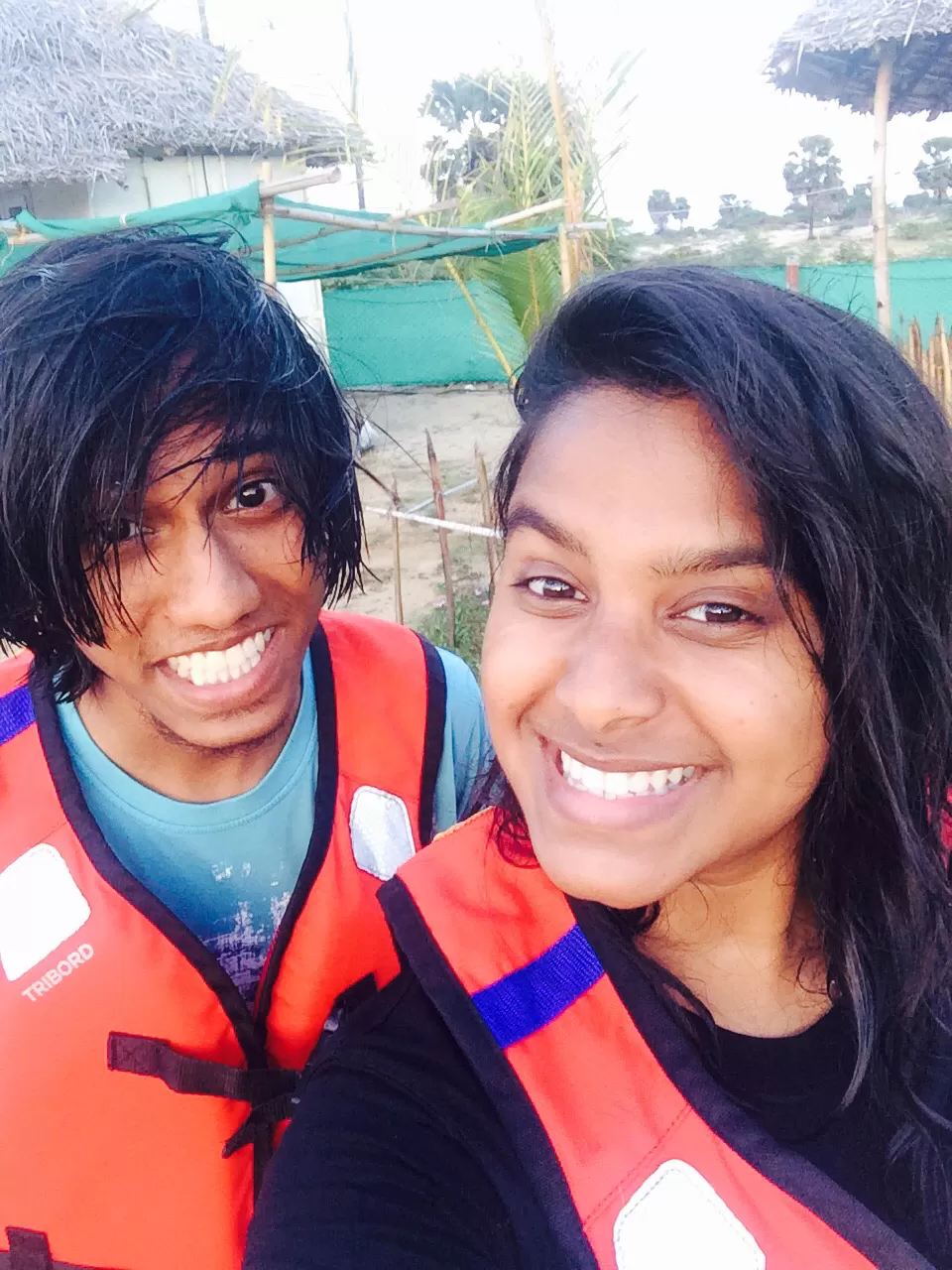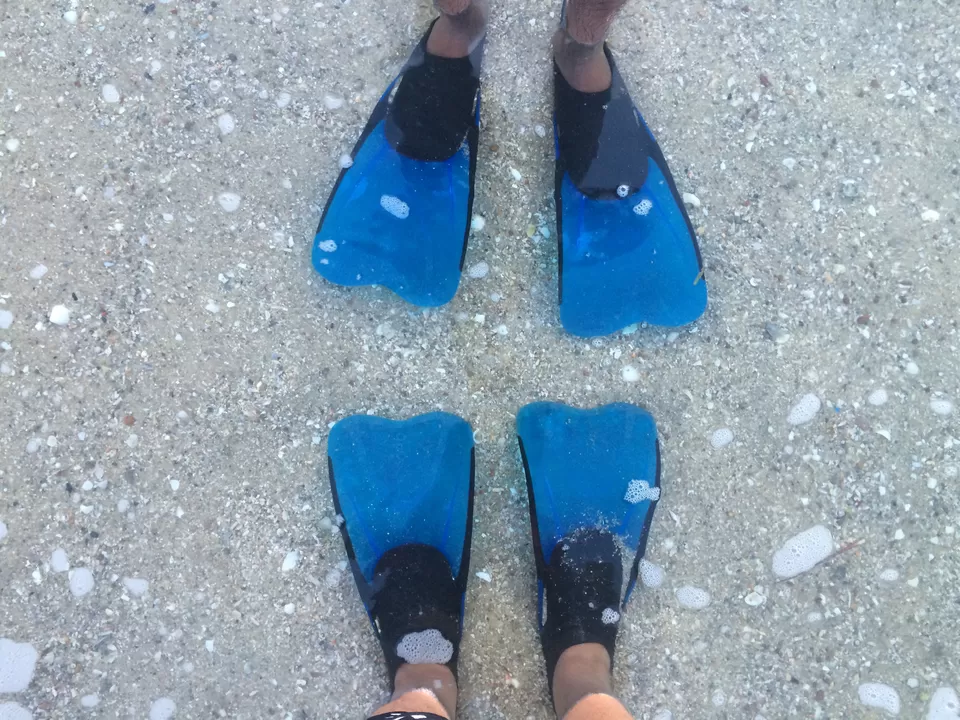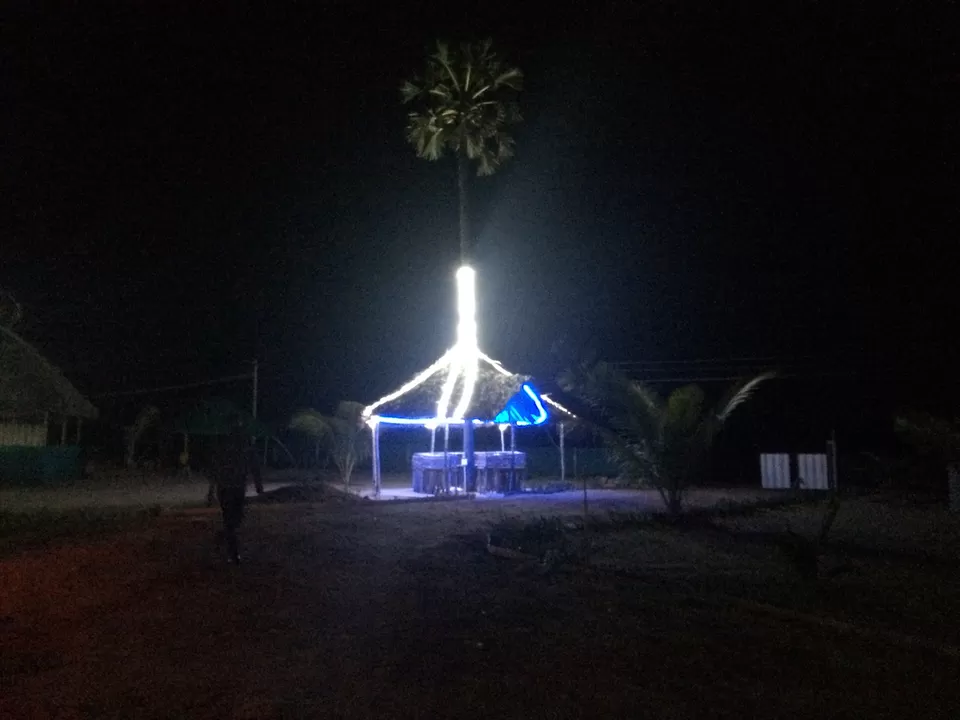 We were always looking for a getaway somewhere in Tamil Nadu. We also wanted to do something different and also de stress ourselves. So myself and my friend came to know about 'Cabana Coral Reef'. We started from Chennai on 15th March, boarded the bus at 10PM and reached Ramnad at 5.30AM on 16th March. From Ramnad we had to take another bus to reach Mandapam. Mandapam is the place where the beach resort 'Cabana Coral Reef' is located. This place offers kayaking, snorkeling, boating, bicycle for rent and various activities. We planned to stay there for one day and try snorkeling and kayaking. The food thar was served was lip smacking and tasty. We had a guide named Mr. Jensun who was friendly and took us for kayaking and snorkeling. The coral reef was not colorful. But all those different colored fishes in the sea made it totally worthy. The puffer fish, star fishes and other types of marine creatures under the sea takes us to a whole new level. Gives us a different level of satisfaction. After that we snorkeled upto the Pamban bridge which was memerizing at dusk. And we kayaked back to the resort seeing the sunset which gave us a whole new experiance. It was truly an amazing experiance indeed.
We left Mandapam and since we didn't take enough efforts to book tickets from Ramnad to Ooty we had to change buses frequently to reach Ooty. So the second day was full on traveling around the villages and districts of Tamil Nadu. From Ramnad we took a bus to Madurai. From Madurai we had to board another bus to Aarapalayam which has a direct bus to Ooty. It was available only at 7.20AM which we missed. So we boarded the bus to Tirupur and from Tirupur to Mettupalayam and from Mettupalayam we boarded another bus to Ooty. And we were already tired and crashed in our rooms as soon as we finished our dinner. We hired a two wheeler for the next two days.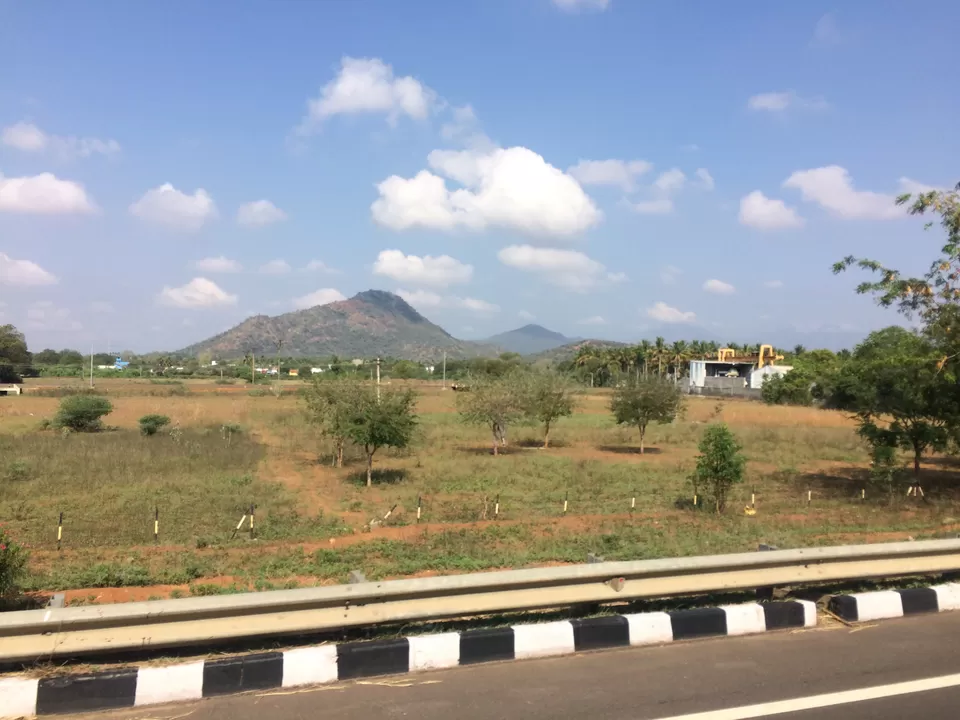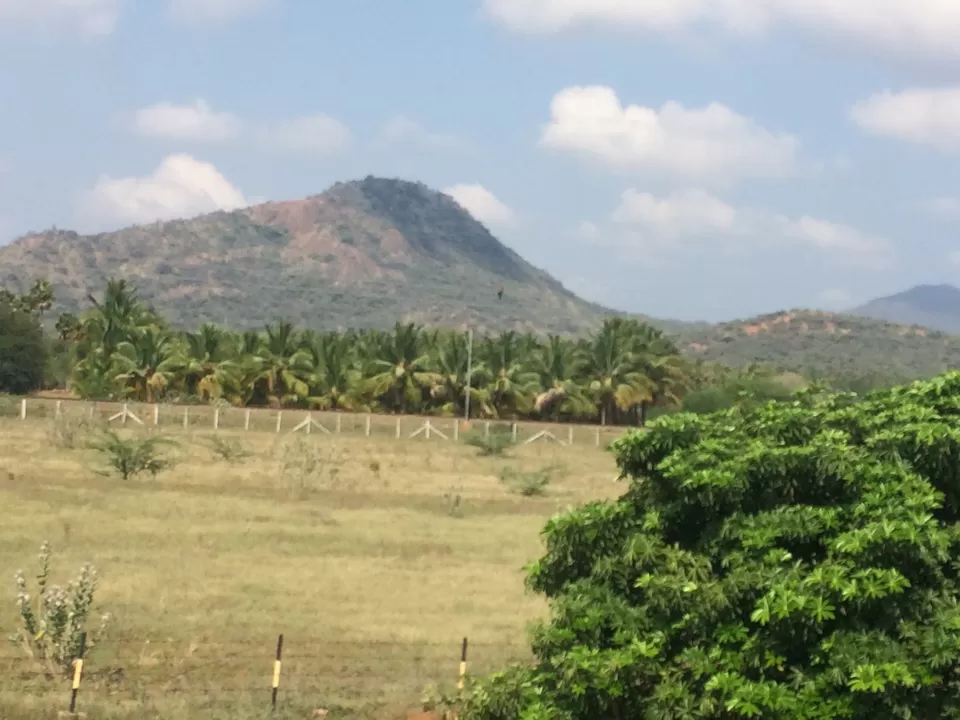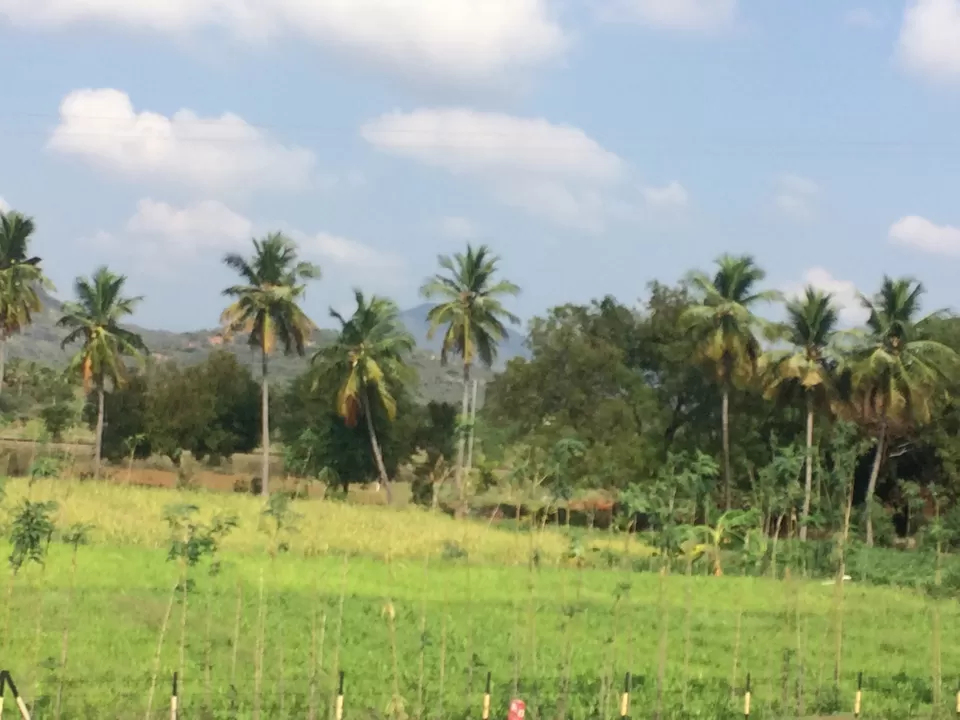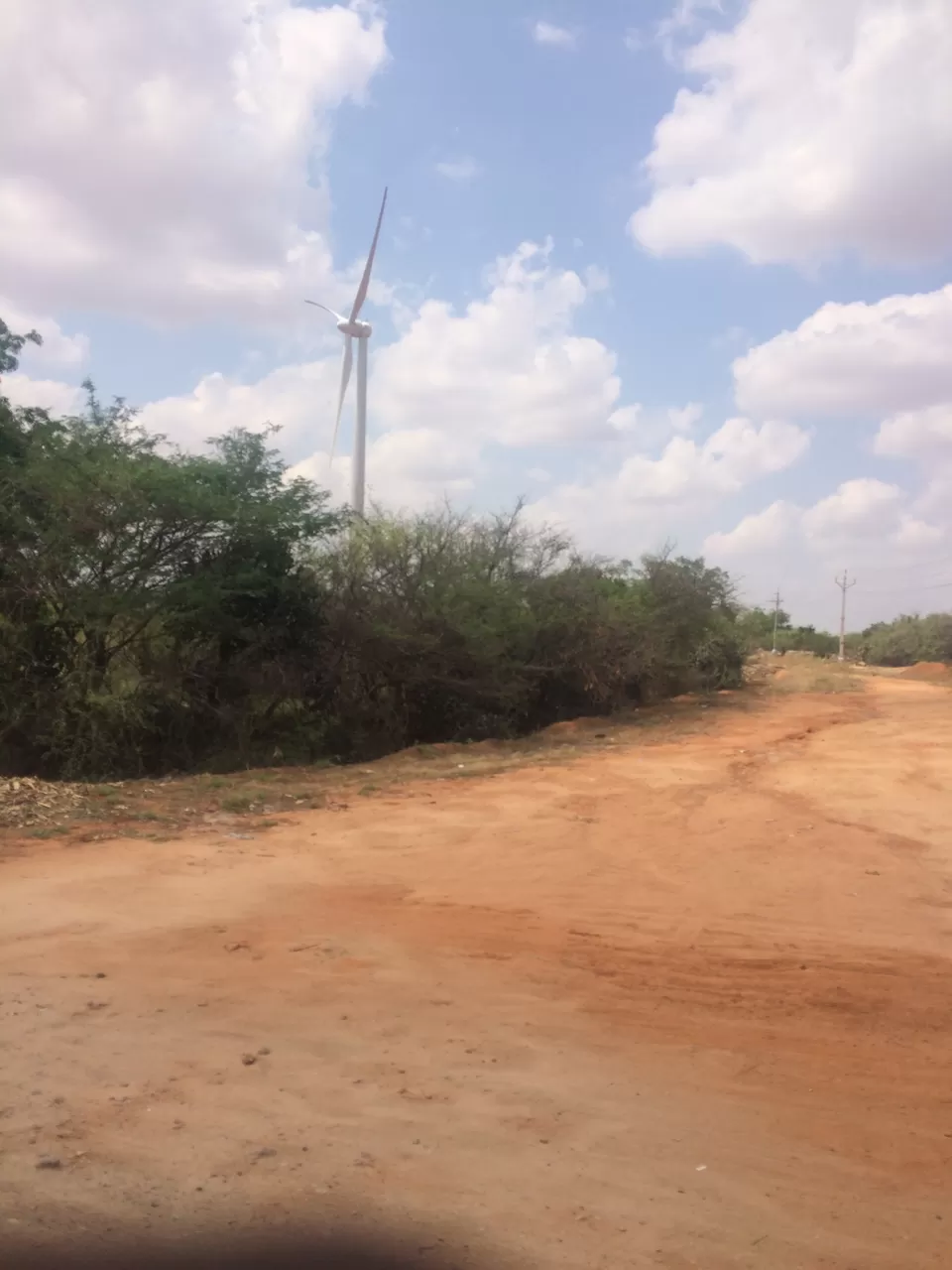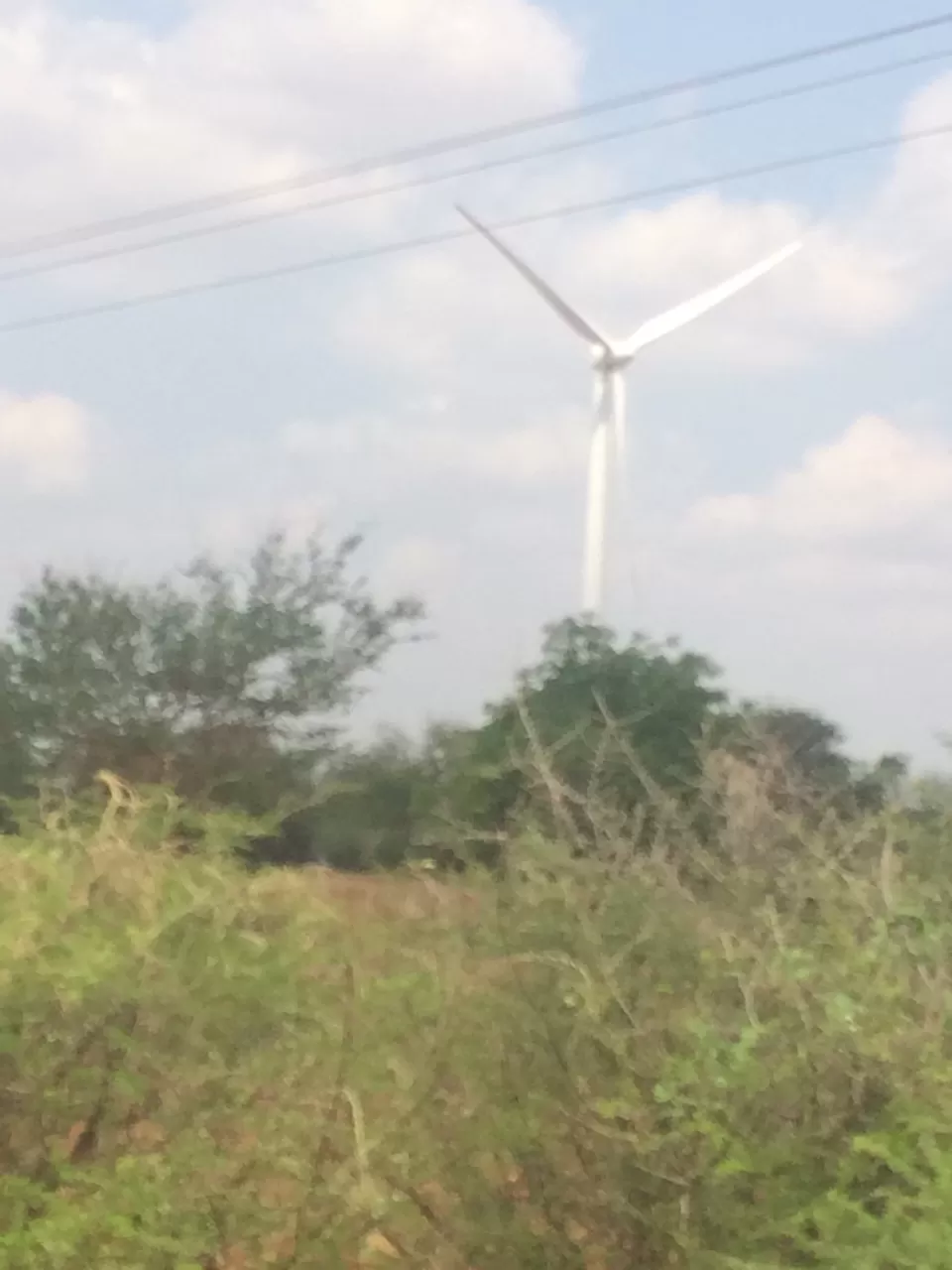 So on our third day, we were on a lake sojourn. We had a thing for calm freshwaters. The first thing we had was a small trek on top of a hill which gave us a full view of the Nilgiris. We also saw the abandoned huts of the 'Toda' tribes. We spent about half an hour on the hill top and got down. When we were about to go to our next destination we found that our two wheeler was punctured and had to go back for 10kms, change the tube of the tyre and head back. Our next destination was the Pykara lake. And Ooty tourism also offers boating in this place. This is really big and has clean turquoise green water and the forest around calm you and soothes you so much. After that our next destination was the Pykara waterfalls that is located pretty near the lake. Since there wasn't enough water it was not a good experiance. It mostly comprised of rocks and the water was so minimum. So the next destination was Emerald lake. It is situated in a place called Emerald and is untouched by tourists. It is so serene and is a wonderful location to just sit and watch time fly by and bask in the cool climate that Ooty has to offer. We came to know that the avalanche lake will be closed after 3PM, which was our next destination, as told by a local. So we had to return and had our dinner in Sidewalk cafe which served pretty decent food.
The best part about the whole trip was not the lakes we visited. The roads, the view, the little little things that come across during our road trip in Ooty was the best of all. We stopped so many times just to see the view, the wild life, the small lakes, the road covered with trees on either sides. It was truly amazing.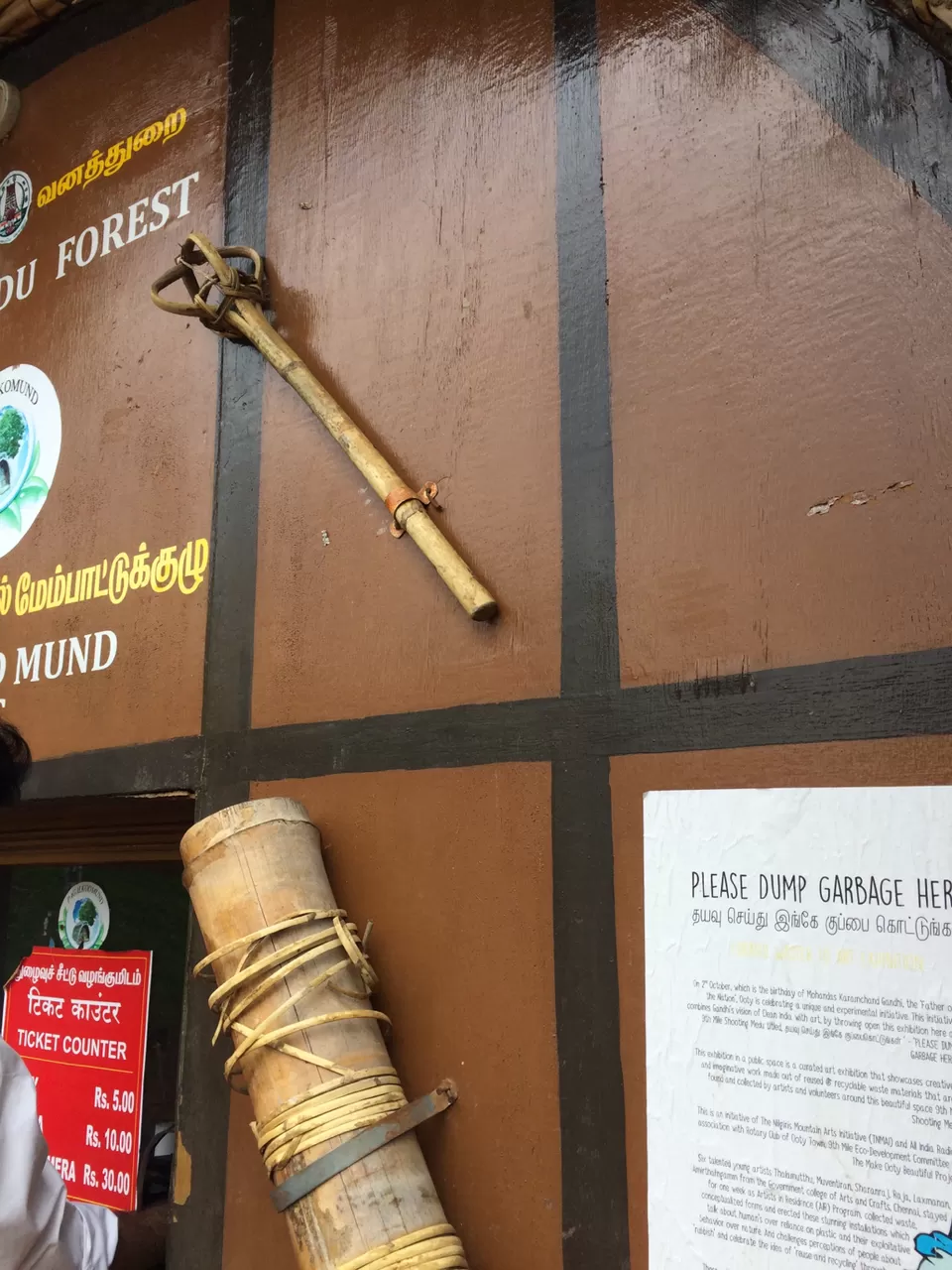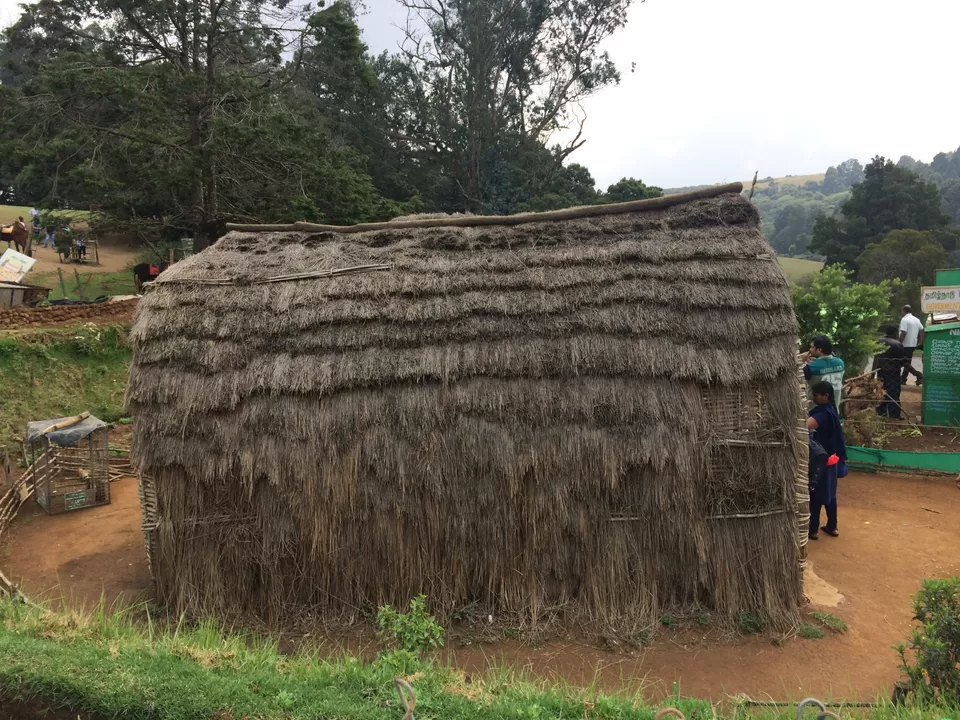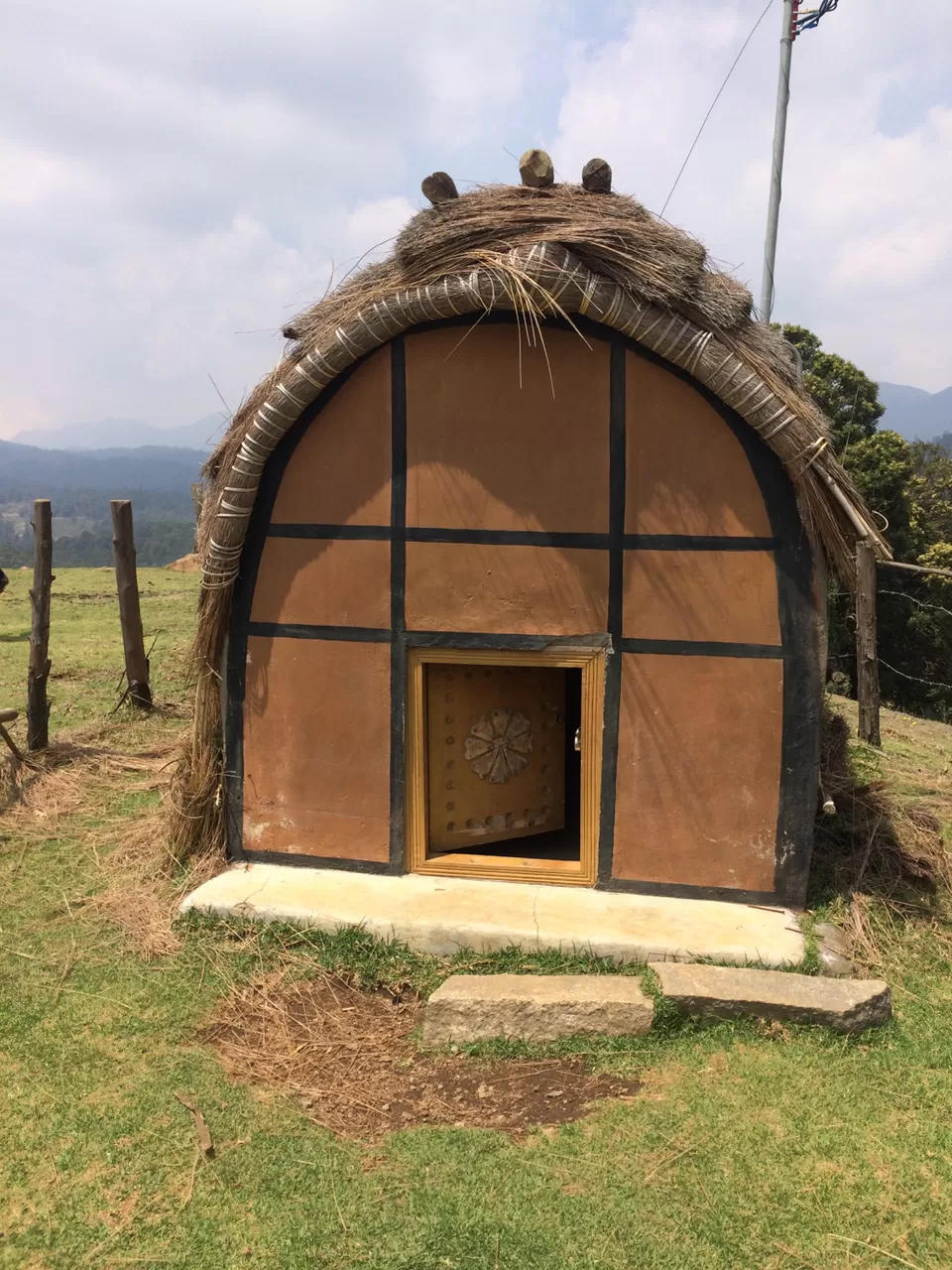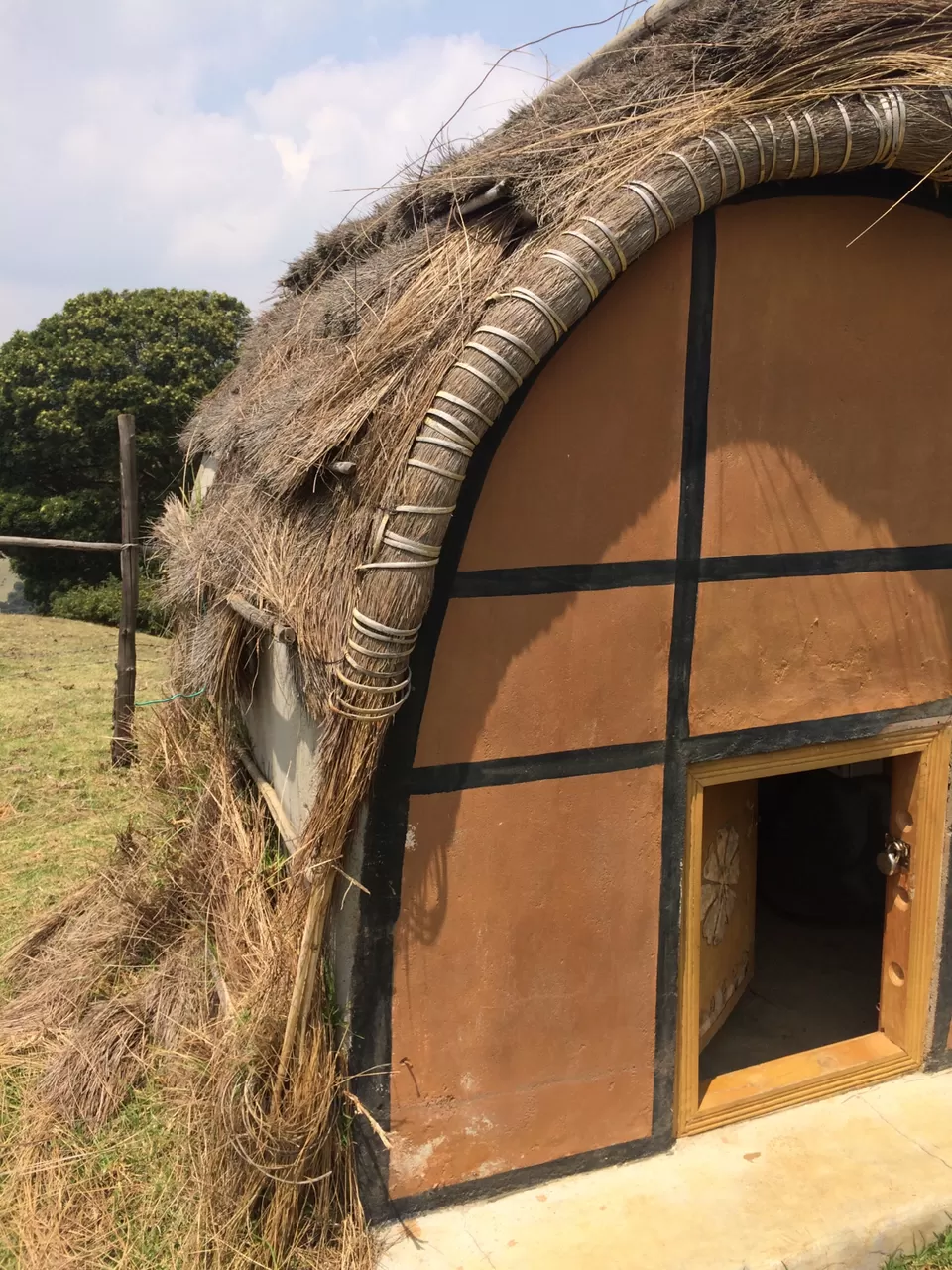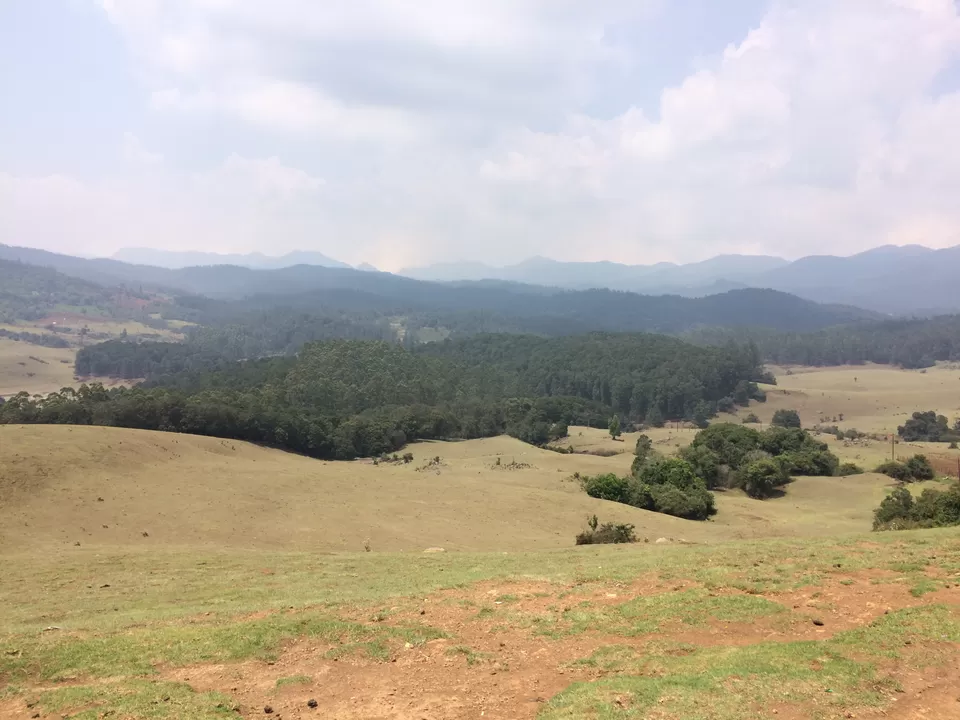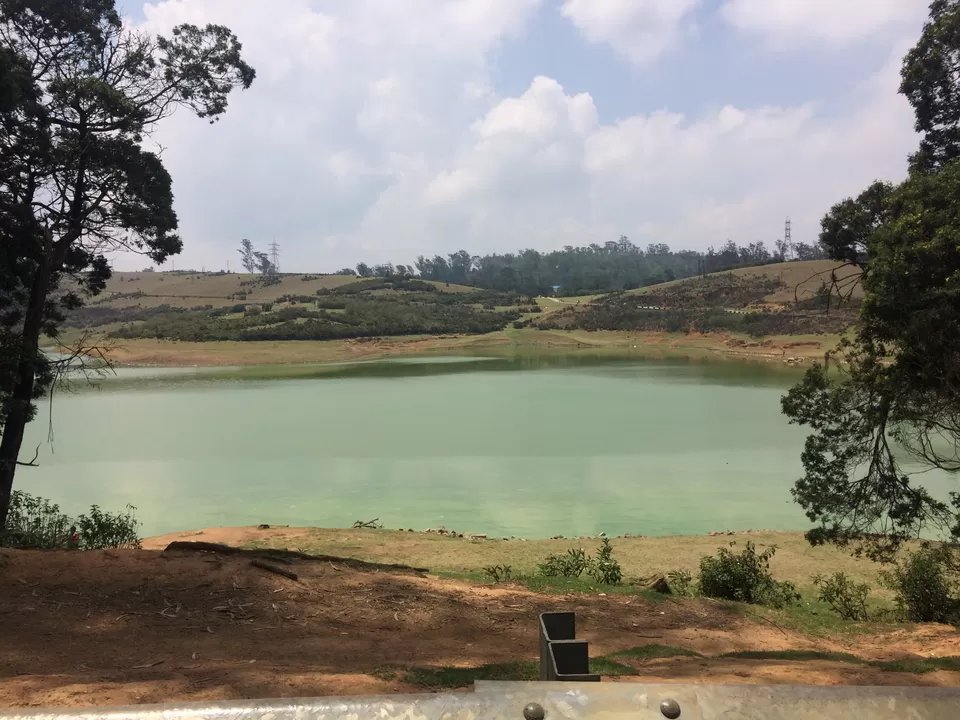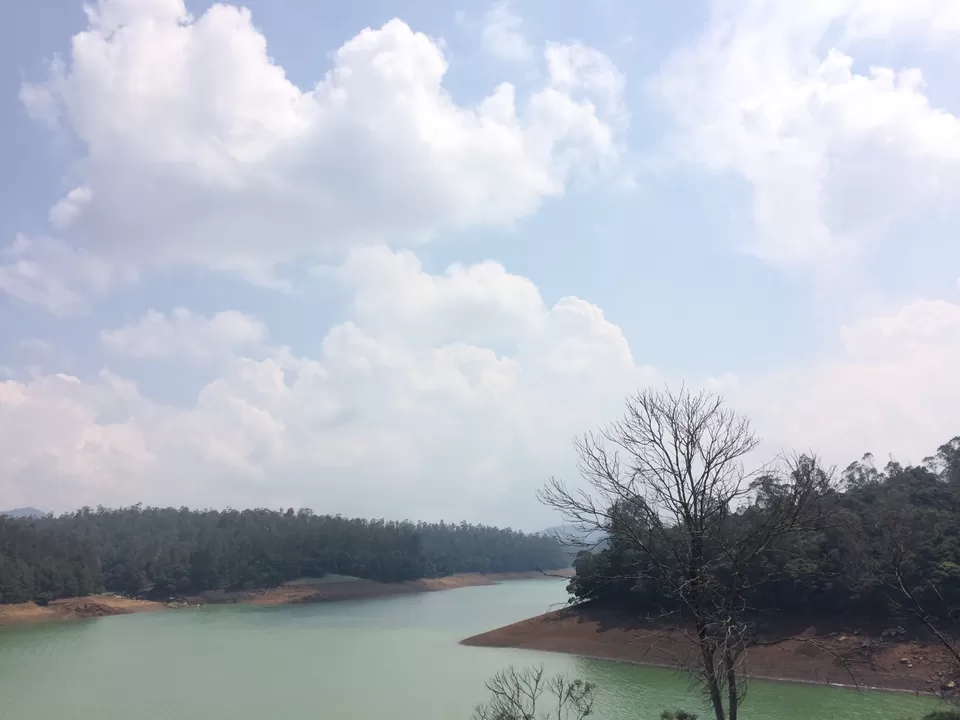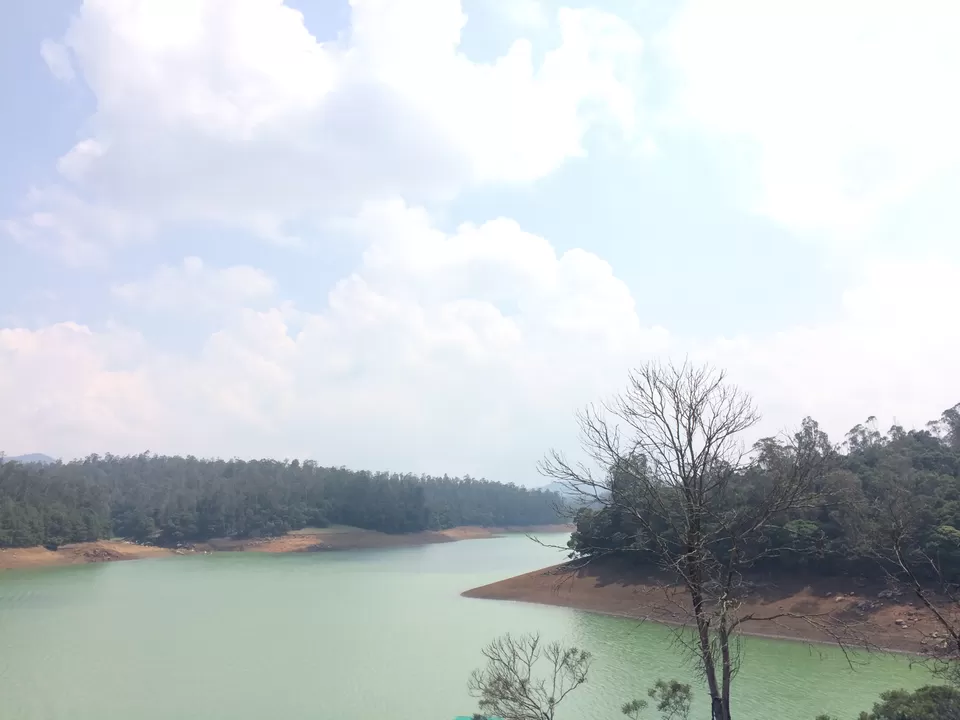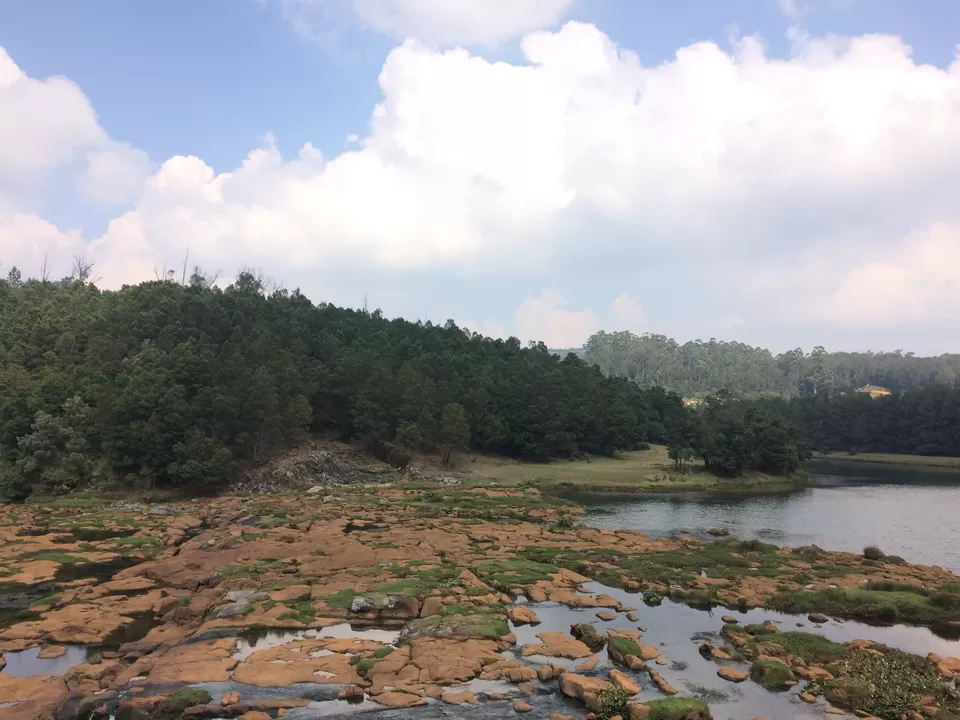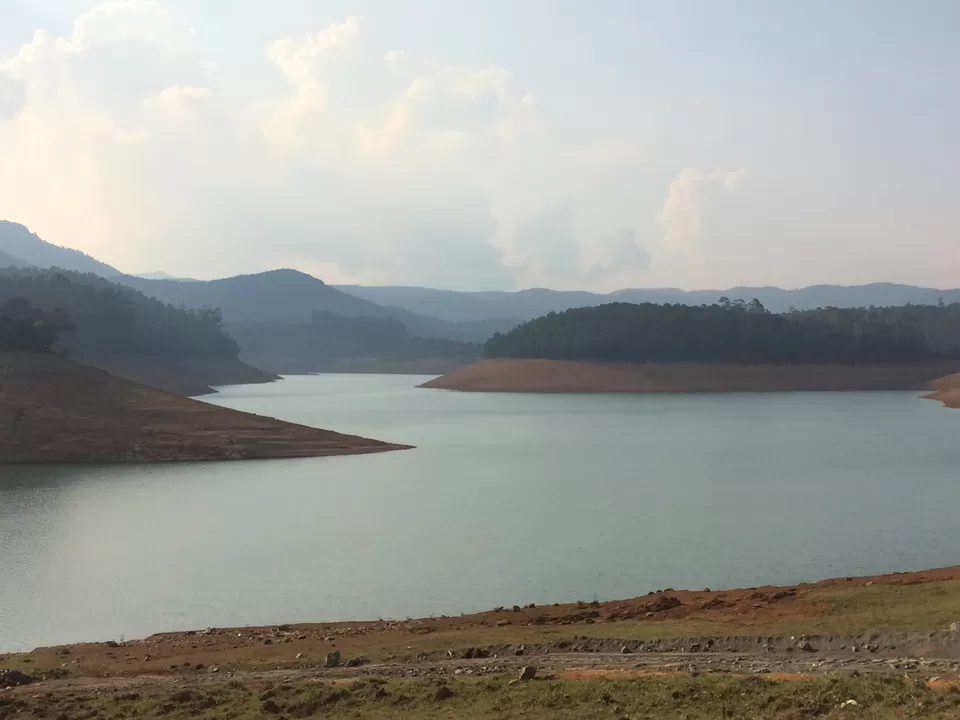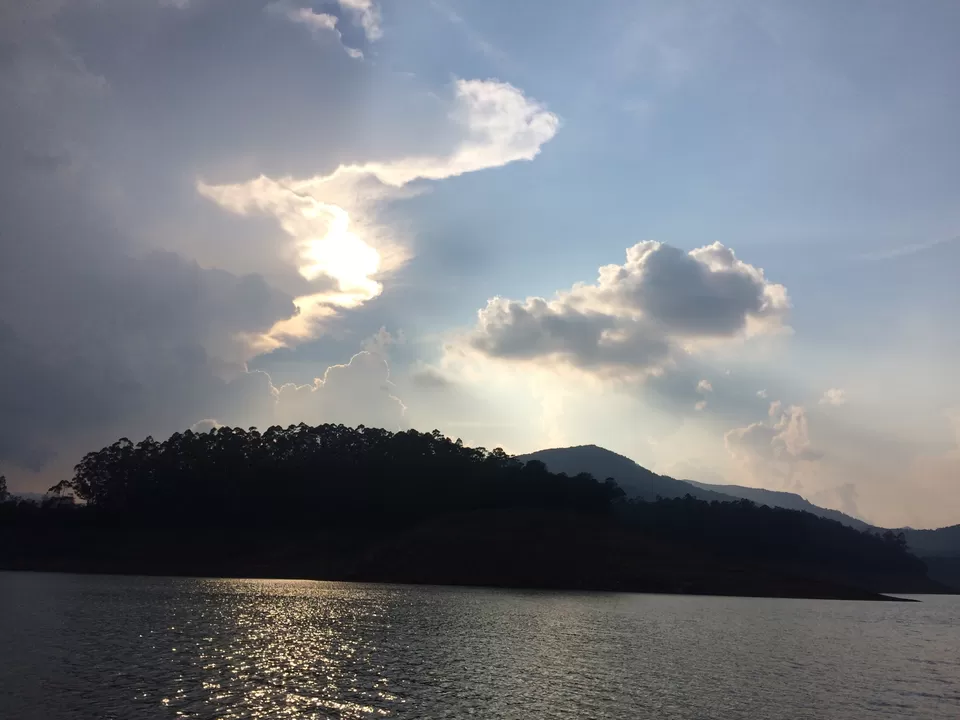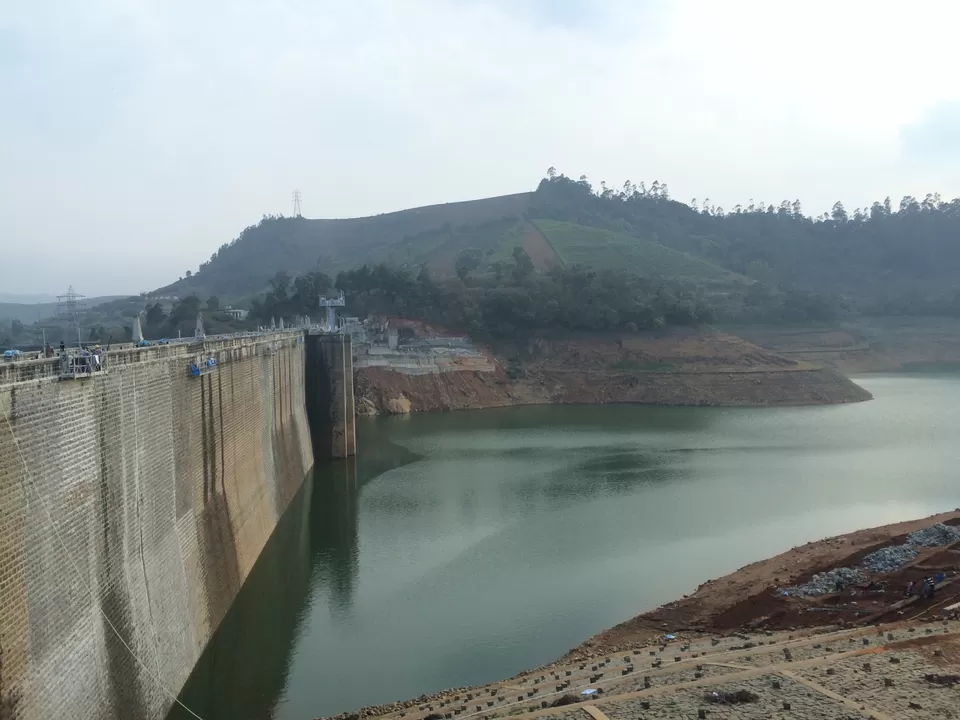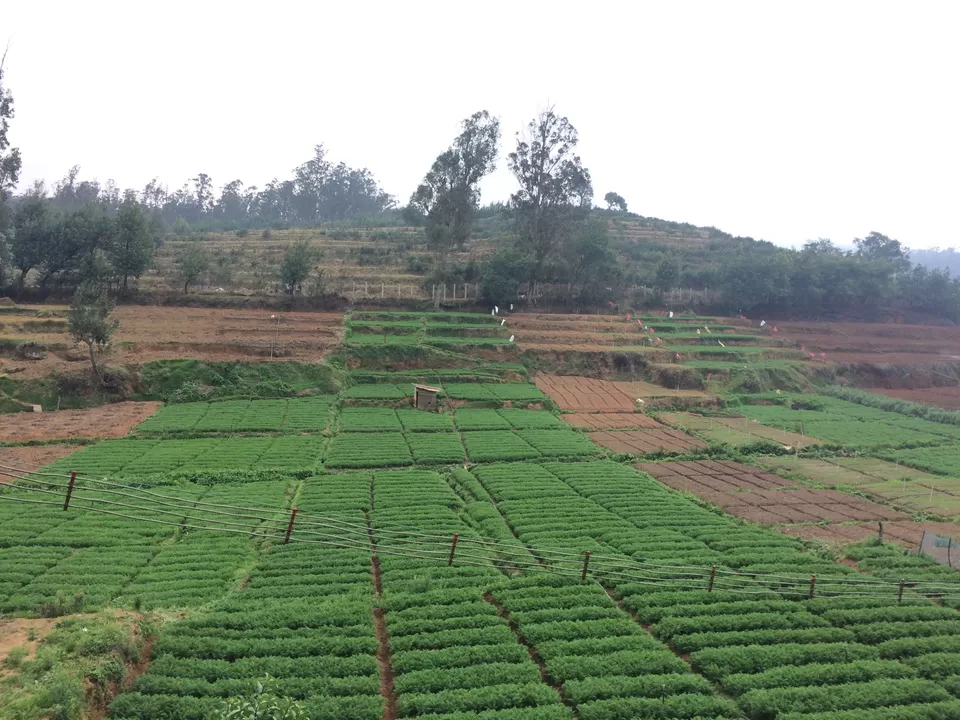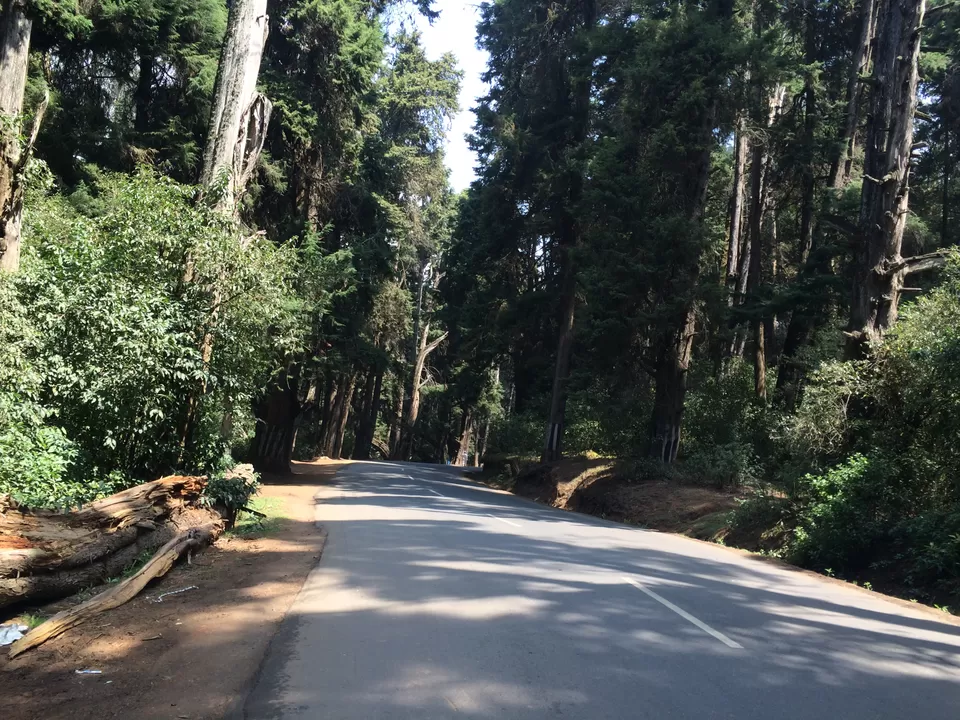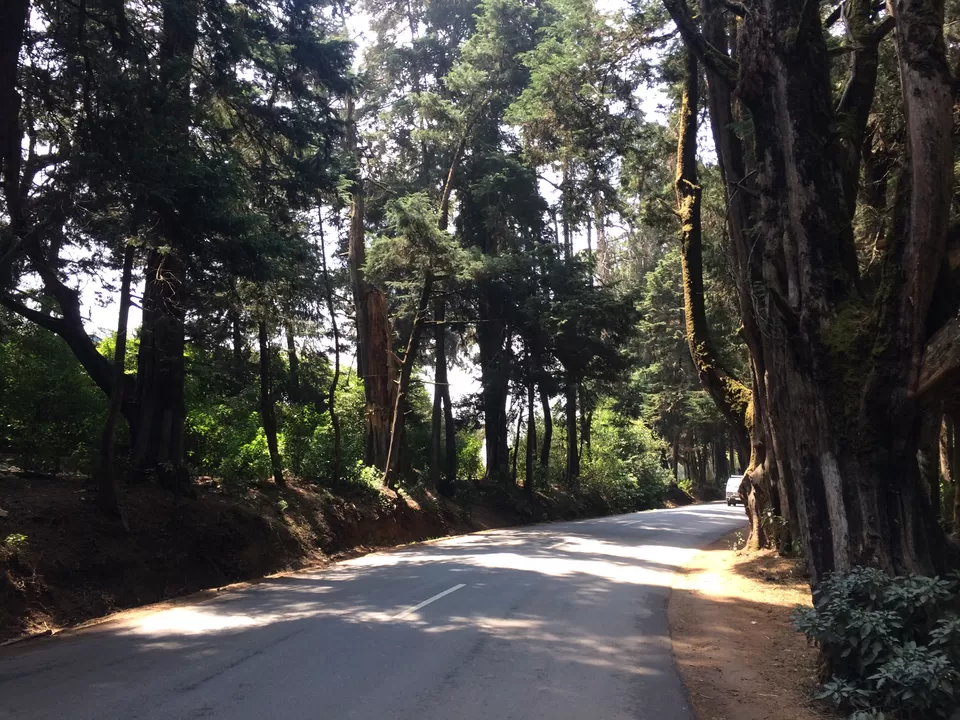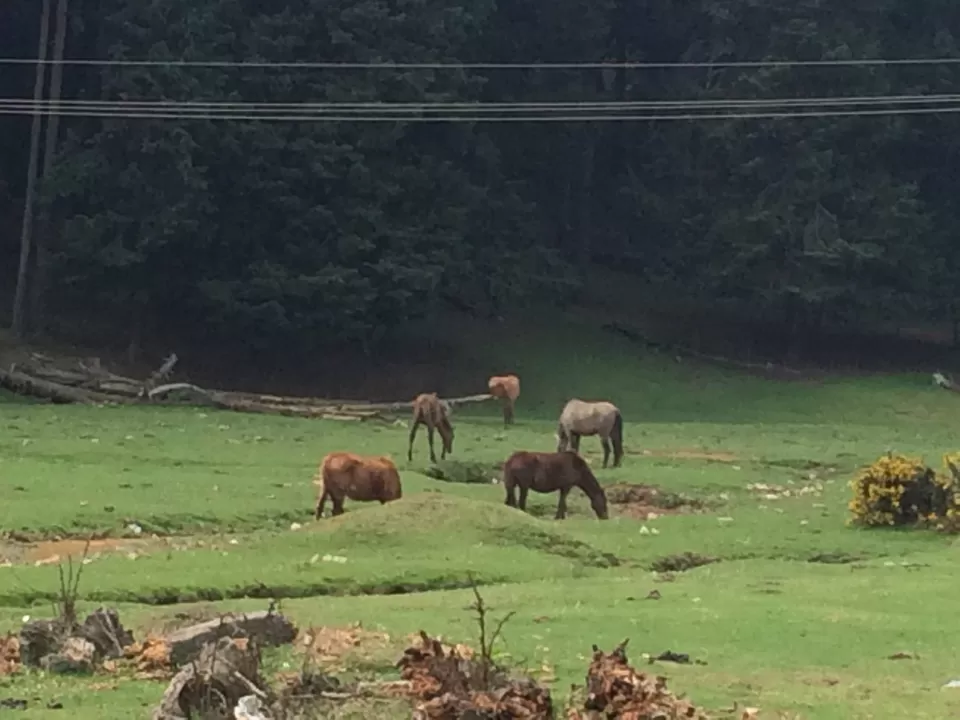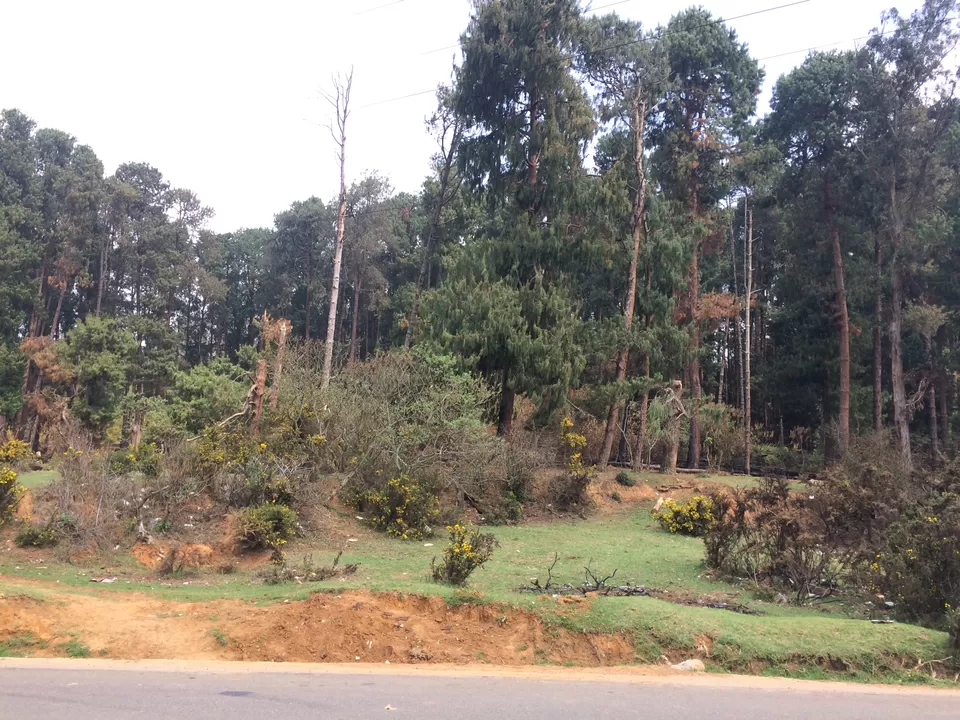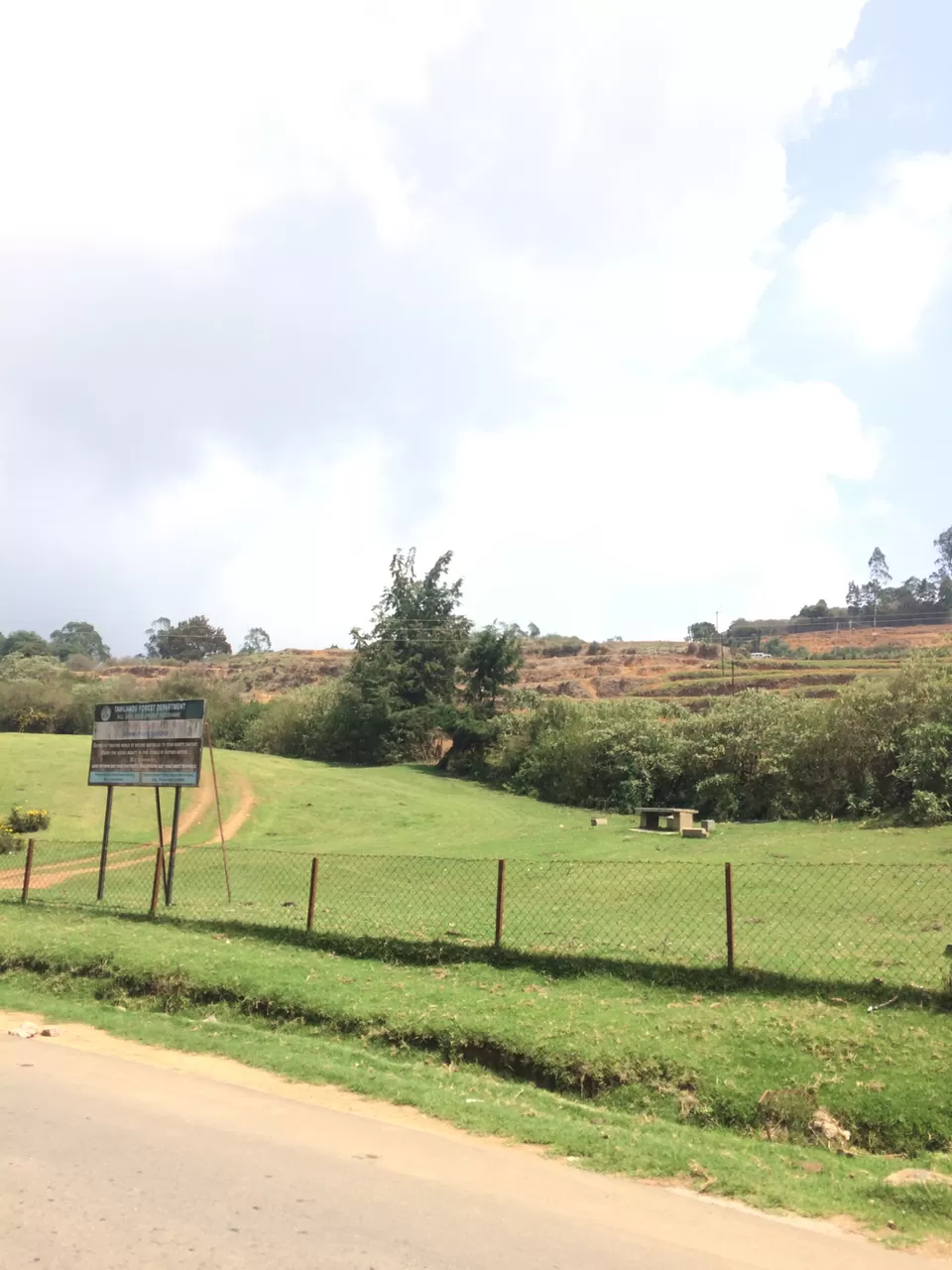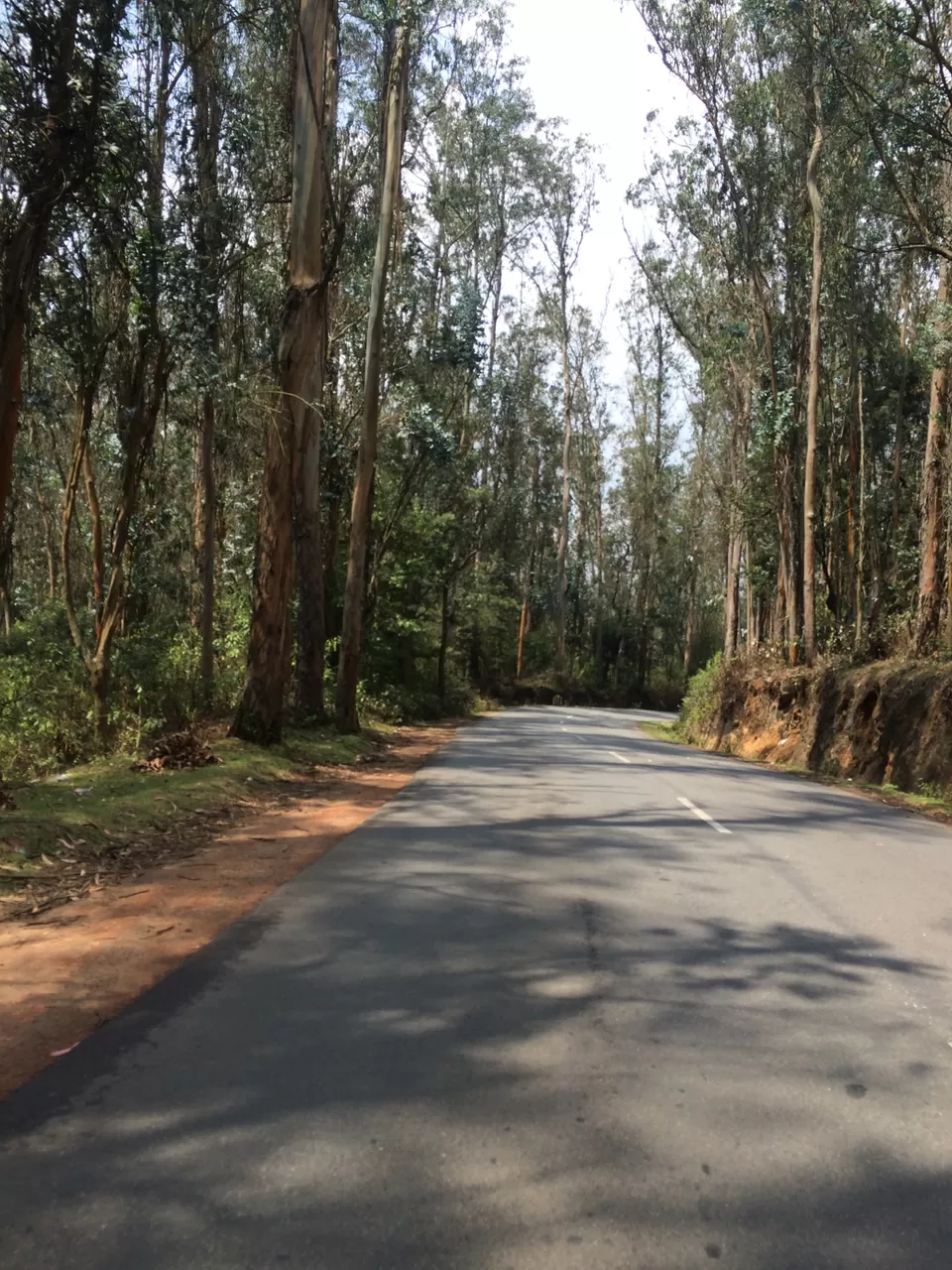 So, on our last day we decided to ditch the Doddabeta peak and head to avalanche lake. On reaching avalanche, there was no road that lead to the lake. We had to find a trail in the forest ans trek down the mountain to reach the lake. So we parked our two wheeler side by the road, and found a trail. We had to be careful as we feared the wild bisons and the snakes. On reaching down, we found a beautiful lake surrounded by forests. All that you can hear is the wind, the sound of the water flowing and the birds chirping. The calmness one can get at this particular place is on a whole new level. People who really want to destress and escape reality should visit these places untouched by the tourists. The lake is deep though. And the fresh air you get is unbelievable. After spending one full hour at the lake, we had to climb back and came back to Ooty. We had our lunch and boarded our bus at charing cross at about 6PM. We reached chennai the next morning.
The whole trip was unforgettable. The best way to de stress and escape. And we really escaped reality and had nice stay in all these places. The best way to explore any place is to hire a vehicle and explore and just loiter around the city. The beautiful part was the view between these destinations. The journey was more beautiful than the destination.