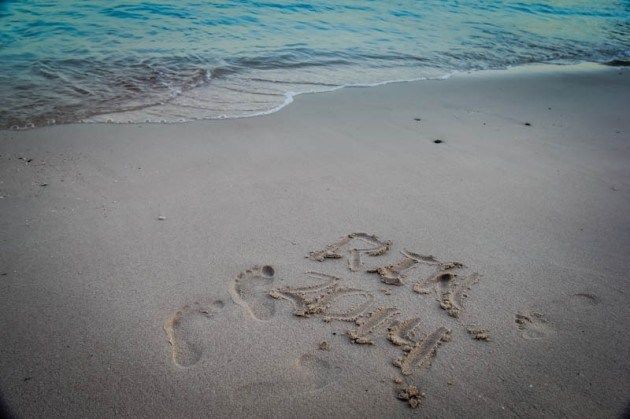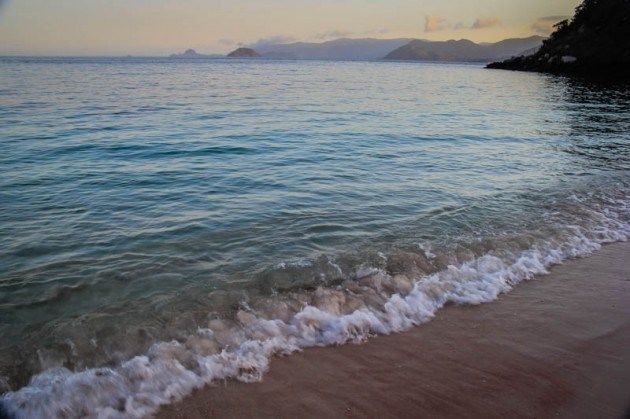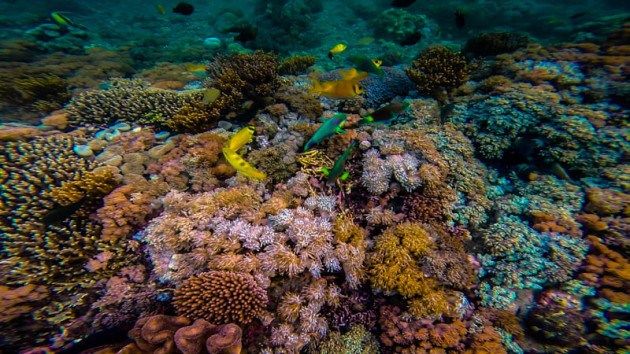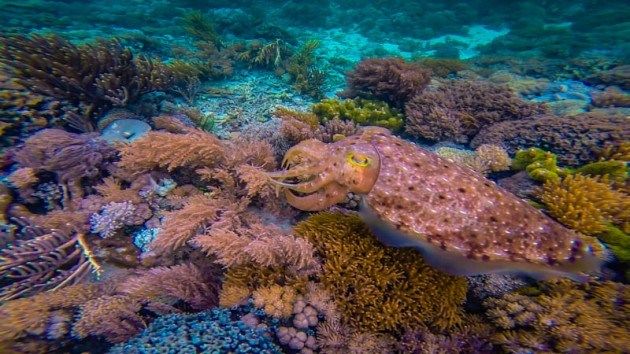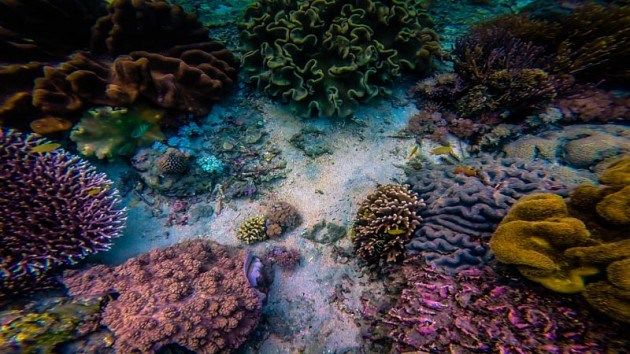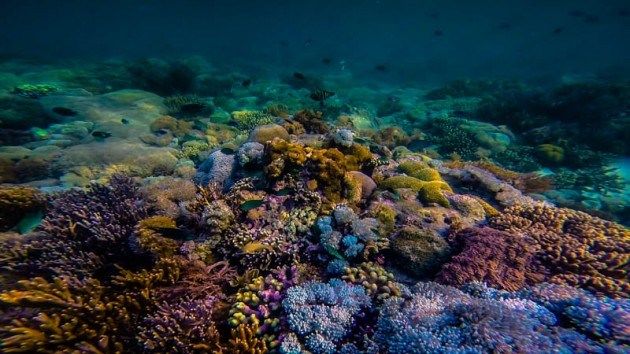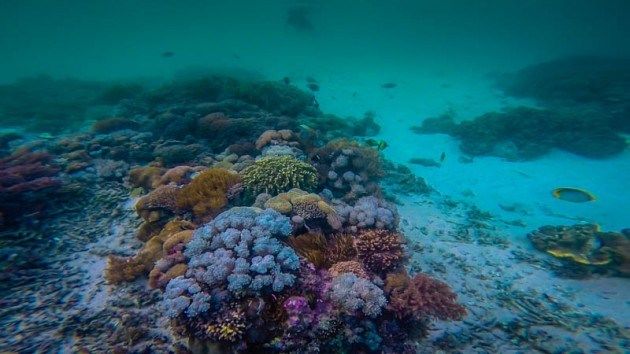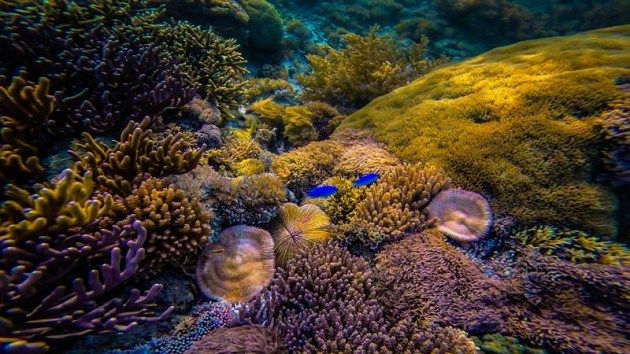 It's a common assumption that you need to go scuba diving to see the best of coral reefs and marine life in any given place. I used to believe this too, until I paid visit to a sweet little spot in the eastern part of Indonesia called Red Beach.
As we made our way to shore in the dinghy from our larger cruising boat, I couldn't help but notice the beautiful and colourful corals under the clear waters. With the sun shining through, it wasn't easy to get a clear look to understand how deep corals were from the surface. Perhaps, I even assumed that either it's not as beautiful as it seemed in one glance or is too deep. However, It was not long before I was proven wrong.
About the Red Beach
You may also see it referred to as Pink Beach and Pantai Merah. This beach gets its names from the red corals that break off and wash ashore leaving a beautiful pink hue to the sand. It really stands out against the turquoise coloured water and dramatic landscapes behind it.
When you approach the beach from the water, it is easy to see the bottom but it doesn't really tell you about the amazing things that are below you. In my opinion, it is one of the most pristine beaches I have ever visited. A must visit for beach lovers.

Location
Red Beach is located near the remote island of Rinca in Komodo National Park. It is considered a remote area as there is no public transport that can get you to this hidden gem. The only way to reach it is by taking a boat tour that goes visiting all the surrounding islands, usually including a stop to see the Komodo Dragons.
While this kind of transport may turn many travellers off, I see this as a huge positive. It keeps this little paradise form being commercialised and overcrowded. The day we visited, it was only our boat with 12 people including the boat crew. We had the whole beach and the whole reef to ourselves for three full hours!
The downside, however, is that you will have to pay a pretty heavy penny to visit Red Beach. With dive boats and multiple day tours being the only options, you will be hard pressed to find something cheap for a visit. Despite all this, it is totally worth it. We visited Red Beach with Kencana Adventure Tours.
Best snorkelling experience in the world
Who misses snorkelling when at a beach with turquoise water. With that said, we can easily say this was hands down the best snorkelling experience we ever had. The water there was so shallow that you can barely 'dive'.
You will float along and see thing so amazing you won't believe your eyes. I can think of no other place where you can see such vibrant, untouched coral so close to shore with such an abundance of marine life. Don't be surprised if you spend hours in the water and still feel like only a few minutes have elapsed. After all, where else can you literally find Nemo just feet from the beach?

No joke, all the pictures up there, those were snapped while we were snorkelling right off the beach at this location. It's an experience we will rave about for many years to come.
What do you think, pretty amazing? Comment below and share your thoughts. You, too, can create your own travel blog at Tripoto, like I did. Start writing here!
If such paradisiacal beaches interest you, then subscribe to Tripoto on YouTube and binge watch videos about your favourite destinations.
Get travel inspiration from us daily! Save our number and send a Whatsapp message on 9599147110 to begin!