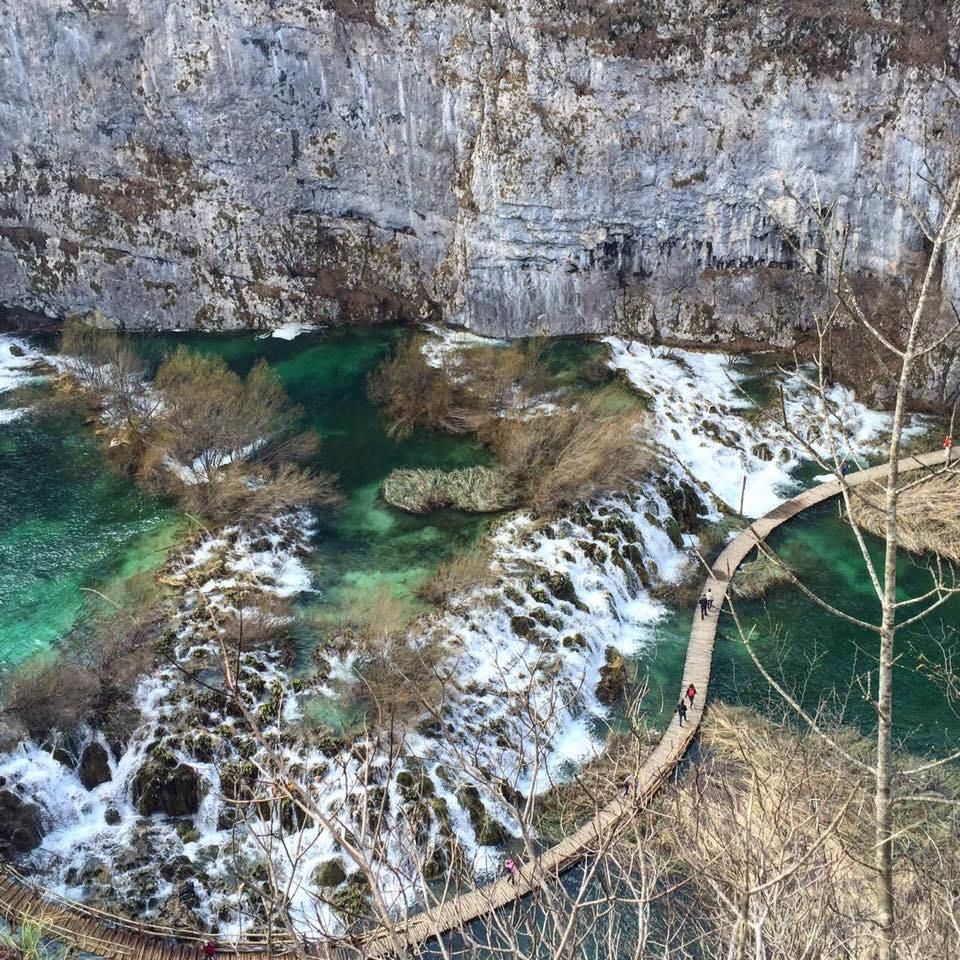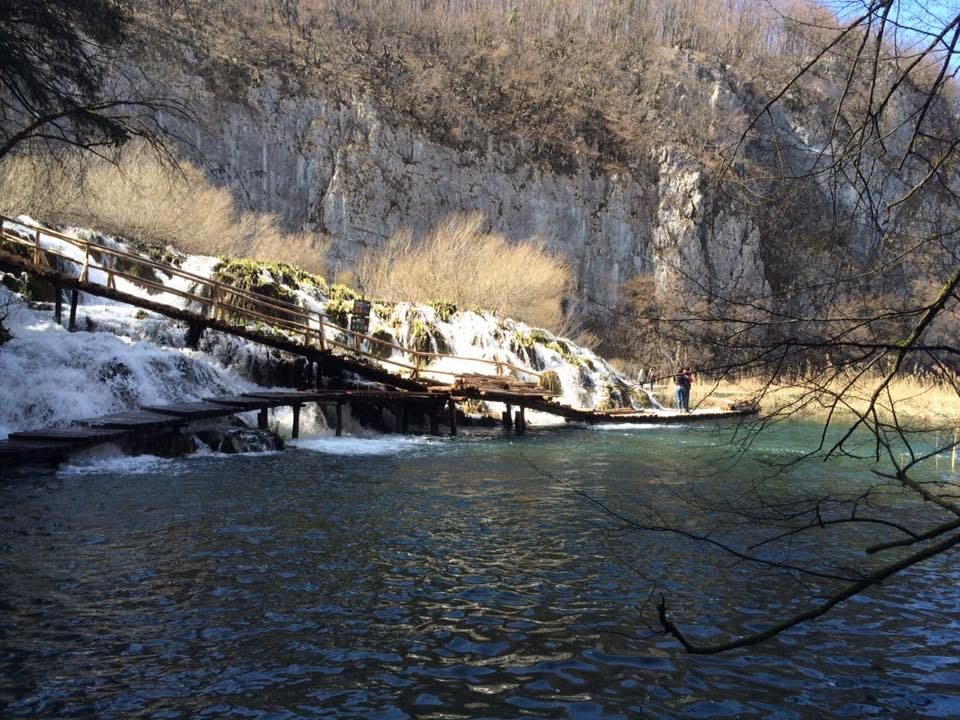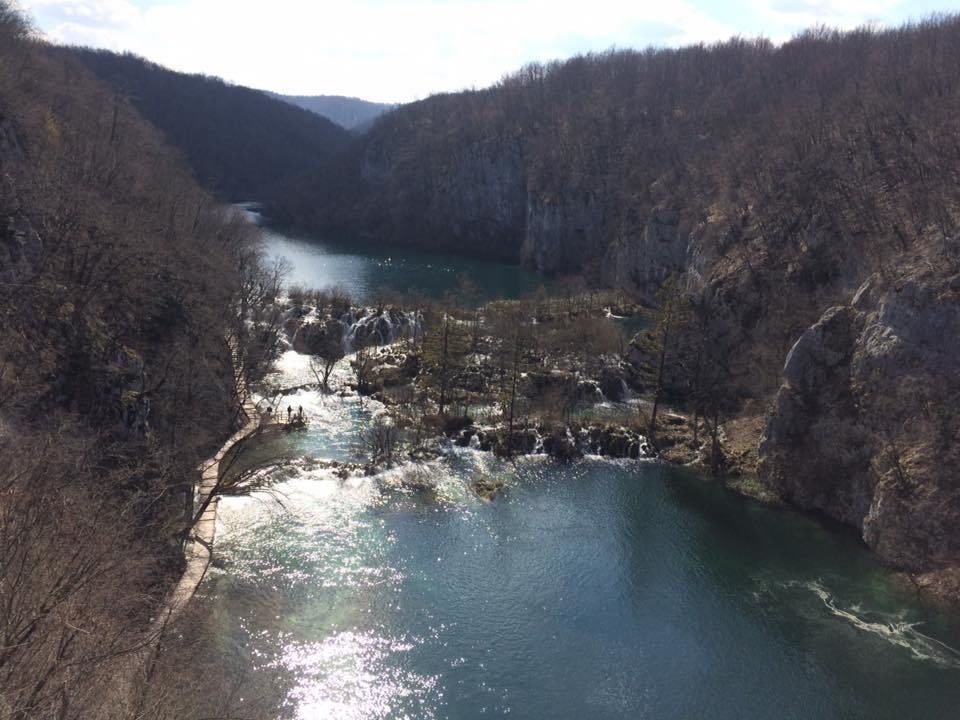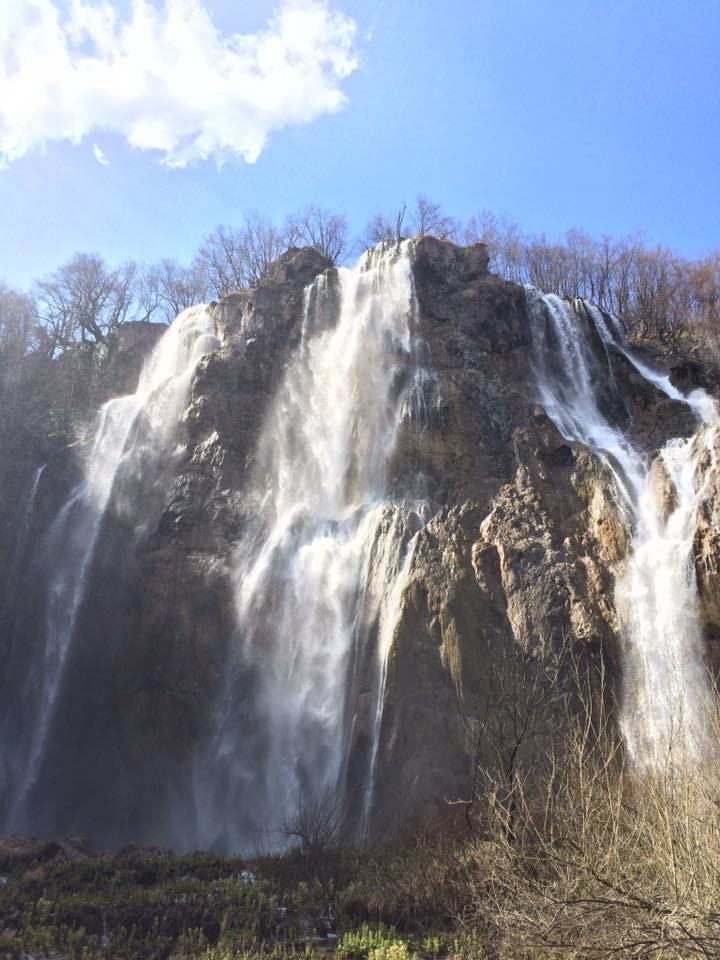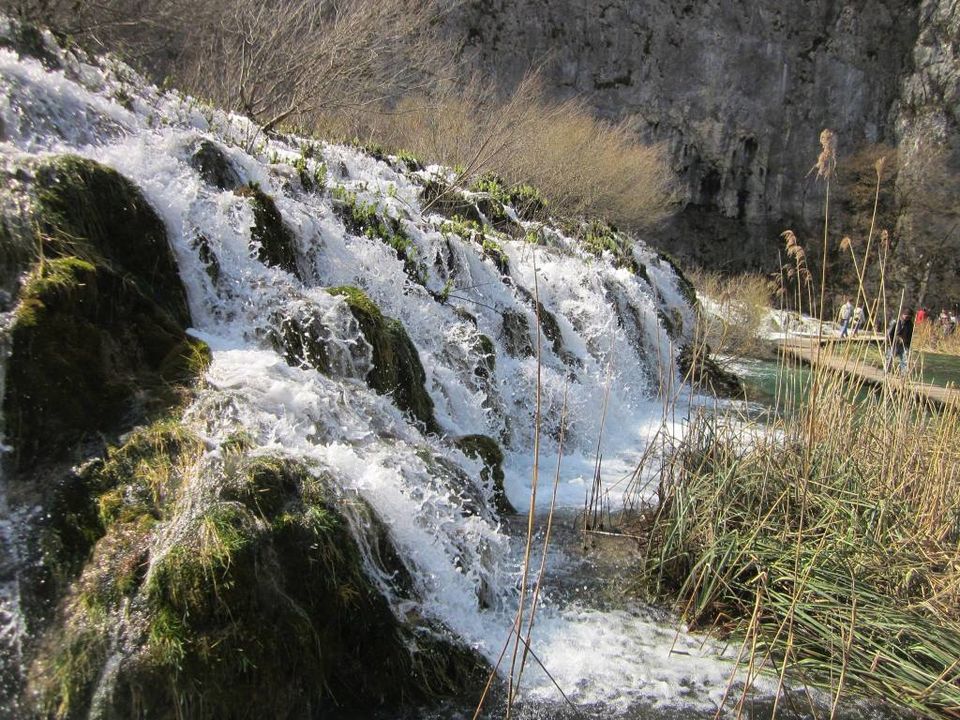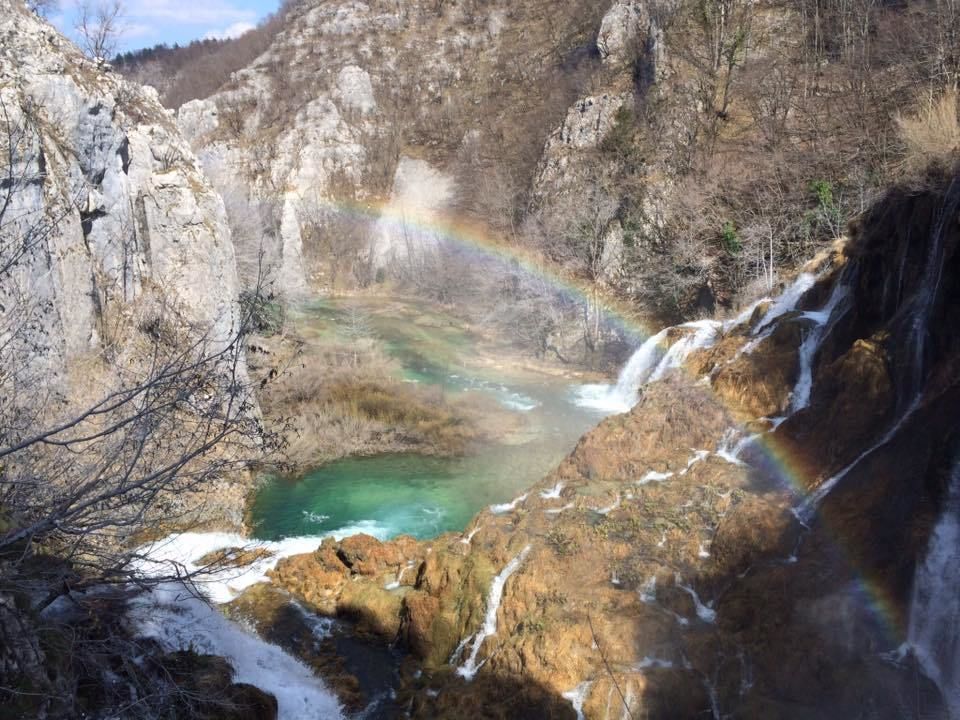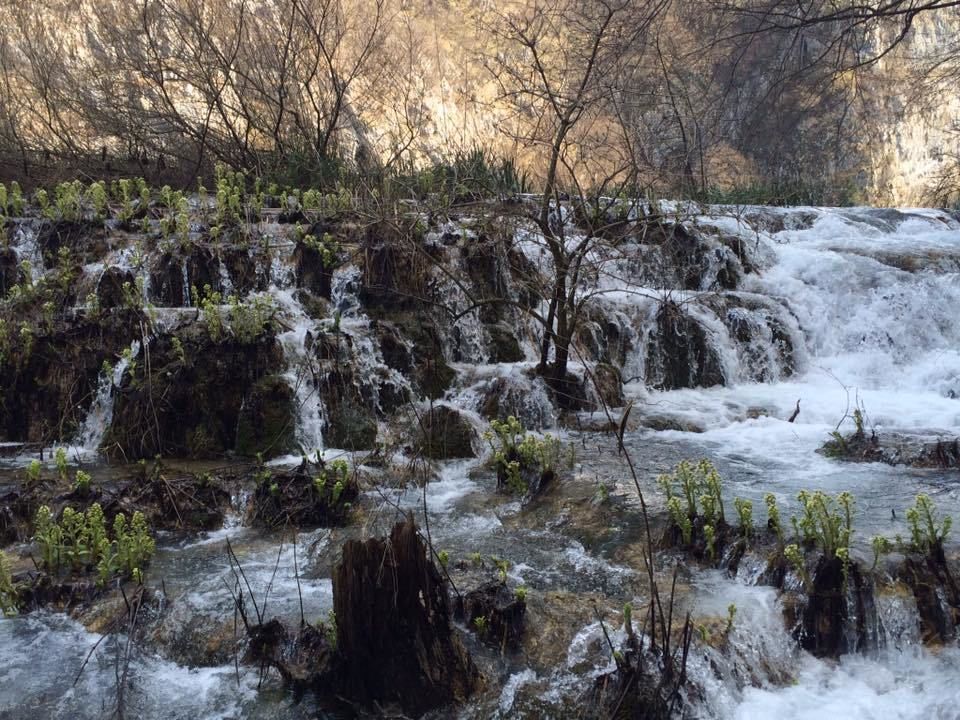 Plitvice was in my "Top Places to See" in Croatia when I planned my trip. And it didn't disappoint. As a World Heritage Site, Plitvice maintains a pristine environment. Famous for its sixteen lakes, inter-connected by a series of waterfalls and their stunning colours, it remains one of the most popular destination in Croatia.
We made a day trip on our way to Zadar. Since we were in Croatia in the off-season, we could beat the rush. But we were surprised to see enough crowd for this season too. The Park is open daily all year round, with longer opening hours during summer (usually, 7 am to 8 pm). There's an entrance fee: for adults it's 55 Kuna (£5.50/€7.25/$8.50) January to March and in November and December; 110 Kuna (£11/€14.50/$16.50) during April to June and in September and October; and 180 Kuna (£18/€24/$27) in July and August. There are two entrances to the Park – Entrance 1 for the lower lakes and Entrance 2 for the higher lakes & Entrance 2 which was closed when we arrived. But don't worry there is a lot to be seen through Entrance 1 too. The Park prints out/displays maps for some different sightseeing walks, of varying lengths.
Those who like hiking would love the area. Once you enter, there is a well-laid out system of wooden walkways which allows one to pass all around and sometimes through the water and there are hiking trails through the woods. The total distance of the UNESCO site is 18 kilometres. I suggest come early by 9-10 am and spend the day wandering around the lakes and waterfalls. From the entrance, we headed down the winding gravel path to reach the wooden walkways to cross the lakes passing by Veliki Slap, the highest waterfall in Croatia with a 78-metre drop. We passed through the Gavanovac Lake climbed to a cave and went around Milanovac Lake.
One can take a boat across Kozjak Lake too but we decided to walk to the resting and food area where we relaxed enjoying the beautiful scenery while the dogs played around. During the off-season sometimes water level rises and some pathways might get closed. THINK TWICE BEFORE TRYING to cross them. The water is cold enough to pinch you in the feet and make them numb.
Most of the walk was pretty relaxed and we managed to spend the few hours getting lost at the beautiful lakes. Swimming is not allowed here so for that one can visit Krka National Park. One can easily spend an entire day in the beauty of nature here.
How to Reach-
Plitvice Lakes National Park is located about halfway between Zagreb and Zadar. Both these cities are awesome places to visit, Zagreb being the capital of Croatia and Zadar with the beautiful old town. Driving to lakes from either of these cities will take almost an hour. There are also buses from Zagreb and Zadar, which go directly to the lakes. I suggest rent a car and drive around.
This trip was originally published on CHASING THE EXPERIENCE