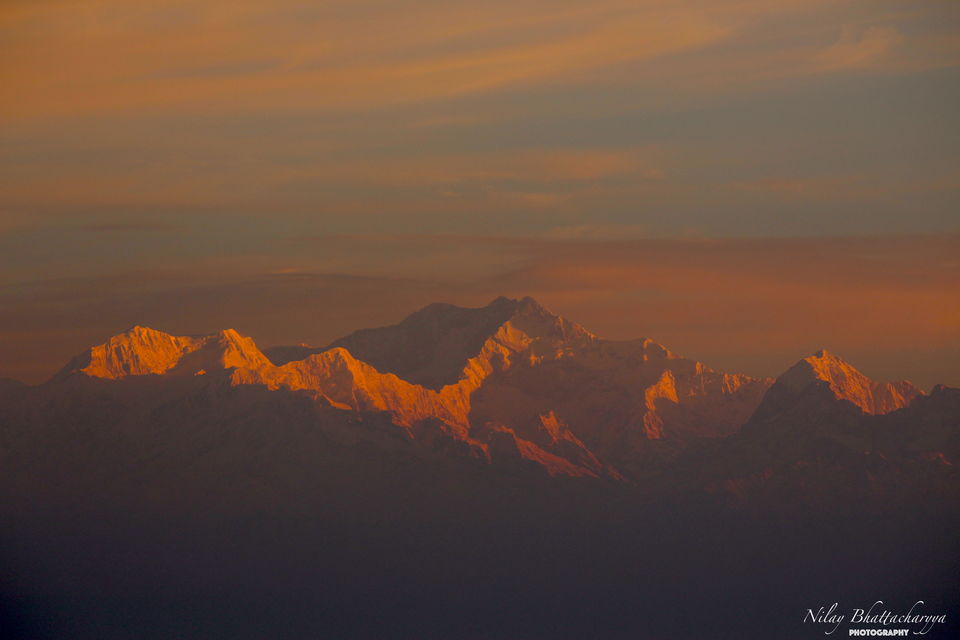 The first thing that comes in the mind when we think about Darjeeling is the mountains. The mesmerising beauty of the Five Treasure of snow, Kanchenjunga. The sunrise from the Tiger Hill is a must to feel the heavenly atmosphere that it creates. The way the sun plays with the mountains is awesome.
One more thing to cherish is the Toy Train Rides. The only steam engine available to get a feeling of it. When the train manoeuvres itself on the zig zag lines of the mountains the scenery it shows, the feeling is unexplainable. The best trip is the last train that you get from Ghum to Darjeeling. You will be able to see the City lights from the Darjeeling Railway Station, for those who loves to do night photography it's heavenly.
Last but not the least of you are lucky enough and you get a clear sunny day, Kanchenjunga staying with you throughout is mesmerising. It enhances the beauty of this beautiful city of Thunderbolt.