"I was traveling solo but never felt that I was alone......"
The weather was damn cold, I had put on my jacket and even ordered a hot chocolate to keep myself warm. The view from the top of the cafe was mesmerizing, surrounded only by mountains. I was clicking some pictures and in the background A R Rahman's composition were playing. That's when the clouds cleared and my eyes fell upon this mountain.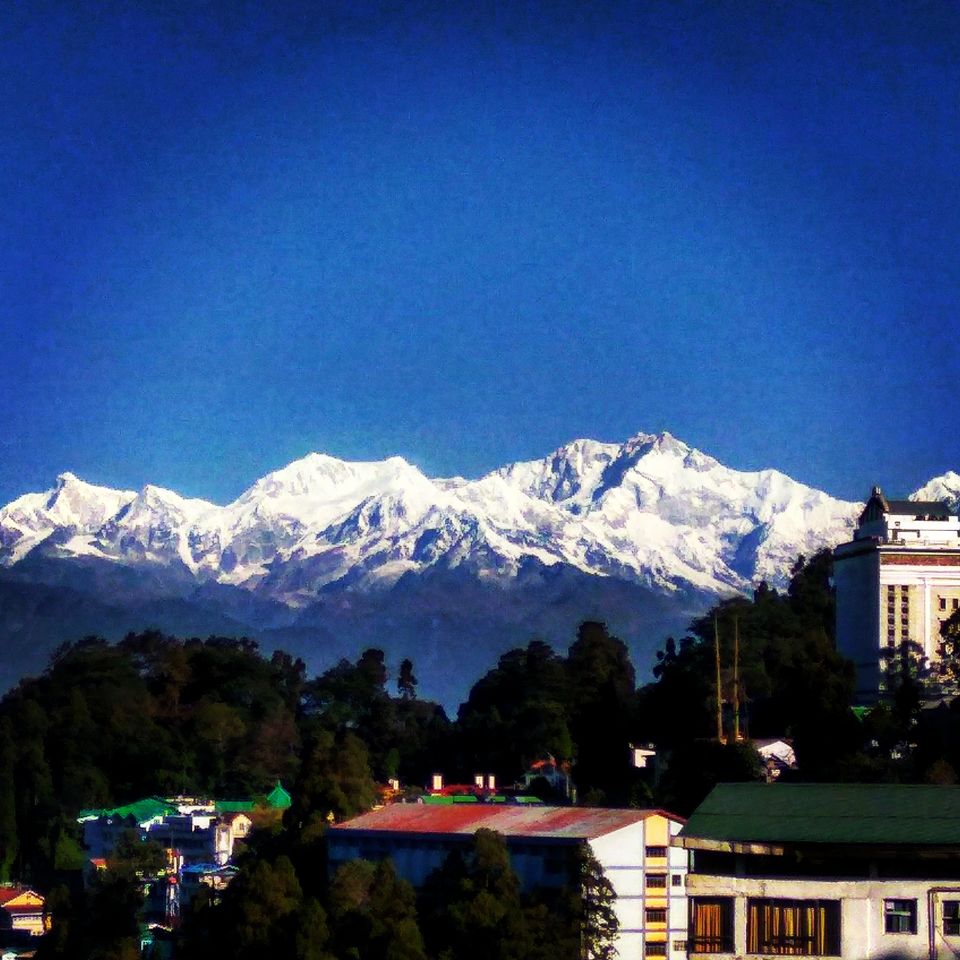 Kanchenjunga showing up. Those pointed edges, the snow cap on the top, which was looking like a crown, and the sunlight falling on it to make it shine elegantly, was so breathtaking that I just kept looking at it. I tried to frame it up, took a picture of it but wasn't satisfied. I tried different angles, zoom in, zoom out, change in light but nothing worked out. That was the time, I realized that the beauty is best captured by the eyes rather than the camera. I kept just looking at it for 30-40 min continuously, I smiled from heart, probably my each and every nerve was filled with happiness and peace that I shed tears. I did realize that I found peace when left alone in an unknown place in between unknown people. But wait how did I ended up here?