Rajasthan is famous for its grand forts, majestic palaces and unique temples. And Dausa is a jewel in the crown of Rajasthan that shines brightly but is often overshadowed by its more illustrious neighbor Jaipur.
Dausa is a small town also known as Deva Nagari. It is located around 55km from Jaipur, and has a lot of history and archaeological importance. A trip to Dausa is often combined with Jaipur, and is a wonderful insight into the rural culture of Rajasthan as well as its history.
Places to Visit:
1. Chand Baori, Abhaneri
Chand Baori is an ancient step well believed to have been built in the 8th and 9th centuries. It is 19.5 meters in depth and features 1000 narrow steps, spanning 13 stories. It has a precise geometrical pattern is one of the largest and most beautiful step wells in the world. It also made an appearance in the movie 'The Dark Knight Rises'. It is located 93 km from Jaipur and 35 km from Dausa.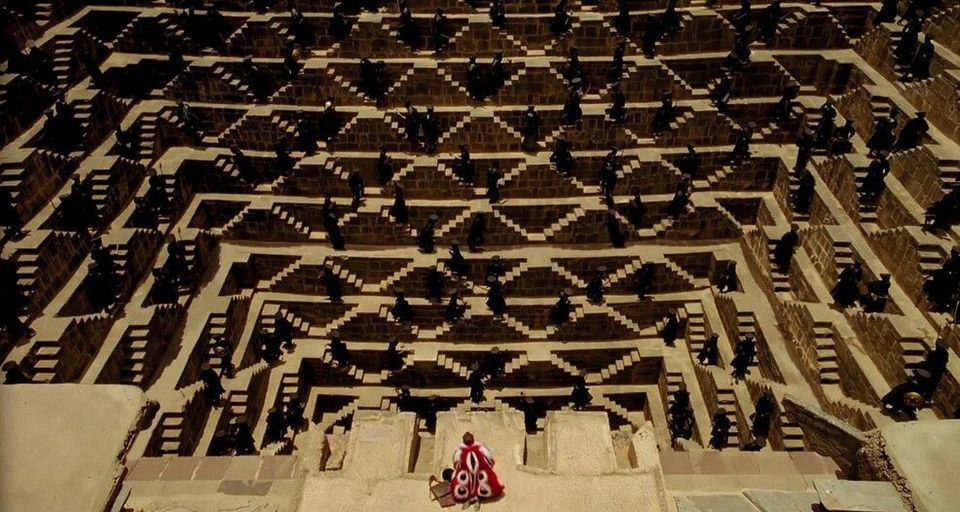 2. Harshad Mata Temple, Abhaneri
Located adjacent to the Chand Baori is a temple dedicated to Harshad Mata – the goddess of joy and happiness, who showers the people with blessings of joy and happiness. This huge temple was built in 8th century by King Chand. Almost half of this ancient temple is ruined, but it still boasts some stunning architecture and sculptures, beautifully designed mandap and pillars that are breathtaking.
3. Bhandarej
The history of Bhandarej has been linked to Mahabharata, when it was known as Bhadrawati. During excavations, many walls, sculptures, decorative lattice work jaalis, terracotta utensils, etc., have been found which speak of the splendour of its rulers. The Baori in Bhandarej is beautifully constructed with arches, and is a splendid example of the intricate architecture of ancient times. The Bhadrawati Palace, constructed in the 11th Century has been converted into a heritage hotel. Bhandarej is 75 km from Jaipur and 15 km from Dausa.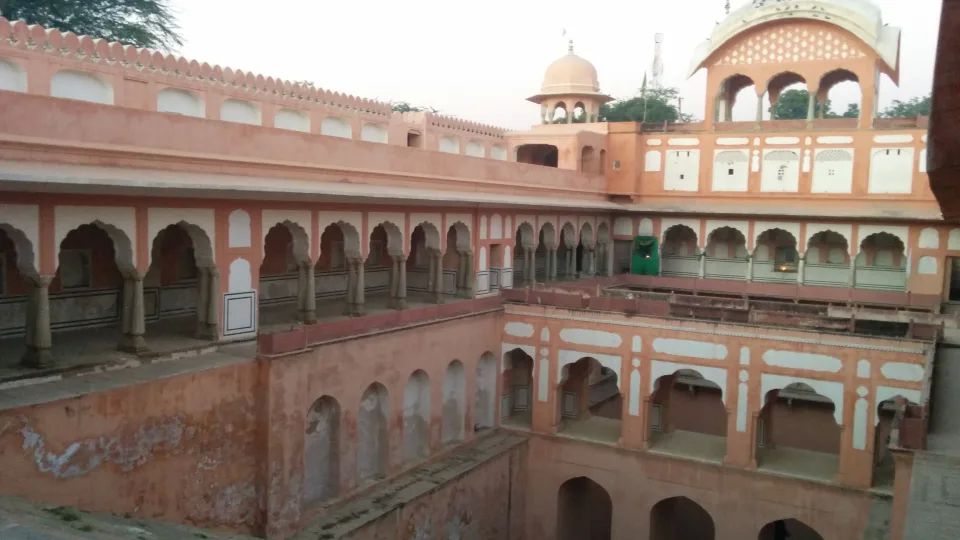 4. Lotwara
Lotwara is known as the peacock village of Rajasthan, famous for its high peacock population. The Lotwara fort is perhaps the most well known attraction of this tiny but picturesque village. The Royal Family still resides here and a part of it has been converted into a heritage hotel, open to tourists to experience the charm of royal Rajasthan. It is 45 km from Dausa and 110 km from Jaipur.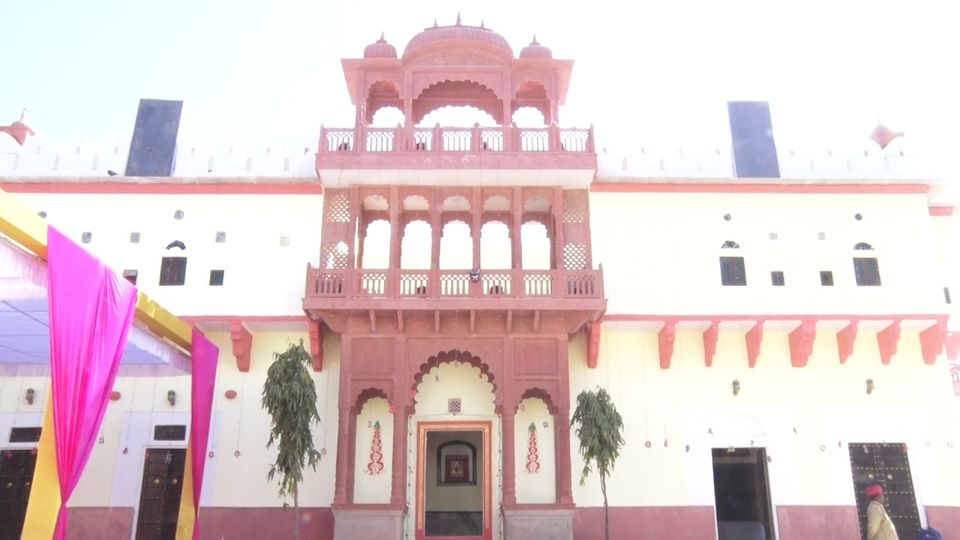 5. Bandikui
Bandikui is a major Railway Junction and famous for a ruined Protestant Church which is around 140 years old. It was built by the British. Bandikui is 100km from Jaipur and 40 km from Dausa.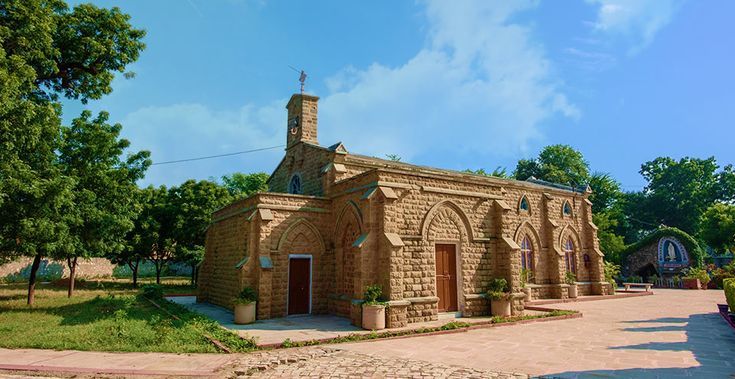 Festival
Since 2008, Rajasthan Tourism holds a 2-4 day Abhaneri Festival usually around September/October. It features traditional dances like Kalbelia, folk music, arts and crafts exhibition, puppet shows and many other performances which make it an unmissable cultural extravaganza.
How to Reach?
Dausa is 60km from Jaipur International Airport, and has its own Railway Station. It is well connected by road from major cities and you can easily take a bus from Jaipur to Dausa. However, to visit the places around Dausa, it is best to hire a cab.
Best Time to Visit:
November to February when the weather is mild.
If you are planning a trip to Jaipur, or looking for an offbeat getaway in Rajasthan, consider adding Dausa to your itinerary, and experience a rustic charm along with ancient architectural wonders.
If you have your own stories of Dausa, or think we missed out on something, do tell us in the comments or write about it on Tripoto.
For more travel stories, follow me on Tripoto and Instagram.