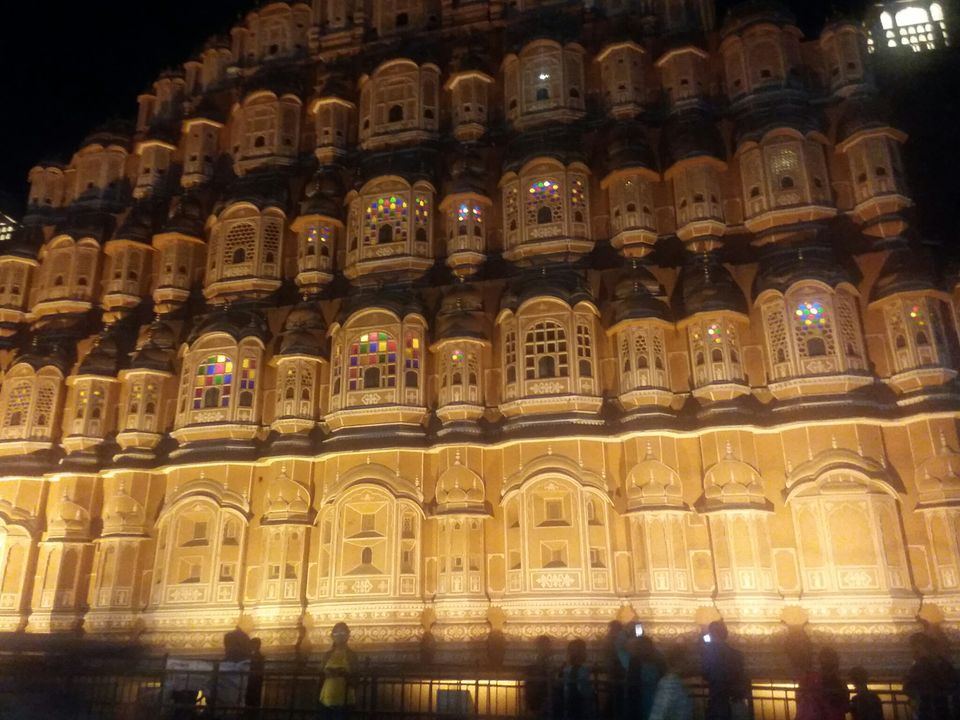 1.Hawa Mahal
2.Jal Mahal
3.Jantar-Mantar
4.Amer Fort
5.City Palace
6.Birla Temple(MustTryThePaavBhaajiThere;VeryTasty.
7.Raj Mandir Cinema(GoAndWatchAmovie)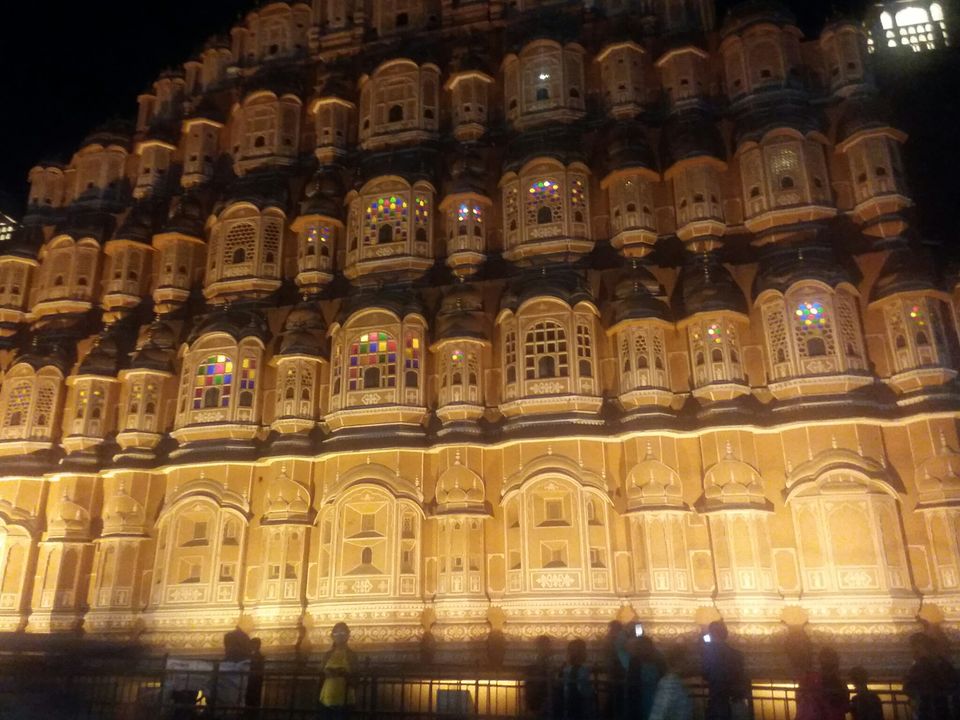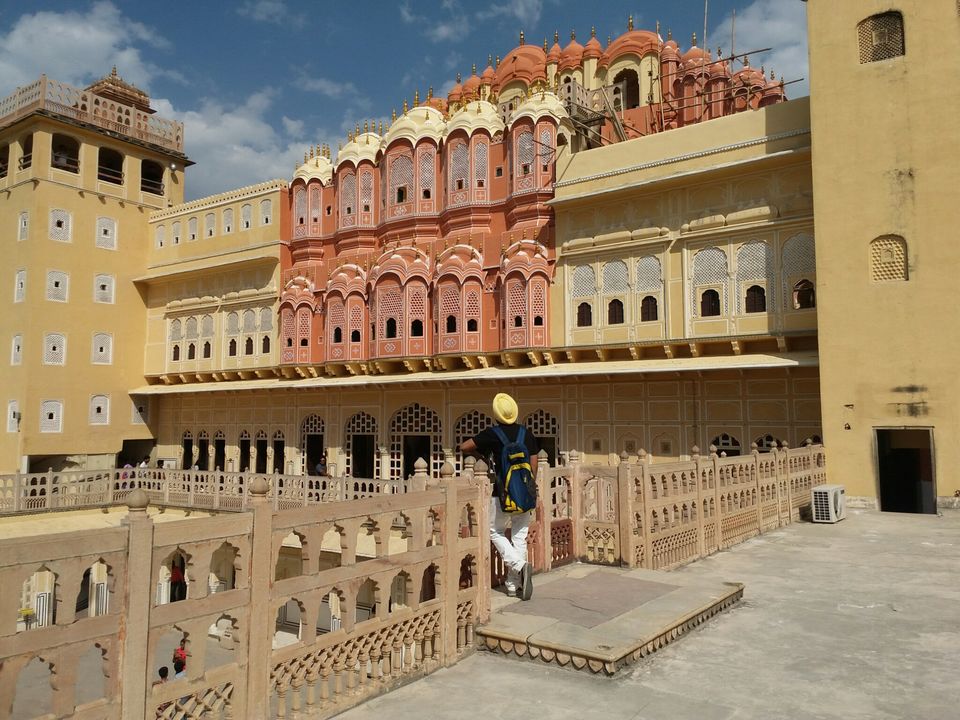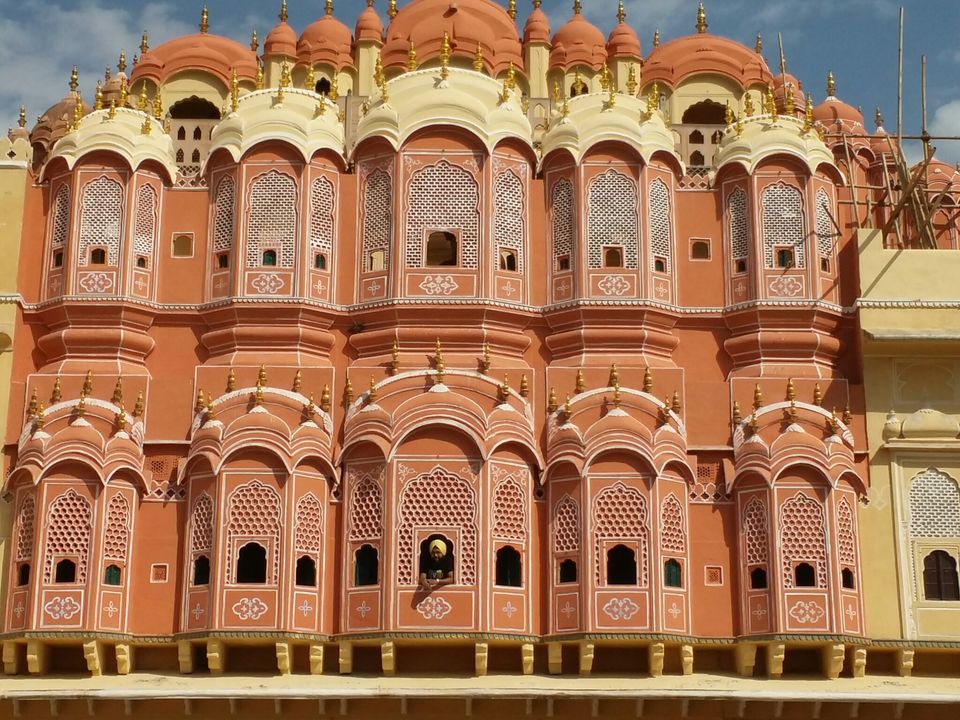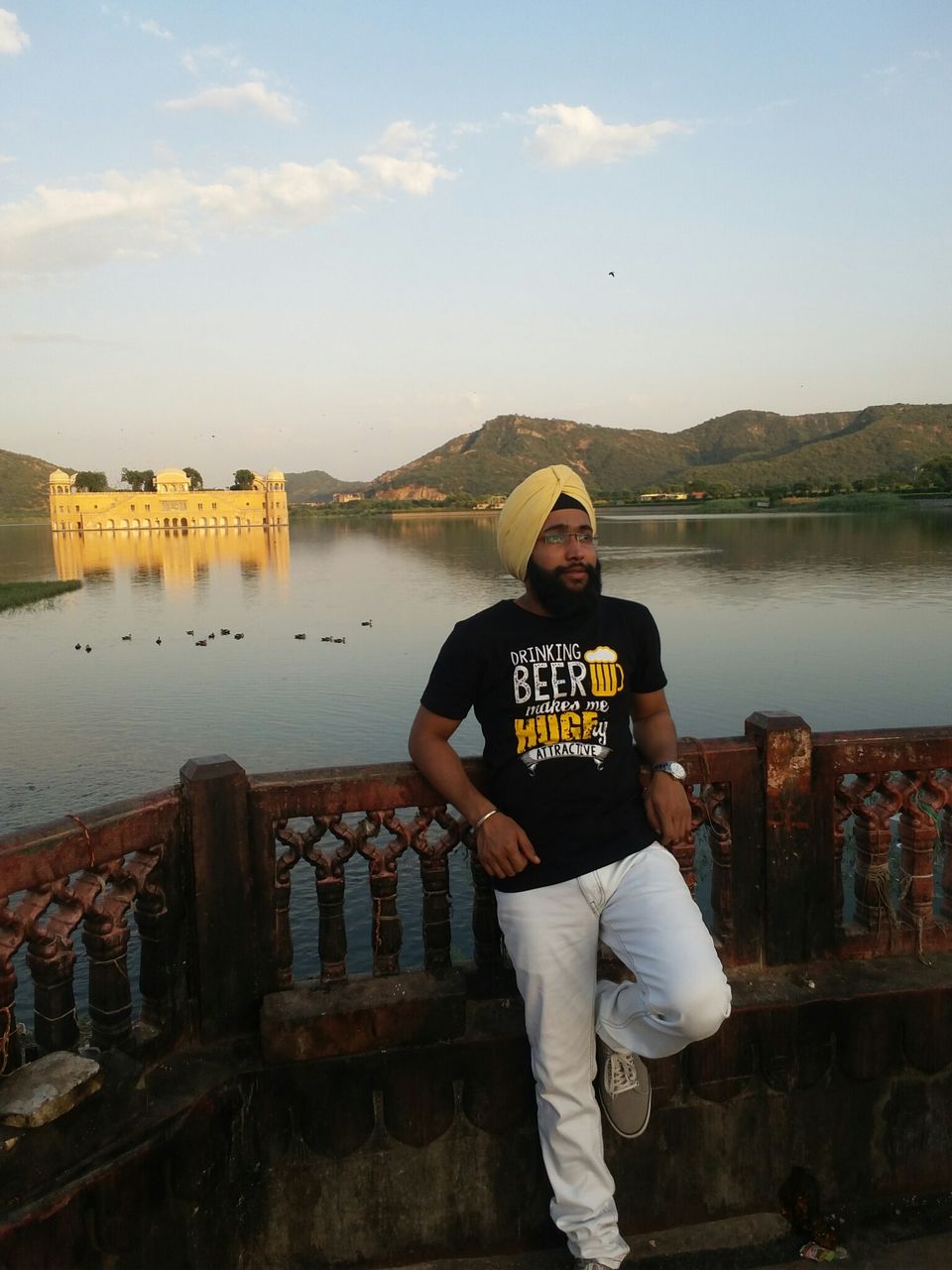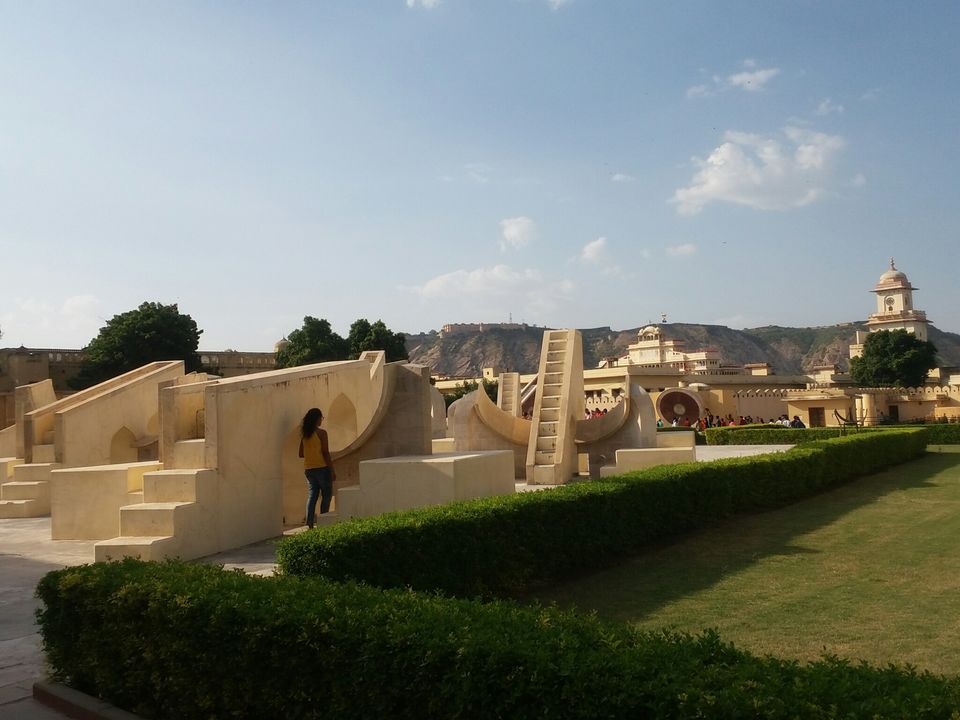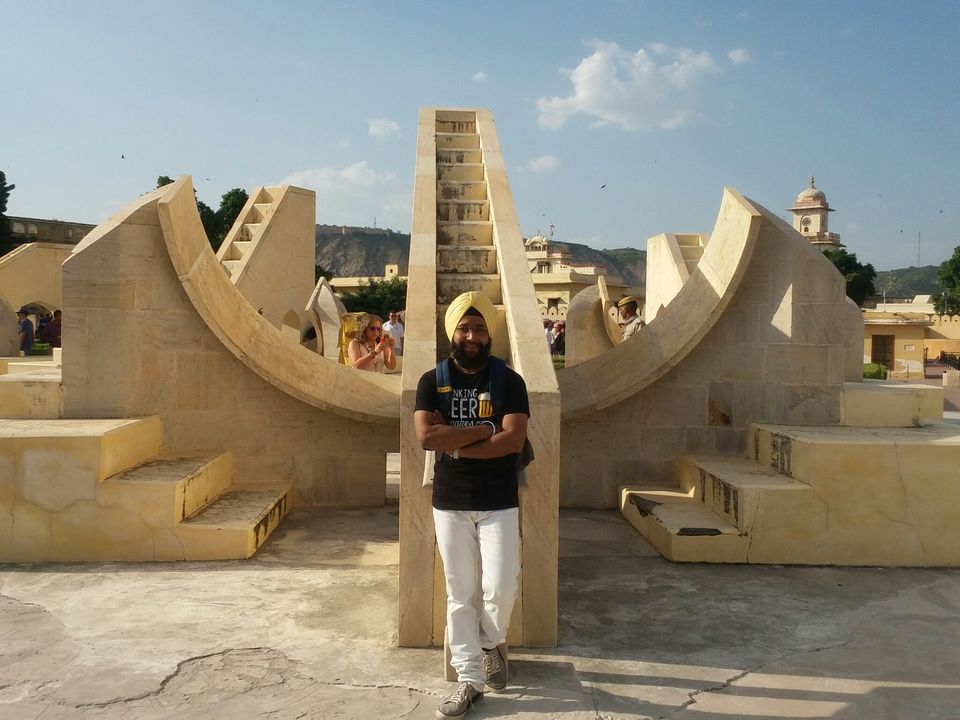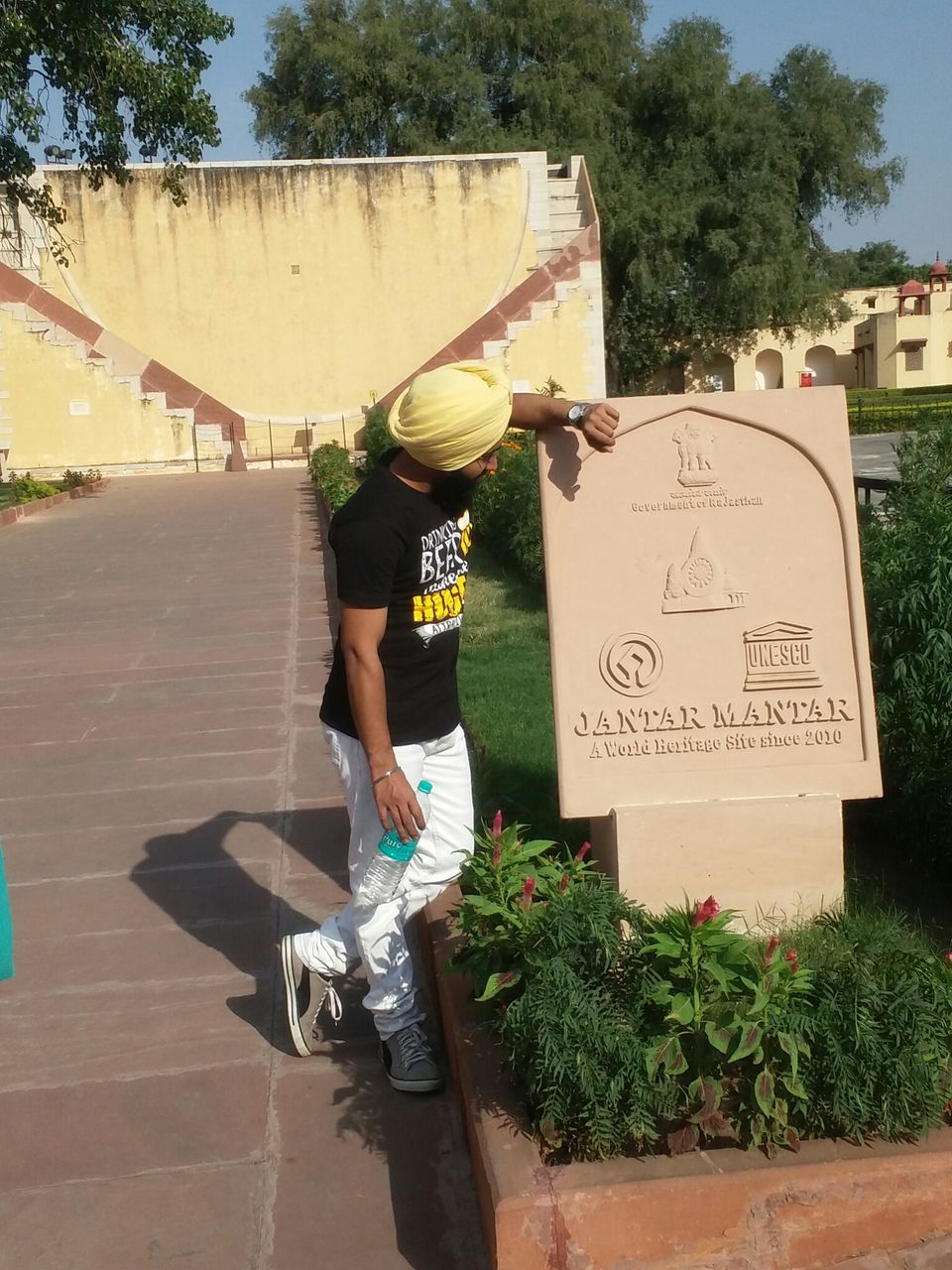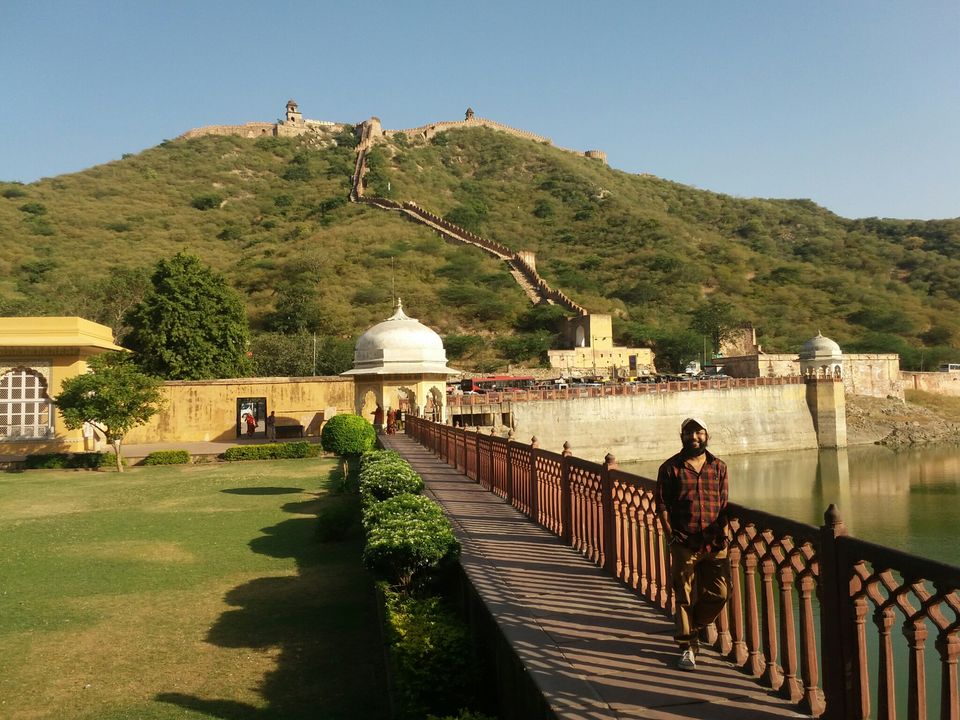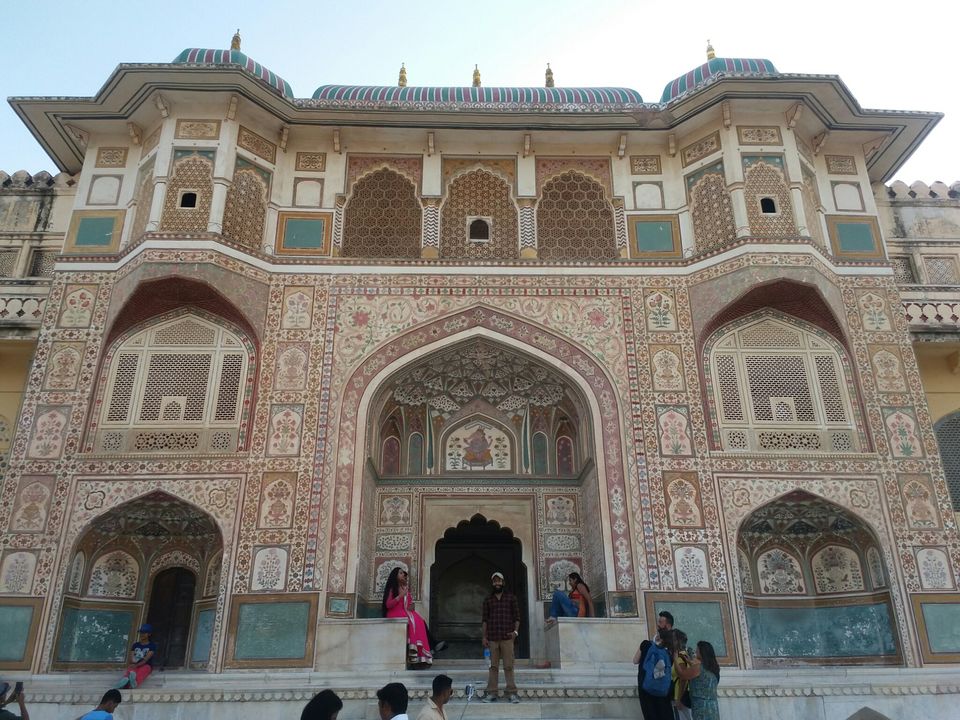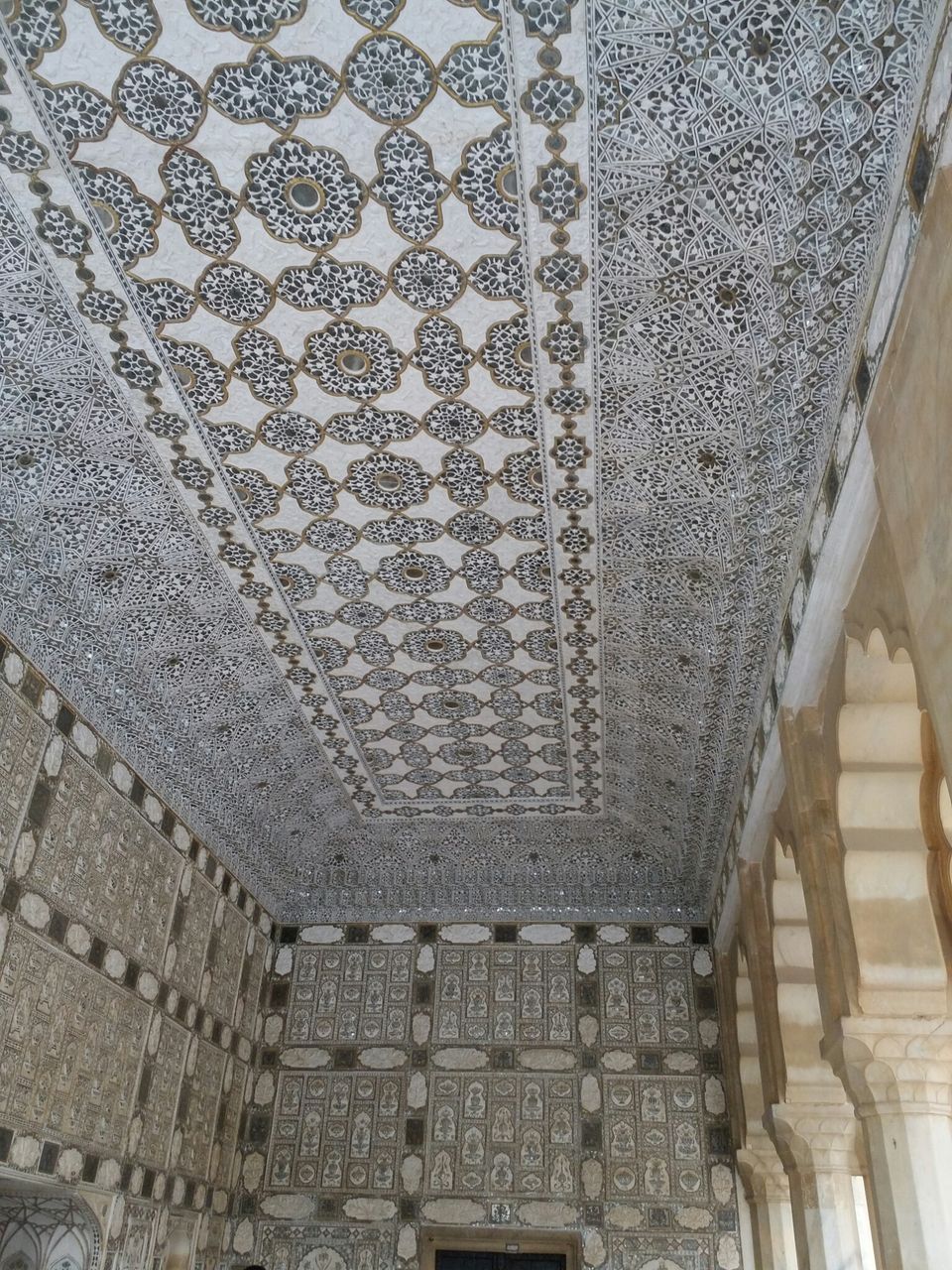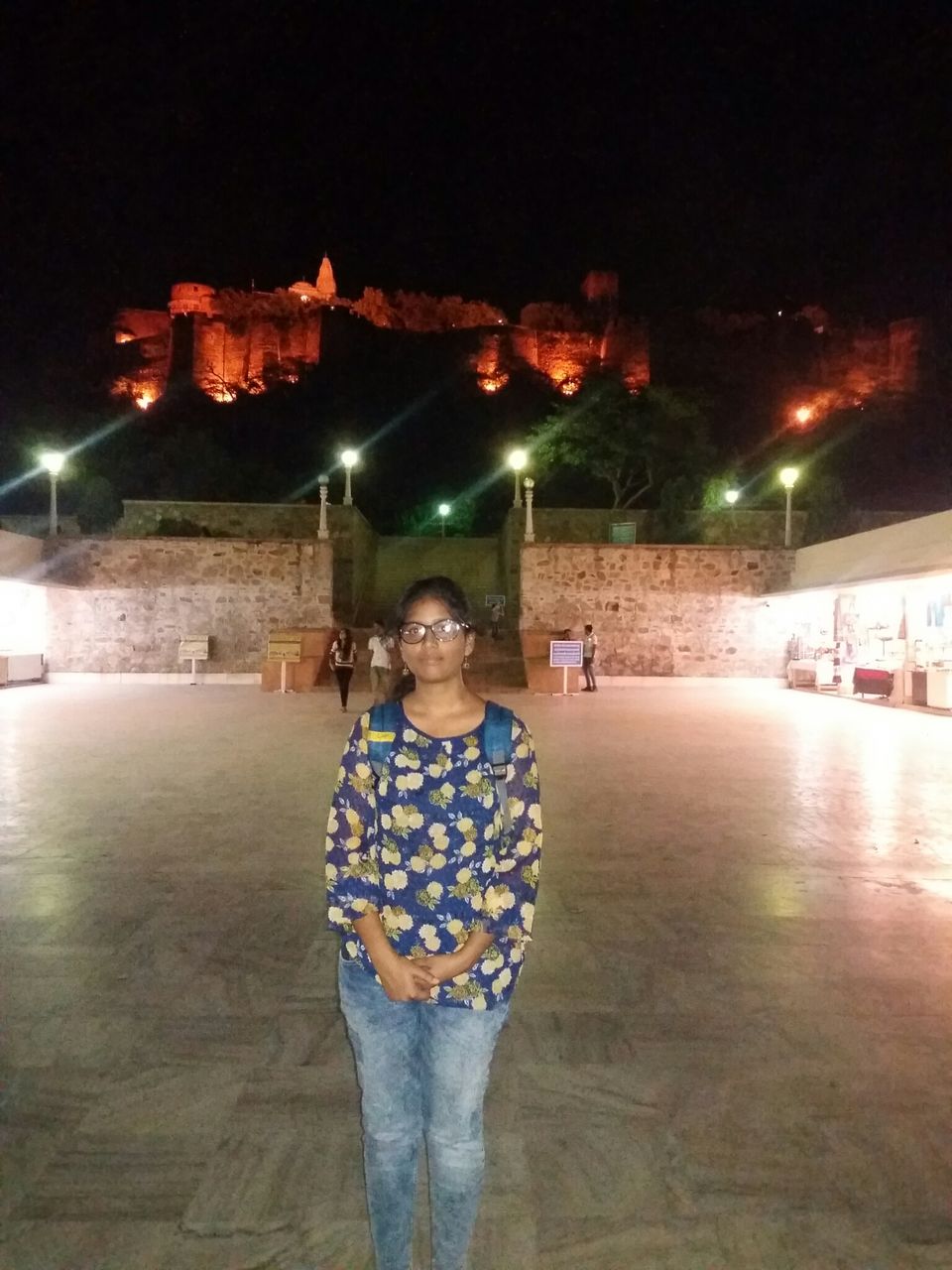 You can go to the Bhangarh fort - most horror place in India. It is 85Km far from Jaipur via Dausa. This is the best route if you are on a budget trip. Take a bus from Jaipur to Dausa; then another bus from Dausa to Bhangarh. There is no ticket fare for Bhangarh Fort. You can come back to Jaipur on the same day.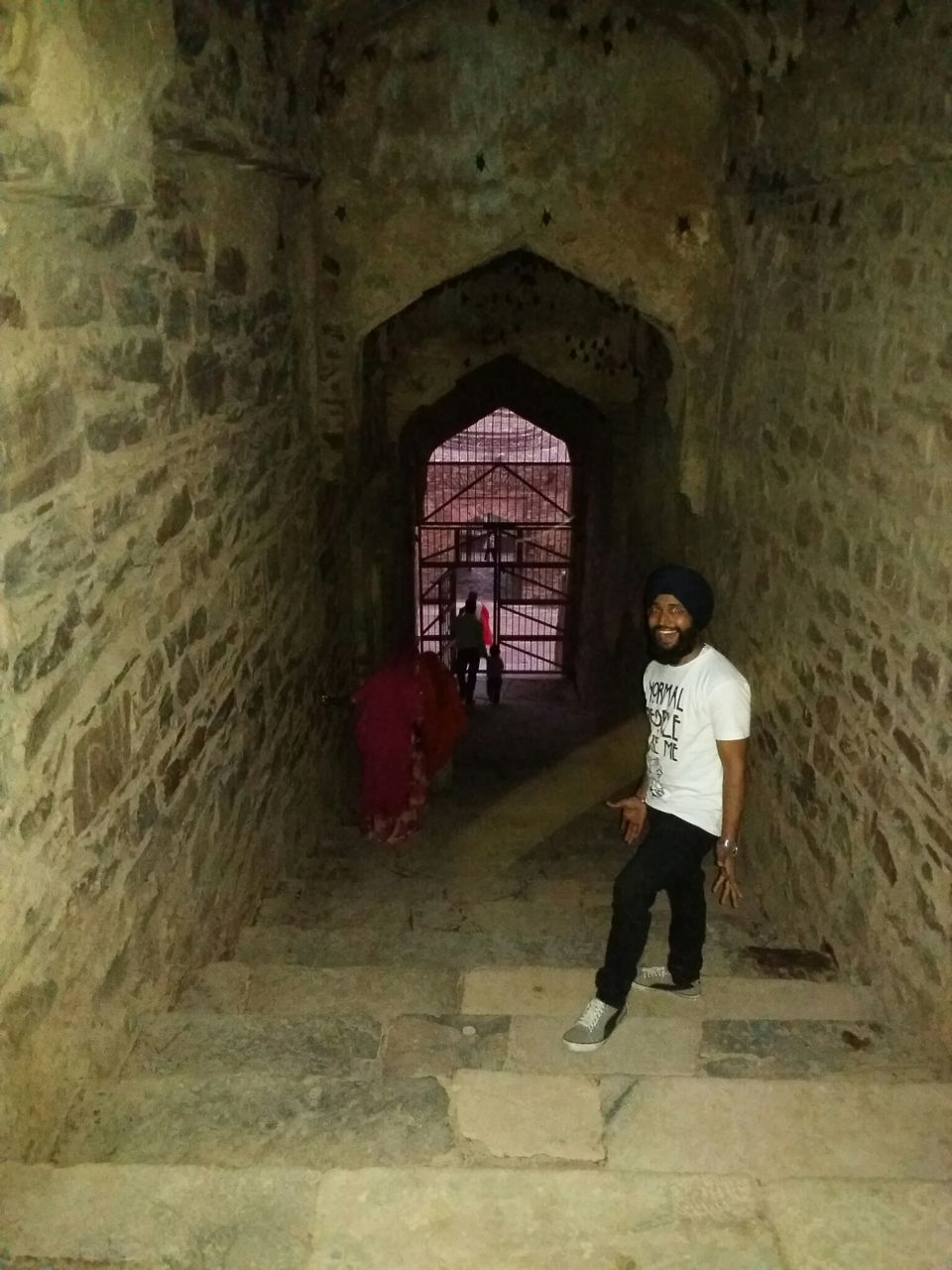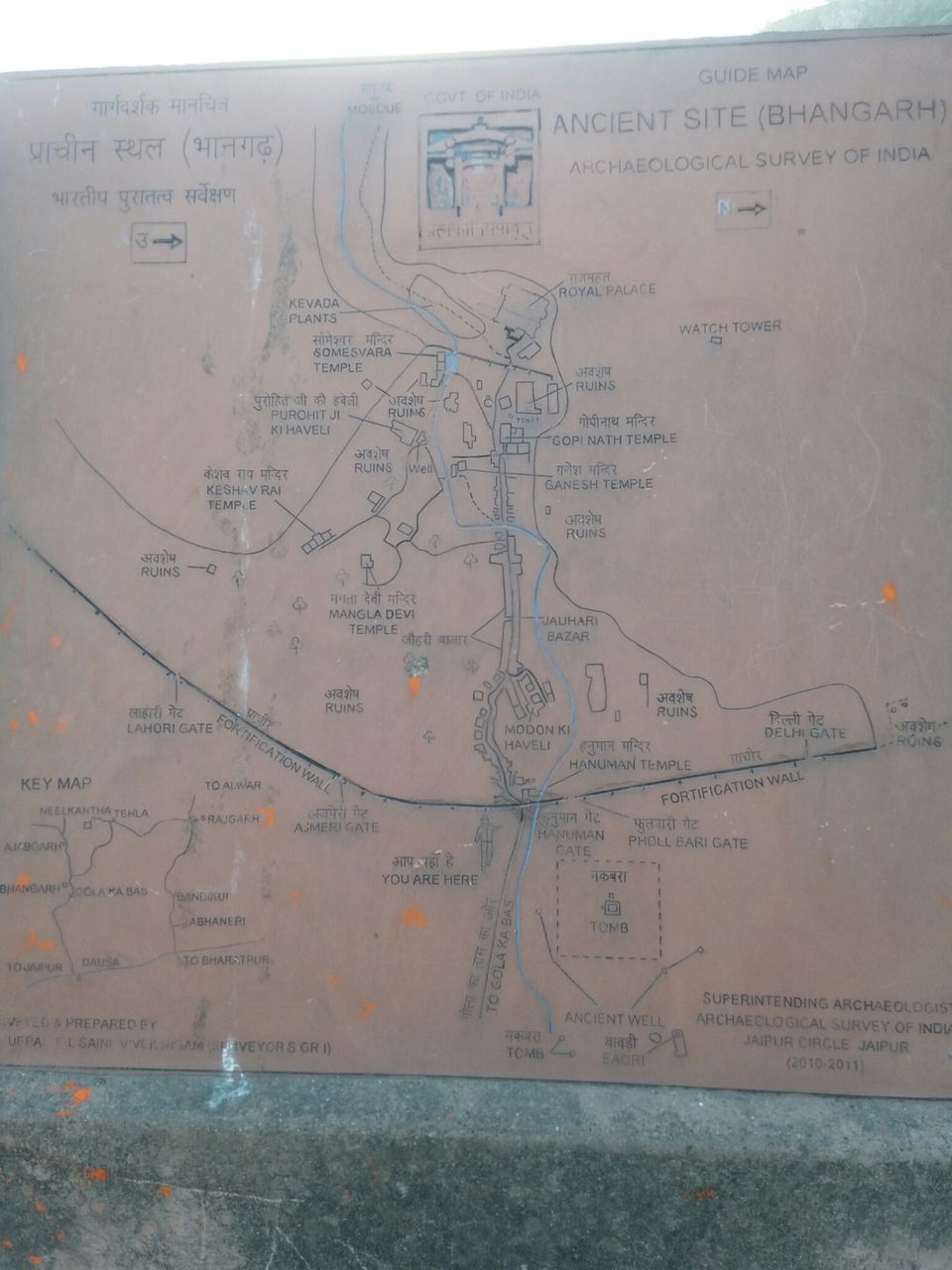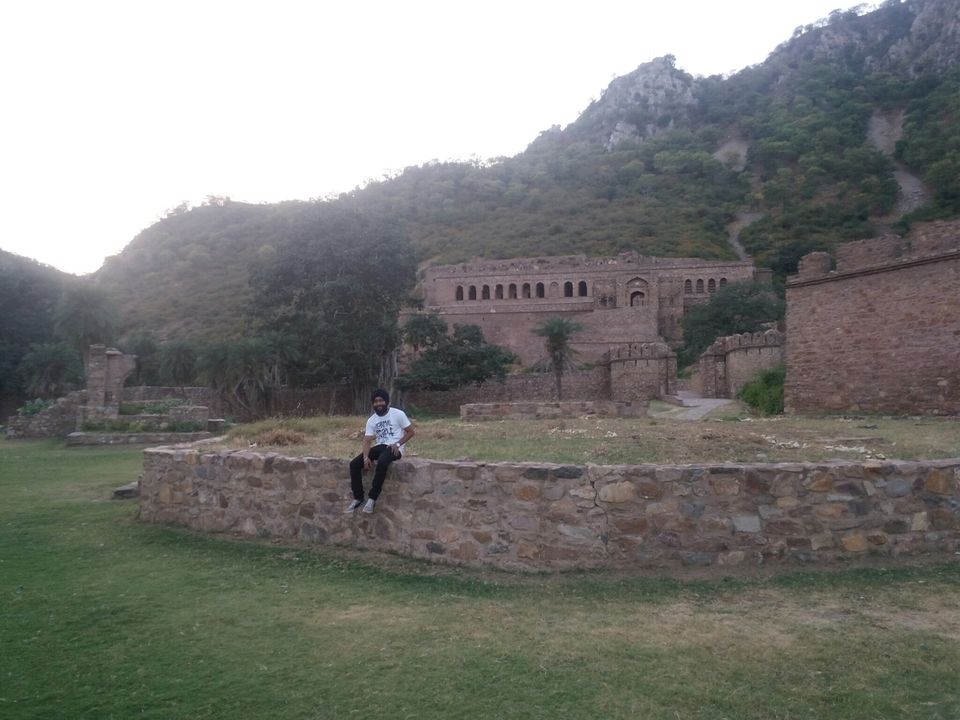 Go to Pushkar if you are a stuff lover. Pushkar is 146Km far from Jaipur and take 3 hours.
The budget tip : Go by bus to Ajmer then from there to Pushkar by another bus.
You can also visit the Ajmer Sharif Dargah in Ajmer.
If you start early from Jaipur then you can go to Taragarh fort from Ajmer. Then return back to Ajmer before evening and take a bus to Pushkar.
YOU MUST VISIT Dr ALONE RESTAURANT AT PUSHKAR.