Bhangarh was in my bucket list for a long time. So on a Friday night one of my friend pinged me to go to Bhangarh and then I asked to my other group mates and somehow after convincing 7 of them got ready to have a walk in the most haunted palace for the weekend. I always wanted to go in the night so we decided to start our journey in the evening from Gurgaon.
So we took a train on the Saturday eveving around 6:30 PM from Gurgaon railway station to Dausa (A district in Rajasthan, near by Jaipur). It took us around 4 hours to reach Dausa. You can take trains from New Delhi, Delhi cantt, Delhi sarai rohilla or Jaipur to reach Dausa. Bus connectivity is not so good, but you will get buses easily.
For more travel clicks follow me @ www.instagram.com/sachinbhardwaj732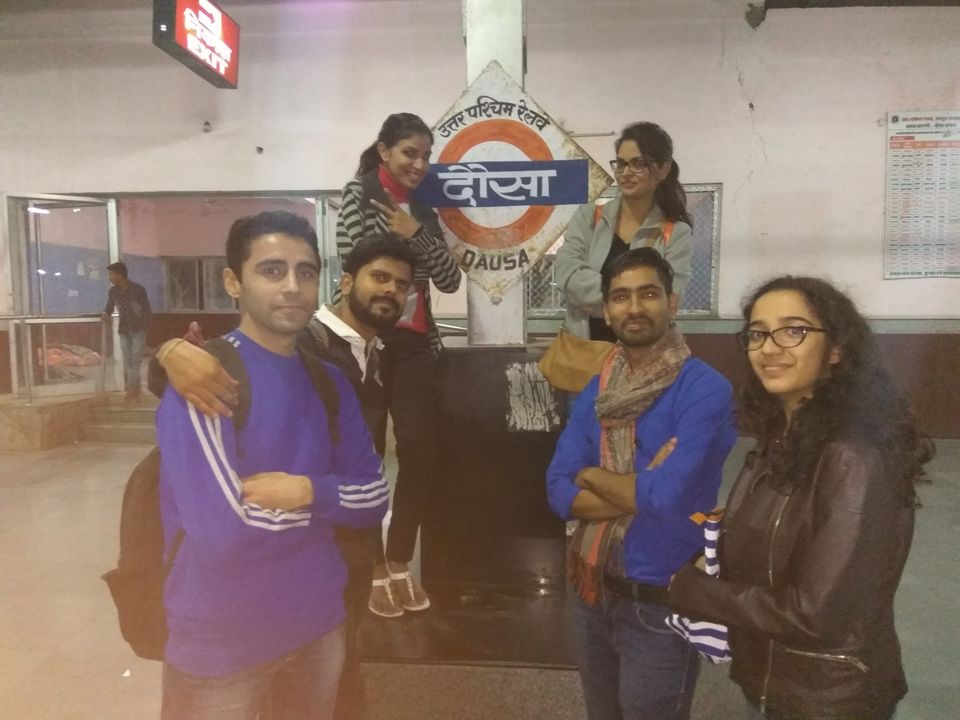 From Dausa, Bhangarh is only 30 km and you can easily found a cab in 1000rs to reach the place in one hour. The journey from Dausa to Bhangarh is also scary. After driving five kilometers from Dausa, you found a two lane roads with almost one or two vehicles on the roads in the night passing by and long fields on both sides in the dark night. We also found few police barricading and they asked about our identity. We have three girls also in our group so if you are travelling with girls in night so make sure about the identity cards.
After an hour from Dausa we reached the Gola ka bass(Nearest village to Bhangrah) village. In the way you will find may sculptors and their villages. It was around 2 in the night. Now from this T point, you have two options either to go to Bhangrah fort which is 3 km far from here or you can stay in a nearby temple around 2 km from this point. We decided to stay in temple for a hour to get fresh-up. The temple is a old fashioned Indian temple of Goddess Saraswati. You will get in to a hall cum room in just 500rs for a hour or for night. Maharaj of this temple will provide you blankets, pillows and mattress. Toilets and bathrooms are also in good condition to use. Please keep your personal stuffs to use that.
After resting for a hour we decided to move towards Bhangarh fort around 3 am. It took us one hour to reach to the fort from the temple. Long walk on the roads in the backdrop of Aravali hills in dark night is a must thing to do.
It was a around 4am and as expected we found the main door of fort closed. But we know that walking adjacent to the boundary walls for around 300-400 meters we will find a damaged boundary which we can easily jump over and it happened in the same way near the Lahori gate of the fort.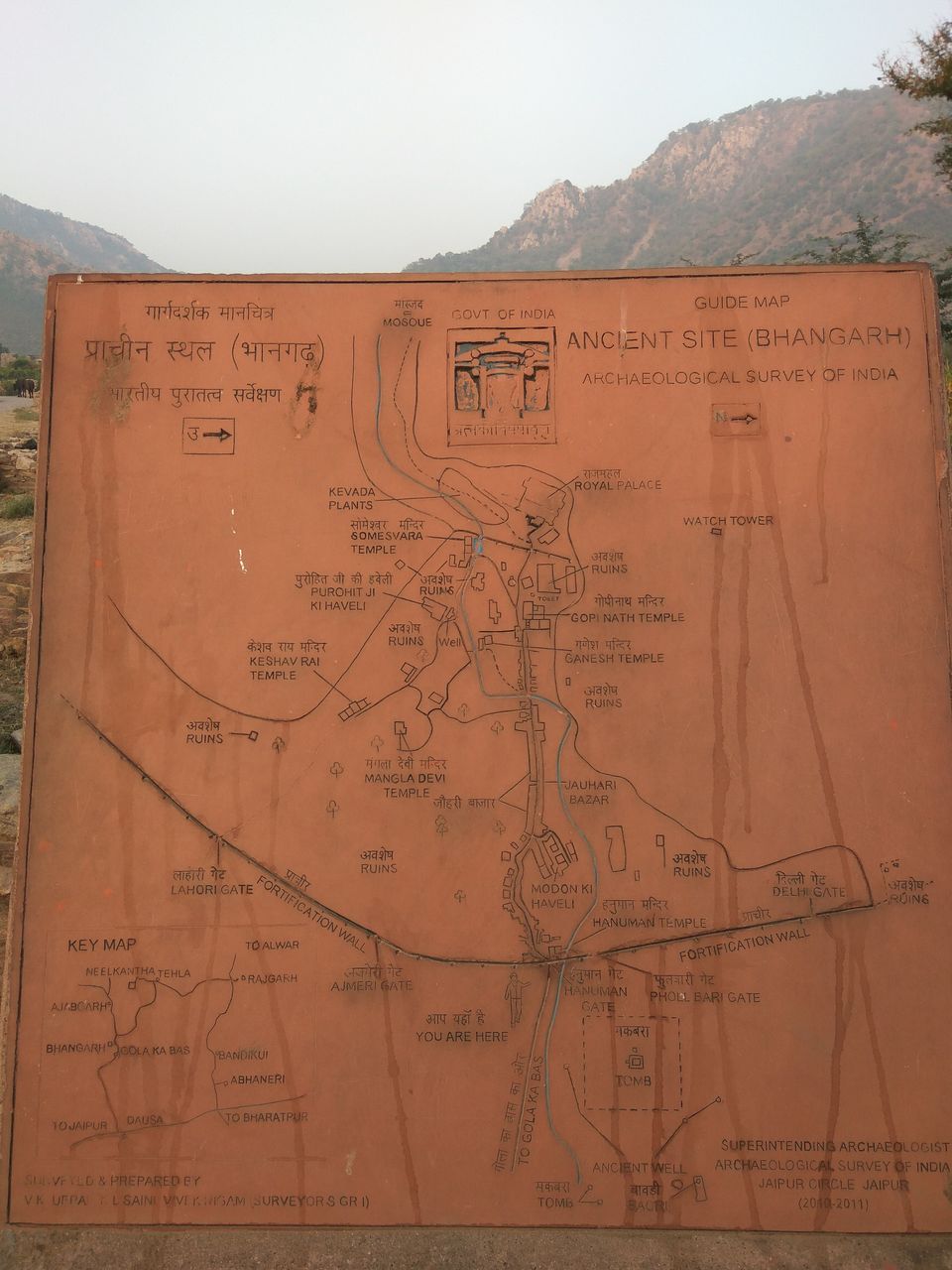 So we jump over and entered in the fort, be careful while jumping and crossing the boundary. There was only a damaged fort and greenery with lots of monkeys, langoors and other animals and birds and their sounds which make you feel scary in the night. We were roaming inside the campus and found 2 more groups there. We talked to them and get to know that they have been since 12am here and nothing unusual happend. We sat together after a walk of 45 mints. So we lit up a bonfire there and sat till dawn. After the sunrise we explored the place and found that it was a seven story building which has been collapsed to four story now. Also there is a beautiful temple. We came outside the fort by 8-9am.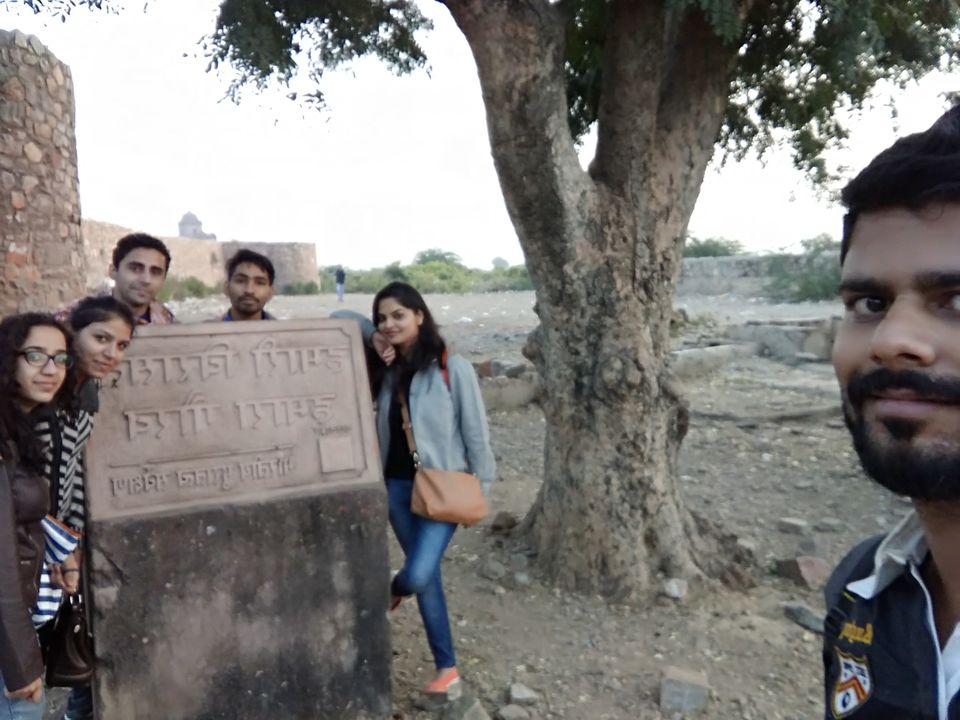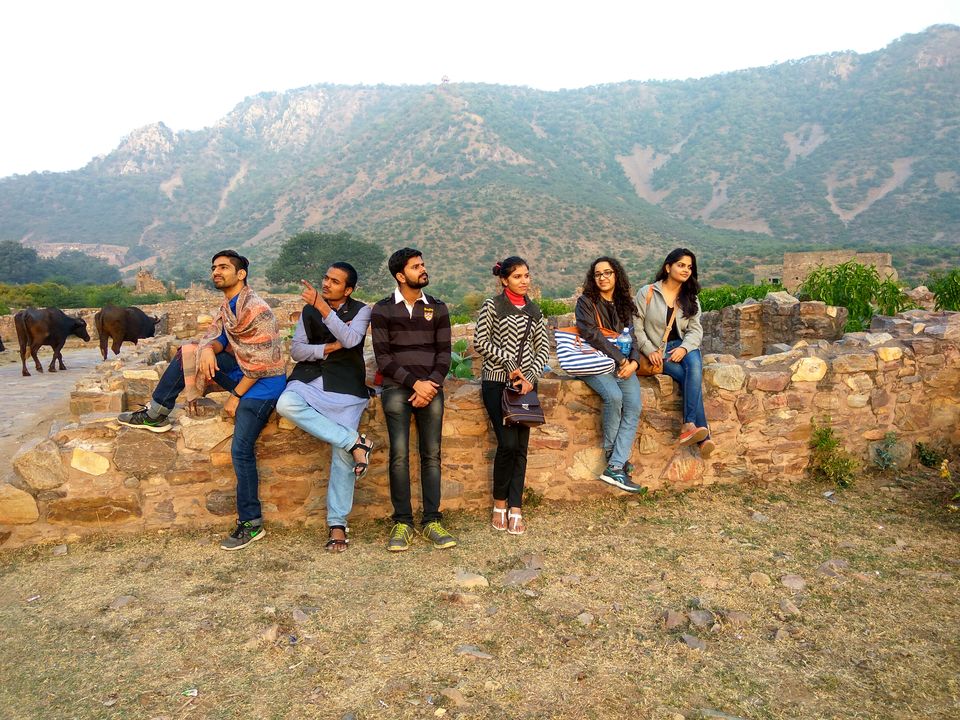 Outside fort you can find many small stalls to eat or drink.
So at last it was a good adventure for nothing haunted.
Please visit Bhangarh and lost in the ancient memories and talk to the locals there, they will tell you many stories about the fort and Bhangarh.
Happy travelling!!
#bhangarh #fort #Rajasthandairies #adventure #haunted