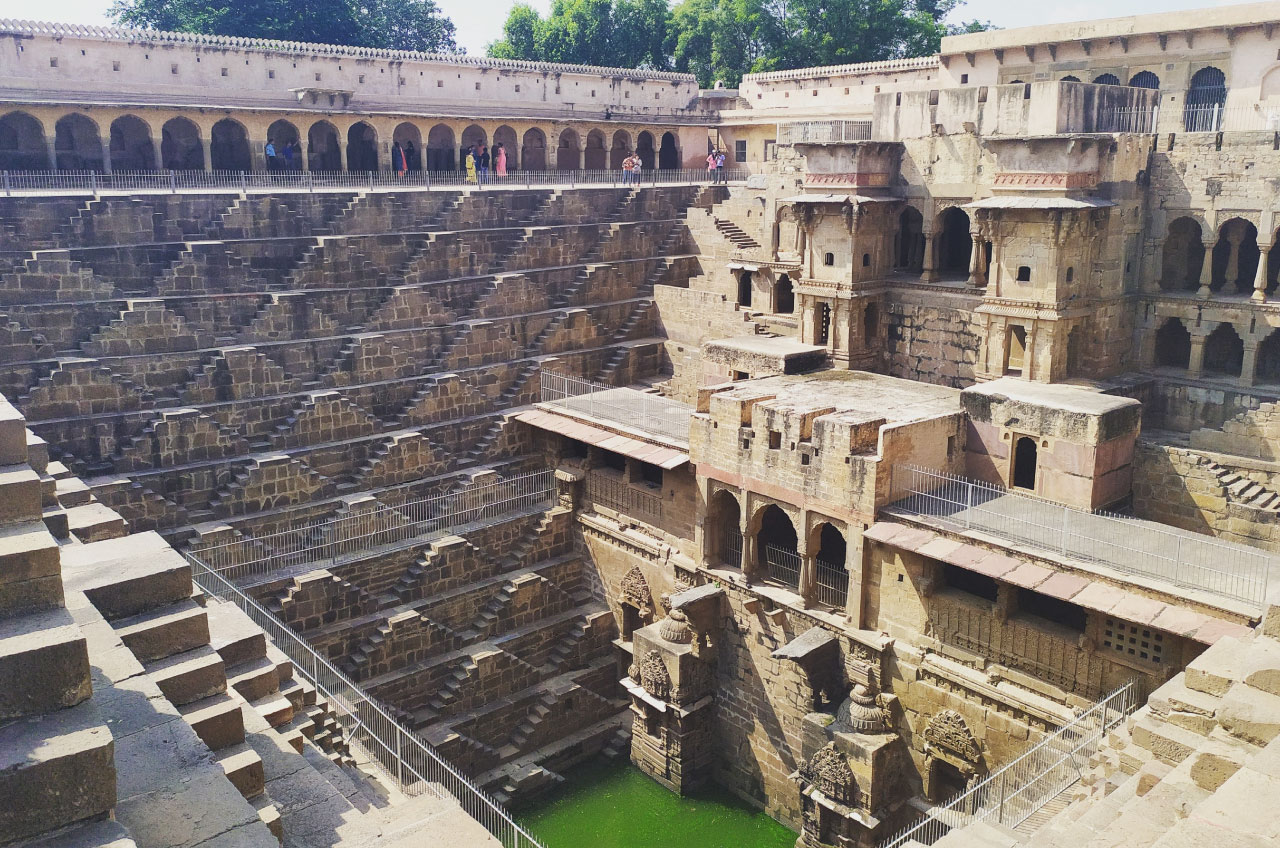 Holidays are not necessarily always meant to visit a hill station or to a beach (though I love them too). However, sometimes I like to experience the true essence of our heritage and undoubtedly what the fascinating experience Abhaneri step well (chand Baori) has to offer.
Abhaneri step well is located around 95 km from Jaipur in village Abhaneri of rajasthan, towards the Jaipur-Agra highway, Abhaneri also known as 'Abha Nagri", is a small village of the Dausa district. As per the ancient stories, this village was established in 9th century A.D by King Raja Chand of Gurjar kingdom. This ancient village is renowned for its post-Gupta or early medieval monuments, Chand Baori and Harshat Mata temple.
How this trip happened
As my followers already know, I love exploring new places and am very keen to know about our rich culture, which always amazes me the way it is structured and built.
During my last visit at Jaipur, I heard about " Chand Baori ' and was planning to visit there for a long time. Though it was pending in my checklist, it was being delayed for so long, and finally on the last weekend, it happened.
Our journey to Abhaneri step well from Delhi
Abhaneri stepwell is located on NH-11, the Jaipur-Agra road.
It almost takes 4 hours to reach from Delhi. I always try to start my journey early in the morning, and this was also not an exception. Also, truck traffic and poor visibility are one of the reasons I avoid late-night driving on this highway.
We (my family and I) started our journey at 4 a.m. by car.
In the Midway is a Place called "Behror" an initiative by Rajasthan Tourism Department, is a good place to have breakfast and lunch. We stopped there for a good 40 minutes and had our morning snacks. They have a Variety of Hygienic Food to satisfy all your cravings.
Abhaneri step well is almost 30 km away from Jaipur main city. We reach the village at around 11 a.m. You can find a lot of places to stay here such as Abhaneri Niwas, Agaman Camp etc.
After resting for a while, we had started our exploration for the famous Chand Baori and others.
Our First Destination
The mysterious step wells of Abhaneri Chand Baori
Before visiting there, I had read a lot about this place, and it was really fascinating. When I was really there, I was unable to hide my excitement.
In India, the concept of step-wells or Baori, Bawdi, and many other names given to these water reservoirs is ancient.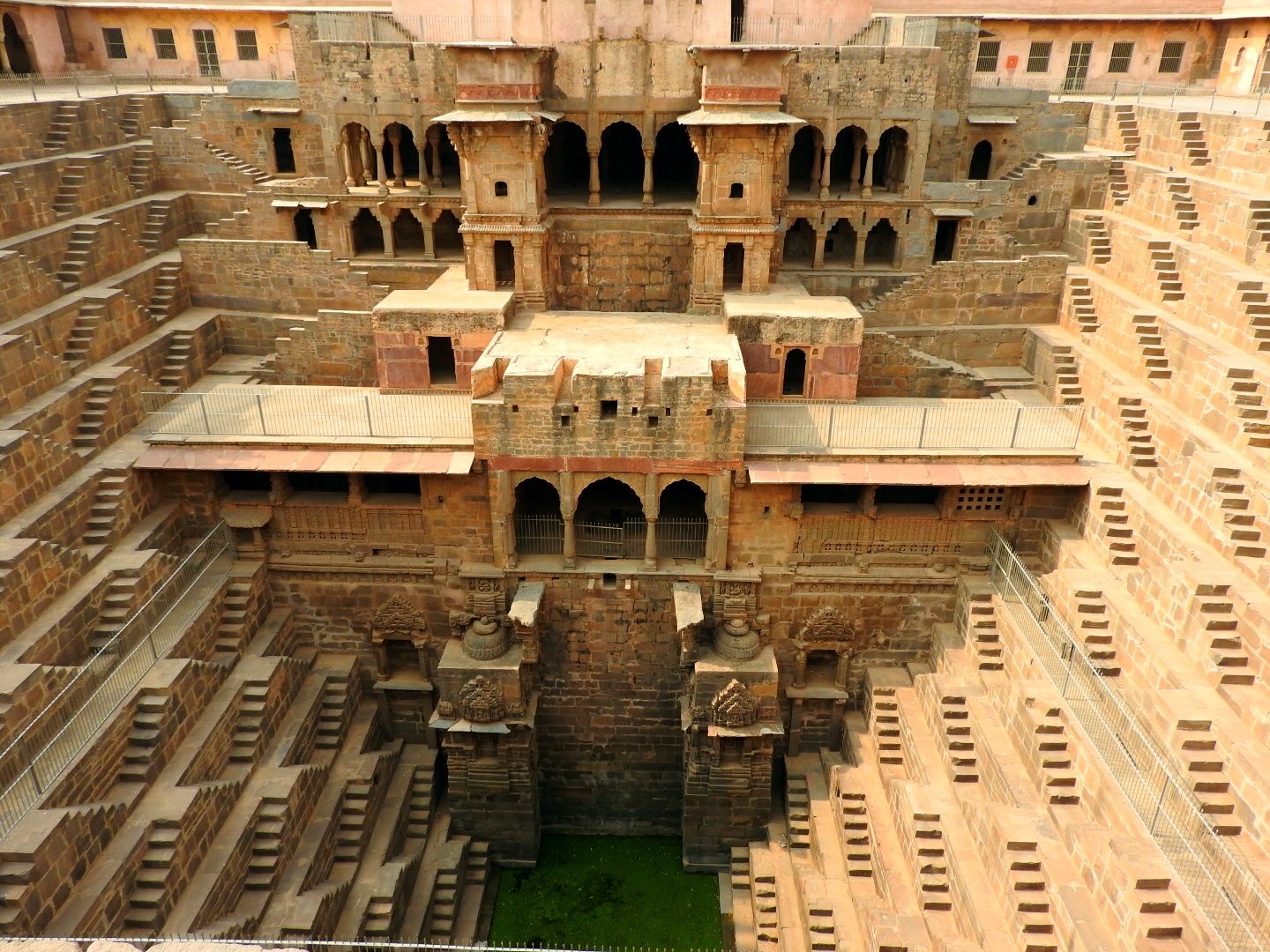 History of Abhaneri step well (Chand Baori)
The Chand Baori was built thousands of years ago. This place is placed opposite the Harshat Mata Temple and has mammoth size and fantastic art of architecture. Here you can find two attractions; one is the Baori, and another one is an ancient temple of Harshat Mata.
At the entry gate of this Baori, you can find a signboard from ASI (Archaeological Survey of India) claiming this stepwell as a national heritage.
Abhaneri step well ( Chand Baori) consists of 3,500 narrow steps over 13 stories which extend to almost 30 metres into the ground. This Baori is known as one of the deepest and largest stepwells in India. Chand Baori was built with the purpose to store water for villagers and as an entertainment spot for royals.
The architecture of this Baoori is so astonishing as even today; we can feel that the temperature of the bottom of the wall is 5-6 degrees cooler than the rest of the stepwell. Also, the temperature in the Chand Baori is 5-degree cooler than outside.
Inside the Boari, you can witness a series of balconies and corridor's which makes it a perfect location for a photo shoot and Movies. If you can recall, The Fall', 'The Dark Knight Rises' and a song from 'Paheli' has featured here- remember?
With the complexity of designing this wall is indeed a mystical marvel!
Harshat Mata Temple
Harsh = joy, so this Temple is dedicated to the goddess of joy and located a few meters away from Chand Baori. This Temple is also dedicated to Hindu Goddess Devi Durga as this Temple was destroyed during Mahmud Ghazni invasion of India. The local people still believe that the Temple still holds true in keeping peace and faith among people. Also, this Temple does not restrict any religion to come here to seek her blessings.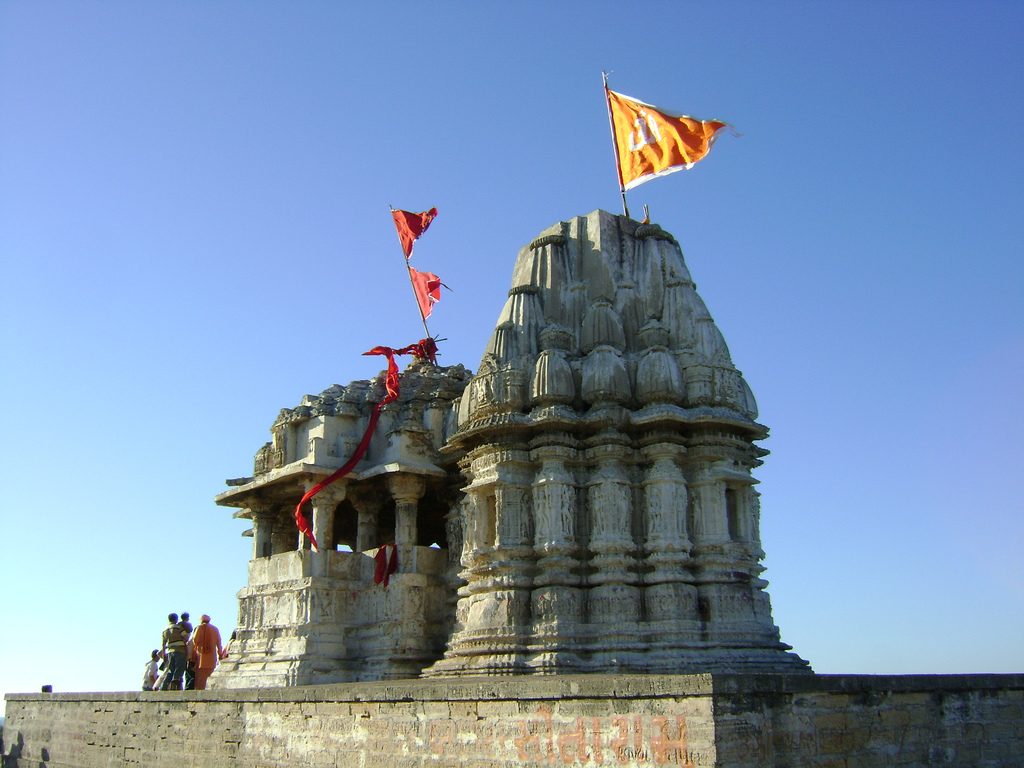 The architecture of this Temple reminds of Khajuraho Temple (not much intimated) and has some great ancient artefacts for all travelers.
Do not forget to roam around the village and try your hands on some pottery making and farming.
SO STAY READY FOR A NEW ADVENTURE - BECAUSE YOU NEVER KNOW
Do not forget to share your experience with us @hello@tourwithrahul.com