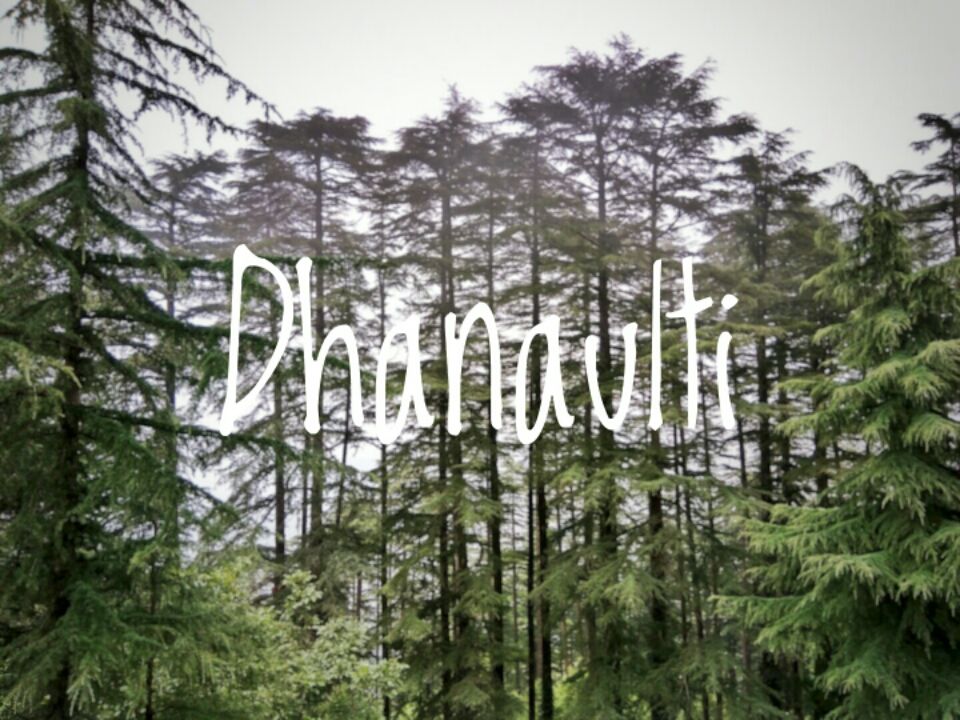 Yes. First SOLO( Alone, No one but you, and ' Dubara jaake dikha ' in my mom's words) Trip. You gotta try everything right.
" Don't knock it , if you haven't tried it. "
It was all good and full of excitement, until the final evening, when it dawned upon me that I actually was doing this ( Nobody called me up to check what all I had packed ).I left, missed some things ,like always . But I still had myself.
One of the pros of traveling solo according to those YouTube videos , and other travel blogs was that when you are alone, you are easily accessible. It's easier for people to come talk to you, and vice - versa. I applied that rule and instantly hit it off with another traveler who was going to his home somewhere in the hills. He helped me with all the info he had. It was not much as he had always been around using his own car. He  dissed at me many times for choosing Mussorie. I told him it was my first time traveling solo , and then he realised that this itinerary could work alright.
The journey started , and I got to Doon at 3 am.I straightaway took the sharing auto to Doon Railway Station or The Mussoorie Bus Stand. The bus stand was lifeless, except the chai wala ,and the taxi driver, probably waiting for his first passengers of the day. He told me that the first bus goes at 6, which was still  3 hours away and would quite easily fuck up all of my plans for Dhanaulti.
To my relief, we hear a bus coming and he tells me that this is a special bus which doesn't come often , and I should get on it.
Front seats are always the best, so I got on the bus and luckily got the staff seat by the side of the driver. I couldn't sleep the whole way and we were in Mussoorie at 5.
The town was asleep, except the chai wala who was probably doing the peak hours, due to our bus only. I decided to head to the Tehri Bus Stop, but google fucked me up bad . There I was , roaming around the mall road area, following what google said, until I decided to actually ask a human ( Can You believe that , in 2016 , huh ? ) He told me it was 10 kms or 200 bucks away ,but google showed a 3km walk.
" I say we walk "
People were out on their morning runs, hotels were opening and I overheard someone talking about zero room availability and almost 3000 bucks for a room ( Time to get outta here )
The visibility was zero , though it didn't rain much. After enquiring for the bus, which was gonna leave at 7. An hour left to explore. I went to the nearby dhaba , and had some breakfast, omelette and chai, the usual hill station breakfast. It had started raining a little, so after wandering around a bit, I settled in the ticket counter, where I was joined by some Chandigarh lads. These guys tried to get an affordable room, but they didn't realize they were going to mussoorie, on a weekend. I told them I was headed to Dhanaulti( I was expecting cheap hotels there ) ,  which sounded like a strange place to them .After a long conversation , the guy at the counter gave me a heads up for the bus, so I went on my way.
Follow the adventure here  -
http://wp.me/p6jokp-6a