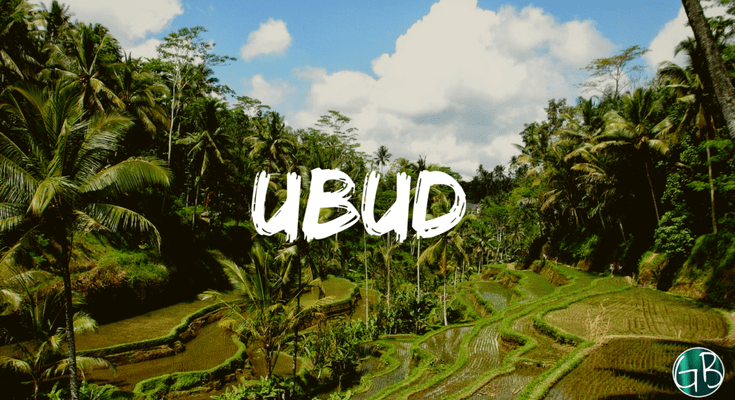 Ubud is the heart of Bali and flourishes with its art & crafts centre and traditional dances. This has led to a large boom in the tourism industry. It is located amongst steep ravines and rice paddies in the central foothills of Gianyar regency.
In addition to the breathtaking beaches and glorious sunsets, there are hidden gems in surprising places, reserved for those of us looking for an off-beat experience.
It's in the cool mountains, just an hour's drive north of the airport. This traditional country town is home to one of Bali's royal families. You can even visit the majestic palace in the centre of town.
Ubud is also well known as a flourishing crafts centre. Around Ubud, there are the surrounding villages of Campuhan, Penestanan, Peliatan and Batuan. These communities specialise in crafts and woodcarving which are sold all over the island.
There are hundreds of shops selling antiques, woodcarvings, crafts, textiles, paintings and jewellery in Ubud.
You'll also find some of the best art museums in the country here. Along Ubud's main street are dozens of art studios, an excellent local craft market and galleries.
Ubud Monkey Forest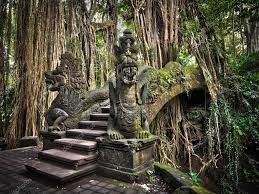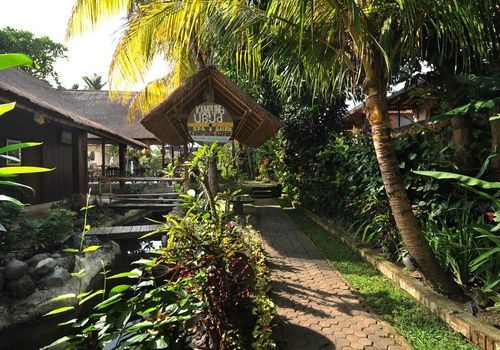 Where? Jl. Monkey Forest, Ubud, Kabupaten Gianyar, Bali 80571, Indonesia
The Ubud Monkey Forest is a nature reserve and Hindu temple complex in Ubud, Bali, Indonesia.
Its official name is the Sacred Monkey Forest Sanctuary ( Balinese Mandala Suci Wenara Wana), and its name as written on its welcome sign is the Padangtegal Mandala Wisata Wanara Wana Sacred Monkey Forest Sanctuary.
The Ubud Monkey Forest is a popular tourist attraction and is often visited by over 10,000 tourists a month. It is owned by the village in which it is located, a village by the name - Padangtegal.
The Monkey Forest is viewed as a spiritual and conservation centre for the village.
Goa Gajah Elephant Cave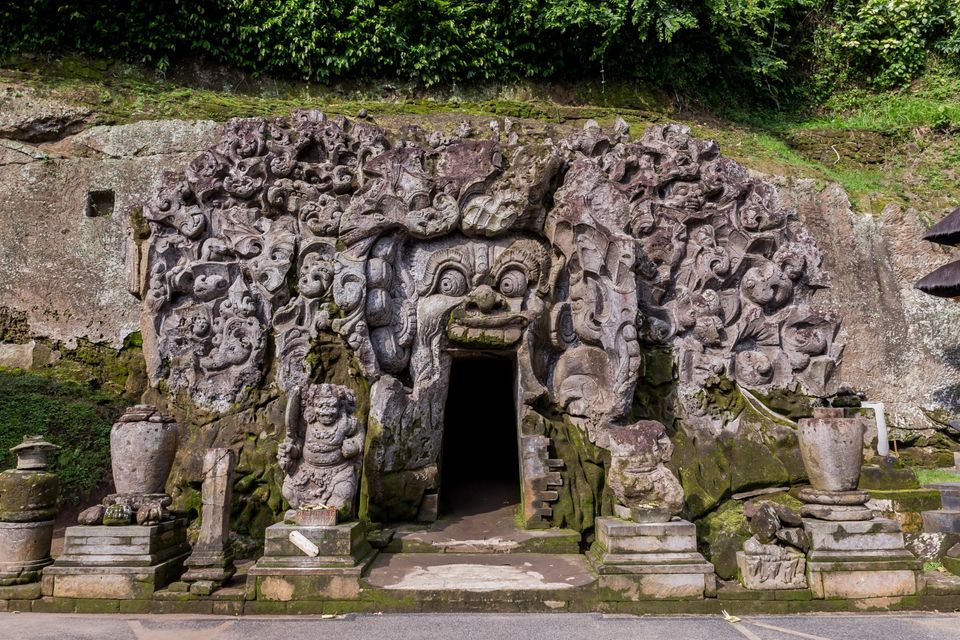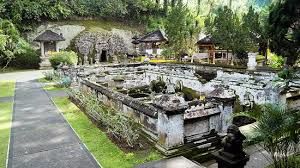 Goa Gajah 'Elephant Cave' is an archaeological site of significant historical value that makes it a special place to visit.
Located on the cool western edge of Bedulu Village, six kilometres out of central Ubud. It dates back to the 11th century, built as a spiritual place for meditation.
The cave is shallow; inside are three stone idols each wrapped in red, yellow and black cloths. Black soot lines the cave's walls as result from the current-day incense burning.
Several indentations show where meditating priests once sat. The northern side of the complex is dominantly Buddhist while south across the river it's mostly Shivaite.
At the southern end are beautiful rice fields and small streams that lead to the Petanu River - another natural site entwined in local legends.
Goa Gajah was built on a hillside and as two small streams met here forming a campuhan or 'river junction', the site was considered sacred and was built for meditation.
Tegenungan Waterfall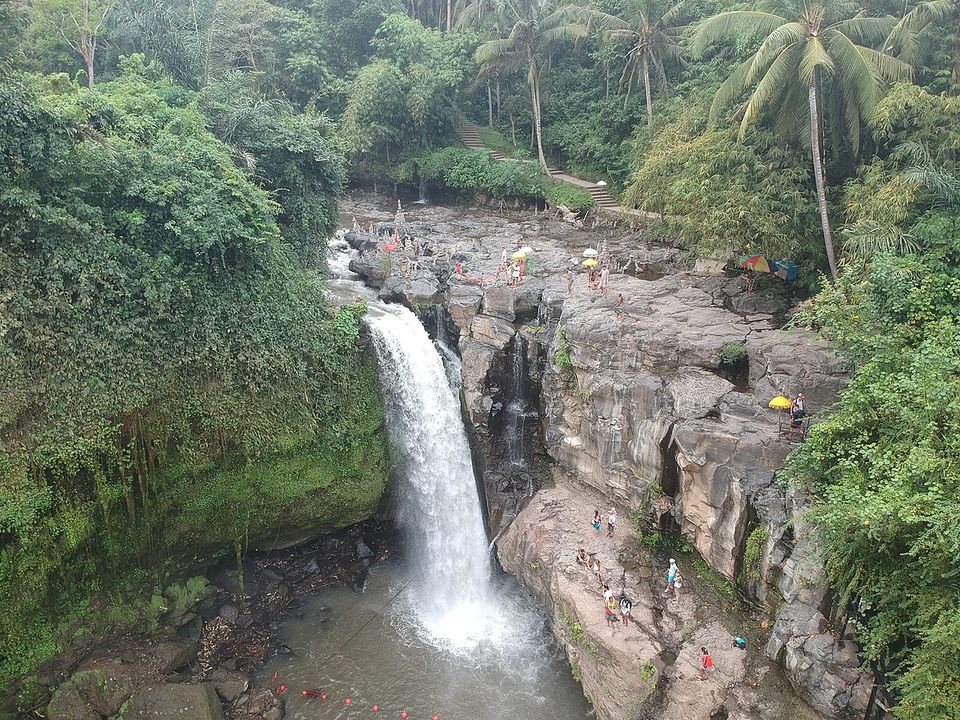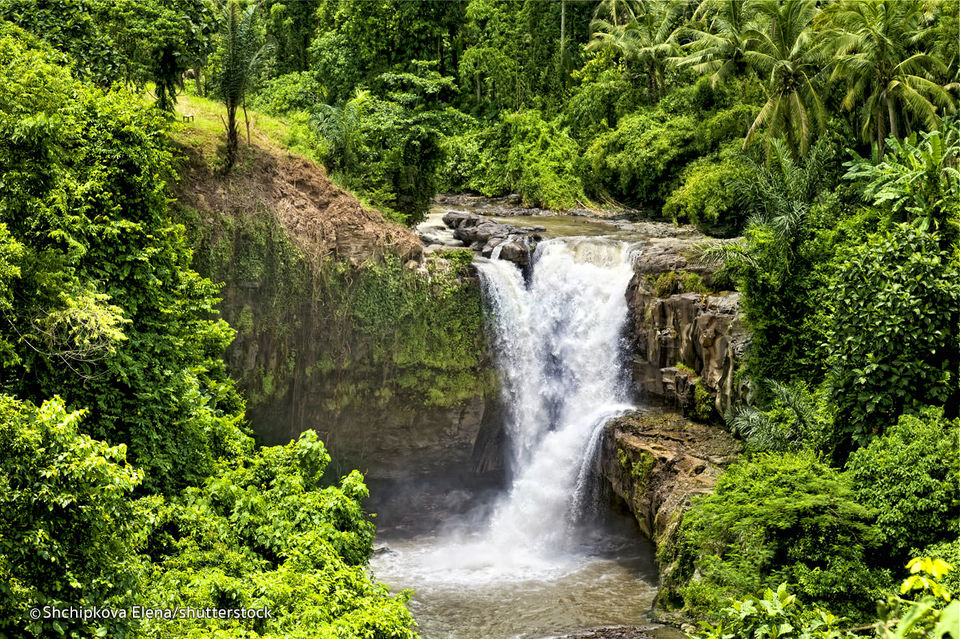 Tegenungan Waterfall is a Scenic waterfall in a lush jungle setting above a shallow bathing area, with cafes nearby.
It is for nature lovers who happen to be staying in Ubud or have neighbouring Sukawati among their tour itineraries.
The falls are conveniently located halfway between Ubud and Bali's provincial capital of Denpasar and are considered the closest natural attraction of its kind that you can reach within only a half-hour transfer southeast from Ubud town.
Getting to the falls is a pleasant drive down paved village roads lined with stretches of green rice fields on both sides.Swept Away Samaya and Riverside Cafe Four Seasons.
This is as magical and romantic as it can get! The wooden terrace at Swept Away is very close to the river where you can listen to the water flowing by and feel the cold breeze while you enjoy the lunch.
After the sunset, Swept Away transforms into a dreamlike, twinkling stage with flickering candles illuminating the river.
Swept Away evening dining is perfect for a romantic meal or even to pop the big question!The Riverside Cafe is in equally close proximity to the river's edge and boasts a beautiful open-air poolside terrace.
The tantalizing smells from the wood-burning pizza oven drift along the valley and will have you eager and ready for a good meal.