Make your honeymoon private like Edward and Bella and find out his funniest, wittiest side, cook for each other, play love games, watch the sunrise and sunset, hold each other's hand & walk on the ocean strand. Take a break in a beautiful place that features amongst some of Asia's best kept secrets. A relaxing beach escape on a private island, to a romantic stroll in the park against the breathtaking backdrop of cherry blossoms in spring, we hope you find inspiration from this list to create memories of a lifetime with your other half.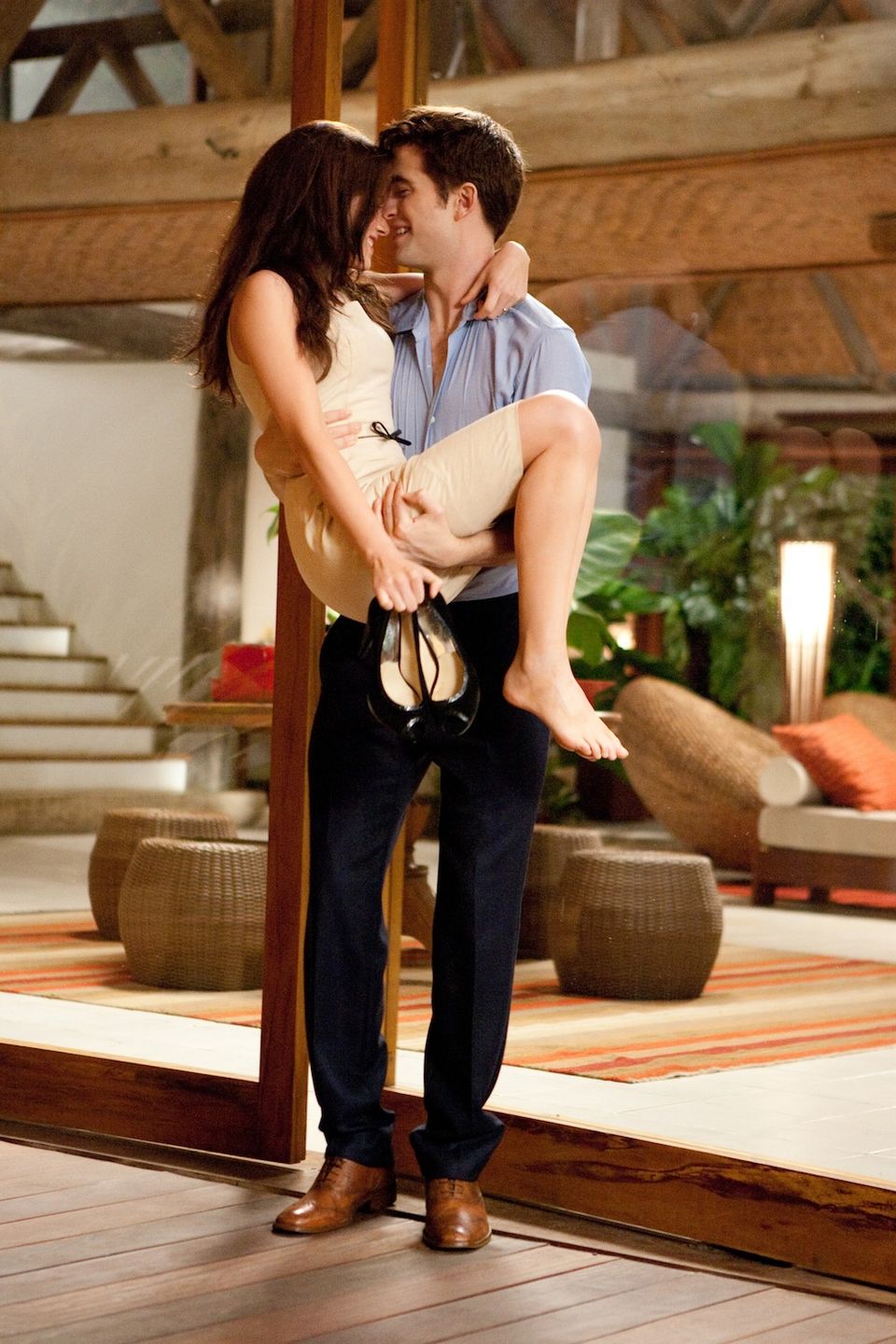 Nihiwatu resort, Indonesia
Nihiwatu is an intimate and remote island escape on the island of Sumba in Indonesia. A unique 'Robinson Crusoe' experience, you will find yourselves enjoying 560 acres of unspoiled natural landscape including a two and half kilometer long private Nihiwatu Beach. With only 21 villas on the whole island, the feeling here is of privacy and exclusivity with the added element of adventure and exploration on this undeveloped spot. Famous for its access to private surf breaks and world-class fishing, you can be as active or as indulgent as you want during your honeymoon here.
Couple Activity: A romantic picnic under the breathtaking Lapopu waterfalls.
Price: $900USD per night
website: http://www.nihiwatu.com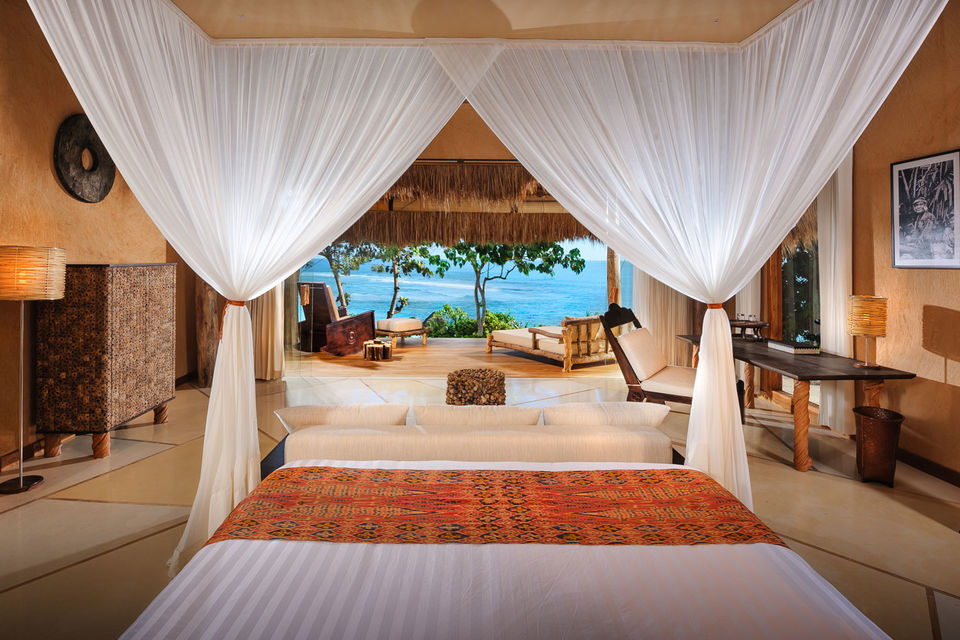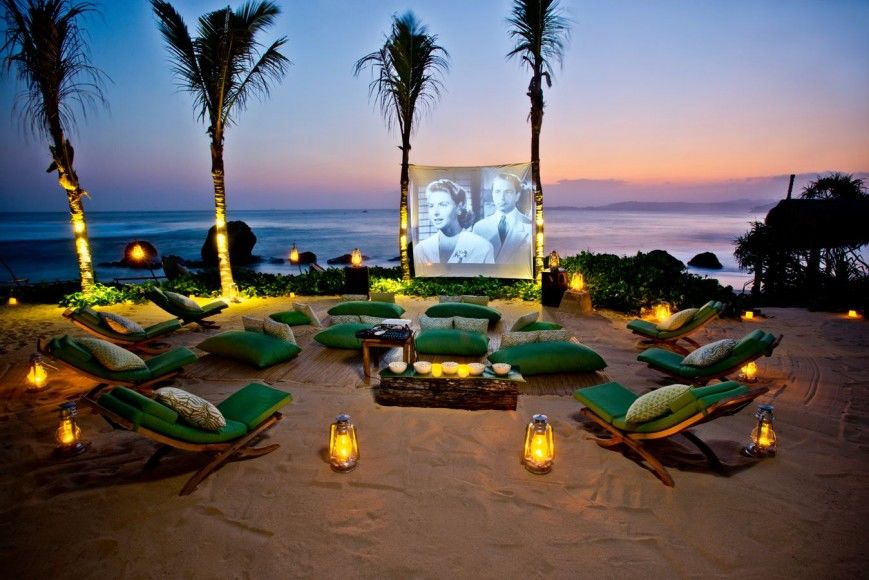 A sumptuous laid back luxury resort offering the perfect escapism for honeymoon couples. Six Senses, Situated on a protected national park and marine reserve, Six Senses Con Dao offers secluded luxury. With dramatic green mountain backdrops and a pristine beach,this is a perfect option for couples and honeymooners. Go for Ocean Front Deluxe Pool Villa.
Couple Activity:Explore the underwater world of Con Dao
Price: $580USD per night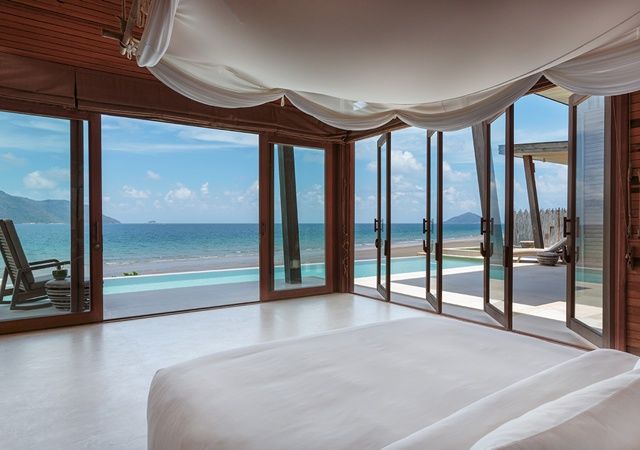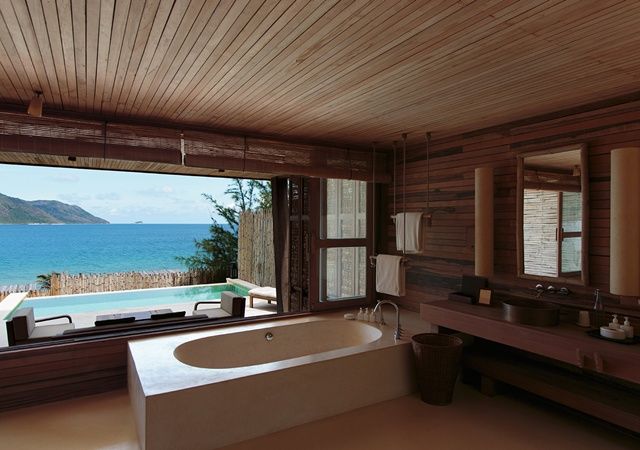 Wake up on the first day of your married life on a beautiful and unspoil private island. One of the Thousand Islands in the Java Sea near Jakarta, the island is one hectare in size with two pristine white beaches. Arrive at the island on board a vintage wooden sailing boat, the Raden Mas. The main house you will be sleeping in is an antique Javanese Joglo, an ornately hand carved open timber building that was created in Central Java and brought over piece by piece to the island. A natural sea breeze travels through the house, and there is a stunning view of the turquoise ocean.
Couples activity: A barbeque dinner on-board Raden Mas boat. Guests have been known to fall asleep on deck under the canopy of twinkling stars!
Price: $1225USD per night
website: http://isleeastindies.com/packages/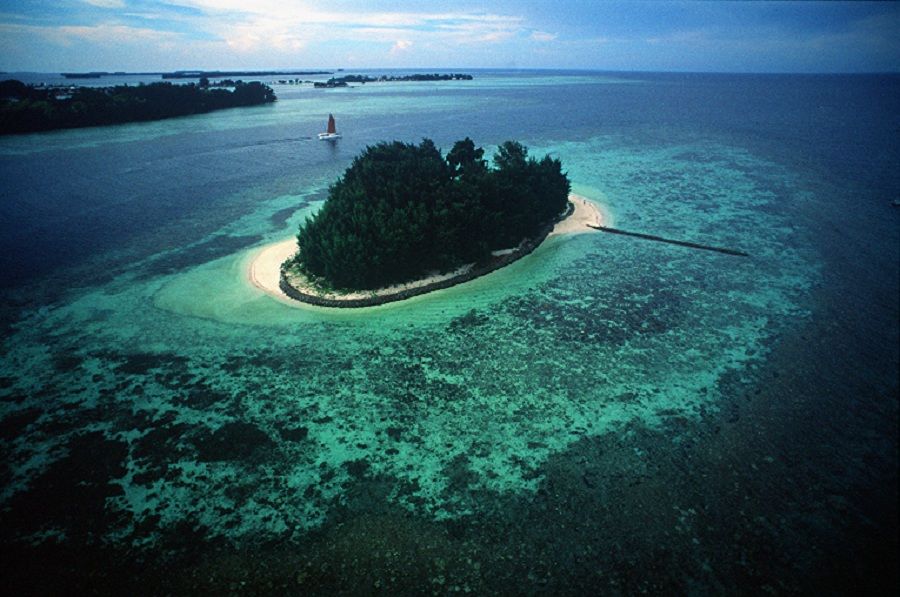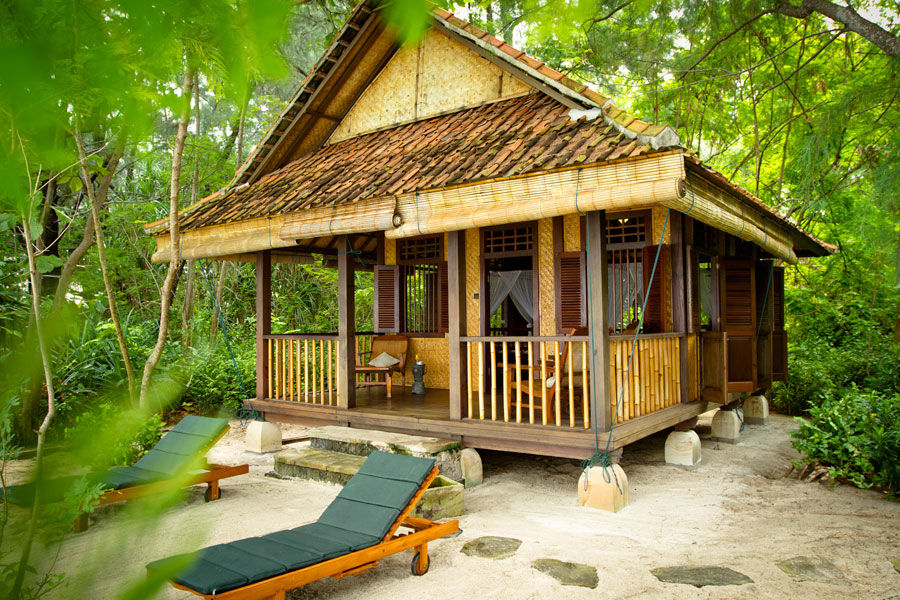 An ultra-luxurious, sustainably built resort in the Koh Rong archipelago off the coast of southern Cambodia, It's hard to exaggerate how lovely it is, and on so many levels. With its handful of extensive private villas, arrayed around a serene tropical island just twenty minutes by speedboat from Sihanoukville, Song Saa does everything brilliantly. Crucially, it's also gorgeous – a low key, mellow aesthetic that uses beach-wood, recycled fishing boats, canvas and rushes, with amenities (including a much-feted spa and an infinity pool that left Nick enthusing for weeks) that you really won't want to leave behind.
Couples activity: Song Saa offers sanctuaries where mind, body and soul are restored to their natural stillness
Price: $840USD per night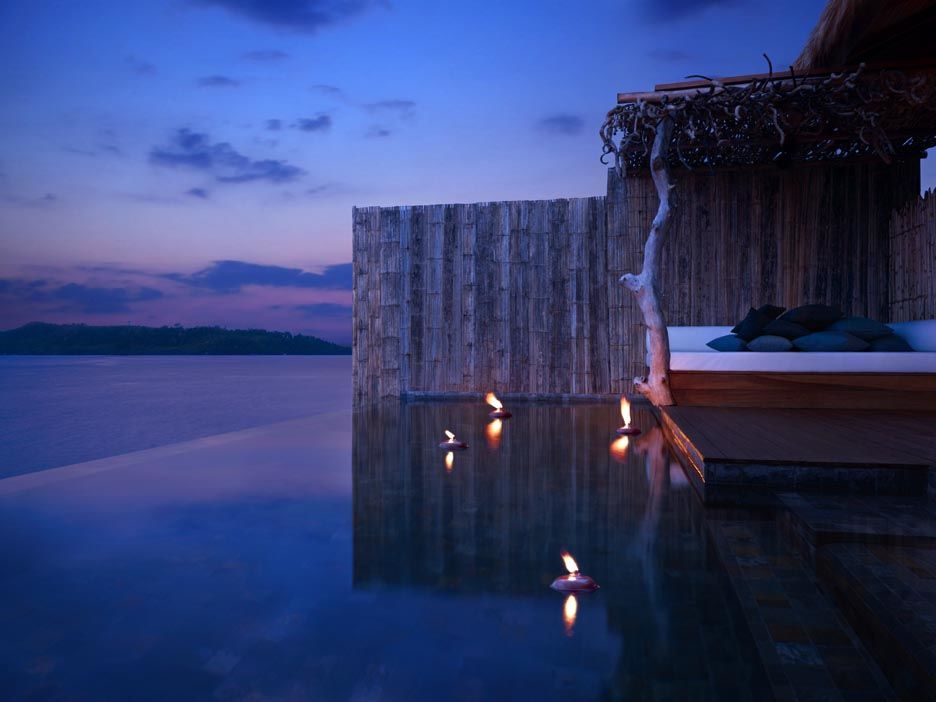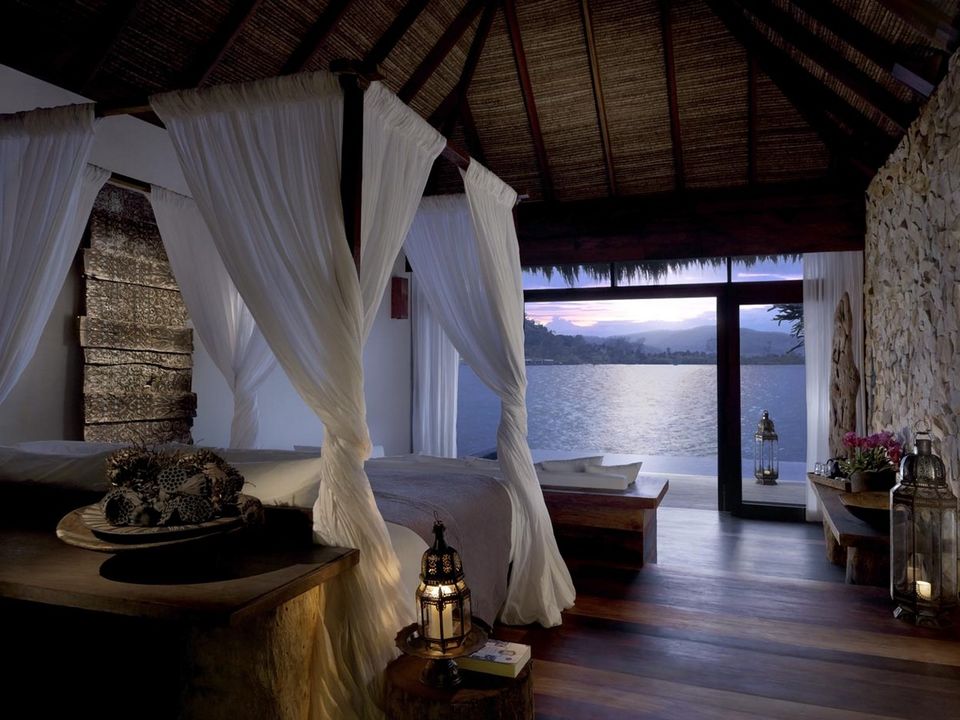 Book yourselves into the Honeymoon House at the Tugu Hotel. Named Puri Dadap Merah, the Honeymoon House is based on the architecture of Red Aksobya Temple of Java and is filled with antiques from Bali and Java making this a truly authentic and unique experience. There's a mosaic petal plunge pool overlooking the ocean and a private spa and dining terrace. Tugu Hotel is located on the pristine and unspoilt white sand beach of Sire, with fishing villages and traditional homes nearby that can be visited by bike or foot.
Couple activity: A sunset horse drawn carriage ride.
Price: $280USD per night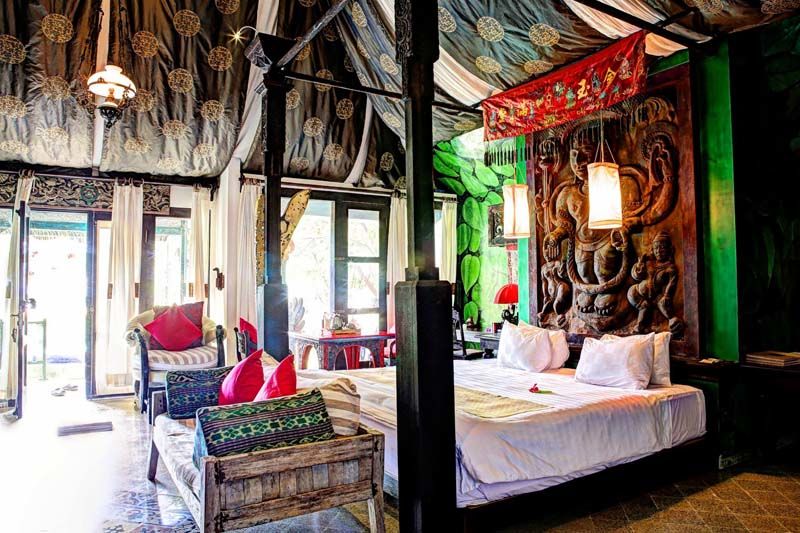 Taprobane Island, Sri lanka
An extraordinary villa, teeming with history set on top of a rocky island off the Sri Lanka's southern coast. It's the island of fantasy, Taprobane doesn't require a boat trip – you can reach it by paddling through the warm surf, or perhaps atop an elephant, if you're feeling regal. This tiny 2.5 acre island is capped by fragrant tropical gardens that hide a maze of paths and clearings, and a superb five bedroom private property, Your needs taken care of by a discreet staff of five, you can relax amongst the frangipani, uninterrupted, all the way to the south pole from Taprobane's southern shore.
Couple activity: swim in the delightful infinity pool or Weligama Bay.
Price: $1000USD per night
website: http://www.taprobaneisland.com/taprobane.html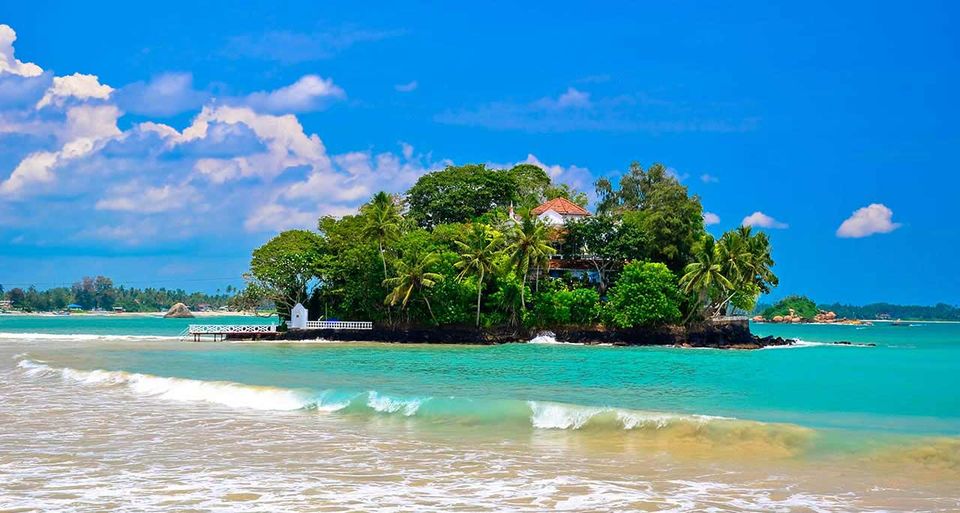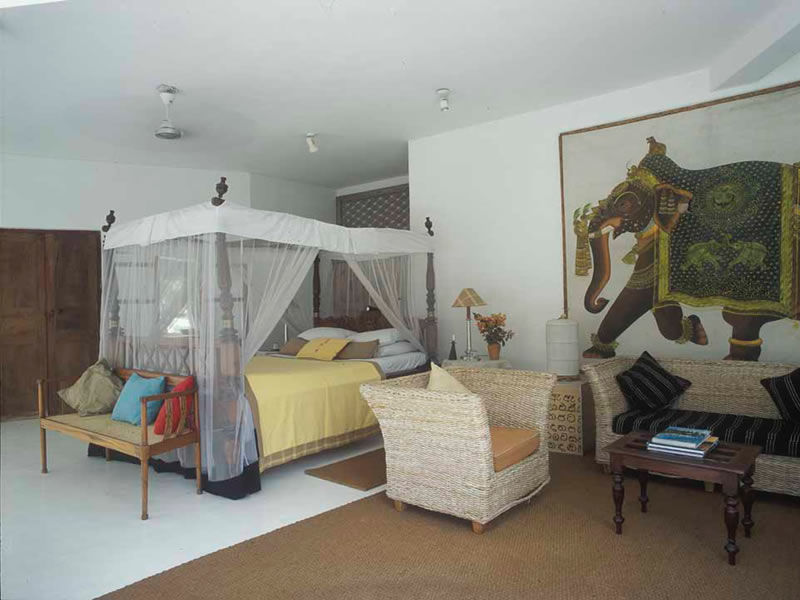 Many Maldives island resorts are 'private' inasmuch as there's typically only room for one resort per island anyway, but Cocoa Island stands out from the crowd thanks to its novel accommodation. Designed to resemble traditional Maldivian dhonis (fishing boats), these stilt-mounted bungalows appear to float on the ocean, but are in fact securely fixed to the sea floor, and accessed via wooden walkways that meander out from the island's pristine white shore. A host of COMO's reliably luxurious amenities sit on land, and the 20 minute speedboat transfer really helps set the scene for remote island glamour.
Couple activity: Renowned COMO Shambhala spa
Price: $1000USD per night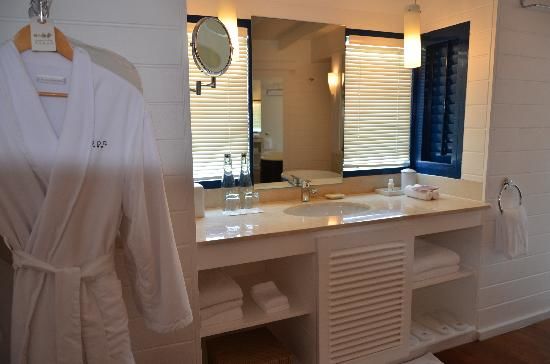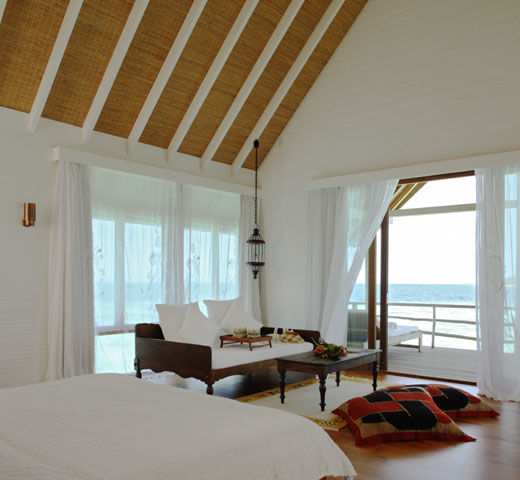 On one of the larger (and permanent) islands sits La Folie, a charming wooden country house with a private residence that's perfect for romance & couples looking for an idyllic setting to relax. The property is minutes from Wat Phou, a stunning Angkor era temple complex that predates Angkor Wat, and you'll be perfectly placed to explore lush southern Laos, with its endless opportunities for local-style living, light adventure and relaxation. An alternative, on nearby Done Khone, is the Sala Done Khone guesthouse, whose delightful 'French Residence' was built in 1921 and is suitable for a large family.
Couple activity: simply walking around the island will afford unforgettable encounters with friendly local inhabitants.
Price: $90USD per night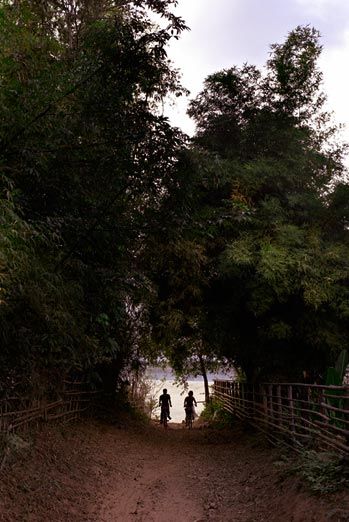 Pangkor Laut is covered in rainforest and boasts just one resort, is all about rest and rejuvenation: learn to sail the resort's pretty yacht in the safe seas around the island; snorkel or fish off its scenic coastline; and enjoy superb facilities that include a gorgeous secluded spa village, various sports and world-class dining.Easily reached by boat or helicopter,not far from the mainland town of Ipoh. A discreet little bus service runs around Pangkor Laut, letting you enjoy the island's serene nature without struggling to get back to your creature comforts.
Couple activity: Sports lovers can make the most of activities such as waterskiing, kayaking to neighboring islands, snorkeling and scuba diving.
Price: $660USD per night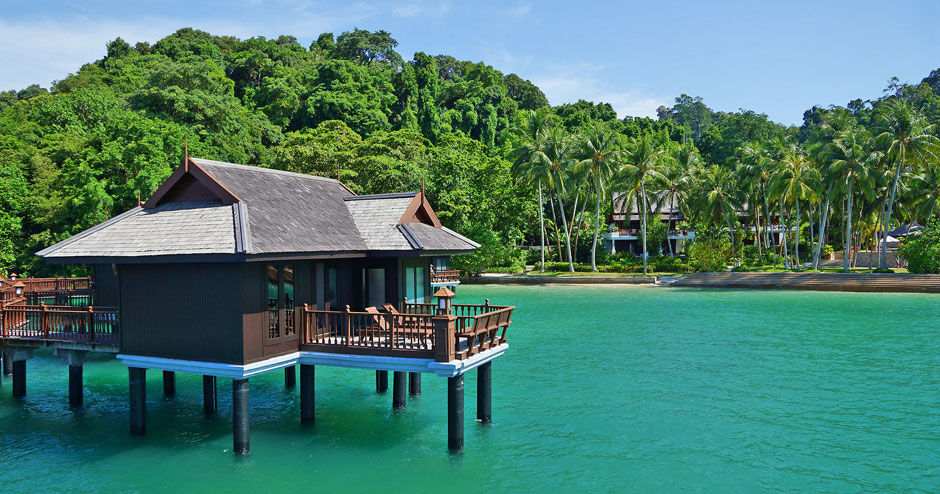 It's an island in the backwaters! Surrounded by picturesque Kerala backwaters, this resort will surely sweep you off your feet with its surreal beauty. Soothe your mind body and soul in the lap of nature with an exquisite combination of tranquility, serenity and luxury. Activities ranging from cooking classes to village tours to sunset cruise are the prime attractions of this resort. Private pool villa offer complete privacy & a private pool.
Couple activity: Floating restaurant, fishing in backwaters and various cultural activities.
Price: INR 5,750 onwards, per night