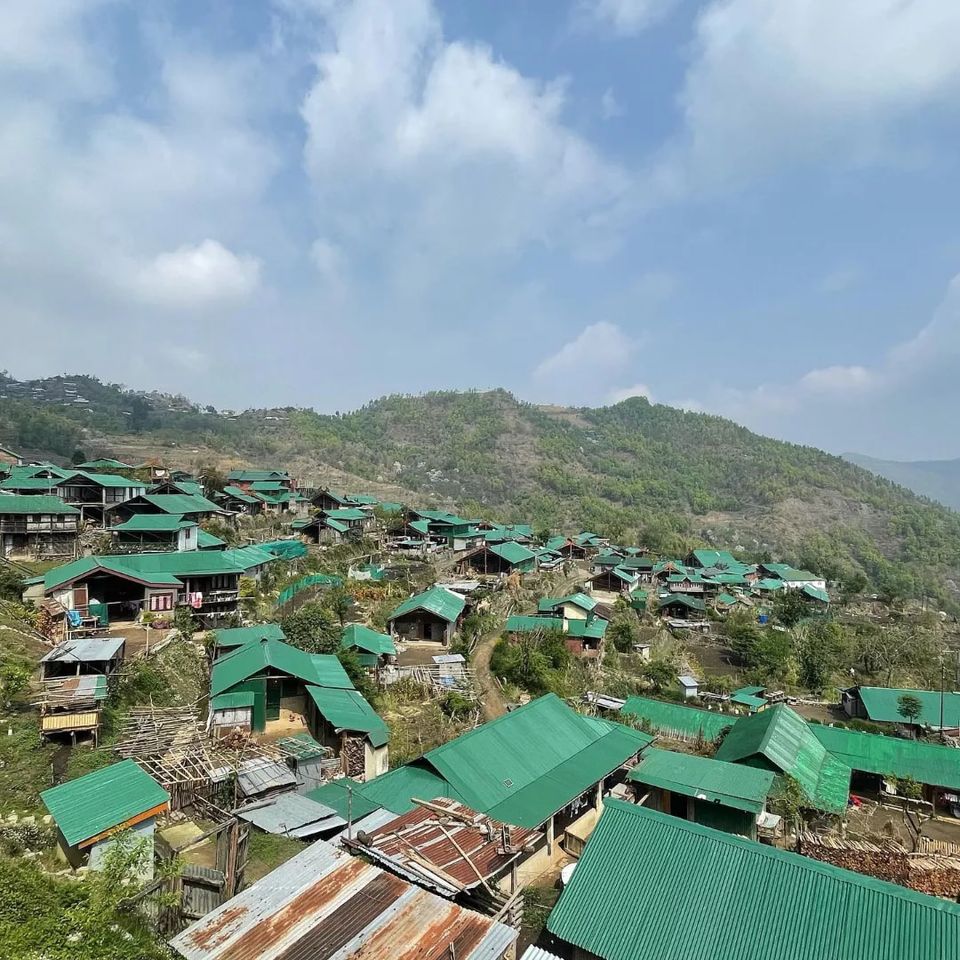 In the heart of Nagaland, there's a quaint little village tucked away,
Where time seems to stand still, and an old-world charm fills your day...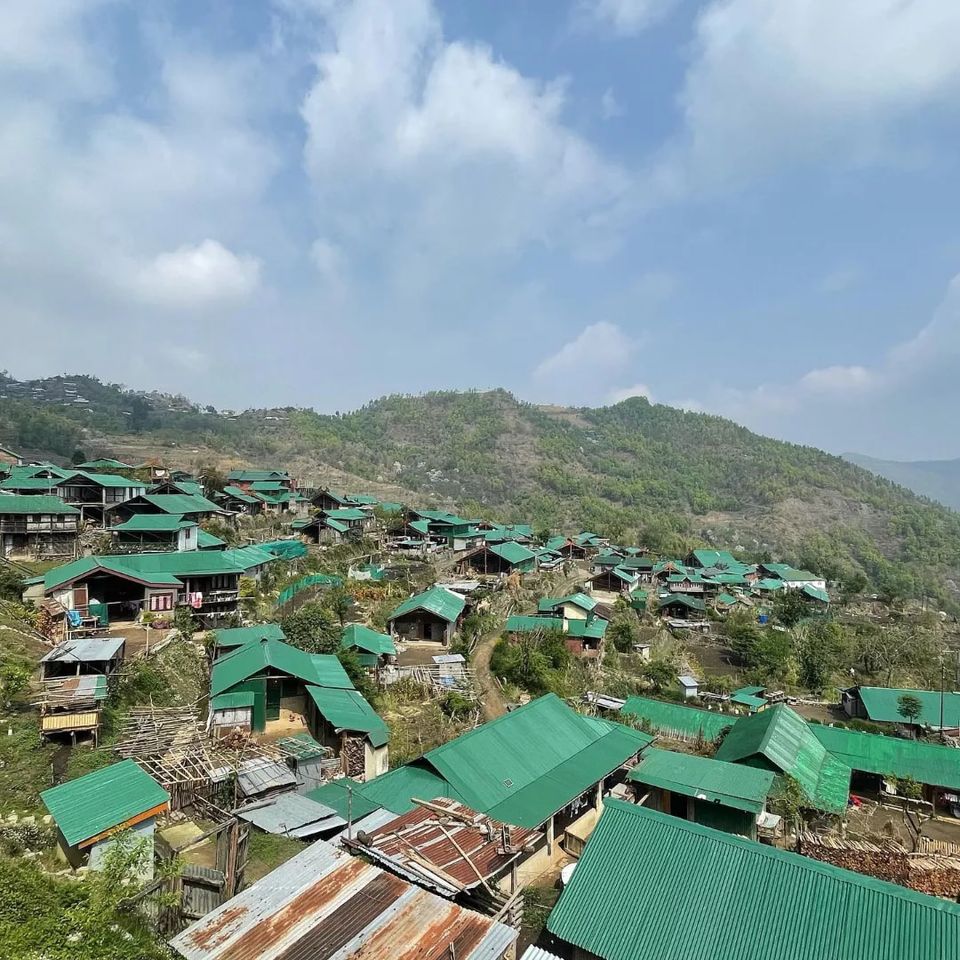 The village is called Zapami, lost in the remote corners of Nagaland, this is the place where your heart's deepest desires will be fulfilled. As you wander around the village, time pauses and your worries start to fade away. The typical green-roofed Naga houses made of bamboo and wood blend in with the vegetation, adding to the picturesque views of the area. Everywhere you look there are paddy fields, sleepy hills and kitchen gardens that will make your heart swell with joy.
The locals here are friendly and welcoming; their smiles reach out wide to everyone who visits this place. And as you chat with them about life in Zapami, it's hard not to feel a sense of peace radiating from within them as they relish living simply without any rush or worry about worldly matters.
The village of Zapami is home to many farmers, who have used staggered rice terraces for thousands of years to cultivate their own glutinous, brown and aromatic varieties. Rice is seen as a gift from God and its abundance in a household reveals the economic strength of that family. The villagers are also reviving a tradition of stinging nettle weaving which had been dead for over 30 years - a hallmark of the Naga lifestyle known as Thebvo Nah. Pfuzukha, one of the weavers in her 60s, explains how this classic fibre-to-fabric journey has become entirely self-sustaining within the village. Wealthy households can be identified by their grand horn-like projections on their roofs, a symbol of their stature in the community.
For centuries, the women of Zapami have been weaving intricate and beautiful items from stinging nettle plants. Although this ancient craft is slowly dying out, the passion and determination of these locals remains strong in their efforts to revive it. The process of gathering, boiling, pounding and converting the nettles into yarns for use in mats, bags, sacks, blankets and sarongs is incredibly laborious; taking over a year to weave just one shawl. The wild variety of stinging nettle must first be gathered each winter before being split into narrow strips which are then boiled in water to make them flexible. The fibres are pounded on stone surfaces so that they soften before being dried and thigh-reeled into twine. After being steeped in local rice broth to bleach them, the nettles are rolled into yarns used to create their luxurious items. Sadly, due to a lack of profit as well as the dwindling number of nettle plants themselves, this cultural art is slowly fading away. However, with the locals' devotion and commitment to restoring these practices, there may still be hope for its revival.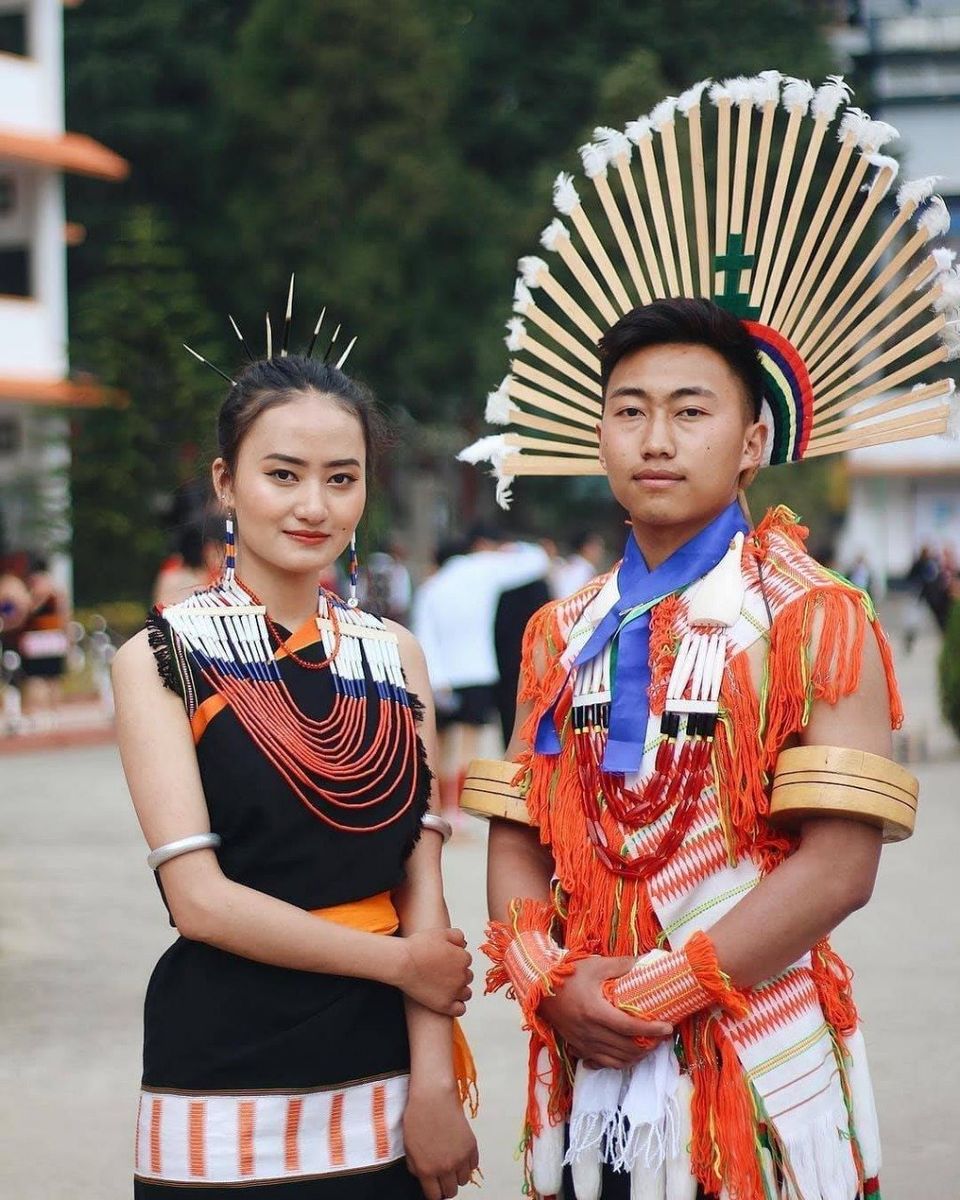 This small village in Nagaland is also home to the Chakesang tribe, formerly known as Eastern Angamis, and its Village Heritage Museum serves as an incredible repository of their rich cultural heritage. Established in 2017, this museum provides a glimpse into life before colonial and missionary contact – allowing visitors to experience ancient customs first-hand. With displays ranging from traditional tools used for hunting and fishing to clothing worn by tribal members centuries ago, the museum is both an educational resource and a source of pride for those who call Zapami home. As you explore its many fascinating artefacts, it's easy to see why so many come here to experience the uniqueness of this tribal culture.
How to reach:
Dimapur, the business capital of Nagaland, is the only airport in the region that offers convenient flights and connectivity to other major cities. If you're looking for an alternate mode of transport, then a train journey is also possible. But if your destination lies beyond Dimapur, then the best way to reach Zapami is by car. Fortunately, there are direct taxi services from Dimapur to Pfutsero—the nearest town to Zapami which is just 12 km away. So hop on board one of these taxis and make a stop at Zapami.
Where to stay in Zapami:
Being an offbeat destination away from the radar of most tourists, Zapami offers the opportunity to experience Naga life in its purest form. For those looking for an authentic experience, there's no better way than staying with local families and living like a native. There are no commercial accommodation options in the village, but you can also stay in Pfutsero's guest houses and take a day trip to Zapami. Enjoy the hospitality of the locals, explore the beautiful landscapes, and get an insight into local culture while in Zapami!
If you have an exciting travel news to share with us, feel free to drop your inputs in the comments below. Or write about it here on Tripoto and earn Tripoto Credits! You can also follow me on Instagram to stay on top of my updates.