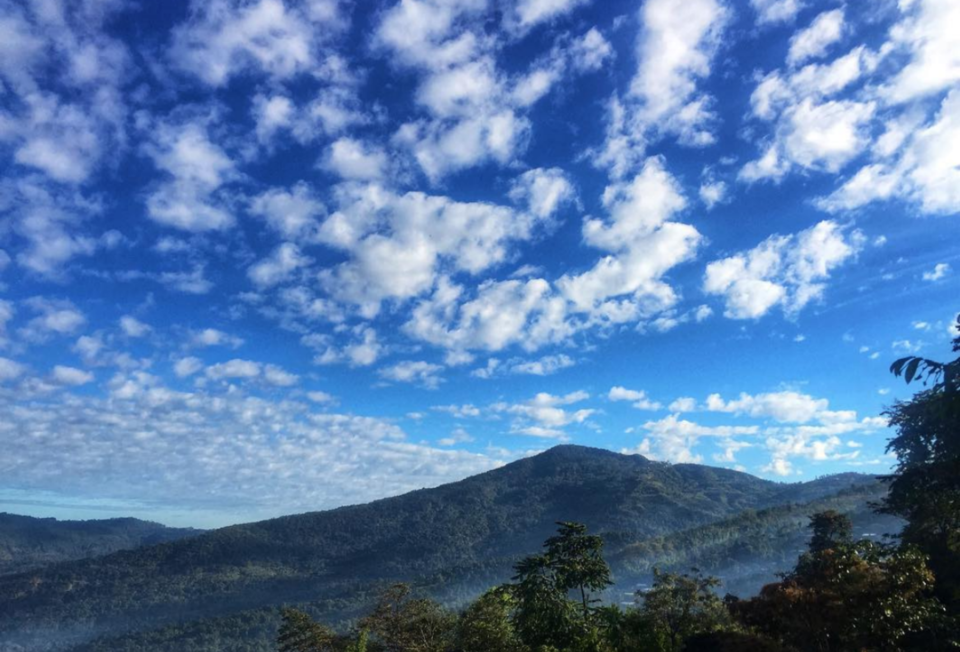 The most significant urban centre in Nagaland after Kohima and Dimapur, is Mokokchung, the cultural capital of the north-eastern state. Located at an altitude of 4,430 feet, it is home to the largest cluster of the Ao Naga tribe where you can witness the coming together of old traditions and new-age customs.
Why travel to Mokokchung?
Despite the rapid urbanisation here, and growing popularity of north-east India, Mokokchung is still a relatively untouched destination. Surrounded by forested hills on all sides, it has an exquisite landscape dotted with brightly-coloured buildings, a serene and clean environment, and some very hospitable people. This place is the ideal getaway for those who want a break from their hectic schedules, but don't want to travel to a remote destination. Mokokchung gives you the option of reconnecting with your loved ones in a pristine setting.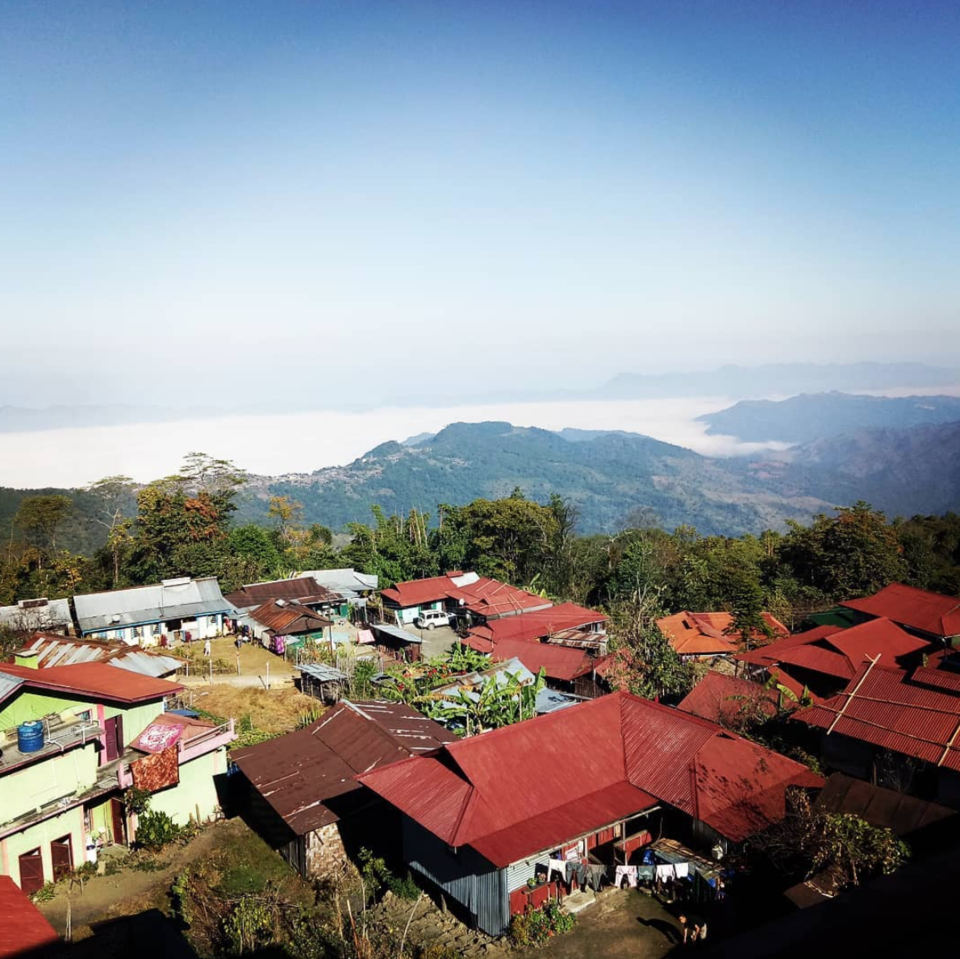 What to do here
Get to know the area's history at the District Museum: Housed within the Arts and Cultural Complex, the museum showcases the Ao Tribe's history through artefacts, weapons and traditional attire.
Go for a picnic at the Town Park: A popular spot with both locals and tourists, the Town Park offers breathtaking views of the town. It is a delight during spring, when flowers such as orchids and rhododendrons are in full bloom. Pack a picnic and spend the day basking in the sun with your partner.
Attend Sunday mass at the Mother Church: Ao Baptist Church, locally known as Mother Church or Mokokchung Church, is one of the biggest Baptist Churches in Nagaland. Hundreds of devotees gather here every Sunday for the mass and it is exceptionally vibrant and cheerful during festivals. The church body also runs a school, a college, a youth department and many social service programs.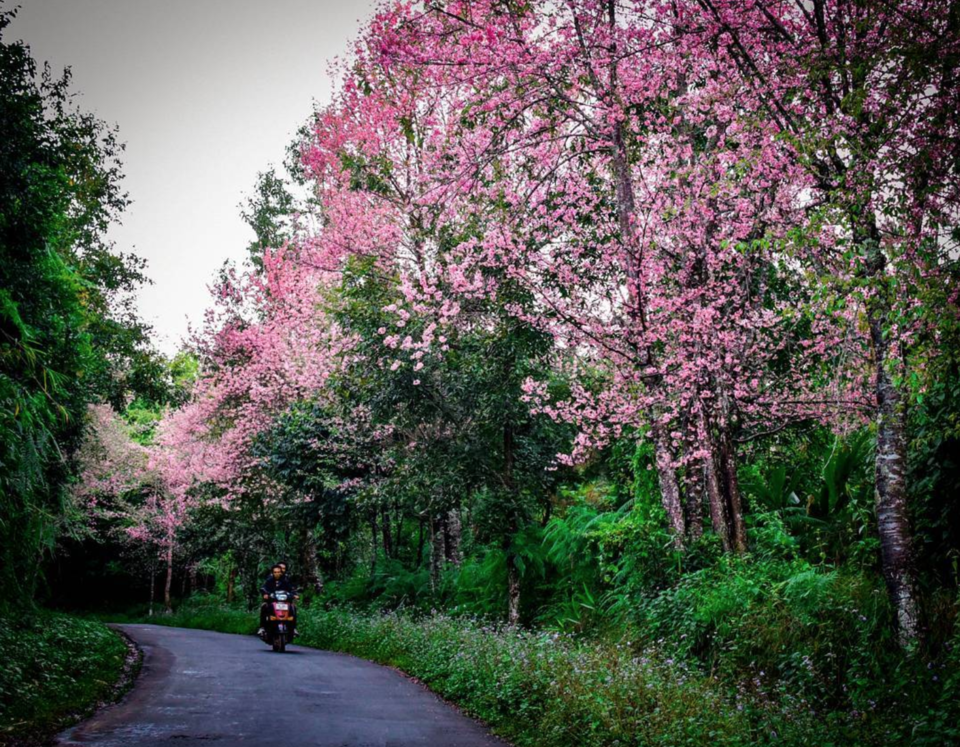 See rhododendrons and cherry blossoms in full bloom in Longkhum: An old Naga saying goes, "A single visit to Longkhum is not enough, for your soul stays behind the first time and you have to return once more to get it back." And once you witness Longkhum in spring, you will know the reason behind this saying – rhododendrons adorn the hills and cherry blossom trees line the streets, providing a sight that cannot be described in words. It doesn't get more romantic than this. Located about 17km from Mokokchung, this village is also known for its ethnic handlooms and handicrafts. An animist religion called Limapur, where people worship a local God called Longlanpa Tshungrem, still exists here.
Witness the Ao culture and its history at Ungma: This village is the oldest and largest of all Ao villages and is the second largest village in Nagaland! Located about 3km from Mokokchung town, it is said to be the place where the whole Ao tribe first settled in after they migrated from their ancestral home in Chungliyimti, which now falls within the Sangtam Naga Territory. The place is considered to be a living museum of the traditions of the Ao Tribe. The people are very hospitable and you might even get invited to lunch at a traditional Ao home.
Celebrate life in all its glory at Chuchuyimlang: Chuchuyimlang is called the village of festivals by Ao Nagas. It is the centre of all cultural activities and festivities. Plan your visit in a way that it coincides with the celebration of local festivals such as the Moatsu festival in the first week of May, the Tsungremong festival in the first week of August or Christmas. But even without the festivals, the general atmosphere here is bright and cheerful throughout the year.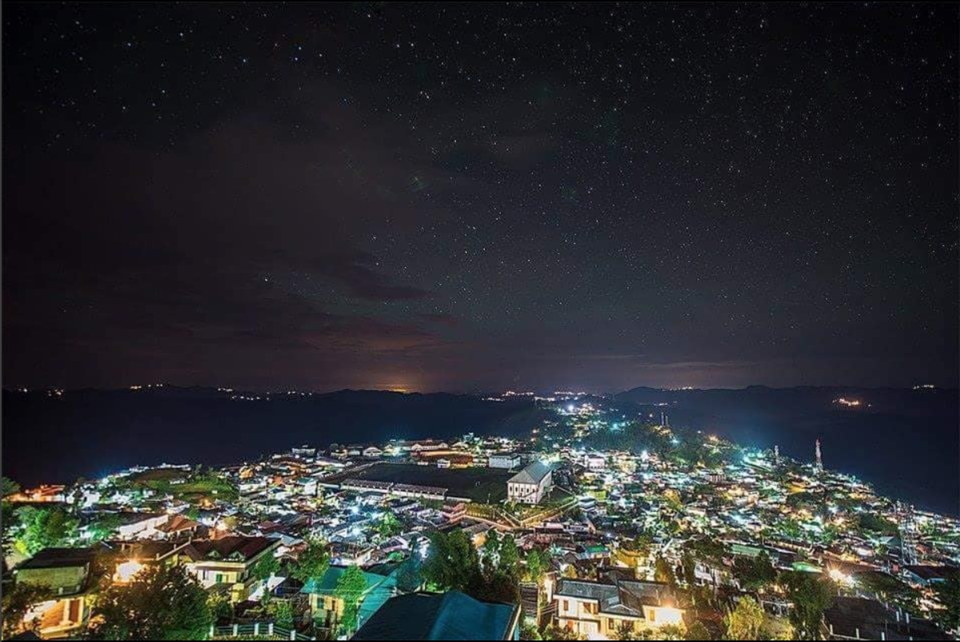 Go shopping at the town market: Locals pride themselves in calling Mokokchung the fashion capital of Nagaland. The markets are a hotspot for the latest fashion, at very reasonable prices. A number of items are imported from Myanmar. You will find that the clothes here are inspired by Japanese and Korean pop-culture. If that's your thing, definitely go check out the local clothing stores and pick up some stuff for yourself and your partner.
Cuisine on offer
Local Naga cuisine is the speciality here. The street food joints offer dishes with a focus on non-vegetarian preparations, including everything from beef and pork to insects and lizards. However, owing to the increase in tourism, a few restaurants offering Indian, Chinese and continental dishes have also popped up here. Even then, options for vegetarians are somewhat limited. The plant-dishes mostly include squash, pumpkin, a variety of beans, bamboo shoots and dried yam leaves.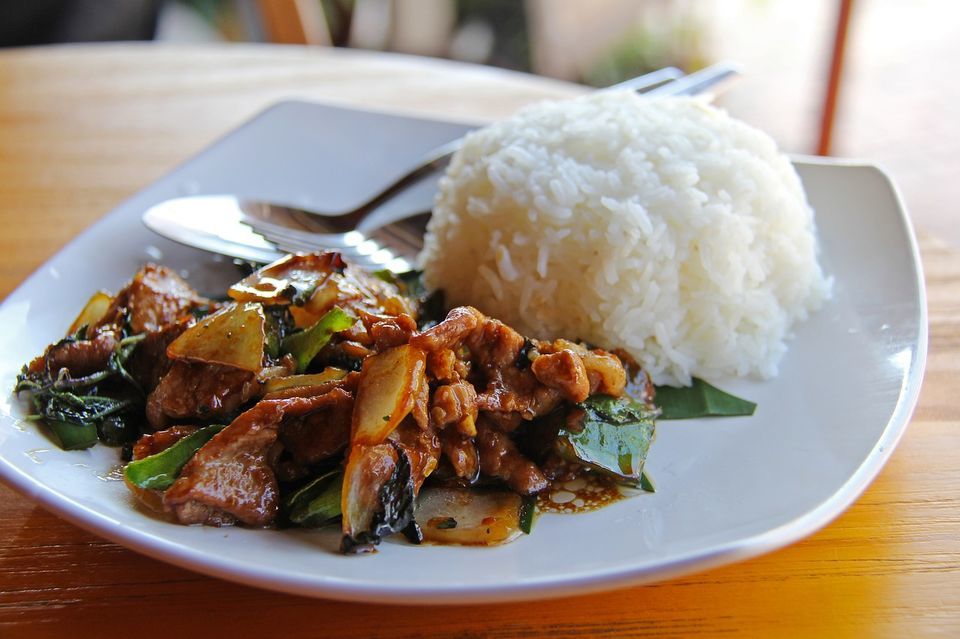 Most dishes include rice as the main grain, as Nagaland is primarily a rice-eating state. A majority of the population here is also fond of chillies, which is why they're generously infused in almost every food item here.
Also, being a dry state, it can be difficult to find alcohol in Nagaland. You can, however, get the local rice beer called Zutho at some eateries.
Popular restaurants: Hungers Heaven and Café Lil Star are popular hangout joints for youngsters in the area. Other popular multi-cuisine restaurants include Black & White, Eat and Fit, and Marigold Restaurant
Getting to Mokokchung
By Air: The nearest airport to Mokokchung is in Dimapur, which is about 195km away. You can get connecting flights to Dimapur from every major city in the country, however, direct flights are available only from Guwahati and Kolkata. From Dimapur, you can easily get a bus or a taxi to reach Mokokchung.
By Train: The closest railway station to Mokokchung is Mariani in Assam, which is about 85km away. It might, however, be difficult to find direct transport from here to Mokokchung. A better option would be to take a train to Guwahati and then take an overnight bus from here to this Naga town.
By Road: Mokokchung is situated right off of NH-61, which runs from Kohima in Nagaland to Amguri in Assam. You can easily find Nagaland State Transport buses and shared taxis plying on this route. There are daily buses from Kohima to Mokokchung, covering a distance of about 162km.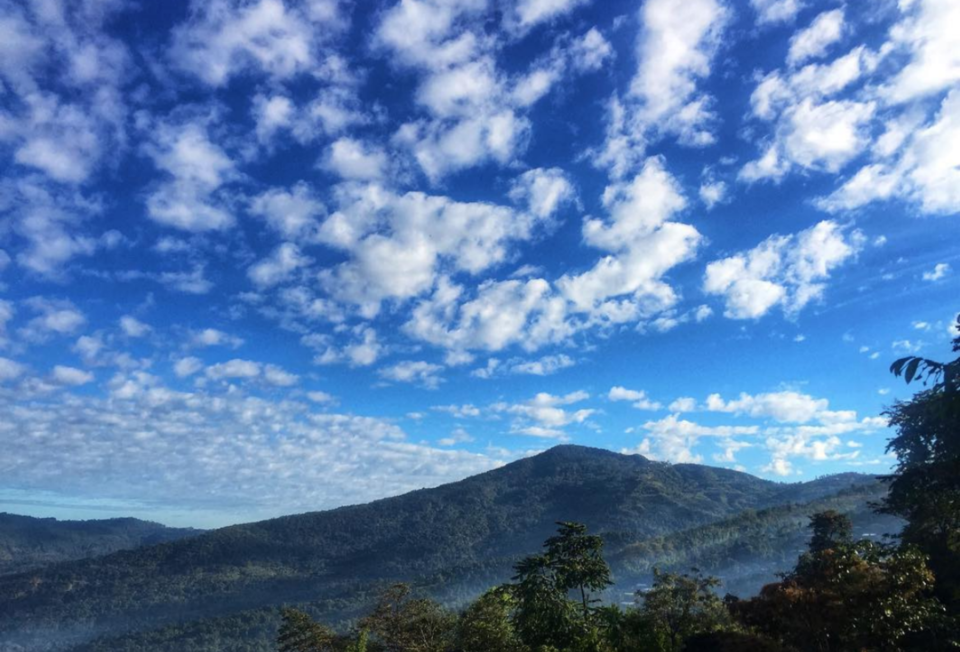 Accommodation
The accommodation options in Mokokchung are somewhat limited, so if you're planning a trip, it is advisable to book in advance.
A beautiful homestay located in the centre of the town, this place gives you an opportunity to really get up, close and personal with the local culture and customs. You can book it here.
Hotel Whispering Winds
Located at the highest point in Mokokchung, Hotel Whispering Winds is one of the most popular accommodation options in town. It is a three-star property with clean and spacious rooms that offers panoramic views of the town. You can get more information here.
Another three-star property, Hotel Metsüben offers comfortable lodging at affordable prices. It is situated on a hill, which is a five-minute drive from the Town Square. The in-house restaurant offers a selection of Indian, Chinese and Naga delicacies.
Have you travelled to Nagaland? Share your experiences with the Tripoto community and help fellow travellers.