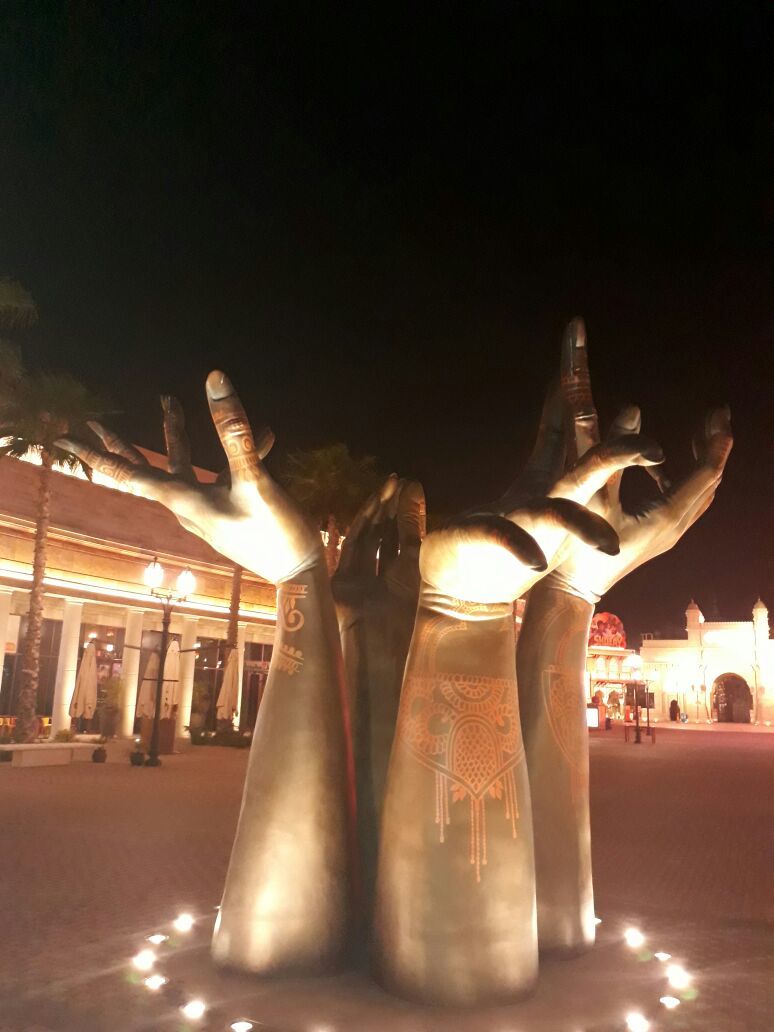 Bollywood is a Hindi film industry whose movies are famous for its music, dance, action, comedy, romance, and all other emotions. Mumbai is a centre for this industry. But, have you ever thought of experience Bollywood outside of Mumbai?
So, Dubai is a country which created world's first Bollywood theme park which encapsulates five zones. For all the Bollywood lovers; this place is worth to visit. As it gives the joy to their visitor to live, learn and experience famous Bollywood industry.
So, come let's explore, "Why this theme Park is all about Bollywood?"

Five Zones & Attractions
This is a beautifully designed park, divided into five zones and all are inspired by Bollywood blockbusters. These zones also contain Indian restaurants, which satisfy the visitor's cravings for Indian food. Visitors can experience cinematic rides, stage performances and other thrilling attractions inside these zones.

Zone 1: Bollywood Boulevard
Bollywood Boulevard is a gateway to Bollywood Parks Dubai which gives access to all other four zones. The main attractions of this zone are live entertainment programs and cafes. Rock on and Jumbo cafes are the two themed restaurants which serve Indian cuisines.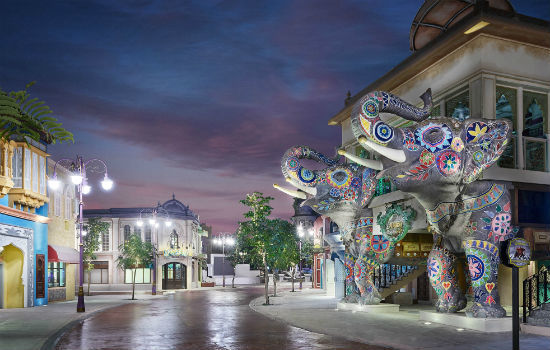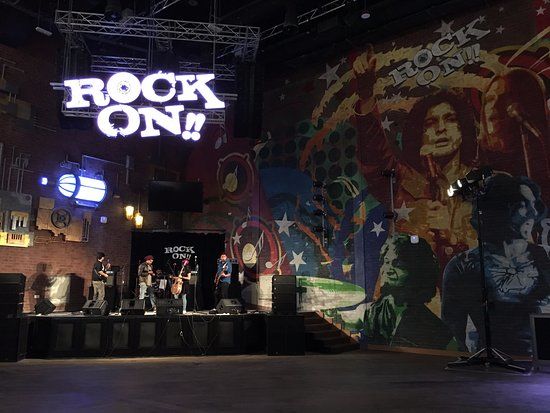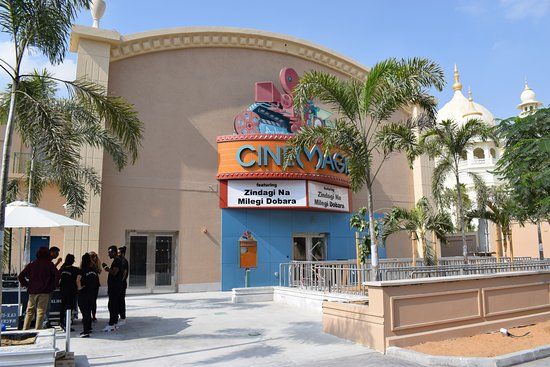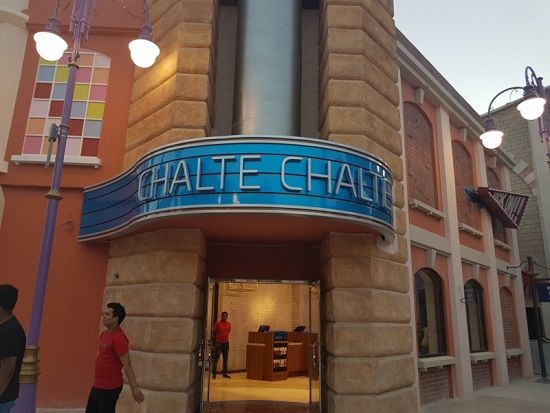 Attractions
Rock On: Your quest for food ends here. This restaurant truly lives up its name with a live band performance that replicates the Bollywood hit movie, Rock On!
Desi Emporium: This is a place where you can shop really unique souvenirs and movie-themed merchandises for friends and family
Cross Roads: Music and dance performances at crossroads will surely take you back to the Bollywood's golden era
Cinemagic: The search ends here for the people, who always fascinated about the process go behind the production of a Bollywood movie. Visitors can also enjoy the live performance based on the movie, Zindagi Na Milegi Dobara.
Chalte Chalte: As the name specifies, this is a store at the park's entrance with a selection of drinks, snacks, and sundries.
Zone 2: Royal Plaza
Rajmahal Theater, Mughal-E-Azam, and Stars on Steps are the main attractions of Royal Plaza. Have a look at them: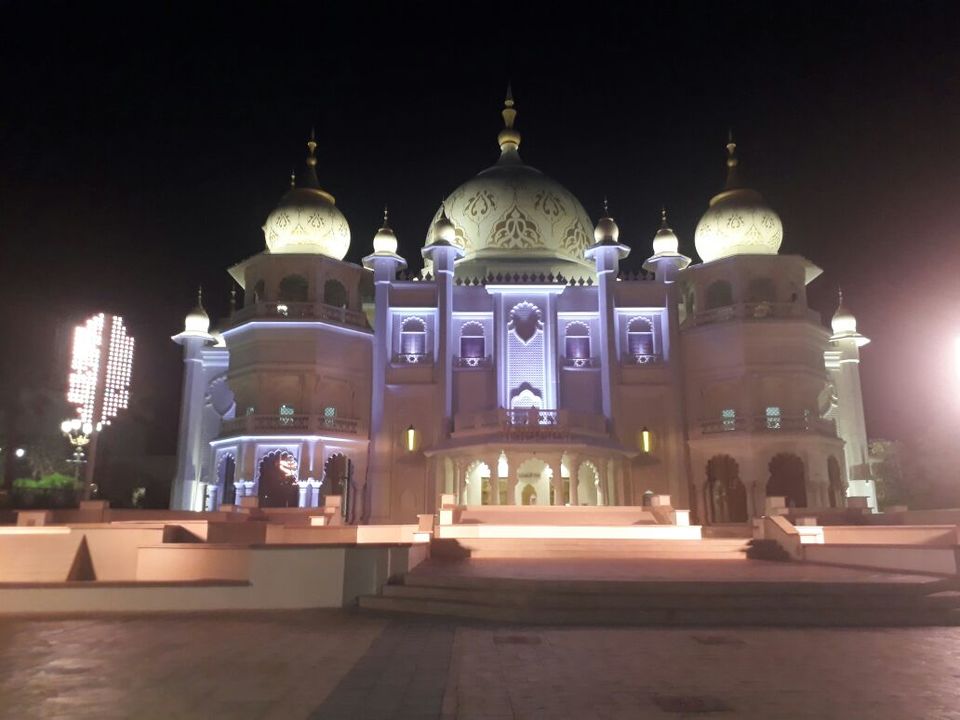 Attractions
Rajmahal Theater: The most visited and central attraction of the zone, Royal Plaza. Rajmahal Theater left you speechless with its unique opera style music show, Jaan-e-Jigar
Mughal-E-Azam: The epic dining with Awadhi serving creates a best culinary experience which takes you back to the Mughal era. This place is totally inspired by classical Hindi Bollywood Movie, Mughal-E-Azam
Stars on Steps: This place will surely entertain you with its striking classic Bollywood music
Zone 3: Mumbai Chowk
Mumbai Chowk, It gives you the actual Mumbaian experience of dining and leisure.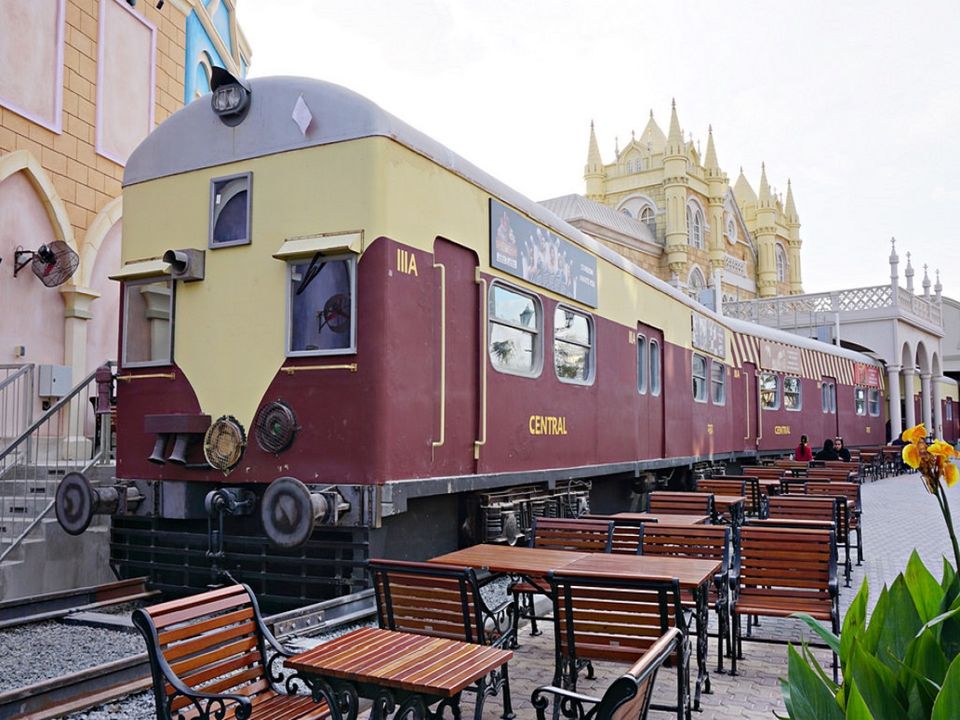 Attractions
Don: Don- is a signature tunnel ride, which presents realistic 3D effect and, you can experience the twist and turns while riding, as you have to chase the mafia boss-Don.
Mumbai Express: This is a train rooftop stage, well recreated for dance performances on moving trains.
Victoria Station: This restaurant is the replica of Mumbai's popular Chhatrapati Shivaji Terminus
Zone 4: Rustic Ravine
Rustic Ravine takes you through the country's rural section. Simulator-based cricket game, carousel, Ferris wheel a shooting game with a laser gun and a stunt show with grenades are the main attractions of this zone.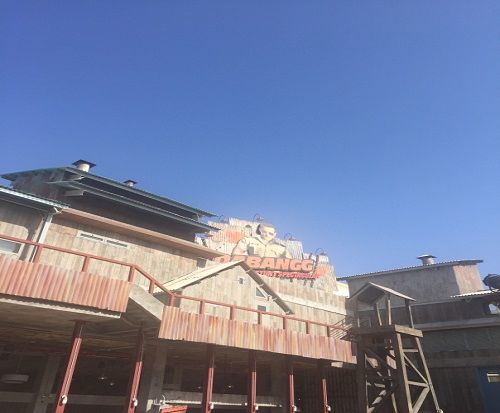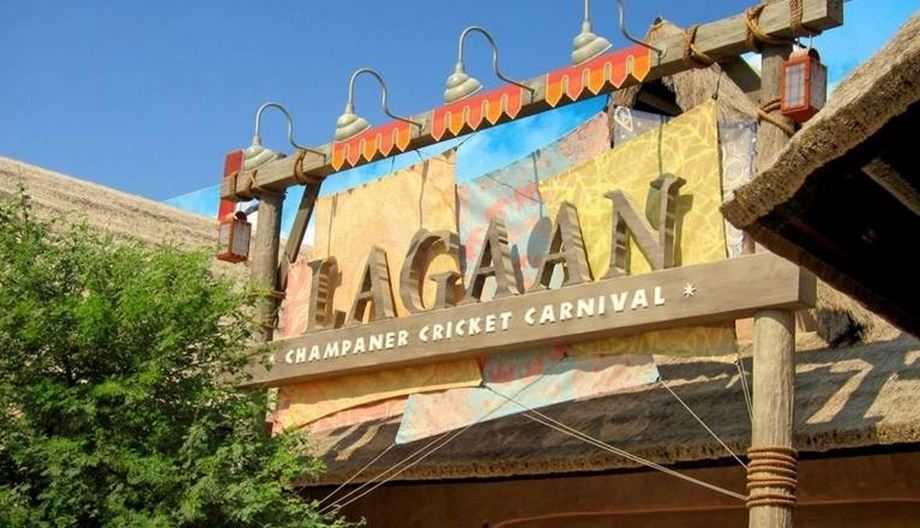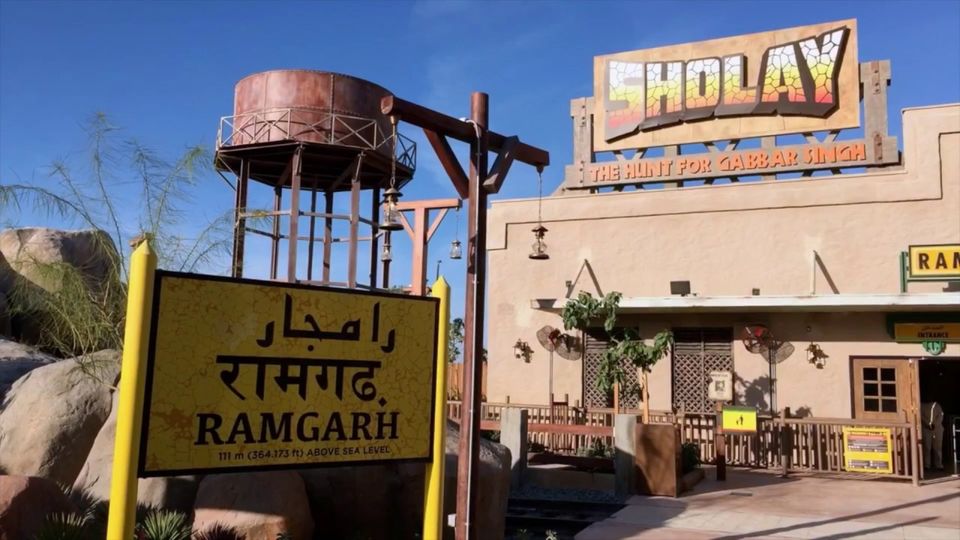 Attractions
Dabangg: This recreated on the basis of superhit Bollywood movie, Dabangg. The live stunt shows thrills you with fun, action and drama.
Lagan: The victory ride which offers rollercoaster like stimulator experience, is made by taking inspiration from Aamir Khan-starred movie, Lagaan.
Sholay, the Hunt for Gabbar: You can experience a 3D interactive dark ride with laser guns to shoot the dacoits for Gabbar Singh.
Zone 5: Bollywood Film Studios Featuring Hall of Heroes
Ra.One Unleashed and Krrish: Heroes Fight is the main attraction of this zone.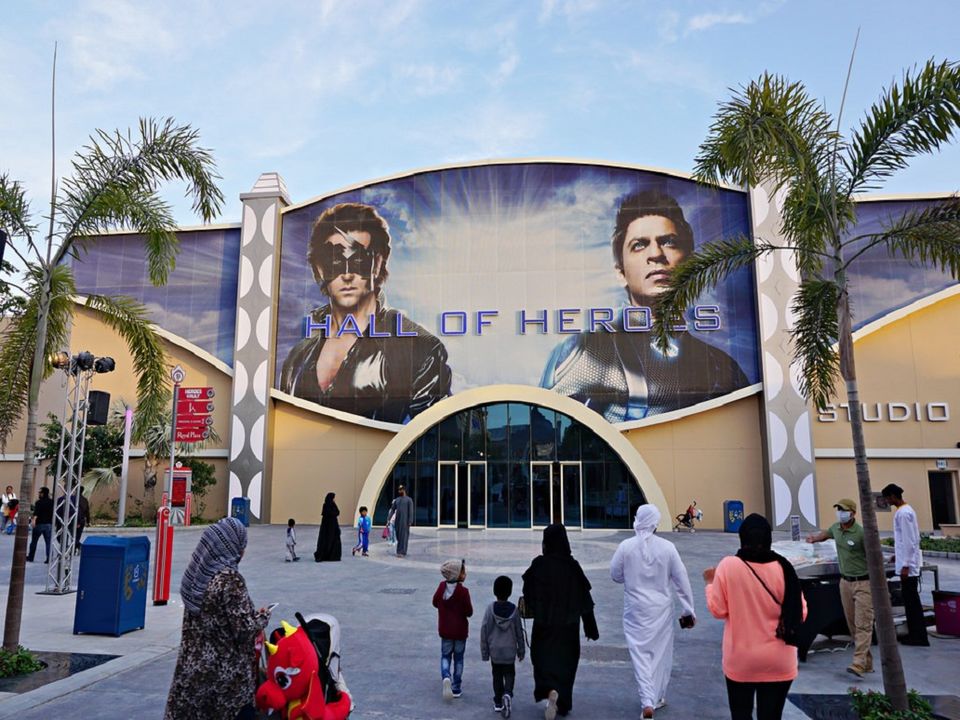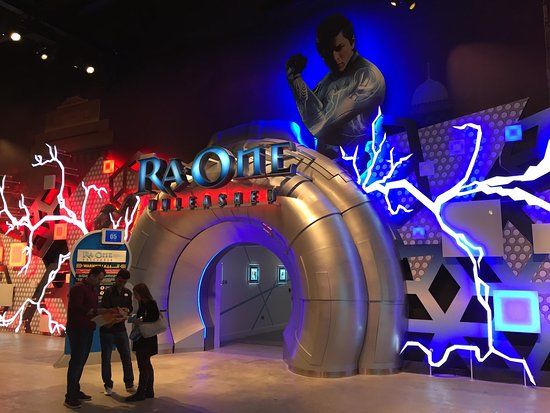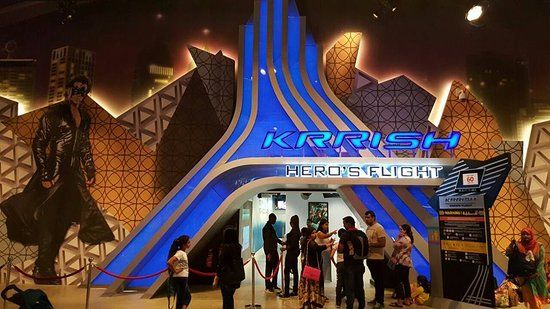 Attractions
Rangmanch: The spectacular dance performances representing different parts of India; will make you feel like you step, inside the colourful Indian village.
Extraordinary Rides: You can enjoy 4D virtual ride wherein G.One defeats R.One, besides the 4D flying experience based on fictional superhero movie Krrish
So, this fascinating global tourist destination is a must visit place for those who love all things about Bollywood!!!
Park Timings
Park Timings on Weekends: 2:00 PM – 11:00 PM
Park Timings: 2:00 PM – 10:00 PM
Ticket Price
Daily Ticket Price: AED 260 (for Adults) and AED 245 (for Kids)
Annual Ticket Price: AED 685
Park Parking Price
Valet Parking: AED 150
Covered Parking: AED 100
General Parking: AED 20
Preferred Parking: AED 80
After 6:30 PM: Free
Frequent searches leading to this page:-
hotels in deira dubai, dubai places to visit with family, tour packages dubai