Life is about taking a leap of faith, and sometimes it's about taking that leap from 13,500 feet with your legs dangling precariously from the edge of an aircraft. If you're looking for an adrenalin rush, and an exceptional sense of accomplishment, nothing beats skydiving. Nothing you do will ever thrill you like the experience of skydiving and chances are, you would immediately want to do it all over again. For Indians, skydiving in Dubai is probably the best way to experience Dubai's flamboyant sights.
But before you plummet through the atmosphere, here is everything you need to know about skydiving in Dubai.
Skydiving in Dubai: How, what, where and when!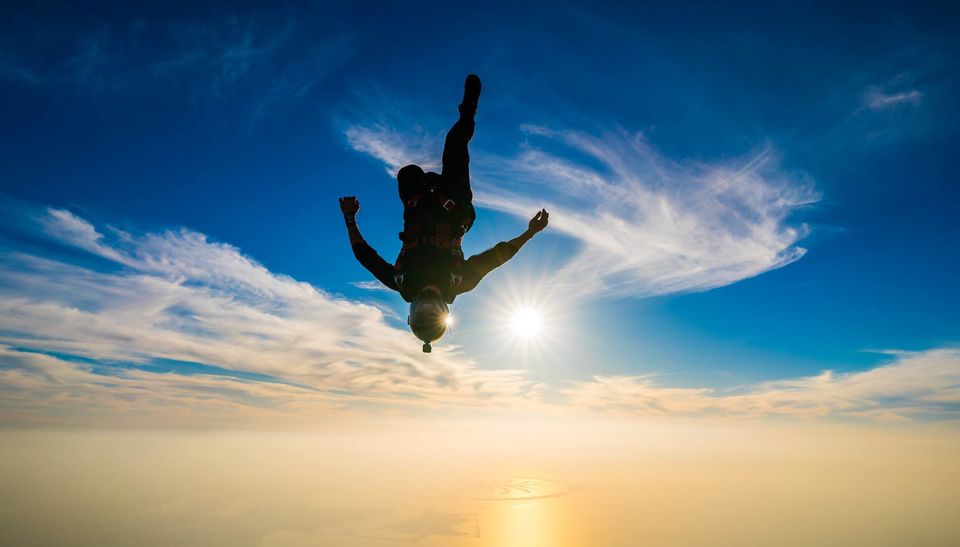 Important things you need to know about skydiving in Dubai:
• Those who wish to go sky diving in Dubai, must be above 18 years of age
• You must weigh below 100kg for safety reasons
• You're required to sign a liability waiver form that lists out the risks involved in the process of sky diving
• People with shoulder, neck and back problems are advised against sky diving in Dubai
• Weather plays an important role in the success of a dive, so bad weather may lengthen the time taken for the entire activity. On a good day, you'll have to spare at least three hours for the entire diving experience
Where to go skydiving in Dubai?
Whether you're attempting your first jump or you're an experienced diver, make sure you take the plunge with Skydive Dubai, the premier destination for skydiving in Dubai. Holding multiple Guinness world records, Skydive Dubai is world renowned for its extraordinary and innovative pursuit of excellence in aerial sports.
Dubai tour packages from Delhi
Skydive Dubai has two drop zones, the Palm Zone in the heart of Dubai, near the world-famous Palm Jumeirah islands and a desert campus 35km away from the city in Margam, off the Al-Ain road.
Skydive Dubai – The Palm Zone
Skydive attached to an experienced instructor at Skydive Dubai's premium location, the Palm Zone, for 1999 AED (United Arab Emirates Dirham) (₹34993). No experience required!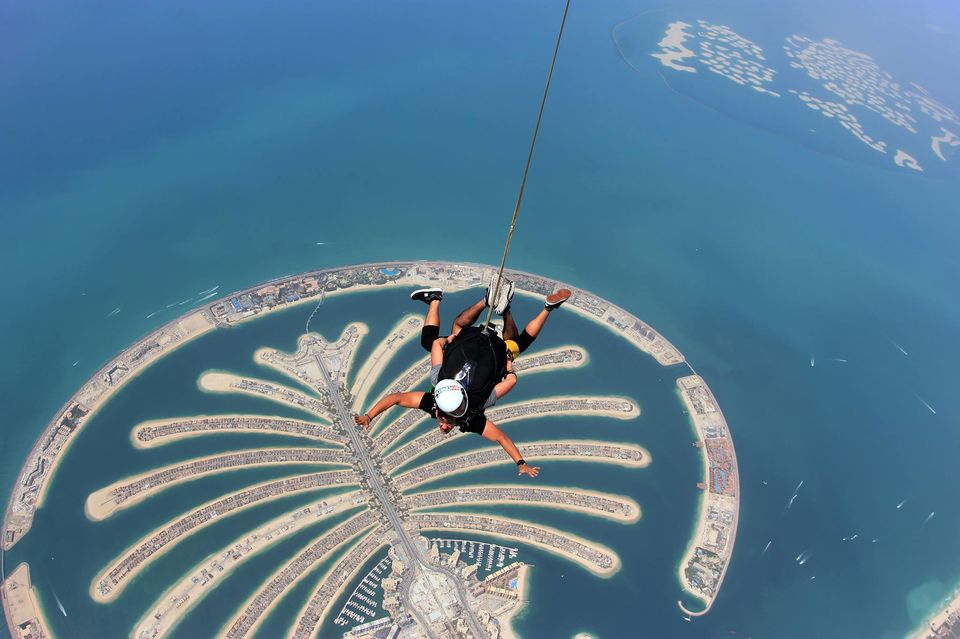 Skydive Dubai – Desert Campus
Book your first-time tandem skydive with an experienced instructor for 1699 AED (₹29746) at Skydive Dubai's Desert Campus drop zone.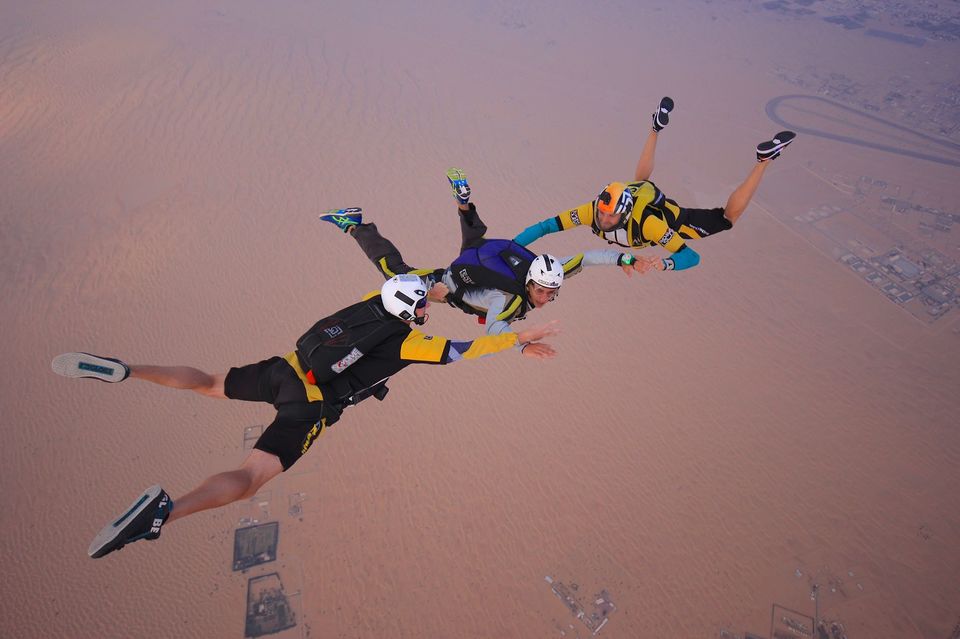 Find all the information you need here.
Email: info@skydivedubai.ae
From the moment the pilot tells you that you're about to reach the perfect jumping spot to realising that it's time for you to jump, and everything else that follows – the entire experience is a memory that you'll carry with you forever. Make sure you have a great experience!
If you are looking for skydiving destinations in India, read Skydiving in India: Everything You Need To Know.
Still apprehensive about taking the plunge? Ask real travellers about their experiences of skydiving in Dubai on Tripoto community.
Frequent searches leading to this page:-