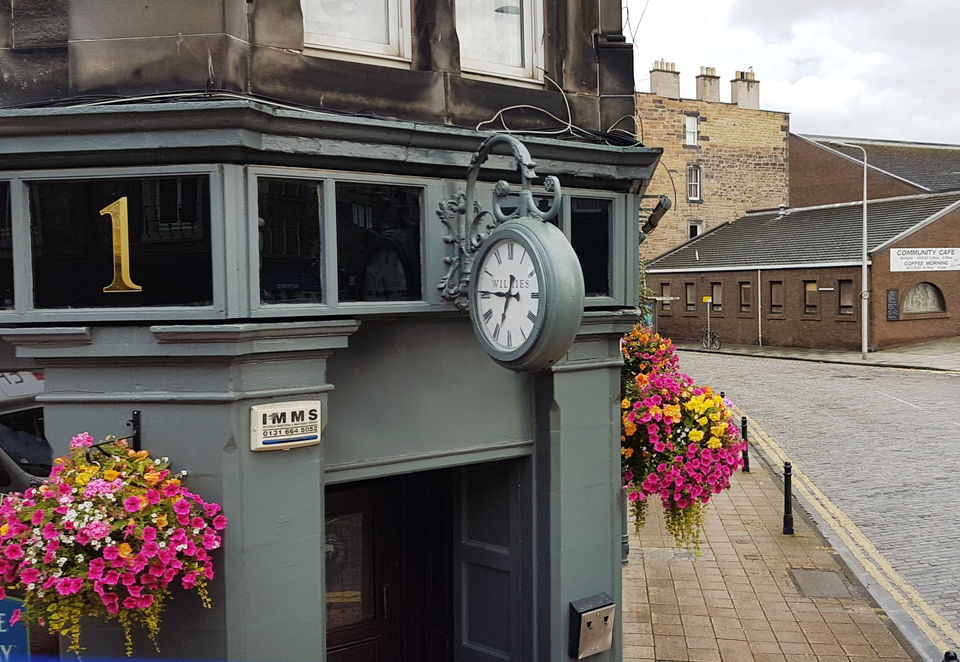 From 'Crushing on Edinburgh #Chapter2' posted on From The Corner Table

Around the time I had been reading about Scotland, especially Edinburgh, I remember stumbling upon the statement "But Edinburgh is a mad god's dream." 1
Now I don't know about mad gods and goddesses but I do know that it is a city of Good Samaritans.
Do you remember where we left off in the last post? That bit about me having a near meltdown in the gift store of the Edinburgh Castle? (Crushing on Edinburgh Chapter 1)
Well, while I do remember that nerve wrecking anxiety, I also have a clear memory of a gentleman walking up to me. It seems he saw the visibly distressed me and want to know if he and the 'missus could help'. Don't ask me why, but I ended up sharing my concern with him.
With a gentle smile and a hug (from the Mrs Clause lookalike missus), the couple suggested I hop on to one of the tour buses - there are three Edinburgh Tour, Majestic Tour, City Sightseeing - the next day. And perhaps a shot of whisky or considering the hour, some Irn Bru, before I move on to my next stop. Having pacified me, the couple went their way, but only after the gentleman reminded me, "Little girl, you will never ever be able to see a place in its entirety. Can you say you know every inch of the city you live in? That is the beauty of travelling, and that too alone. You set your pace, choose the places you want to visit, what you want to eat, and leave the rest for your next trip. Edinburgh, after all, is a city that will draw you back." #wisewords #wordsofwisdom #wordstoremember
Note: The three bus tours follow three different tours but they tend to overlap at some points. You can shell out money for specific buses or you can buy a ticket that allows you to board all the three buses. Do check for schemes and validity of the tickets before you buy them.
Heartened by the wise words - which I intend to get printed, framed and hung in my room - the next day, I bought a ticket to one of these buses and enjoyed a ride from the Waverly Railway Station and back. The route saw the bus winding through beautiful streets and narrow lanes tucked far away from the bustle of the festival as we drove from the New Town, past the Royal Botanic Garden, Leithe Cruise Terminal, stopping to let down passengers at the Royal Yacht Britannia and Palace of Holyroodhouse before I hopped off at the Scottish Parliament. Opting for a different bus on the way back, I found myself on a ride that took the route from the Scott Monument to the Scottish National Gallery, Floral Clock, St John's Church, Grassmarket, Greyfriar's Kirk, George Heriot's School, Lawnmarket, National Museum of Scotland, Museum of Childhood, Royal Mile, Scottish Parliament and Burns Monument.
Other places I visited and recommend... read on Crushing on Edinburgh #Chapter2