Most people cringe at the mention of a hostel, because, the picture they get in mind of a hostel room is one of a dirty room full of messy and irresponsible people lying around the place. But, we all have to agree, that for the usual backpacker, hostels are the most practical option. They tick the budget box, and the best you could hope for is that they are clean.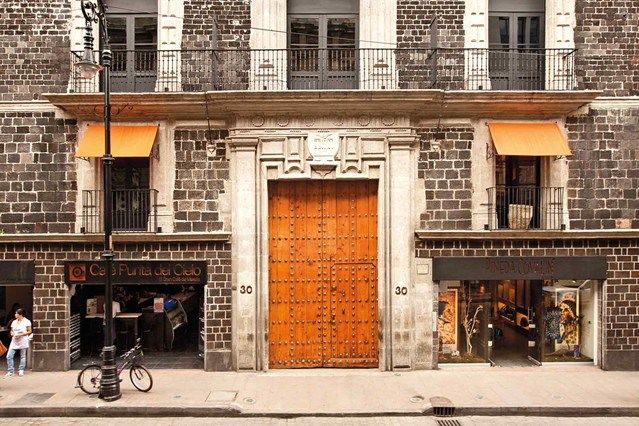 These 10 surprisingly amazing hostels have everything a backpacker would wish for, and their designs are unique, made so by bringing architects and interior designers on board.
1) Kex Hostel, Reykjavik
Once a very popular biscuit factory named the Frón Factory, this hostel is a hub not only for backpackers, but also for locals. The building, a three-storey warehouse, has been transformed into a new-age hostel, with a restaurant, Sæmundur í Sparifötunum, known for its steel-framed windows and pendants over the bar. The furniture here and throughout is almost entirely second-hand and recycled. The efforts of the developers resulted in an eclectic mix. There's a barbershop for a quick trim, a gym called Box for sparring, and Drinx, a bar serving craft beer. The dorms sleep up to 16, but there are also private rooms.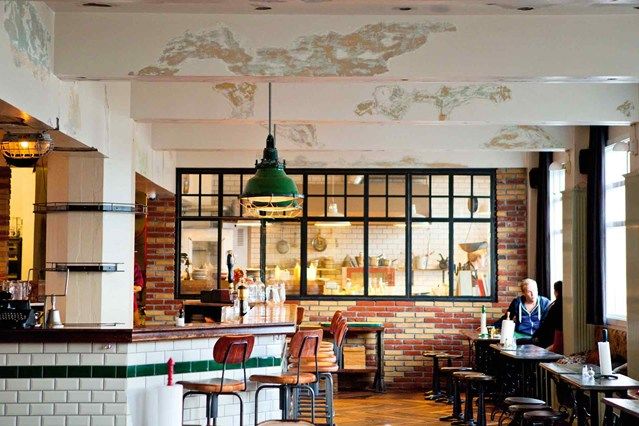 2) The Freehand, Miami
Previously the Indian Creek Hotel, this 1930s building, has undergone a total transformation. This has been successfully carried out by a designer duo whose past projects include the Ace Hotel, the club formerly known as the Boom Boom Room atop the Standard, and the just-opened Viceroy, all in New York. Their retro stamp works brilliantly in an urban setting, and it's just as relevant in this Florida hostel. It's a summer camp, a Sixties-sheened, sandy-feet hangout. In spite of their old school make-up, the rooms feel modern, licked with pale lemony yellow and a deep indigo blue. Out front, red sit-up-and-beg bicycles are racked and ready for hire. A cocktail bar called The Broken Shaker and a pair of ping-pong tables are found under a string of fairy lights by the pool.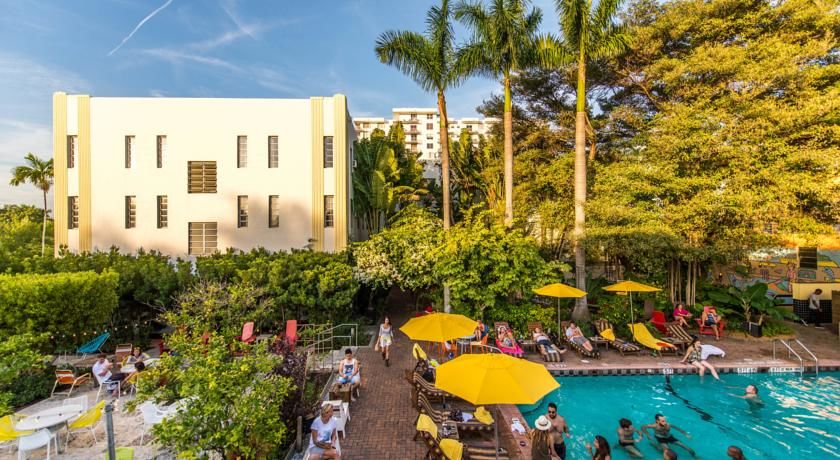 3) The Independente, Lisbon
A late 19th century mansion stuffed to the gills with classical elements like a stomped-smooth chequerboard marble floor, soaring stone archways, fantastically ornate ceiling plasterwork, stained-glass window lights and detailed wrought-iron balconies facing out over the Tagus River – but with a twist for the new generation. The floors are laid with original Portuguese tiles, and the triple bunks are fashioned from chipboard, with numbers stencilled on the sides. Stacks of battered suitcases and vintage typewriters from flea markets add to the detail.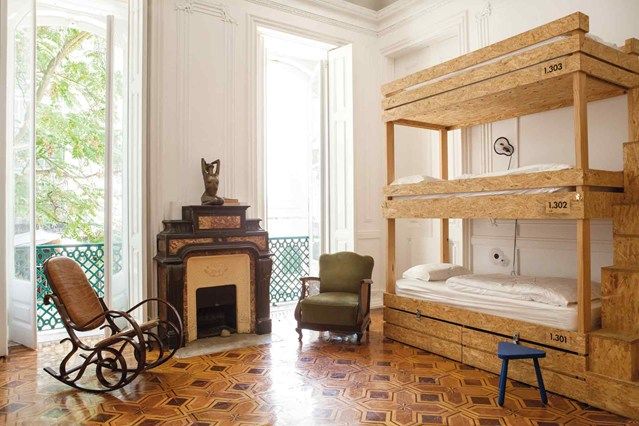 4) We Hostel, Sao Paulo
Architect Felipe Hess's monochrome interiors have style as well as substance, and this is evident in his design of this hostel. With its immaculate white walls, elegantly-curved architrave, highly decorative cornicing and black-framed windows, this early-20th-century mansion in the Vila Mariana neighbourhood is incredible! The dorms are plain and minimal where up to eight people can sleep in metal bunks and have QR codes by the doors that you scan to download a city map, music mix, or sightseeing guide.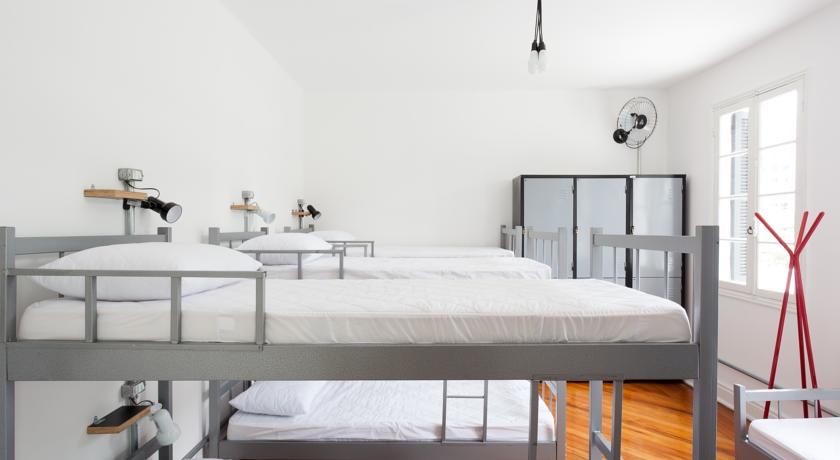 5) Bunk Beyoglu, Istanbul
The bunks at Bunk are perfectly respectable, with custom-made white frames, thick mattresses, freshly pressed sheets, individual wall lights, cubby-holes and padlock-able drawers. It gets more interesting from here – there are photographic prints of the city's most glorious ceilings overhead - a glittering chandelier, a highly decorative mosque, the beautiful Byzantine dome of Hagia Sophia. There's a hot tub and a deck with cushions for sunbathing on the roof. The smart little ground-floor café, with its bohemian vibe, is another draw. The narrow space, which opens out onto the street on sunny days, has marble-topped tables, kilim rugs, walnut-cased Loewe Opta radios and record players on the metal-barred bookshelves, and Italian espressos and Turkish coffees on tap. A DJ plays and the room becomes a buzzing bar at night.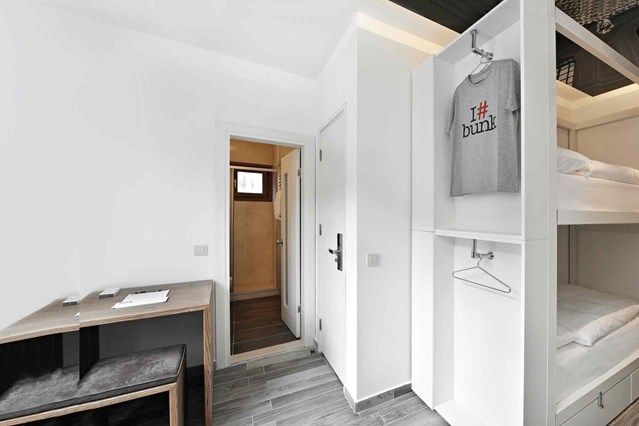 6) Sekeping Kong Heng, Ipoh
There's no attempt to make good the original features of the century-old Malay shophouse. Instead, they are celebrated in their disrepair. At this hostel, history comes first. Floors are concrete, and the few walls rough, raw, exposed brick. There are no frills at the Sekeping, but you come for the architectural kick of seeing the building from the inside out. A clattering fire-escape staircase runs up through the middle of the building. It is noisy and bare, and is intentionally so.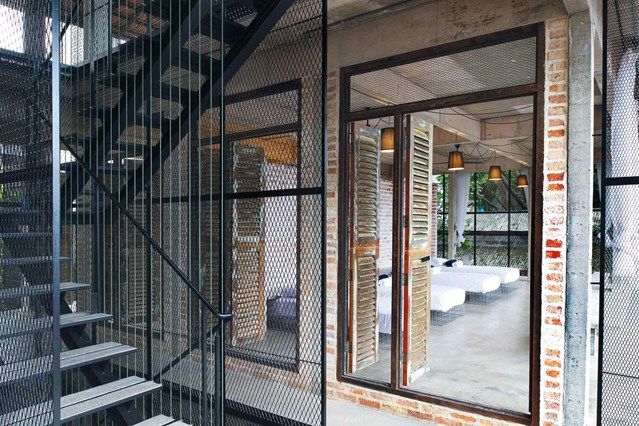 7) Downtown Beds, Mexico City
Grupo Habita is an organization that specializes in hotels throughout Mexico that quickly attract a hip, well-heeled crowd of Mexicans and savvy foreigners. They took a neglected colonial building—the 17th century baroque palace of the Count of Miravalle—and brought it into the 21st century. With what they call "bohemian-chic elegance", Downtown Beds is a part of a hotel, and has rooms with 4 to 8 beds with shared bathrooms. With a strictly Mexican theme, it has two restaurants on the ground floor, both in greenery filled open courtyards with retractable covers for the rainy season.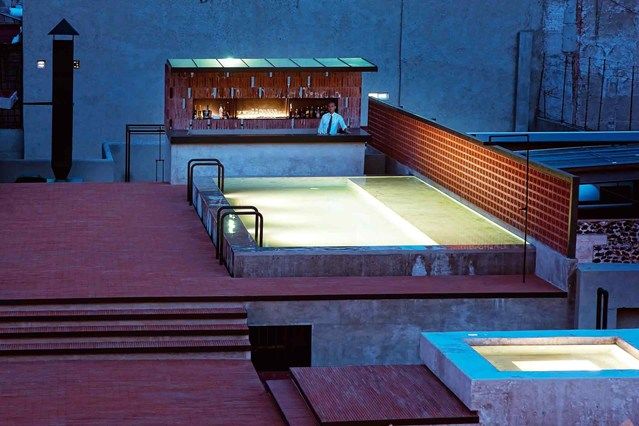 8) U Hostel, Madrid
The whitewashed rooms have a blast of apple green or fuchsia pink in this elegant, 19th-century corner building with no fear of colour. Girls' dorms have built-in dressing tables with vanity mirrors and hairdryers. 'Not all those who wander are lost,' says the Tolkien quote on the wall. There's a slate-tiled communal kitchen with a fridge the size of a truck, and daybed cushions are laid out on a tiered platform in the cinema room, the place to watch DVDs or football matches on rainy days. There is a funky chill-out area with a giant magnetic wall map of the city in addition to interesting furniture.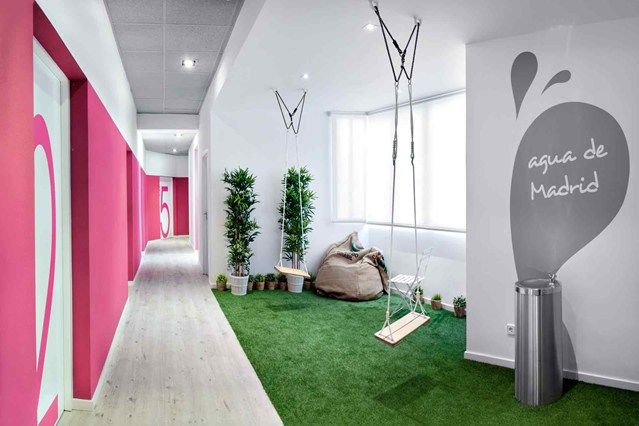 9) City Circus Hostel, Athens
This primrose-yellow mansion in the hip Psirri neighbourhood is packed with restored features, including ornate frescoed ceilings and baroque floor tiles. Dorm rooms are back-to-basics, with wooden beds and school desks. A quirky space, it has a wallpaper-pasting board, painted white, the open kitchen serves pizzas and cocktails at night, and a screen pulls down for films. And, the best is up top, with views of the illuminated Acropolis from the roof-terrace bar.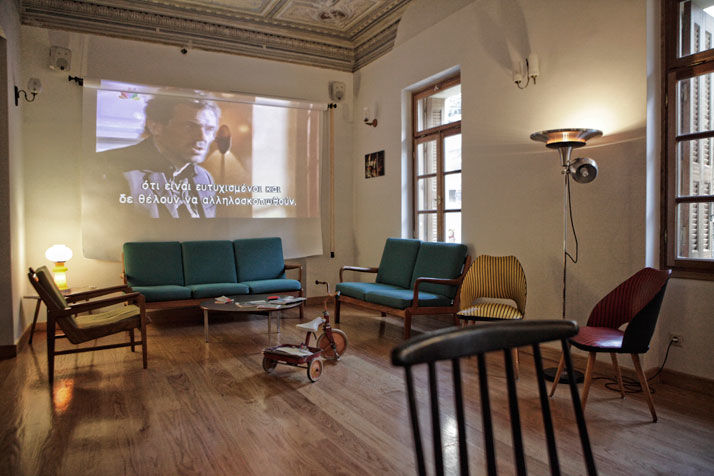 10) Casa Kessler, Barcelona
In my opinion, the ceiling is the best thing about this hostel! You get your own privacy curtains, your own plug and reading light and mounds of space here, which feels like a much evolved shared space.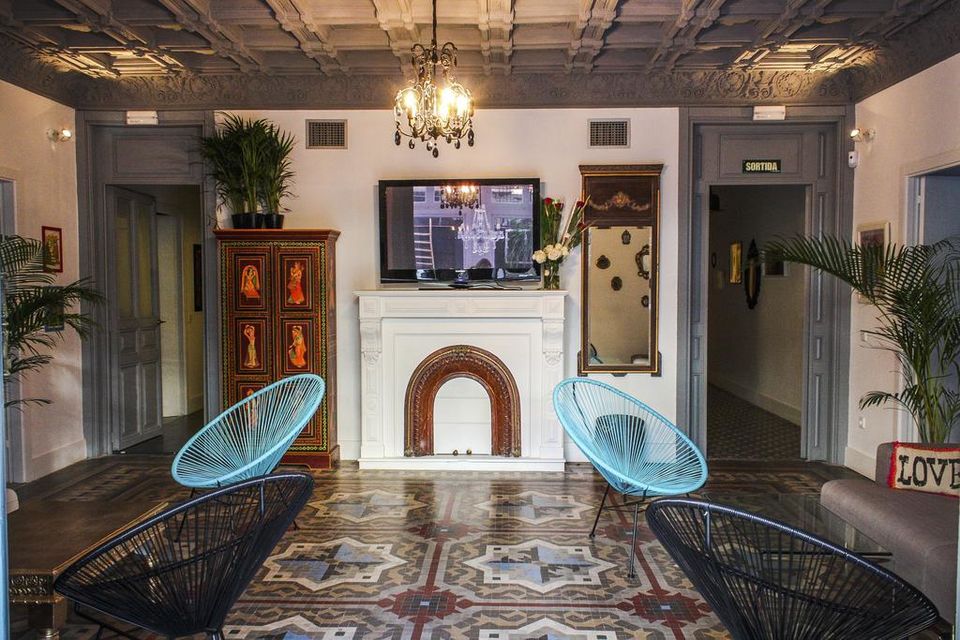 It is time to consider the wonders of the bunk bed, if you haven't already!