Coronavirus, a virus threatens the safety of hundreds of thousands of people globally. It is one of the deadliest viruses to be seen in more than 15 years. It has caused panic all around and the public is worried about safety. Governments all around the world are doing their part to contain the spread of the virus as effectively as they can. So, don't worry, be safe and stay indoors. Follow a few basic hygiene practices which all of you have heard by now.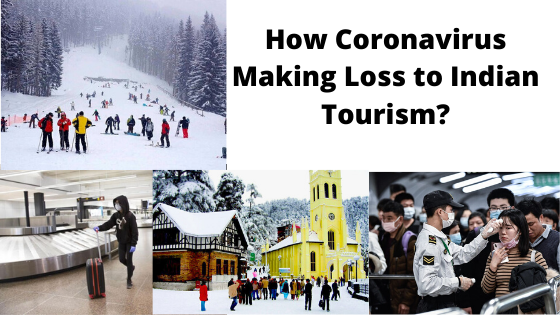 It is not that big of an issue if you practice good hygiene. The public events all over the world are in a disarray and you need to take precautions to stay ahead of the curve and be healthy.
Most of the industries, events, and companies are affected by the virus scare. It is natural for people to be afraid of the virus and most of us want to be safe. The Government Of India has decided to suspend all the tourist visa India and e-visas for travelers all around the world till 15 April.
The sixth meeting was held by the Ministry of Health at Nirman Bhawan under the leadership of Union Minister of Health, Dr. Harsh Vardhan and other ministers were also present. After a long discussion, they've come up with these solutions.
Indian Vias Update
• The existing visas, except official, UN/International Organisations, Employment, Project Visas, and diplomatic visas are suspended till 15 April. And the Suspension will from 13th March 12 GMT at the port of departure.
• OCI cardholders also face suspension till then and the suspension will start from 13th March. They will revise the date if necessary, for stopping the spread of Coronavirus.
• If a foreign national want to travel to India and it is important for him/her to visit the country, they need to contact the nearest Indian Mission center and discuss their case.
• The people coming to India (including Indians returning from overseas tours) from or having visited China, Italy, Iran, Republic of Korea, Spain, France, and Germany after 15th February shall be quarantined for a minimum of 14 days upon their arrival. It is mandatory for everyone and this will also come to effect from 13th March.
• The Travellers (including Indians) are advised to avoid travel if it is not necessary and keep in mind that they will be quarantined for a minimum of 14 days upon their arrival in India.
• International traffic through land borders is restricted to designated check posts only where they have the proper equipment to screen people for the disease.
These guidelines are set by the Indian government when the World Health Organization declared Coronavirus a Global Pandemic. The latest update on Indian e-visa is that the government has suspended all e-visas granted on or before March 11 and they won't be providing visas until further notice.
The visa will only be provided to people in special circumstances if it is absolutely necessary for you to be in India. So, you need to make an adjustment in your schedule and compensate for the coronavirus.