From the Louvre shutting down in France to a Noida school postponing exams due to the outbreak of coronavirus (COVID-19) – the whole world seems to be in pandemonium. Coronavirus has been spreading throughout the world, causing fear of not only travelling but also simply stepping out of one's house. While it is now more important than ever to protect yourself and maintain personal hygiene, beware of miscellaneous rumours about the disease as well. If you're wondering whether you need to be worried and cancel your travel plans due to the sudden epidemic, this article is for you. Read on to learn all the necessary information you need to know about coronavirus to make informed decisions: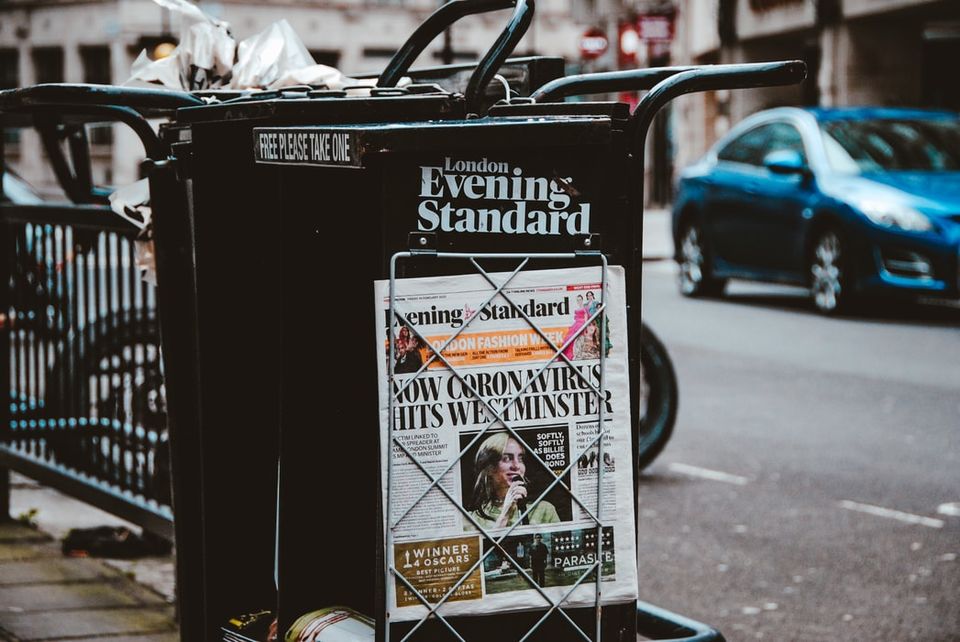 Frequently asked questions about coronavirus:
How does coronavirus spread?
The disease spreads through the expulsion of viral droplets from the mouth or nose while coughing, sneezing or exhaling. If an unaffected person touches a surface contaminated with viral droplets and then touches their eyes, nose and mouth without properly washing their hands, they could contract the virus as well. According to the World Health Organization, one must maintain a distance of three feet from a sick individual.
What symptoms should I look out for to identify coronavirus?
It can be difficult for one to ascertain if a person could be carrying the coronavirus since the symptoms are mild and replicate those of the flu. Some people don't show any signs of being infected at all! Still, WHO mentions the following as common symptoms for coronavirus:
- fever
- tiredness
- dry cough
- nasal congestion
- runny nose
- body pain
- sore throat
- diarrhoea
WHO assures that about 80% of the affected have recovered without even needing further treatment. However, approximately one in six people face a chance of falling very sick and developing breathing problems.
While research is still ongoing, it has been observed that the older population (above 60), especially people already suffering from medical conditions such as diabetes, blood pressure or cardiovascular diseases, are at a higher risk of becoming gravely ill through the coronavirus.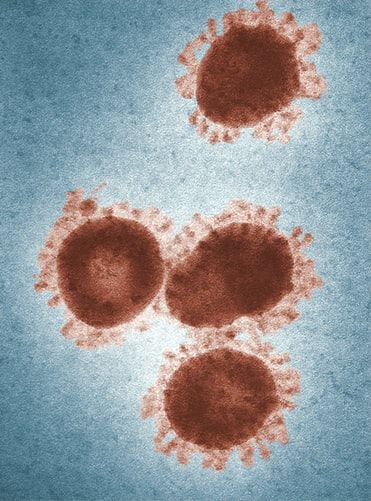 How deadly is coronavirus?
The virus can cause pneumonia in patients which results in cough, fever and respiratory problems. In extreme cases, the infection can bring about organ failure. Existing antiviral drugs have proven unsuccessful against the virus.
Since the spread of the virus has been quick across the world and the method of reporting cases has changed frequently, researchers can't present exact numbers. However, as of early March, the outbreak seems to have affected over 89,000 people all around the world, while the death toll stands at more than 3,000. Of the 80,151 confirmed cases in China, over 44,000 people have recovered and 2,943 (or 3.6%) have died. More than 125 deaths have occurred in other countries.
The reported deaths are highest among people over the age of 70, as concluded by China CDC Weekly's research on the virus. There is still not much information on the long-term effects of the virus in recovering individuals. It has been observed, however, that people with stronger immune systems recover faster.
How many countries are affected by coronavirus?
As per the latest reports, 74 countries have observed cases of coronavirus, including India. They are as follows:
1. Afghanistan
2. Algeria
3. Andorra
4. Armenia
5. Australia
6. Austria
7. Bahrain
8. Belarus
9. Belgium
10. Brazil
11. Cambodia
12. Canada
13. Croatia
14. The Czech Republic
15. Denmark
16. The Dominican Republic
17. Ecuador
18. Egypt
19. Estonia
20. Finland
21. France
22. Georgia
23. Germany
24. Greece
25. Hong Kong
26. Iceland
27. India
28. Indonesia
29. Iran
30. Iraq
31. Ireland
32. Israel
33. Italy
34. Japan
35. Jordan
36. Kuwait
37. Latvia
38. Lebanon
39. Lithuania
40. Luxembourg
41. Macao
42. Malaysia
43. Mexico
44. Monaco
45. Nepal
46. Netherlands
47. New Zealand
48. Nigeria
49. North Macedonia
50. Norway
51. Oman
52. Pakistan
53. The Philippines
54. Portugal
55. Qatar
56. Romania
57. Russia
58. San Marino
59. Saudi Arabia
60. Senegal
61. Singapore
62. South Korea
63. Spain
64. Sri Lanka
65. Sweden
66. Switzerland
67. Taiwan
68. Thailand
69. Tunisia
70. Ukraine
71. United Arab Emirates
72. United Kingdom
73. United States
74. Vietnam
You could refer to this live count that updates on a daily basis about where the virus is spreading. This can be helpful to you for planning your trips.
India has suspended travel to China and Iran. It has also issued a travel advisory asking its citizens to avoid travelling to Italy, South Korea and Japan. All visas that the government granted to the citizens of these countries have been cancelled as well.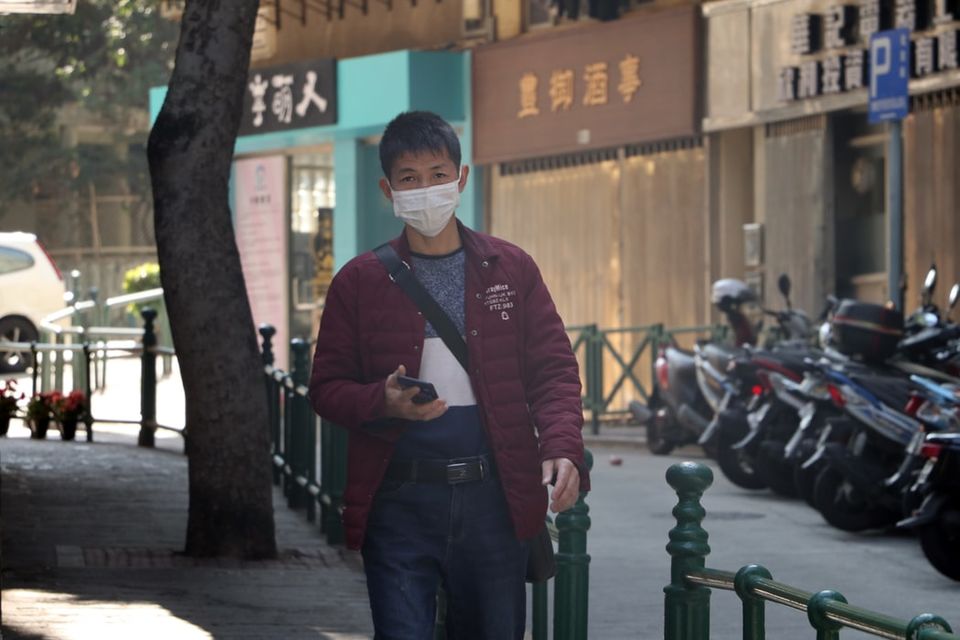 What is the situation concerning coronavirus within India?
In early March 2020, the count of confirmed coronavirus cases within India went up to six, as suggested by media reports. The two new cases are reported to be from Delhi and Telangana. In February, Kerala had announced coronavirus to be a state disaster. The Union Health Minister of India has assured everyone that the country is ready to deal with any critical situations concerning the disease and that there is no need to panic.
Should I cancel my travel plans due to the spread of coronavirus?
The tourism industry across the world is taking a hit due to increasing cases of coronavirus. You should not travel to any of the countries for which the government has issued a travel advisory. If you must travel, ensure that you follow all the basic precautions to make sure you don't contract or spread the coronavirus.
How can I keep safe and prevent the spread of coronavirus?
It is essential that you keep yourself informed about the kind of precautions you must take to prevent the growth of coronavirus. Some of the precautions you should take are as follows:
- Try to be three to six feet away from anyone who may be coughing or sneezing, as that is the main way it spreads from one individual to another.
- Do not touch your eyes, nose or mouth without washing your hands. You never know where and when you might have touched a surface contaminated with viral droplets.
- Wash your hands properly with soap for at least 20 seconds. Some say you should do it for as long as it takes you to sing the 'Happy Birthday' song twice!
- If you're feeling unwell, stay at home and get yourself checked as soon as possible – even if it feels like a mild cold, since the symptoms of coronavirus are similar.
- Cover your mouth while sneezing or coughing.
- Consume well-cooked food, especially if you're eating meat.
- If you're wearing a mask while travelling, put it on properly over your mouth and nose and don't move it once it's on. Throw away single-use masks and remember to wash your hands after that.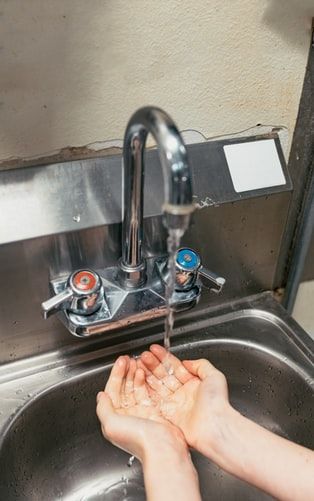 Although the times are frightening, try to keep panic regarding Coronavirus at bay by being well-informed of developments. As research is still being conducted into the matter, there is likely to be more insight on how to deal with the issue in the coming days.
How are you trying to keep safe? Share in the comments below.
Watch travel stories come to life with Tripoto on Youtube!