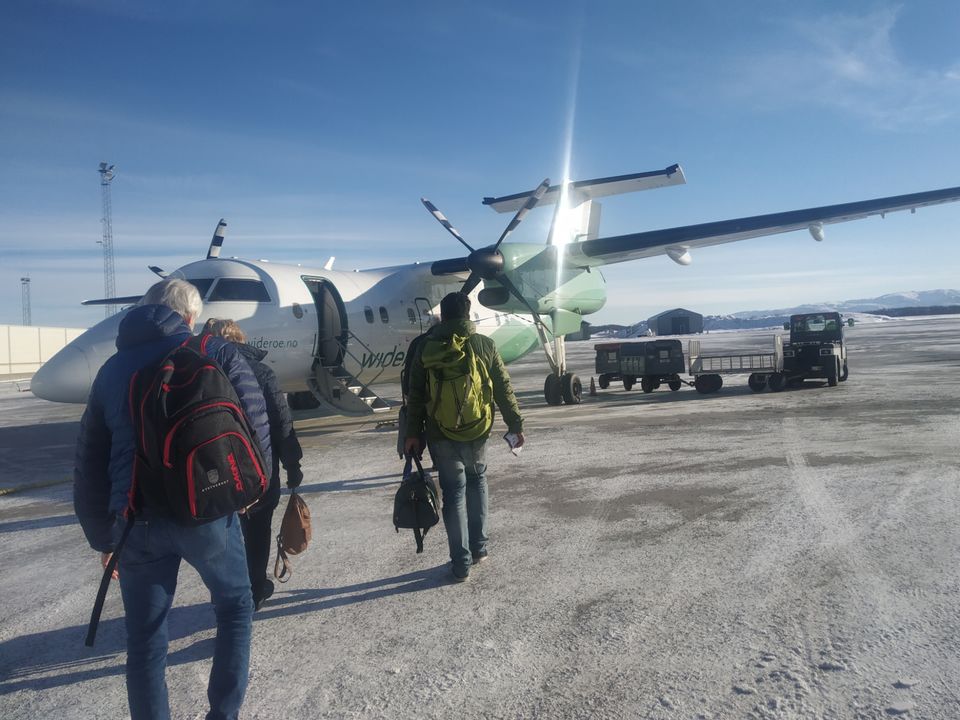 Today we had our first international flight. It was a Finnair flight to Helsinki, and then onwards to Oslo. The time difference between Delhi and Oslo is 4hrs and 30mins.
The Pakistan Airspace being closed, the first flight seemed to take forever to reach Helsinki!! A 9hr long flight!!
The pilot announced that the temperature outside was 0°
Our first reaction was 🤯
As soon as we stepped out of the plane in Helsinki Vantaa airport, we got a taste of what was about to come 🤣🤣 🤣 The wind seemed to freeze every part of our bodies!!
Although I had heard that Vantaa was a small airport, we couldn't afford to be lethargic. Our flight to Oslo was departing in an hour. This one was a smaller NORRA flight. I slept throughout the flight before before I felt an excruciating amount of pain in my ears before landing. Thank God it was over soon!! 😌
We took our baggages, got our forex at an amazing rate from a DNB outlet outside the airport, checked in our baggages for our morning flight with SAS and went into the airport.
It took us a moment to believe that we were actually in Norway... Heading for Lofoten. The airport staff was so polite and so cooperative that we had almost forgotten that we were in a foreign land.
Oslo Gardemoen airport is a really cool place, loads of duty free shops, restaurants, comfy resting areas... We had the entire night to explore it, but the jet lag was killing us!!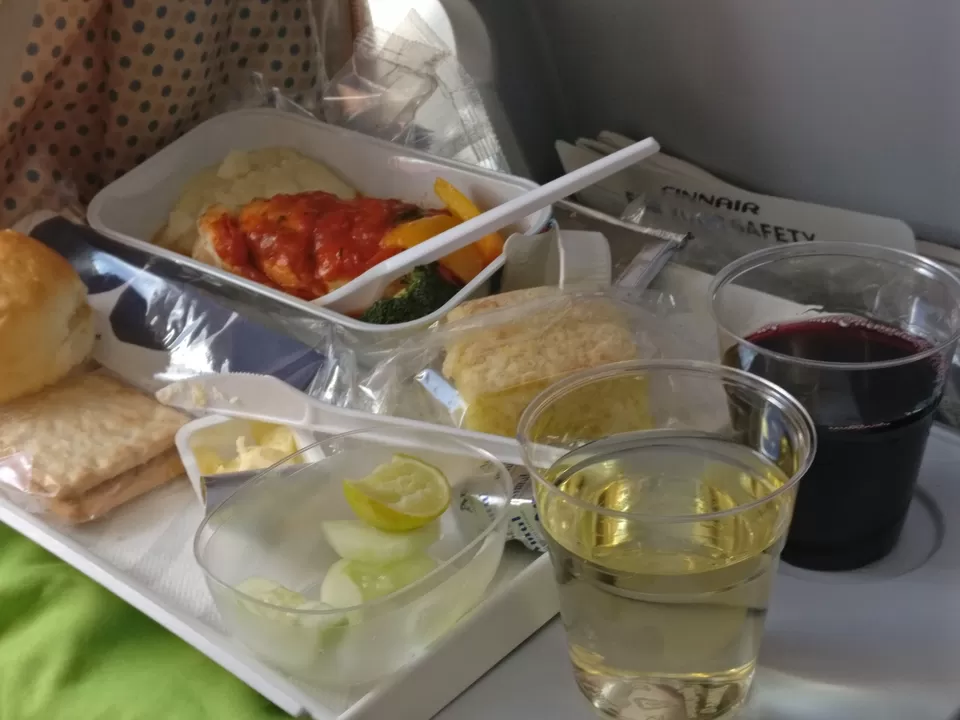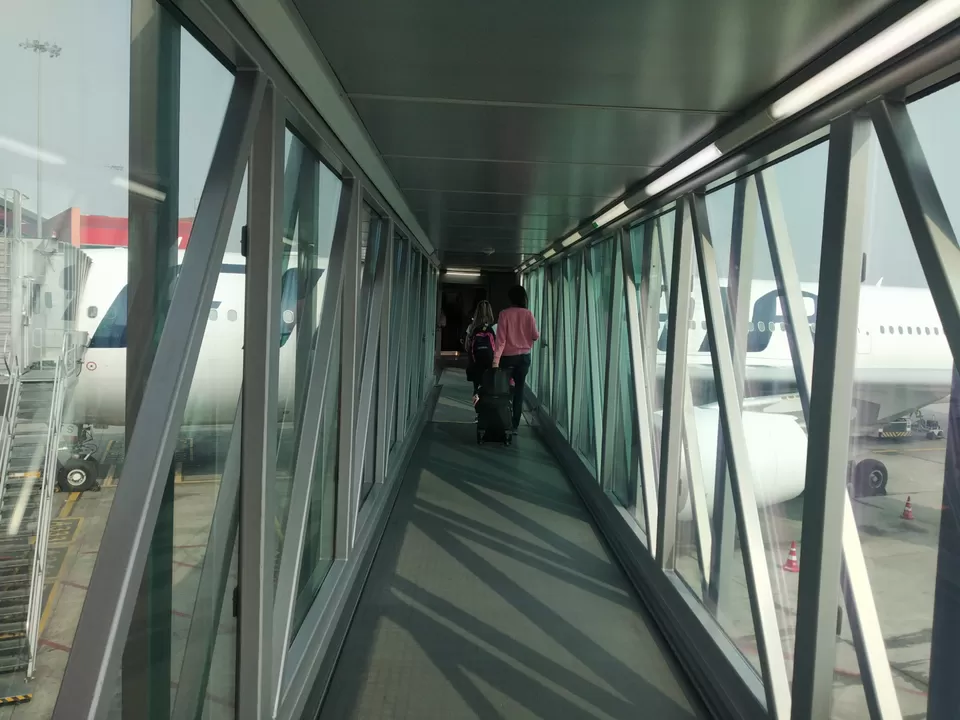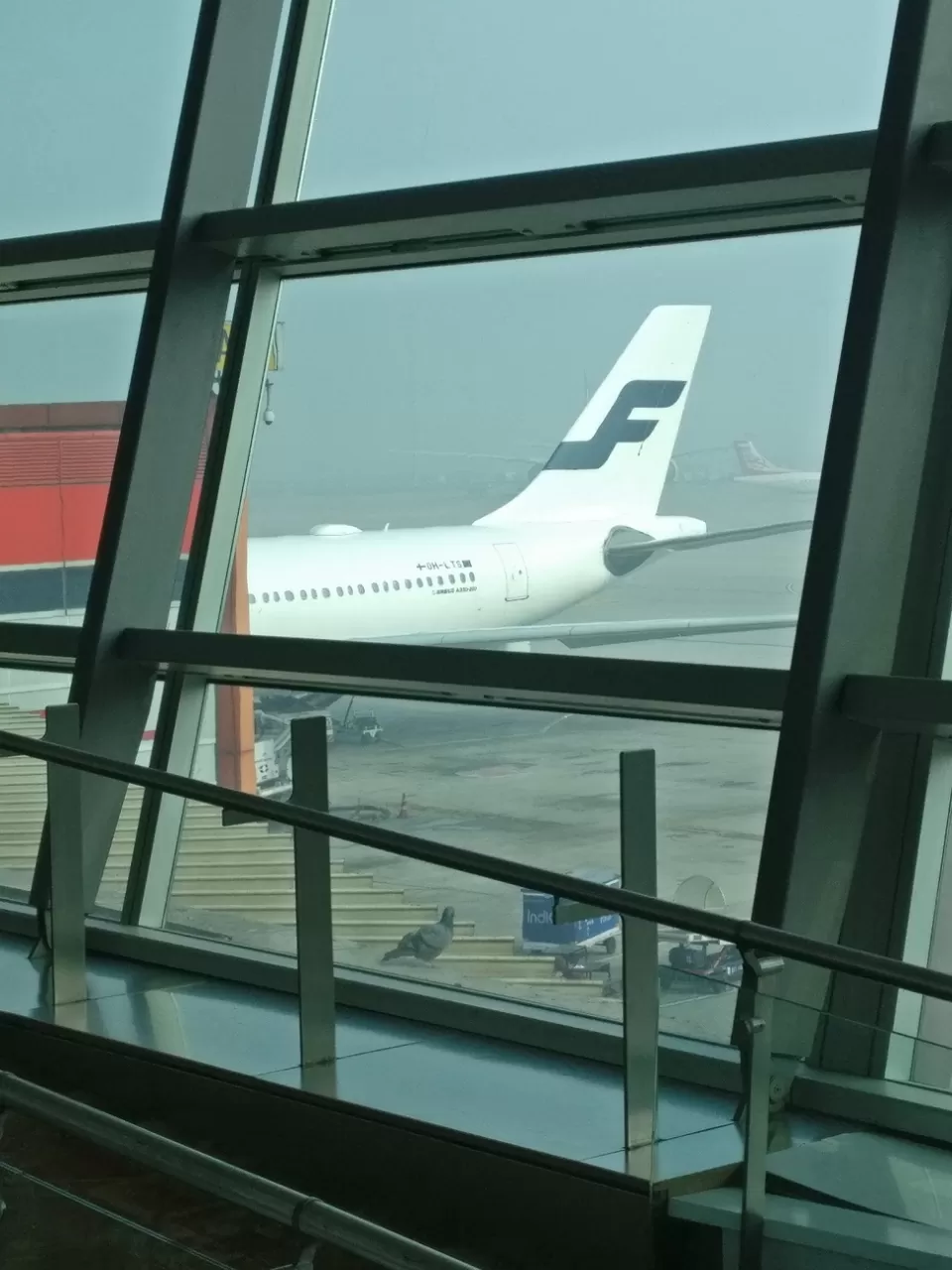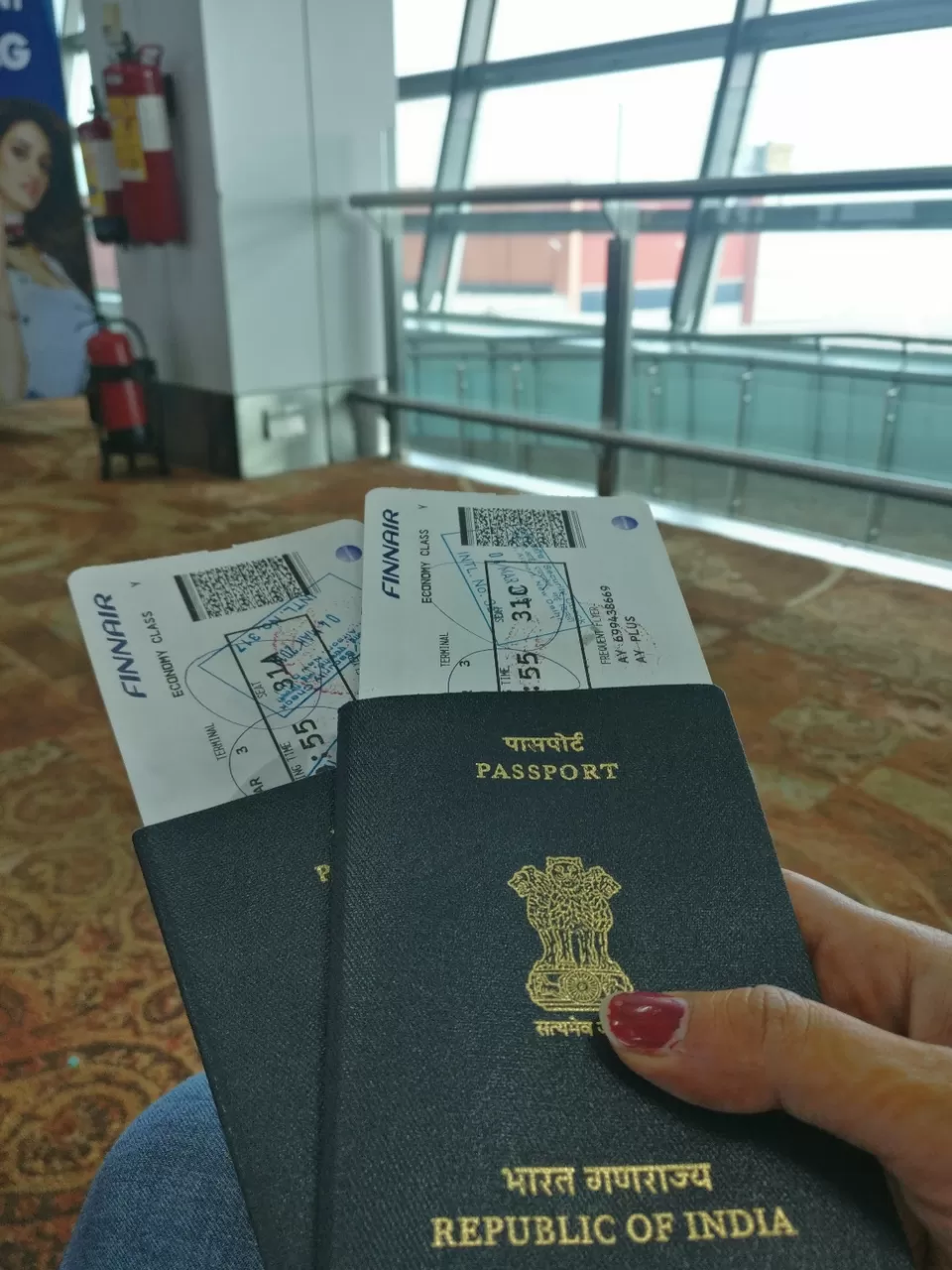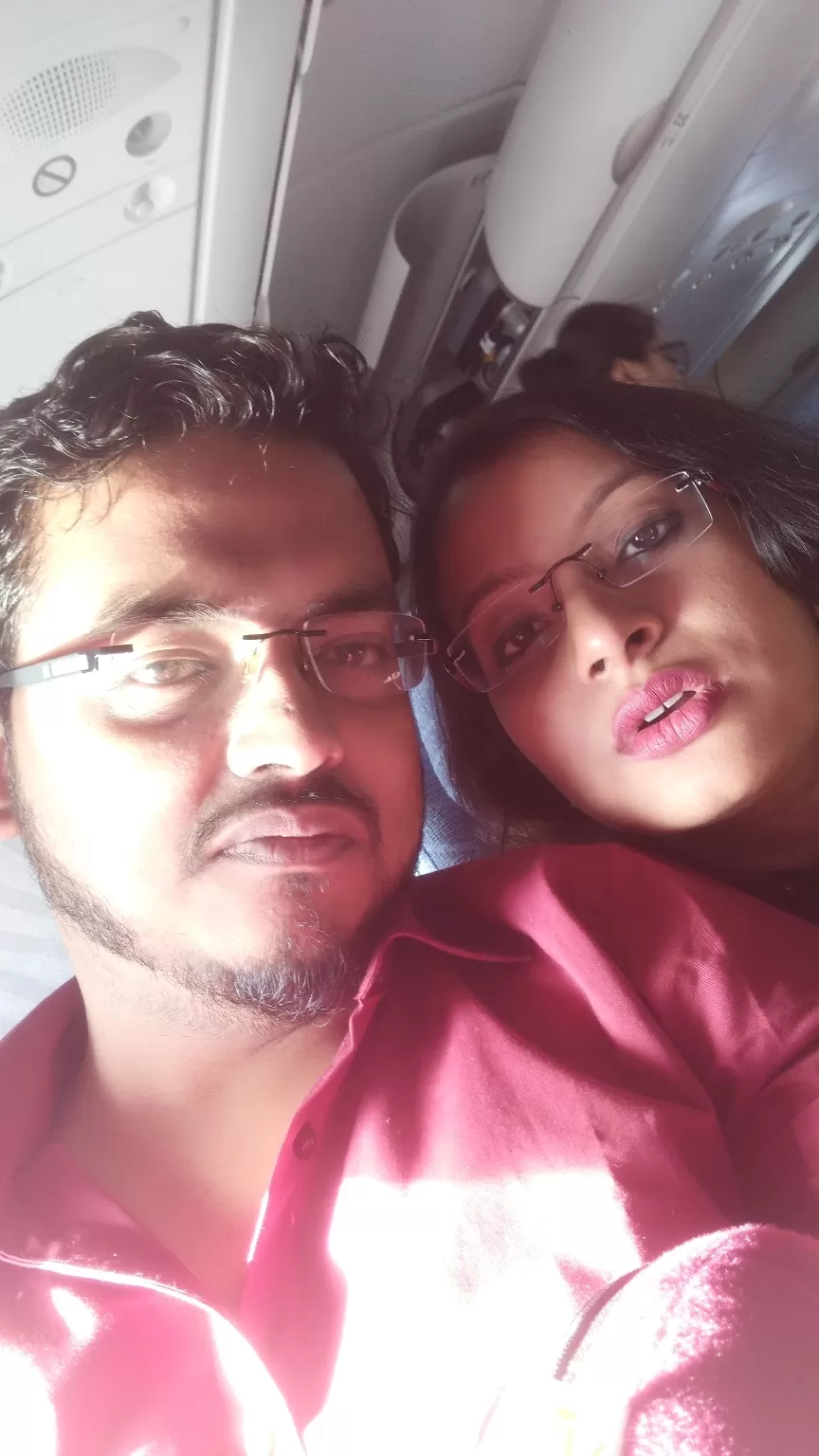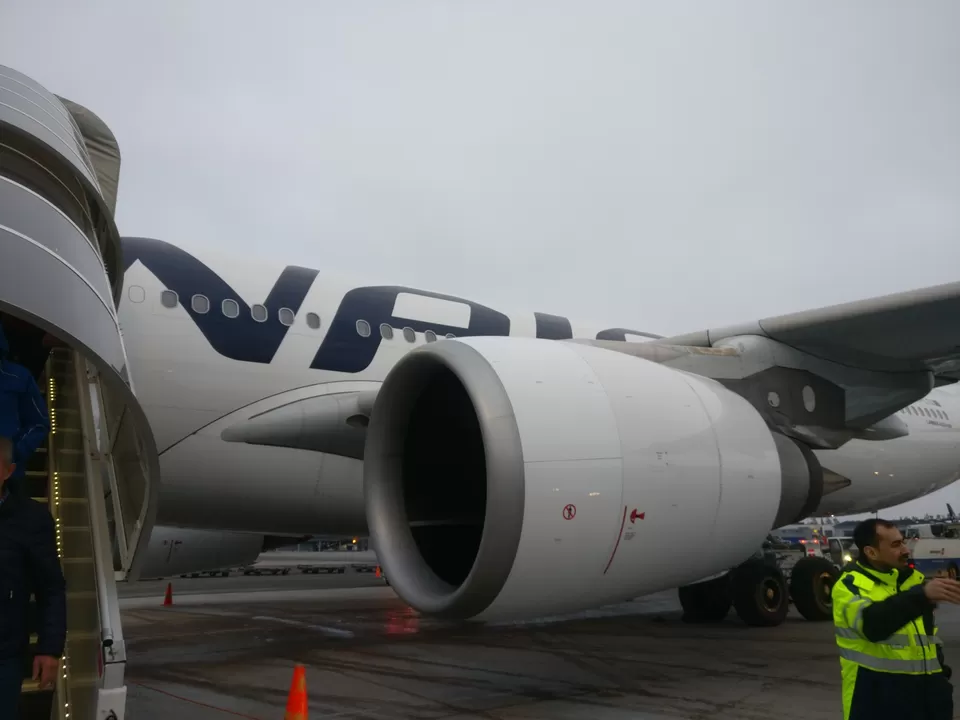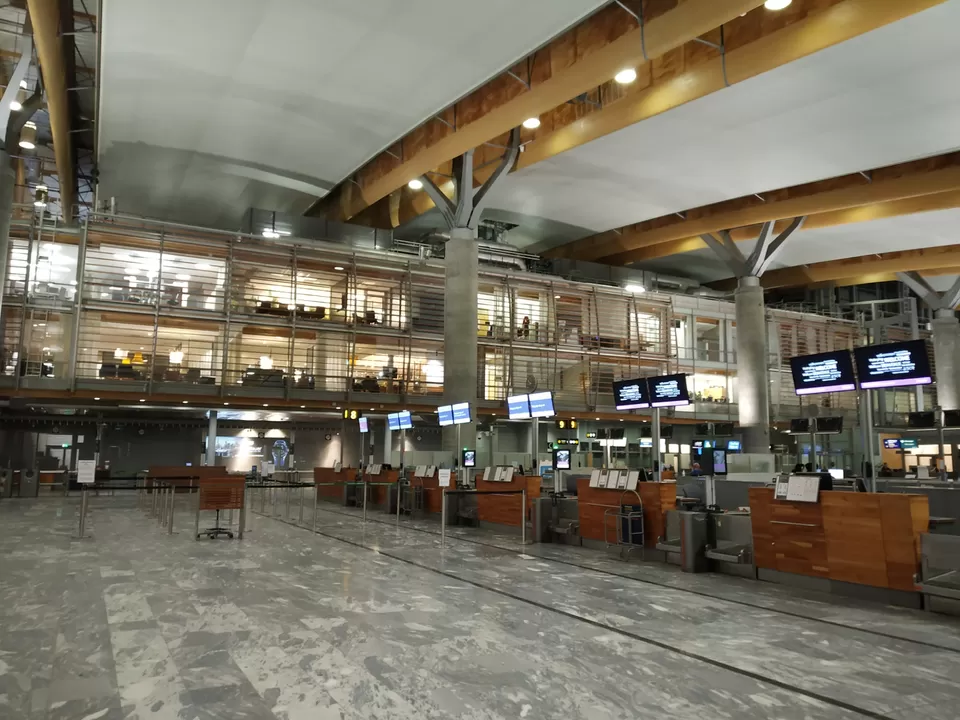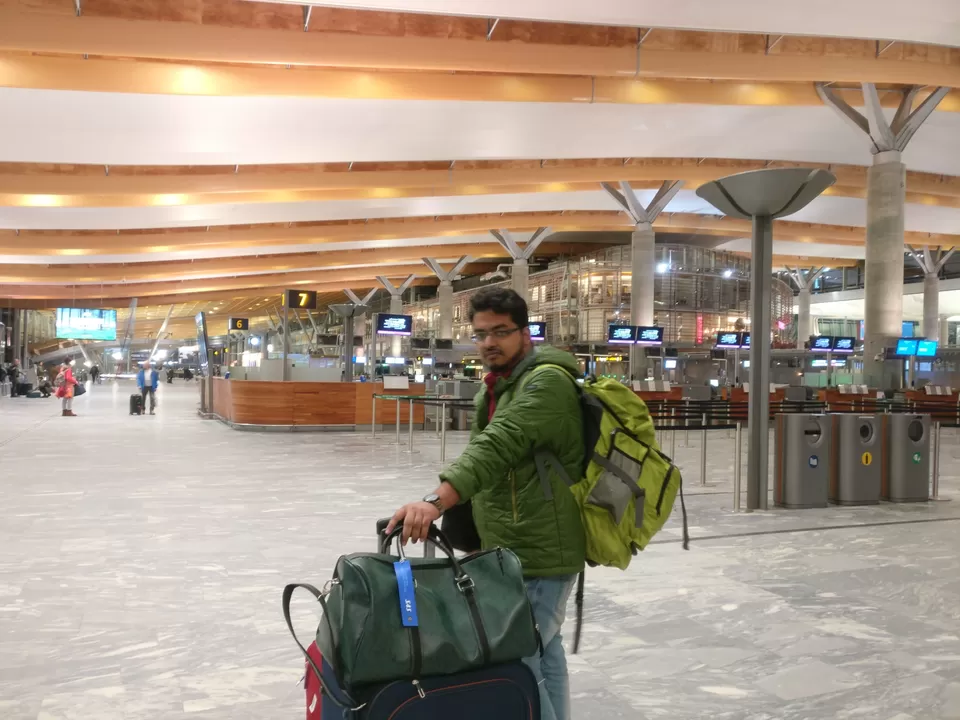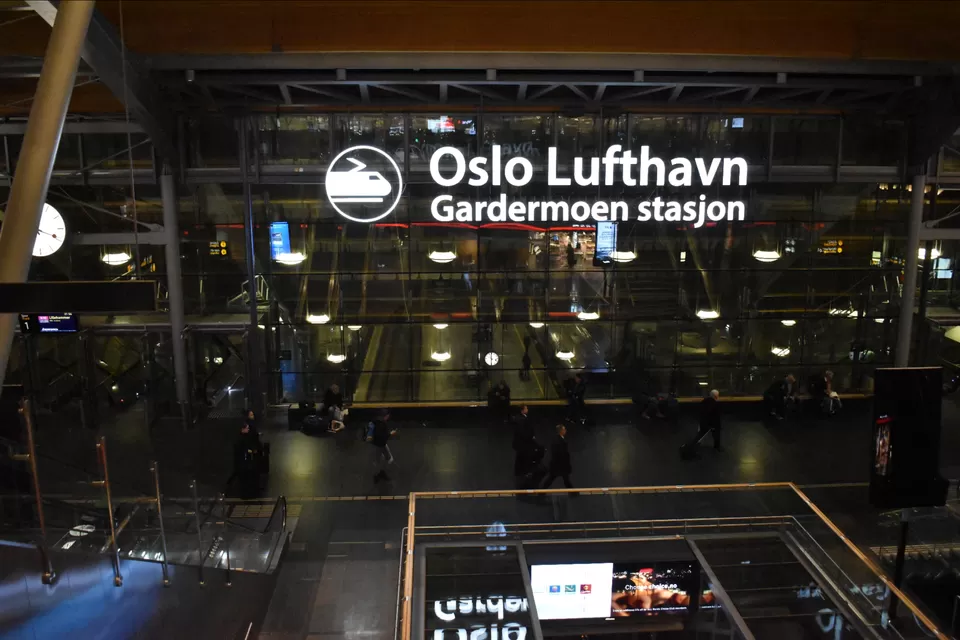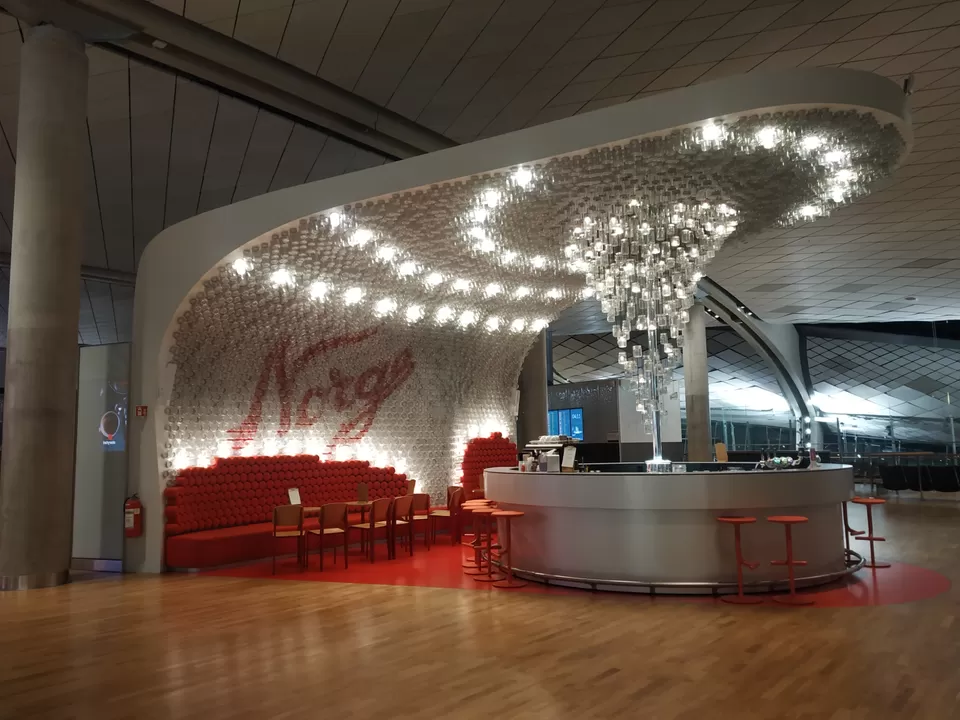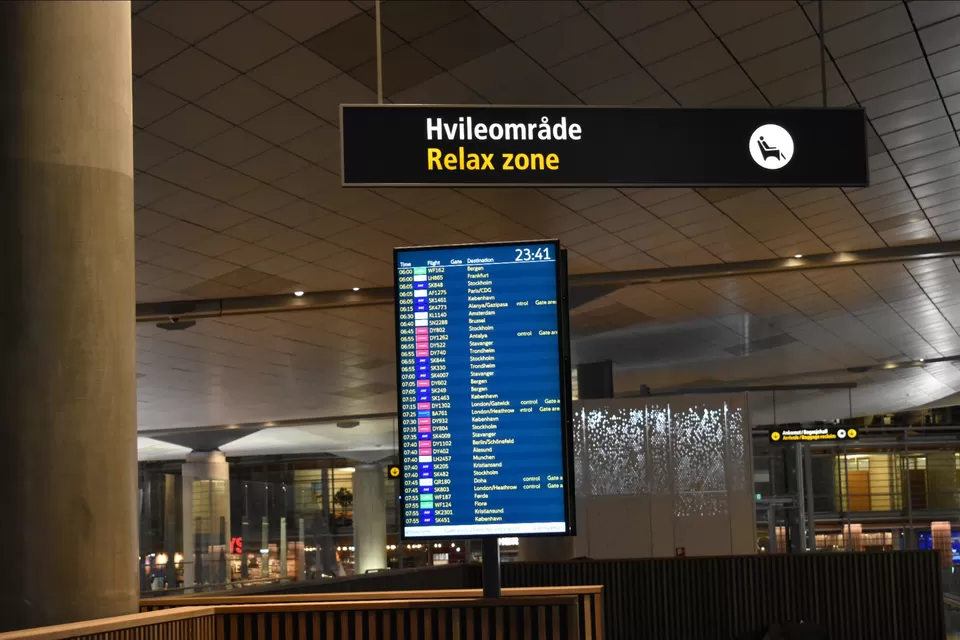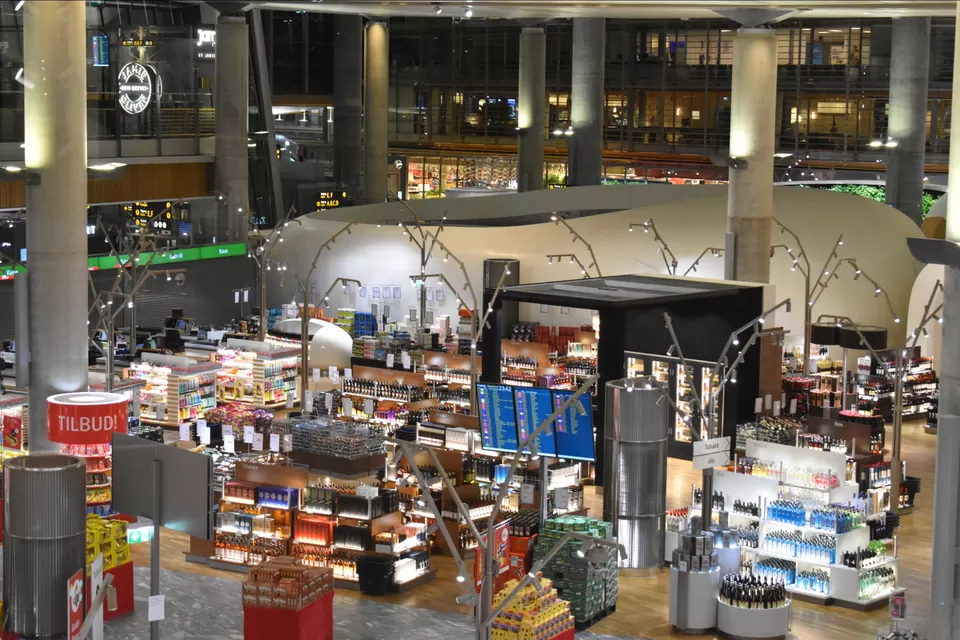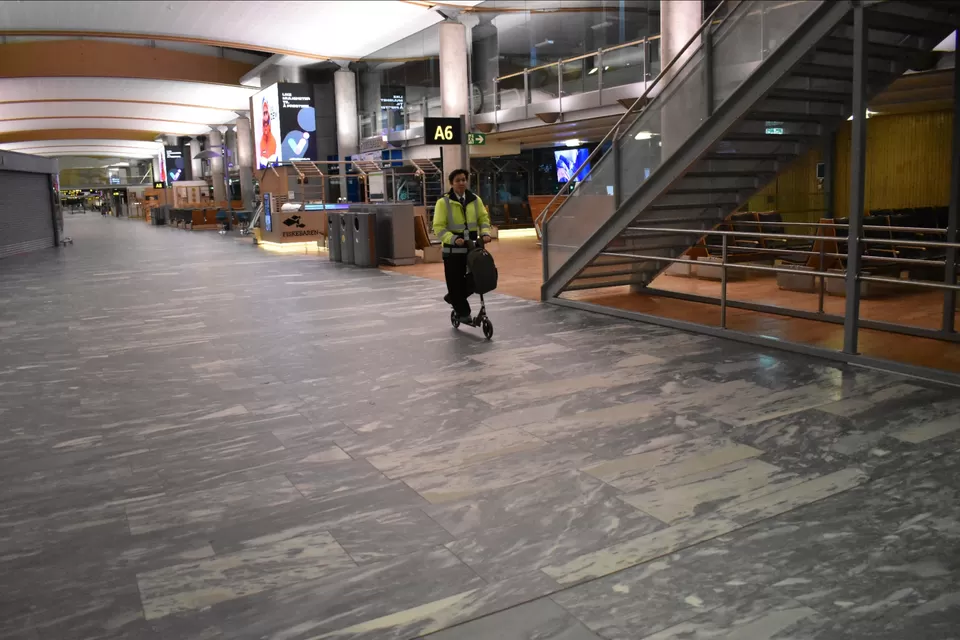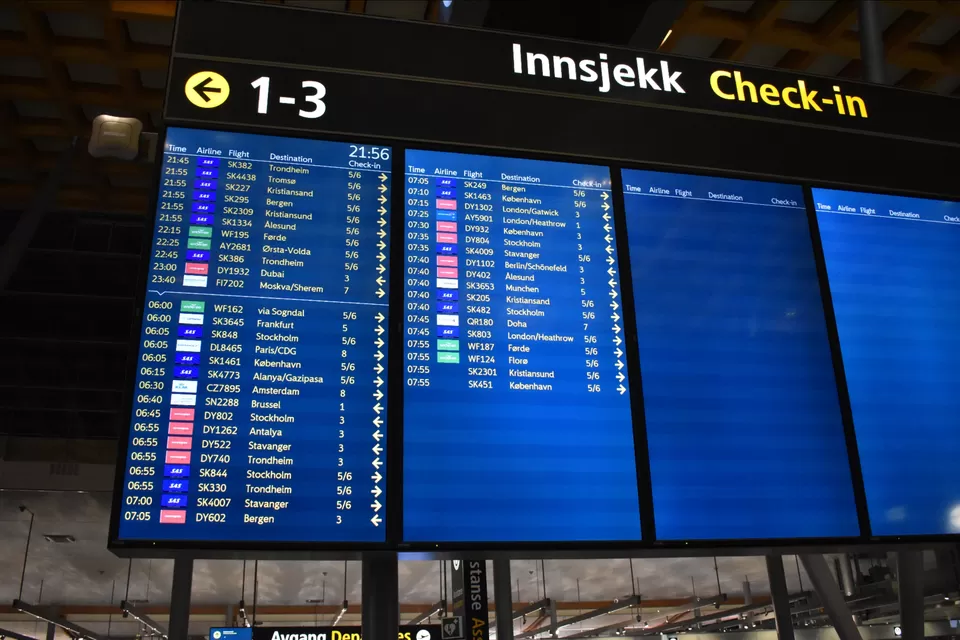 Honeymoon begins!! Two adventure-seekers out for the trip of their lifetime.
Our first of 5 consecutive flights took off from Kolkata at 11:45PM . Landed in Delhi Terminal 2 at 2:30...
It was chilly, but nothing compared to what we were about to face in the coming week!! 😜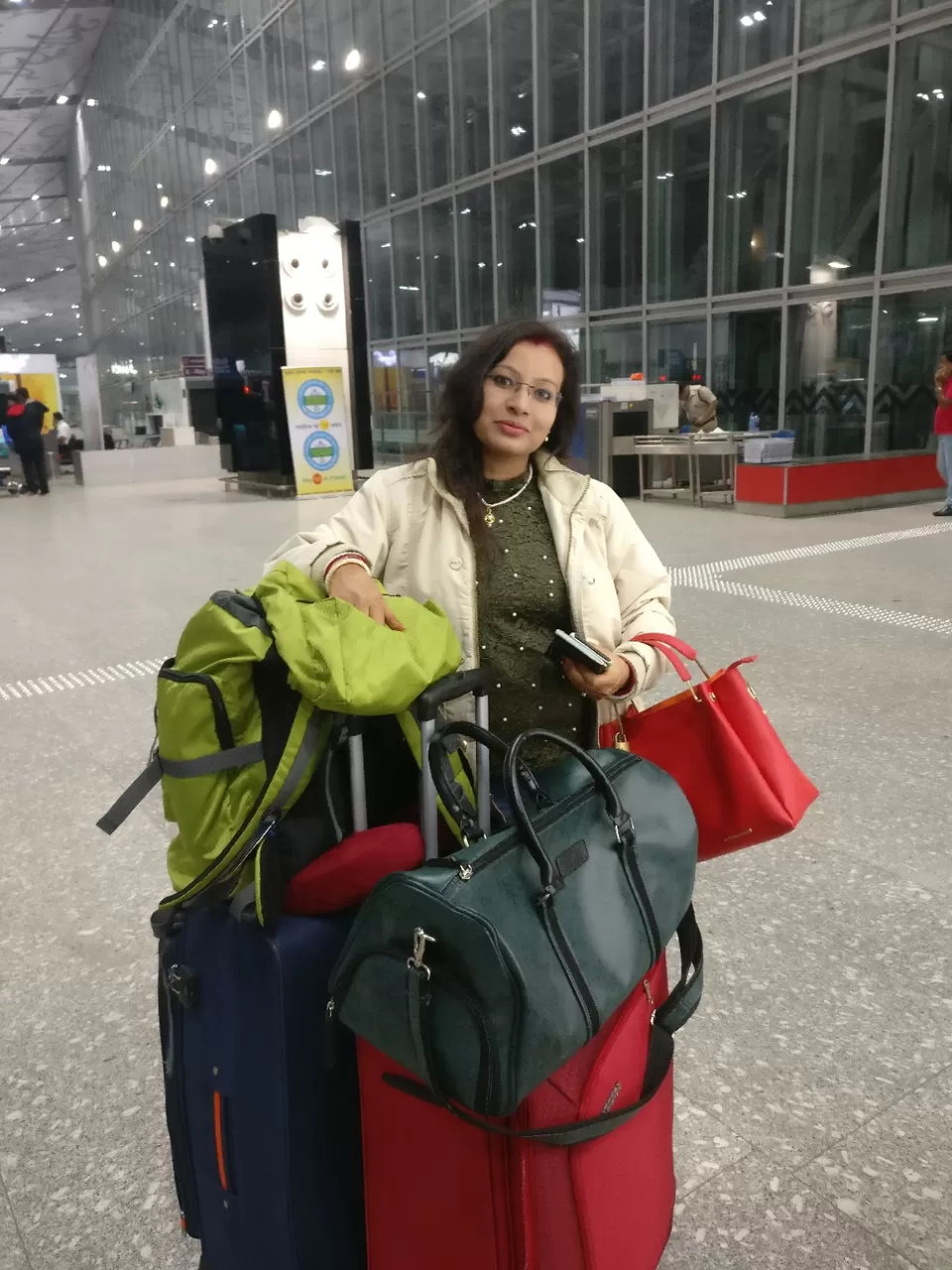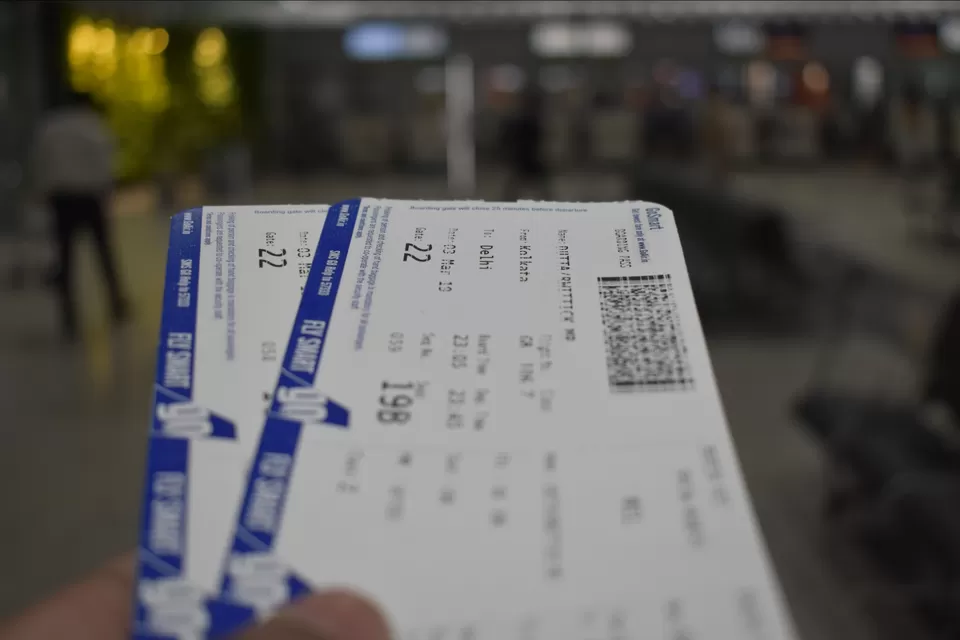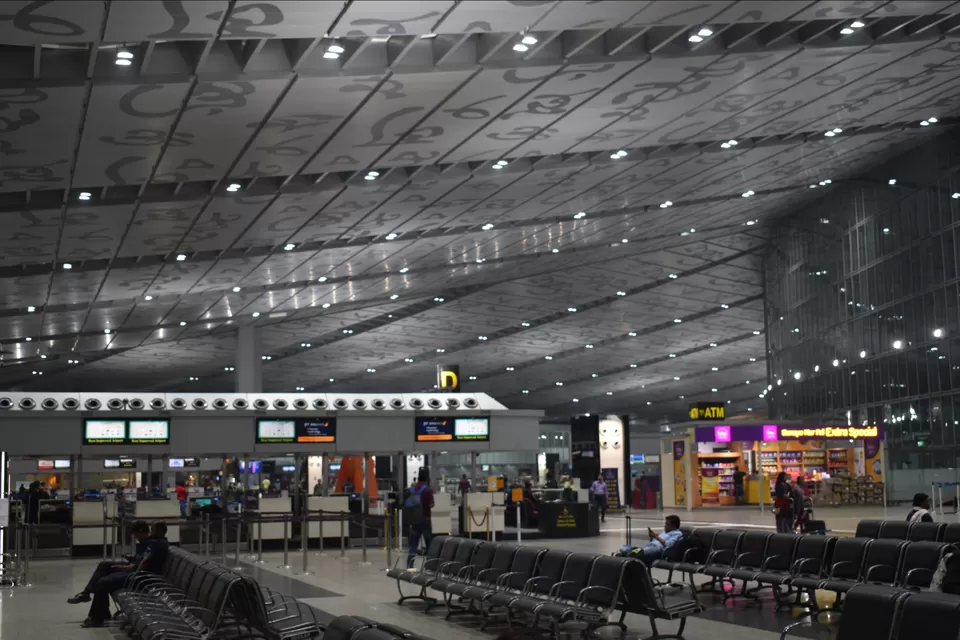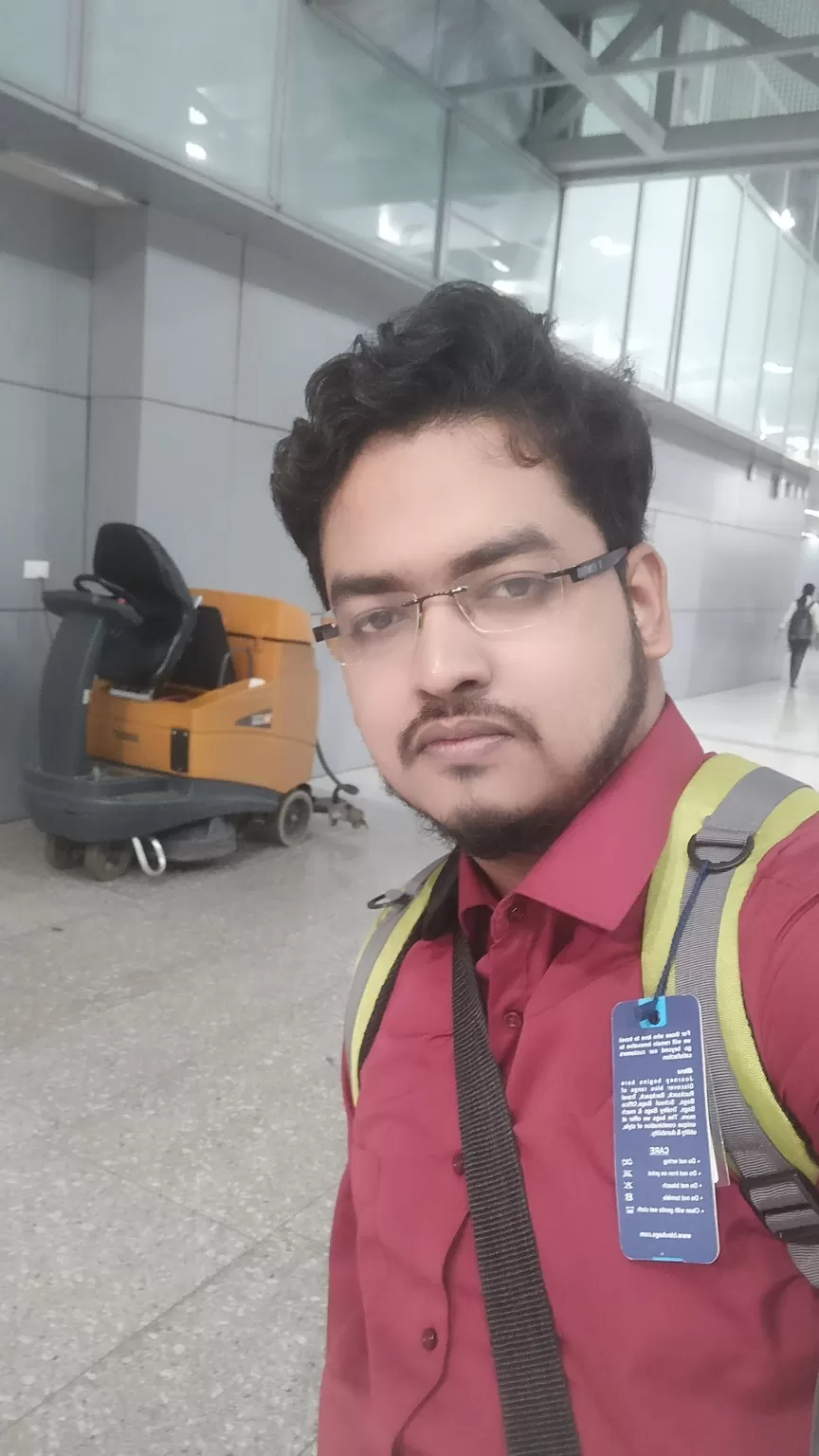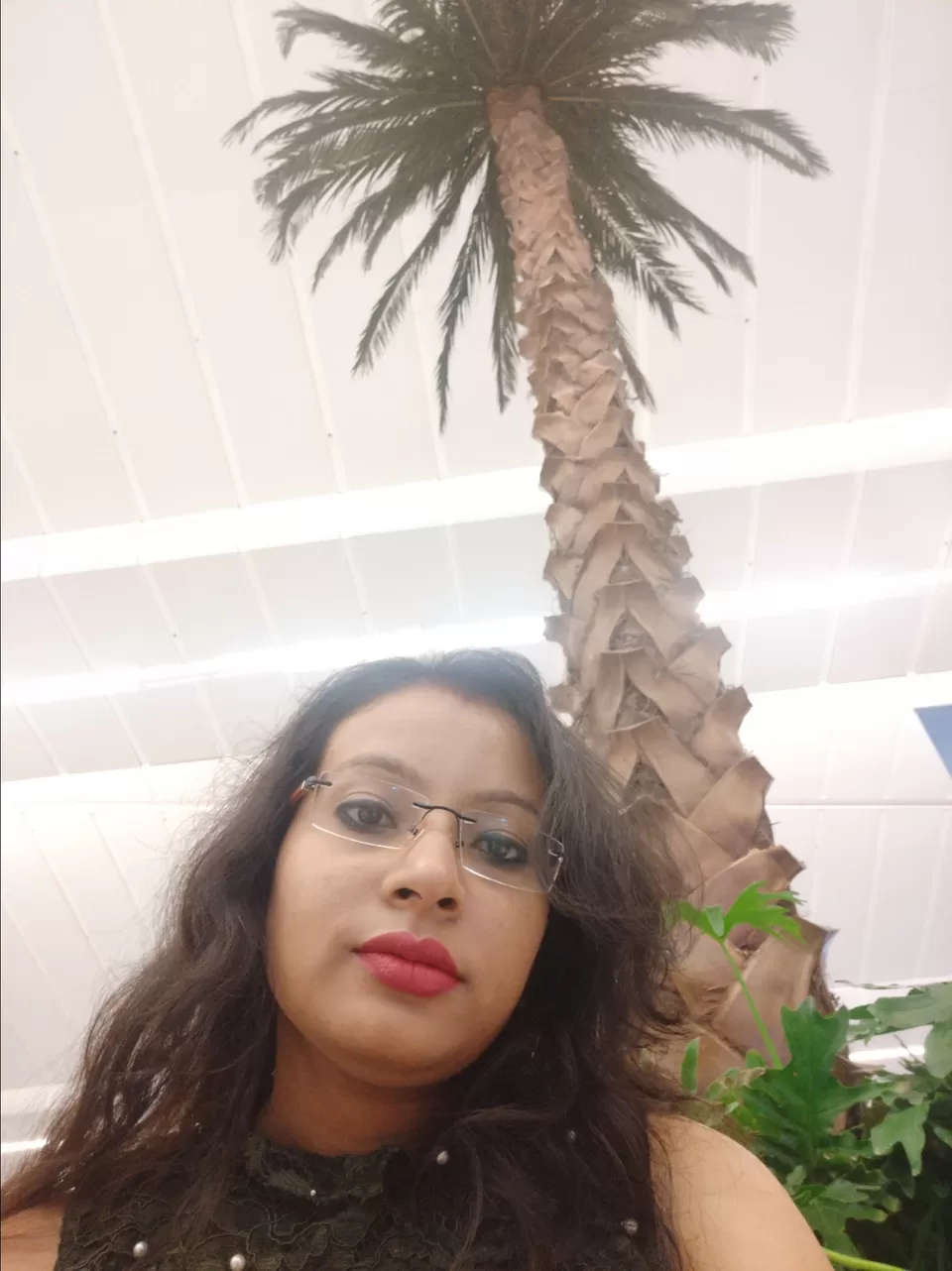 Our trip was gonna get a whole lot sexier!! 😎 We were about to live the Norwegian dream...
We were already so excited seeing all that snow around the airport in Oslo. Hardly did we know that we were heading for a place where snow was as much as there was air 🤣
An SAS flight was waiting for us that would take us to Bodo. Now here was the tricky part... We were supposed to land in Bodo at 10:05. Our next flight would depart at 10:55. We had a window of only 50 mins to get out of the SAS plane, do the security checks, reach our boarding gate and catch our flight!! Phew!! 😌
Our flight took off and what we saw next completely swept us off our feet. Mountains with buttery smooth layers of snow next to pitch black northern seas. We started behaving like 5yr old kids every time something new was visible from the windows!! 🤣
I don't know how, but I got so lucky that day. The weather was clear, our flight reached only 2mins late. We rushed to our boarding gates for the next flight. I couldn't believe my luck. The funniest thing about this next flight was that in the Seat No. column of the boarding pass, it was written free. This had me perplexed right from Oslo.
I got to know that Wideroe flights don't have seat nos. You can choose any seat you like, given you're the first one to board 🤣
We flew over the fjords, the archipelago of Lofoten, the islands looking like snowflakes on water. It was a majestic sight. I hadn't seen something so beautiful, so pristine in my entire life!! 🤩
We landed in Svolvaer. I was on cloud 9!! I couldn't believe that I had made it to the Lofoten Islands from Kolkata, having taken 5flights in the last 36hours!! The airport didn't even have a boundary wall... It was surrounded by the sea 🤣
Our luggage arrived in a carriage. All this seemed so cute and funny at the same time. The airport was smaller than my apartment!! Our driver was waiting inside the airport. He recognized us as we were the only Indians traveling 😜
We took our luggage and rushed into the van waiting for us. It took us to our hotel- Scandic Svolvaer!!
We were waiting exhausted and hungry since the checkin started at 3. We got ourselves some food from the local store. Also our chargers won't fit into the sockets in Norway. So we had to purchase new chargers from the local store Clas Ohlson. Also we lost our way on our way back in the middle of a goddamn blizzard 🤣
After checking in, all we could think of is crashing into our bed!! Slept all evening and woke up at 3 in the night... Free from all the jet lag!!😎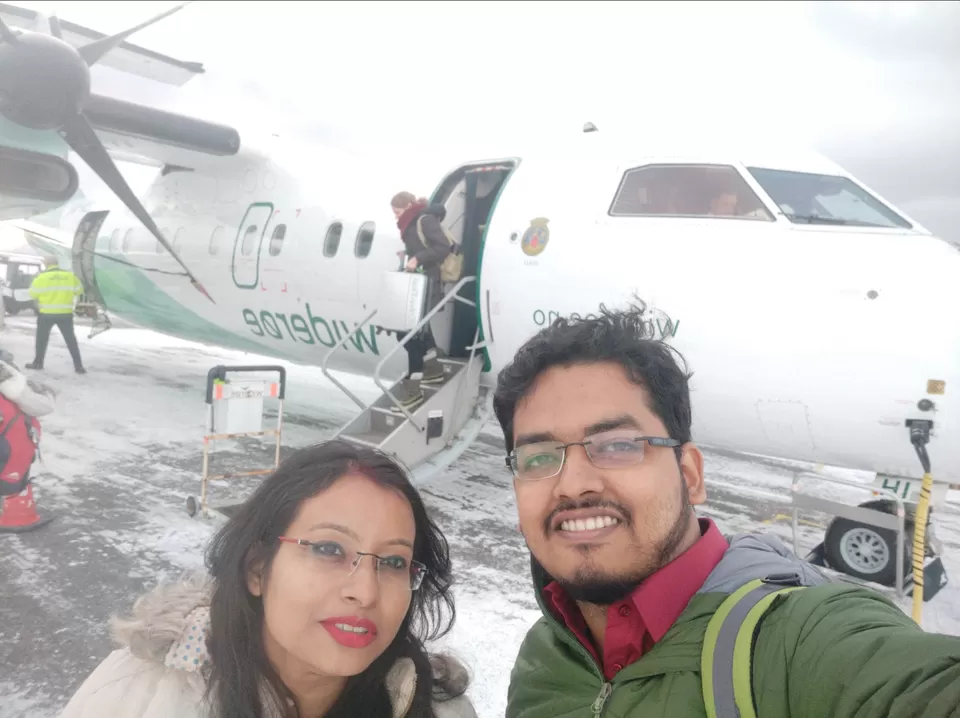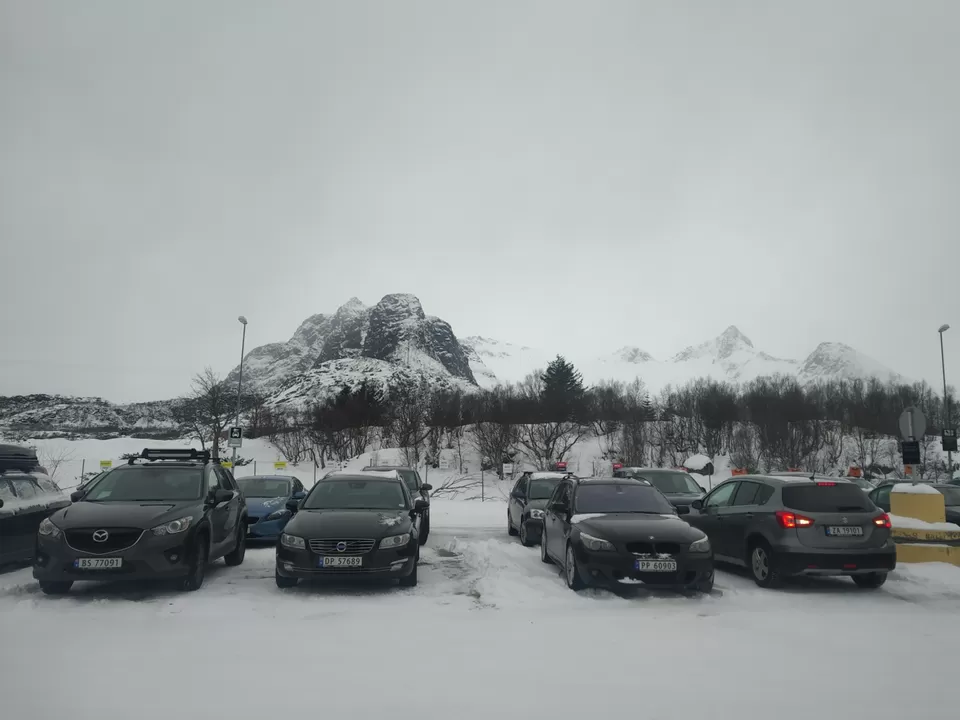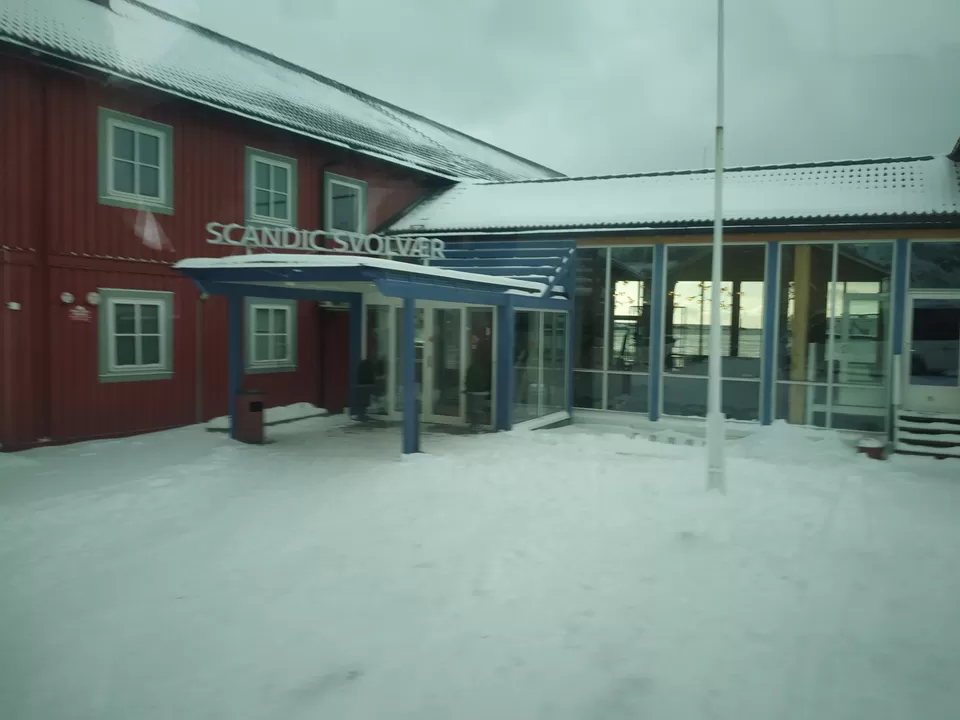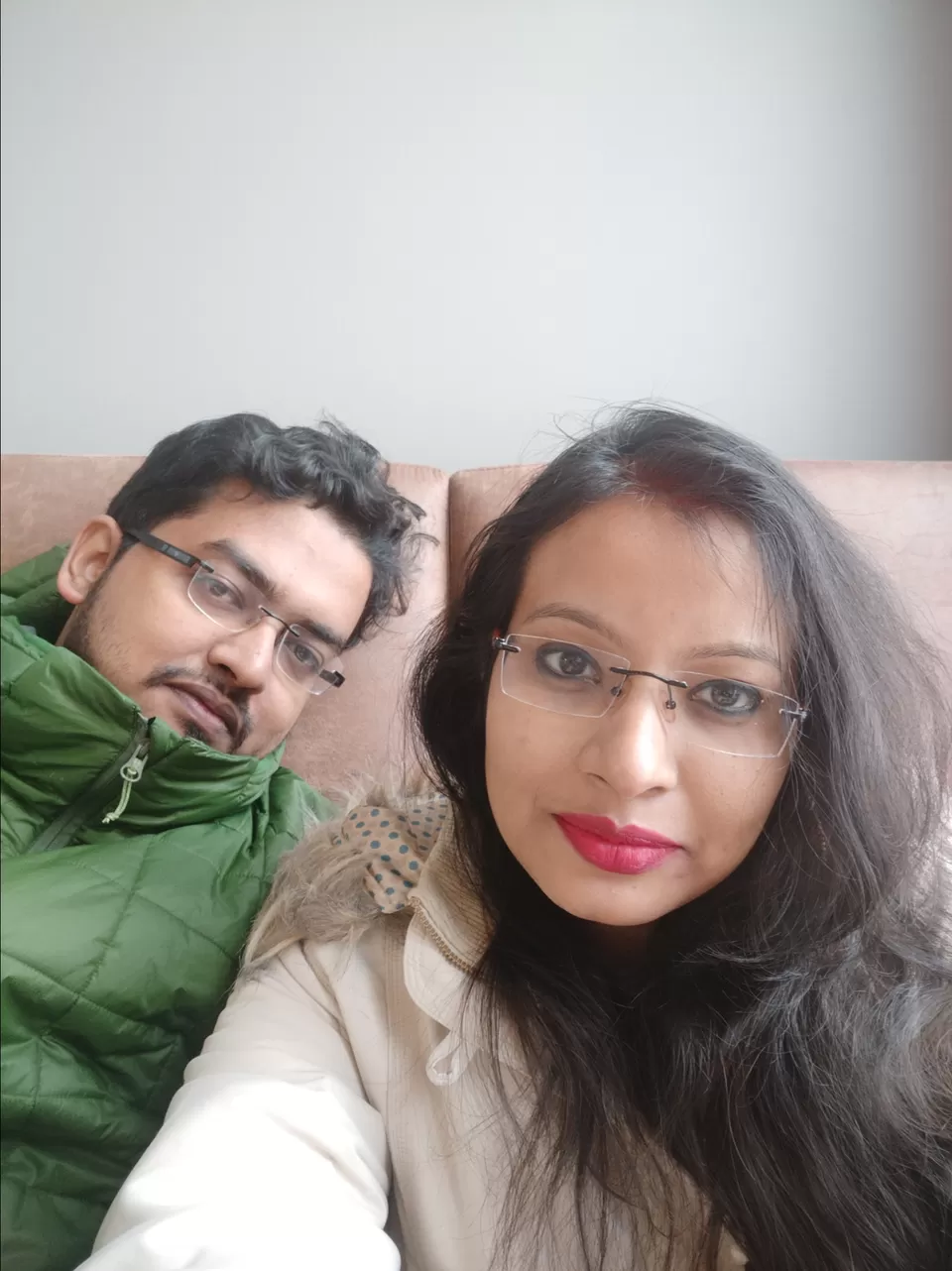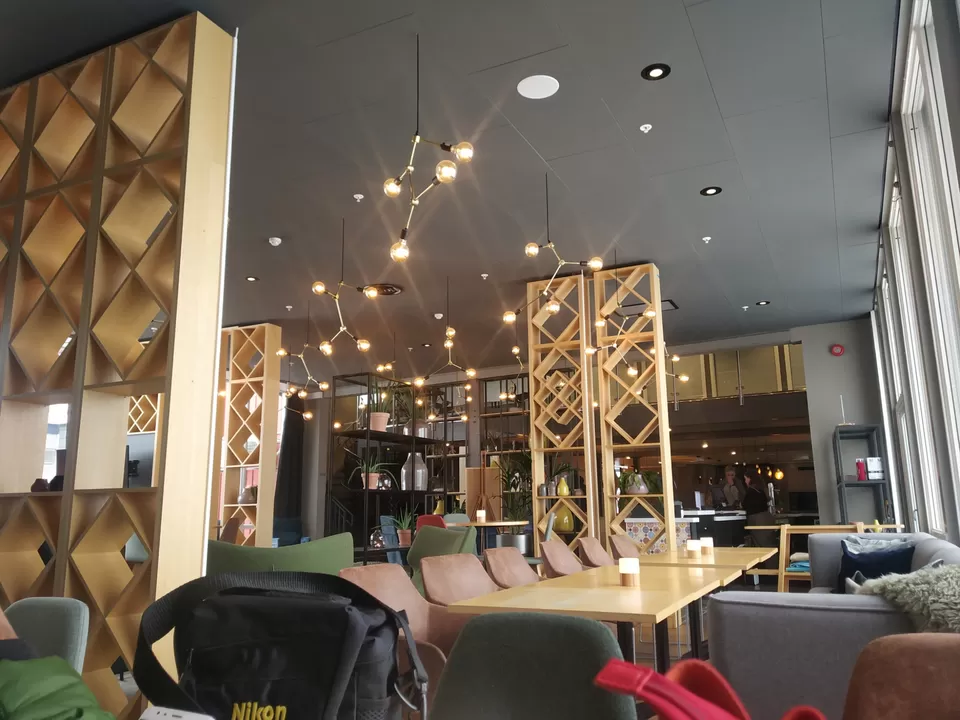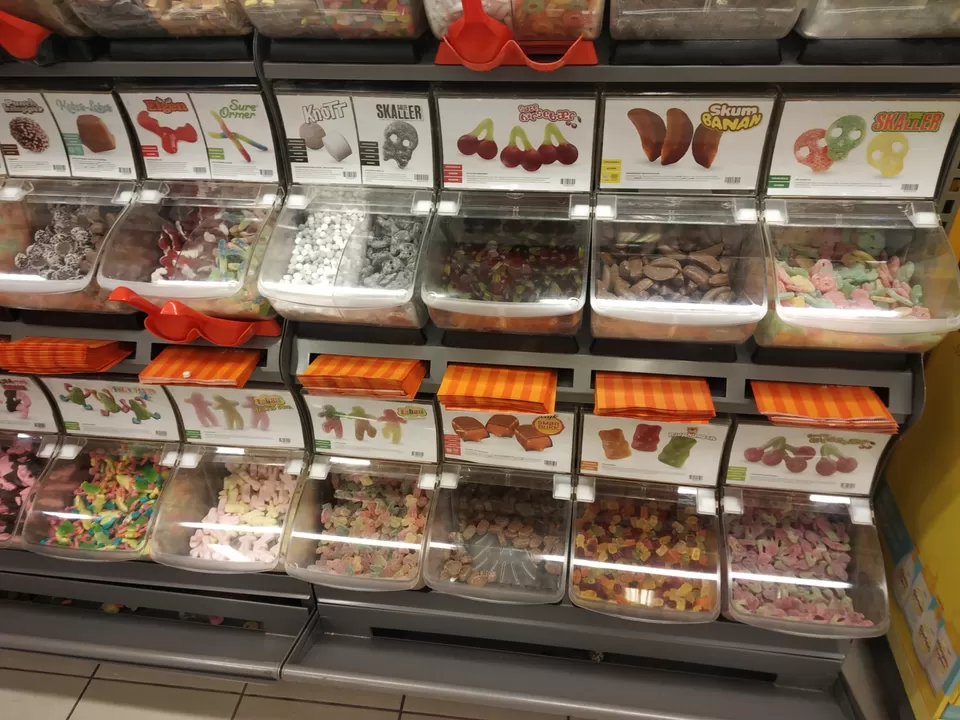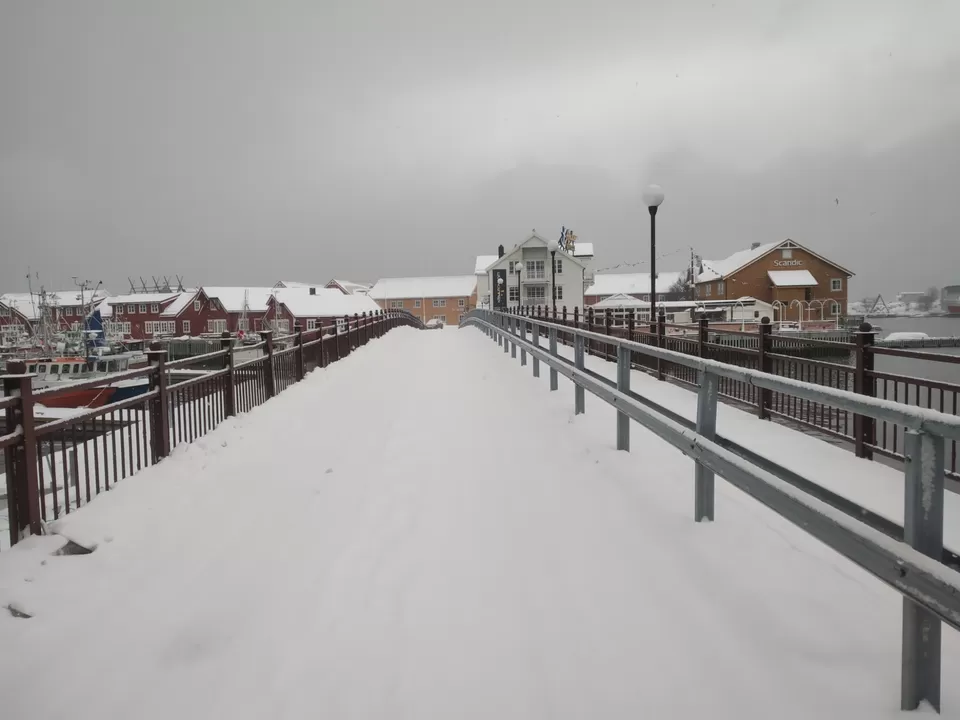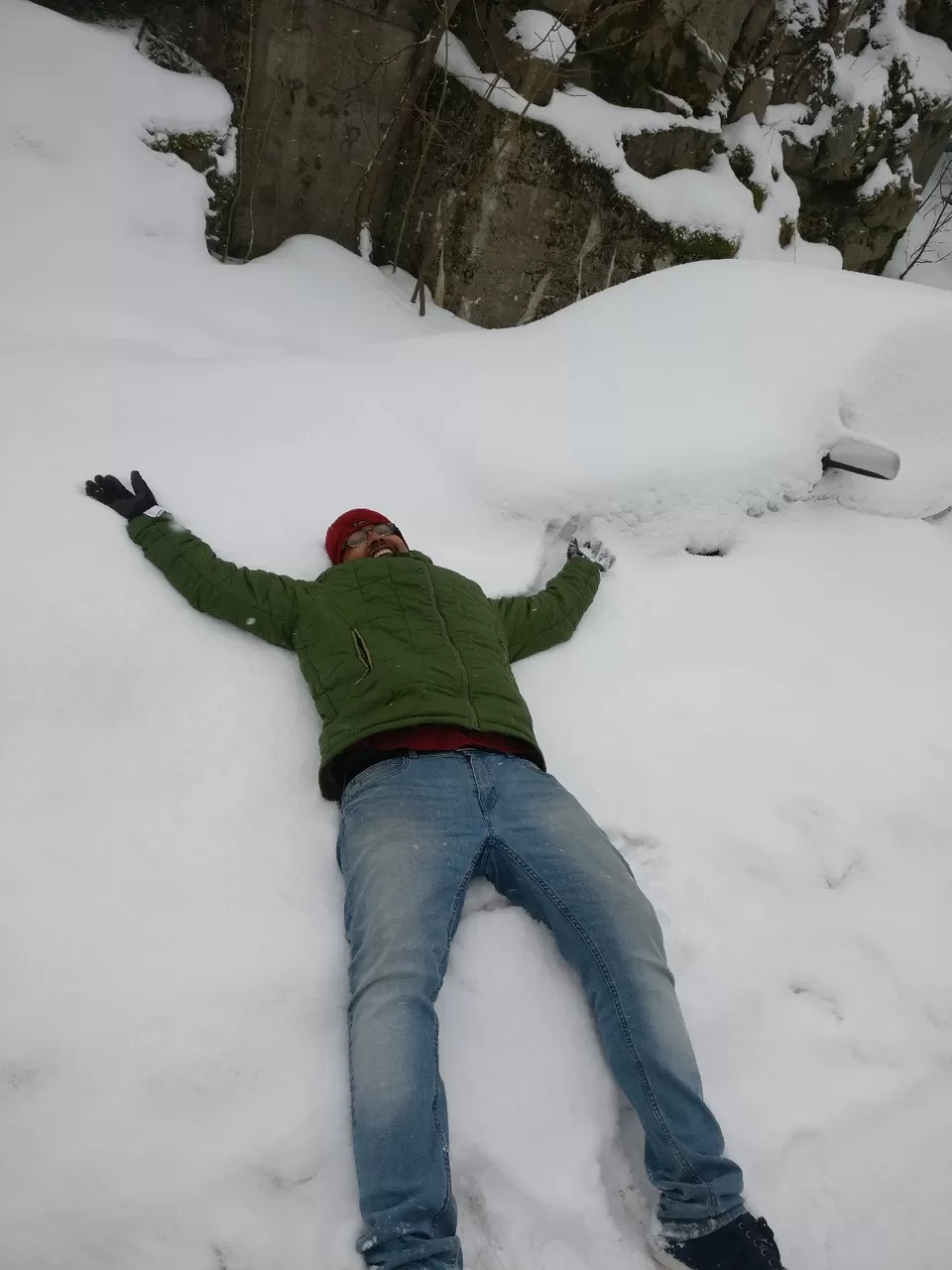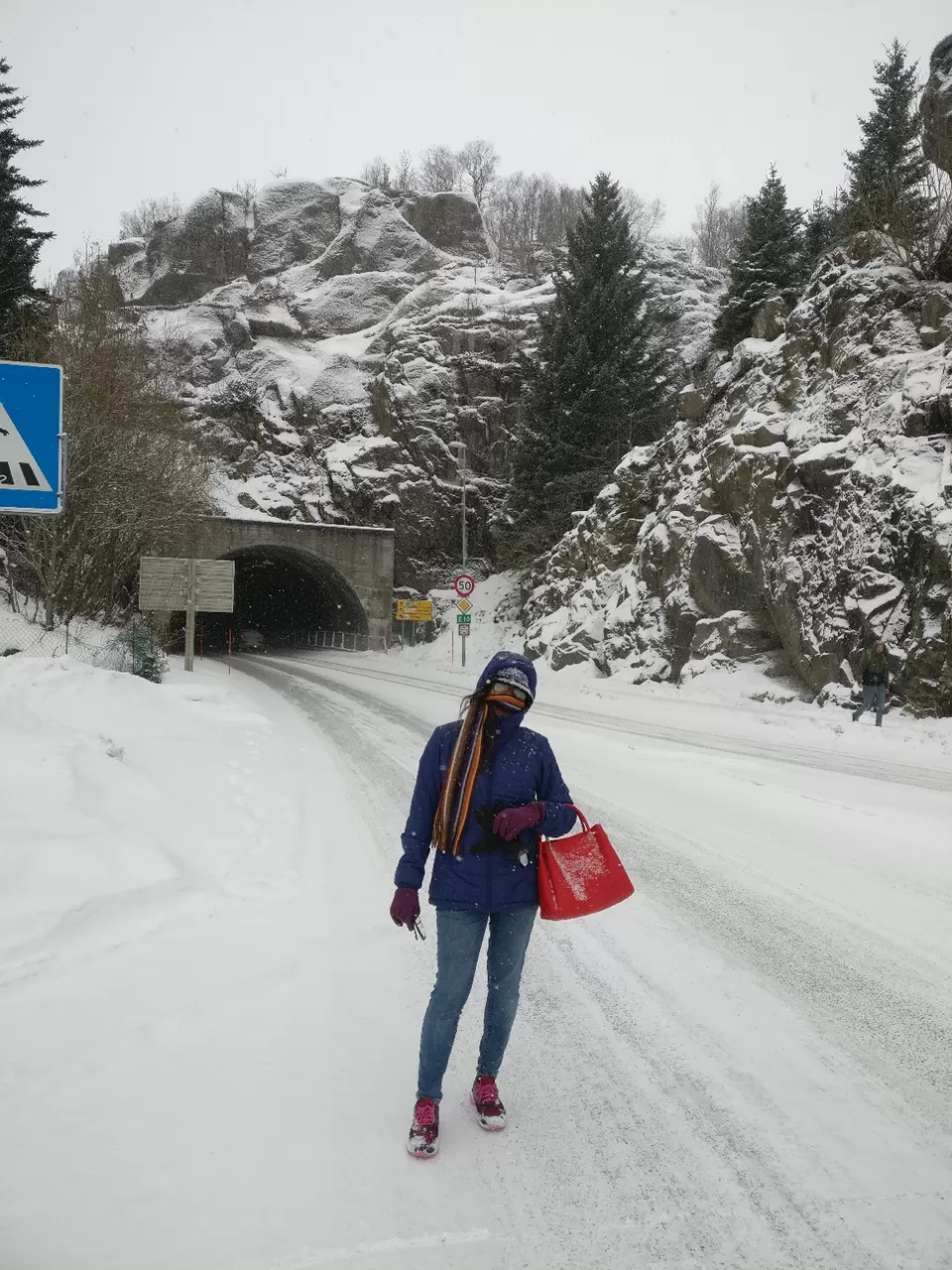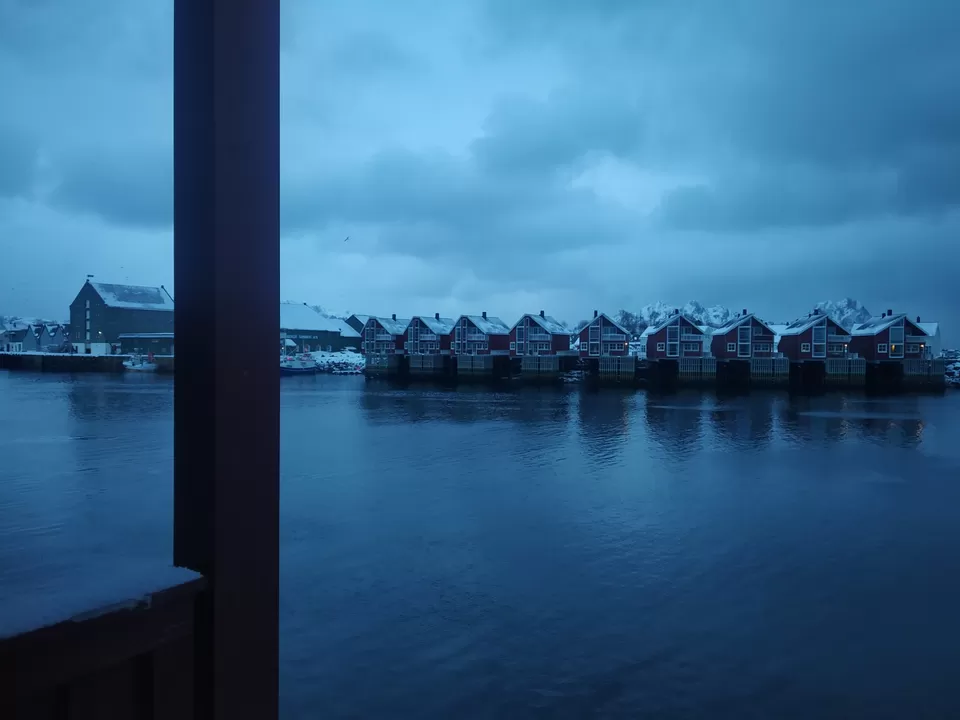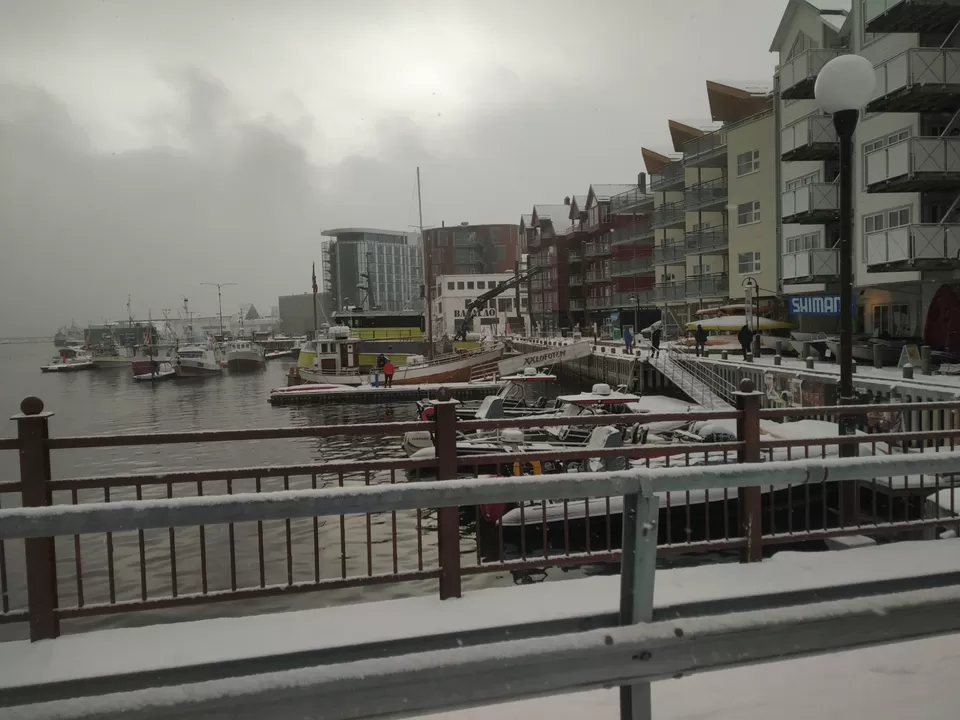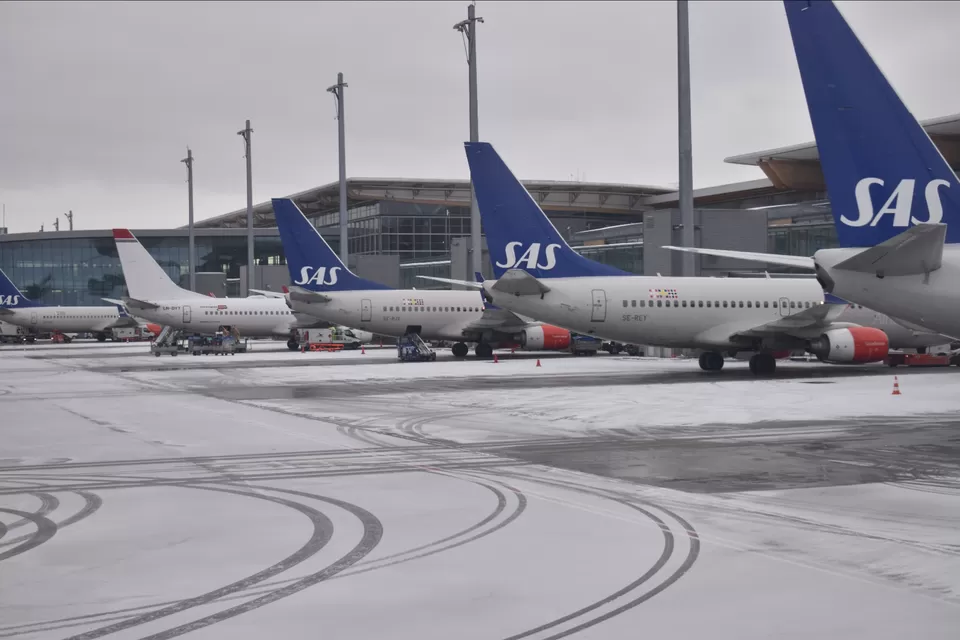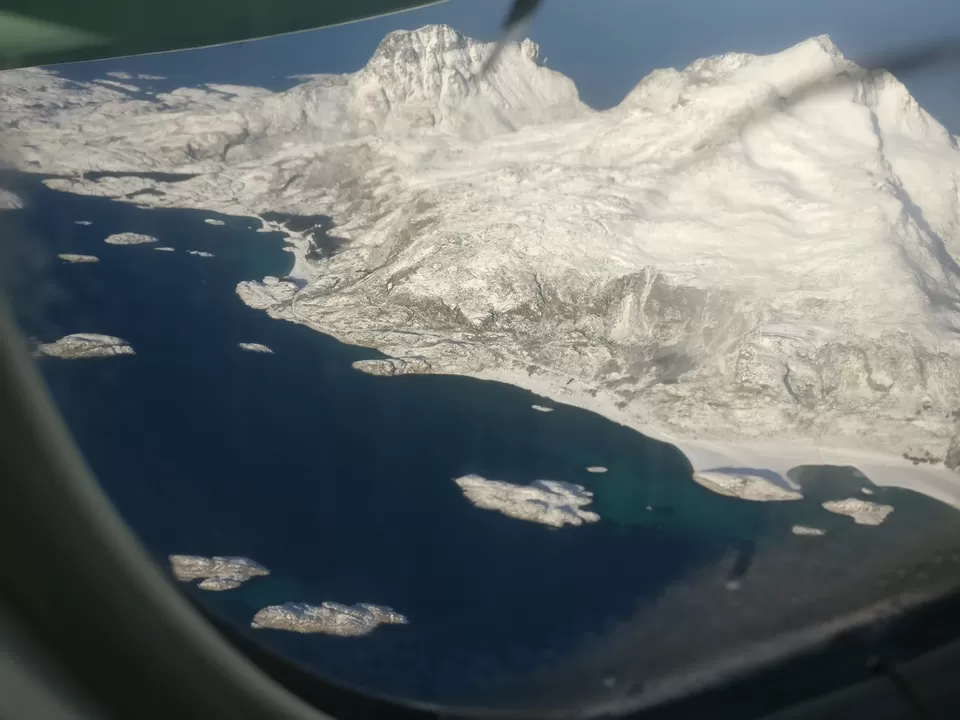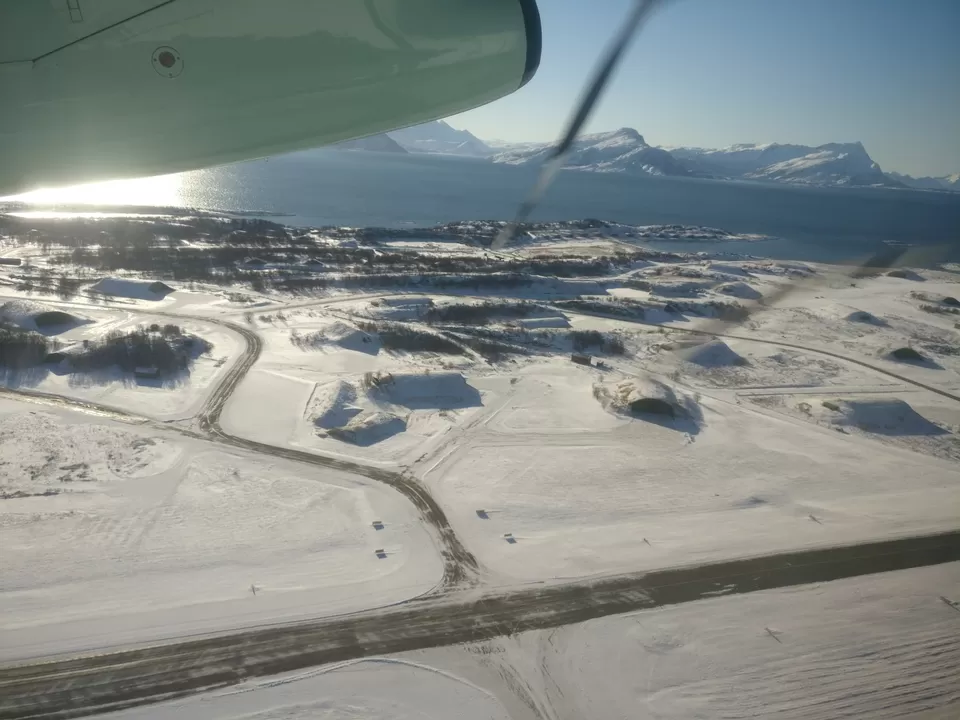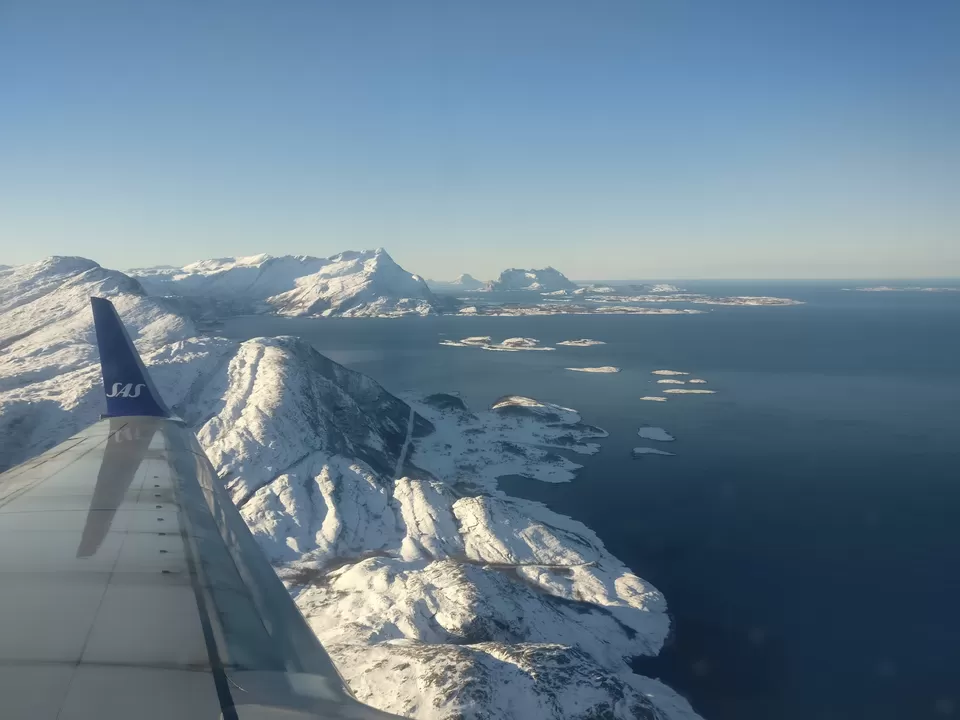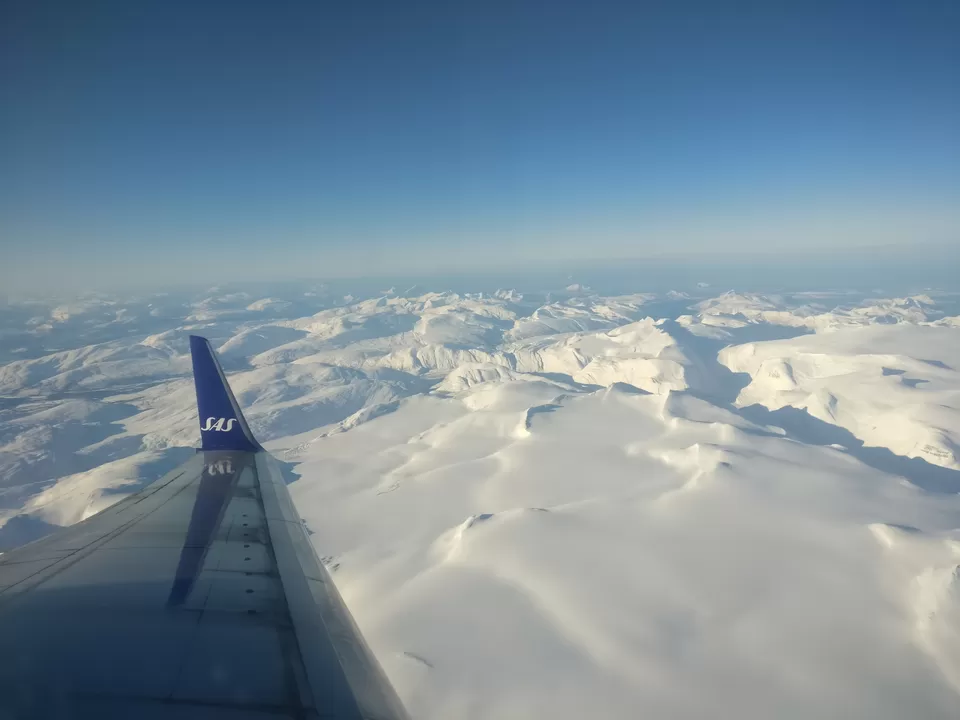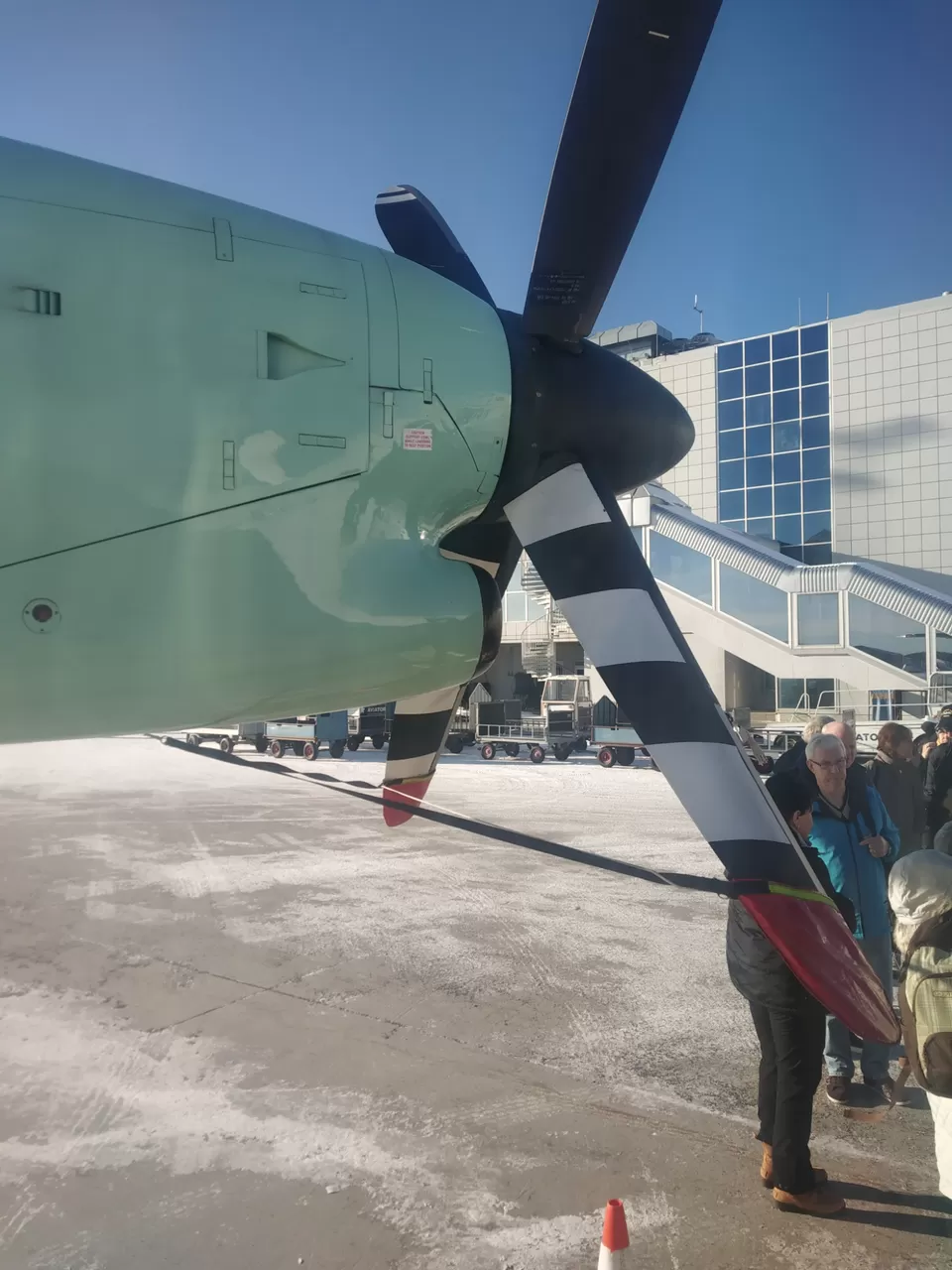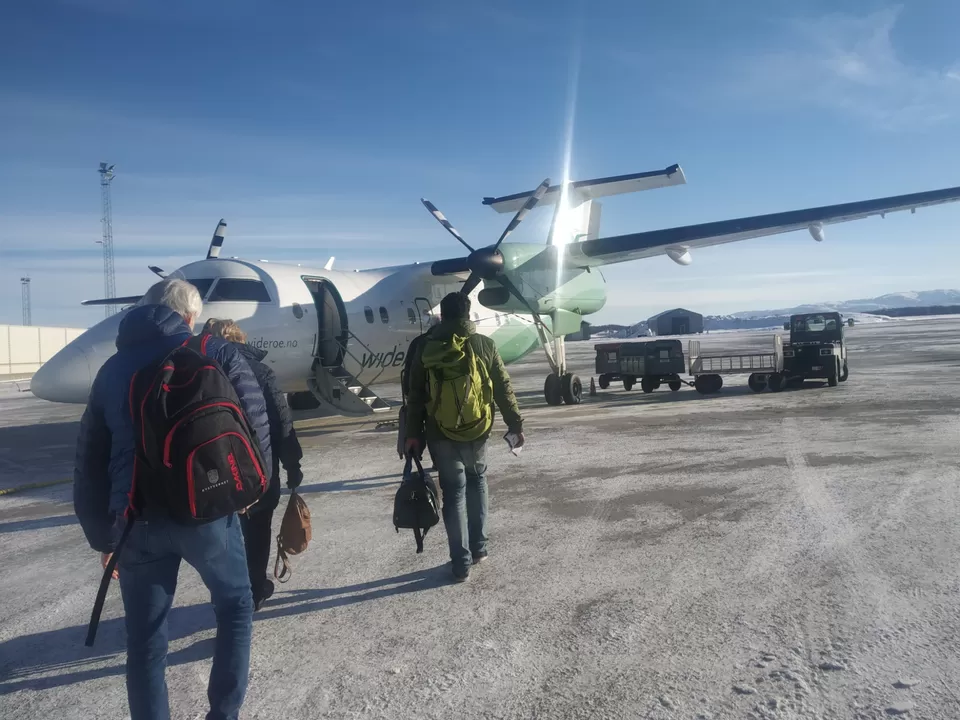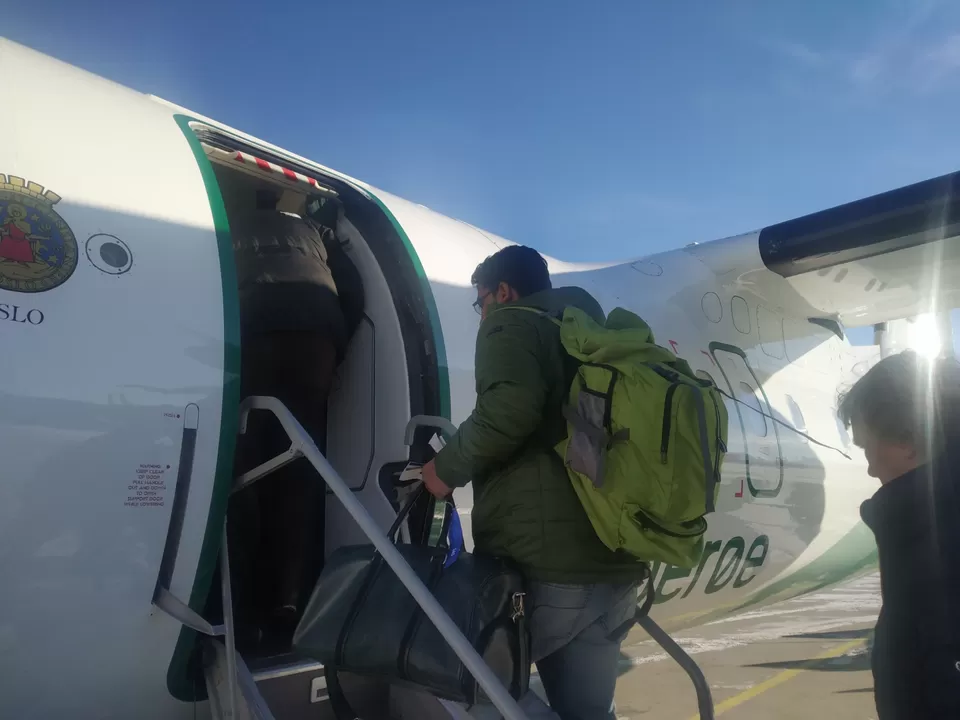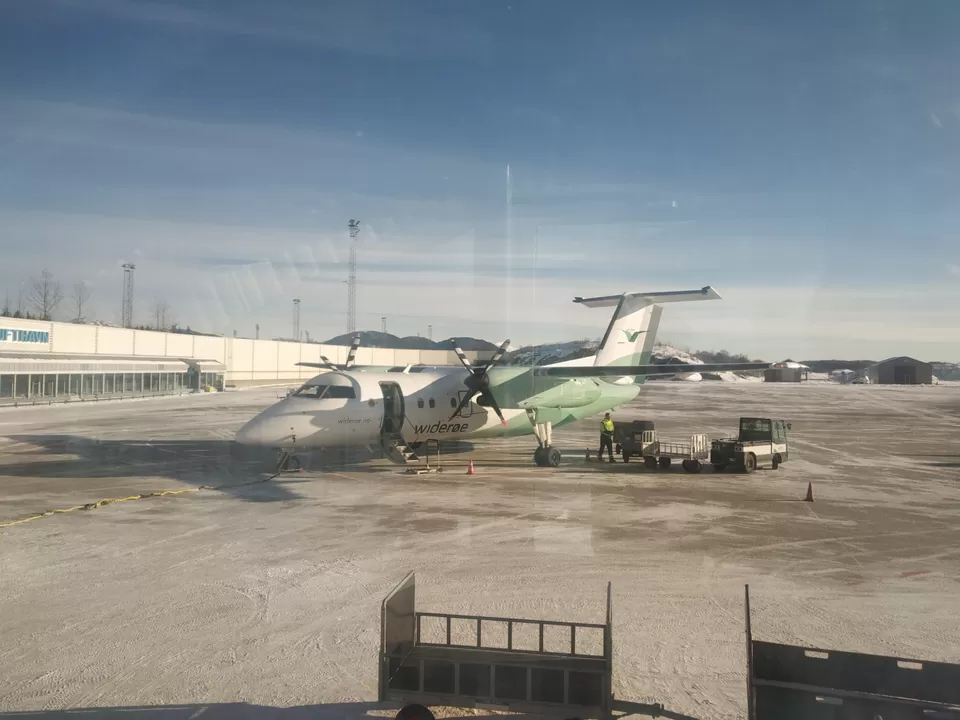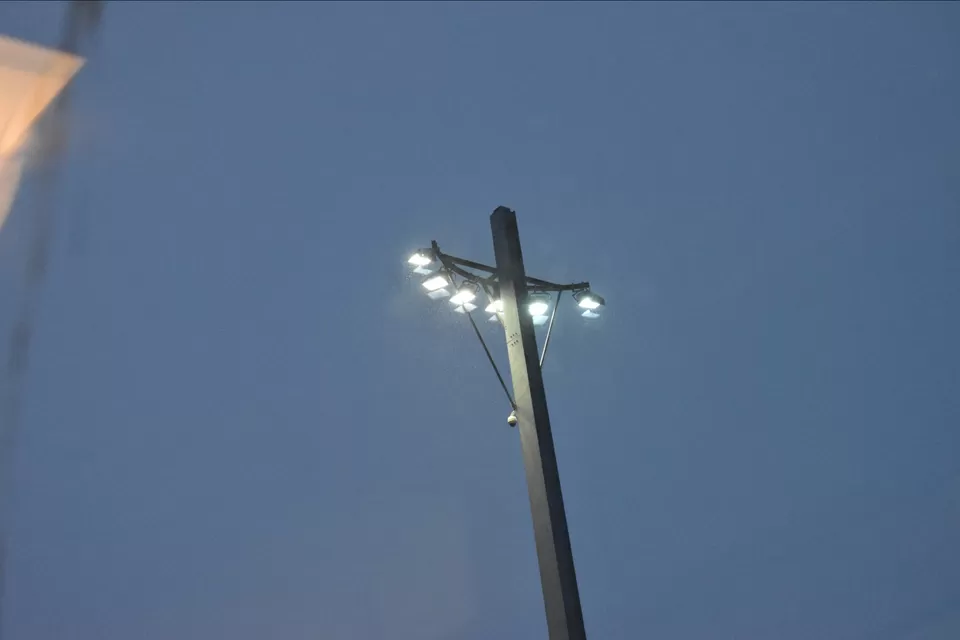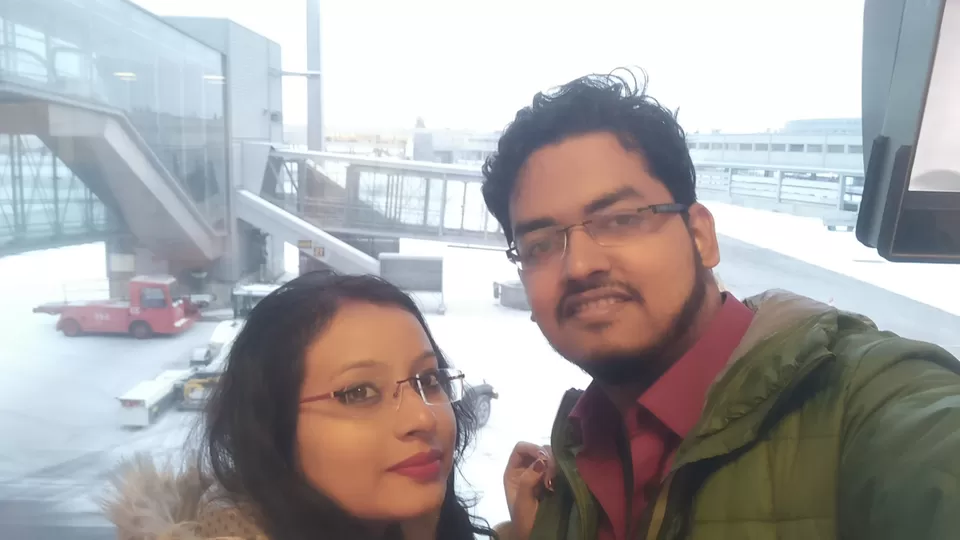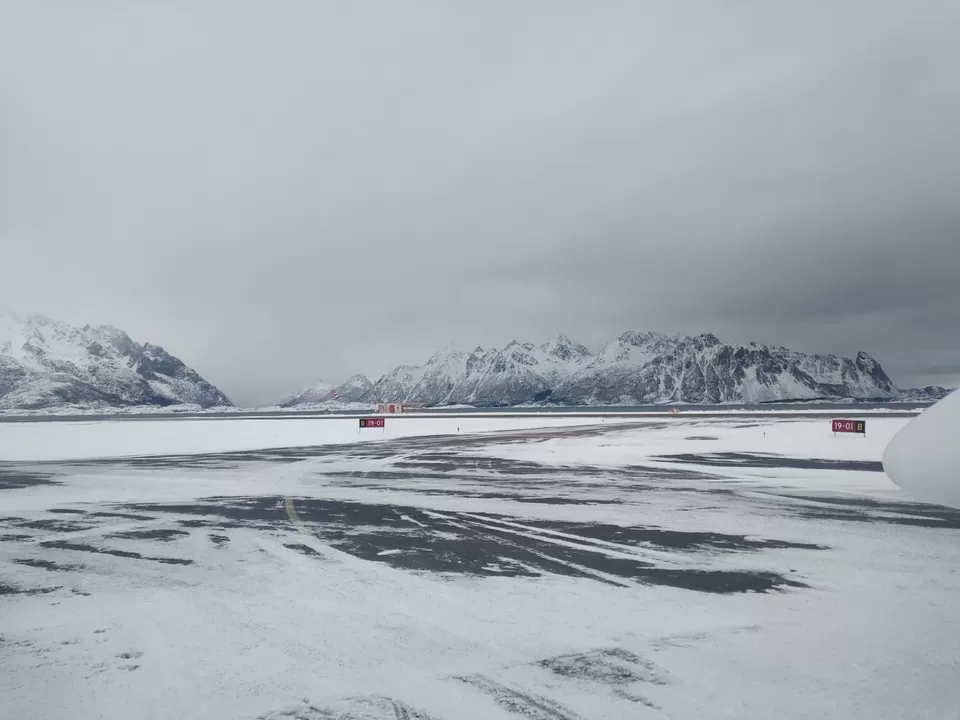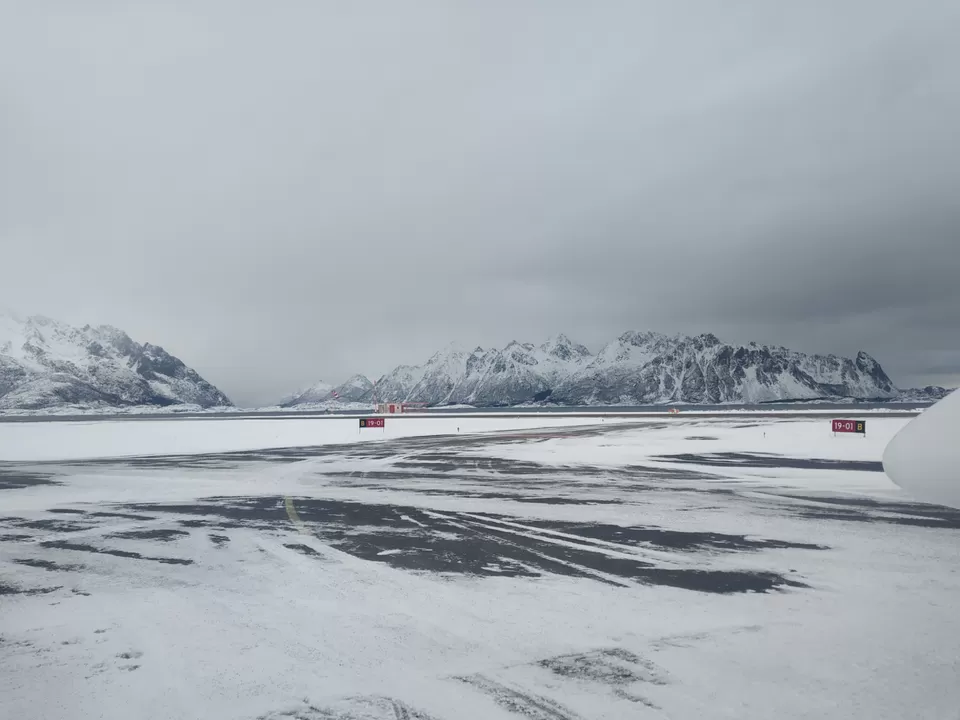 Today was the day to be SPELLBOUND!! 🤯
The first activity of our trip was scheduled for today and I already had butterflies in my stomach. Deep down inside I was kinda nervous coz what if the tour people didn't show up?
After a sumptuous breakfast at the Scandic we were waiting at the reception when this Italian girl, Nicoletta walked in and showed us our names on her phone.
P.S Nobody could pronounce our names 🤣
Our co-passenger Freidrich from Geneva was already waiting in the car. On the way our guide explained the history and culture of Lofoten Islands. I don't remember any of the names except Henningsvaer and Svolvaer 😜 That too coz these places were on my bucket list.
We went to some amazing beaches, took almost a billion photos😆
The best part about Northern Norway is its pristine nature. Once you've left the city, you feel this calm in your heart. The beauty around never seizes to amaze you. You can stare at the serenity for hours and yet it won't be enough.
Back in India, we have snow capped peaks and we have turquoise waters- just not together... The dark ocean seems like a stark contrast beside the velvety snow.
Having spent almost 2hours, it was time to tick off one thing from my bucket list- Henningsvaer!!
I had been talking about the henningsvaer football pitch ever since I got into the car 😜 The tour guide finally took us there and boy was it beautiful!! The snow on the football field looked so gorgeous that I was scared in the beginning to step on it. Only the goalposts were visible amidst the knee-deep snow.
Right beside the field was the biggest stock of fish I had ever seen in my life. There were perhaps a gazillion cod fishes hanging from fish racks. We were told that the fishes would dry all winter before they were exported.
The weirdest thing about Lofoten is the weather. It turns from sunny to cloudy to windy to sunny again in a matter of minutes. And the wind simply amplifies the cold. There is a semi large picturesque harbor right next to the field. We were busy with our photo ops, while our tour guide and Freidrich went to a nearby cafe.
And the next thing we knew was that we were lost!! Our batteries were about to run out. After talking to the locals we somehow managed to find this cafe where they were waiting. Too bad we didn't have time for the amazing latte they serve 😞
So that was the end of the day tour. Nicoletta dropped us at the supermarket where we did some shopping, had lunch, and finally returned to our hotel.
Check out the photos....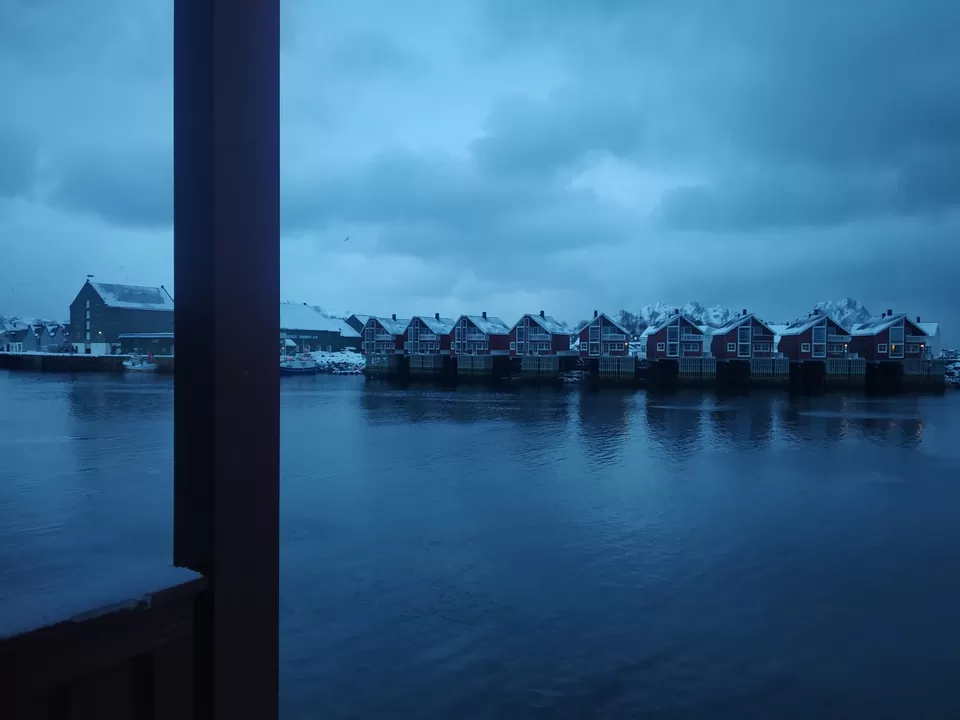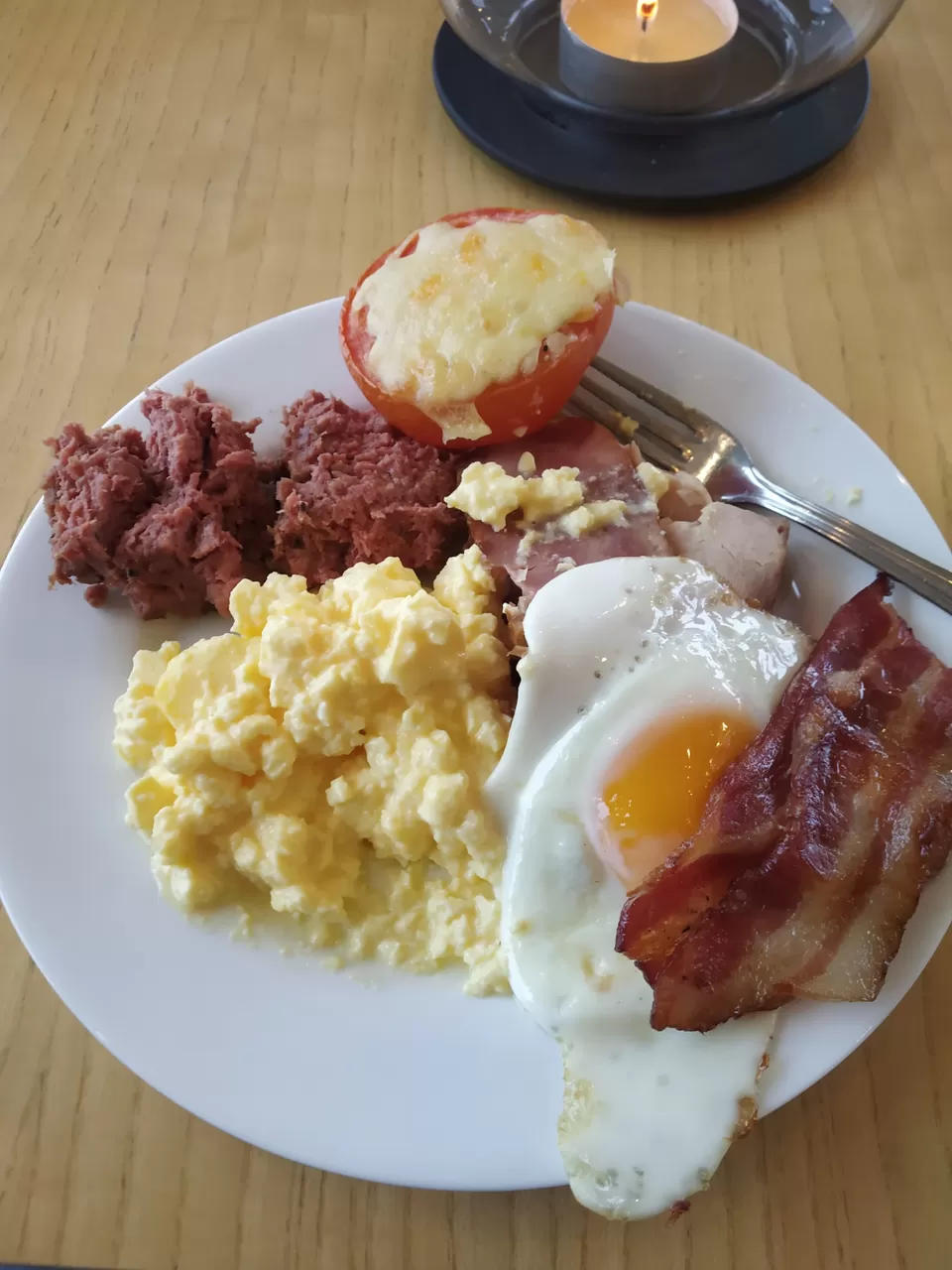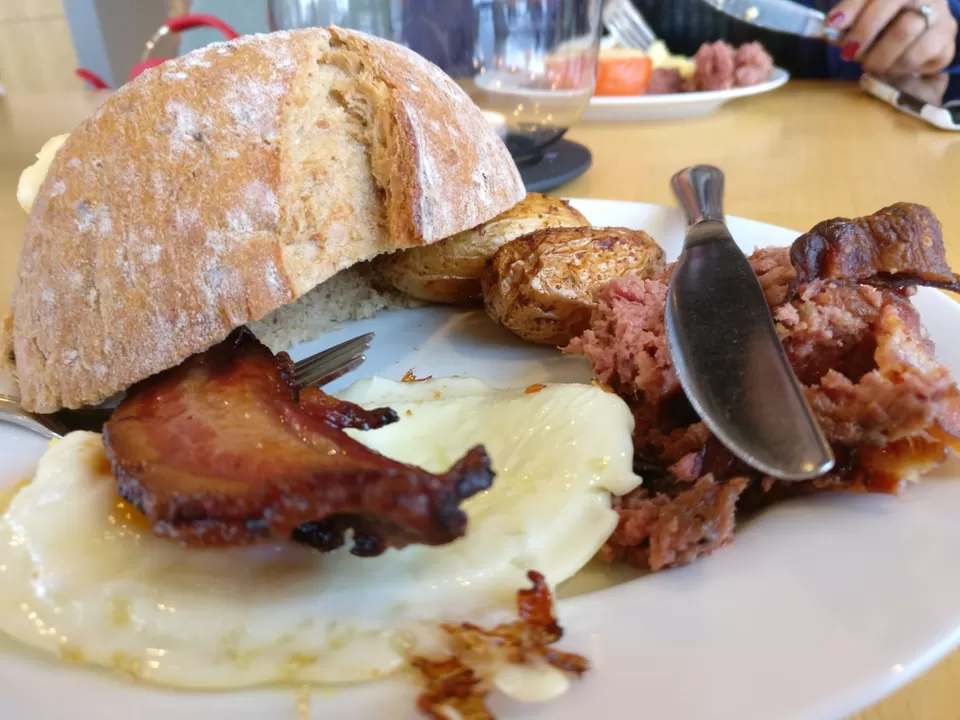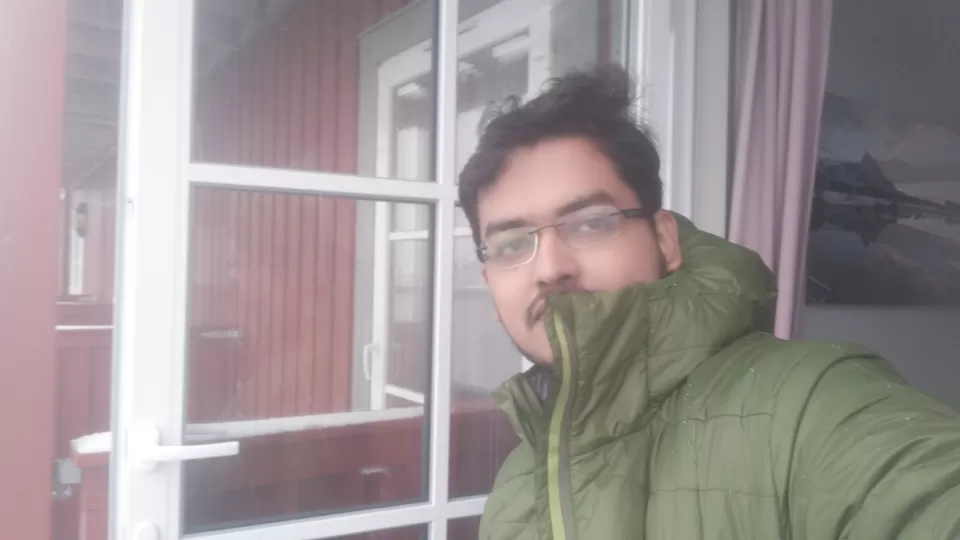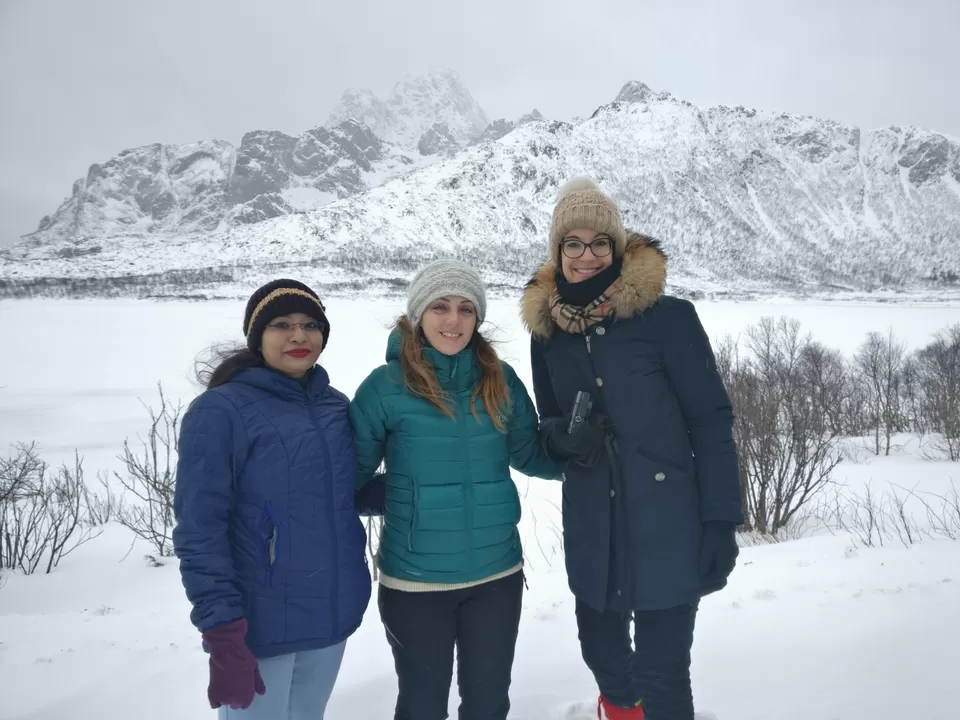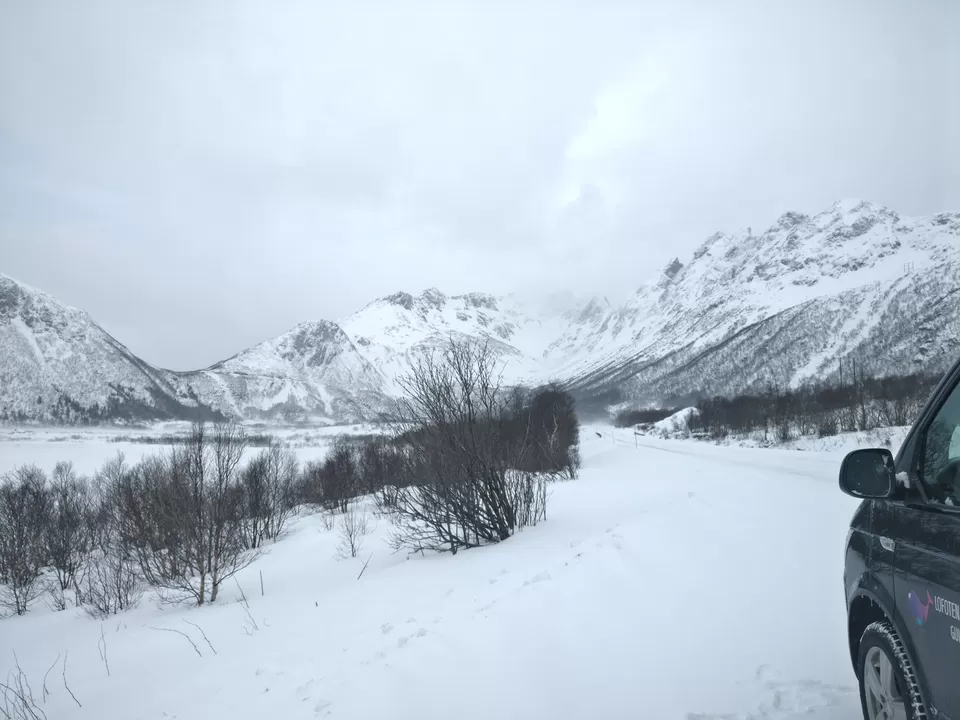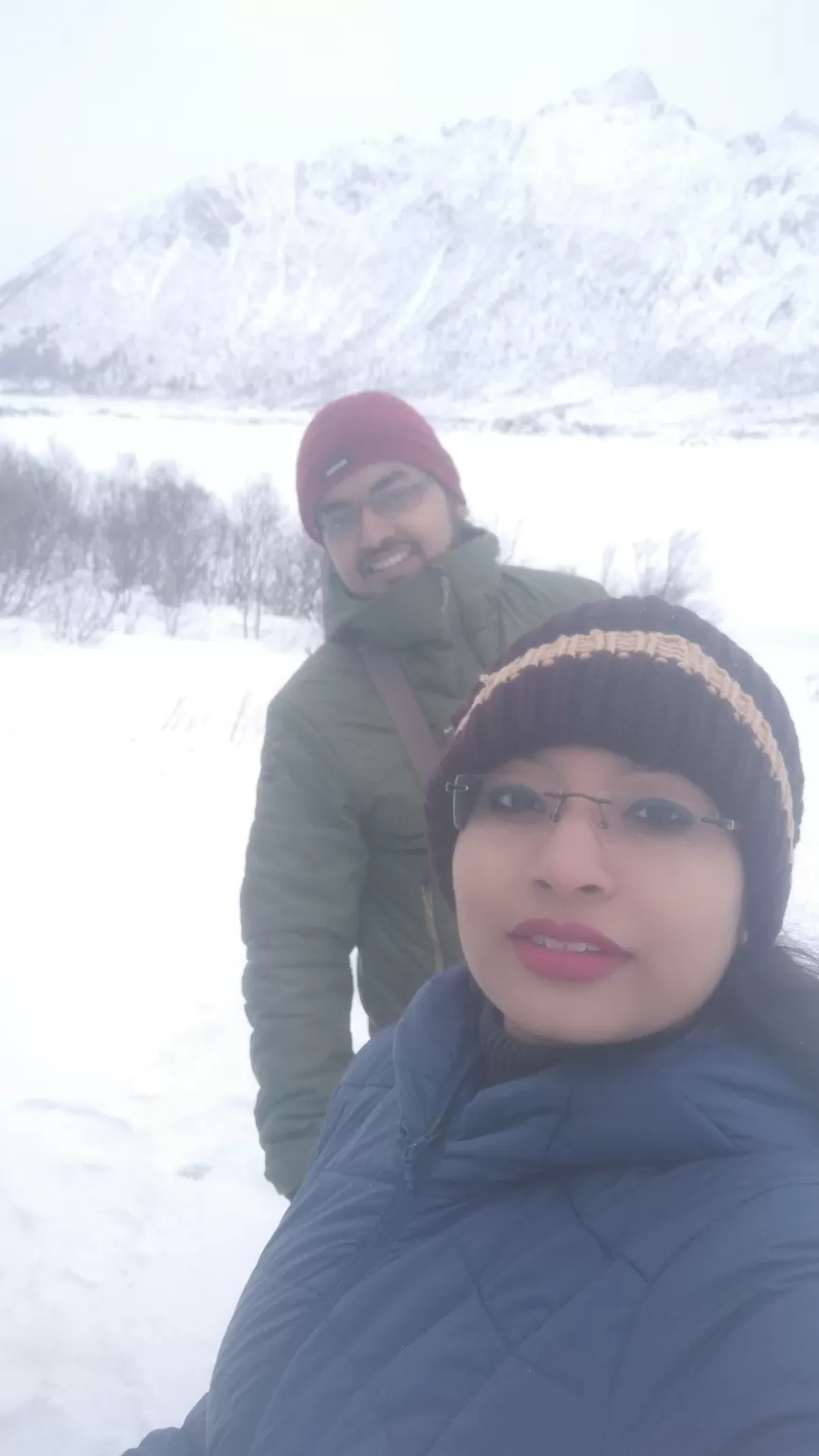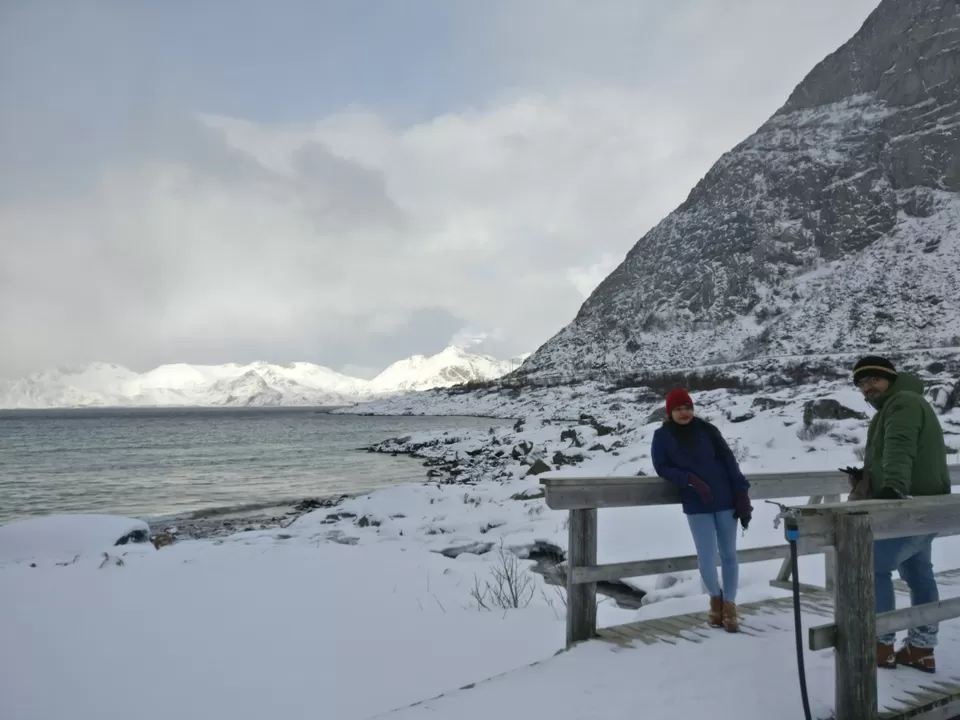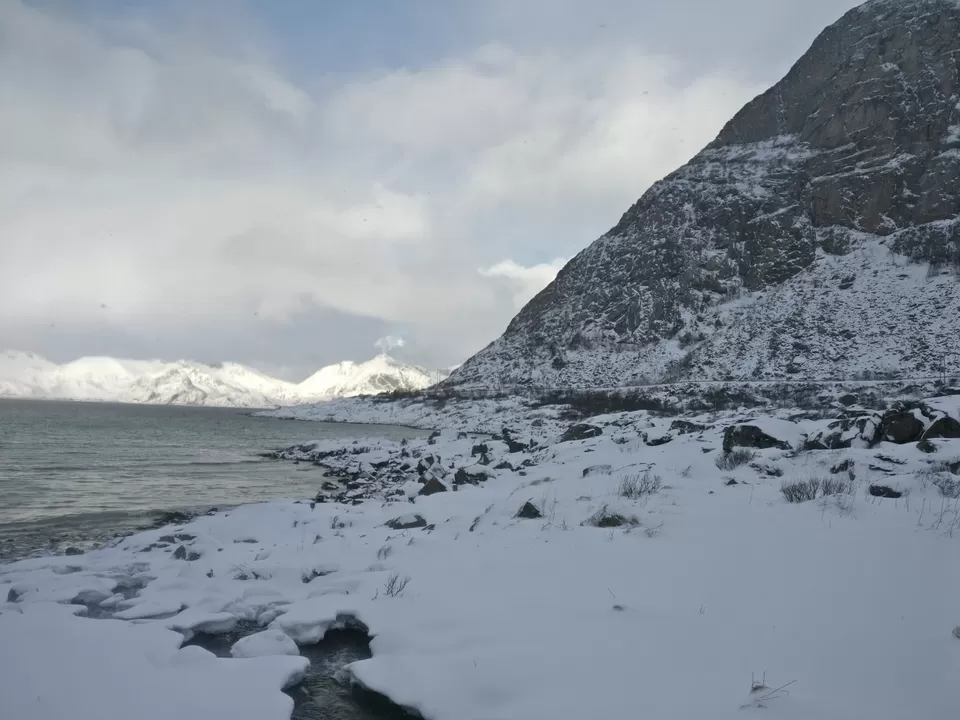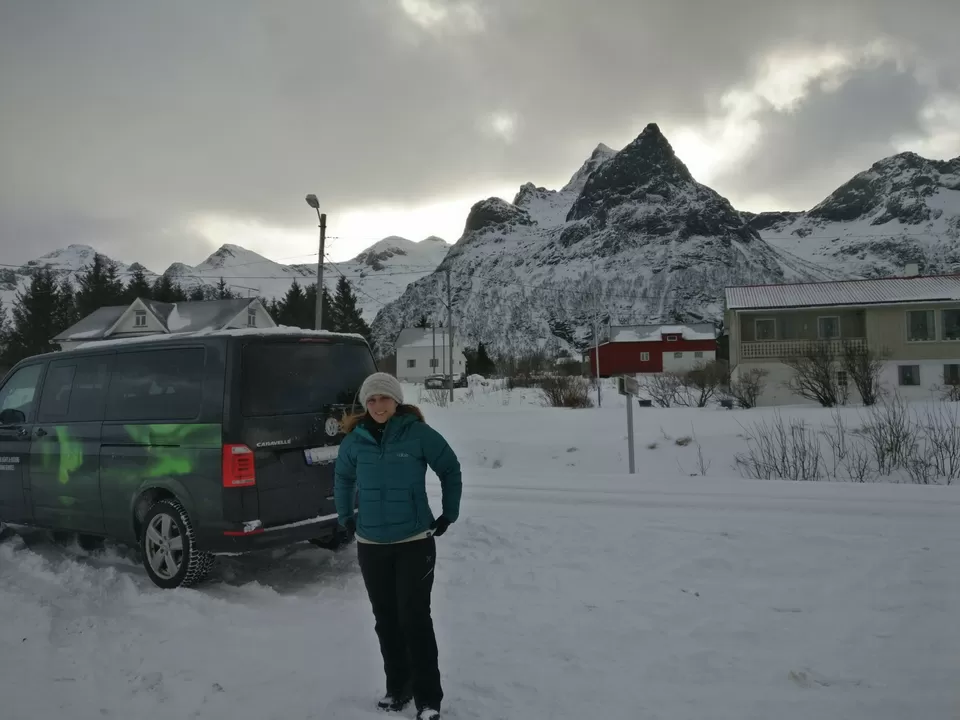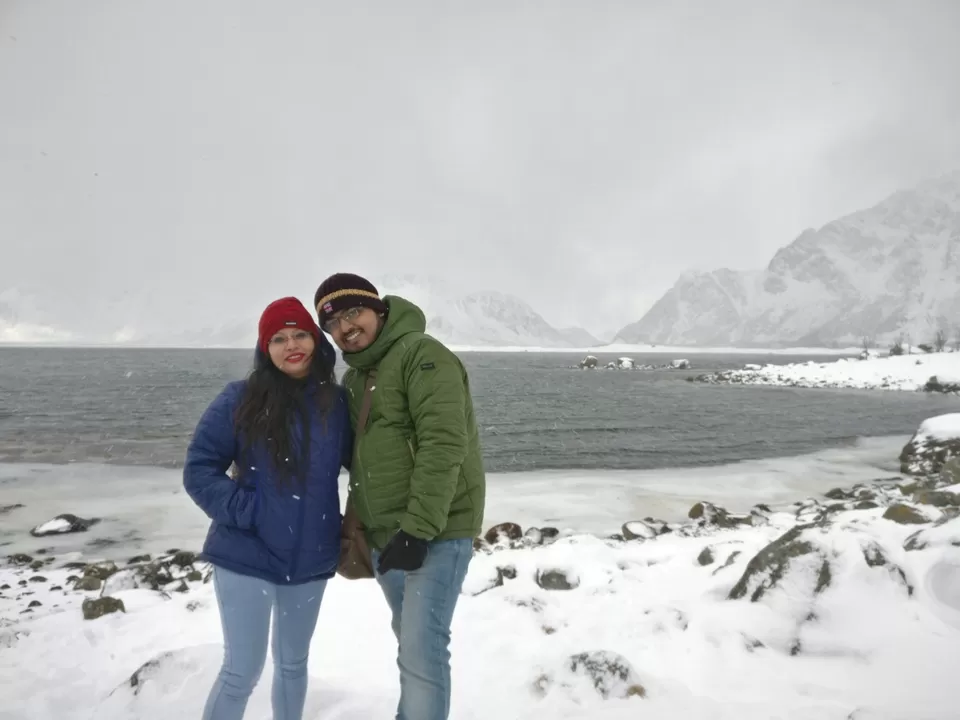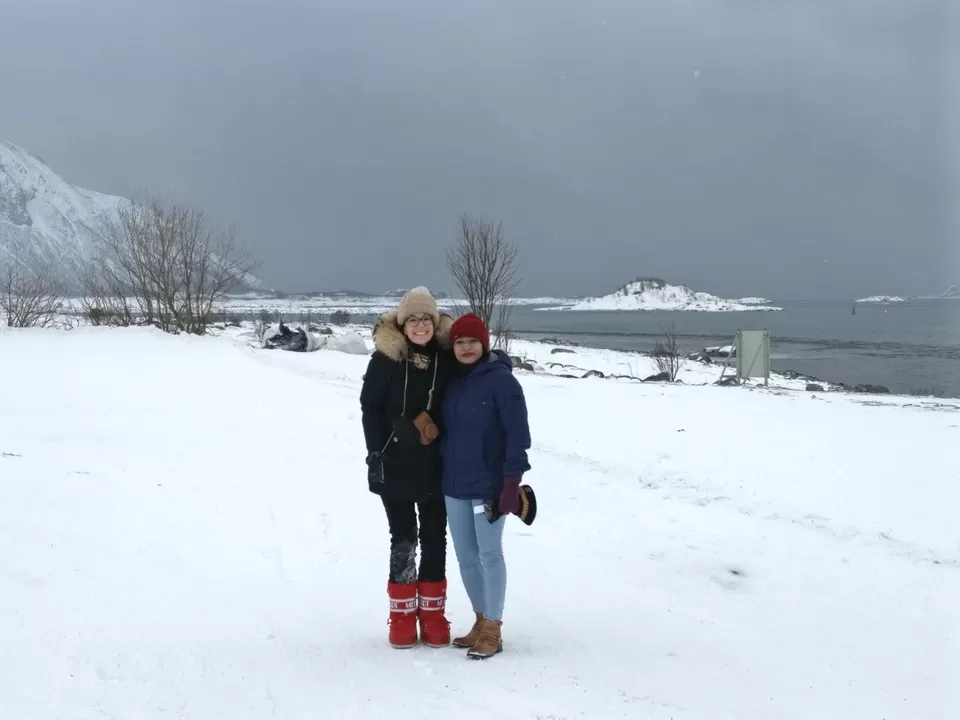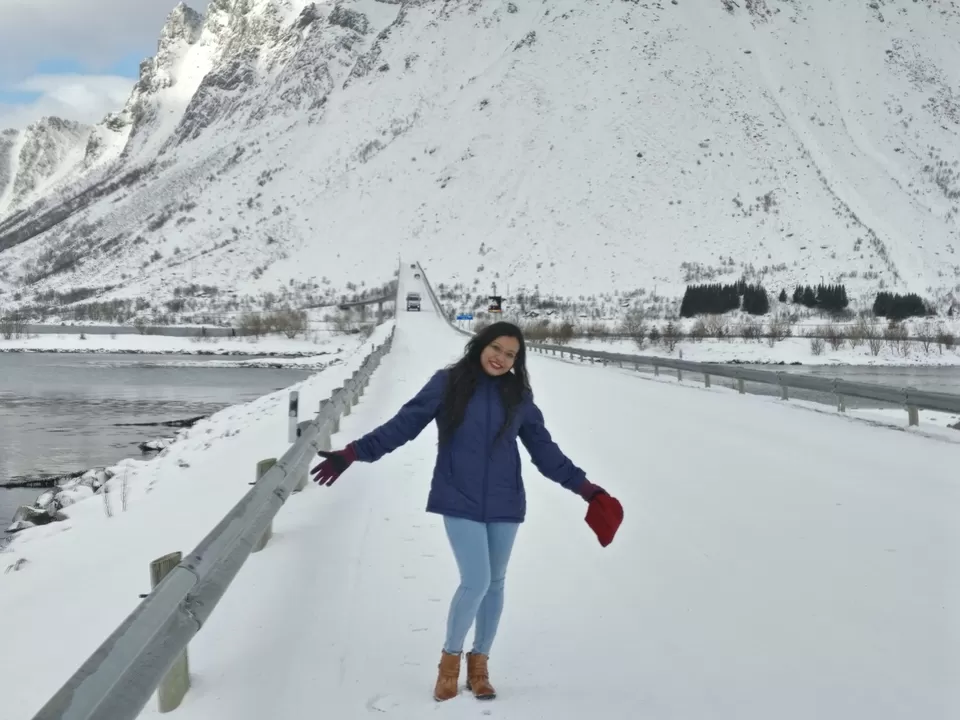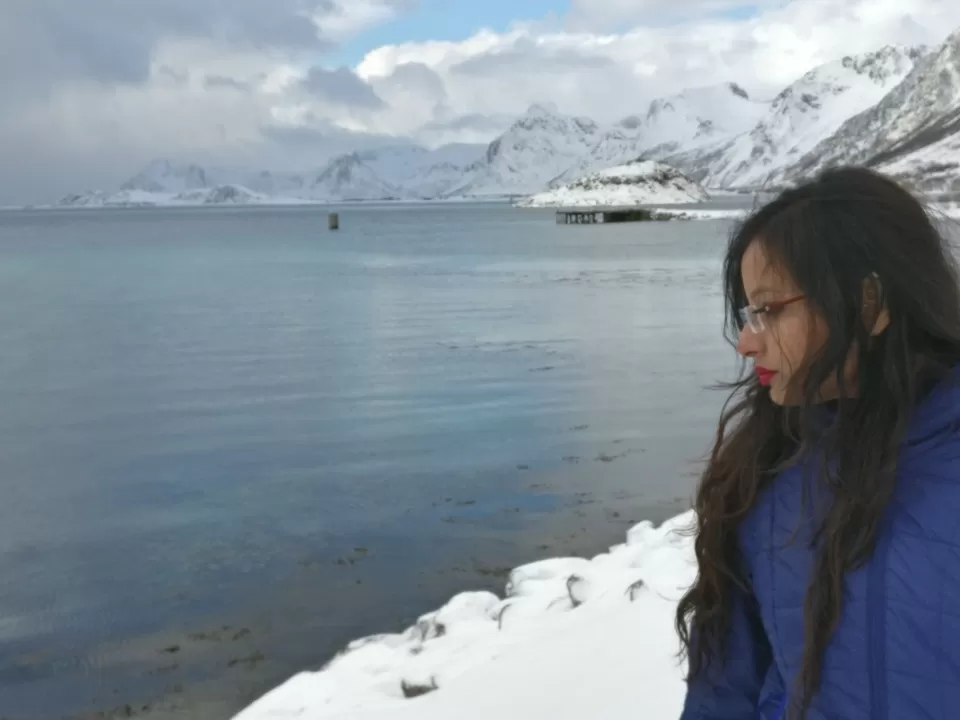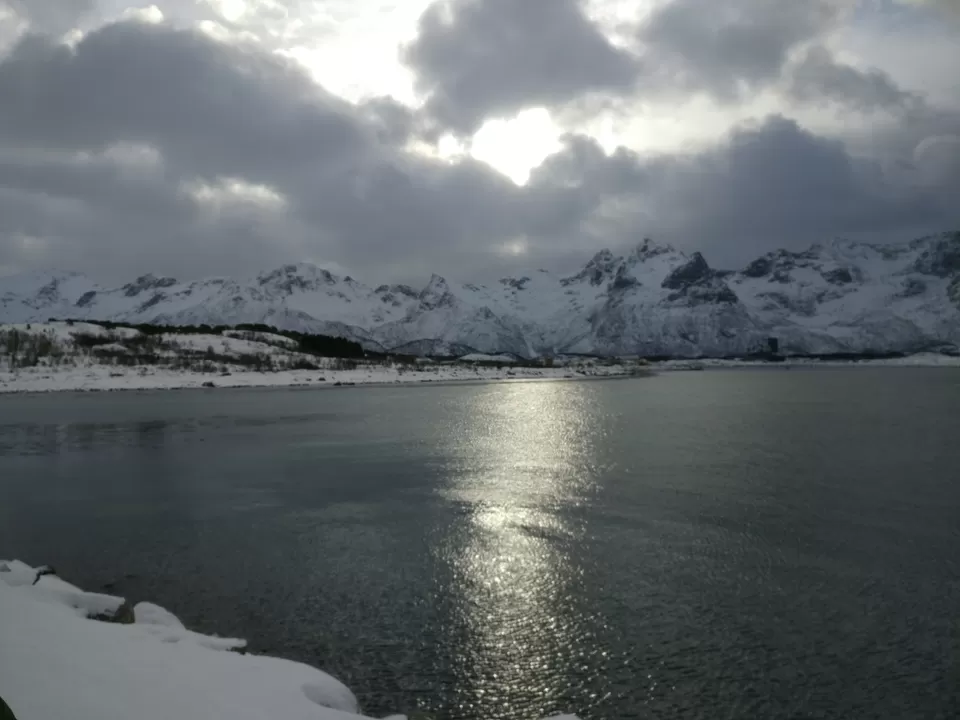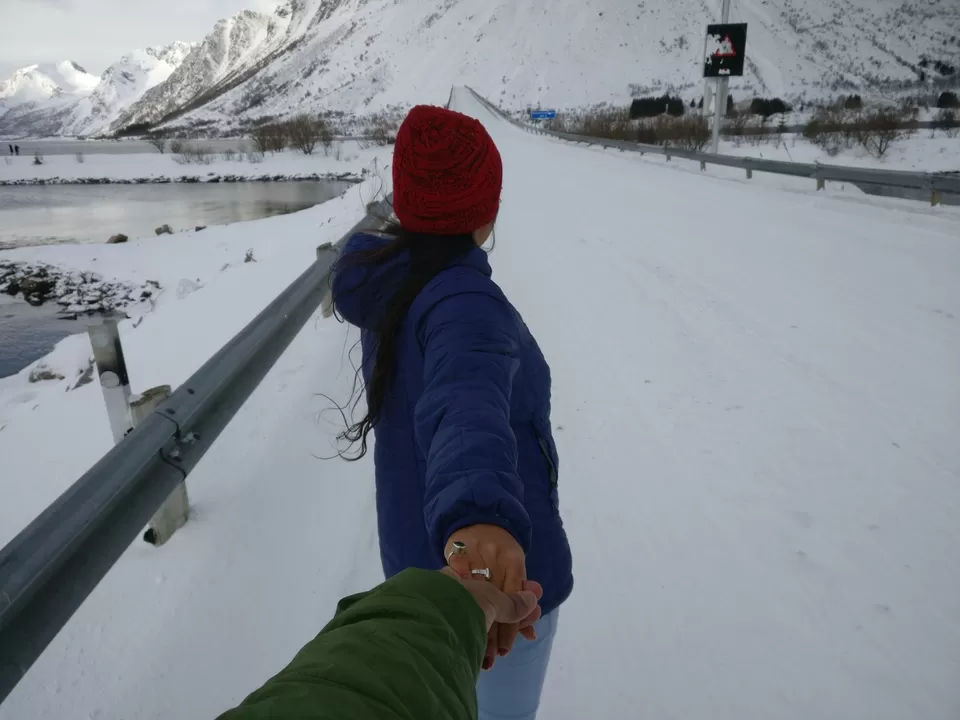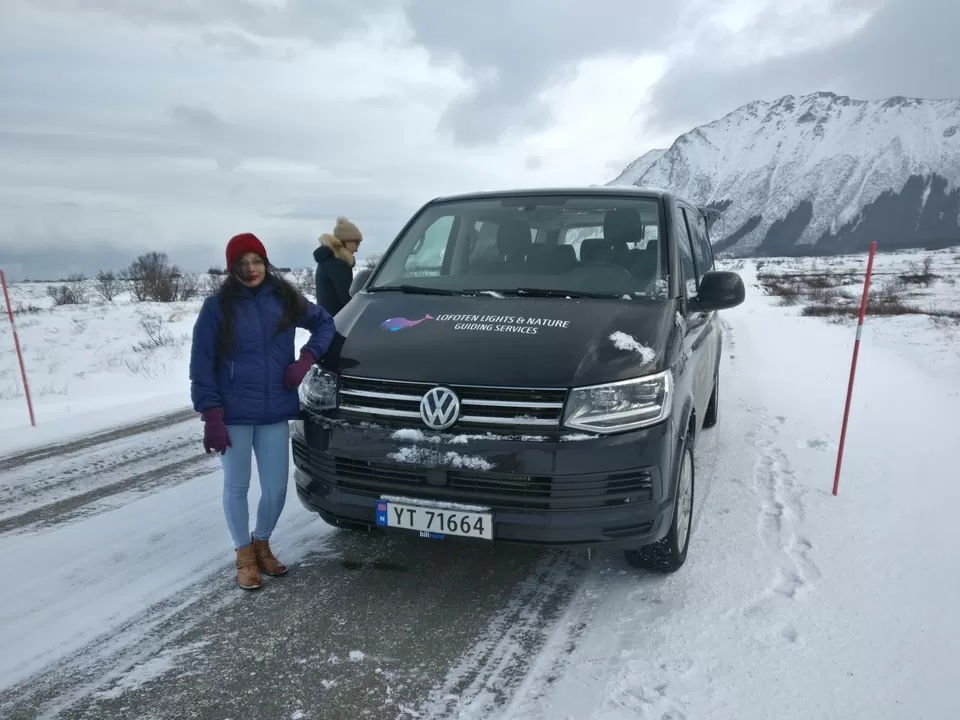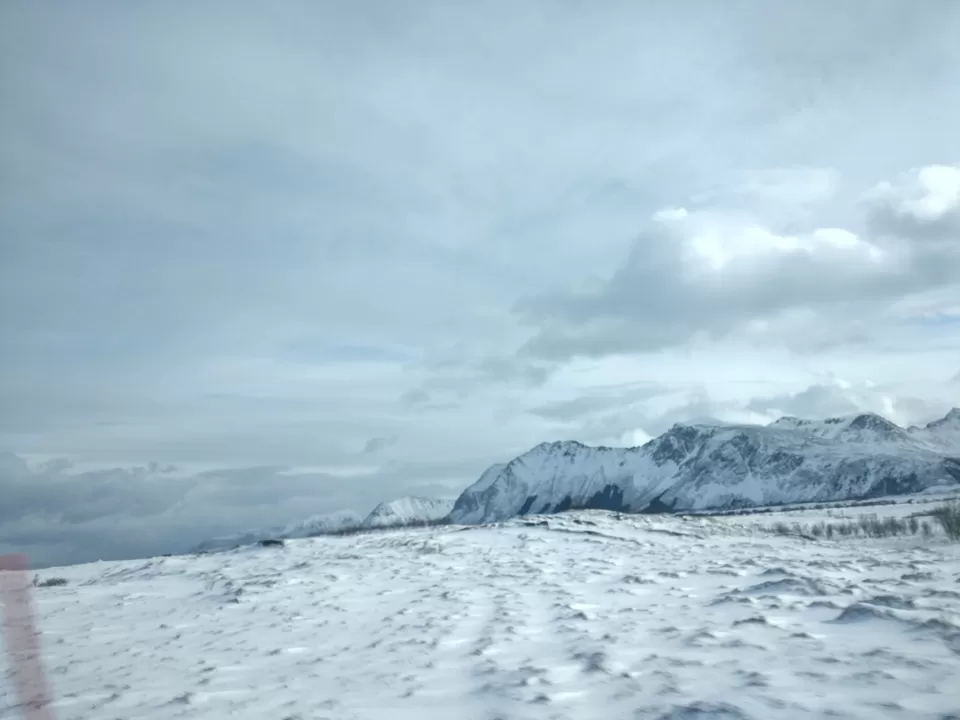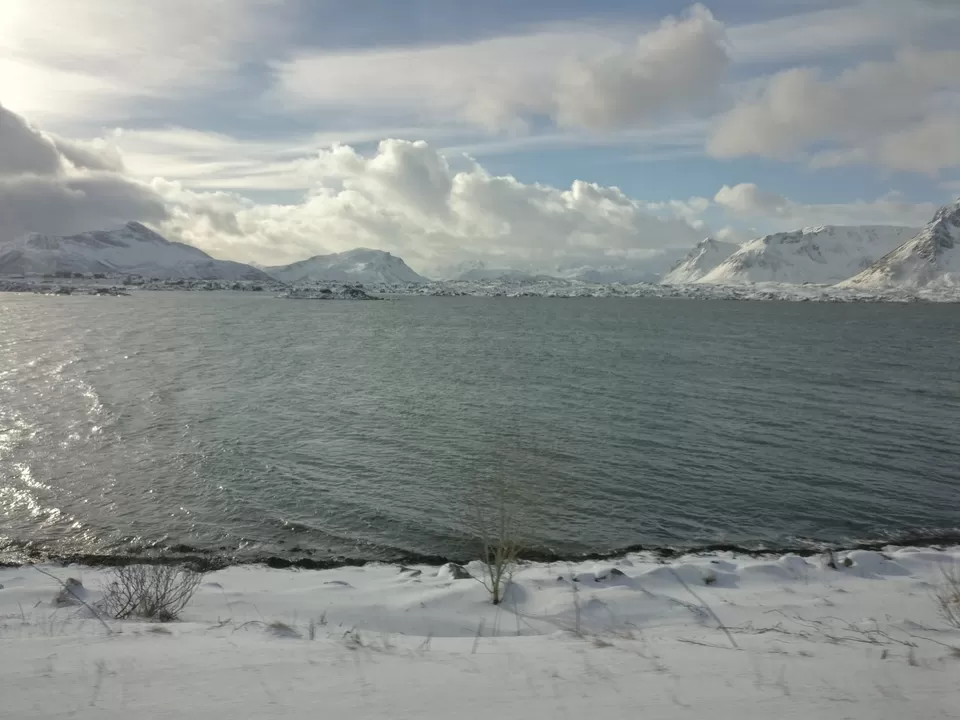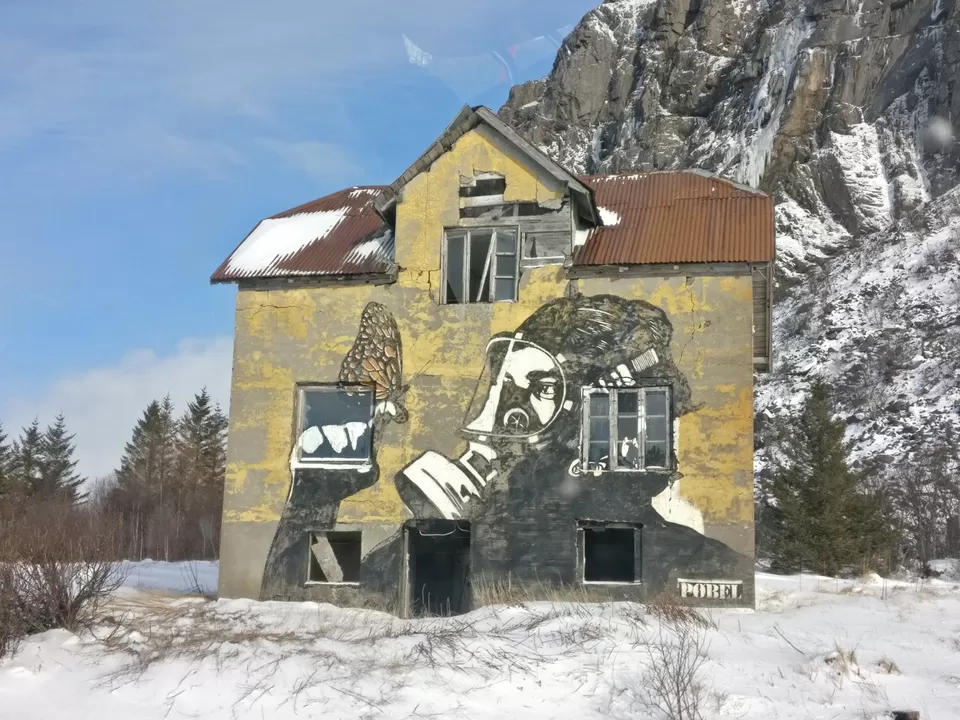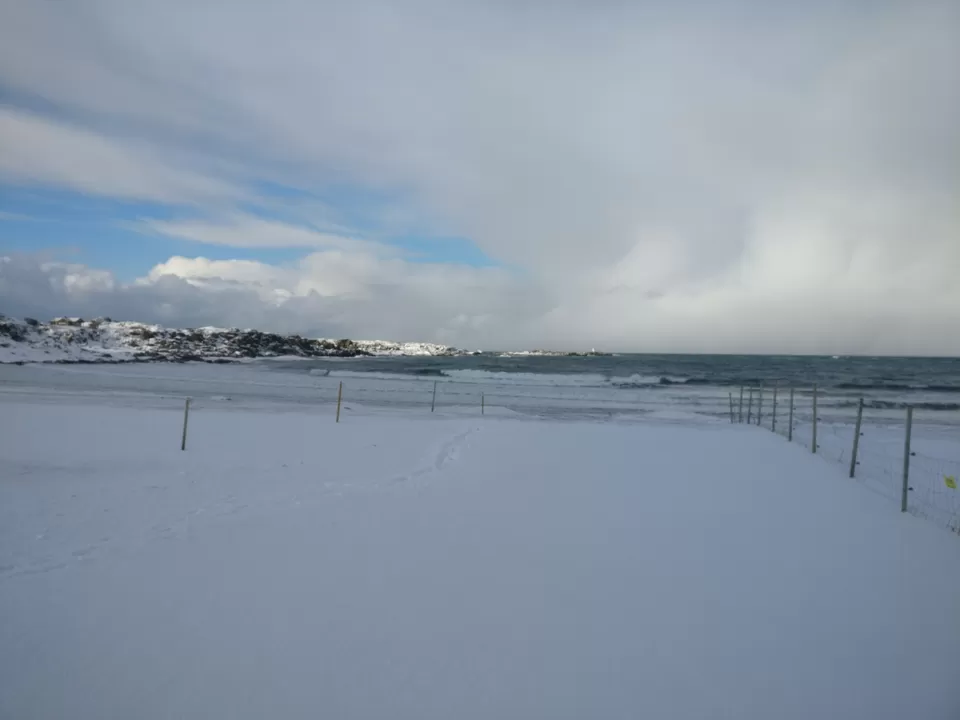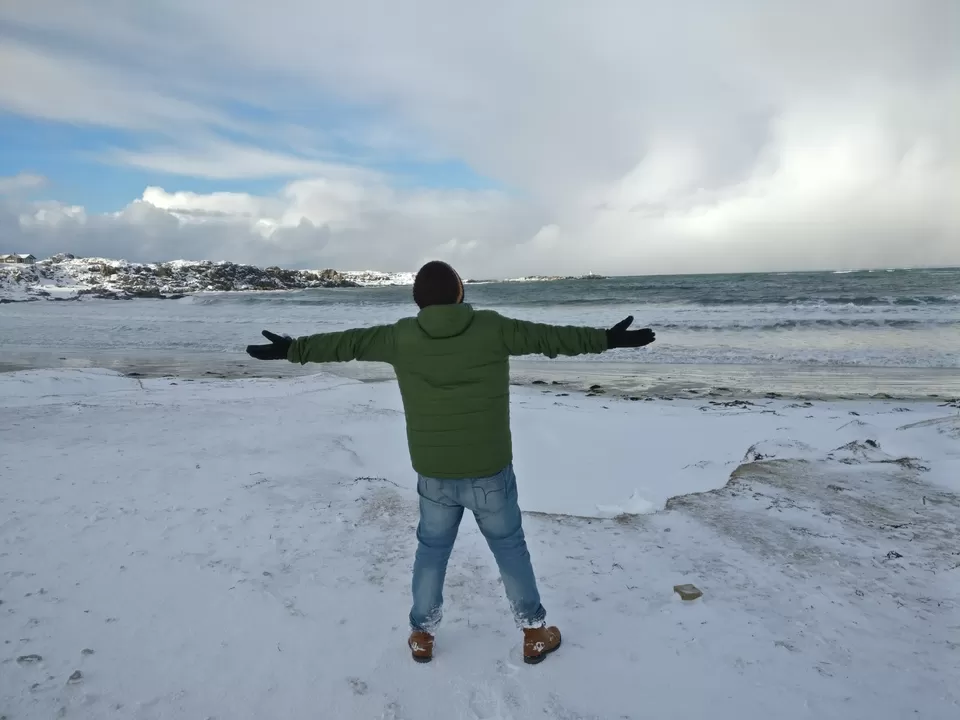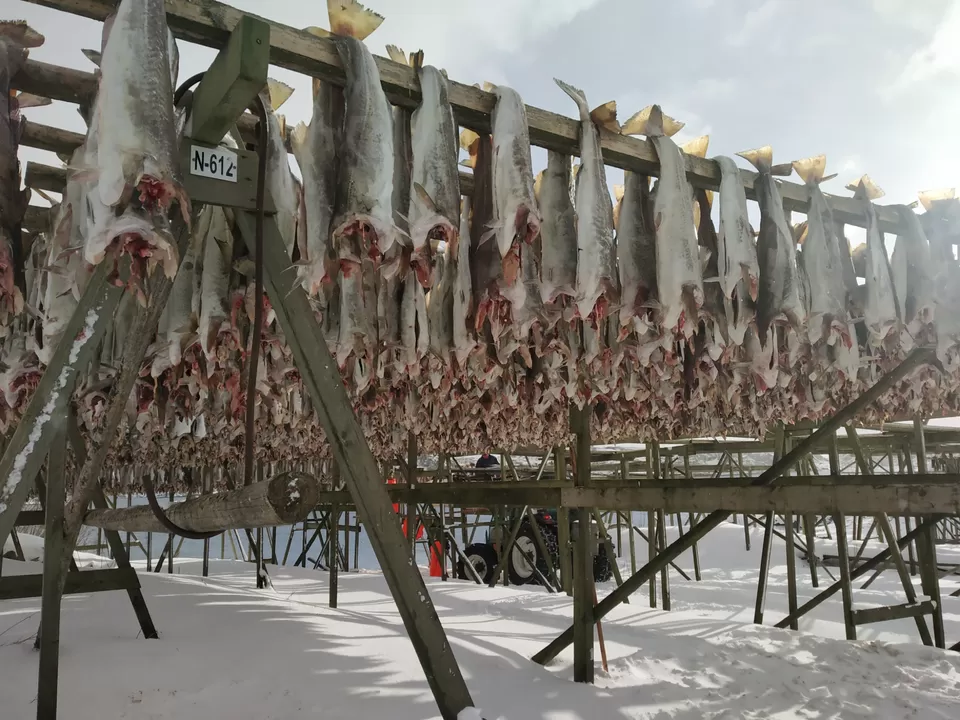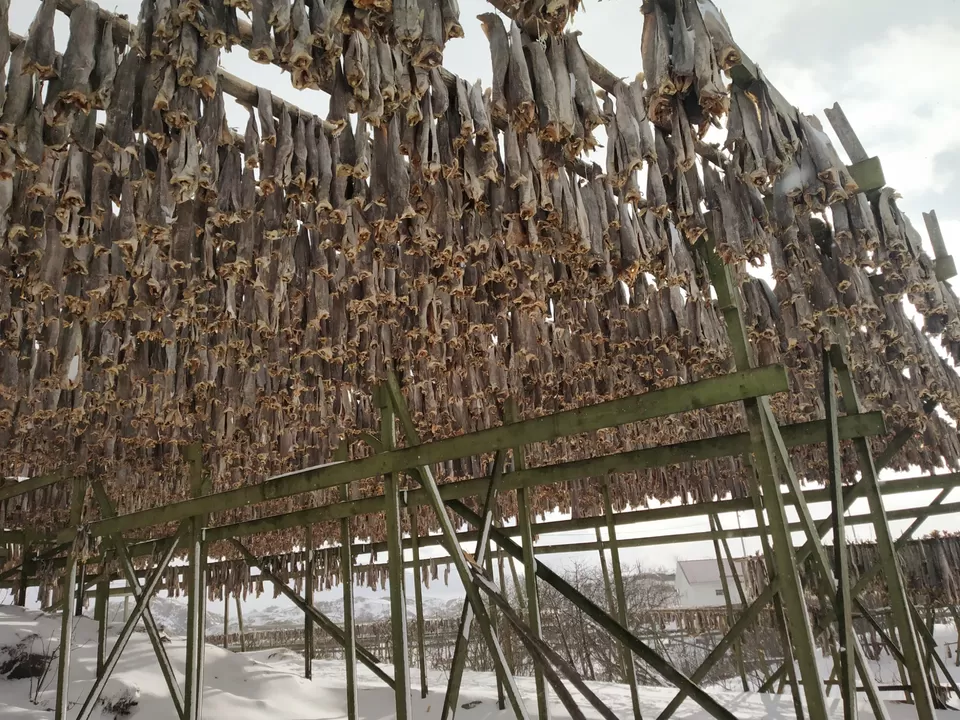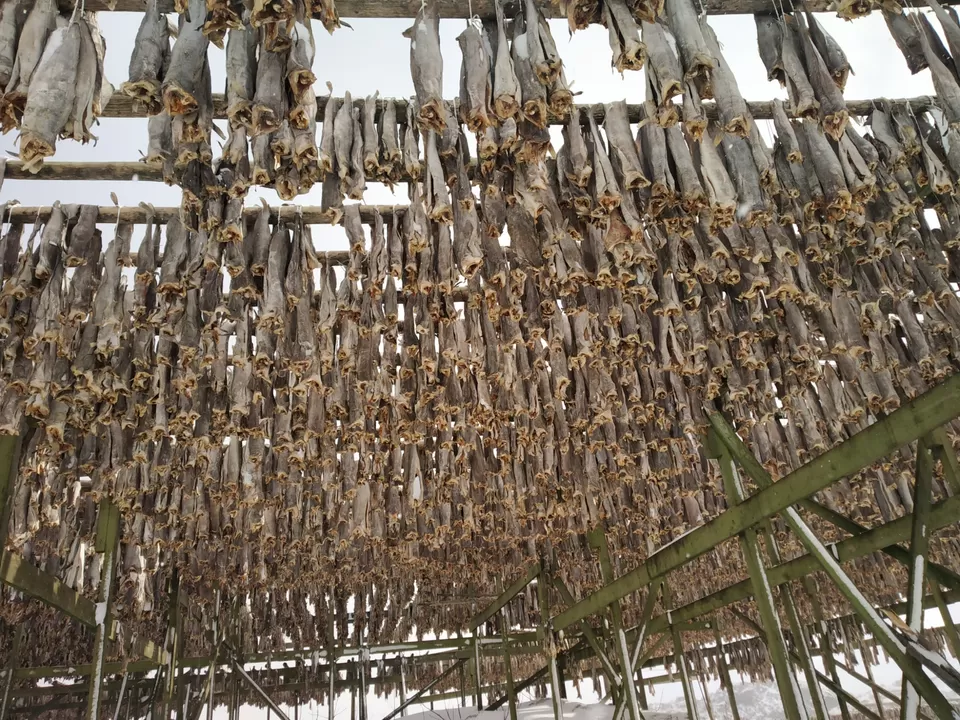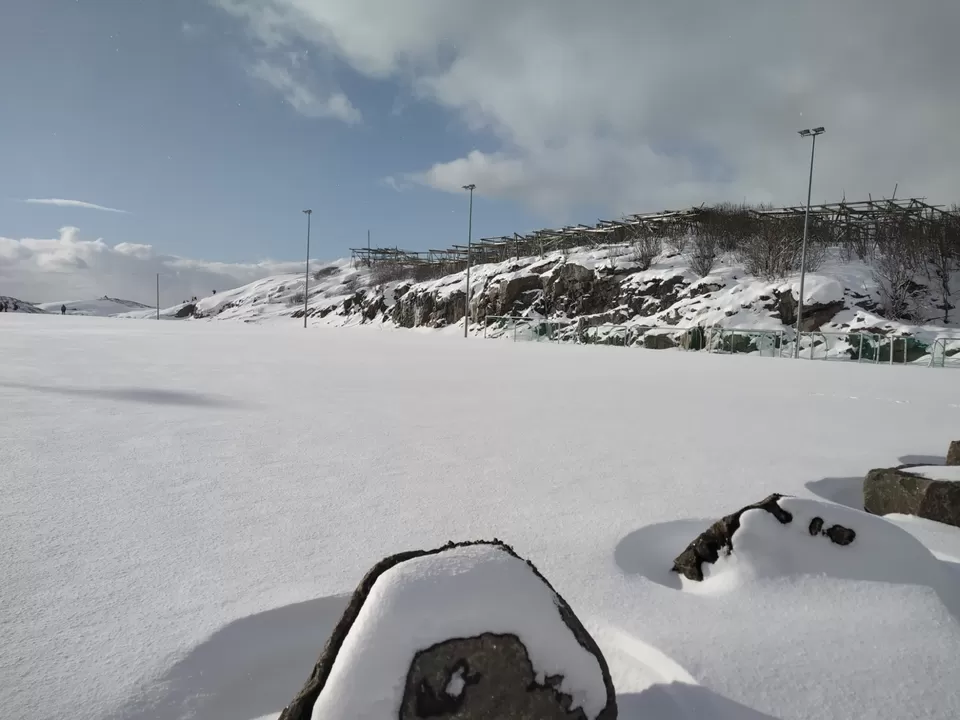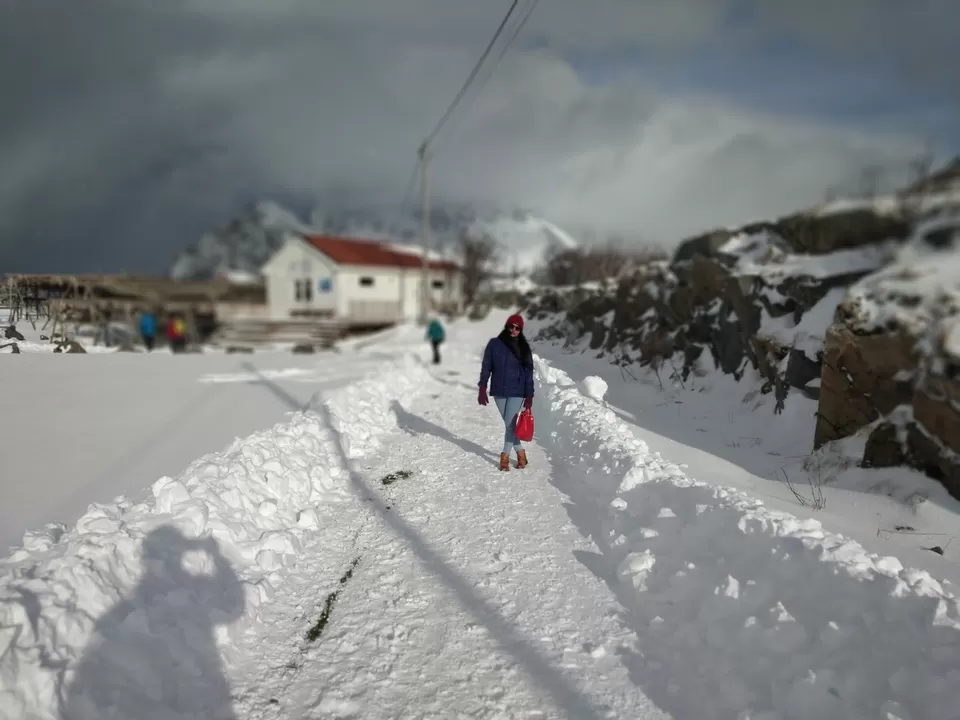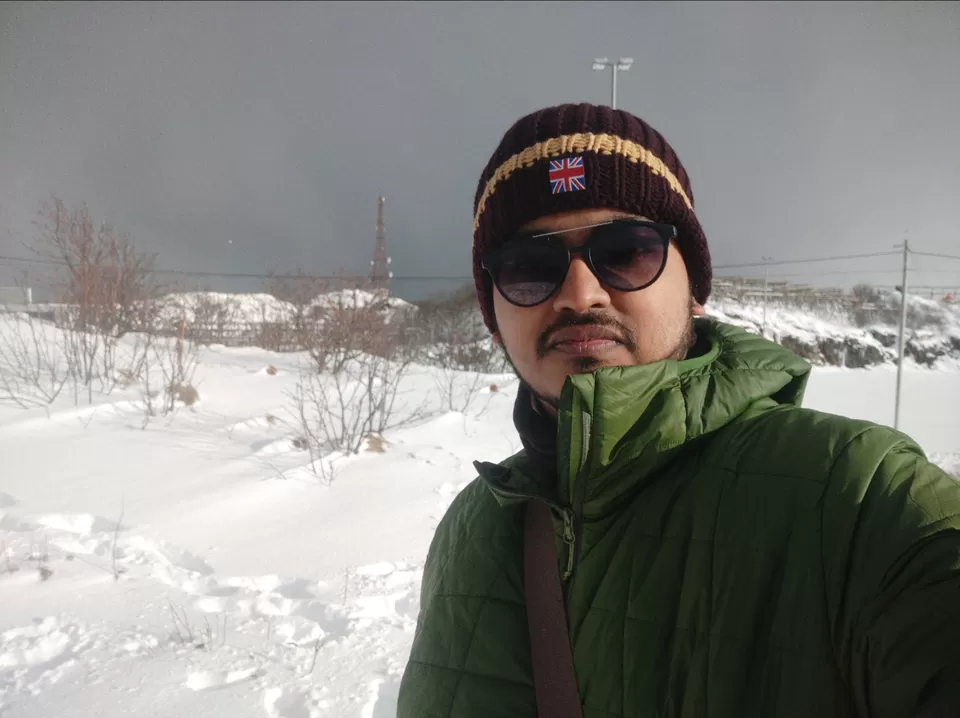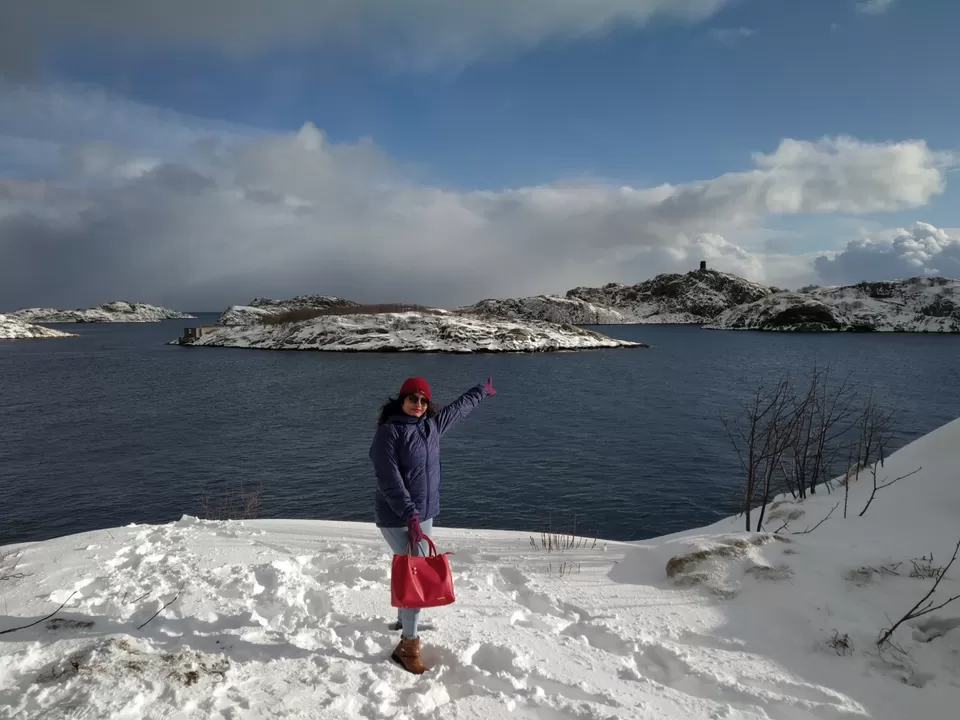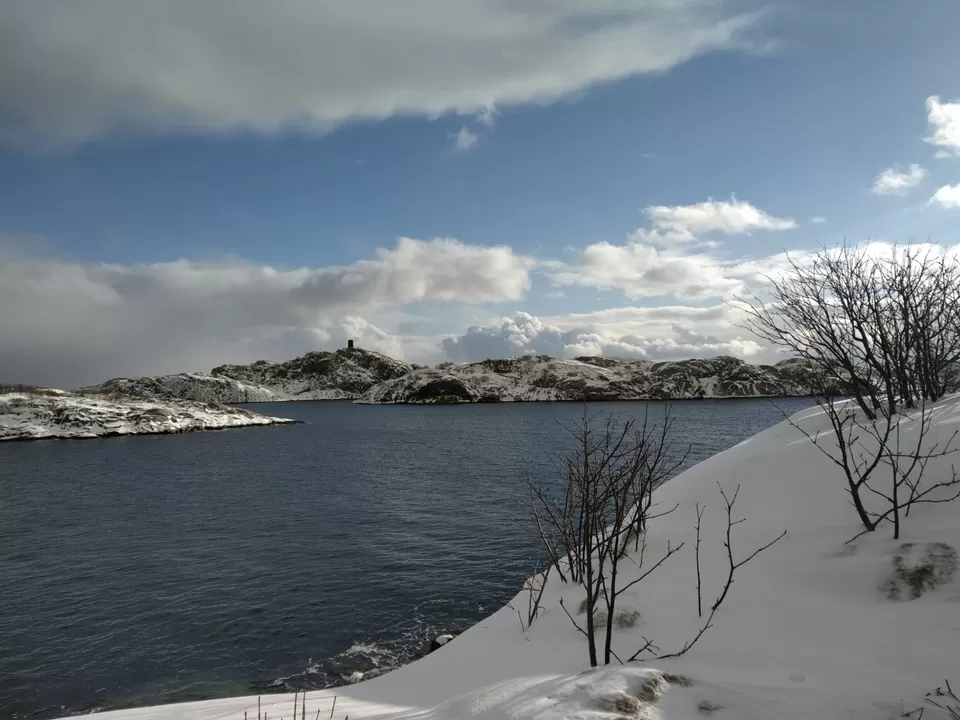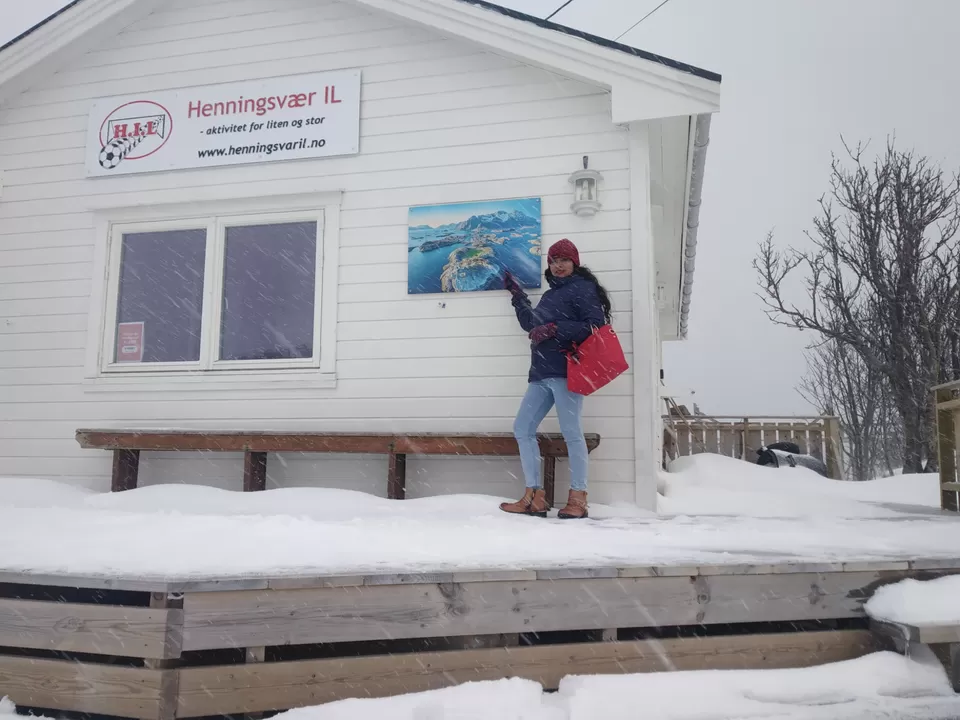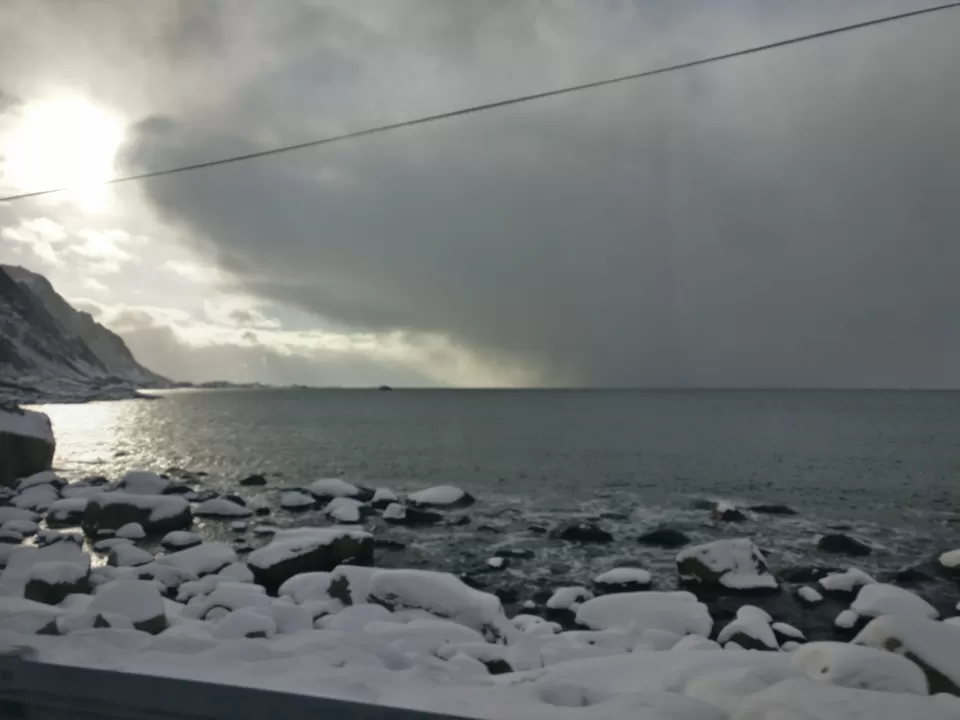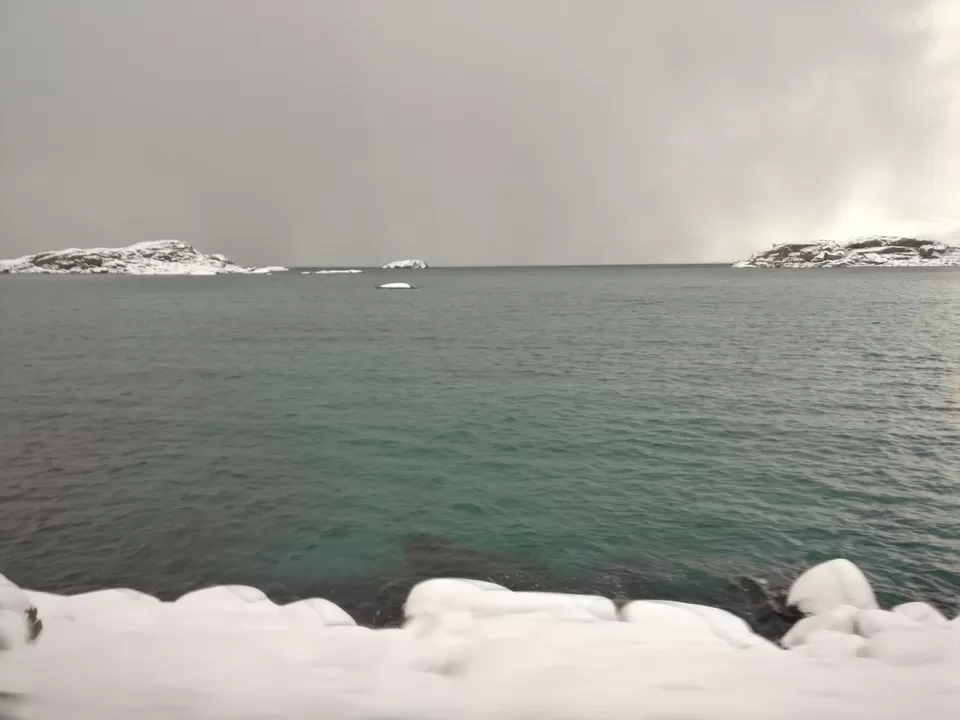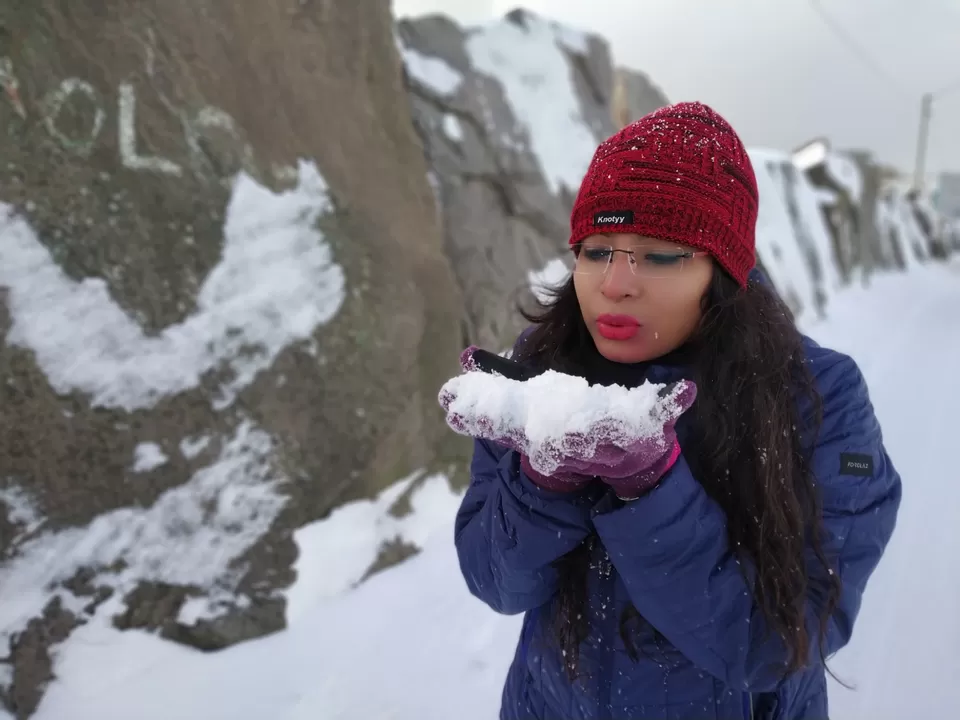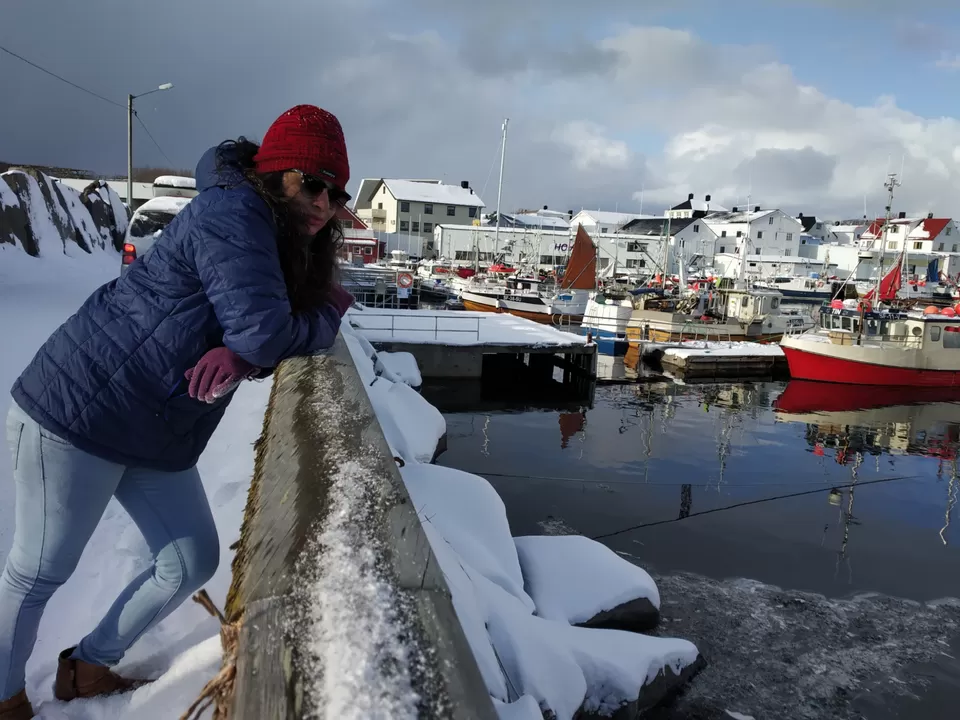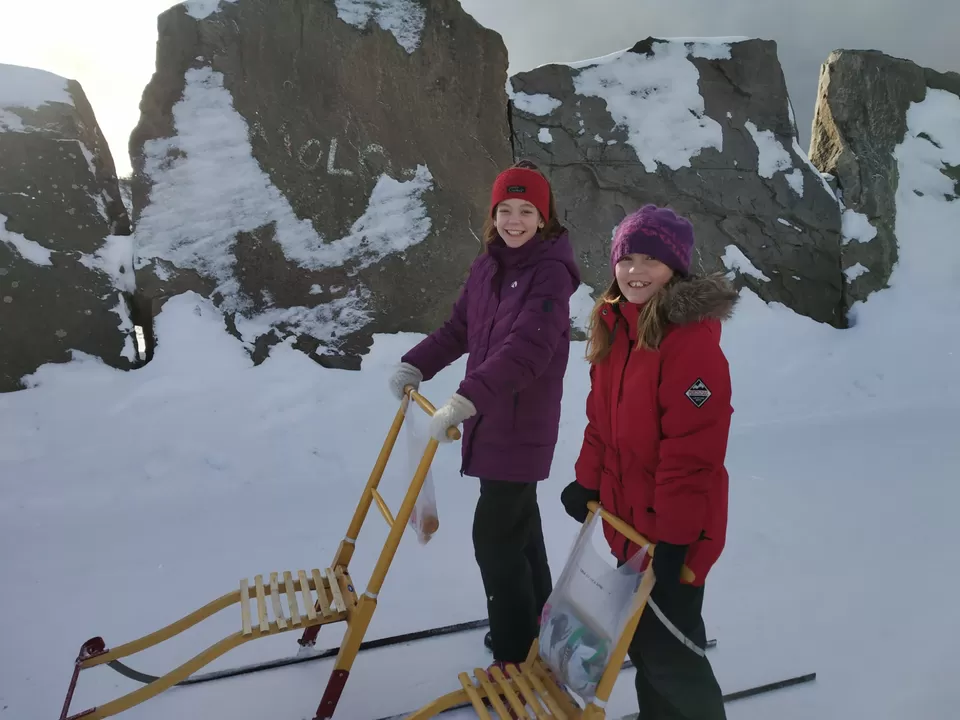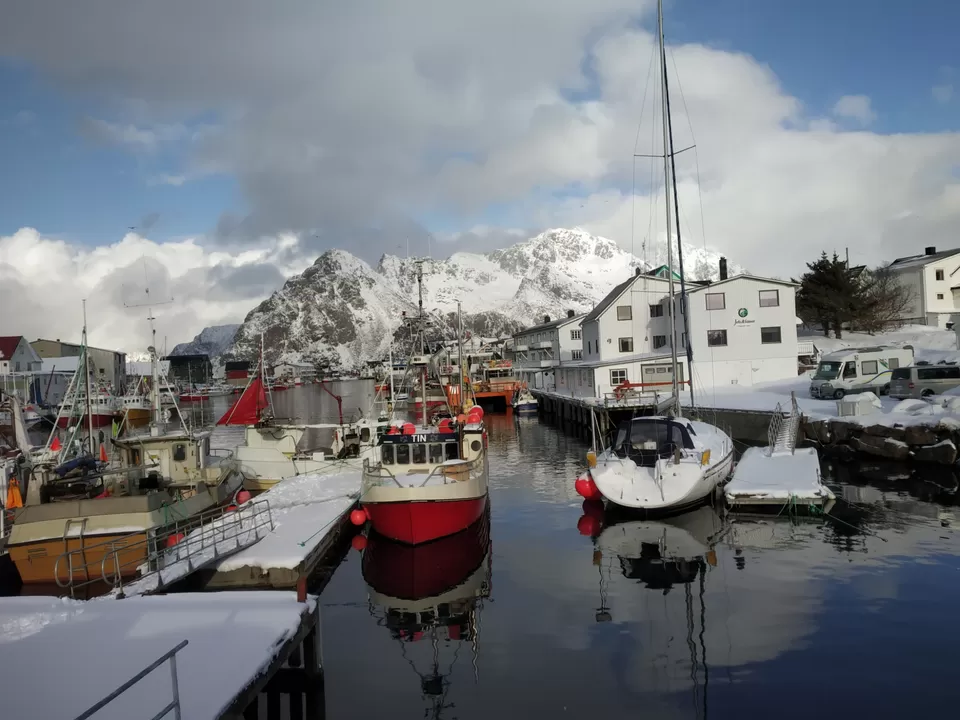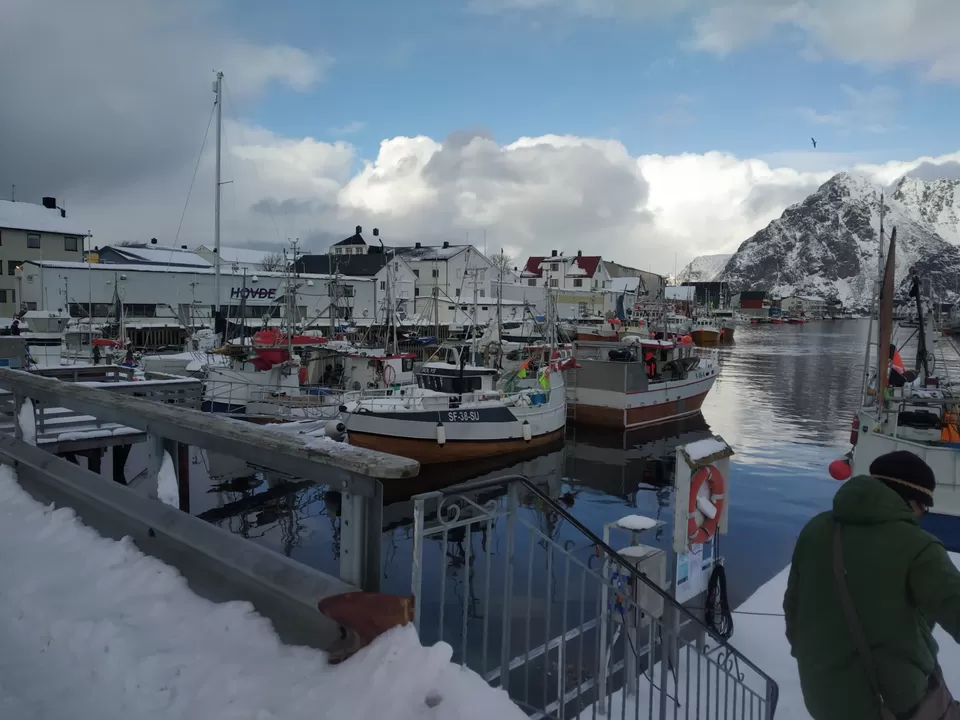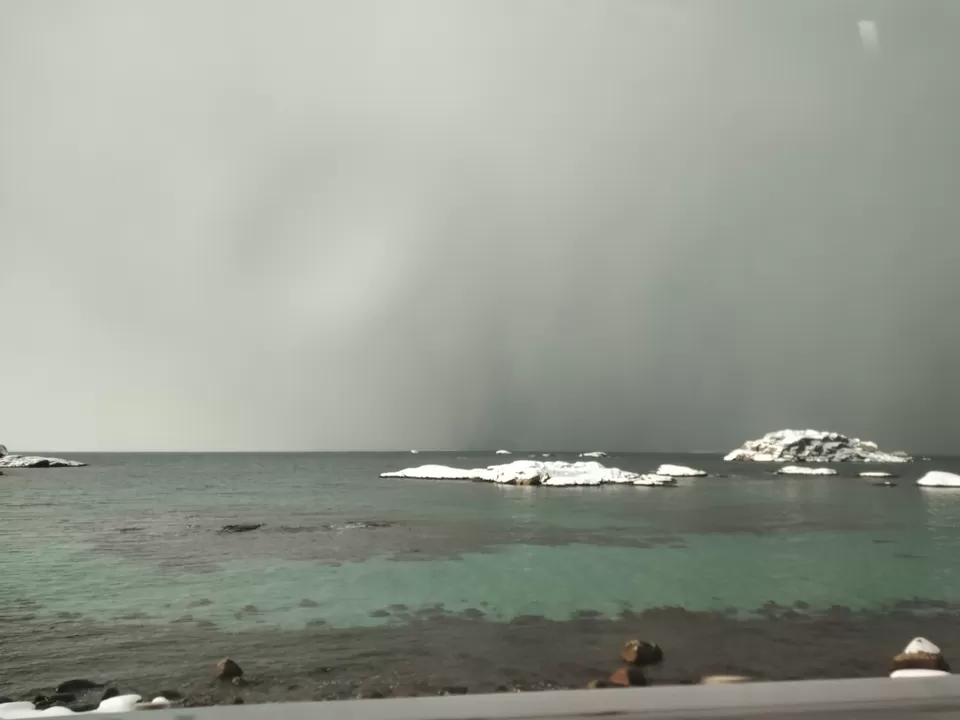 We had the entire day to ourselves!! No activities scheduled, we were two tramps jaywalking the streets of Svolvaer 😜
Still we had some plans for the day. The cathedral was the first thing on the list. Located on top of a small hill, it's visible from nearly everywhere in Svolvaer. We walked up the snow covered road, and got perhaps the most amazing view of the town!! Though the cathedral was closed, we had a lot of fun in the snow.
The issue with taking photos was that we needed to take our gloves off to click the photos and within a minute our hands would have frozen.
Then we asked the locals about places to visit nearby. An American girl living there suggested us to visit the aquarium in the nearby village- Kabelvåg. We took the next bus and reached there. Since we were having international roaming activated, using Google maps was relatively easy and cheap.
That was my biggest mistake of the day. We walked through the gorgeous village of Kabelvåg following Google maps. People were clearing the snow from their pavements and porches. We reached a point where there was supposed to be a road, but all we could see was a heap of snow. We were lost in the middle of a nearly deserted town!! 2mins later Google popped up a warning that said "road conditions may vary in real world due to weather"😤😤😤
I was literally having a panic attack. Svolvaer was only 6kms away, but there was no chance that we could walk back. The next bus was coming in another 2hrs.
So we went into this amazing cabin-kinda restaurant. They made this pizza which was lip smacking 😋 and to add to that the view outside left us awestruck!!
We had half of the pizza, packed the rest, took the next bus, and came back to the hotel for checkout. We were leaving for Tromso by cruise that night. So the hotel allowed us to keep our luggage in the luggage room till then.
In the evening it started getting bitterly cold. We had still not seen any Northern Lights- our main purpose of coming to northern Norway... Something my wife kept taunting me about every now and then.
There was this Ice Bar called Magic Ice Lofoten which we decided to visit. It was completely made of ice and snow. I was having a Jon Snow-kinda feeling while putting on the warm jacket they provide.
The entry fee is 400NOK for 2 which includes a complimentary drink and a warm jacket. I was kinda let down by the ice sculptures inside. It seemed more like a souvenir shop. We spent almost half an hour inside and as we stepped out, there was this feeling in my heart that I'll be leaving this heaven of a place in a couple of hours.
My feet won't walk back to the hotel. All of a sudden I started feeling that I didn't wanna leave Lofoten. I literally felt that I should have allotted 2more days to Lofoten. I was in love with the paradise around me... ❤️
Our driver had arrived by the time we reached the hotel. We were waiting for our Hurtigruten- the MS Richard With to arrive. Once the ship was there, we left for the quayside and by 10 o'clock, we were on the upper deck of our ship!!
Check out my next post for the updates on the following days in Tromso..