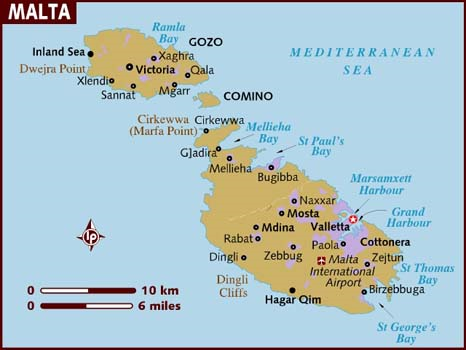 The day before I arrived in Malta I spent a long weekend in Paris where a single beer was 12 euros at any bar near downtown, the locals didn't want to speak to you because you weren't Parisian and tourists over ran every attraction. Going from a packed city in the middle of Europe to small island nation in the Mediterranean Sea in the middle of April was definitely a change of scenery to say the least.
To contrast my previous location I was going to an island that actually had English as a national language, where a burger and a beer on the beach would cost less than ten euros and dressing in a suit would actually get you incredible service restaurant (more on that later).
Yes Malta, the three islands in the Mediterranean that have been occupied by nearly a dozen other nations over the past few centuries. The place made famous by the original Clash of the Titans and the Azure Window. And the place where unfortunately most people can't locate on a map because it's one of the best vacation destination in Europe!
VISA
First let's talk about who can go to Malta. Almost anyone in the world who holds a US passport, who is a citizen of any western European nation or who is a citizen of a country that doesn't have a current travel ban can travel to Malta. Since Malta is a member of the Schengen Agreement travel to and from the island nation is relatively unrestricted so long as you don't plan on staying longer than 90 days. After 90 days though you do need to obtain a visa (assuming you are staying for work or for studies). Besides that you are free to stay as long as you like and take in the warm weather and cheap alcohol!
Why Travel to Malta
Number one why Malta is such a perfect holiday destination is because it is so cheap. Like I said previously a beer in downtown Paris cost about 12 euros no matter where you went. In St. Julian's on the northeast side of the main island of Malta you could get a beer and a burger at an outdoor bar for less than 10 euros. And instead of being surrounded by thousands of people you may be surrounded by a few dozen.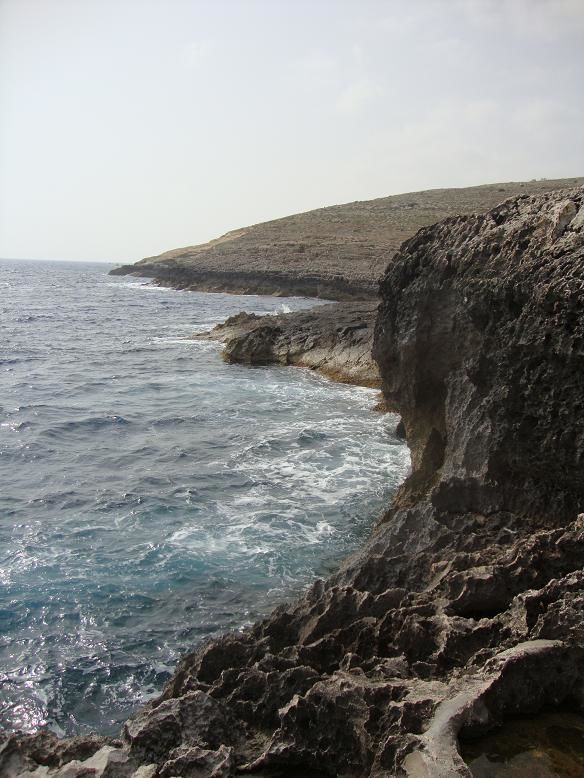 The Triq Santa Rita Steps in St. Julian's (or the staircase as I've referred to it) is a site onto itself for those seeking an energetic day scene or a party for their nightlife. The street is literally a staircase that goes for about 100 meter or so, and each time the stair flatten out for a few meters you have choices for bars, cafes, hookah lounges, bistros and strip clubs on each side of the street. This is where my buddy and I found those 10 euro pictures of vodka and mixer I mentioned earlier. Day or night, if you're in a bar on the staircase you don't like then another choice is literally 30 second away.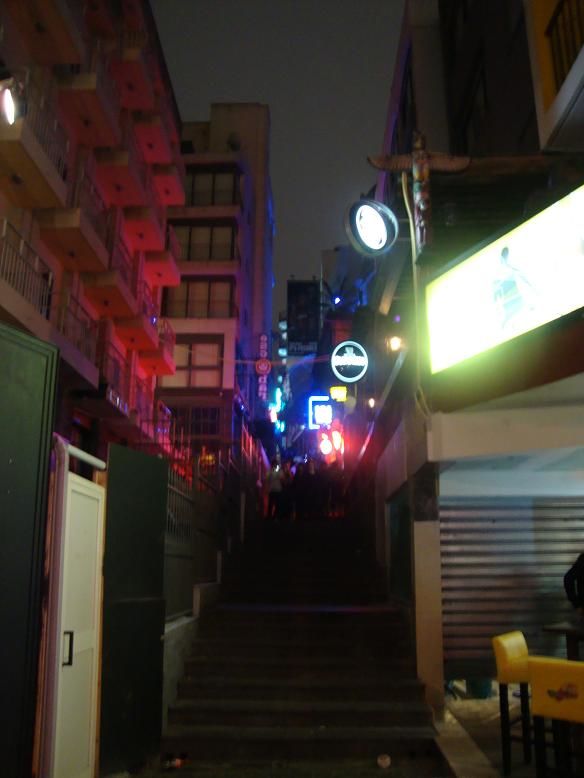 I visited Malta in April and while that was still considered cool the days were plenty warm enough to go swimming and the nights were comfortable for either shorts or a suit.
Besides cheap eats and drinks there are also many legal casinos all over Malta. There are casinos built up on the cliffs ocean sides in former palaces (The Dragonara is pretty swanky) and there are casinos in the bottom levels of high-rise hotels (The Portomaso Casino is definitely worth checking out and has the most reliably running poker game in the area).
And if you need another reason to visit Malta – it's an island nation in the Mediterranean! If for no other reason to escape for a little bit you can book a good hotel on or near the water, do nothing but sip on cold drinks and eat amazing food all day! So grab your flip flops and sunglasses, pack your bag and enjoy a few mojitos this weekend!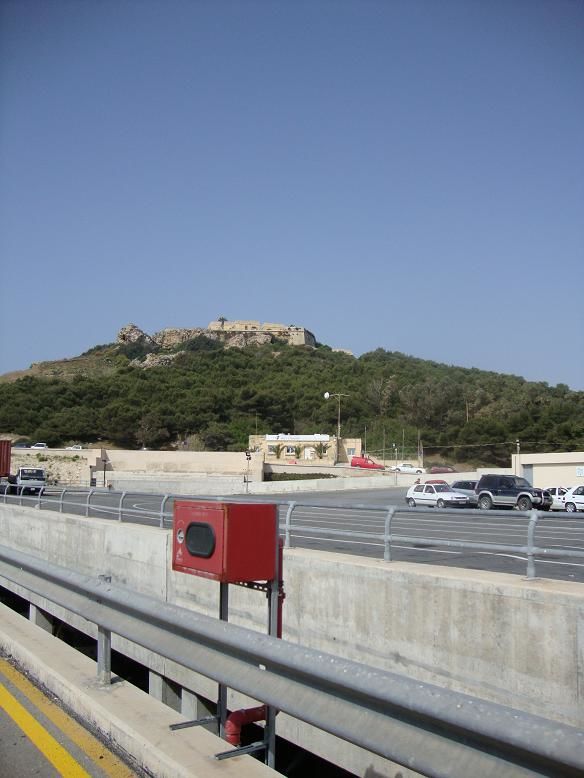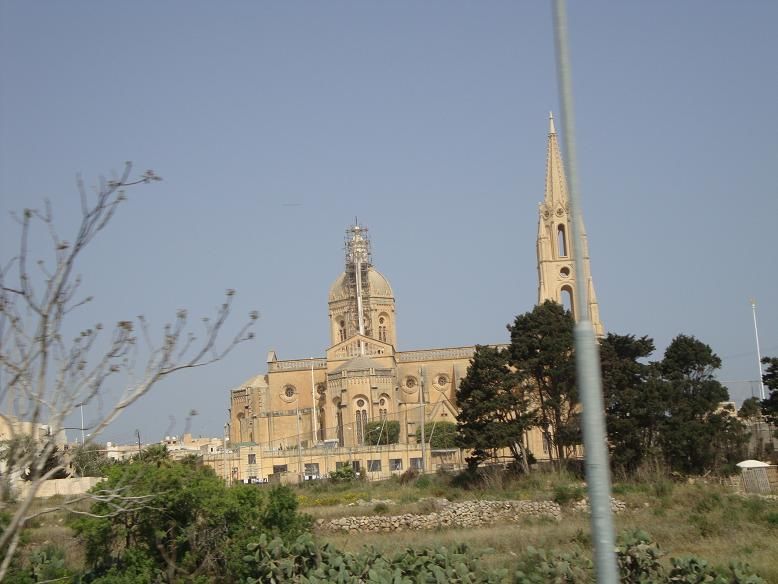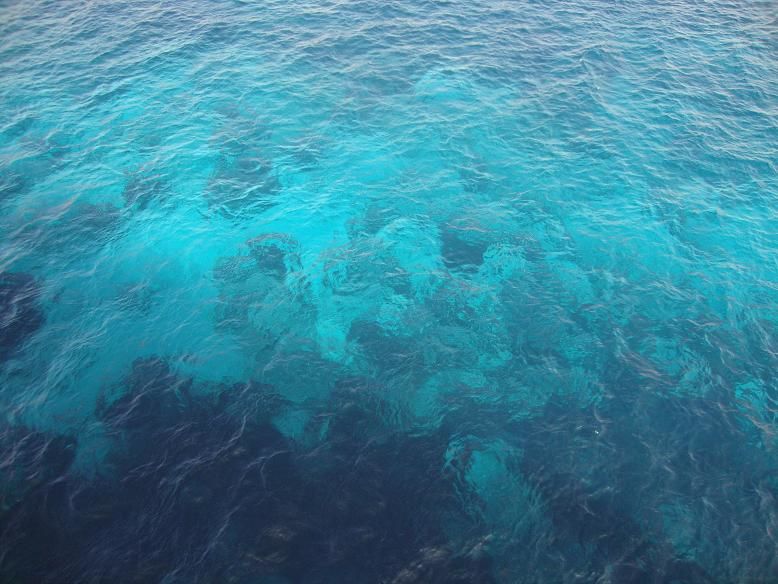 Getting to Malta
Well, it's an island so that limits your travel options. Unless you want to swim for a week off the south end of Italy then you either have to fly or take a boat to get here.
If you want to take a boat the only good options are from Sicily, and depending on which port you depart from will take you anywhere between one and five hours using directferries.com and will cost 65-75 euros for a one-way ticket. While that is an option and ferry rides can kill some needed rest time, you have to be in Sicily in the first place to even use this option.
The best way to get to and from Malta is by air. All national airlines travel to and from there freely, as the capital of Valletta has an international airport like most other western European countries. The airport is also the first and best place to find information on the island about where to go and what activities are available. At the time I lived near Frankfurt and used Frankfurt am Main as my main travel hub. From here a round trip to Malta can be as little as $300 (about 276 euros) through Travelocity.com or any other major travel website.
Costs
Besides the initial cost to get to and from Malta the average prices I experienced while visiting were very reasonable.
After arriving in the capital city of Valletta I was directed to take a marked taxi from the airport to my hotel in St. Julian's. There is a specific area for reputable taxis to wait for new arrivals and cost 20-25 euro to get you to your hotel, depending on which part of the island you're staying. These taxi drivers all speak English and are much more dependable than waiving down your own taxi and gambling on the price.
Taxi fares around the island aren't too bad. One night a friend and I ended up on a mini-adventure with a taxi driver we met outside a bar. We drove around the parts of the island I couldn't point to on a map and ended up spending about 45 euros for the trip. Shorter cab rides are sure to cost about 10 euros is just going out for dinner or drinks, but we were young and stupid.
Lodging options are great in Malta. You can stay in four and five-star hotels for a few hundred dollars a night. You can stay in a hostel for 15 – 30 dollars a night. And with Airbnb.com gaining popularity in recent years you can stay in an apartment near the water for anywhere between 16 and 250 dollars a night. The choices for lodging are so numerous that it's literally up to the travel how much you want to spend and what kind of experience you want to have.
Choices for food are just as plentiful as they are for accommodations. They can range from bagel sandwiches from a small street-side shop to help cure a hangover to lavish Japanese steaks and sushi in a nearby yacht club. By the way, if you want a delicious Japanese meal with immaculate service wear a suit to Zen Japanese Sushi Bar & Teppanyaki sitting on the Portomaso Marina where a lavish meal with a couple bottles of Saki will cost 60-80 euros. In this place suits equal money, even if you don't really have it. Still, tip accordingly.
In recent years the exchange rate of the Euro has dropped considerable compared to the US dollar. At the moment the Euro costs about $1.07 US, down from nearly $1.45 not many years ago. Although getting to Malta still may be about the same price the already reasonably cheap destination has become that much more affordable and enjoyable to outsiders.
Accommodations
Again, the options for accommodations are many. There are four and five-star resorts, there are smaller hotels that are for the economical, there are hostels for the young and social and there are apartments for the type looking for more privacy and seclusion.
Major travel sites like Travelocity or Expedia will have about the same options. You can find the luxurious hotels right along the water, or you can find the more budget-friendly hotels a street or two off the waterfront. I decided to book a room at the Radisson Blu in St. Julian's. Since the spring is still the off-season for the island I got a decent price and was thrilled to wake up each morning (or early afternoon) to the waves gently landing on rocks along the coast. The breakfast buffet that spread traditional western fare was also a nice touch.
Had I been looking at saving a few bucks I would have investigated my hostel options on the island. I've been in plenty of hostels around Europe but this trip was my last holiday around Europe so I decided to spend the extra money on something more comfortable. Still, hostels are a great option for travelers of all types. Hostels.com is my normal go-to when looking at rooms to stay and there are certainly plenty of choices for Malta. The hostels around Malta are a mix of party hostels and multi-bedroom apartments that have been converted into hostels by their owners. I've stayed in both types and each offer their own unique experience.
Since coming onto the scene a few years ago Airbnb.com has done an amazing job opening up vacation destinations to both budget travelers who are looking to rent a single room to families who want to spend a thousand dollars a day renting an entire four-bedroom house. Malta again is the perfect example for both ends of the spectrum where an individual can rent an entire apartment for as little as $16 a night or as much as a few hundred dollars a night. Although I have not tried this out in Malta I think it's definitely something I would try out if I had the chance to visit again.
Where to Eat
Again, the choices for food and drinks are so abundant that whatever you're in the mood for you can most likely find it. There are small breakfast bistros, quick take-out joints, seaside restaurants of all tastes, Indian restaurants, Japanese restaurants, smoothie stands, bars with upscale plates and small markets to take fresh fruit back to your hotel room. Emperor of India Restaurant was the first time I ever tried Indian food and is probably the reason I love it so much now. The chicken tikka masala and naan bread was so incredibly delicious that we went back a second night for dinner again.
Since this destination is on an island with an very lively atmosphere you can expect to find a fair amount of alcohol. And I can't say this often enough – drinks are cheap on Malta! As a drink special one bar advertised pitchers (yes, PITCHERS!) of vodka and mixer for 10 euros! About halfway through my pitcher I went back to the bartender and asked how many shots was in it the oversized screwdriver on my hand (vodka and orange juice). She said "seven or eight. Why, is it not strong enough?" I said no that was plenty, and thought about ordering a second before heading out to another bar.
Go Scuba Diving Off the Coasts and through the Caves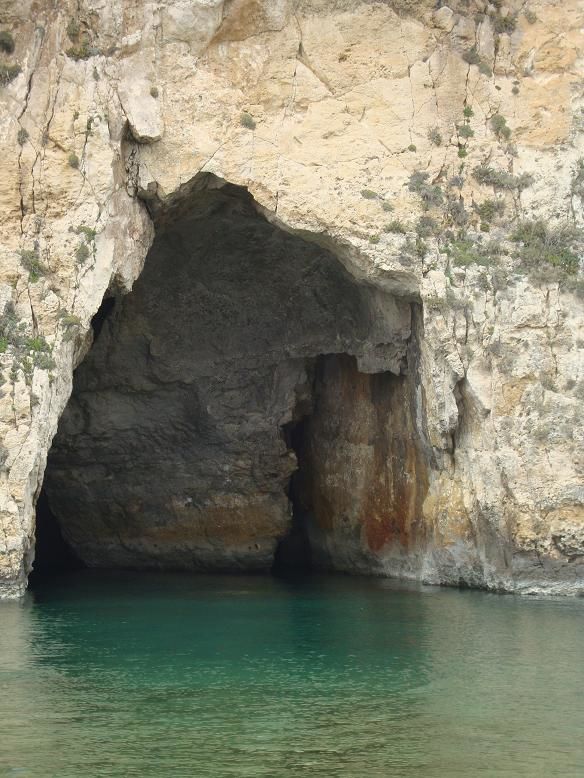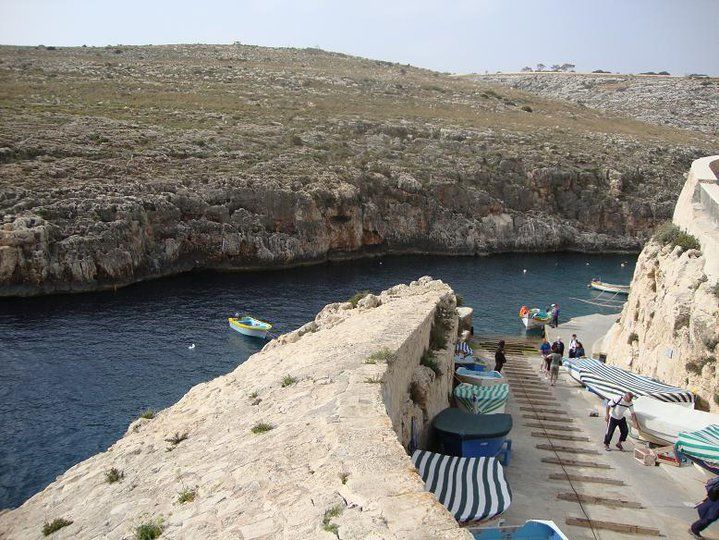 The biggest reason I wanted to visit Malta was because of the scuba diving I had heard about. The geology of the island makes for some beautiful diving opportunities. Besides the stunning vegetation that grows on the rock walls all along the coast there are numerous caves and shipwrecks to explore. I contacted Cresta Dive Center in St. Julian's before arriving to the island to make sure we would make the most of the trip, and it was worth every penny.
Our first day of diving was spent on the main island of Malta where we explored caves, hidden lagoons and the underwater rock walls surrounding the island. The waters around Malta are also extremely clear too so the visibility was amazing. We even got to explore an oil tanker that had been purposely sunk off the coast to begin growing a new reef.
Our second day of diving was spent on the northern island of Gozo where we were able to see the famous Azure Window, before it collapsed earlier this year. With even more clear views, underwater caves and caverns and enough wildlife to make a few good stories (I got to wrestle with an octopus) scuba diving in Malta is something I would do again in a heartbeat.
The highlight for day three of scuba diving was exploring an old shipwreck from World War II in one of the bays surrounding Valletta. If we had been on the island longer I would have definitely booked more dives around the islands.
Spend a night (or three) on the staircase in St. Julian's
Spend a day walking the island perimeter
Malta's perimeter is a continuous paved road of hotels, shops and cafes along the rocky coast. It's not likely you will be able to walk the entire 136 kilometer coastline, but taking an afternoon walking along the rocks and waves to see what you can see is definitely a way to help cure a hangover, or will possibly help induce another depending on how many stops you make.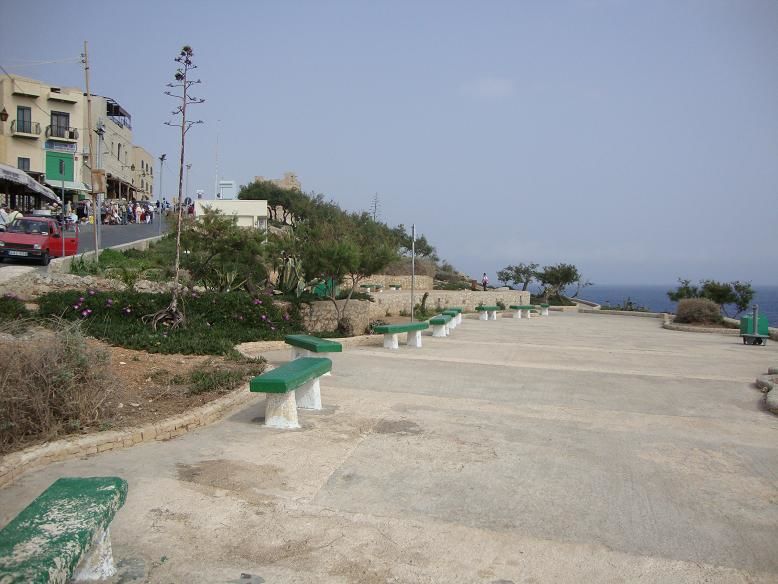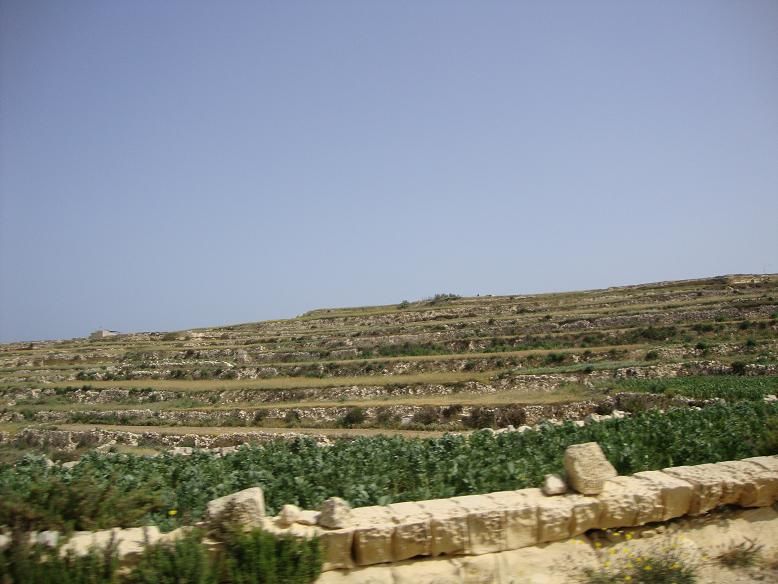 Visit the 100-ton cannon
The 100-ton gun in Fort Rinella is definitely something to see. Visiting a single gun that towers over you is certainly impressive. The story behind the gun and its emplacement is really impressive too. Just imagine a hundred British soldiers back in the day having to get this thing off a ship and across the island. I think the term "man-handled" doesn't do the feet justice.
Spend some time on the beach and just take it in
One specific thing to note is there are surprisingly few beaches on Malta for being an island. That's because of the island's geologic makeup – lots of rock. Since the islands are composed entirely of sedimentary rock the coastlines are not ideal for taking a stroll through the sand (because there isn't much). This is also why the island was very strategic in World War II because it was difficult to land any boats for any kind in incursion.
Still, there are beaches along the coast, you just have to find them. In St. Julian's the beach was about half a kilometer from my hotel and was almost empty since it was still springtime. So laying out on the beach undisturbed was definitely an option I took advantage of.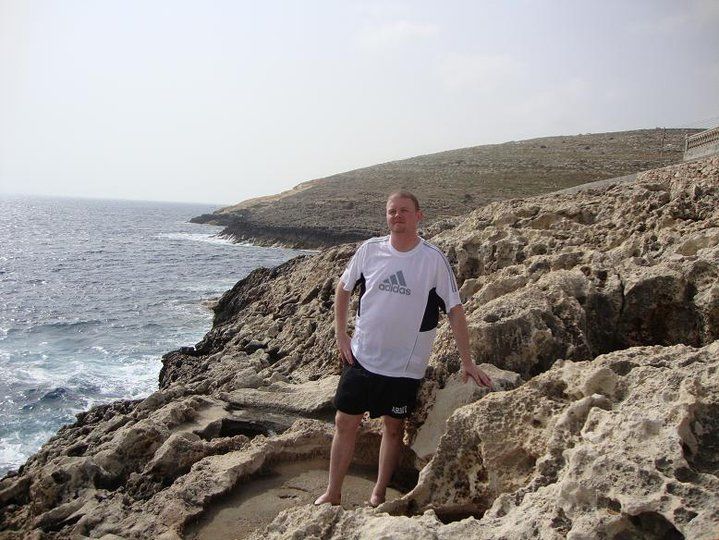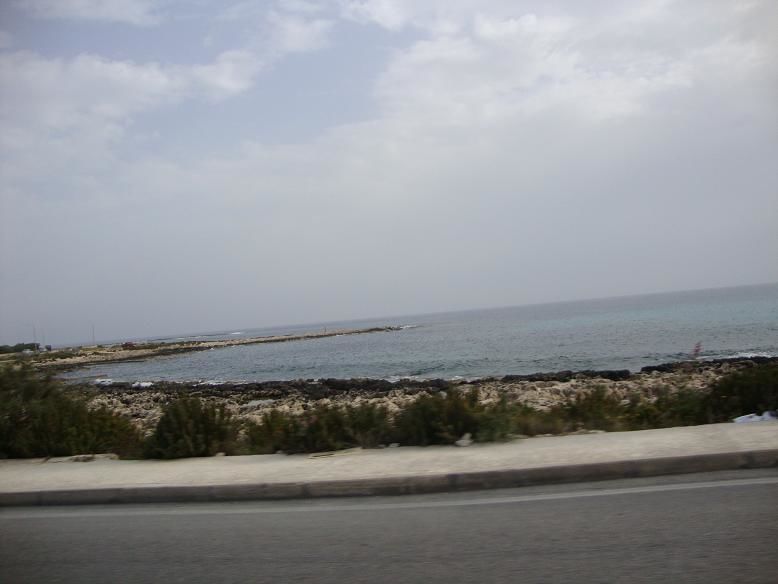 Another stop that quickly became a favorite was Andrew's Bar and Restaurant right across the street from the beach in St. Julian's. This place where I keep repeating how good of a deal a burger and beer was for less than 10 euros became a daily stop, sometimes just to sit with my buddy for a beer or two and decide what we were going to do with the day.
Things to Know
Malta counts on tourists to sustain its economy like countless other destinations in Europe. If you intend on going out to meet others just remember that your chances of scoring with the locals are quite slim. They are used to seeing hundreds of new faces every day and as charming as you may be you're nothing special that they will be interested in, although they won't be as off-putting as a local Parisian would be (for example). Instead remember to tip your bartender well, be polite and mingle with the crowds of other tourists within earshot of whichever bar you're sitting at. And odds are if you tip well your bartender will probably help hook you up ;)
The perimeter of the main island is where most of the tourist activities take place. The coastlines have been built-up for this reason and are maintained very well. If you travel toward the interior of the main island you start seeing a poorer economy where the locals live. This is their area and tourists aren't advised to explore inward. Don't worry though, Malta is a very safe place for travelers, you just have to keep in mind which direction to avoid.
Frequent searches leading to this page:-
Europe honeymoon tour packages, Europe honeymoon tour packages from Delhi, Europe honeymoon tour packages from Mumbai, Europe honeymoon tour packages from India, top things to do in Europe in winter, best things to do in Europe in winter