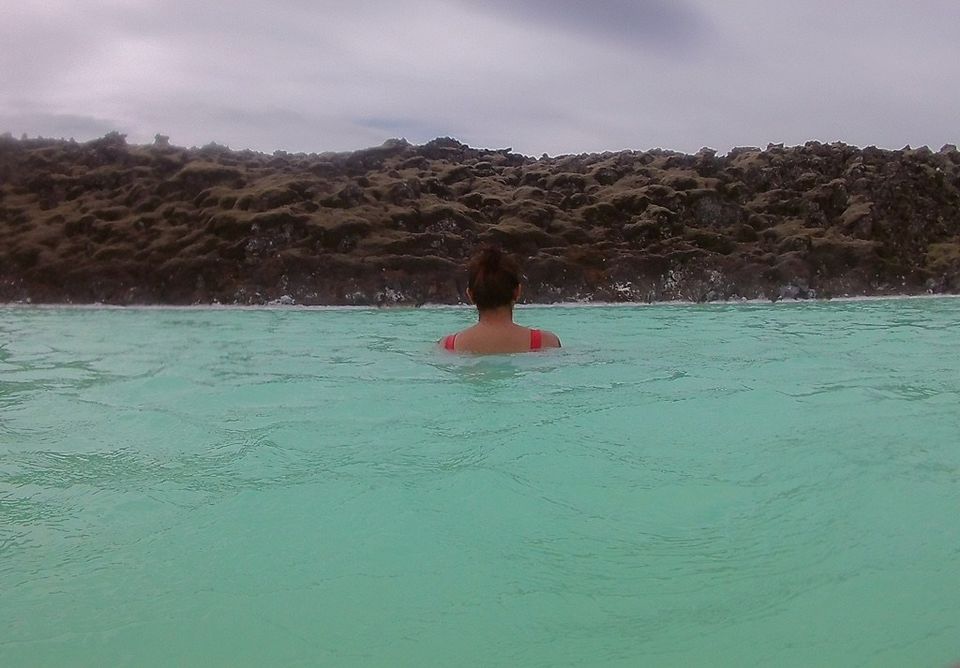 The Blue Lagoon is on everyone's bucket list for Iceland. It's like going to Paris and not visiting the Eiffel Tower. So I won't try and convince you otherwise, because you're going to visit the Blue Lagoon nonetheless, aren't you J Instead, here's everything you need to know before visiting the Blue Lagoon in Iceland. While I was doing my research, I found the information online to be disaggregated across too many sources, so I hope this little guide comes in handy for you!
What is the Blue Lagoon? Why should I visit the Blue Lagoon?
The Blue Lagoon in Iceland is a geothermal spa considered to have curative properties due its silica, algae and mineral content. It's great for those with skin conditions, especially psoriasis. But don't worry - the water is self-cleansing and renews itself every 40 hours. Contrary to popular belief, it's actually a manmade lagoon that was created in 1976 from the runoff of a nearby power plant. This doesn't make it toxic at all (quite the contrary), but it does mean it isn't naturally occurring like a lot of Iceland's other hot springs. Irrespective of the time of the year, the water stays between 37 and 40 degrees C. This is due to the high geothermal activity underground!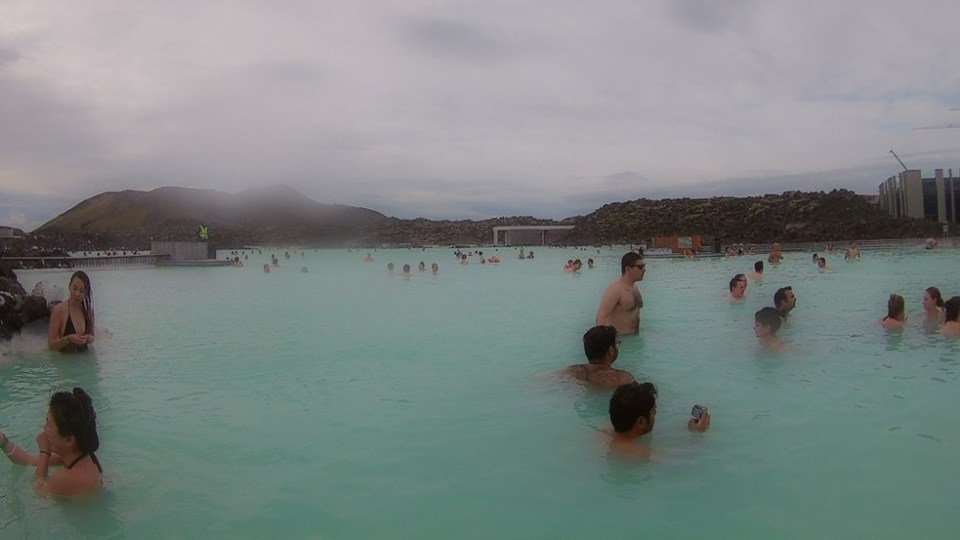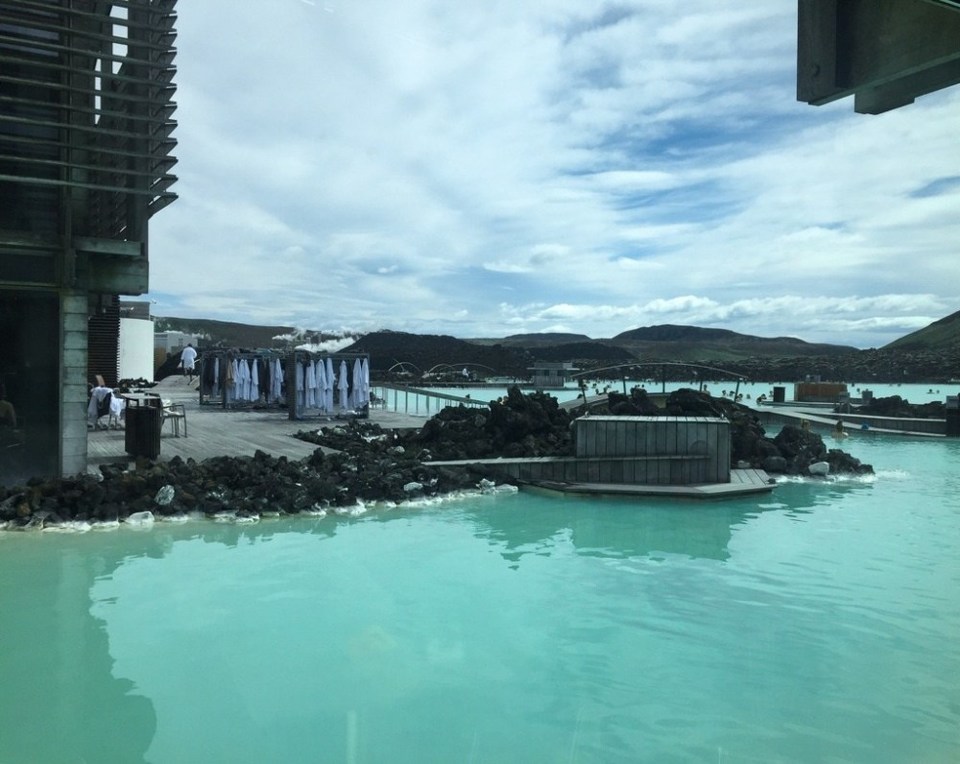 How do you get to the Blue Lagoon?
- The Blue Lagoon is conveniently located 20 minutes from the Keflavik International Airport, and 45 minutes from Reykjavik.
- Your best bet is to rent a car, but in case you aren't up for that, there are several shuttles that operate between the airport and the Lagoon, as well as between Reykjavik and the Lagoon. Make sure to book your transport in advance. Note that most shuttles do not include entry into the Lagoon; that must be booked separately. Alternatively, you can use private taxis from the airport or your accommodation in Reykjavik, although that would work out to be the most expensive option.
- Due to its proximity to the airport, you'll make the best use of your time by visiting the Blue Lagoon right after you land or before you fly out. If you decide to do that, you can store your luggage in the luggage storage facility at the Service Center (incase you don't have a car).
https://goo.gl/maps/2q5HvnR8r3CPFc6N9
What can I do when visiting the Blue Lagoon?
- Soak in the hot waters, and just relax!
- There's bucket loads of free silica masks that you can lather on your face. You can also purchase drinks at the Lagoon Bar, and get a massage in the water.
- For meals, there's also a cafeteria on site, as well as a fancier Lava Restaurant. The restaurant is extremely overpriced and has limited vegetarian options, so I wouldn't recommend it.How much does it cost? How can I save money when visiting the Blue Lagoon?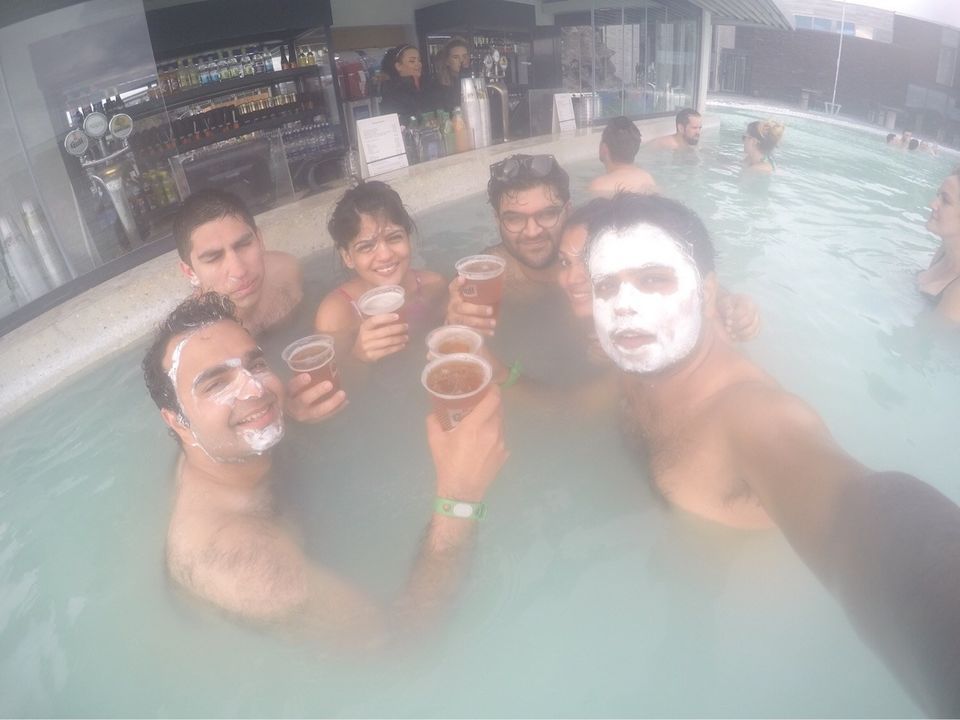 How much does it cost? How can I save money when visiting the Blue Lagoon?
- You absolutely must pre-book your ticket, especially in the summer months. There are four different packages with varying prices based on the services offered. Within each package, the price varies by time of year and time of day. For example: summer is more expensive than winter, and early mornings and late nights are cheaper than afternoons.
- Currently, there are 4 types of tickets. Note that from 1 March 2018, the Blue Lagoon is moving from 4 types of tickets to 3.
1)Standard (from USD 57)
2)Comfort (from USD 75)
3)Premium (from USD 95)
4)Luxury (from USD 500 for 2 people with accommodation)
- I would recommend getting the Standard to save some money when visiting the Blue Lagoon. The Comfort includes a free drink, algae mask and a towel, but it definitely isn't worth 20 extra dollars! You can bring your own towel or rent one, and you can buy a drink at the bar (~USD 8). Everyone gets free silica masks anyway, so I'm not sure you want to pay extra to get an additional algae mask (what's the difference anyway?!)
- Try to go early in the morning or later at night, when the crowds are less and prices are lower.
- Don't bother eating at the Blue Lagoon; even the cafeteria is seriously overpriced, and you'll do yourself (and your wallet) a favor if you grab a meal on the road instead.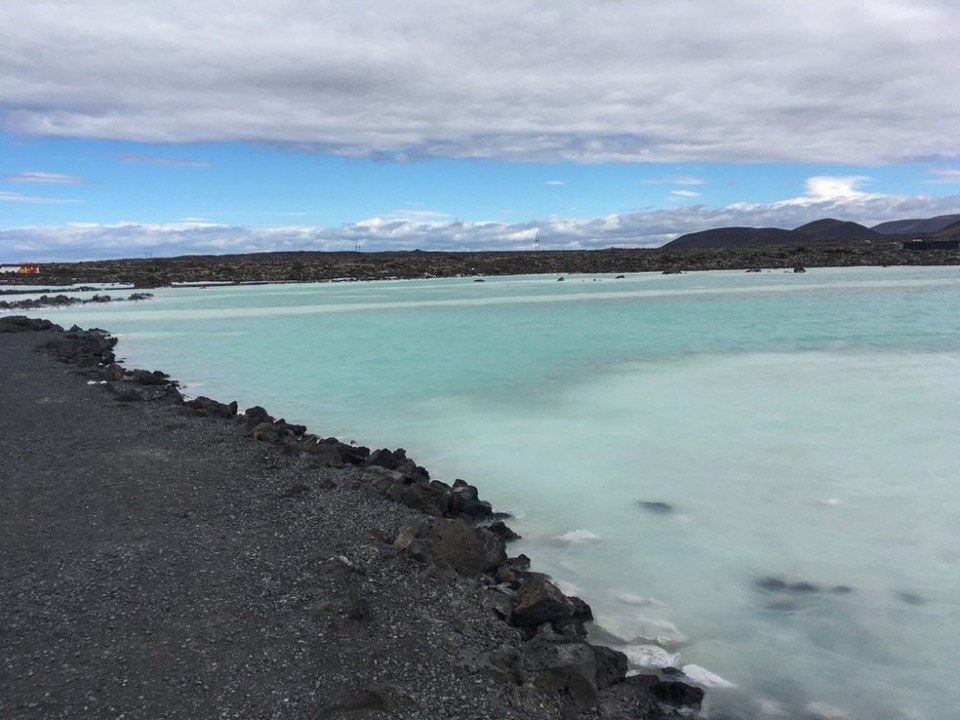 What can I expect when visiting the Blue Lagoon?-
- Charging drinks and locker access: You'll be given a waterproof wristband when you enter. Don't lose this! You'll access your locker with this, and charge any drinks or services on this. You can pack your wallet away without worry.
- Locker rooms and shower: The locker rooms and shower areas are really quite mediocre given how much money you are spending. I was disappointed! Be warned that there are only a few closed shower areas; most of them are open (awwwwkward). Even the shower stalls that are closed don't have locks. How weird?!
- Hair care: I read tons of articles about how badly the lagoon damages your hair. I was freaked out. Rest assured - it really isn't like that. As long as you apply the conditioner they have in the locker rooms before you go into the lagoon, and tie your hair up in a bun, you'll be fine. Just don't wet your hair completely.
- Shampoo and conditioner: They have plenty of free shampoo and conditioner in the locker rooms, so don't worry if you forget yours.
- Photographs: Carry a waterproof case for your camera or phone if you want to take photos.
- Time spend: I spent about 4-5 hours there, which is more than enough.
- Storing luggage: You can store luggage at the Service Center next to the main parking area.
- No contact lenses or jewelry: Don't wear contact lenses or jewelry in the Blue Lagoon, as they can be damaged by the water.
What should I pack when visiting the Blue Lagoon?
- Swimsuit
- Shampoo/conditioner (although they have plenty in the locker rooms)
- Sunglasses - the glare from the sun is severe!
- Camera and waterproof case
- Slippers
- Towel (if you don't want to get one from the spa)
Visiting the Blue Lagoon is on everyone's Iceland bucket list. While I personally wasn't the biggest fan, I can imagine feeling intense FOMO if I hadn't visited. It might also be because I can't sit still on vacations, and the idea of whiling away precious holiday time in a pool just didn't do it for me. Nonetheless, it's a cool experience!