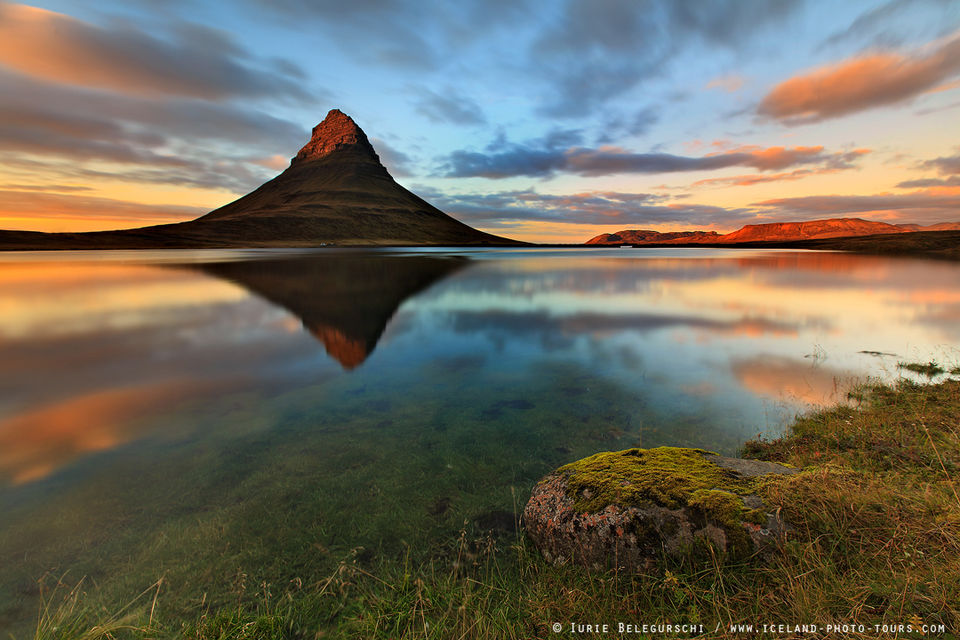 It's not often that you'll see the words 'Iceland' and 'budget' together in the same sentence.
Even so, more and more travelers are ticking off Iceland from their wish lists each year, and they're managing to do it without having to sell a kidney on the black market to fund it.
Scandinavian countries are notorious for being expensive places to travel. This is too bad because they happen to offer some of the most breathtaking and dramatic scenery on Earth and this is especially true for Iceland.
Iceland is Mother Nature's gift to earth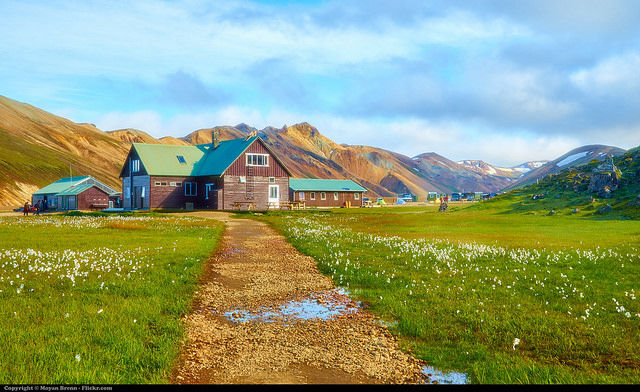 You don't even have to travel far out of Iceland's capital Reykjavik to see it's spectacular landscape. On the drive from Keflavik Airport to Reykjavik city centre alone you'll see Mount Keilir, a small volcano (which you can actually climb if you want) and the world famous Blue Lagoon. And these are just the tip of the Iceberg.
Keeping Your Budget Under $ 50 A Day
With increasingly competitive airfares from many European destinations it might be time to scratch Iceland off that 'things to do if I won the lottery' list and plan a visit.
Off-Season Savings
Most people want to go to Iceland to see the Northern Lights, and let's be honest, who would want to miss out on those? The Northern Lights however are notoriously difficult to spot as they only make an appearance during the months with full darkness and even then there is no guarantee that you'll catch a glimpse.
So unless that's the ONLY reason you want to visit Iceland, visiting in the spring or early summer can not only be cheaper, but offers some other great benefits.
24 hour daylight anyone?
Icelanders enjoy long summer days. I went in June and didn't see 1 minute of darkness. Yep, not one minute. It stayed light ALL. NIGHT. LONG. For me that experience in itself was mind-blowing.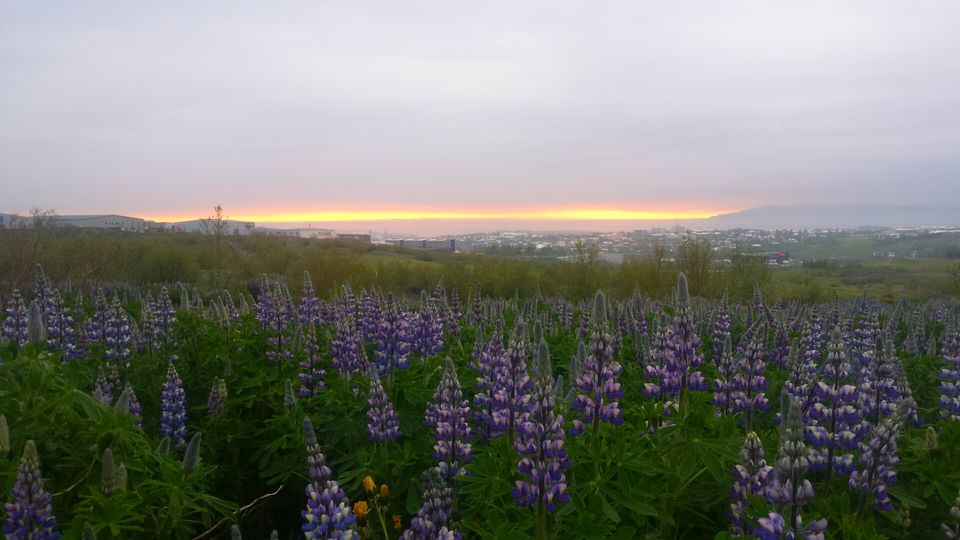 Another major benefit of visiting in the summer is that it's much easier to hire a car and head off on a road-trip to see wild and barely touched parts of Iceland (in winter many parts of Iceland's ring road are off limits or dangerous to drive on) so take advantage of the long days and get out and explore.
Did someone say road trip?
If your plan is to get out of Reykjavik and explore the wonders that Iceland has to offer then you really do need to rent a car and drive yourself. Iceland doesn't have a public railway system and whilst it's possible to travel around by bus (only in the summer) it's very costly and not very practical.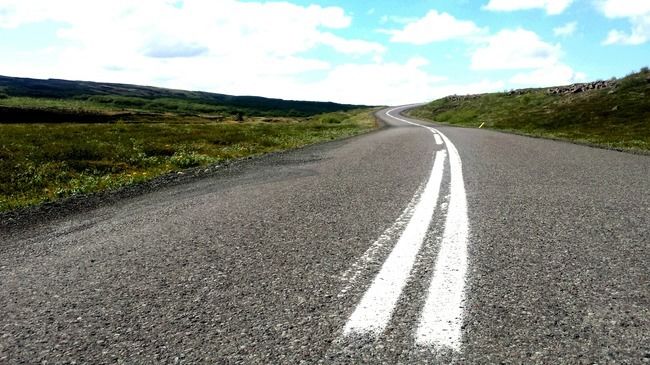 Route 1 or the Ring Road is a road that runs around the parameters of Iceland allowing you the freedom to pick and choose where you want to stop along the way. The typical time it takes to complete the full circle is between 7-10 days and prices start from 48,000 rupees to rent a 4-seater car with Cars Iceland for 8 days.
If you're riding solo, recruit a travel buddy and share the costs
If you are travelling in a group then this is ideal as you can spread the costs of rental, petrol etc. If you're by yourself however try to find another solo traveler or two who you can do it with. If you're staying at a hostel write a note to recruit a travel buddy and ask the Reception if you can stick it up on their notice board. I saw this happening a lot in Iceland and you'll almost always get a response.
You can still 'see Iceland' if a road-trip isn't an option for your budget
If a road-trip is off limits but you still want to 'see Iceland' then The Golden Circle Tour is a great option. I booked the 'Your Golden Circle' day tour with Your Day Tours and managed to see Gullfoss a huge waterfall, Geysir a geothermal area with lots of active geysers and Þingvellir a National Park where you can see the American and European plates pulling apart all in one day.
Your day tours is run by 3 Icelandic brothers who really love what they do and pull out all the stops with homemade tasters of local foods, fun facts, local music and they'll pick you up and drop you off at your hostel. All for around 5500 rupees.
Getting In
Assuming you'll be flying into Keflavík International Airport for Reykjavik, avoid jumping in a taxi and pick the Flybus, Iceland's airport transfer service. A single journey costs around Rs 1,250. For an extra Rs 350, it'll drop you off at your hotel.
Getting Around
Reykjavik is small so you can save yourself some money by walking everywhere in the city centre. You can join a free walking tour every day at 12pm and 2pm.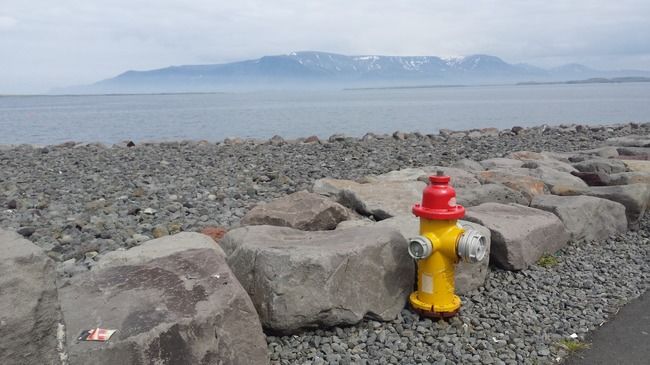 Things to see and do in and around Reykjavik
Reykjavik is pretty small and most of the places of interest are within walking distance of each other. Hallgrimskirkja is a cathedral, but not like one you've ever seen before. Even if architecture is not your thing, you'll be impressed and entrance is free.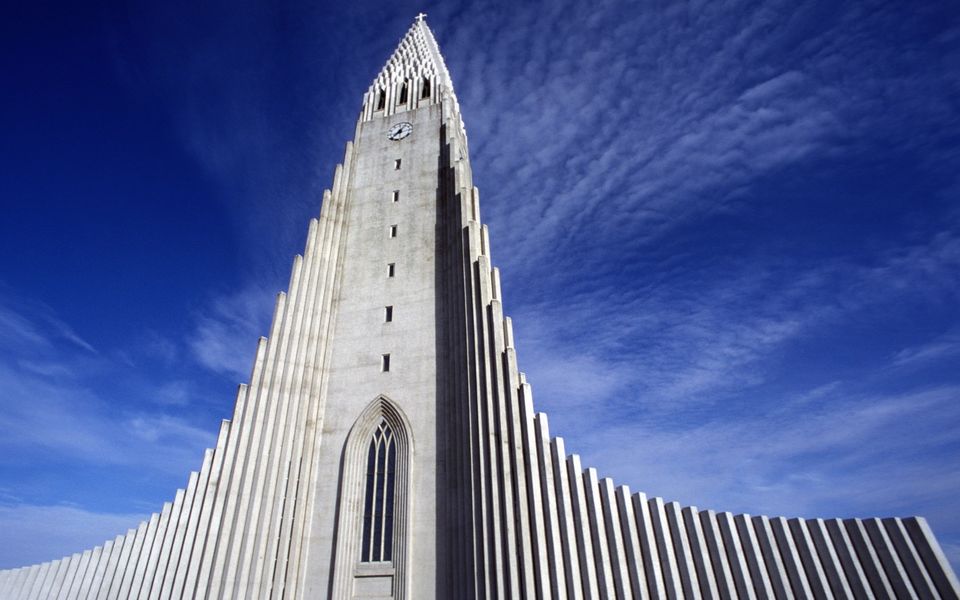 Most visitors to Iceland want to experience the Blue Lagoon, Iceland's famous natural geothermal hot pool and spa. Yes it's beautiful but it's also damn expensive (around Rs 3,700 for just a basic entrance pass). A cheaper alternative that I would recommend is Laugardalslaug swimming pool located in the city centre. It has both indoor and outdoor geothermal pools, all naturally heated by the Earth. Ok it's not a spa, but it does allow you to experience relaxation in a natural hot tub for a fraction of the price (around Rs 270).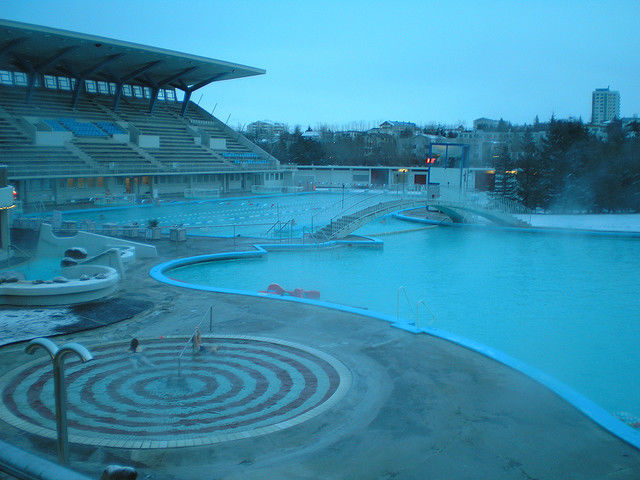 Icelanic houses are cute and colorful and my favorite thing to do in Reykjavik was to get lost down the small streets and take photos. The streets surrounding Hallgrimskirkja were particularly interesting.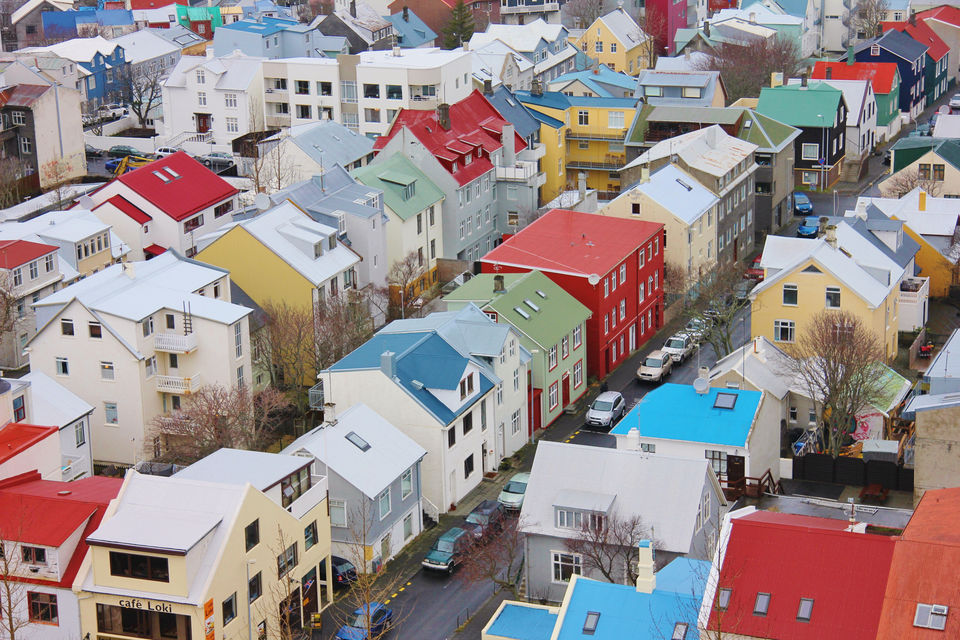 There are plenty of options to hike in Iceland. Skaftafell, a National Park located in the South East of Iceland is a great option with its scenic landscape and selection of hiking trails. If you're driving yourself then park up and take one of the short and easy trails leading to waterfall Svartifoss and glacier Skaftafellsjökull. If that leaves you thirsty for more then you have the option of heading out further to Morsárdalur valley and Kristínartindar mountain peaks.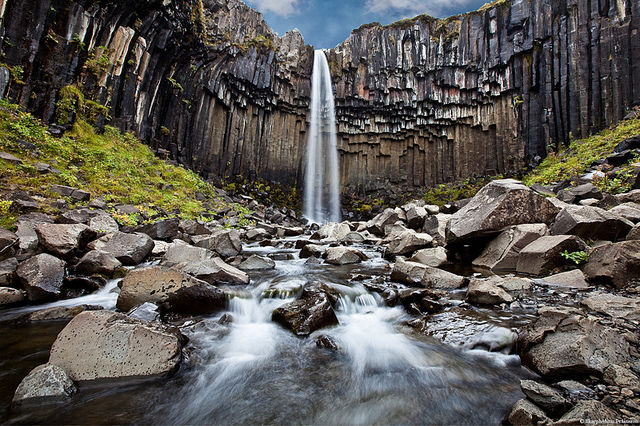 Iceland has some beautiful beaches too
If you do find yourself in the South of Iceland then make sure you visit the black beaches of Vik with it's long stretch of black sand and dramatic rock formations. You won't need your sun-lotion and beach towel for this beach.
Where to eat
Eating in Iceland is not cheap. Because it's quite an isolated country with a harsh climate, food production in Iceland is limited and most food is imported.
You might have to scrap the healthy eating for a few days
Your best option for eating on a budget is to visit a local supermarket and stock up on some supplies (although this is not the healthiest option as fresh fruit and veg is imported and expensive). Bonus is probably the best known budget store and there's one in Reykjavik city centre.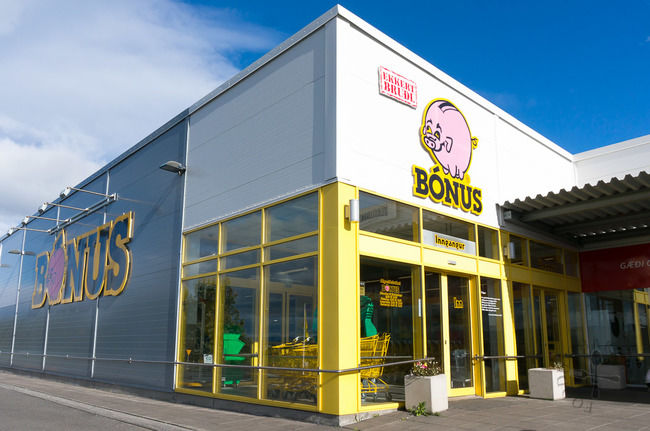 If you're not too bothered about eating the local cuisine then Noodle Station in Reykjavik is not only pretty cheap but it's delicious also. You can pick up a big bowl of either a chicken, beef or veg Thai noodle soup for around 600 rupees.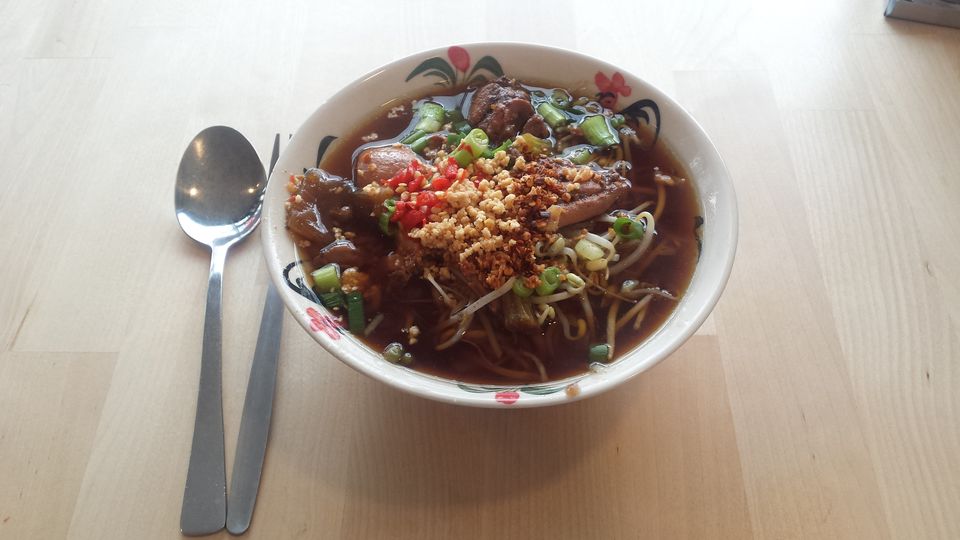 Hostelling International (HI) Iceland is a network of 35 youth hostels dotted all around Iceland and mostly along Route 1. I stayed at Reykjavik City Hostel and found it to be a good base for exploring the city. Book a bed in a shared dorm to get the cheapest rates.
Couchsurfing is also an option in Iceland and a great chance to stay with a local for either little or no cost. The downside to this though with around 60% of Iceland's population living in Reykjavik, there aren't many options to do this around the rest of Iceland.