Well, one of my favorite vacations till date. Drive through the surreally beautiful Amalfi coast, have the best dinner of your lifetime replete with radish ice cream at a three michelin star restaurant, listen to musicians playing on cobbled streets of Florence while the sun comes down at Ponte vecchio, hire a private boat to take you to the middle of the Mediterranean and jump, soak up the tuscan sun while sipping some of the best wine, watch Romeo and Juliet in their hometown, get mesmerized by David and more. Well, Me and lazy (the husband) did all except for jump in the med. Both of us are non or almost non-swimmers. Here is how we did so:
Day 01: Took a lufthansa flight from delhi to naples airport via munich. okayish flight, return from venice via qatar was way better.
Day 02: Cab from Naples Airport to Sant' Agata Sui Due Golfi, Check in Don Alfonso. A small boutique hotel and the vivacious owner ensures you are comfortable.
Day 03: Stay in Hotel Don Alfonso - evening dinner at their 3 michelin star restaurant. One of the specials was radish ice cream while my husband had eel ice cream. Short by EUR250 by the end of night. But worth it!
Take a tour of their kitchen. Do their organic farm tour etc if you get time.
We loved our time at Don Alfonso, ate the best pizza at Ristorante Lo Stuzzichino, sant'agata dei due golfi. Went to explore Amalfi, Positano and Ravello by cab, much more convenient than hitchhiking or exchanging multiple buses, though expensive.
Buy ceramic from amalfi, we bought a lovely clock that hangs in our room. Try the gelato and limoncello at amalfi. Go to Villa rufolo at ravello, see if you can see a concert there. Hit the beach at positano.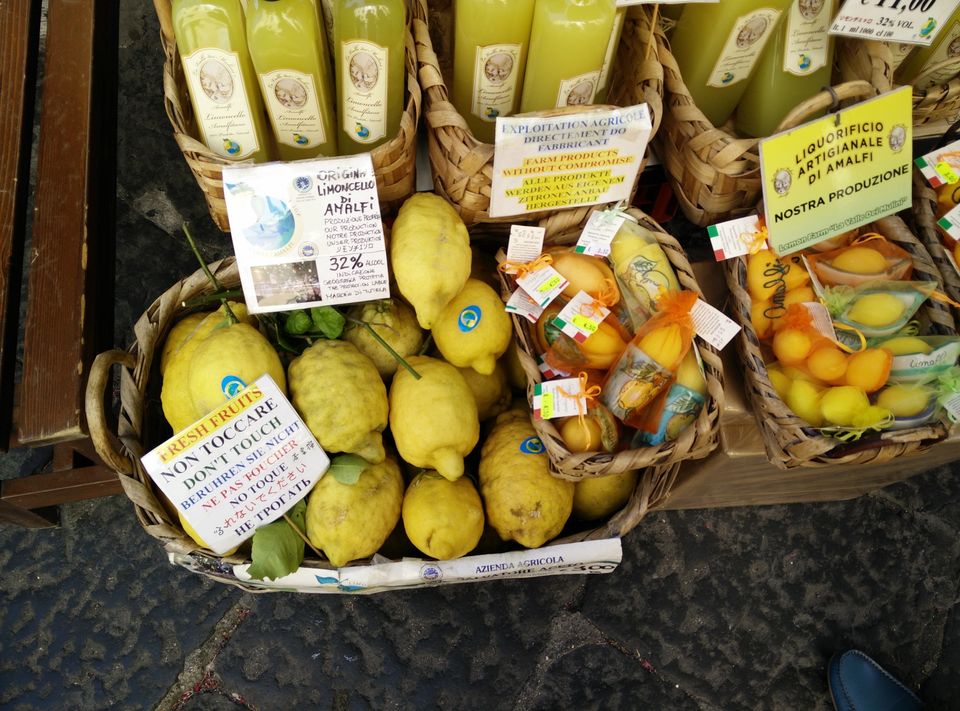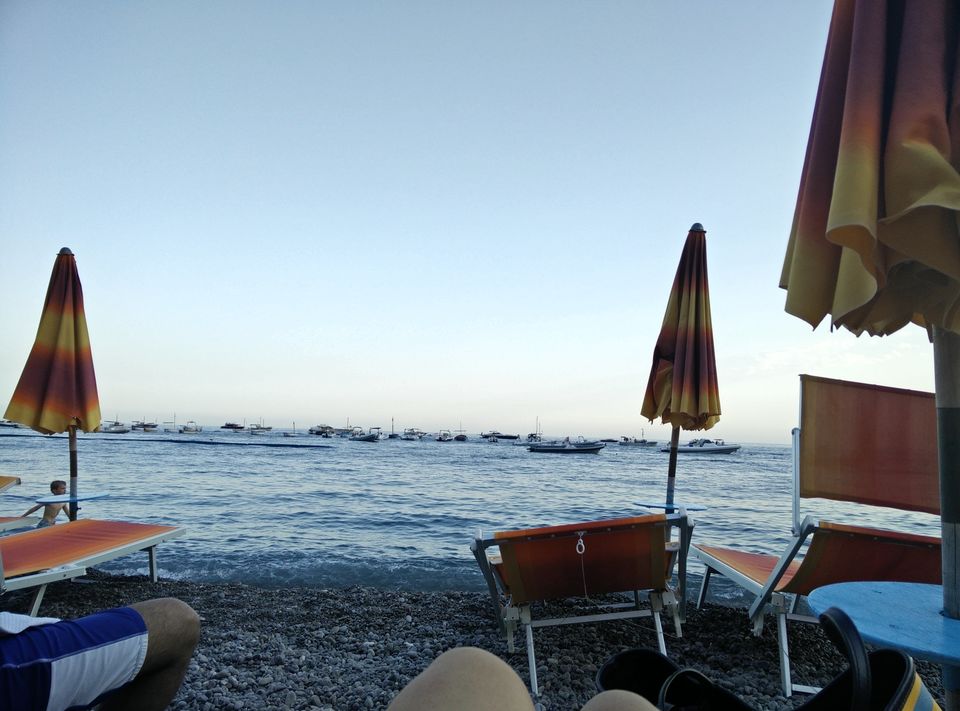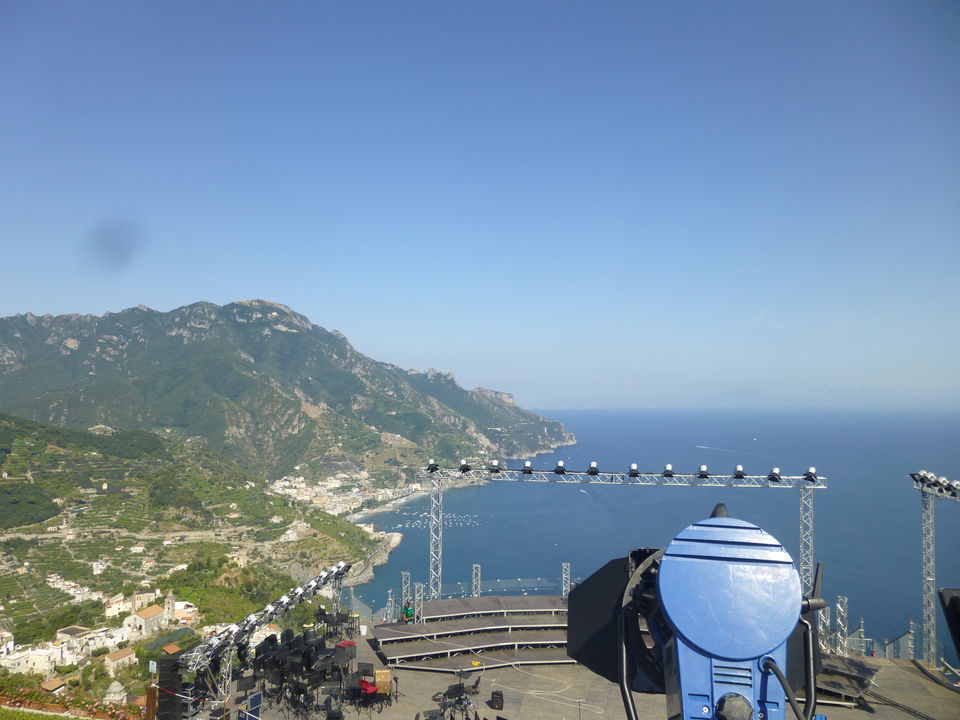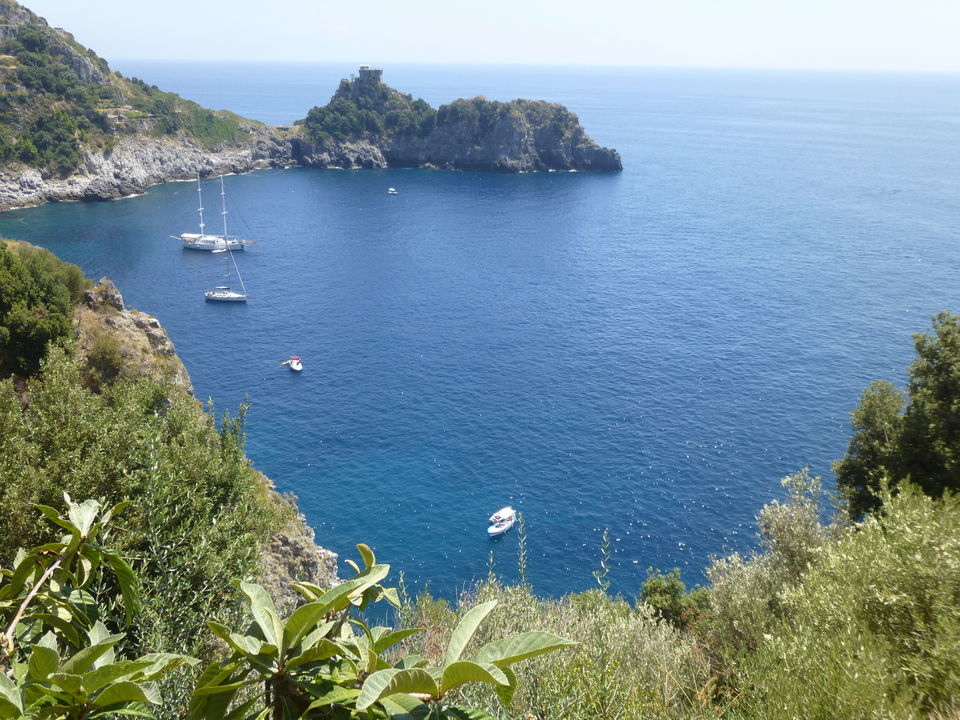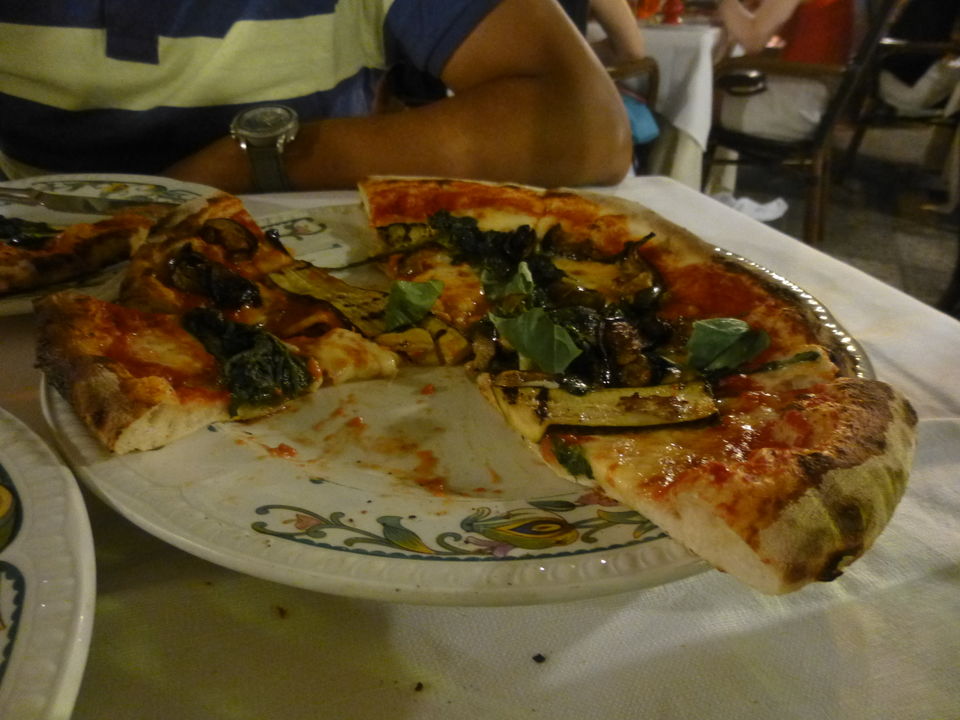 Day 04: Check out of Don Alfonso, Take Cab/Ferry from Don Alfonso to Capri, The tickets can be bought at the port on the spot. Check in Hotel Relais Maresca, walking distance to Capri port. Seemed like miles as we had too much baggage. Tip - Keep the luggage minimal or else spend on cabs, starting fare @EUR 50. Good, decent hotel.
Sightseeing at Capri, Do private boat tour at Capri; group tours are ok, but hiring a private boat is just something. Just me and Lazy, the sky and the sea and our captain who was simply too cute.
See the blue grotto in Capri. you will be mesmerized by the colors the water takes. The cave entrance is so small that everyone has to pile on top of each other in the boat to enter. The boatmen inside the grotto will also rush you through the whole experience, but it is ok. The spectacle inside is so beautiful and magical, it will take your breath away.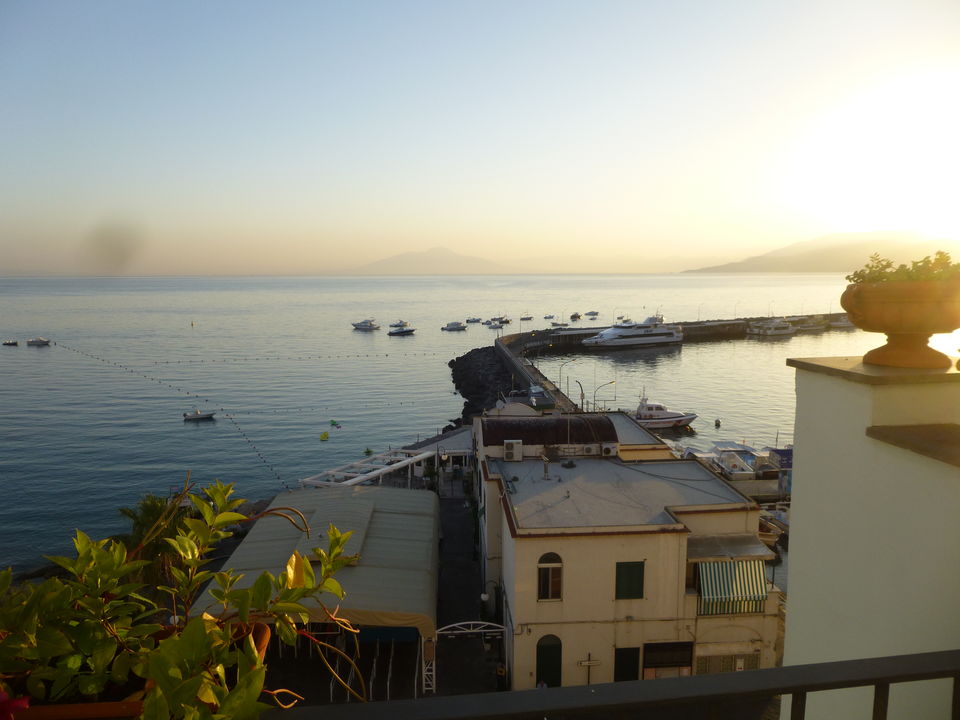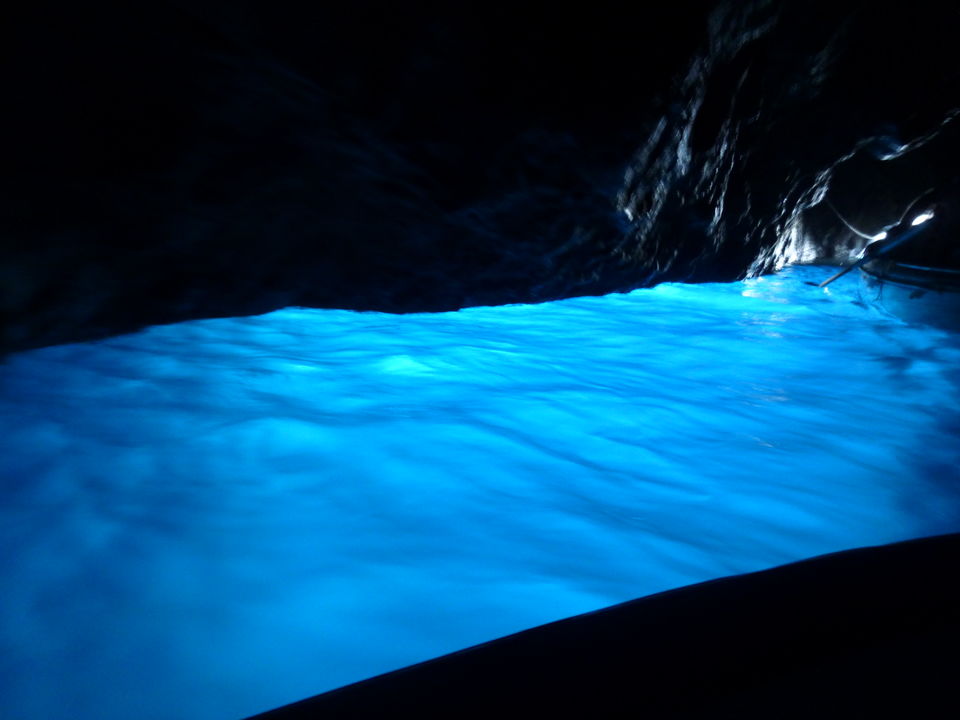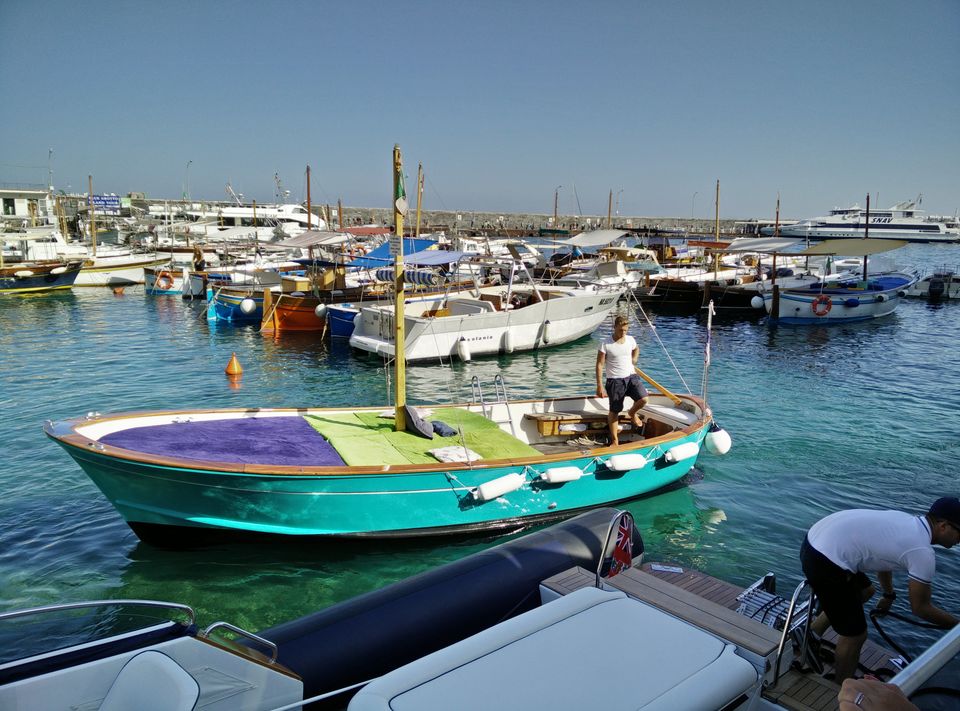 Day 05: Sightseeing at anacapri; chairlift to Mt. solaro, Live like a royal, splurge on a dinner at the Capri Palace and Spa. The only place we encountered where they have a five page menu for ordering water. Frankly, order a couple of dishes, get a few complimentary and just live the experience. Quite unabashedly, that is what me and lazy did.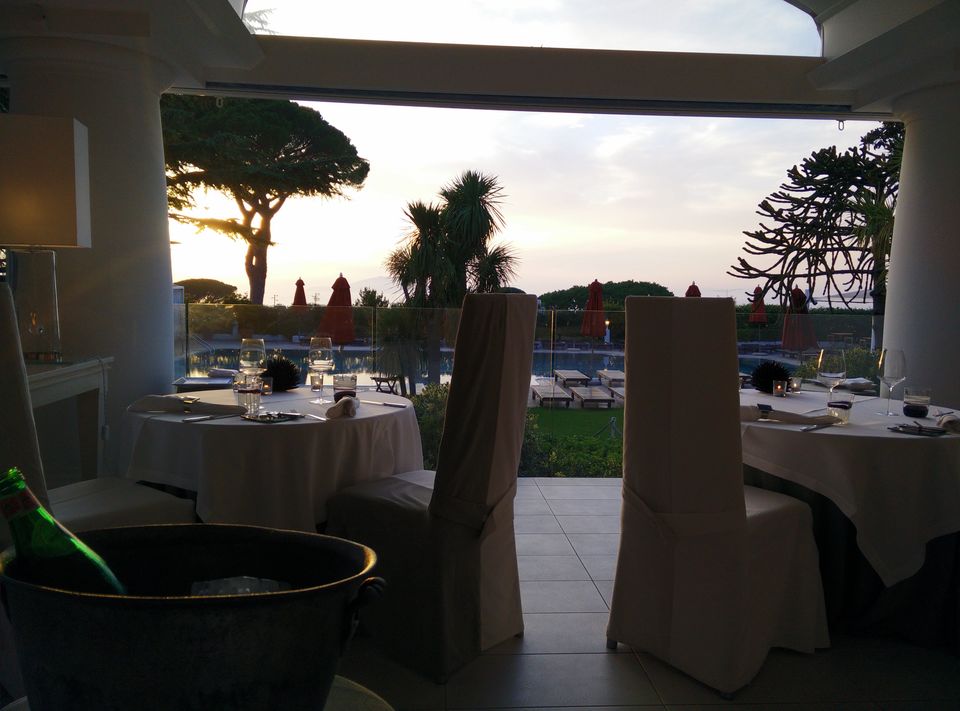 Day 06-8: Check out of Hotel Relais Maresca . Ferry from Capri to Naples. Cab to Naples train station. Train from Naples to Rome, Check in Hotel Deko Rome. Nice, modern apartment type hotel. Our host was very helpful and gave us a detailed map and places/restaurants to go to. Good location.
Day 09-10: Check out of Hotel Deko Rome. Take train from Rome to Florence. Check in Hotel Lungarno in Florence
The best way to see Rome and Florence is on foot. Walk through the myriad lanes and by-lanes, relive the medieval times and and savour the city. Visit colosseum, pantheon, Trevi, hand of truth, Duomo, academia to see David whatever you like; have delicious cheesecake at Babingtons (the best till date); get a caricature/portrait done; do some shopping - leather bags/gloves/belts/masks/perfumes etc.
Reserve a day for Vatican, I liked St. Peter's Basilica in Vatican more than Sistine chapel. Make sure to book tickets in advance for Vatican, Colosseum, academia in Florence, Uffizi. Read up a bit on Christianity if u want to enjoy more. Listen to the music artists while watching sunset at one of the bridges in Florence; have Gelato at Vivoli. Cafe dell'oro serves great pasta.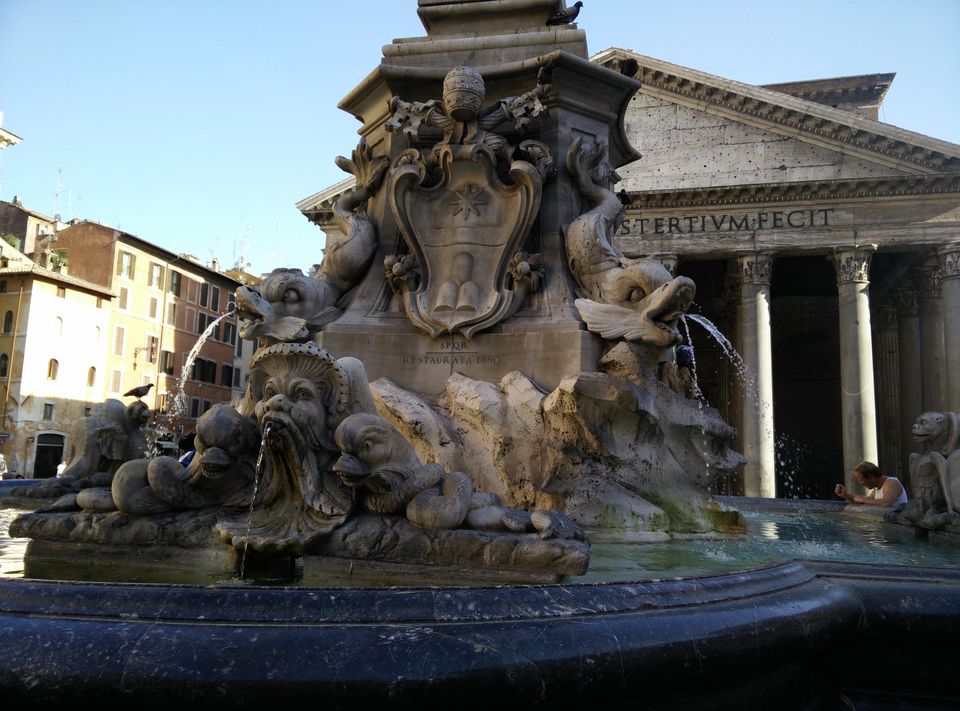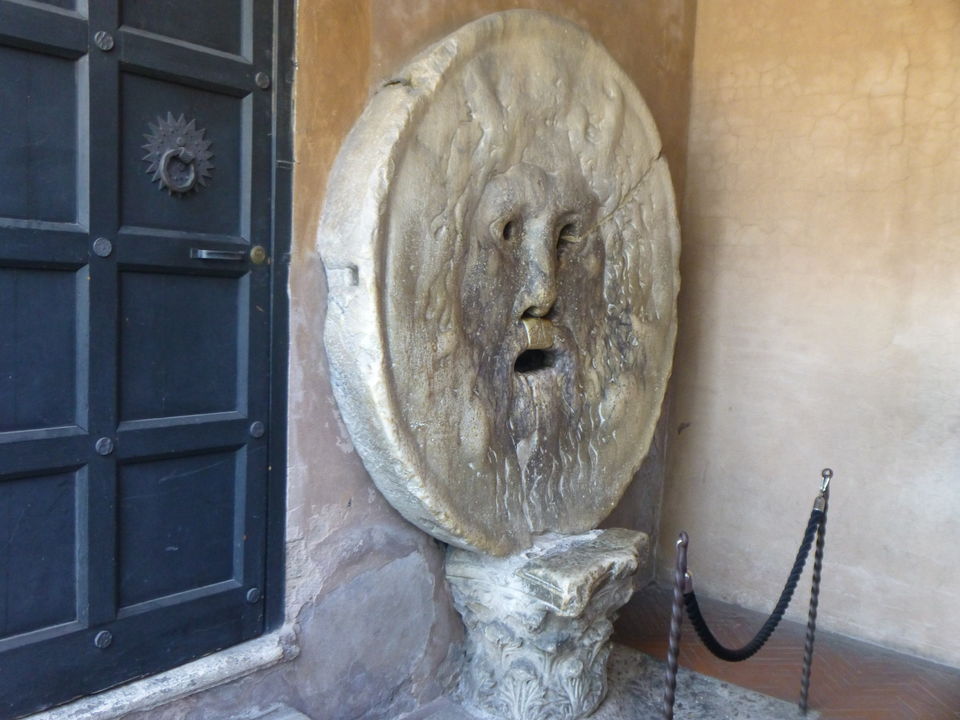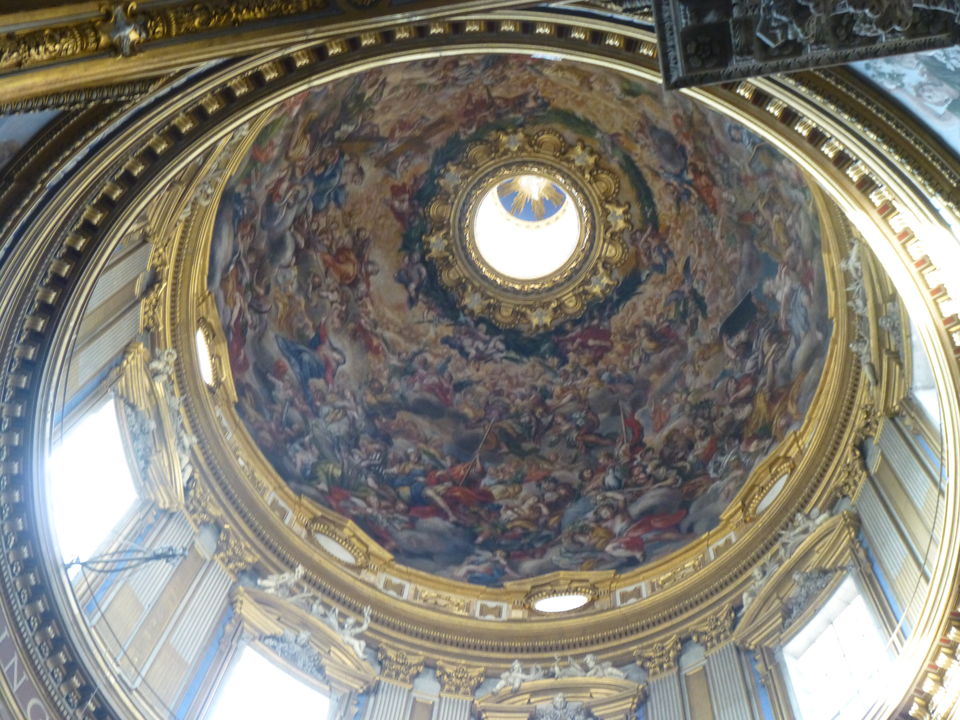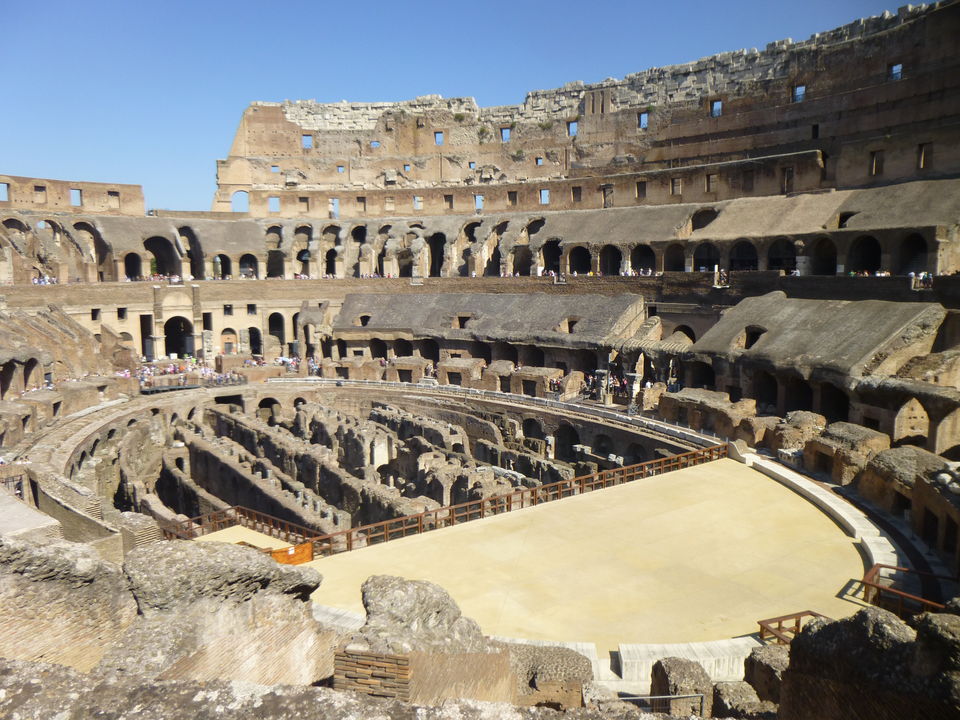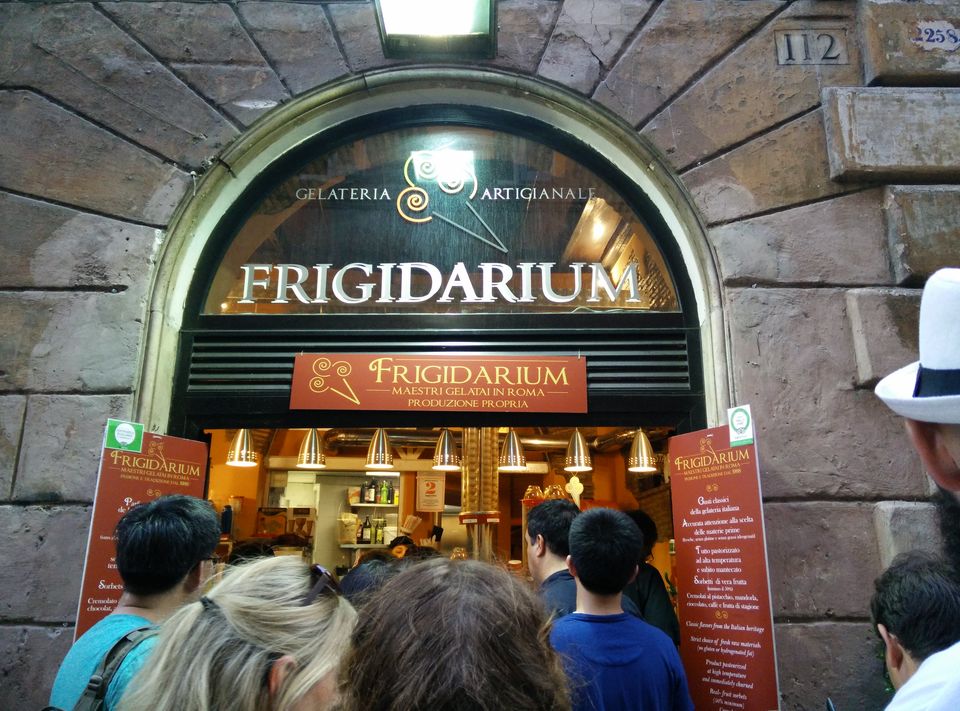 Day 11-12: Stay out from Hotel Lungarno in Florence. Take a cab to Chianti. Check in Hotel Castello Vicchiomaggio in Chianti.
A relaxing time minus sightseeing. The views were breathtaking and the food and wine were incredible. It was too hot in early August, so the wine tour wasn't conducted outdoors but was still great nonetheless. Great infinity pool. The staff members were extremely nice. They arranged for a light lunch for us when the restaurant was closed. The light lunch consisting of a local dish lasted till the night and was the best soup ever.
Day 13: Check out of Hotel Castello Vicchiomaggio in Chianti. Take bus/car from Chianti to Florence. Take train from Florence to Verona. Check in Hotel Giulietta e Romeo in Verona. Opera at Arena - Romeo and Juliet was magnificent; get seats closest to the stage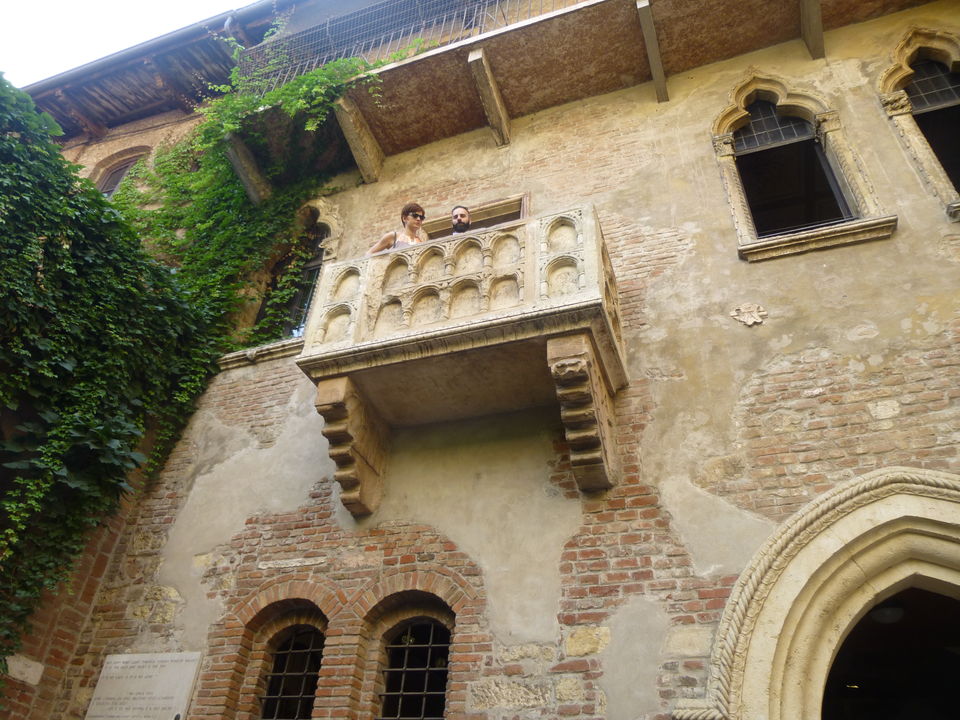 Day 14-15: Check out of Hotel Giulietta e Romeo in Verona. Take train from Verona to Venice. Take public ferry from Station and disembark at Salute. Walk to the hotel. Check in at Hotel Ca Maria Adele.
We chose it for the great reviews and theme based rooms. The hospitality, location and the rooms decor were great. I liked the hotel, but not worth the price.
Sightseeing in Venice. Glass blowing at Murano in venice; shop venetian masks. take a gondola ride.
Day 16: Check out of Hotel Ca Maria Adele in Venice. Public ferry from Hotel to port. Take bus to Venice Airport. Fly via Qatar airway from Venice to New Delhi
The trip comes to an end. But the memories of the Italian summer won't fade. Will try to include Sienna, Pisa, Cinque terre and Milan on our next trip.
Addio.
Me and Lazy