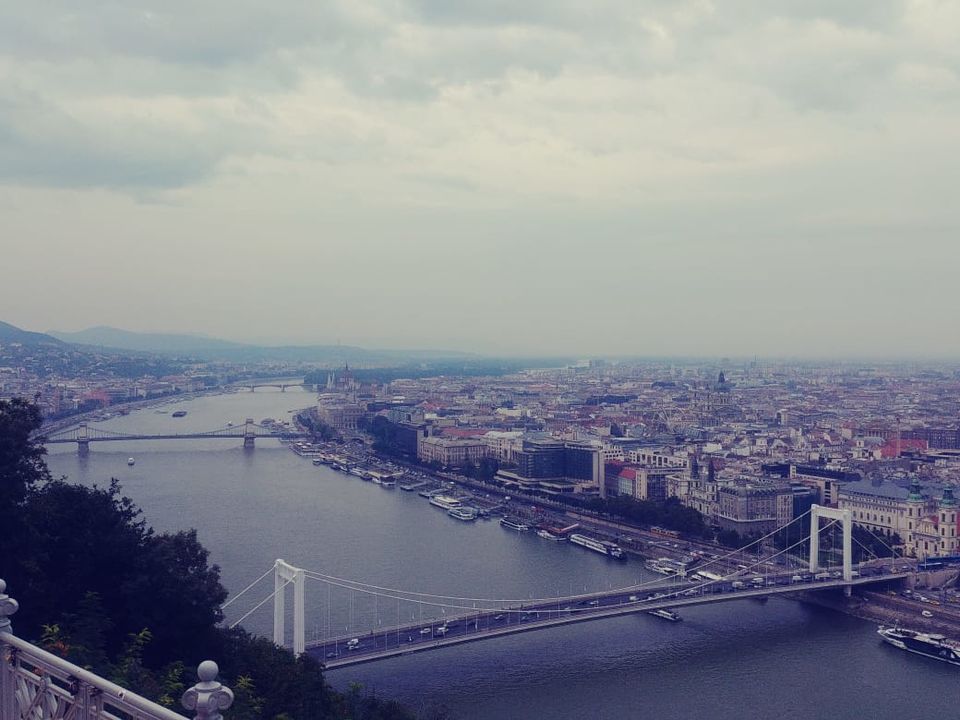 Being from a typical Indian family and having lived at home for ALL of my 20+ year life, I was determined to spend hours convincing my parents to let me go on a solo trip to Europe for a couple of weeks. I found myself really confused five minutes later, as they agreed to the plan without needing much of an effort from my side. I guess they tried to use reverse psychology to make me talk myself out of it, but clearly it didn't work.
The thing I am grateful for the most was planning and funding the trip myself (well most of it). The research took a lot of time and effort – shortlisting the countries and cities, chalking out the route and travel plan, booking hostels, experiences and flight tickets accordingly, and finally getting all the documents in place for the Schengen visa. I guess I can safely say that the planning phase was itself the beginning of my adventure.
Although I had a great flight I was exhausted by the time I landed at Budapest. After almost 16 hours spent in airports and aircrafts I waited 20 minutes standing in a queue to purchase the travel card, only to realize that the airport shuttle didn't accept that. I missed my bus in the process of standing in the queue again and had to wait almost half an hour for the next one.
So much had changed all of a sudden - the weather, language and the people. I found water to be the biggest change – people drank directly from the taps, and the water had a peculiar taste that took some time to get used to. In terms of food, the struggle was real for a vegetarian teetotaller like me. The locally available meal options are pretty much limited, and I ended up turning to Maggi packets and mom-made theplas on numerous occasions. Once I got used to it I really ended up enjoying Budapest and Prague over the first week, especially the boat cruise and the free walking tours. Almost everything was a lot more pocket-friendly than Swiss and German towns I visited during the second week of my stay.
I realized that the solo trips were romanticized to some extent. Travelling alone meant that one would have a million moments to enjoy, but nobody to share them with. To an extent, everything felt incomplete – the mesmerising sunrises, the spectacular mornings, the busy afternoons, the picturesque evenings and the starry nights. To be honest, sitting in the restaurant alone while others celebrated some occasion with their friends certainly felt a bit depressing.
Having said all that, I felt that going solo was a much-needed experience. It gave me the freedom to tailor my stay in each place according to my wish – I ended up lazing around for a couple of days in Regensburg, Garmish-Partenkirchen (Germany) and Lucerne (Switzerland), and later explored the places in and around Interlaken (Switzerland) for about 14 hours at a stretch until my feet could carry me no more. It pushed me to think on my feet to find creative solutions to the problems that I faced – like optimising my stay and discovering travel options from Interlaken to Munich.
The biggest learning that I had on my trip was that of acceptance. Having stayed in hostel dorms I got the opportunity to interact with people from all over the globe. We bonded over food – munching on theplas we discussed a host of topics ranging from culture, cuisine and daily life back home to our journey and experiences. We ended up swapping food too on occasions – I am glad I could give them a taste of Indian cuisine and culture and inspire them a little to add India to their itinerary.
On a personal front, the trip gave me a perspective which I would never have gotten otherwise. I discovered a friend – a voice in my head which motivates me and pushes me, giving me hope when I feel low. My first international solo backpacking trip certainly changed me.
To know more about my backpacking experience, here is a link to my blog.