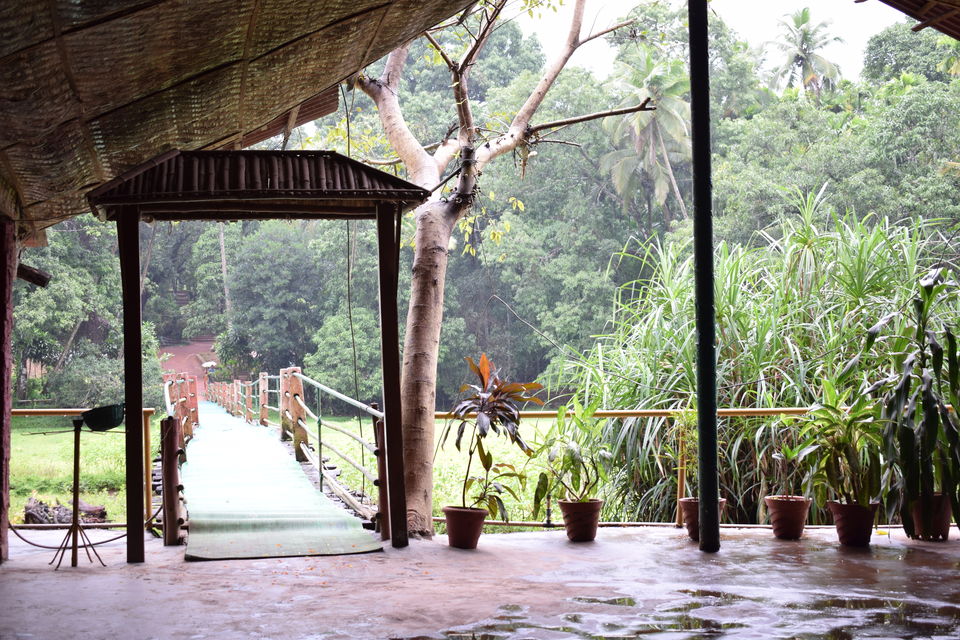 7th August was a holiday at our college, BITS Pilani Goa. We had been to almost all touristy places in Goa, and wanted to try something different this time. After renting a scooter ( for a decent Rs 300 ) from Vasco, me and my friend Rijul made way for the Tropical Spice Plantation near Ponda, Goa, a distance of nearly 26 km, if you take the ferry from Cortalim to Madkai. The ferry operates every half an hour and the port is situated near the Cortalim bridge.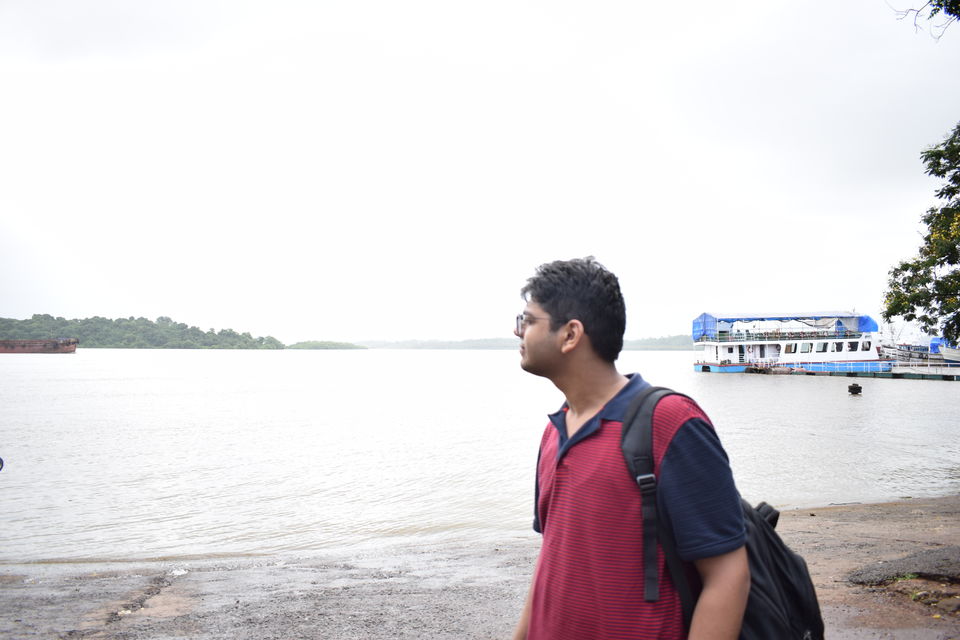 The ferry took about 20 minutes to get to Madkai. From there on, we headed straight to Tropical Spice Plantation in Kerim. The ticket cost us Rs 400 per person. This included a tour of the plantation and a buffet lunch as well. Upon inquiry at the ticket counter whether elephant splash rides were still available ( a major attraction in the area ), we were disappointed to learn that all such activities had been banned by the government citing reasons of cruelty to animals. At the plantation, we were welcomed with a lemon grass tea in a beautiful setting.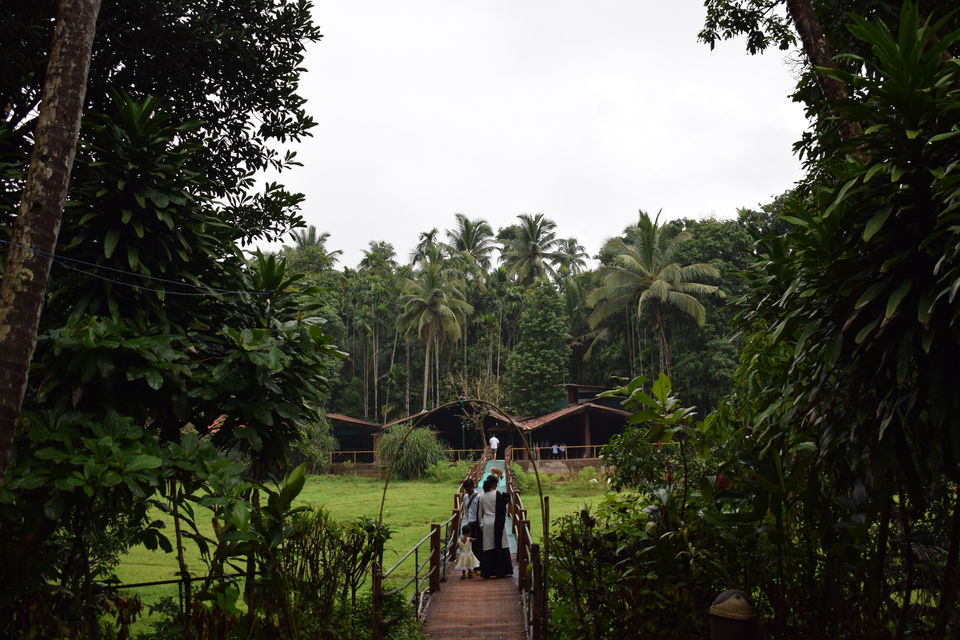 We reached the plantation quite early at around 12 noon ( it opens at 9 am ) and hence, only one other family had arrived. Usually they take a group tour of 10-15 people but today there were only 5 of us. After waiting for a couple of minutes, Preeti, our tour guide, took us for a 40-minute tour around the plantation explaining us everything and wowing us with intriguing trivia. Btw, did you know vanilla is the second most expensive spice in the world?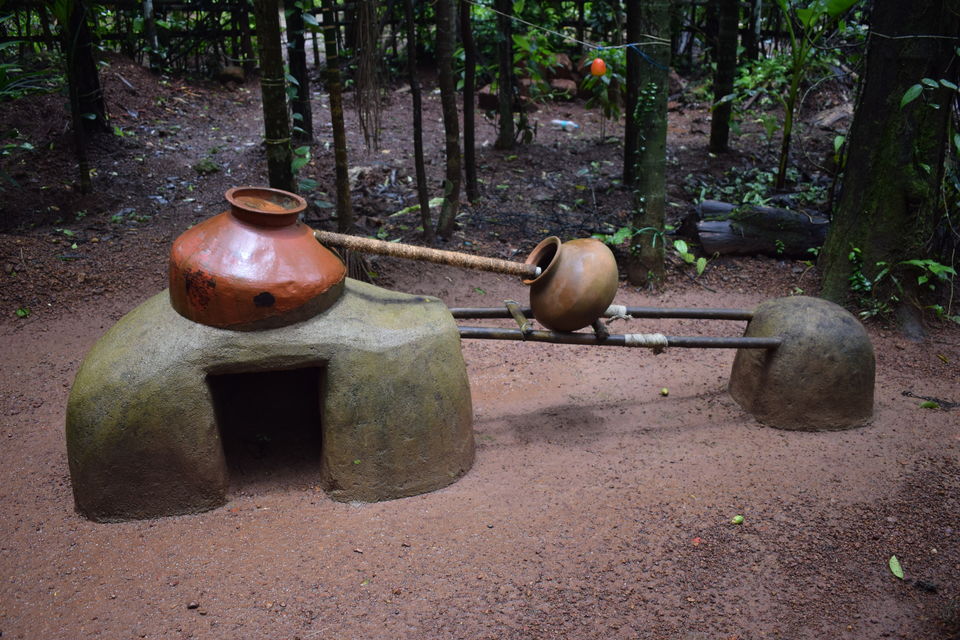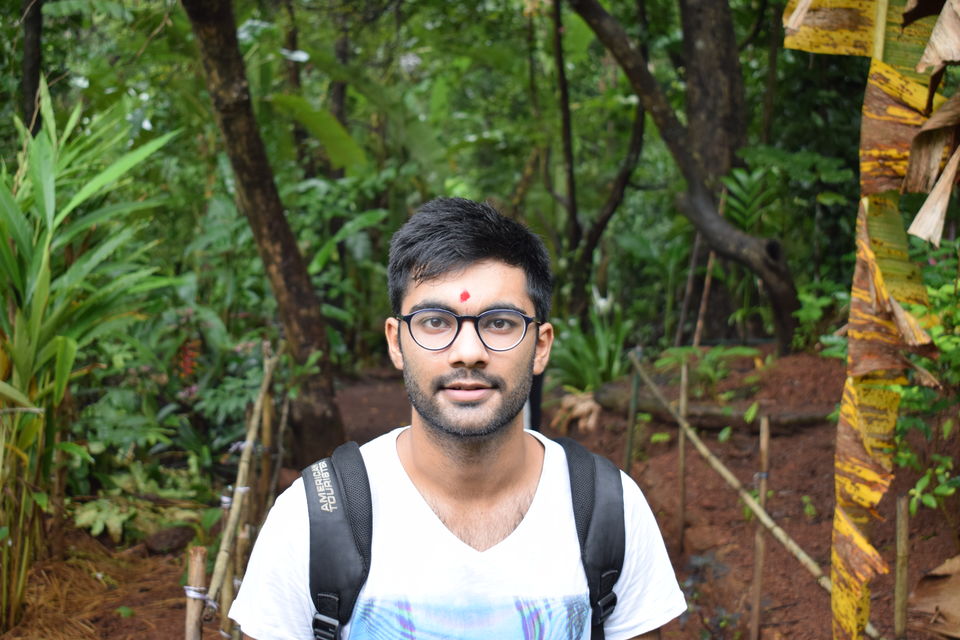 After the tour, we headed for our buffet lunch at the waiting area itself, which was now crowded with tourists. We had a hearty lunch with plenty of variety in both veg and non veg. From chicken masala, prawns, fish to vegan options such as paneer, mix veg, dal and rice, we were spoilt for choices. The plate itself was made from the leaf of a palm tree.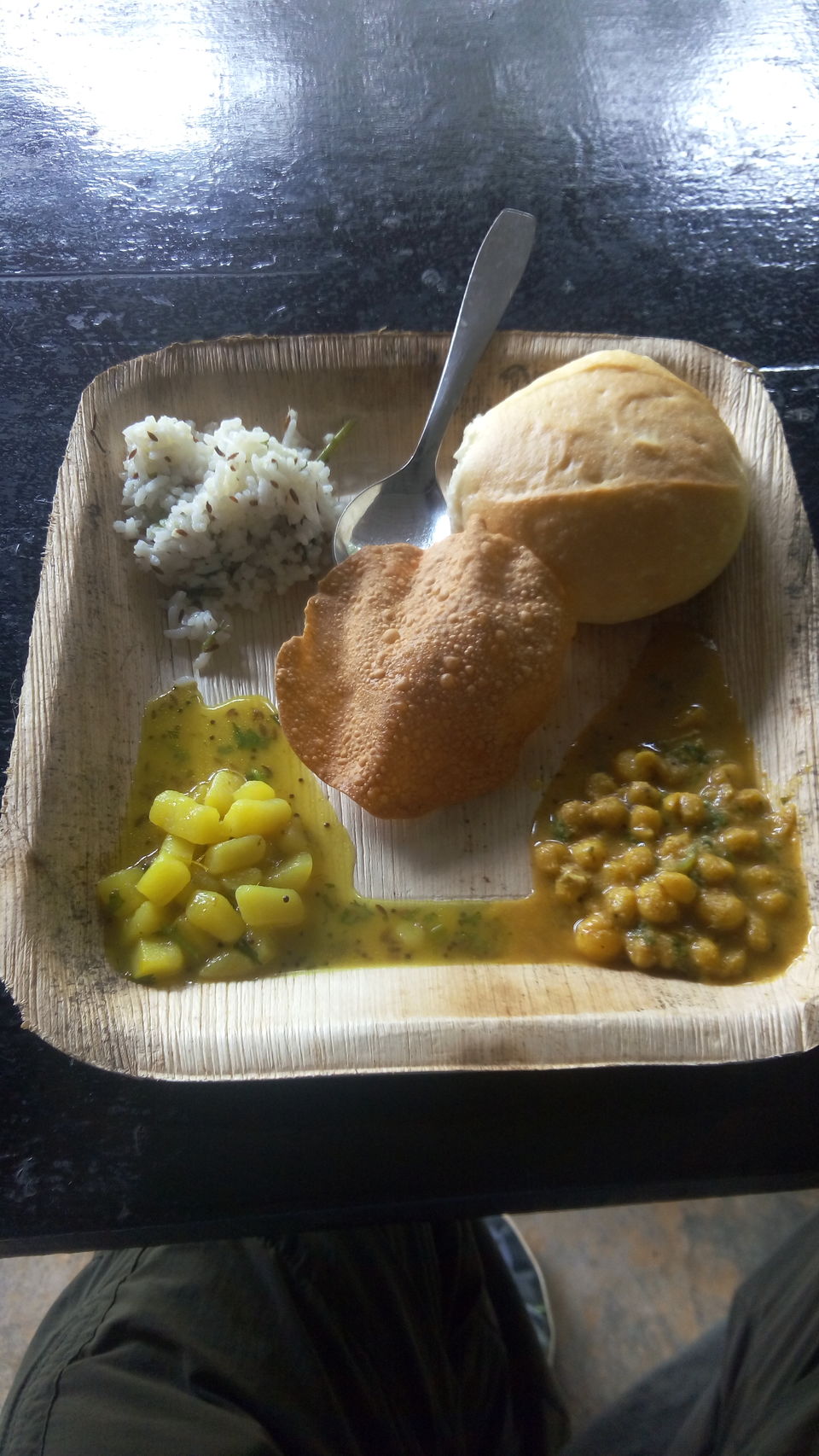 After exiting the plantation, we headed towards Arvalem waterfall, Sanquelim about 20 km from the place. This journey took almost an hour, since it started raining heavily and we had to take shelter at many places in between, including a stranger's attic. Not surprisingly when we reached the place, the water was ferocious due to the rainfall, and people weren't allowed to go near the water. Staircases and small islands, where people usually hang out were completely submerged. The water which rose after splashing was enough to make everyone around drenched in water. I just managed to get a picture of the waterfall.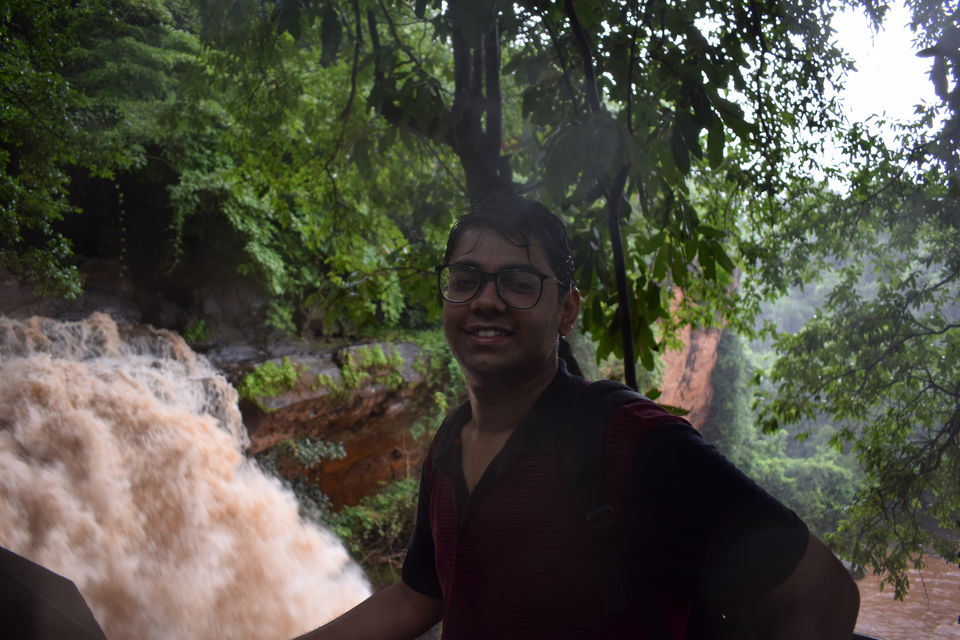 Then, we headed at around 3:15 pm to our next stop, Aguada fort in Candolim. On the way, we stopped for a short while at the Basilica of Bom Jesus in Old Goa. Due to a wedding going on inside, we weren't allowed inside the church. We clicked a few photographs from the outside and were on our way.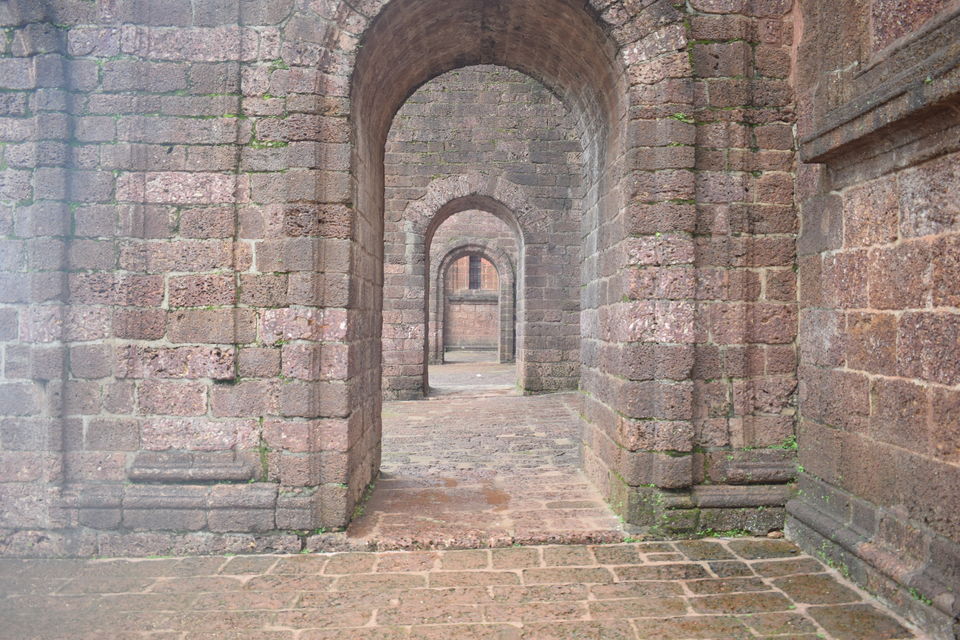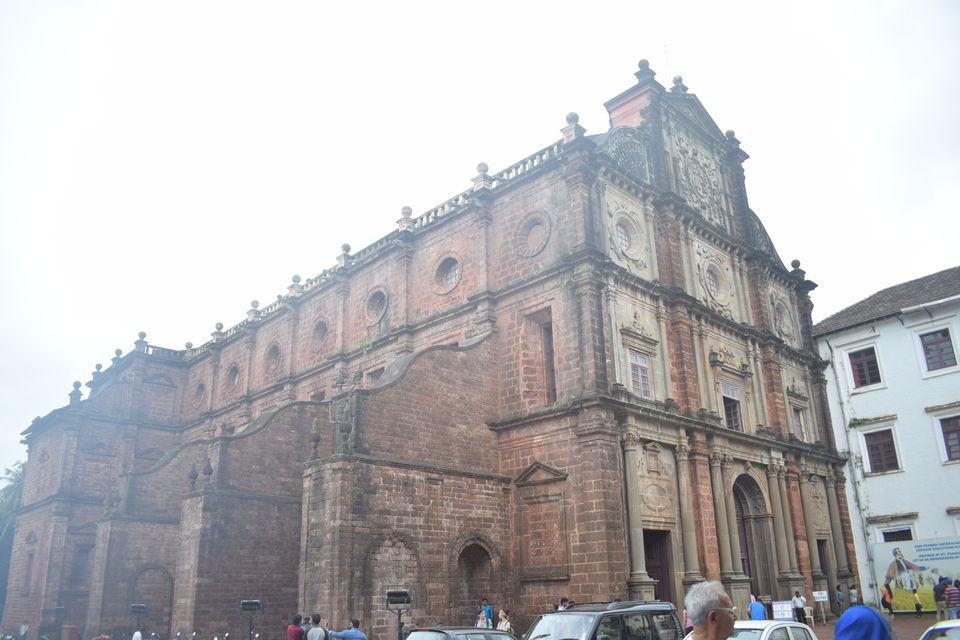 We reached Aguada Fort at around 5 pm. The fort overlooks the port of Dona Paula and the scenery from the top was mesmerising. The fort was actually built by the Portugese to hold off invasions from the Dutch and Marathas. Most of the fort now is in ruins and closed for tourists. Only the roof and a lighthouse is accessible.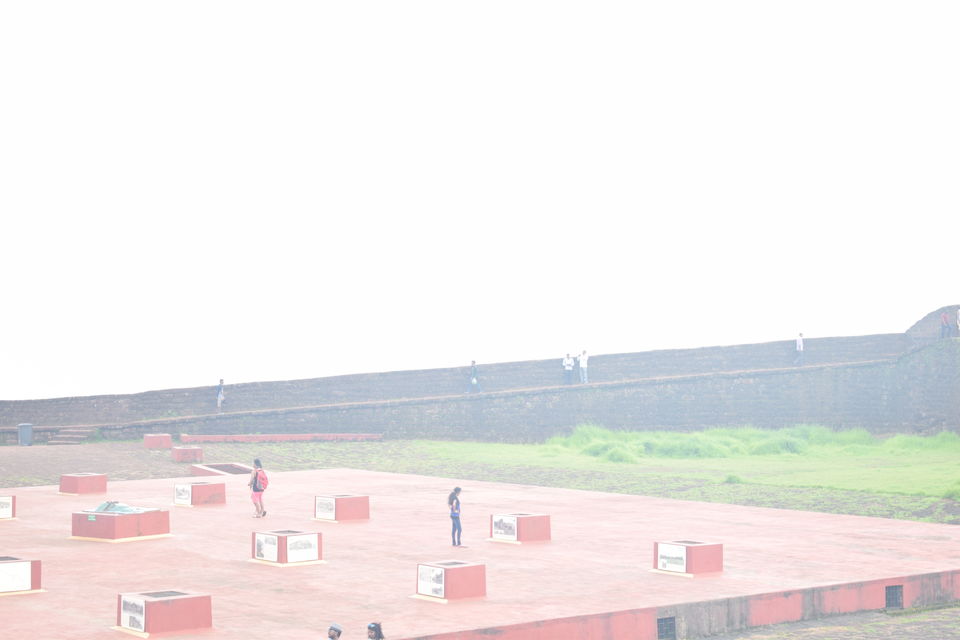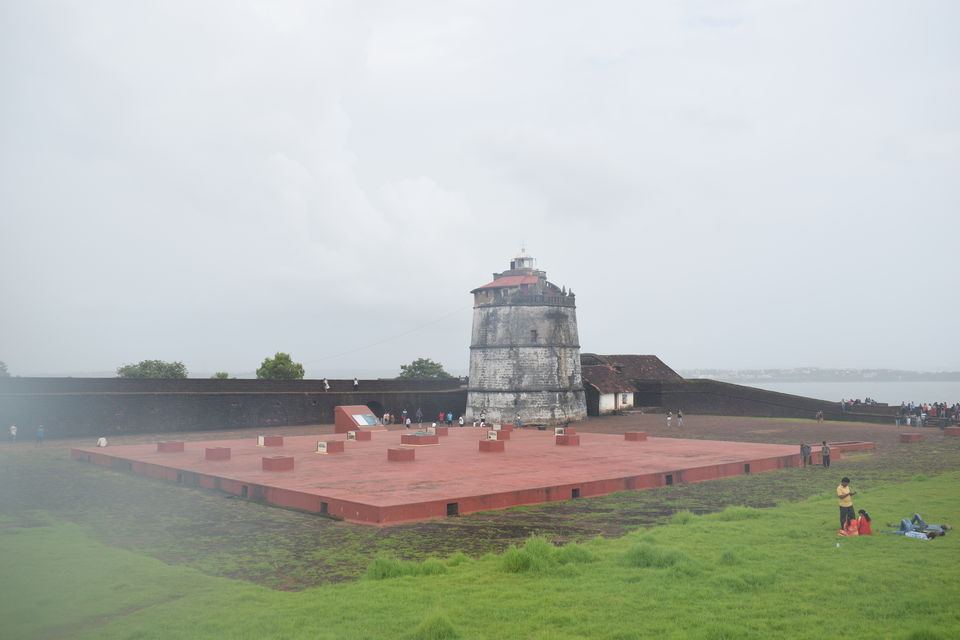 By 5:30 pm the fort closed down for tourists and we were on our way back to Vasco. On the way, we visited Mall de Goa in Porvorim and had some snacks. We reached Vasco at 8 pm and returned the vehicle. Then we headed back to college campus after an experience well worth the time and money.
Frequent Searches Leading To This Page:-
Best Tour Packages for Goa, Goa Tour Package for Couple, Best Travel Packages for Goa, Best Goa Trip Packages, Goa Holiday Tour Packages, Top Goa Packages for Family, Goa Honeymoon Packages from Delhi