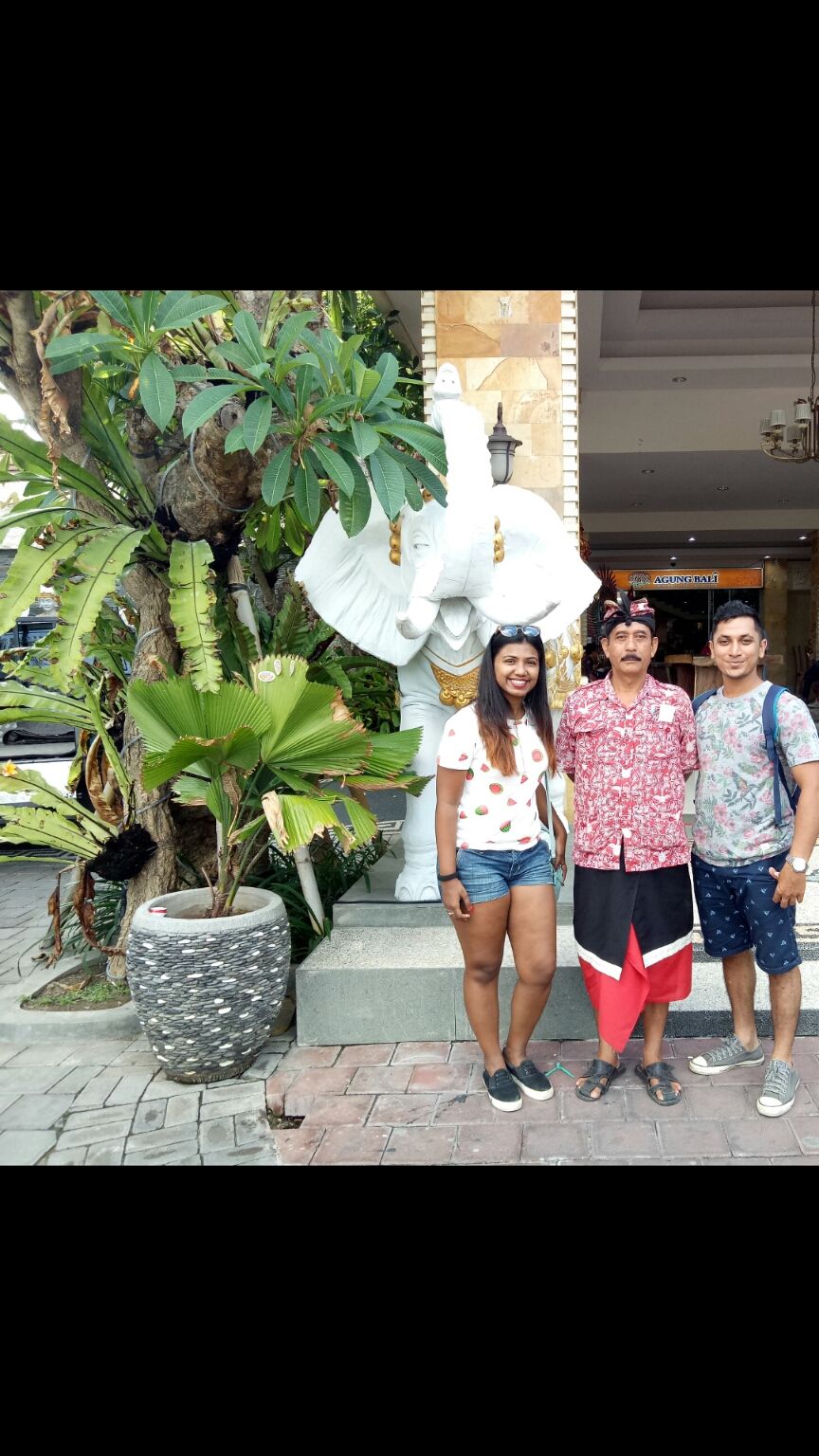 TRAVEL.
I think it's in my blood to travel and explore places just like my parents. But one thing I have to admit is : We like to know about the country we are visiting, about the sightseeing, the local population, the food etc so we often do a little bit of research before we plan a holiday.
My parents and my boyfriend surprised me with a trip to Bali. I was on cloud 9 and my level of excitement just seemed to have no limit. The trip was already paid for so all I had to do was pack my bags and rush to the airport. On the way to the airport I just googled for a few blogs , things to do etc and from what I read on the internet and had heard from my relatives and friends who had visited Bali sometime in the past was " Balinese people are very warm, calm , friendly and kind. " But now we think that no amount of words can do justice to describe their kindness.
From the time we stepped outside our flight at Bali airport , it was all smiles, laughter and handshakes or waving out.. As we excited the airport and moved outside there was a middle-aged man dressed in traditional Balinese outfit from head to toe holding a placard of our name and smiling with joy as though he met his long lost family, he was our driver / guide and Companion in Bali for the next one week . I think it's just their way of life , taking pleasure in everything they do.
The first two days were amazing. RuceLee took us to to Uluwatu Temple , River rafting , Coffee plantations, Rice fields etc plus he was very interested in finding out about India so the drives to all these places were full of laughs , music , talks and he is a very funny person. So we wouldn't realize where our time would pass.
One day on our way back to the hotel we stopped at a Local Bali coffee plantation market, RuceLee took us there as I had earlier expressed my love for coffee. None of us aksed him to do that but the fact that he remembered my likes and dislikes and took us there touched my heart.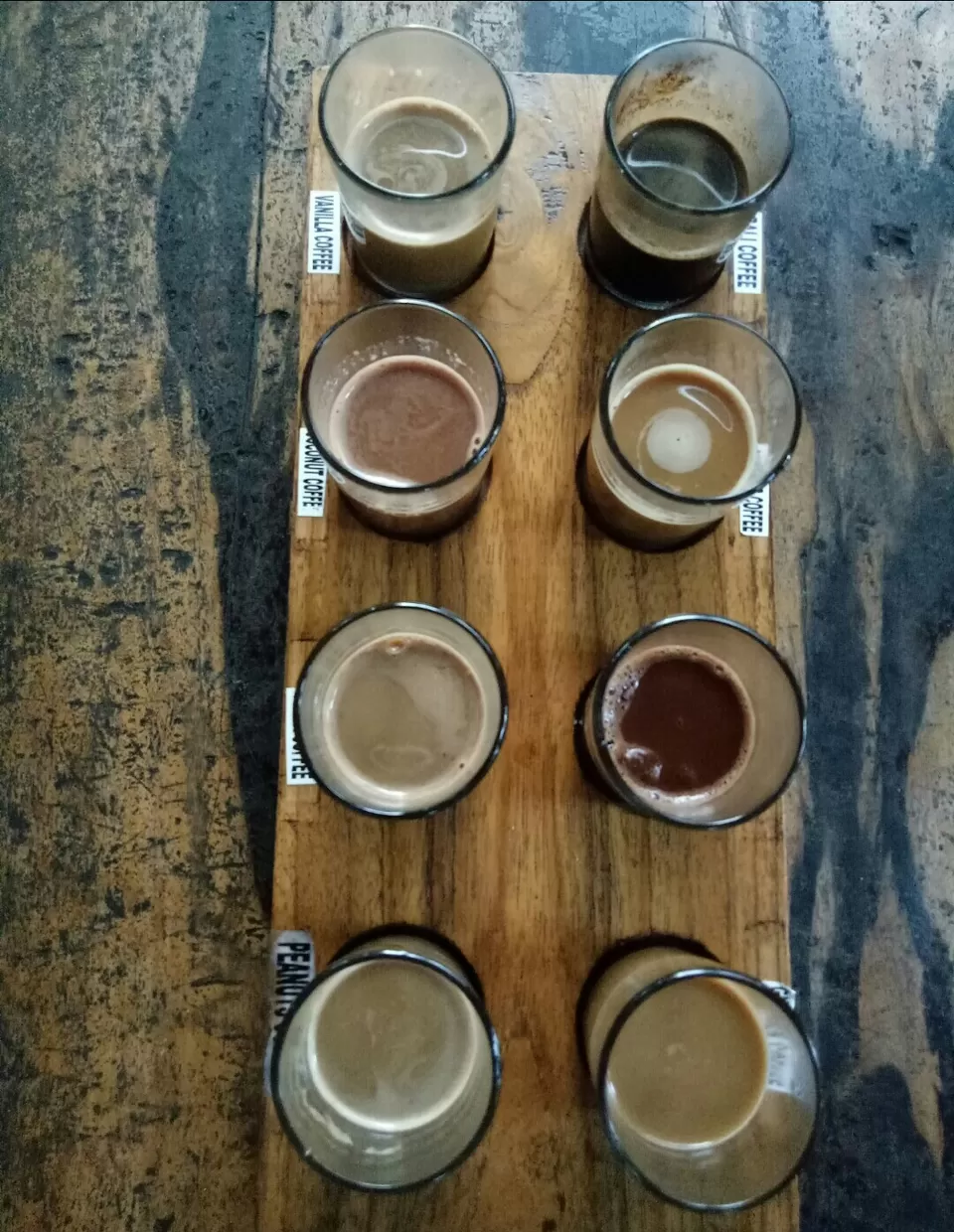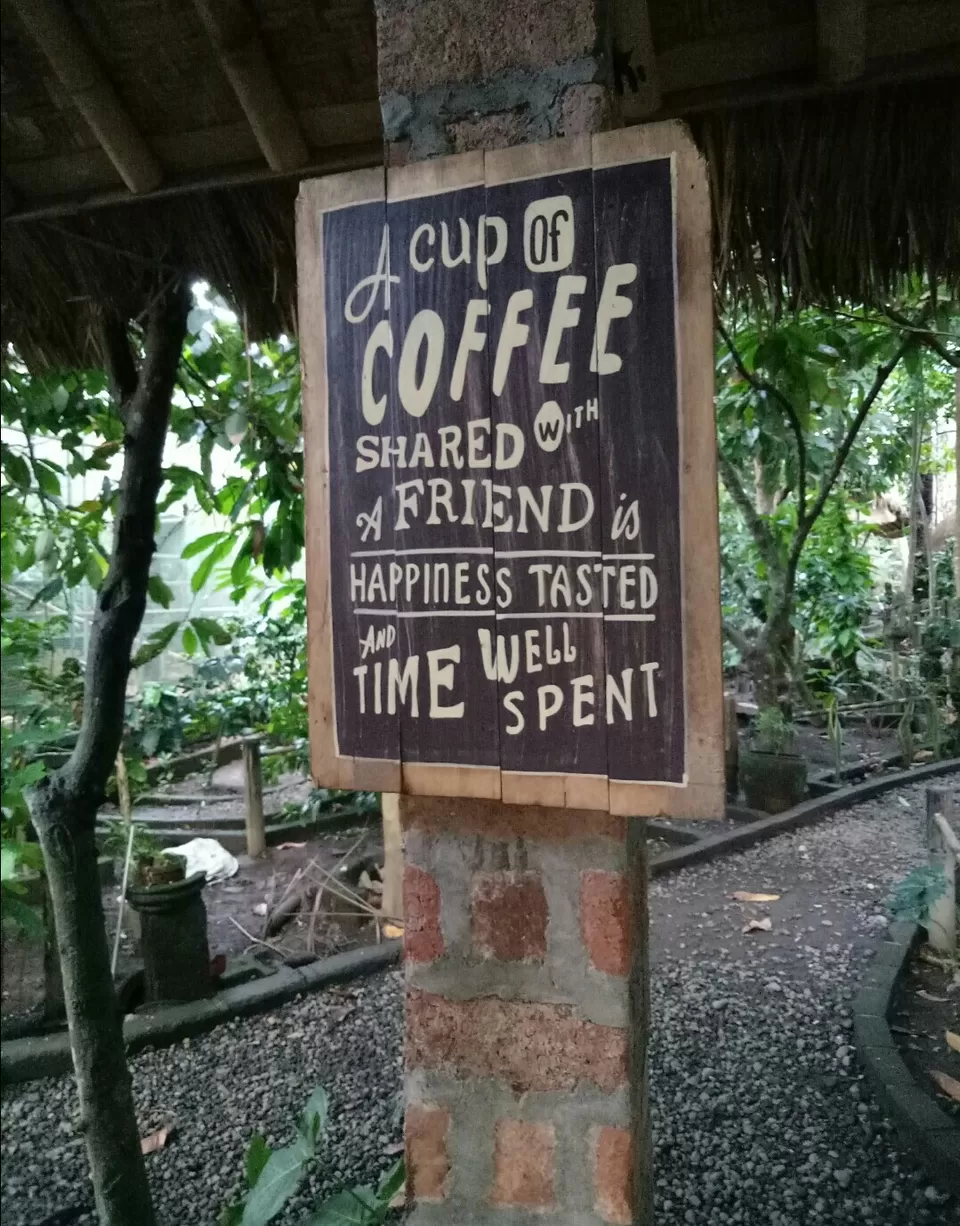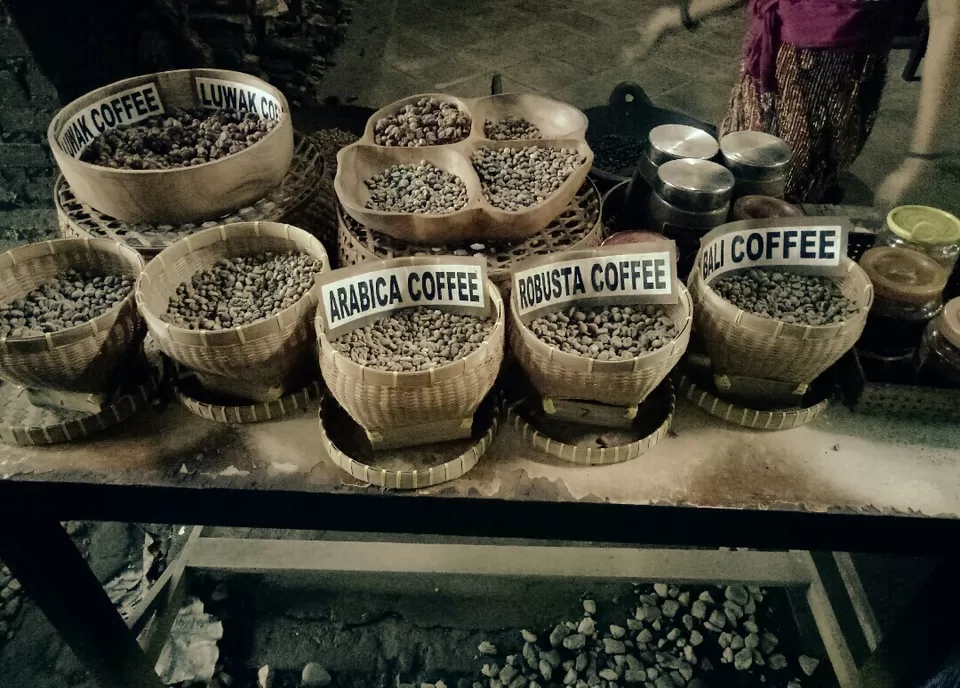 On our way back RuceLee overheard me and my family discussing my birthday , my mum and boyfriend were talking about how they bake a cake for me every year . We had invited RuceLee for lunch before we could take off for The water activities that evening and he did the sweetest thing one could ever imagine. He bought me a birthday cake and flowers. He said we were like family and he wanted to do something special as I turn 21, he said he has 3 Sons and no daughter so he really couldn't figure what he could gift me hence he decided to pick up the cake. I was overwhelmed by his gesture.
In an unknown land where we went to spend a week he indeed made us feel like family. Had it not been for him and crazy jokes and hospitality , I guess my experience at this holiday would have been very different.
#ActofKindness he did it selflessly with no expectations of receiving anything in return.
By the end of our trip , we exchanged numbers and have remained in touch ever since!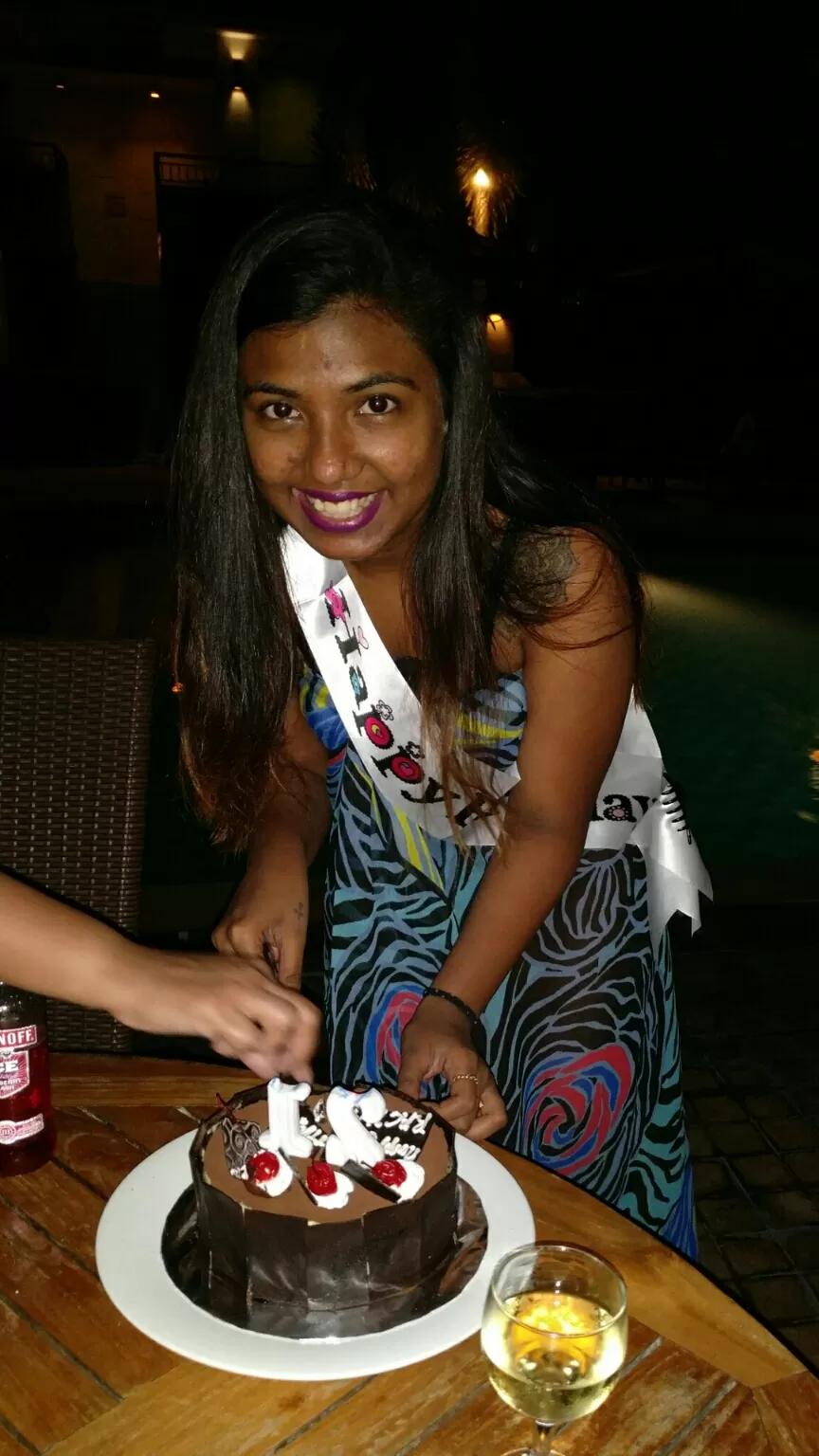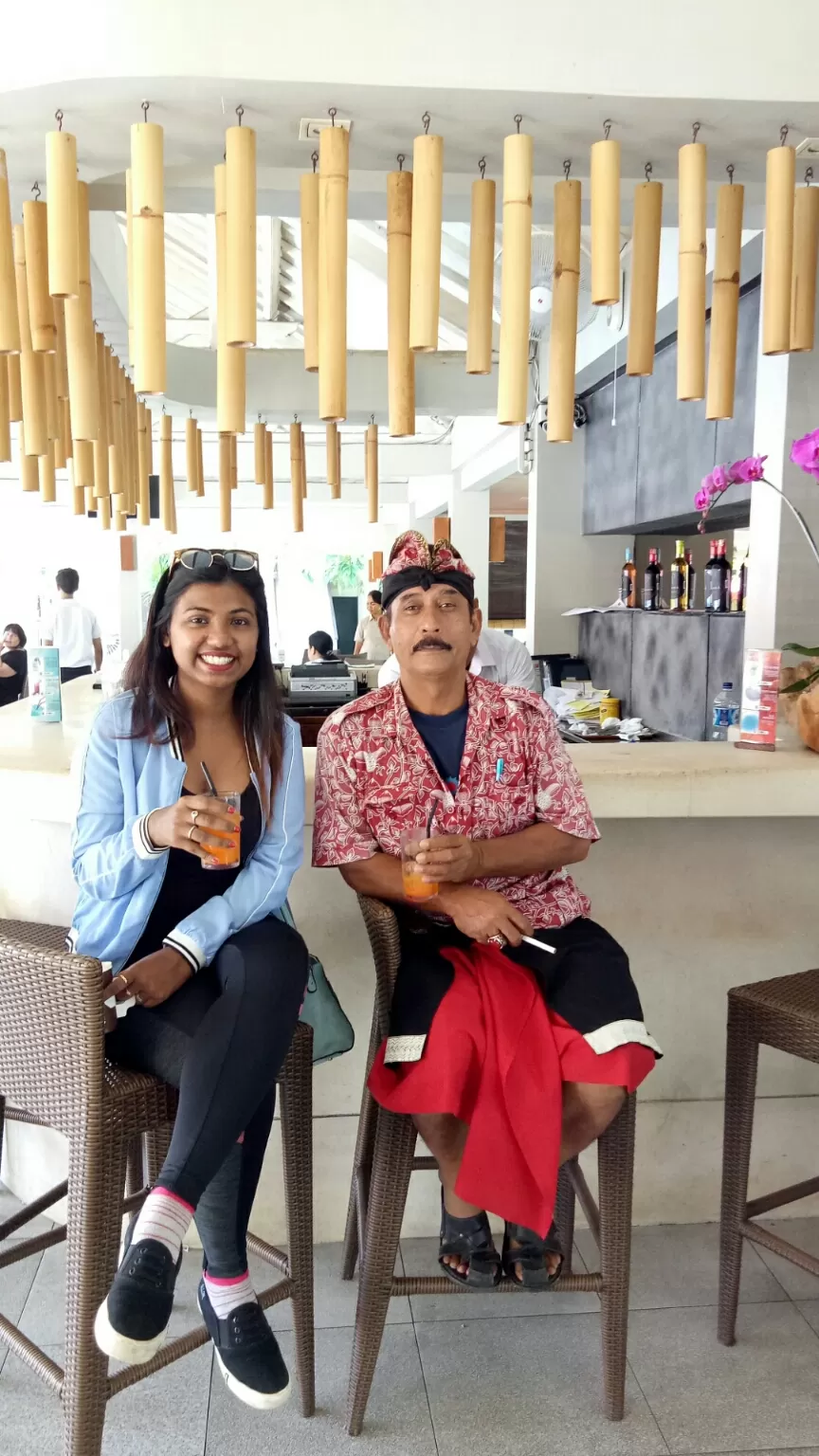 Follow @rach_1910 to know about my travels.