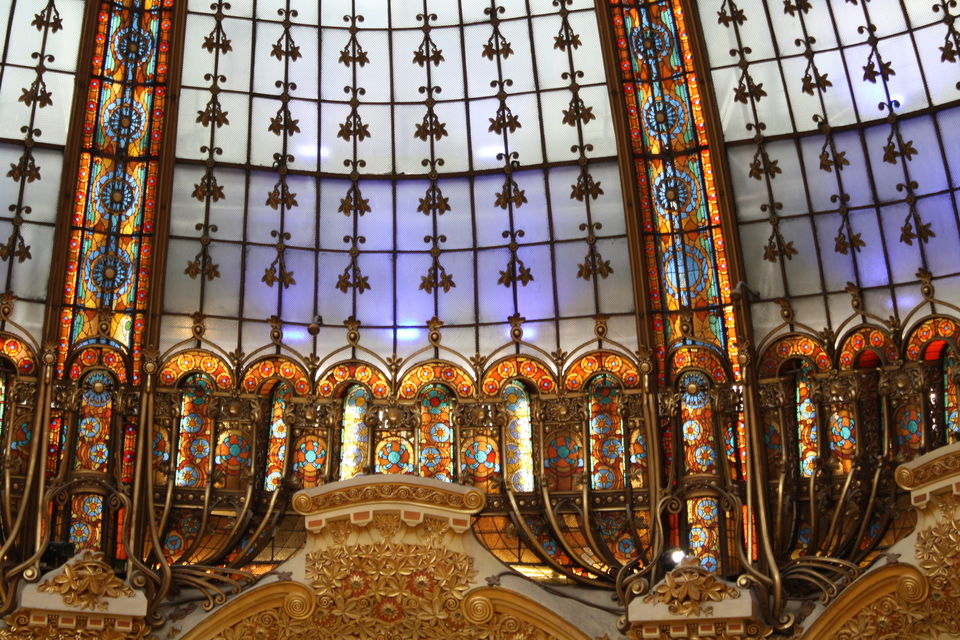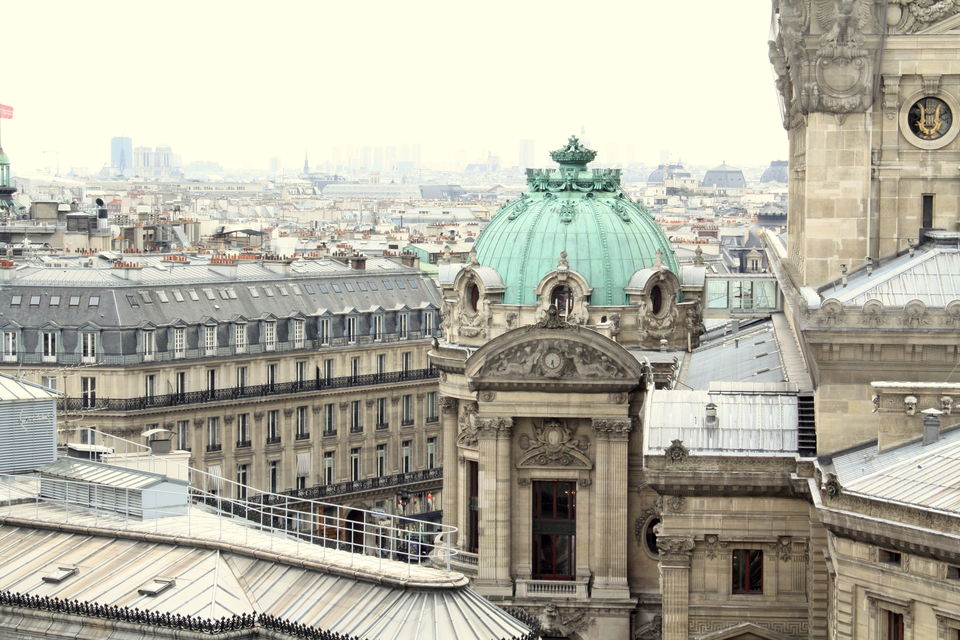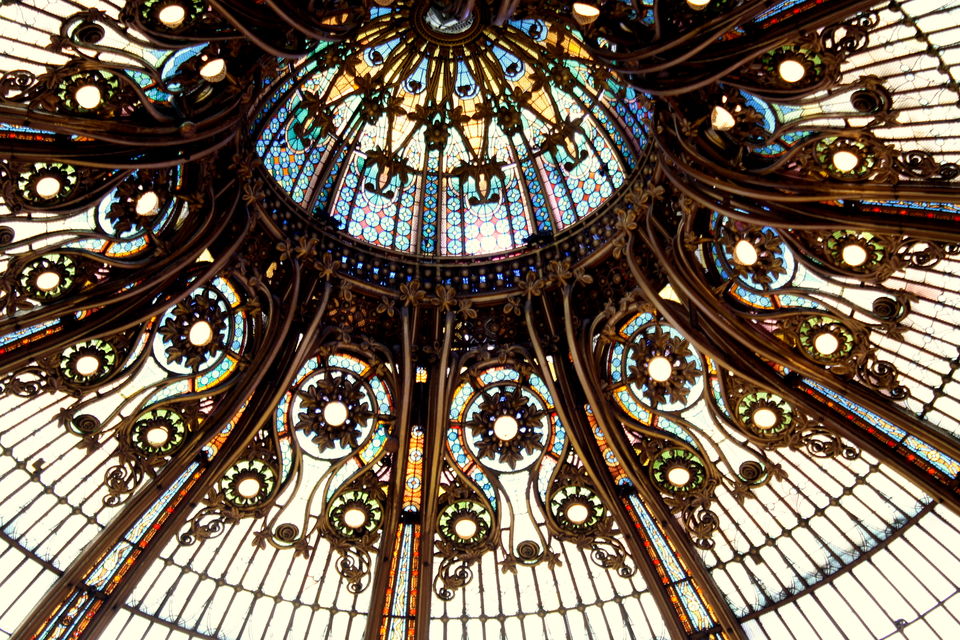 The Galeries Lafayette was just one stop during our recent Paris trip. Sure, it's just a department complex with cutting edge fashion surrounding your every step. But, not like any department store you will find elsewhere. Located at 40 Boulevard Haussmann in Paris, this is more than just an amazing building within a city of amazing buildings.
Hungry? Take time to stop for lunch in the Lafayette Gourmet, with its outstanding artisan gourmet food. Wind your way up the Art Nouveau staircase with its iron railings and elegant Belle Epoque architecture to the roof. You may feel like you've been encased inside a kaleidoscope as views and colors change as you walk. The dramatic glass dome in all its stunning colors and intricacies shines down on you, even on a cloudy day. Once on the roof, take time to view this magnificent city from an entirely different point of view. 
First inaugurated in 1893 the Galleries Lafayette is a Paris institution.